As a child growing up in the district of Dhaka, Bangladesh, I found myself dreaming about what other landscapes existed in this world; of transporting myself to parts unknown. I would sit all day watching planes take off on the tarmac at the airport and wonder where they were going. Years later, I was drawn to what is known as the Trans-Siberian Railway. I began to think about what this travel experience represented for my younger self and me. With its steel winding tracks spanning thousands of miles. It offered the unique opportunity to watch my childhood dreams unfold. From this once in a lifetime experience, I learned that the joy in the journey itself is sometimes even more memorable than the destination.
Considering all the options, I planned to travel the most popular route from Moscow to Bejing with stops in Yekaterinburg, Irkutsk, and from there switch over to Trans-Mongolian train Route to Beijing with another breathtaking stop at Ulan Bator along the way. With all that in mind and weighing in day trips from those stops, I needed total 14 days to include the long train journey of 7865 km (4890 miles).
Where Did We Stop Along The Way​
Trans-Siberian Trip Plan
Considering all the options, I planned to travel the most popular route from Moscow to Bejing with stops in Yekaterinburg, Irkutsk, and from there switch over to Trans-Mongolian train Route to Beijing with another exciting stop at Ulan Bator along the way. With all that in mind and weighing in day trips from those stops, I needed total 14 days to include the long train journey of 7865 km (4890 miles).
Alternatively, you can also choose the Trans-Siberian route from Moscow to Vladivostok extends about 6,152 miles (9,288 km). Another option is the Trans-Manchurian route between Moscow and Beijing, bypassing Mongolia.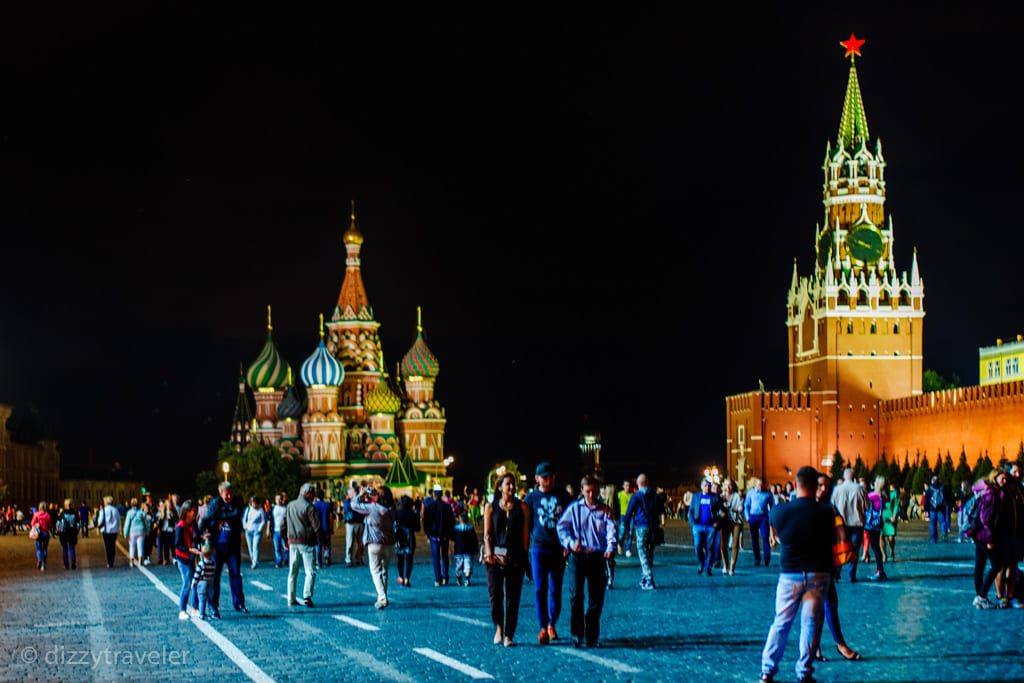 Trans-Siberian Trip Itinerary
Day 1 - Arrival in Moscow
Arrival In Moscow
Arriving at Moscow DME (Domodedovo Airport) around 2:00 pm and transfer to the hotel which is about 38 miles (62 km) away. Moscow weekend traffic was not bad, so after checking in to the hotel, we got enough time to freshen up and still spend the evening in Red Squire.
Moscow is one of the biggest cities in Europe that should be on the top of your must-see list. Over the years as a world traveler, I had the opportunity to visit Moscow more than half a dozen times and finally taking the liberty to share my experience through this post.
First Stop Red Square
Our first stop in Moscow was Red Square, a UNESCO World Heritage Site, which is the main square and the heart of Russia. A trip to Moscow is incomplete without visiting this most famous landmark in Russia. The huge open space is a meeting place for locals and tourists alike, surrounded by most of the historical sites Moscow has to offer.

Visiting Saint Basil's Cathedral
St. Basil's Cathedral is one of the iconic churches in Moscow located at the center of Red Square by the Moskva River. The 16th-century cathedral is well known for its beautiful architecture, nine chapels, colorful onion domes, and tenacious legend that the chief architect was blinded by Ivan the Terrible so that he can no longer design anything as beautiful as St. Basil's. This is one of the most photographed monuments in Moscow, you cant afford to miss it.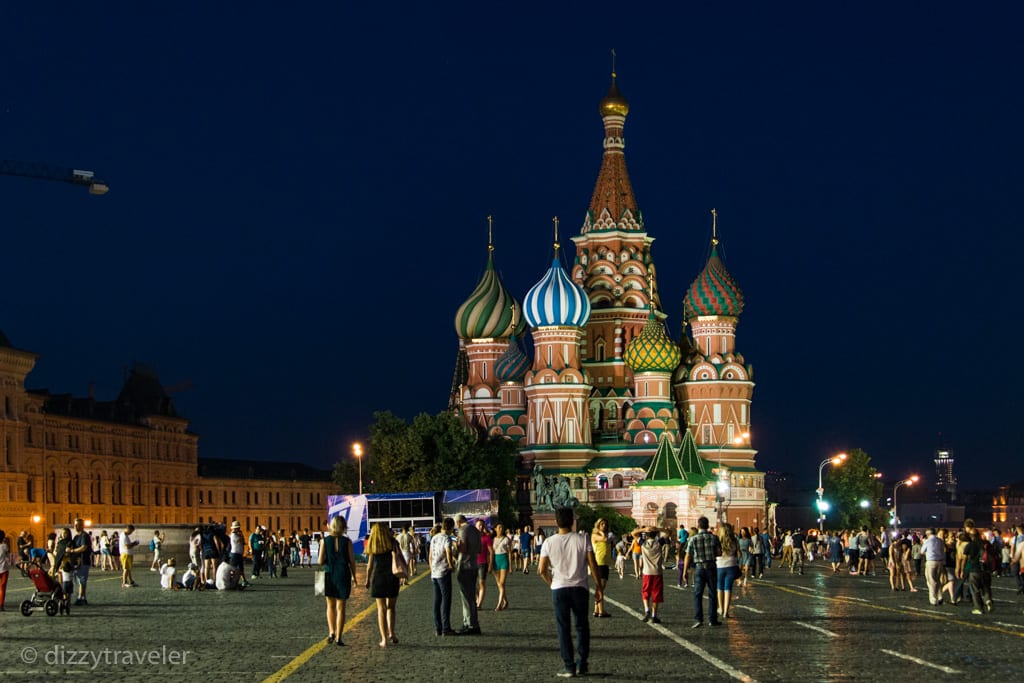 Hotel In Moscow
Hotel Cosmos, was built for the Moscow Olympics, this contemporary hotel is a few minutes walk from a metro station called V.D.N.Ha, 1.9 km from the VDNKh congress center and 9 km from Red Square.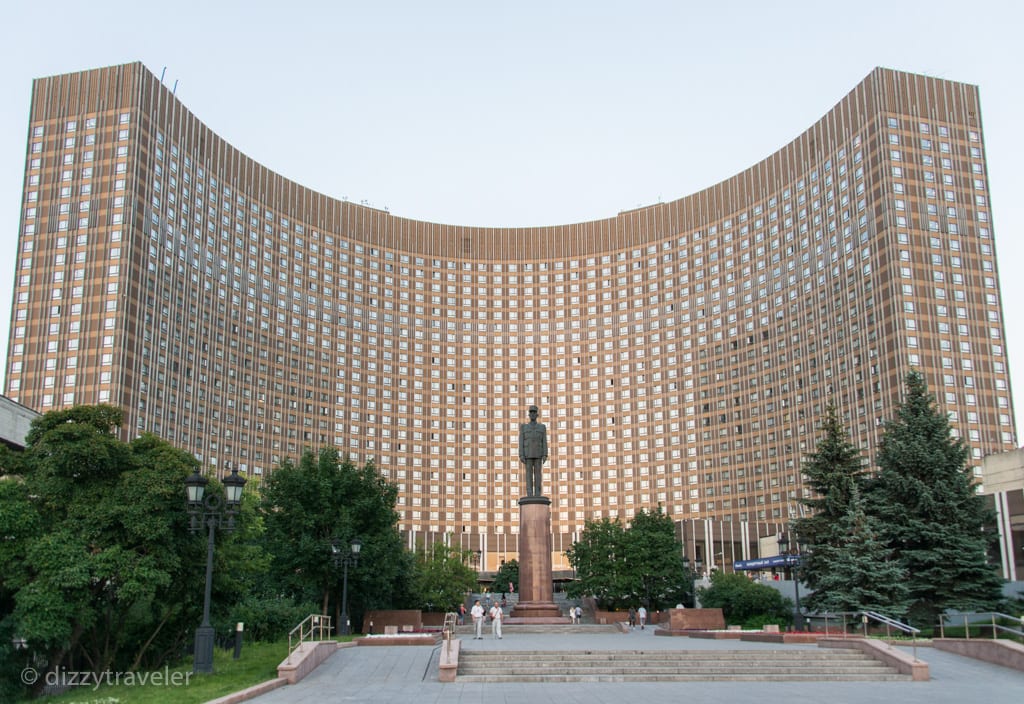 Day 2 - Moscow – Yekaterinburg
Morning Sightseeing & River Cruise in Moscow
Taking a Moskva river cruise is the best way to see Moscow without spending much time in traffic jams and walking miles after miles. The tour usually lasts 3 or 5 hours, depending on the route and river cruise company. During the cruise, you will be able to witness the beautiful historic architecture of Moscow from a different perspective. The boat will pass by Kotelnicheskaya embankment building, St Basil's Cathedral, The Kremlin, House of Embankment, Christ the Savior Cathedral, Monument to Peter I, Gorky Park, Moscow State University, Luzhniki Stadium, Kiev railway station, Moscow City Hall, Expocentre Moscow and much more.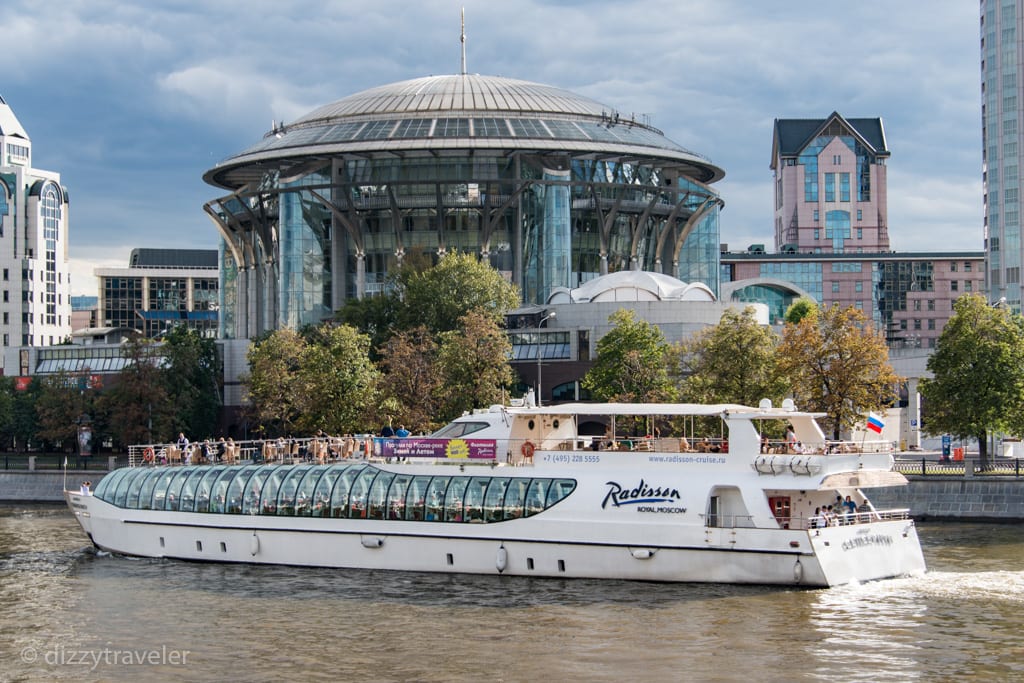 Afternoon – Train From Moscow to Yekaterinburg
Since Moscow – Vladivostok Trans-Siberian train 002 only departs every odd day of the week and we are departing on even day June 26th. (even day). so I had to take Moscow to Yekaterinburg the Ural Express train 060 Eastbound train covers 1668 km in 1 day.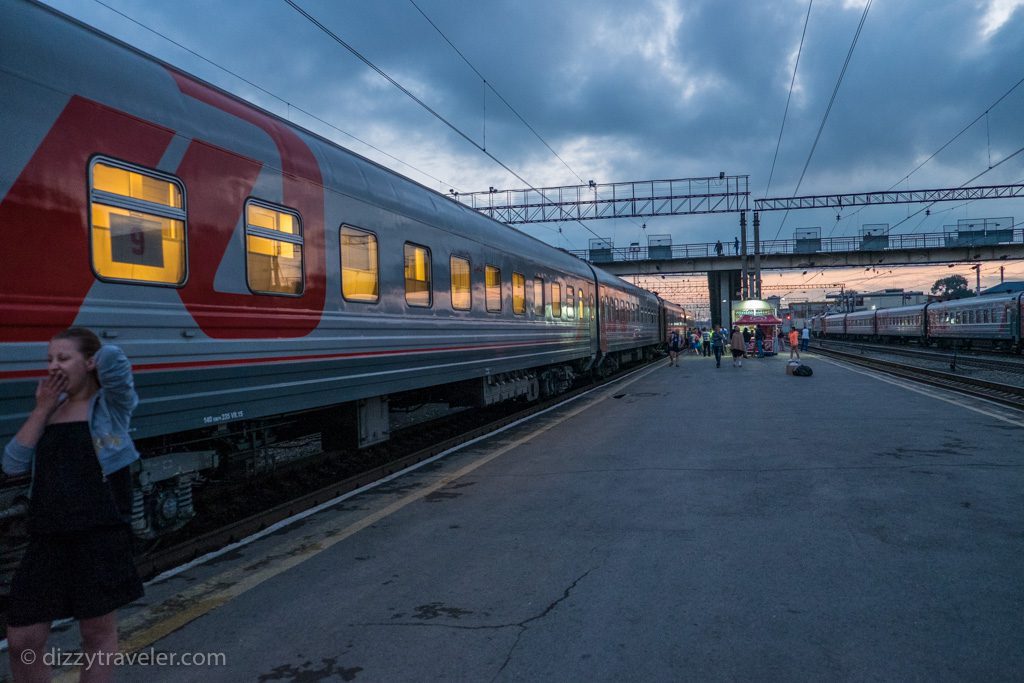 It was a high speed, excellent train, clean and very friendly staff. This Russian train has 1st, 2nd and 3rd class carriages. It is possible to order additional services from the conductor such as hot meals. Some of the carriages have Internet access and satellite TV and, of course, the train has a nice restaurant car. Hot (boiling) water was available in each car for instant noodles, Coffee, Tea and worming up hotdog/sausages. 
Train Schedule
| FROM CITY | ARRIVAL MOS/LOC TIME | STOP IN MIN. | DEPARTURE | DIST KM/MILE |
| --- | --- | --- | --- | --- |
| Moscow Kaznskaya | – | – | 16:38 – June 26 | 0 |
| Kazan Pass | 05:10 | 27 Min | 05:37 | 05:37 |
| Yekaterinburg | 18:04/20:04 | – | – | 1816 /1230 |
I was traveling by 2nd class with 4-berth, good enough for me and there was no issue about security (which I was much concern about before my journey).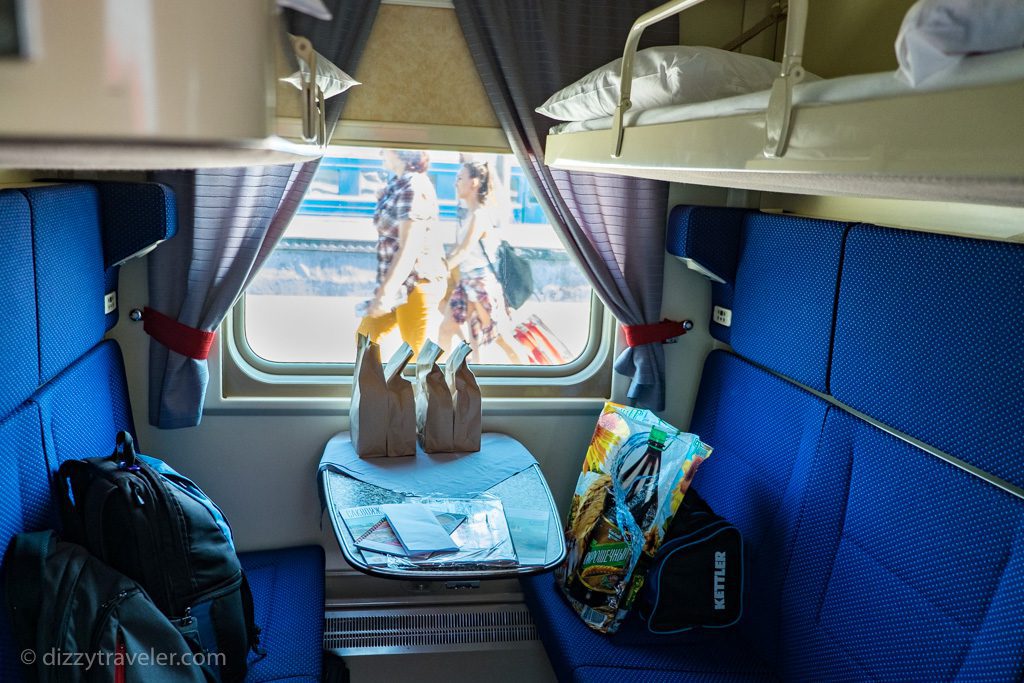 Traveling by train on a trans-Siberian railway can be a fascinating social experience. I met a few great Russian passengers and became friends for a short time. Watched them having a party all night long, vodka seemed water to them. Here are a few of the people I met while riding the train.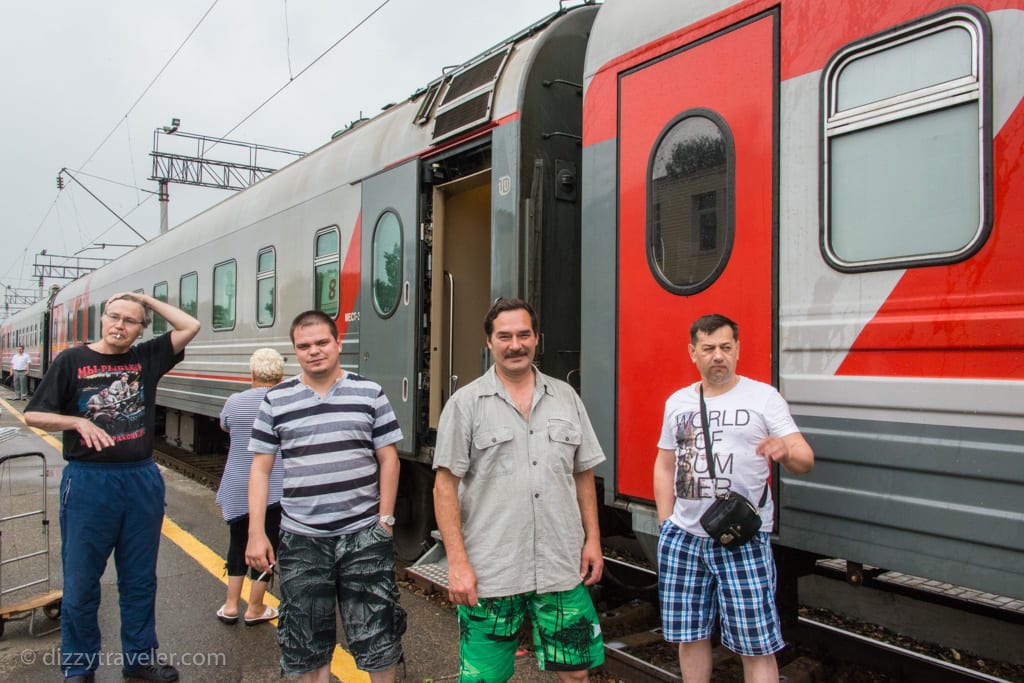 While on the train, I tried all kinds of food, mainly local Russian beer in the Restaurant car, which was a great place to meet with travelers from different parts of the world. Here is a view of the restaurant car, a kind of clean, comfortable place on the train.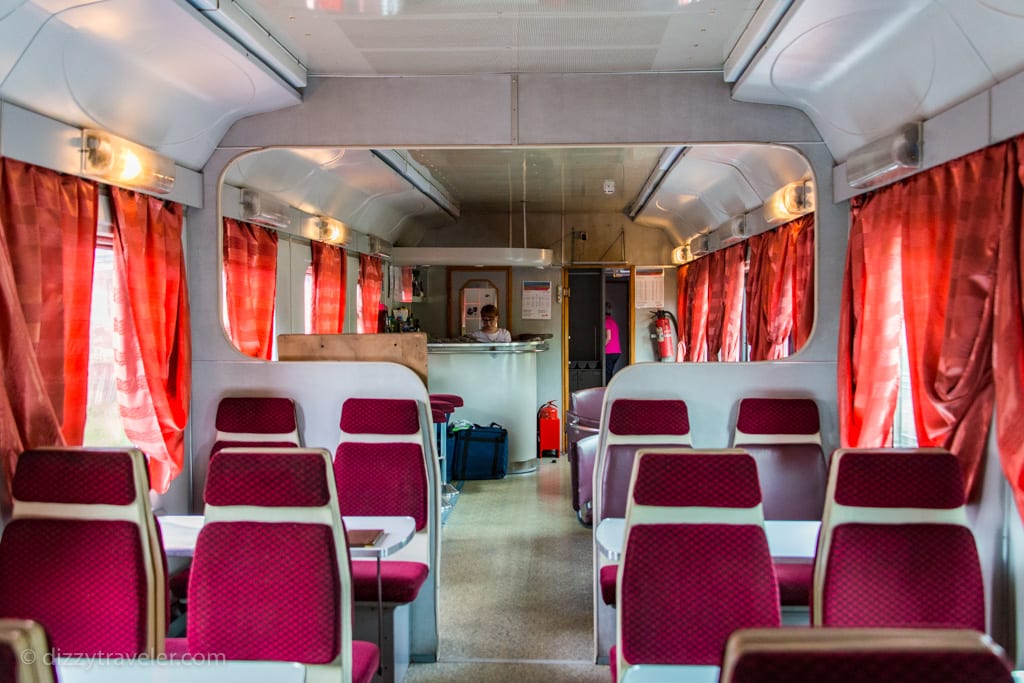 Day 3 - Arrived at Yekaterinburg
Arrival at Yekaterinburg
Arrived at Yekaterinburg at 8 pm local time, still daylight. Only a short 10 minutes ride from the train station to the hotel by taxi. On our Trans-Siberian railway trip, this city is the ideal place to pause for a day or two. There are many 3-star affordable hotels available here, depending on the time of the year the rate varies between US$ 40 – 60
Where to Stay in Yekaterinburg
Yekaterinburg-Tsentralny Hotel, 74 Malysheva Street, Yekaterinburg
The staff was friendly and helpful, the rooms comfortable and clean, although the double beds are on the small side. The breakfast was very good, and there is an adequate bar in the reception area. Great location close to all activities.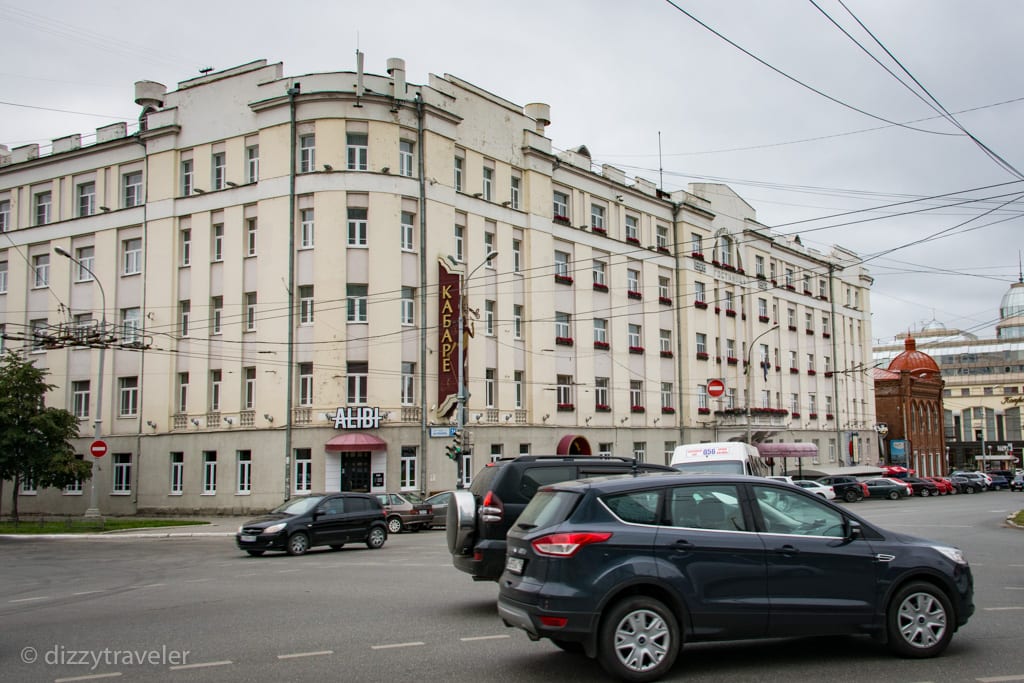 Food I Tried in Yekaterinburg 
There are many places in Yekaterinburg for an elegant dining experience. Try their special fresh oysters Gilardo, sea-dog fillet with false asparagus risotto, potato soup with octopus and brie cheese, or something extraordinary such as leg of rabbit with artichokes and baked apple.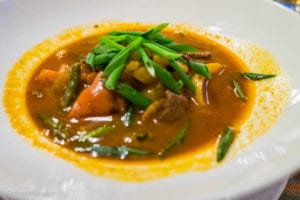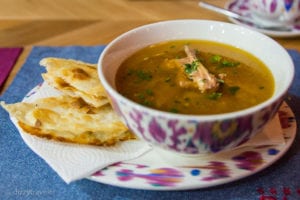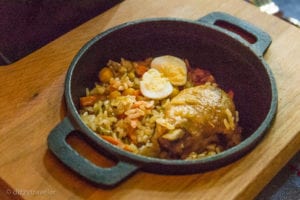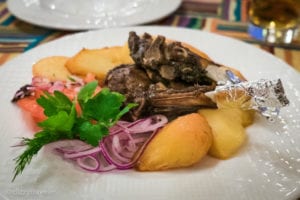 Day 4 - Private Tour in Yekaterinburg
Morning – Sightseeing in Yekaterinburg
Starting early morning to afternoon 3 – 4 hours Sightseeing then head to the train station to get on the Trans-Siberian Express 002 departure 5:39 pm local time.
The Red Line Walking Tour
Red Line Walking Tour of Yekaterinburg is a pedestrian tourist route in Yekaterinburg's historical center, designated by a special red marking on the asphalt. The route is 6.5km long and is a circle so that you will return to the same place where it started. Thirty-five interesting sights are marked using specific numbers, and they range from monuments and merchant estates to entire streets and squares. Church on the Blood, tallest observation deck, Historical Square, historic Water Tower, Iset River Embankment, Sevastyanov Estate, 1905 Square, Literary Quarter and much more interesting places.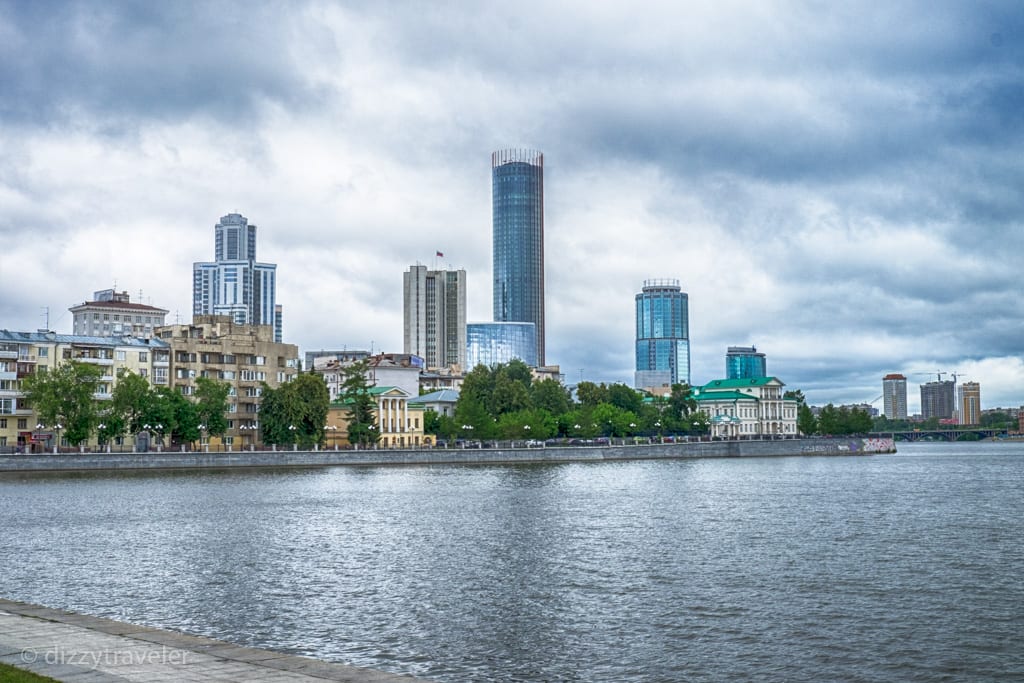 Visiting Asia & Europe Border Line
Its about 17 – 20 km drive from the city, the drive itself was scenic, and yes we definitely circle the two continent three times.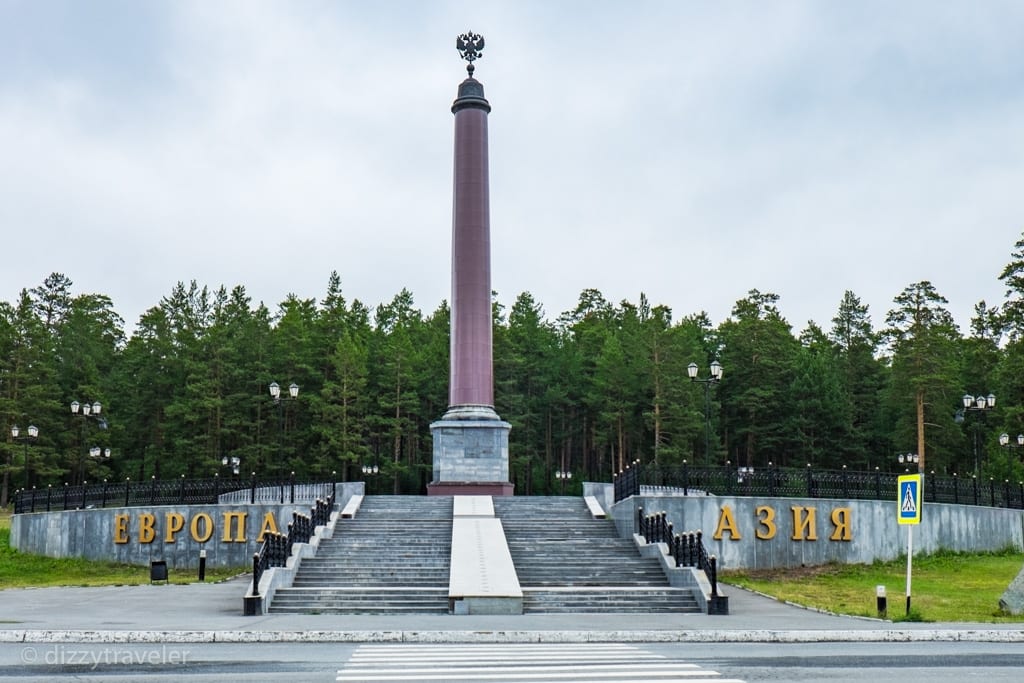 Step Inside the Church on the Blood
Visit the Church on the Blood located on the historic site of the execution of the last Russian tsar, Nicholas II, who abdicated after the February Revolution. It is called the 'bloody' Church because, alongside the king's wife, five children and their servants were also murdered. They were shot, cut into pieces, and thrown away near the town. It is the most visited site in Yekaterinburg.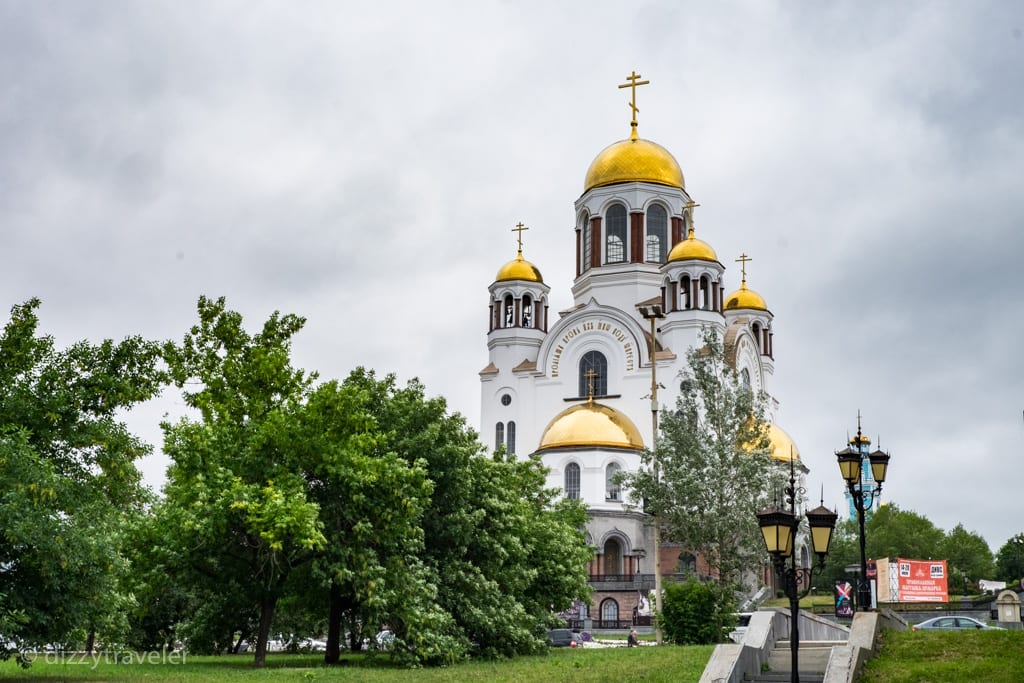 Taking The Train To Irkutsk 
Even though a journey on the Trans-Siberian Express # 002 is the longest train ride in the world but for us, it's only 48 hours from Yekaterinburg to Irkutsk. This express train is decorated in typical Russian style including its trademark gold and red colors. The train is considered one of the best trains in Russia in terms of service, friendliness of staff and service.
The train has 1st and 2nd class compartments. Each compartment also has a TV. The train also has a nice dining car that has a special menu for the passengers.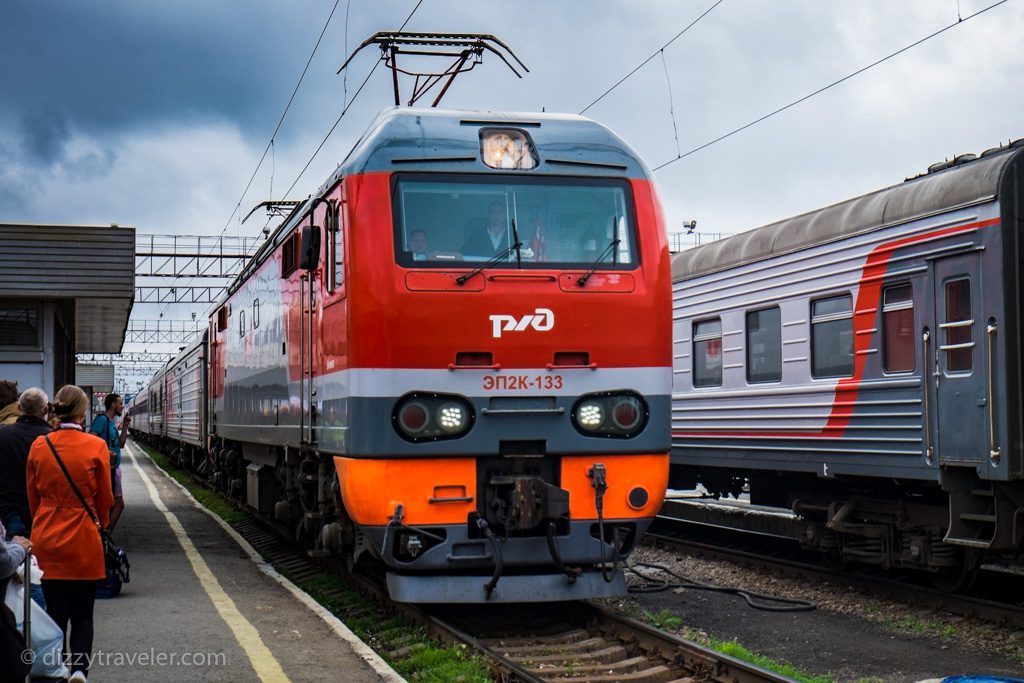 | FROM CITY | ARRIVAL MOS/LOC TIME | STOP IN MIN. | DEPARTURE | DIST KM/MILE |
| --- | --- | --- | --- | --- |
| Yekaterinburg | – | – | 15:39/17:39 | 0 |
| Barabinsk | 06:53 | 30 Min | 05:37 | – |
| Irkutsk | 15:59/20:59 | – | – | 3375 /2100 |
Day 5 - On The Train To Irkutsk
On The Train To Irkutsk
On the train # 002, almost 2100 miles to cover in 48 hours. So what to do while on the Trans-Siberian Train. To enjoy the long journey to its fullest, it definitely worth making friends with fellow passengers even though the language could become a significant obstacle. I made friends and shared food and drinks with cabin partners, neighbors, and the folks in the restaurant car, and during the 48 hours, I have passed one of the most memorable moments of my life.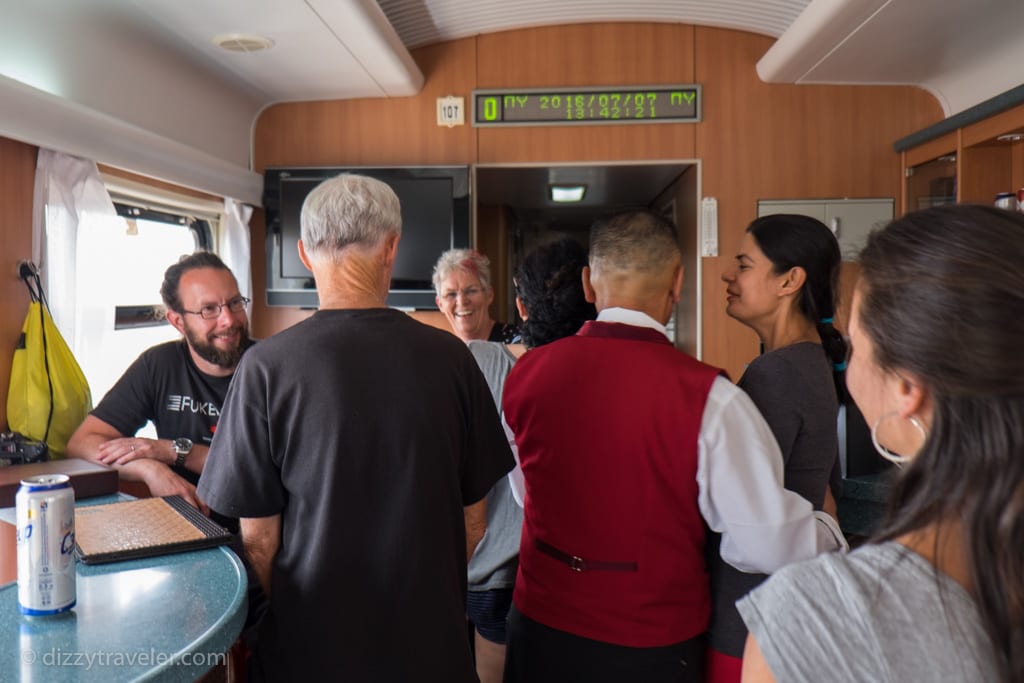 Stops On The Way
It is possible to get off the train at many stops on the way, some places they stop for a period of 10 to 27 minutes—enough time to stretch out, visit stores, and stock up your supplies.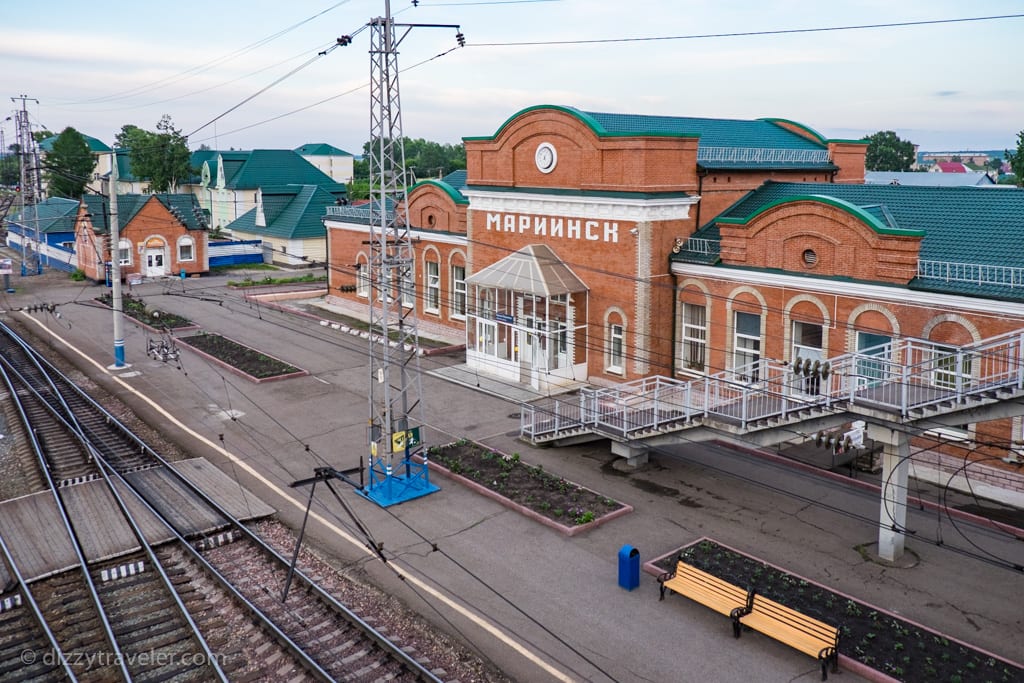 At both ends of each carriage, you will find the toilets, which are frequently cleaned by the attendant. Usually, toilets will be locked shortly before and reopened after most station stops that include border crossings.
One of the stations on the way our train made a more extended stop, so our conductor okayed me to take a long walk without risk, and getting back on time.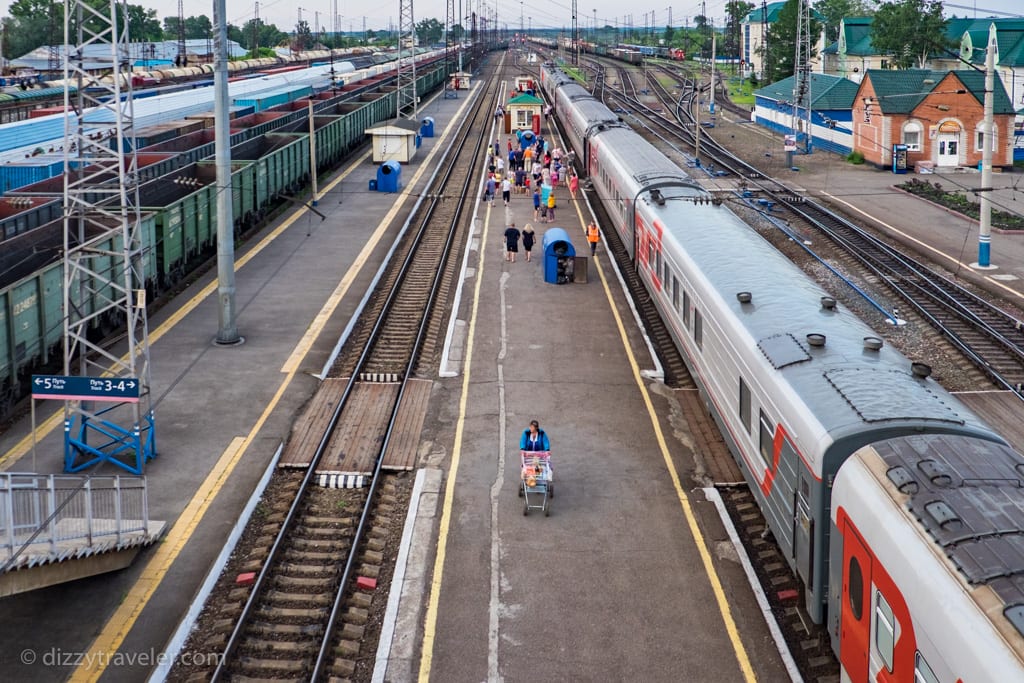 I got off the train at almost each and every station it stopped for 10 munites or more. Most of the stations have shops for food or drinks. There are more choices, and a lot cheaper than what you get on the train.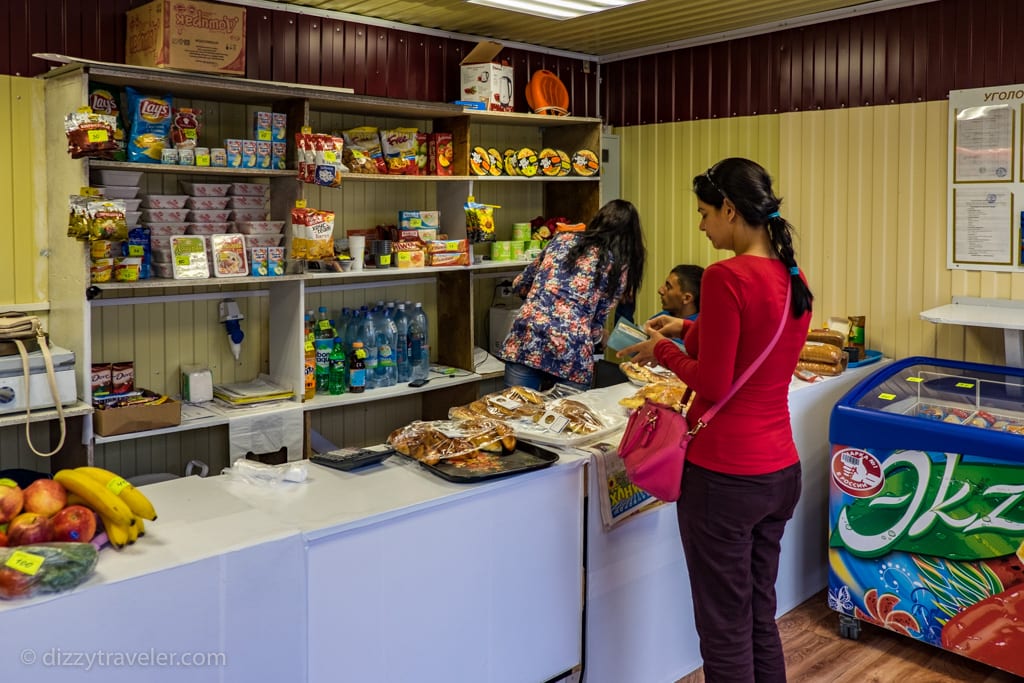 Food On The Train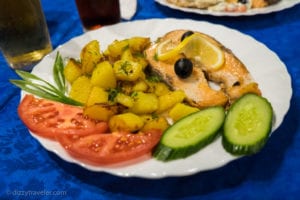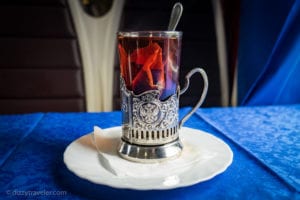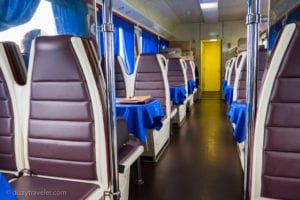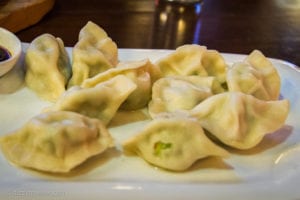 Day 6 - Arrival at Irkutsk
Late Evening Arrival In Irkutsk
Irkutsk is our next stop, the most popular on the Trans-Siberian railway route. After a long 48 hours of a train journey, our train arrived Irkutsk at 9:00 pm. By the time we transferred to our hotel and settled down, it was quite late, therefore calling it a day.
Why I Decided To Stop Here
Irkutsk is the most popular stop for Trans – Siberian travelers. In this fascinating city, which was once known as the "Paris of Siberia," you will find people relatively more friendly and relaxed than those in Moscow and other major cities on the west. The city is relatively small, laid back, and most of the points of interest are easily walkable. Along many of the streets, you can see historical cozy – looking log cabins with decorated windows with detailed woodwork, which is typical Siberian architecture.
Close By Attraction Lake Baikal 
Irkutsk is conveniently located about an hour away (by car or bus) from southern shores of Lake Baikal – the oldest and deepest freshwater lake on our planet.
The Temptation of Visiting Olkhon Island
Olkhon island is the holy center of the Shamans, one of the biggest islands in Lake Baikal, full of untouched nature, picturesque landscapes, sandy bays, steep capes with unique shapes makes Olkhon a great place to treasure.
---

Guided Tour in Irkutsk
---

Where Did I Stay in Irkutsk
Located in the heart of Irkutsk, this hotel is within a 10-minute walk of the Irkutsk Regional Museum of Local Lore, Museum of Communications, and Sukachev Fine Arts Museum. Irkutsk Regional Art Museum and Baikal Museum are also within 10 minutes. Great location close to all the action and the famous Angara River is a few minutes walk away. 
If you are looking for a more extended stay or just to experience your trip from a different perspective, then I would suggest booking an apartment. The apartment on Marata 31 is a great option, with 1 bedroom, an equipped kitchen, with microwave, fridge, washing machine, and a stove. You can even rent a bicycle from them.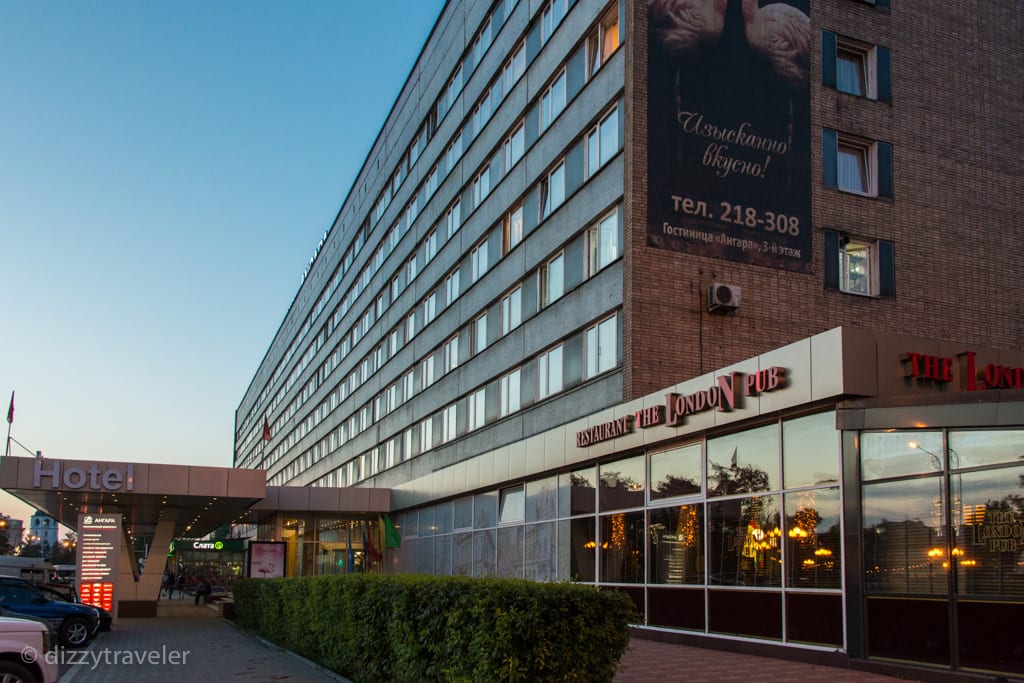 Day 7 -Trip To Lake Baikal and Listvyanka
Ride The Circum-Baikal Train
Wake up with excitement because I am taking one of the best picturesque day trips from Irkutsk this morning, the historic Circum-Baikal railway that runs from Slyudyanka to Port Baikal. Slyudanyaka is about 68 miles (110 km) away. We took a 2+ hours taxi ride to get there even though trains are available from Irkutsk to Slyudanyaka.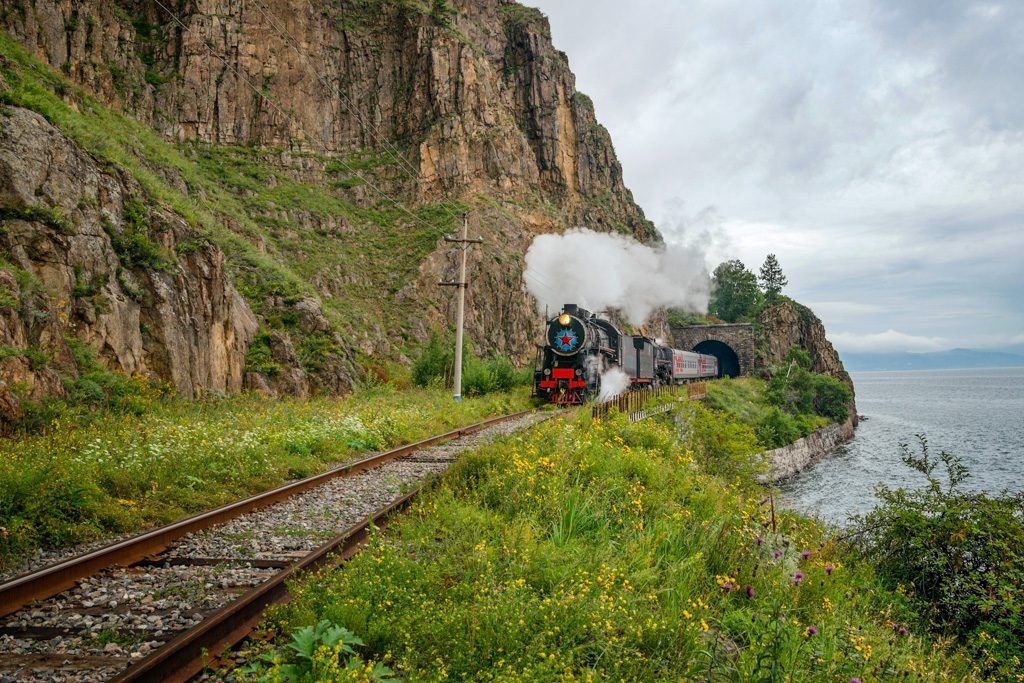 The rail route from Slyudanyaka to Port Baikal is about 52 miles (84 km), and it took us about 5 hours by Circum-Baikal railway.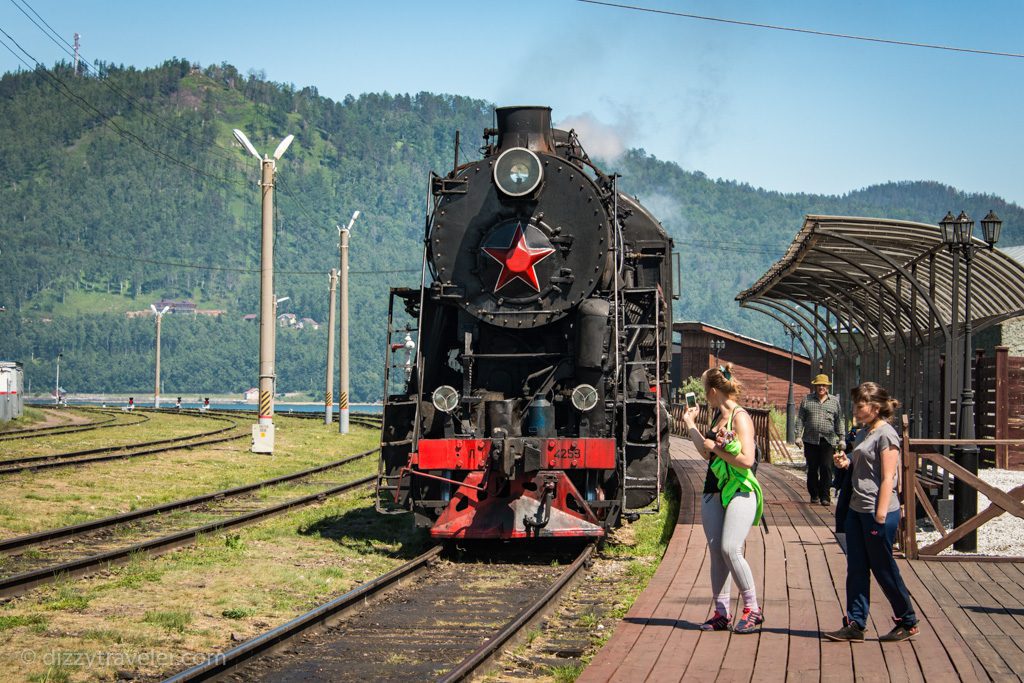 Once you were at the end of your Circus-Baikal train trip at Port Baikal, we needed to onboard the last ferry to get to Listvyanka, and then you may need to decide whether to stay overnight at the beautiful lakeside town or go back to Irkutsk.

Exploring Lake Baikal and Listvyanka
Listvyanka is an urban locality in Irkutsk District of Irkutsk Oblast, located 70 kilometers south of Irkutsk, near the point where the Angara River meets Lake Baikal.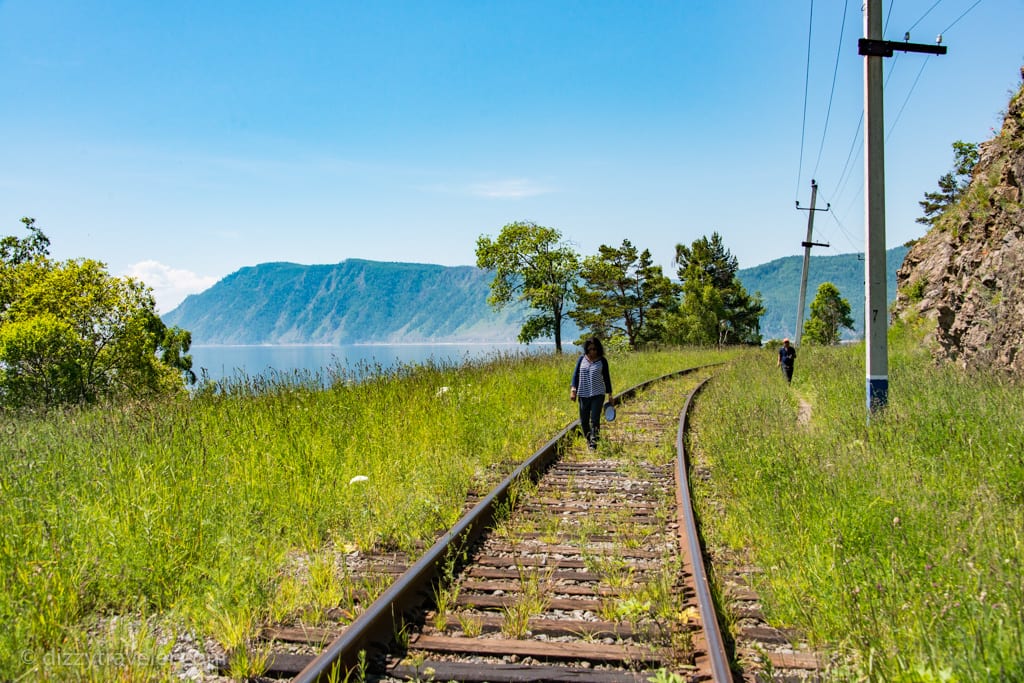 We enjoyed a speed boat ride in the lake later, visited the shaman stone in the middle of the Angara River, where it meets Baikal lake, toured a village market, and had some delicious smoked Omul fish a fresh catch right out of the lake.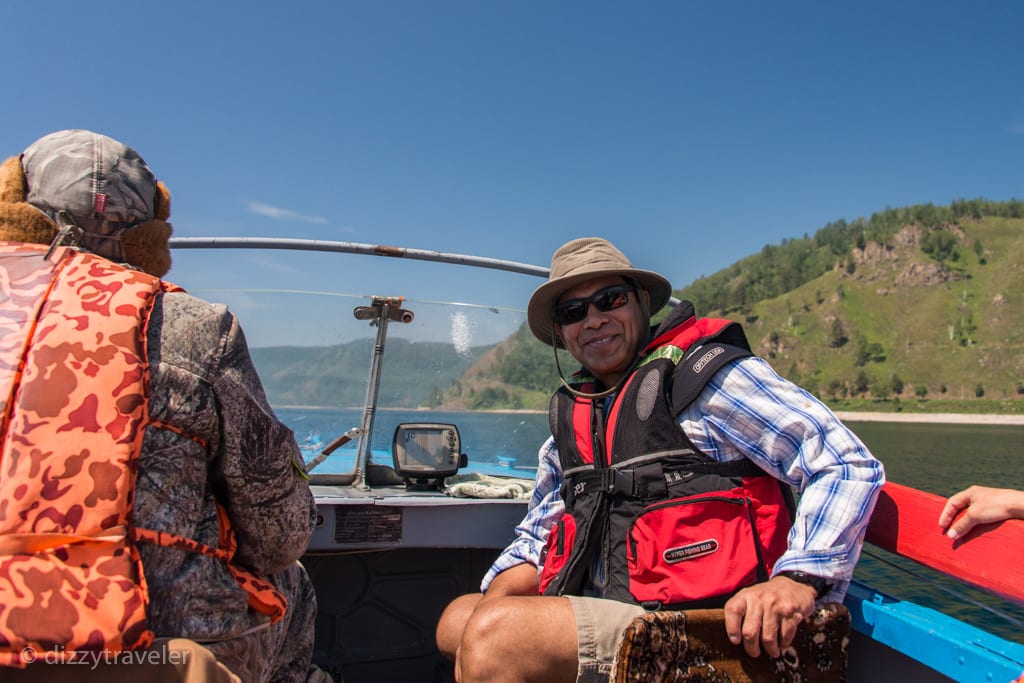 Later we took a ferry to Port Baikal and walked for miles following the famous Circum-Baikal train track. In the afternoon, at the end of our day trip, we took a cable car to the Chesky Stone Hilltop and watched one of the magnificent sunsets of all time from the lookout. The memories I gathered is priceless.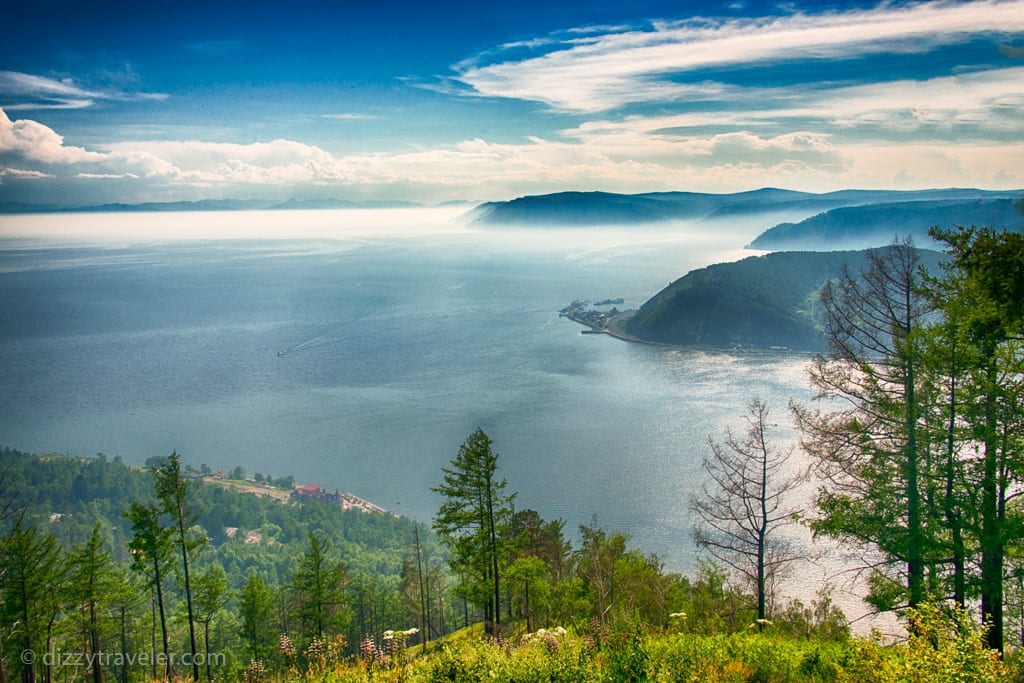 Recommended Hotel in Listvyanka 
Overlooking Lake Baikal, this rustic hotel complex is an 11-minute walk from the Business Information Center of Baikal National Park, 2.4 km from Baikal Museum, and 7 km from Baikal train station.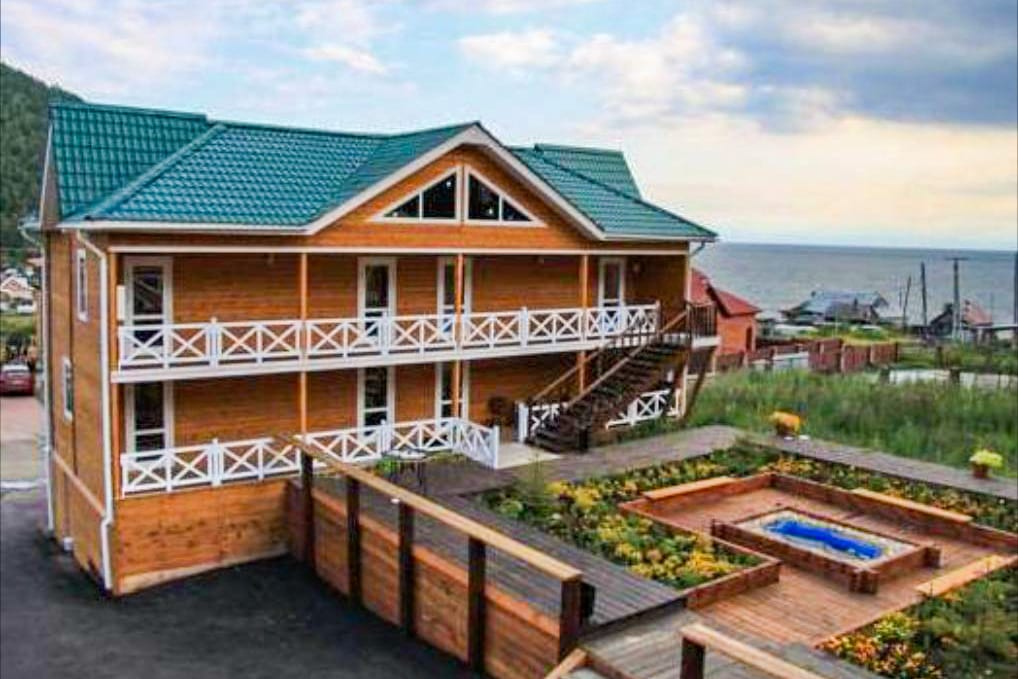 Mayak Hotel is located right by Lake Baikal.
Day 8 - Road Trip to Oklhon Island
Road Trip to Olkhon Island from Irkutsk
We booked two days package tour from GetYourGuide.com to Olkhon Island, the largest island in Lake Baikal, and one of the most popular destinations in Siberia. Our tour guide was driving her Mazda and picked us up at 8:00 am from Angara Hotel, Irkutsk where we were staying. It's about 185 miles (298 km) from Irkutsk to Khuzhir the island's main village with a population of 1500.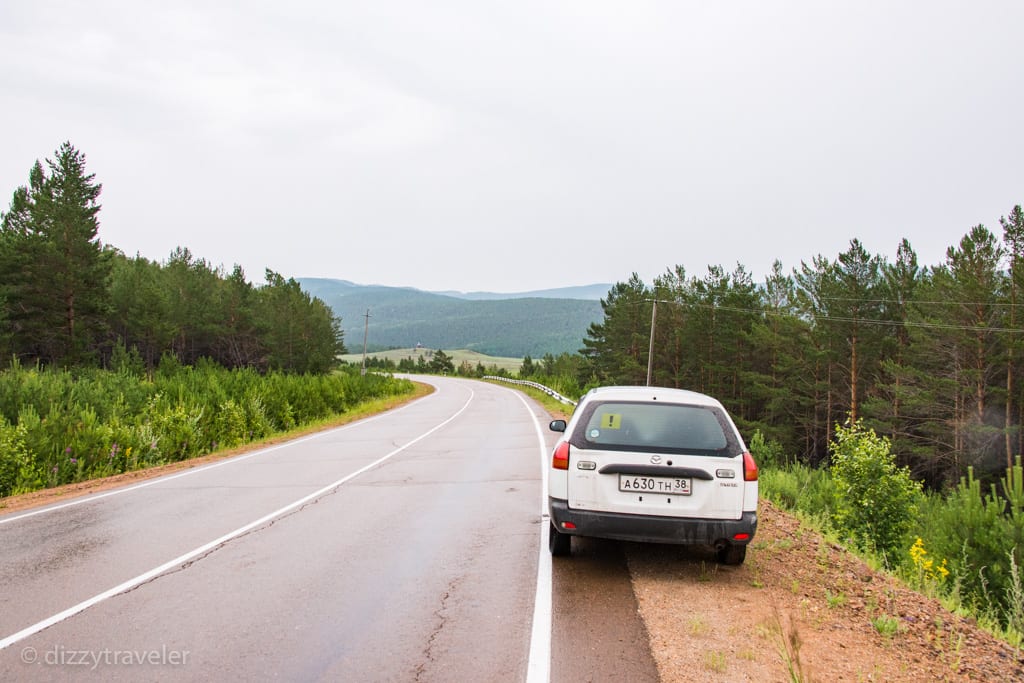 Lunch At Roadside Restaurant
The ride was comfortable, and the highway leading to the island was smooth so covered the distance as planned. We stopped at a roadside cafe for lunch. The place was packed so I didn't have much opportunity to try out some of the interesting looking food, but I tried some delicious local Borscht Soup and Chebureki with meat inside.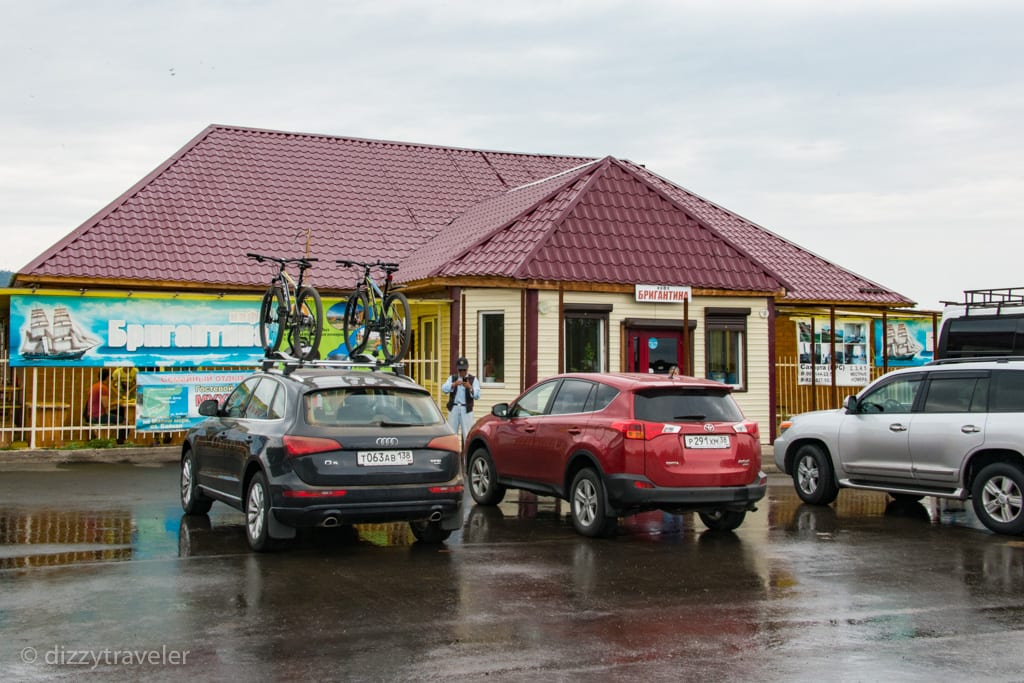 After lunch, we drove off the highway and followed the unpaved country road for a few miles to see the sacred Ekhe-Yordo (the big hill) where Indigenous people of Baikal celebrate the Yordyn Games during Spring Festival that takes place every four years.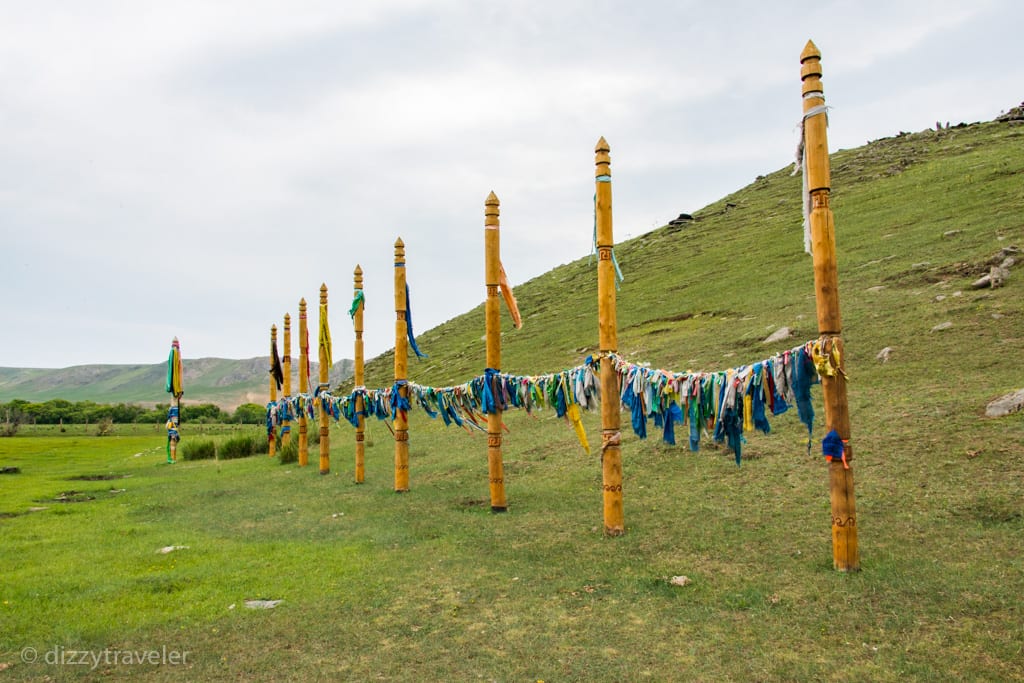 We had another stop to see secret hill located right next to the highway, from the top we enjoyed the beautiful beautiful view of the surrounding landscape.
Arrive at Ferry Terminal (Also known as MRS)
Finally, we arrived at the ferry terminal; a long queue could be a couple of hours waiting to get on to the ferry due to the summer folks. Our tour guide parked the car at the terminal, grabbed our luggage, and boarded the free on foot.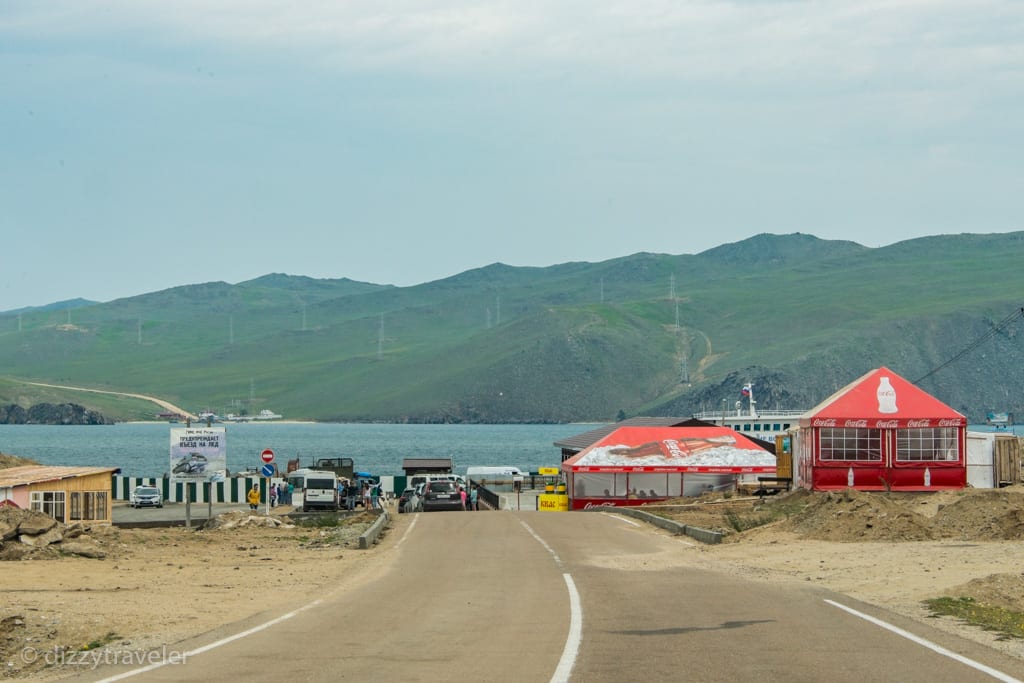 In about 15 minutes of cruising, we arrived at the Olkhon Island ferry terminal. This leg of the journey was pre-arranged by our tour guide, going to ride a Russian made UAZ (alternative to the American Jeep) for the first time. On the island, there is no asphalt road, so the bumpy trip took us about 25 – 30 minutes to get to Khuzhir Village, which was about 25 km from the ferry terminal.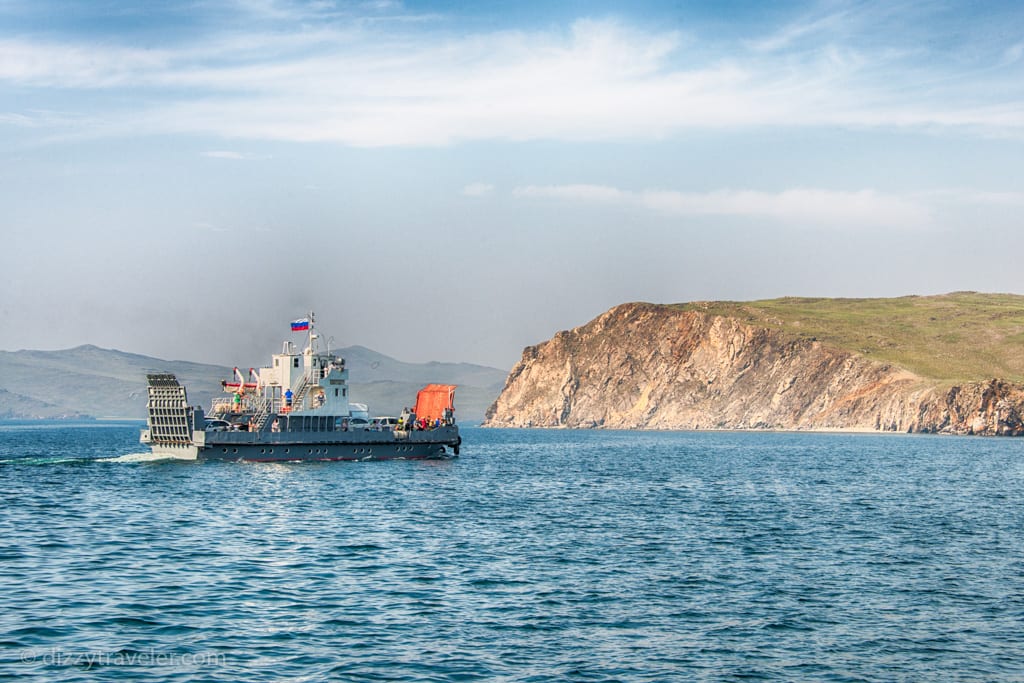 Check In At The Guest House
We arrived at our guesthouse located right in the middle of the village. Holiday Park is located in the center of Khuzhir with a beautiful view. Great stay with free WiFi, free private parking, private bathroom with shower, fridge, flat-screen TV, and more.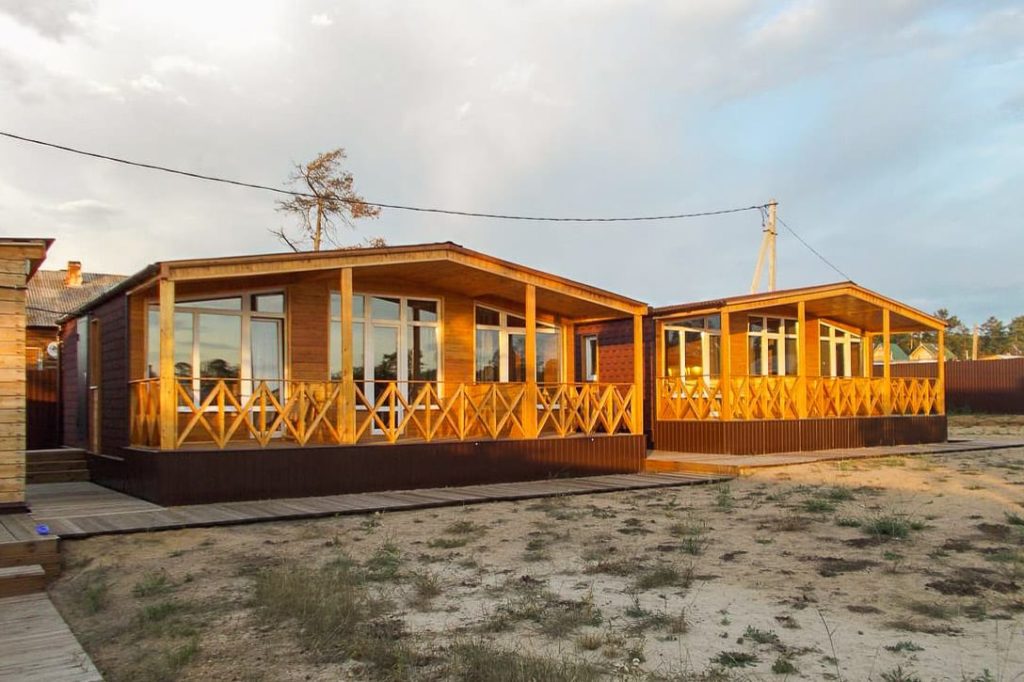 Day 9 - Sightseeing In Olkhon Island
Sightseeing In Olkhon Island
Olkhon island is the holy center of the Shamans, one of the biggest islands in Lake Baikal, Siberia, mostly inhabited by indigenous Buryat communities. This Siberian island is full of untouched nature, picturesque landscapes, sandy bays, steep capes with unique shapes that make Olkhon a place to treasure. We hired a Russian made UAZ (Jeep) for the day and started exploring the island. I was able to visit most remote places on the island, thanks to our knowledgable guide.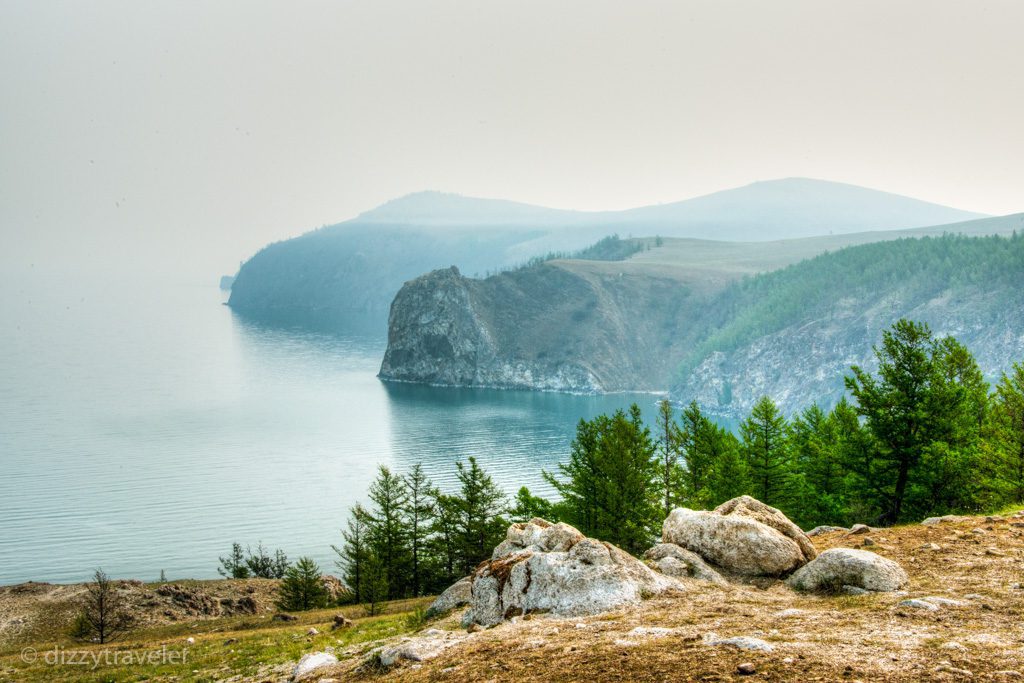 In recent days Olkhon is transforming to a paradise for people who just like to get away from civilization to feel the nature, to enjoy right next to Baikal lake, and do their own things away from home. It is possible to rent mountain bikes, motorbikes, ATVs, kayaks, or even off-road cars from the locals in Khuzhir. Also, it's a perfect place for trekking and making trips to the remote parts of the island that are not so populated.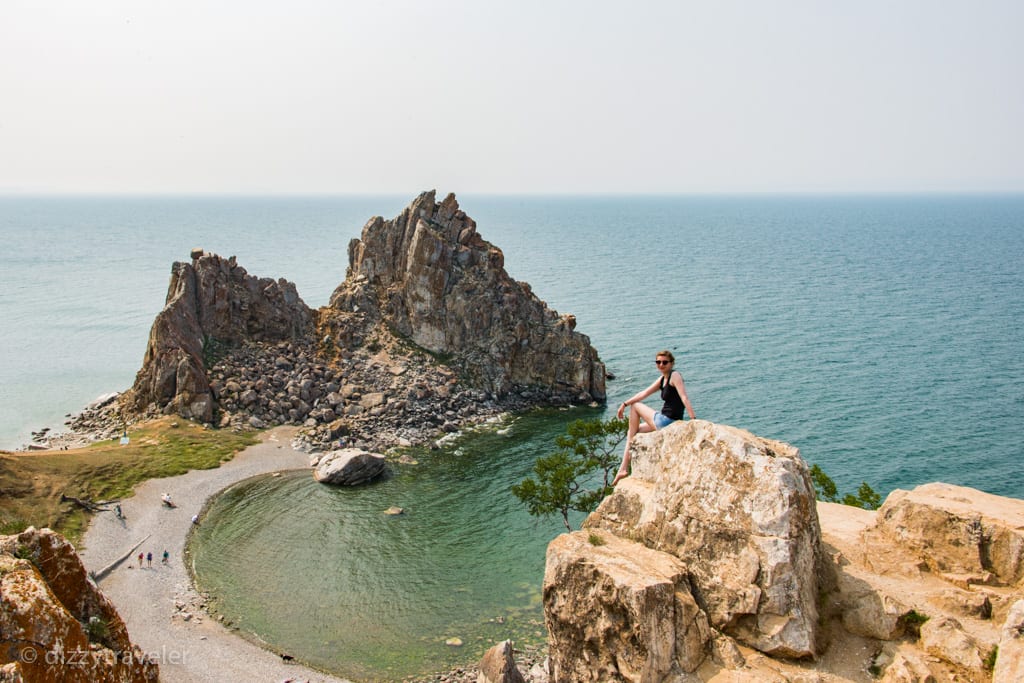 During our Olkhon island trip, we enjoyed a picnic in the pinewood forest, and visited many places, here is a list of most interesting ones:
Khuzhir Village where Most visitors Stay

Stopped by at the famous Shamanka Rock in Khuzhir

Watched Sunset at Shaman Cape 

We drove to Beaches and village to village

Visited the Yurt-Camps, 

Then stopped at the Kharantsy Cape 

Made a quick stop at Peschanaya Village

Enjoyed at Cape Sagan-Khushun by relaxing and watching the breathing view

Took a hike to the Three Brothers (Tri Brata) rock 

Hike to Knobby Cape most northern point of Olkhon Island

Enjoyed the solitary point of Cape Khoboy

and climbed the Love cliff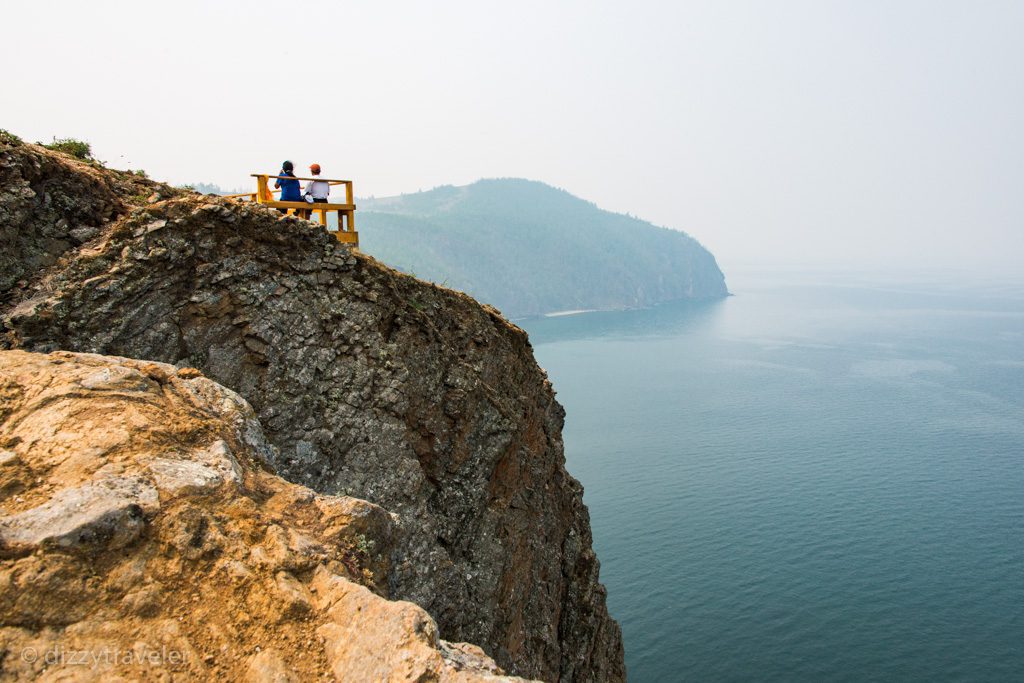 Late Afternoon – Heading Back to Irkutsk
Food I Tried in Irkutsk
Clermont Restaurant, Polskikh Povstancev st., 1, Irkutsk
Just a few minutes' walk from Angora Hotel. We, in fact, liked the food we ordered. All we wanted to eat was salad, fish, and pelmeni. So we got Omul Fish soup, smoked Omul, and of course, Pelmeni and the traditional Russian salad was delicious.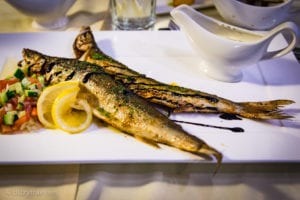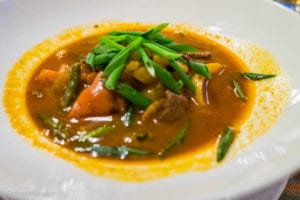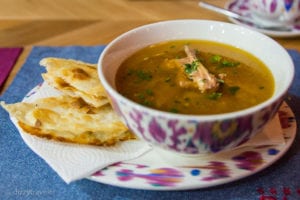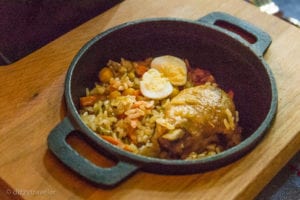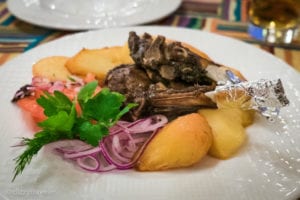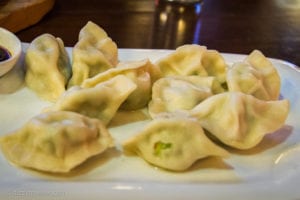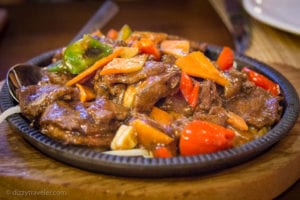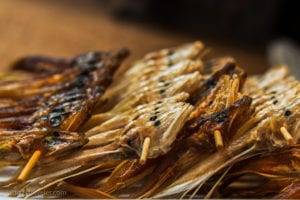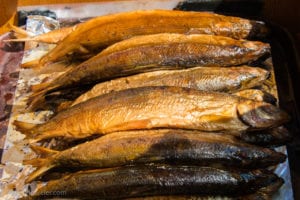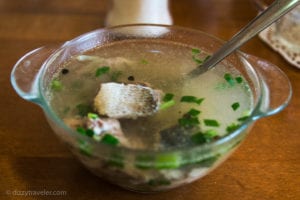 Day 10 - Train From Irkutsk – Ulan Bator
Early Morning – Train From Irkutsk To Ulan Bator
After spending quality time at Irkutsk, I joined back on the train, but this time taking the Trans-Mongolian railway Train # 06 at 8:14 am local time. From Irkutsk, at Ulan-Ude, the train leaves the Trans-Siberian railway and joins the Trans-Mongolian railway, beginning another 2-day voyage into Mongolia.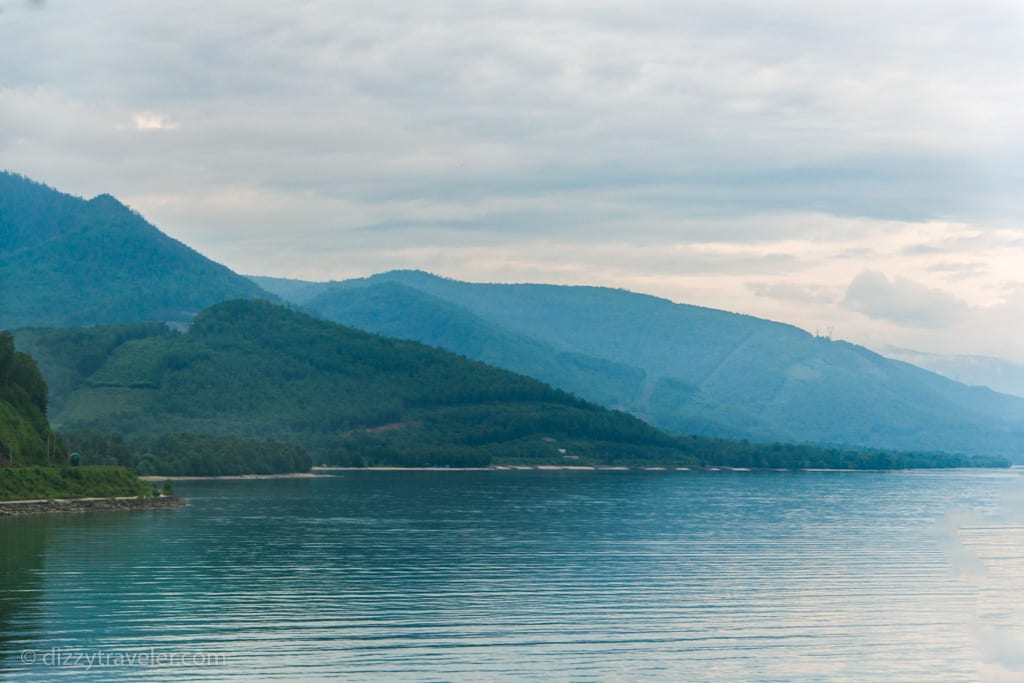 | FROM CITY | ARRIVAL MOS/LOC TIME | STOP IN MIN. | DEPARTURE | DIST KM/MILE |
| --- | --- | --- | --- | --- |
| Irkutsk | – | – | 03:14/08:14 | 0 |
| Naushki Border | 15:06/20:06 | 110 Min | 16:56/9:56 | – |
| Ulan Bator | 00:45/06:50 | – | – | 1119/695 |
We enjoyed Lake Baikal's beautiful scenery while the train was snaking between the mountain foothills and shoreline. The total journey between Irkutsk to Ulan Ude was about 7 hours, from where our railway tracks separated from Vladivostok and headed towards Mongolia (China) line.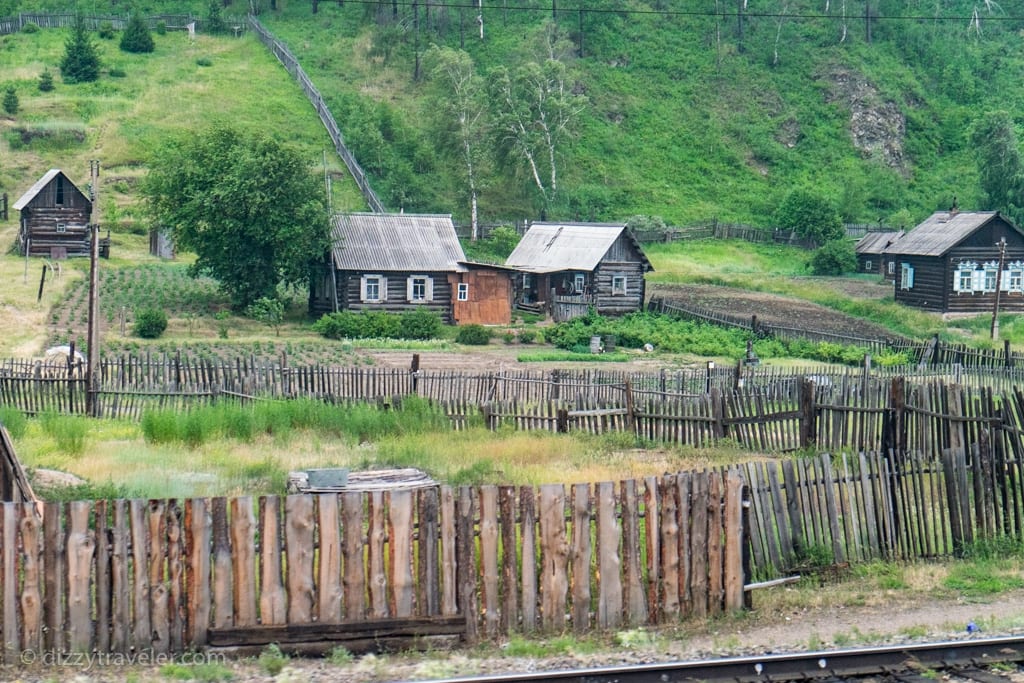 Our train made a quick stop at Slyudyanka before arriving Ulan Ude at 4:00 pm, then finally arrive at the Russian side of the border town Nauushki at about 7:22 pm.
We passed through the Siberian countryside enjoyed a fascinating view on the way.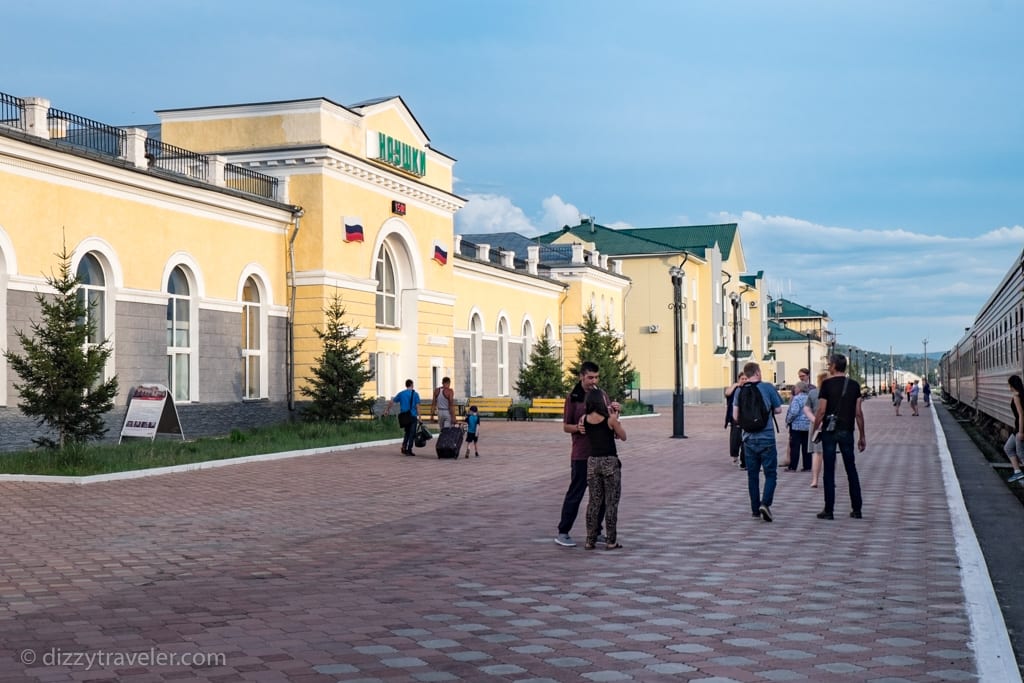 We were able to get off the train before a lengthy international border crossing formalities that lasted over 2 hours. The Mongolian side of the border station was Sukhbataar, where my passport was stamped by the Mongolian immigration and customs authority.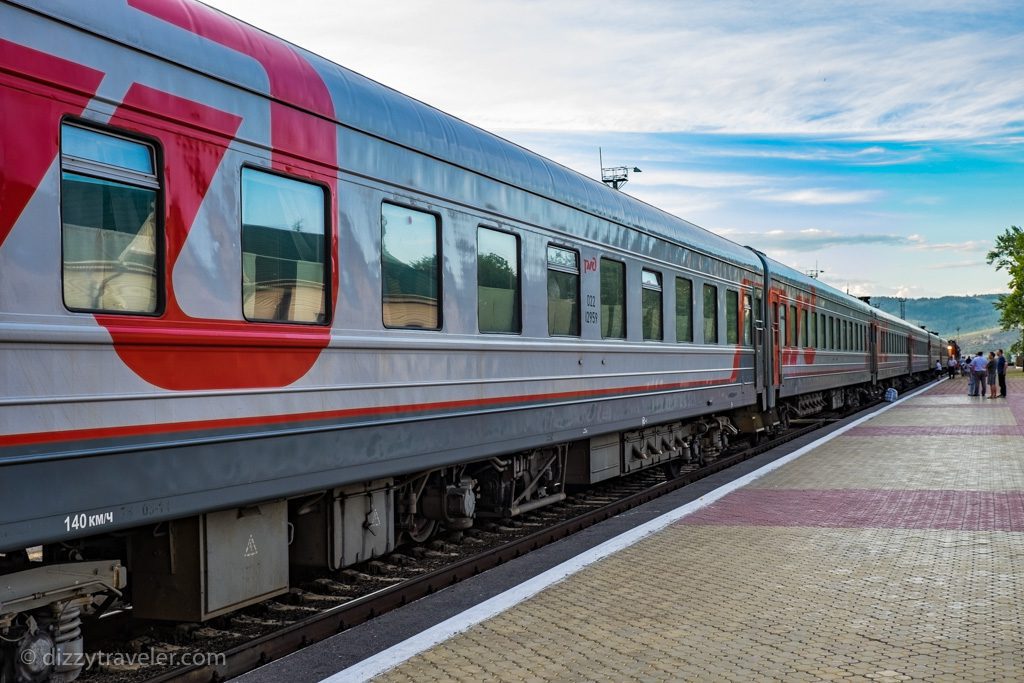 It was already dark by the time we left Mongolian border station. Time for us to head towards the restaurant car for most needed bottle of Chinggis Khan beer.
Day 11 - Arrival at Ulan Bator
Early Morning – Arrival In Ulan Bator
I slept well last night on this nonstop overnight train; especially, it helps when it swings while rolling over the tracks. It was 7 am in the morning when we arrived Mongolia's capital – Ulan Bator, it took us 22+ hours of train journey to cover 1113 km from Irkutsk.
Early Check-in To Our Hotel
Our tour guide picked us up from the train station and dropped us at our hotel. 
The hotel is centrally located only about a 5-minute walk from Sukhbaatar Square, a 6-minute walk from Chinggis Khan statue, and a 7-minute walk from the National Museum of Mongolian History. It got a great restaurant, and also free bikes are available for hotel guests.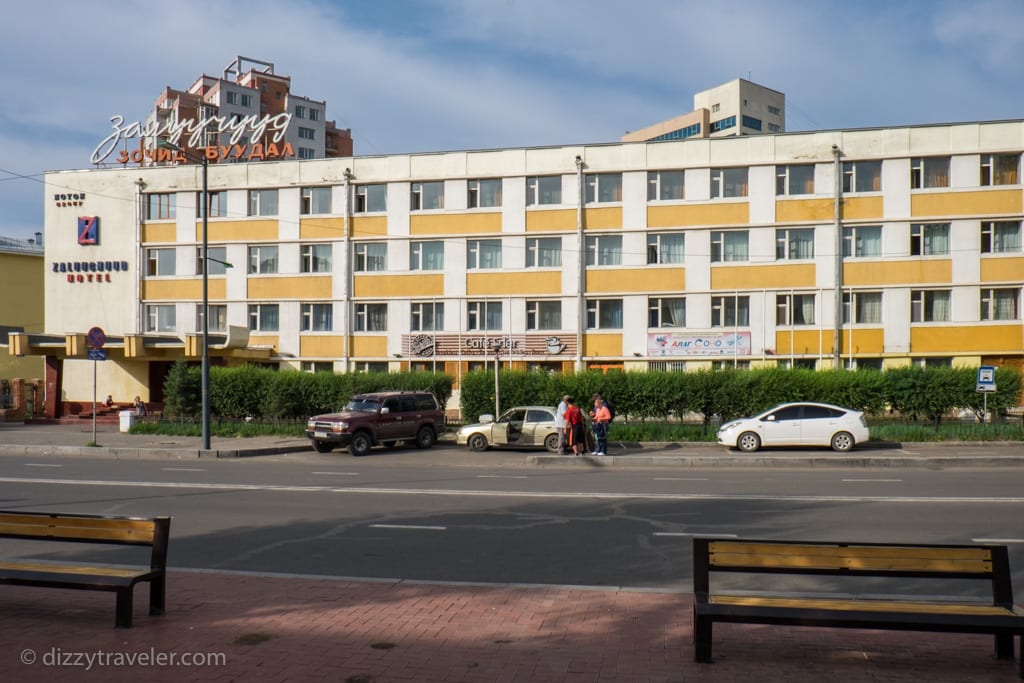 Afternoon Sightseeing in Ulan Bator
I wanted to start exploring the city soon after we settled down in our hotel. Its small yet vibrant city with a cosmopolitan feel, with added boosters to Mongolian's national hero Genghis Khan. The local beer 'Chinnghis' named after him, as is the local vodka, also 'Chinnghis' – the only two drinks I was excited to try.
First Stop At Chinggis Square
Grand Chinggis Khaan Square is the city center and occasionally used for rallies, fairs, and concerts. It is where the independence of Mongolia from the Chinese was declared in 1921. There are a few great restaurants around the area.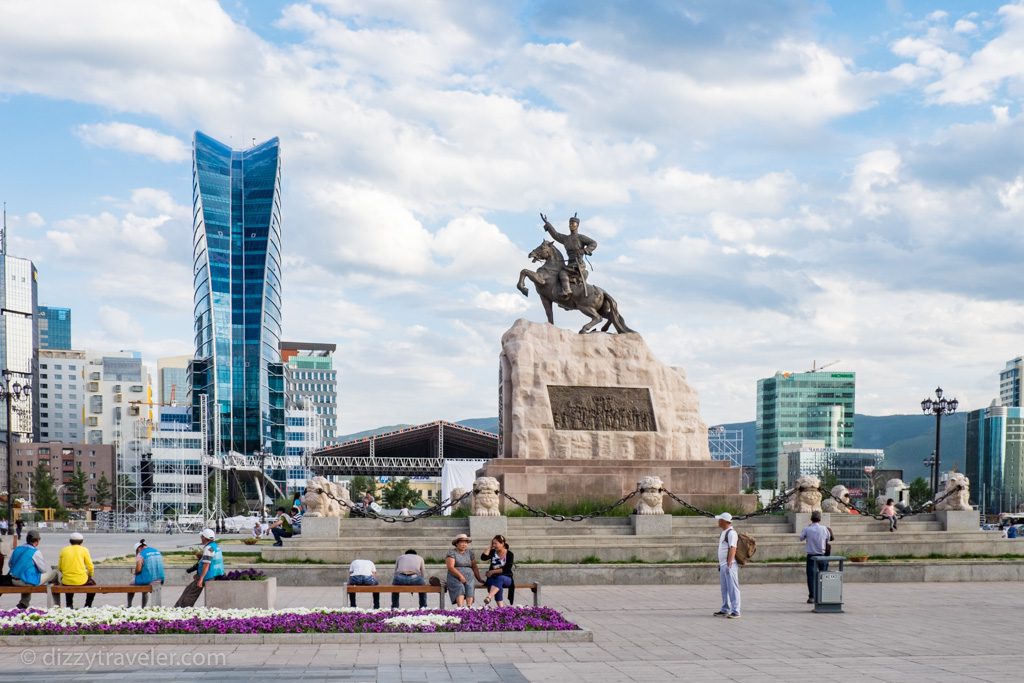 Panoramic View From Zairean Hill
The Zaisan Memorial located in the southern part of the city to honors Soviet soldiers killed in World War II. There are quite a few stairs to climb to the top of the hill from where you will be able to enjoy a beautiful panoramic view of Ulan Bator.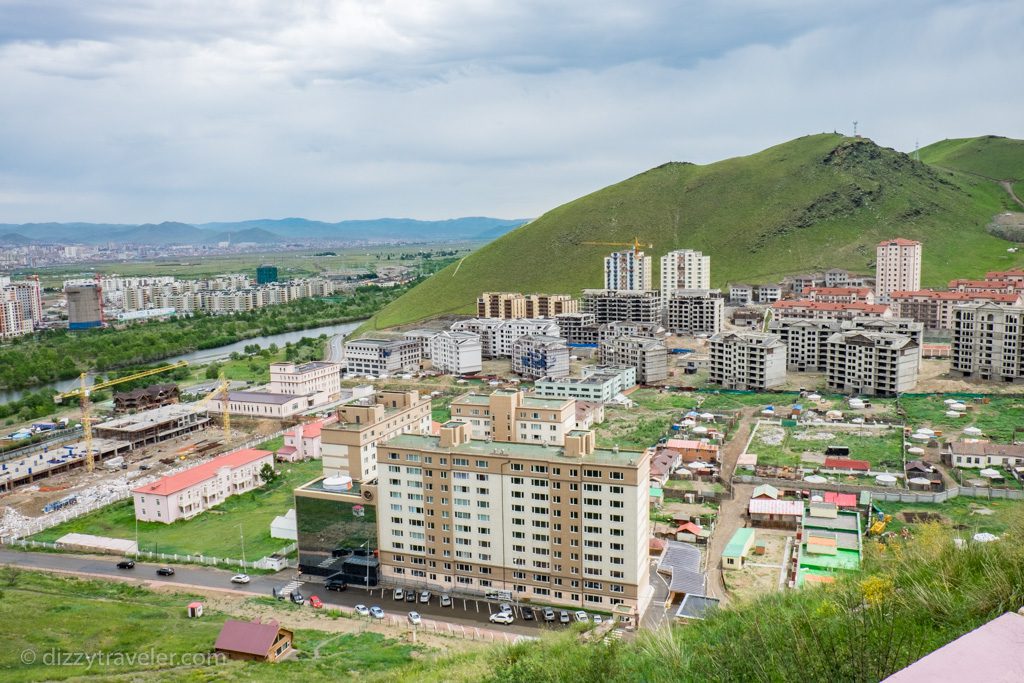 The Gandantegchinlen Monastery
The Gandantegchinlen Monastery is a Tibetan-style Buddhist monastery in the capital city. There are hundreds of monks who live there, and nowadays, it has become a vital monastery for learning and practicing Buddha's teachings. It worth visiting this Monastery regardless of your religious belief.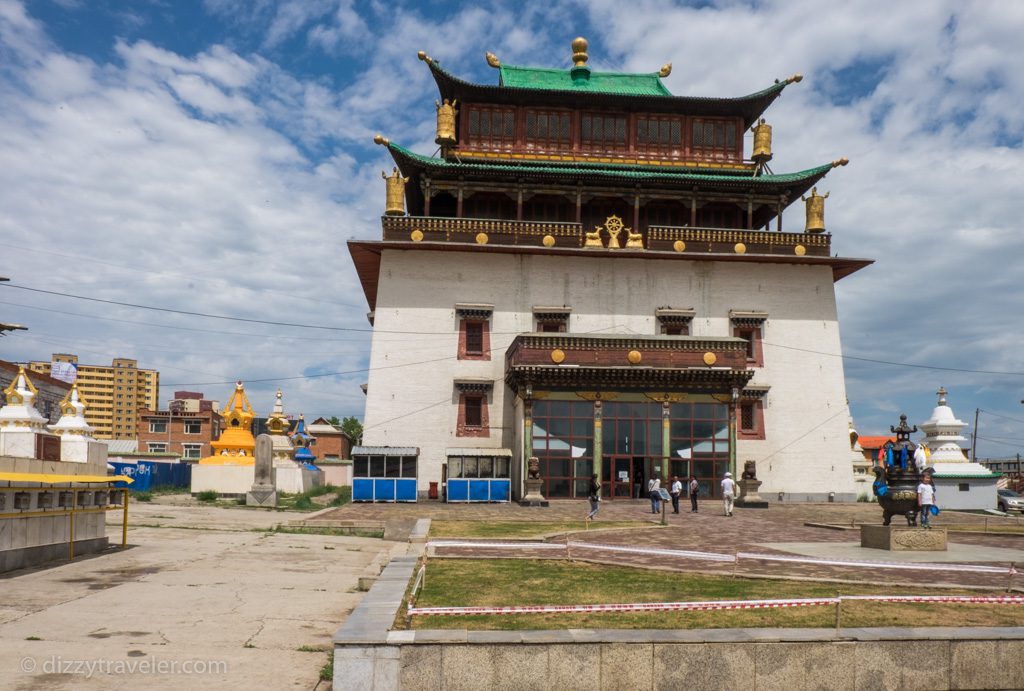 Choijin Lama Temple
The Choijin Lama Temple is a Buddhist monastery in the city center surrounded by highrise office buildings. The complex consists of four temples formerly occupied by the brother of the ruler Bogd Khan. It is definitely worth paying a visit.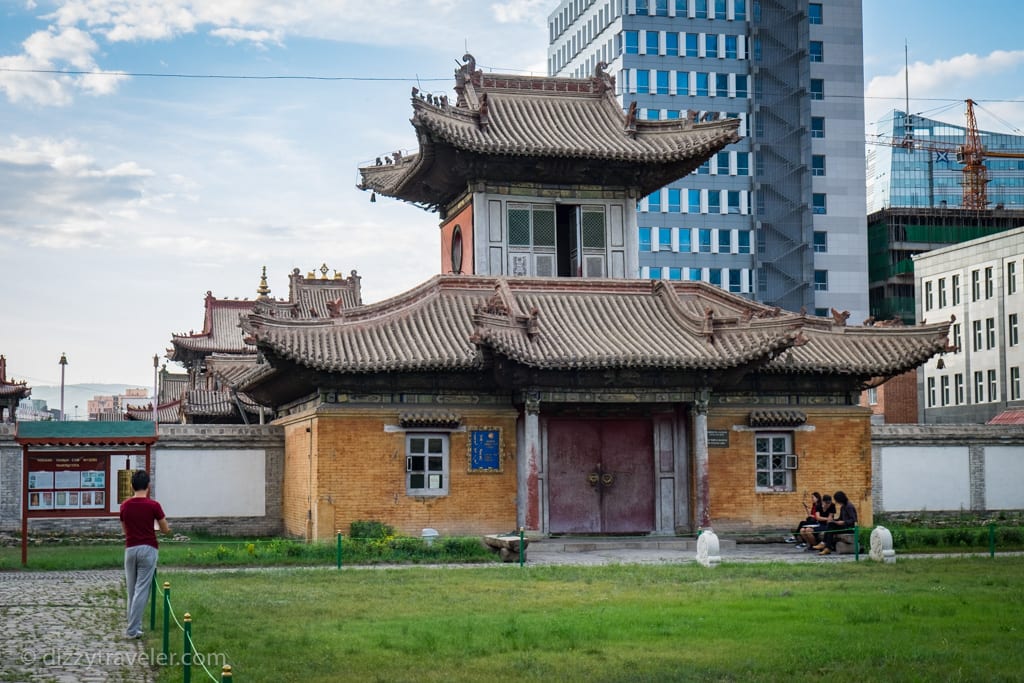 Day 12 - Ulan Bator Sightseeing
Experience Nomadic life – overnight stay in a yurt.
The highlight of my visit to Mongolia was getting into the countryside and staying in a traditional Mongolian yurt camp. A 'get' (Mongolian yurt) is a round felt tent used by the nomadic Mongolian people as a home, which they transport 2-4 times a year, depending on the grazing land for their livestock. Gobi Desert is definitely a place that must be experienced.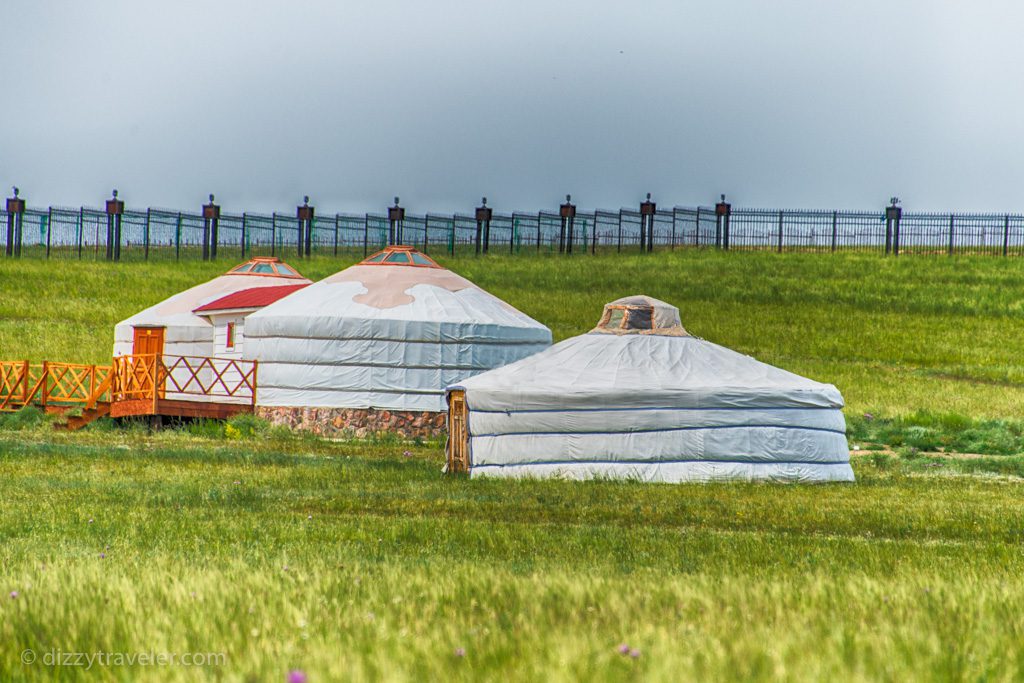 Visiting The Genghis Khan Complex
The Genghis Khan Statue, part of the Genghis Khan Complex is a 40 meter (131 ft) tall statue of Genghis Khan on horseback. It's is located 54 km (33 miles) from UB by the Tuul River.
On our way from Genghis Khan complex to Gorkhi-Terelj National Park, we enjoyed a beautiful view of the Tuul River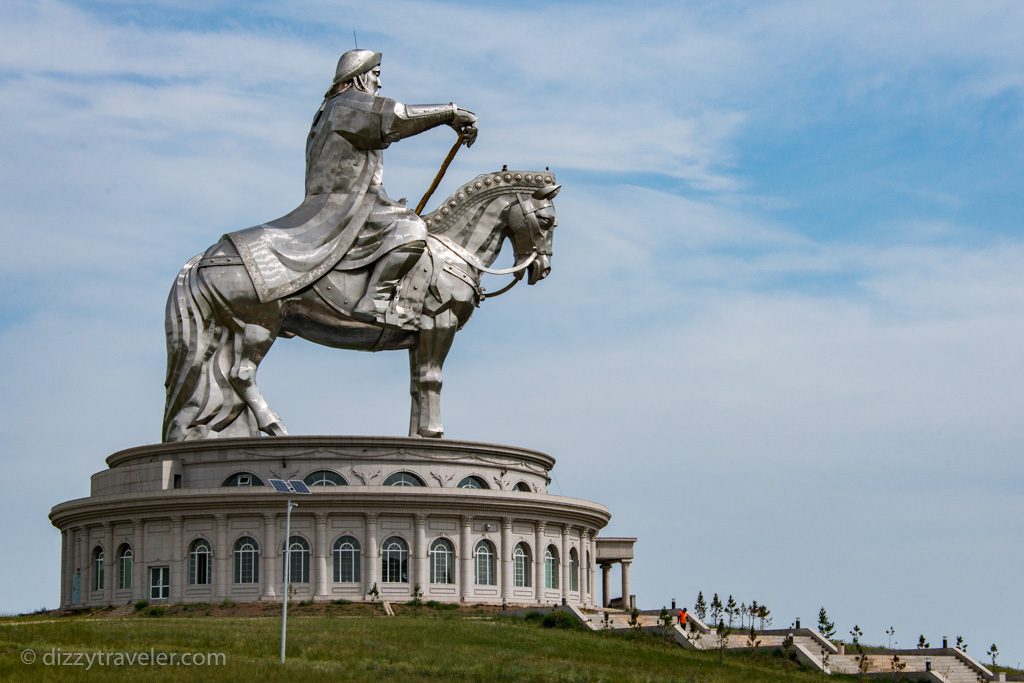 Driving and hiking in Terelj National Park
The Gorkhi-Terelj National Park is connected to Ulan Bator by a motorway. If you love walking and hiking, you will love Terelj National Park. Here you can wander for hours, hike to a Monastery and horse ride through the forests and rocky hilltops. Make sure you check out 'Turtle Rock' too. You may think it looks like something else from a certain angle!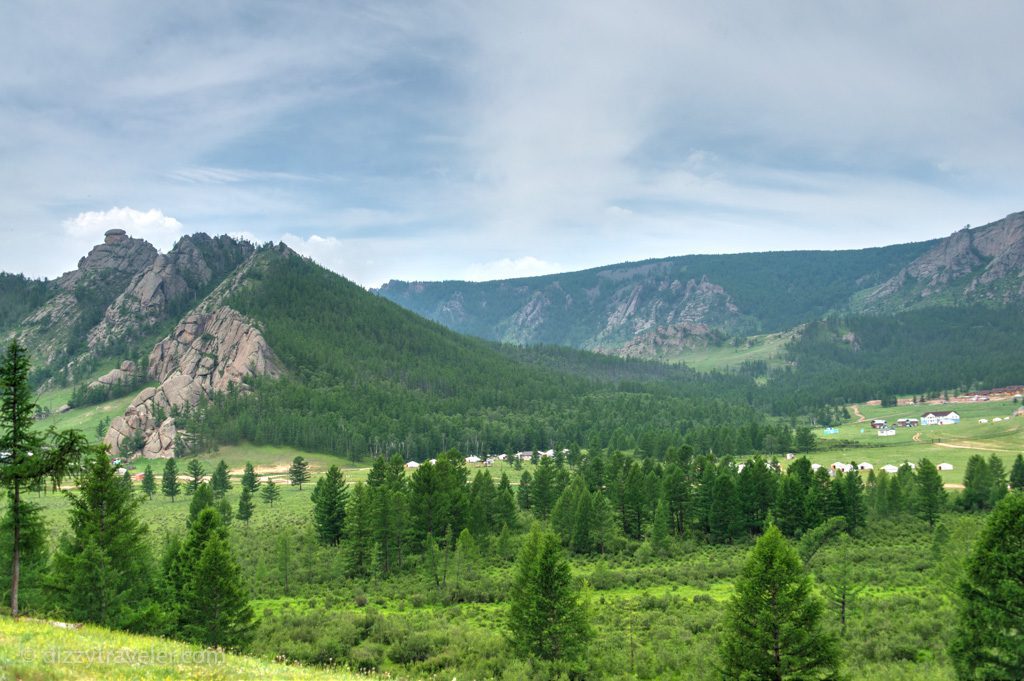 Day 13 - Train From Ulan Bator – Beijing
Back on the train again from Ulan Bator – Beijing
We took a different Train (# 024) during the final leg of the journey from Ulan Bator to Beijing. The train is operated by Russian and Chinese staff.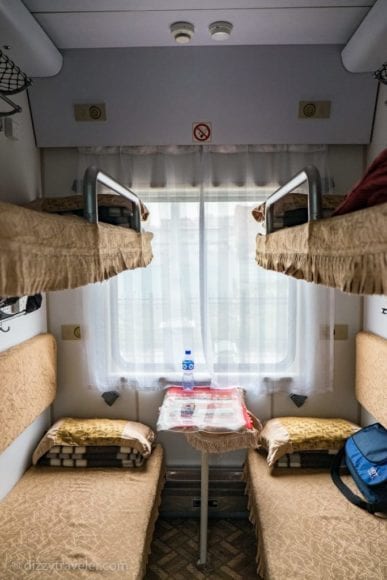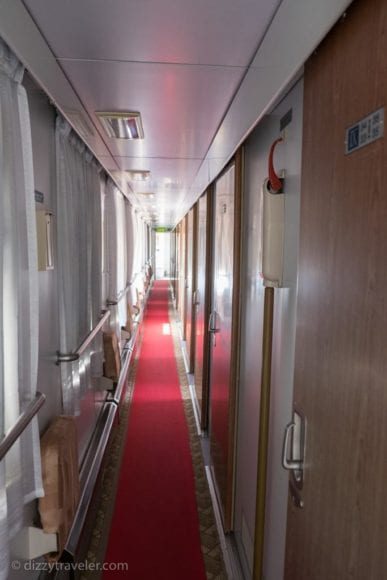 As the hours go by and we started traveling away from Ulan Bator, the eye-catching lush green landscape began to disappear as we approach more into the Gobi desert.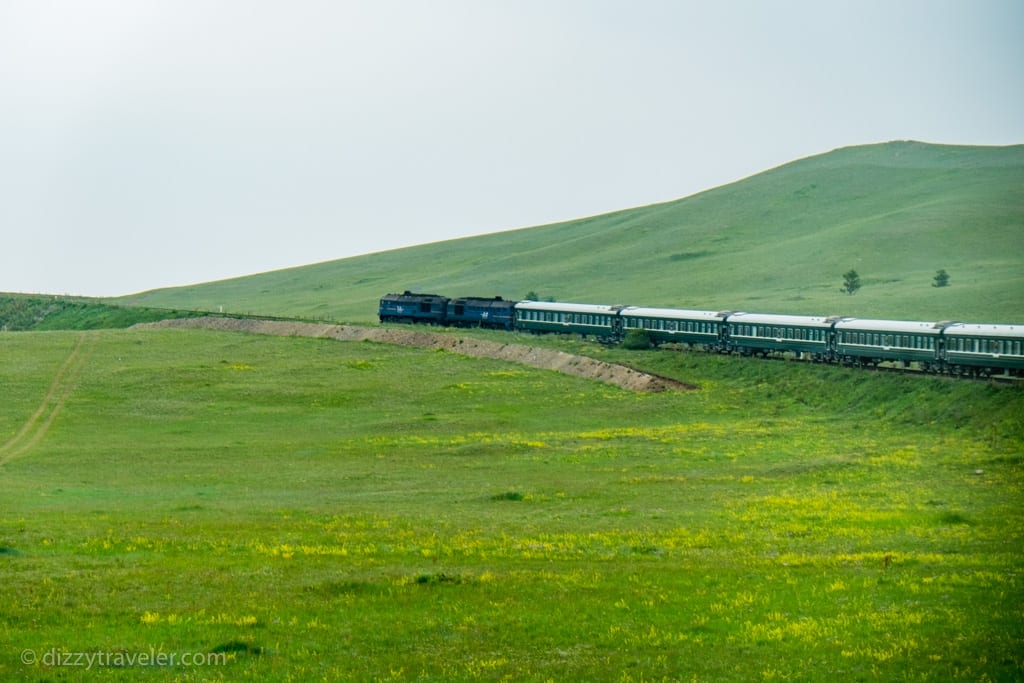 Train Schedule from Ulan  Bator to Beijing
| FROM CITY | ARRIVAL MOS/LOC TIME | STOP IN MIN. | DEPARTURE | DIST KM/MILE |
| --- | --- | --- | --- | --- |
| Ulan Bator | – | – | 02:30/08:30 | 0 |
| Beijing | 06:40/11:42 | 0 | – | 1561/970 |
We arrived at the international border crossing between Mongolia and China. First, stop Dzamyn Ude, Then to the Chinese side of the border Erlian station.
The process at the border crossing is long when the train entered into China. The train was brought car-by-car into a large workshop, hydraulically lifted to change the wheels, and replaced with new Chinese size wheels. It was quite an interesting process but a lengthy one. After over 2 hours at the border crossing, it was time to go to bed for the night soon our train started moving again through the desert under cover of darkness.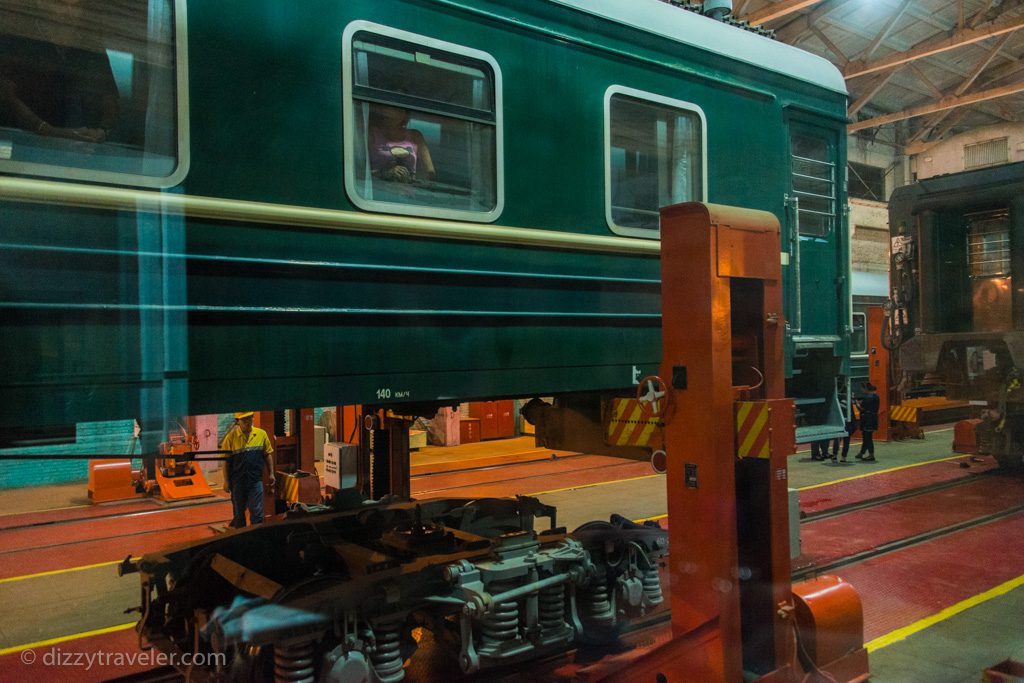 Day 14 - Arrival At Beijing
Arriving in Beijing

I woke up the next morning with incredible panoramic views of the north-central Inner Mongolian region of China.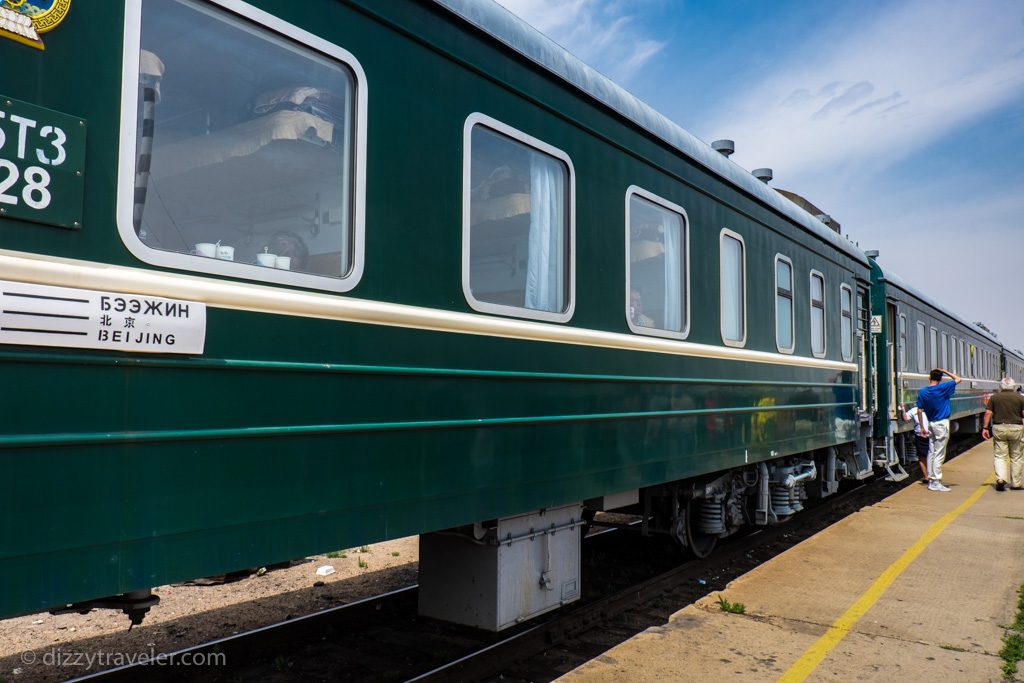 Early afternoon once our train reaches Beijing, the exciting Trans-Mongolian experience may be over, but fortunately, we have more plan ahead of us to explore the incredible city. Our plan is to visit the magnificent Great Wall of China, the Forbidden Palace, Temple of Heaven and the iconic Tiananmen Square, and definitely need to try out tasty Peking duck.
Hotel I Stayed in Beijing
19 East Zhushikou Avenue, Dongcheng, Beijing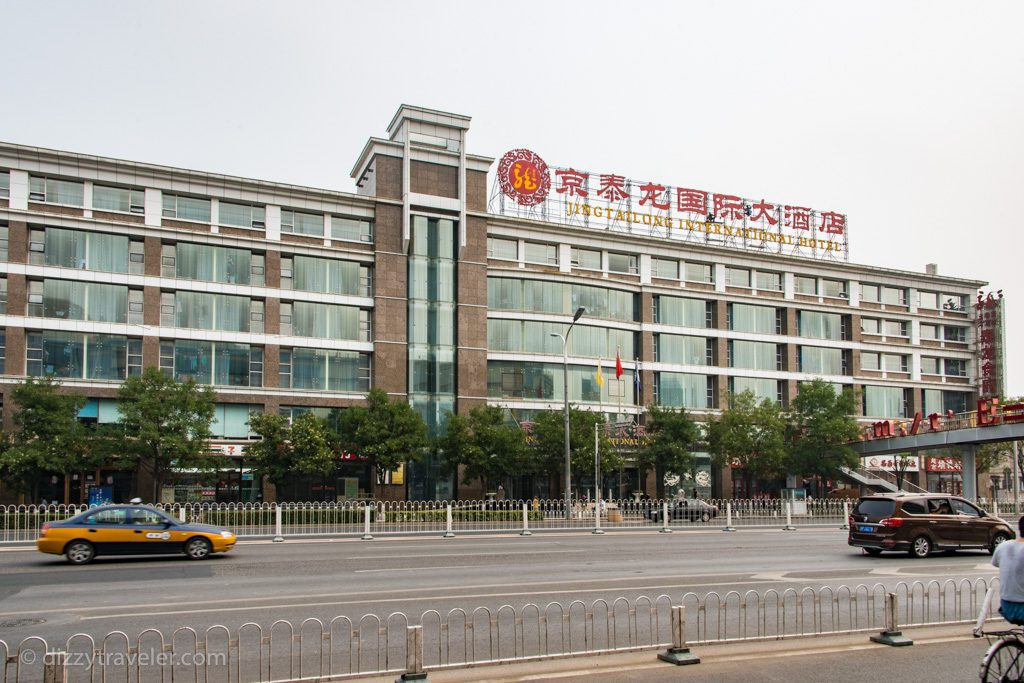 Must Stop – Lake Baikal, Irkutsk, Siberia
Lake Baikal was one of the most memorable sightseeing stops on my 14 days Trans-Siberian Railway trip. Riding motorbike through the village of Port Baikal was unbeatable. Here are a few of the other activities I enjoyed in Lake Baikal, cruising and enjoying the Baikal view, and riding the historic Circum-Baikal railway that runs from Slyudyanka to Port Baikal. You can't miss the cabal car ride to the Chesky Stone Hilltop to watch the famous Lake Baikal sunset. Lastly, you must try the delicious smoked Omul fresh out of the lake sold in the village market.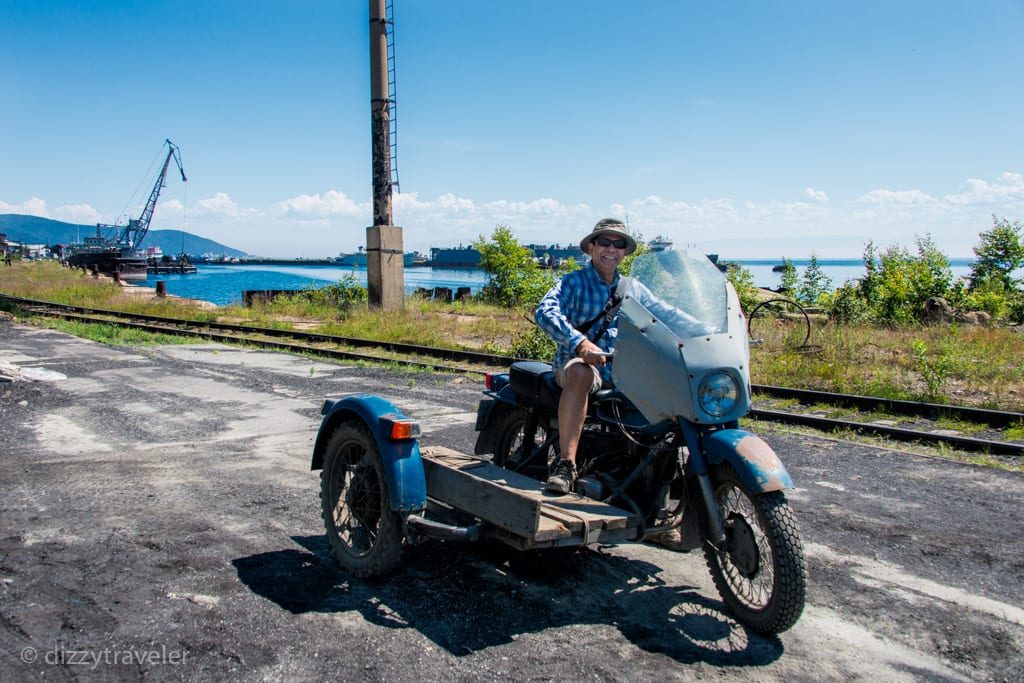 Looking for something different to do in Dhaka, how about have a local lunch and watching a cultural show along with city tour. From ancient history to modern architecture, Bengali cuisine to Bengali theatre. You'll explore the old city, the waterfront, the markets, and finish it all up watching a performance at the theatre.
---
Helpful Information
It will always be an excellent time to visit Moscow, even in winter, depending on your interest. If you are adventurous, then visiting Russia in Winter can be rewarding, particularly once you leave the big cities. But in my opinion, Spring between April to May is the best time to visit Moscow when the temperature crawls into the 50s and 60s, and the daylight is much longer. Perfect weather for outdoor activities such as sightseeing, hiking, etc. On the other hand, hotel rates still remain affordable. 
Without a doubt, the peak travel season is summer when the weather is warm to hot, and schools are closed for summer vacations. However, during summer months, places of interest will be crowded and sometimes need to spend more time waiting in line. You need to pay more for Airline, transportation, accommodation as the demands skyrocket into the peak.
Early Fall between September to October is also an excellent time to visit Moscow when the weather gets colder, and the summer crowds disappear. I had the opportunity to experience Moscow in June, August, and in winter (January) cold, and I loved them all.
Booking Your Trans-Siberian Train Trip
How to book the Trans-Siberian train
There are several options to buy train tickets; If you put additional effort and have some local connections, then you may save some money; otherwise, the easiest options are to use the Real Russia web site, but you end up paying some additional fees.
The best advice is to travel as light as possible. Some people recommend that you put out everything you think you'll need and then pack only half of it. Remember that unless you're going on a upmarket tour, you'll be carrying your luggage yourself [—For More Details-]
What To Expect On The Train
What to Expect On The Train
Firstly, the trains are huge! The carriages are divided into separate compartments (like rooms) which are 4 berth sleepers (2 berth if you go for 1st Class). Within the carriages, the compartments are set up with 4 bunk beds that fold out into chairs for daytime use. Bags can be stored inside the bottom beds or in a designated luggage ledge at the top of the cabin where the upper bunks are. There is a little table for playing cards and eating meals. Comfy, warm bed pillows, duvets and linen are all provided to keep you warm during those chilly night time journeys. The best bit about your cabin is the large window that gives amazing views of the outside world as you travel.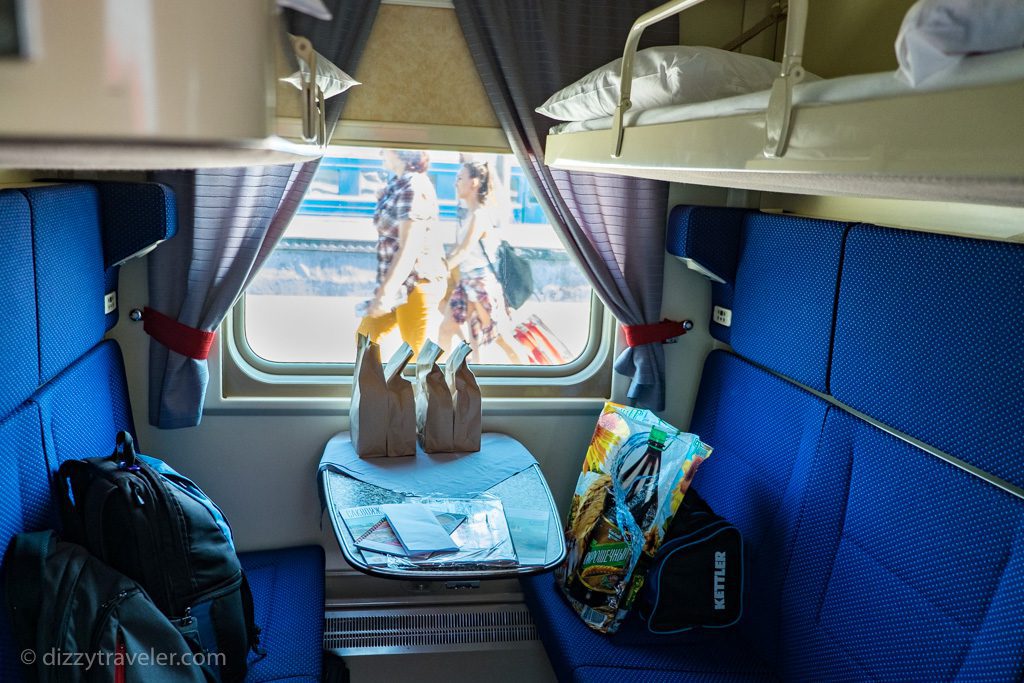 It's best to stock up on food from a supermarket before each journey. Hot water dispensers are provided in every carriage – perfect for tea, coffee and the essential instant noodles! There is a restaurant carriage on every train which has to be experienced. The food isn't great however it is the place to socialise with all the other passengers (you will invariably find you're the only tourists and the other passengers love it!) Go for a beer, vodka or a traditional snack and see where the night takes you (generally supping vodka with a fellow Russian!)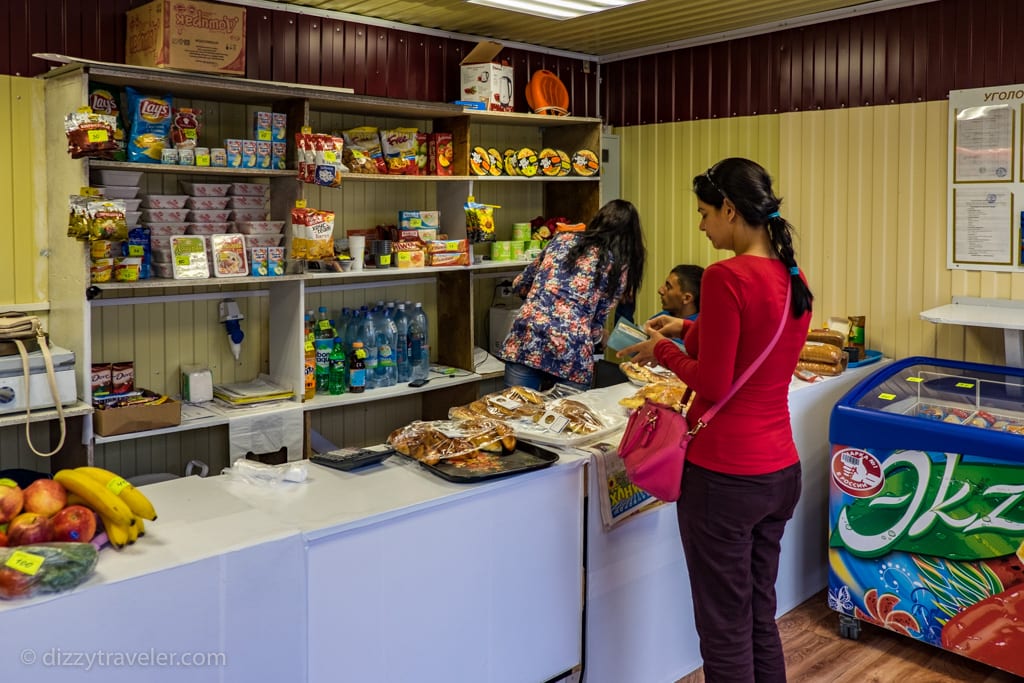 Russian Tourist Visa
Russia is well known for its extensive and costly visa application process, but that should not discourage travelers from visiting this incredible country. 
Things you need to know for Russian Visa.
Your original passport (valid for at least 6 months after intended departure from Russia, and at least two blank visa pages.)

Completed and signed two copies of the Russian visa application form.

Two copies of passport size photos (signed on the back)

Hotel confirmation for individual travelers, and letter from tour company or cruise line confirming itinerary and including a copy of the confirmation letter.

Russian Visa Support Authorization (invitation letter) 
In the USA we have two choices to apply for a visa.
Like me you can apply it by yourself by filling out an online application and making a trip to the consulate with all your supporting documents, for me it costed me less but had to make two trips (drop off and pick up) to the NYC consulate.
Breakdown of consulate fee (direct application)
Consulate Fee                                     $160.00
Alternatively, you can apply through Russian Visa Center ILS (Washington DC. New York, Houston, San Francisco) for an extra fee. You can apply in person or via mail. The advantage is no need to go anywhere, just give them your passport and they will do everything on your behalf.
Breakdown of the visa center fee
Number of Entries – Single/Double (Rush 1-2 weeks)
Consulate Fee                                    $198.00
Visa Center Processing Fee             $100.00
Invitation Letter (Letter of Support)
In addition to all other documents, you will also need a letter of support (invitation letter) to obtain a Russian visa that will add cost. The fee varies from company to company between $50 and up. I recommend shopping online. I have used one of the companies here is the link you can try and compare with others.
Useful Information & Tips
Local Currency
The Russian currency is called "Rubel" at the time of this writing the value was 1 US$ = 75.75 RUB
ATM and Money Exchange
There are Money Exchange places and ATMs at the border crossing, at the  Airports as well as all over in the city. 
SIM Card for Cell Phone
Getting a local SIM card in a foreign country makes your travel more convenient. It gives you the ability to be online, check direction, places of interest, book your ride, and much more. 
You can buy a SIM card at Moscow airports as long as you arrive at the airport during service hours. They are affordable, cost should be about 400 RUB a month for 5GB of data. 
Safety in Moscow
Like many other big cities, Moscow is no exception when it comes to safety concerns when traveling on public transportation. Pickpocketer loves crowded places like metros, buses, stations, and elevators/escalators so, be extra alert in those places. I suggest to carry your backpack on your front and not to carry valuable in your pockets. Avoid gathering like street music; ignore people approaching you to keep you occupied. Keep your belongings close to you at all times, especially at the airports, bus stations, and train stations.
Staying Healthy
First of all travel insurance is recommended for Russia. Bring water purifier, disinfectant wipes, hand sanitizer, mosquito repellant if you are traveling remote places, and medication for stomach upsets.
---
Featured Travel Pictures
My Opinion and Last Word
Have you taken Trans-Siberian Train Trip? Any cool tips to share?
I loved taking the train trip from west to east and want to go back again, and I hope my story has motivated you to do the same.
Make sure to leave a comment with your thoughts! I'd love to hear from you to improve my knowledge.
Was this travel guide helpful for you?
If you'd like to help me continue making free guides, here is one way you can help:
Share This Guide – If you have a friend that would benefit from this guide, share it with them. Or post this guide on Facebook, Twitter or Google+
Your Support would definitely help me making more free guides like this. Thank you in advance!
Affiliate Link – This post in Dizzy Traveler contains affiliate links, which means I receive a referral commission if you purchase after clicking at no additional cost to you. These funds go to maintain the site. Thank you for your support.
Here are few affiliates link that may help planning a perfect trip while staying within budget

Traveler, Blogger, and Travel Photographer!