Vilnius is a beautiful city, and the UNESCO listed old town is well known for plenty of historical attractions, got quite a few cool looking bars, excellent views, cute coffee shops, beautiful churches, and cobblestone streets makes it an ideal weekend destination.
How to get to Vilnius, Lithuania
Vilnius is easily accessible by air from cities all over Europe and beyond. I have arrived at Vilnius International Airport, Lithuania from Riga, Latvia by Air Baltic. Landed at 11:00 PM. The airport is tiny but well connected by train and buses with the city center of Vilnius. Since I arrived late at night, so instead of venturing out for transportation grabbed a Taxi (Metered) to my hotel.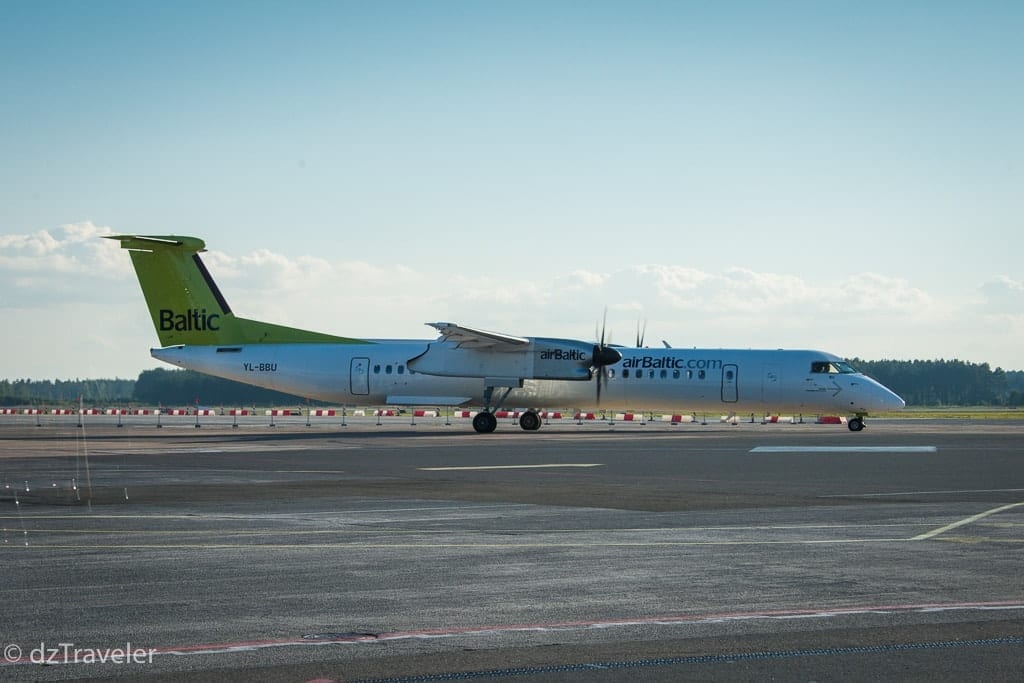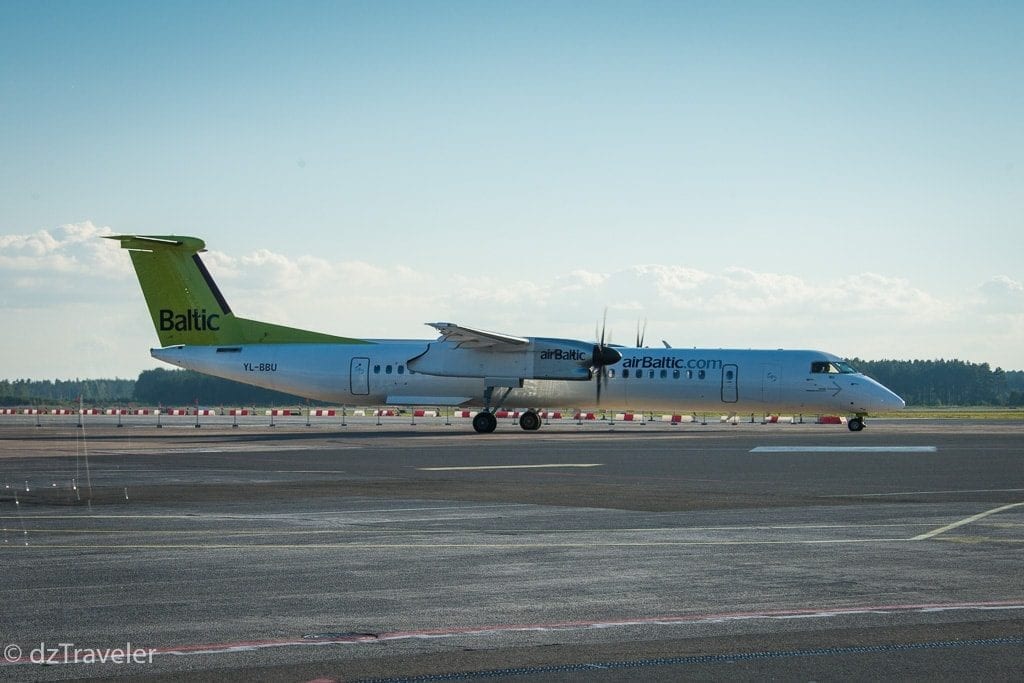 The taxi needs to be paid by local currency and cash, luckily found an ATM in the tiny arriving hall and surprisingly my Bank Card worked so, grab some money just to survive through the night. It was an easy ride to the hotel cost me 55.00 Litas (US$ 1 = 3.06 Litas) and it took me about 12 – 15 mins.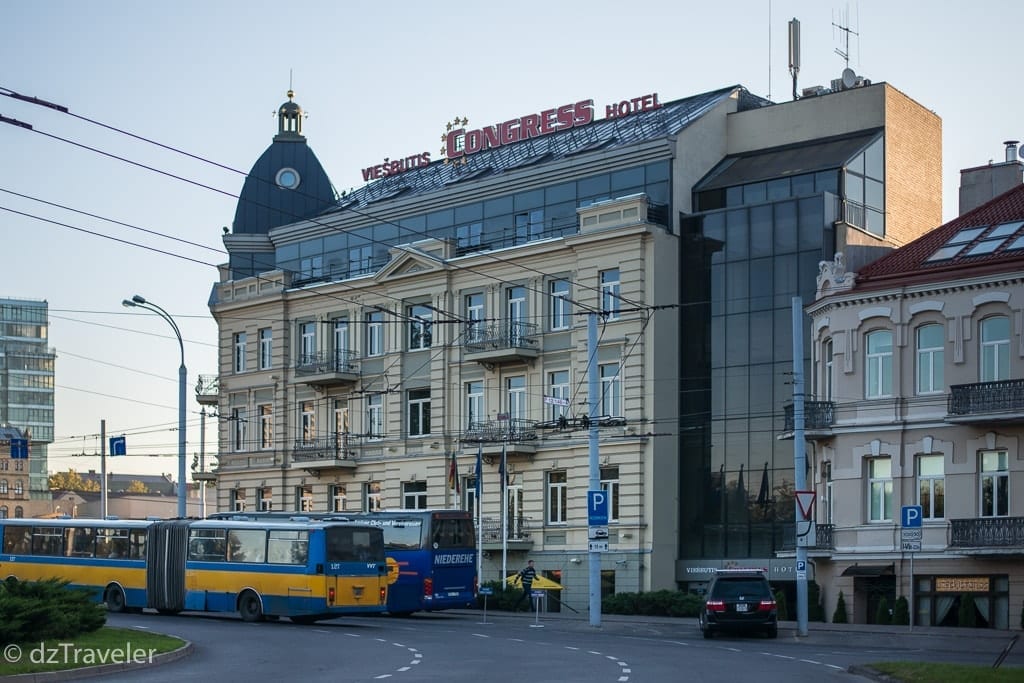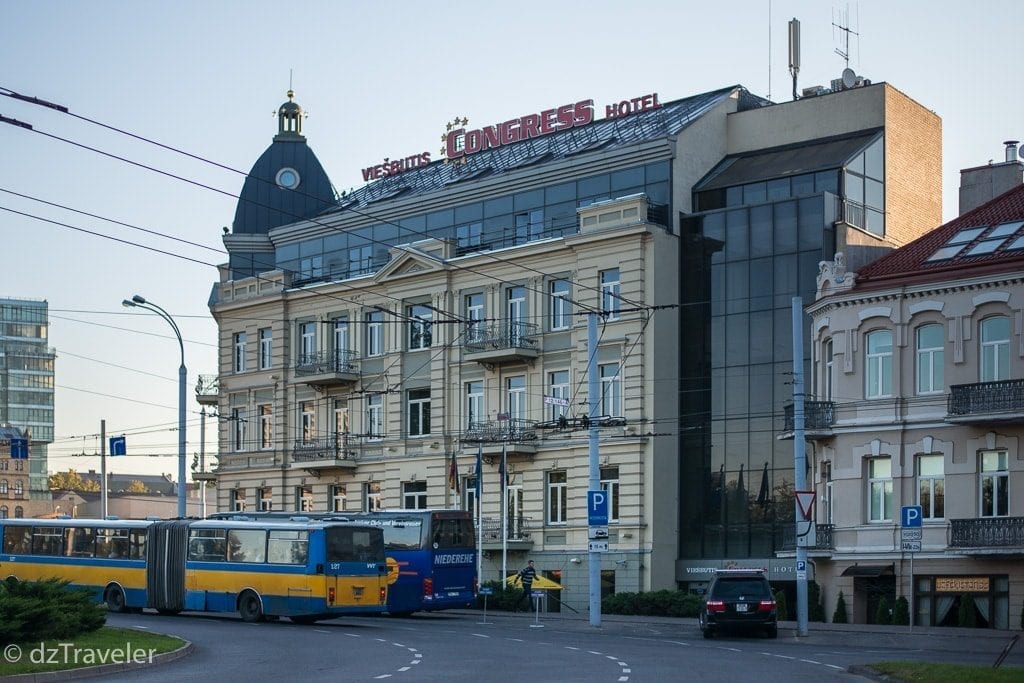 Getting Around In The City
UNESCO World Heritage Site the Old Town is easily walkable. Public transportation is excellent in Vilnius if you know your route. Otherwise, plenty of meter taxi is available all over the city. I find UBER is also a convenient way getting from point A to point B for people like me.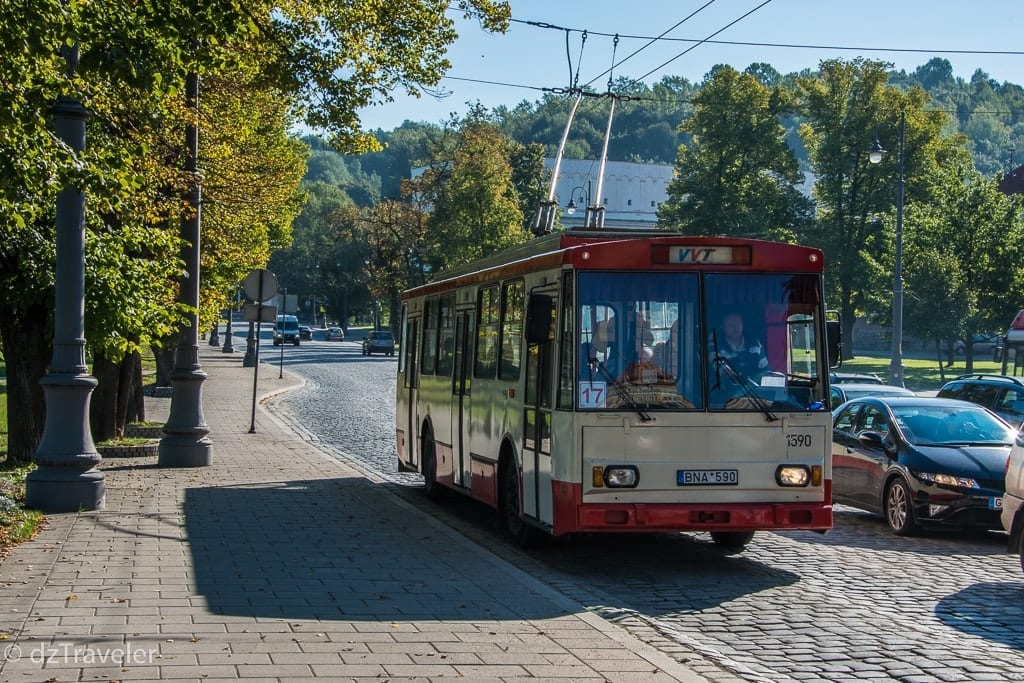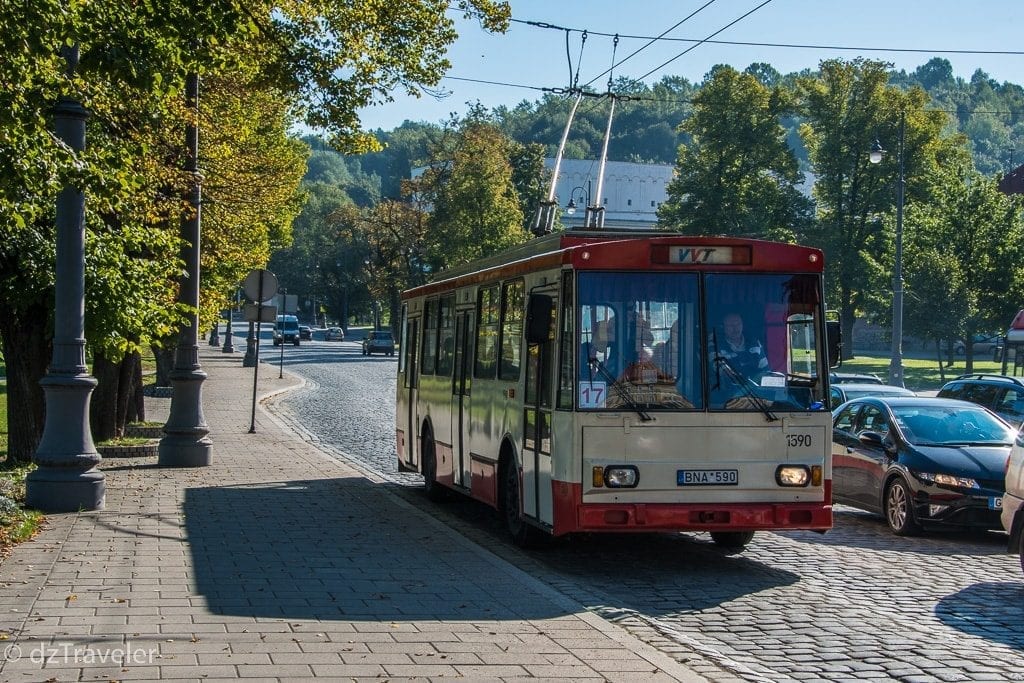 Best Time To Visit
Regardless of when you are visiting Vilnius. the city is clearly fascinating in all seasons. My first-time visit was in mid-September and I found the weather as perfect as it could get with mild temperature.
10 Best Things to do in Vilnius
Here is a list of must-see attractions in Vilnius but definitely the list can grow long depending on your taste and priority.
Stroll Along The River
Vilnius is an easily walkable city. I enjoyed walking through the cobblestone streets and narrow winding alleys particularly strolling by the riverbank. The natural view of the river bank is beautiful.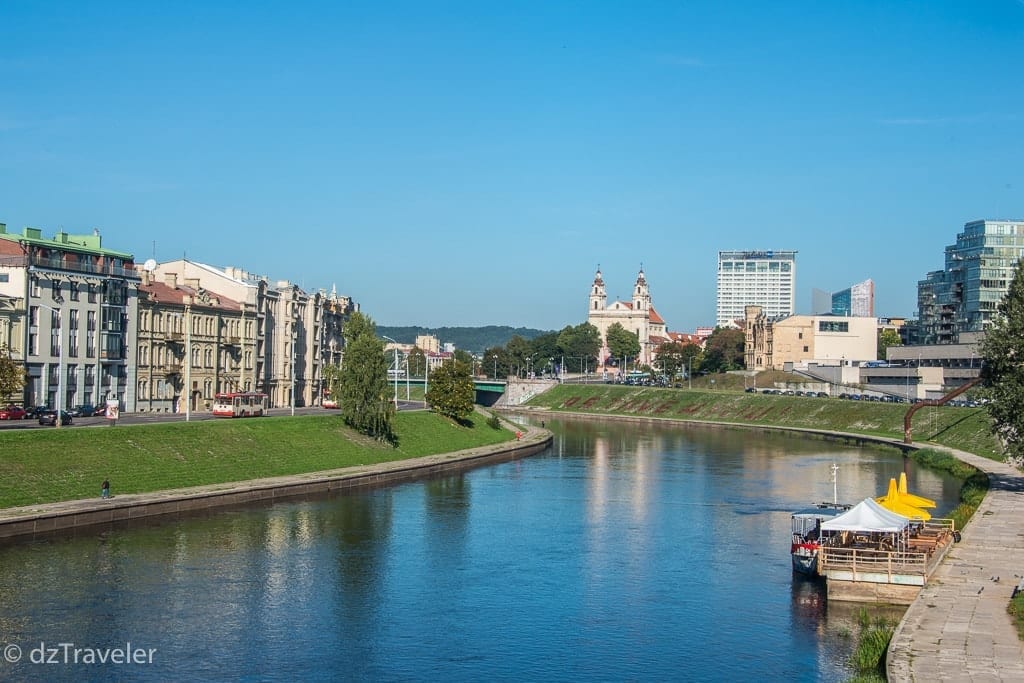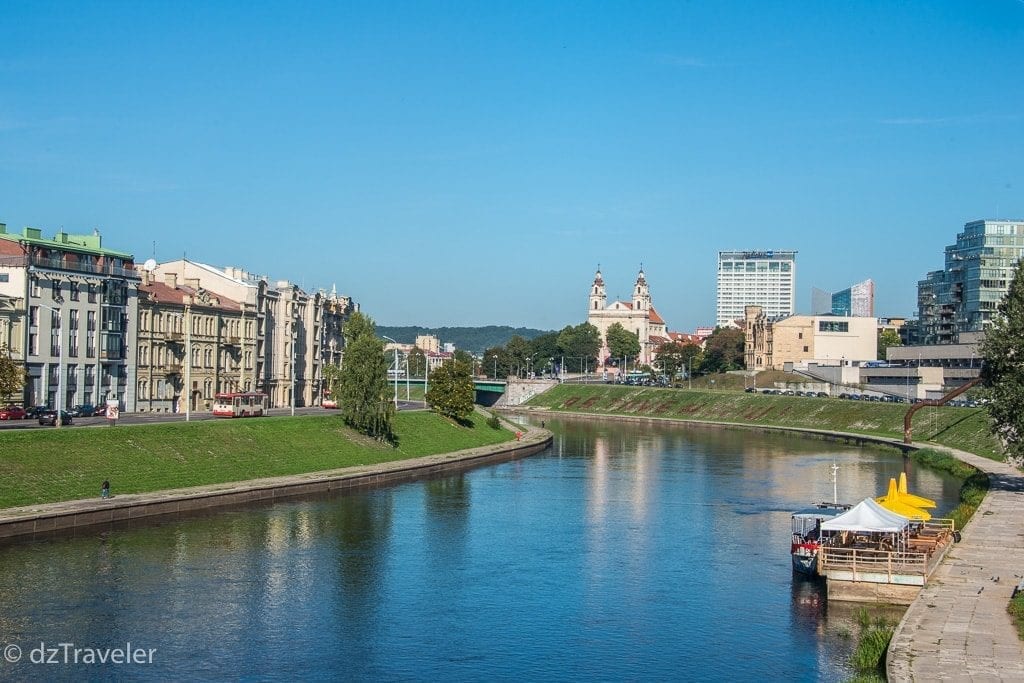 Visit Halle Market in Old Town
If you want to try some the traditional food then you can't afford to miss this gorgeous-looking historic building has small stalls selling all kind of things most interesting are the local food. You will find from smoked meat and fish, fresh fish, vegetables to souvenirs.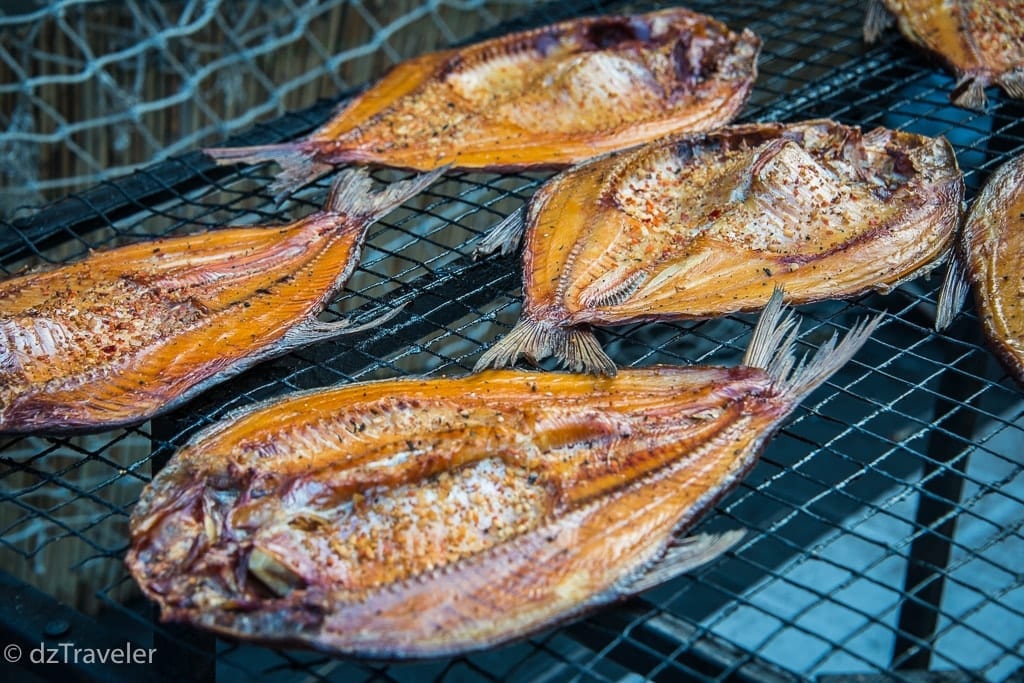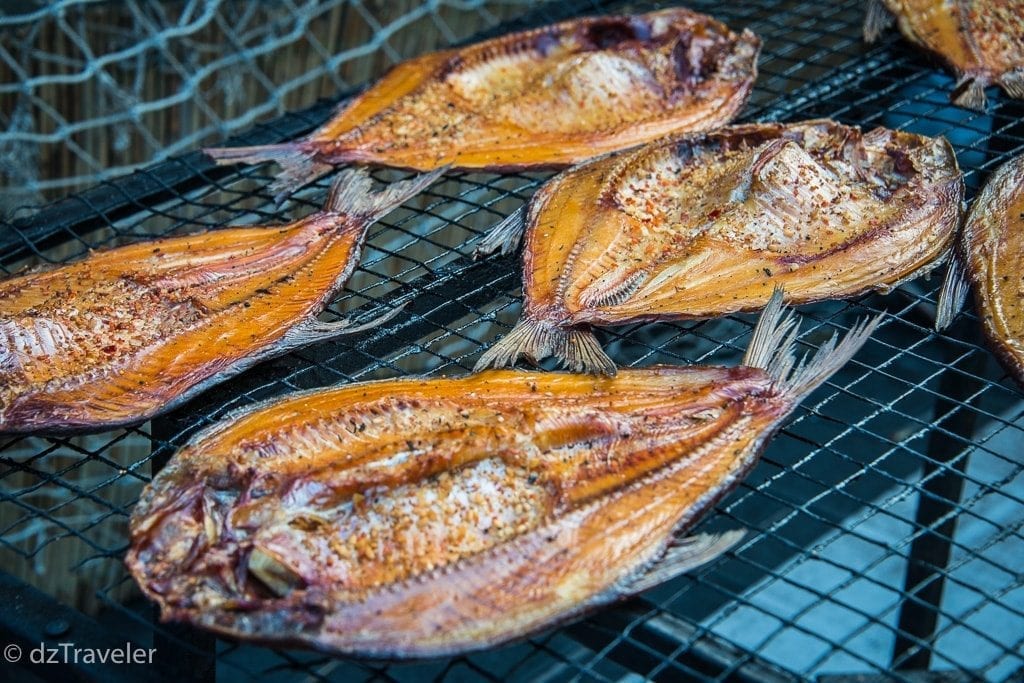 Church Hopping
It is unthinkable, one visiting Vilnius and not stumble into a stunning church, no wonder why the city is often called "the city of churches". After all, there are enough of them to keep you busy at least for a day regardless of if you are a religious person or not. Here are a few I have visited and do recommend.
St. Anne's Church
This extremely beautiful Roman Catholic church in Vilnius is very unique, it appears like no other church I have ever seen. The Gothic, 16th-century church is Located in the Old Town, right on the bank of Neris river. Definitely worth a visit.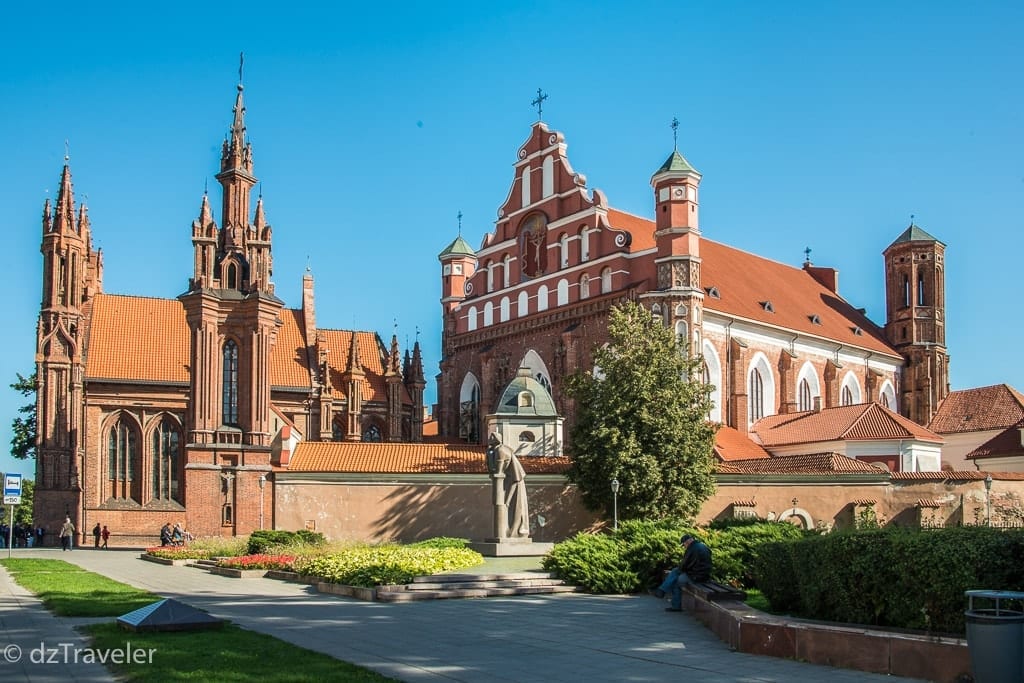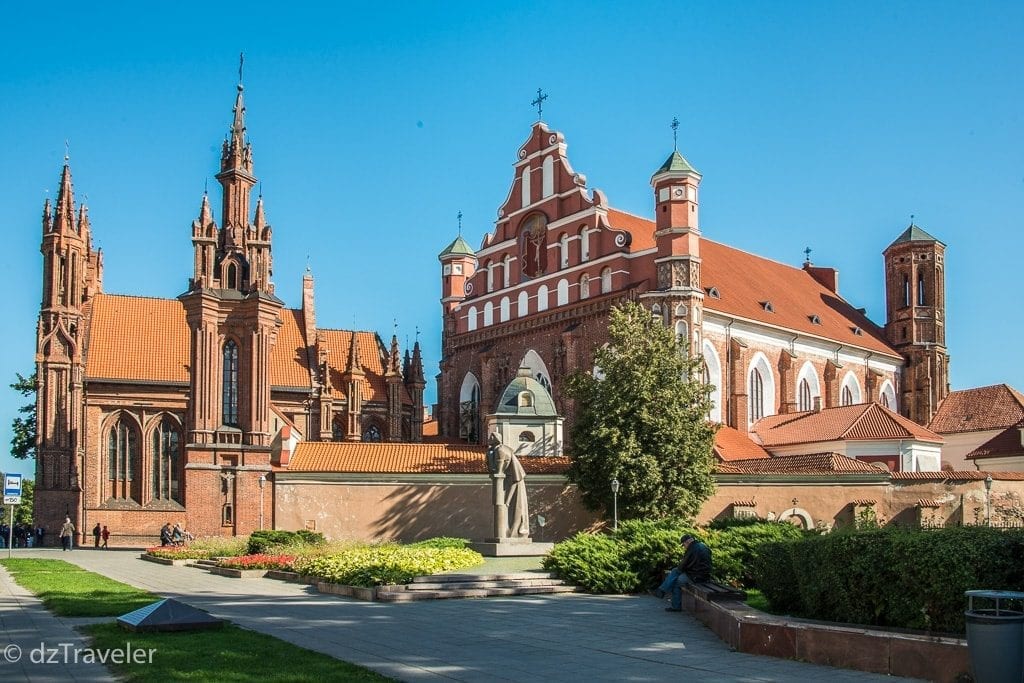 Church of St. Michael
The church was built by the Chancellor of the Grand Duchy of Lithuania Leonas Spiega between 1594 and 1597 for a convent of Bernardine nuns, and also serve as a Sspieha family mausoleum. The Church Heritage Museum is established in this church. Located right across St. Anne's Church.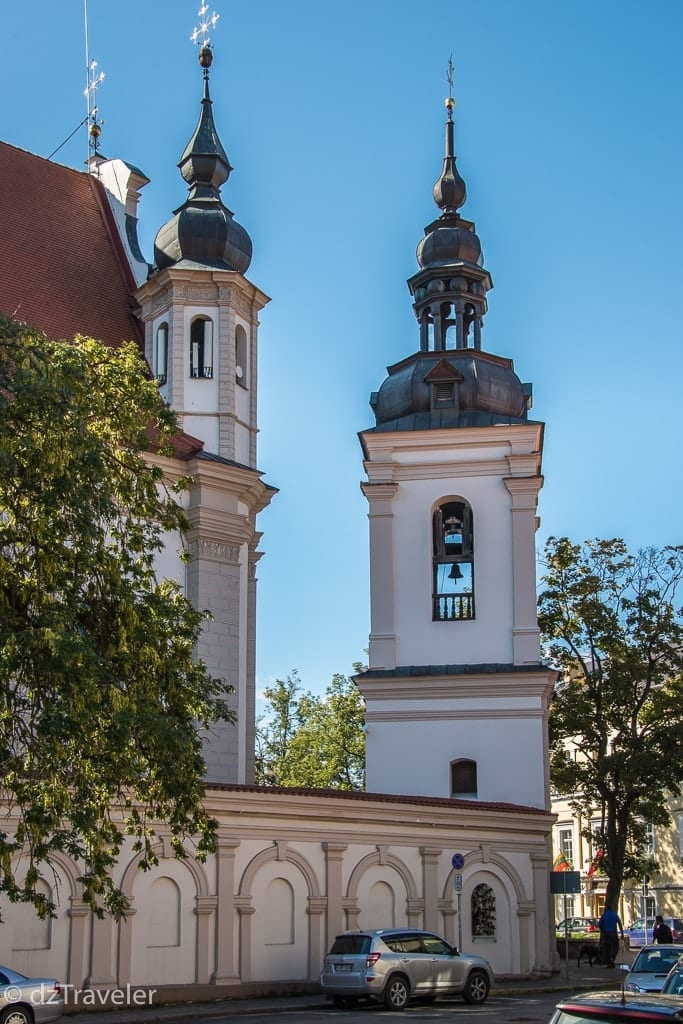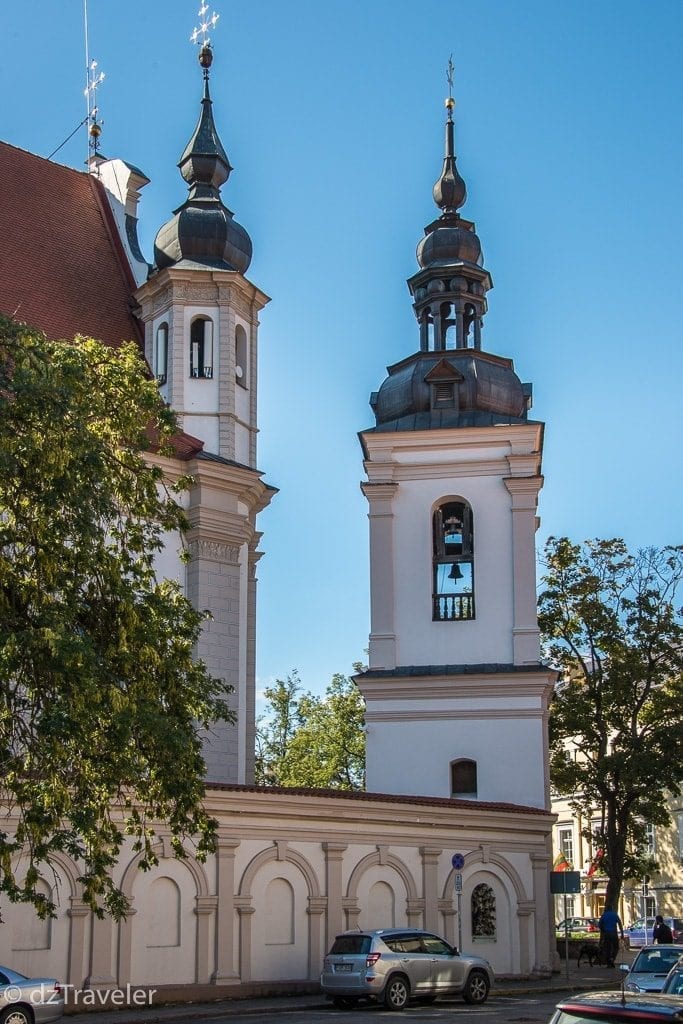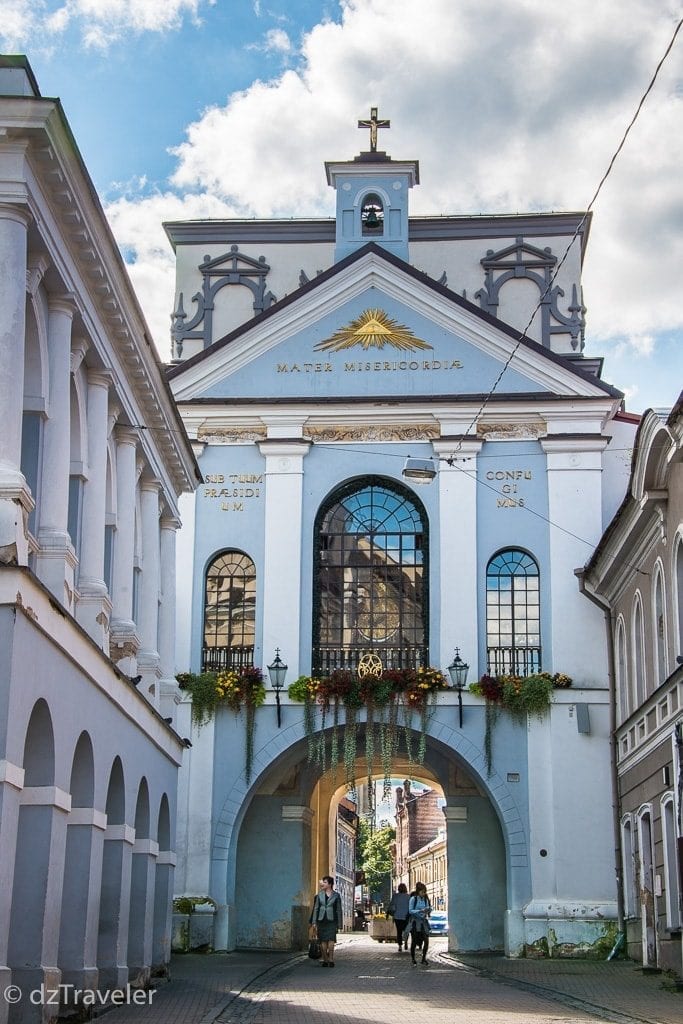 Gates of Dawn
Gate of Dawn is a well known religious place worldwide and one of the most visited shrines in Vilnius. This is the only surviving gate of the first original five gates in the city wall that was built between 1503 and 1522. I would highly recommend visiting this place even you're not a religious person.
Vilnius Cathedral and Square
The Cathedral Basilica of St Stanislaus and St Ladislaus of Vilnius is the main Roman Catholic Cathedral of Lithuania. It is situated in Vilnius Old Town, just off of Cathedral Square.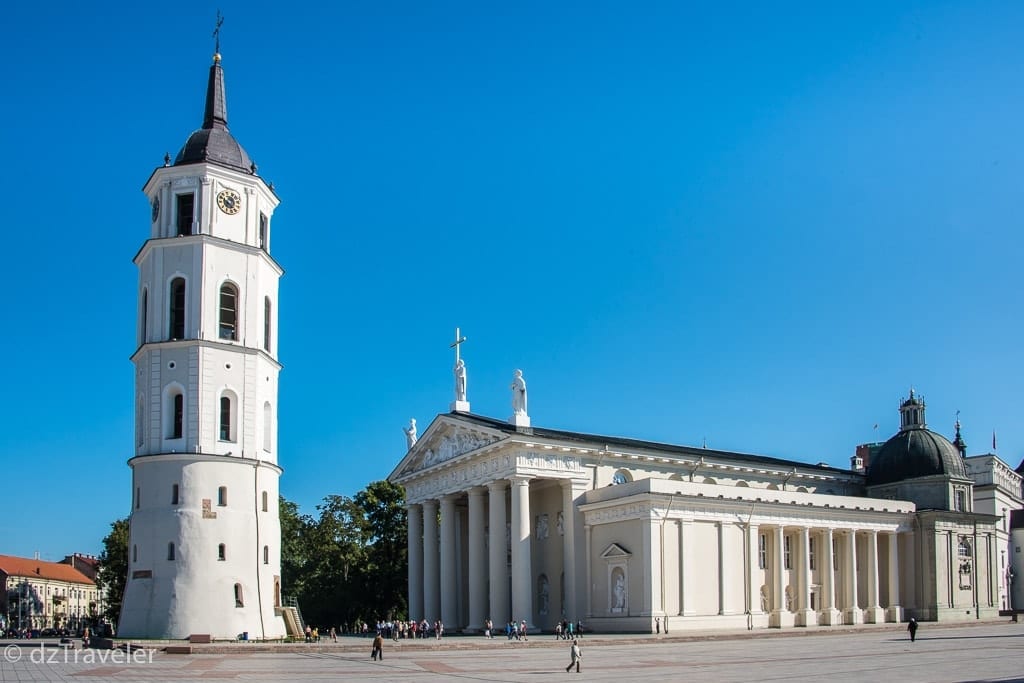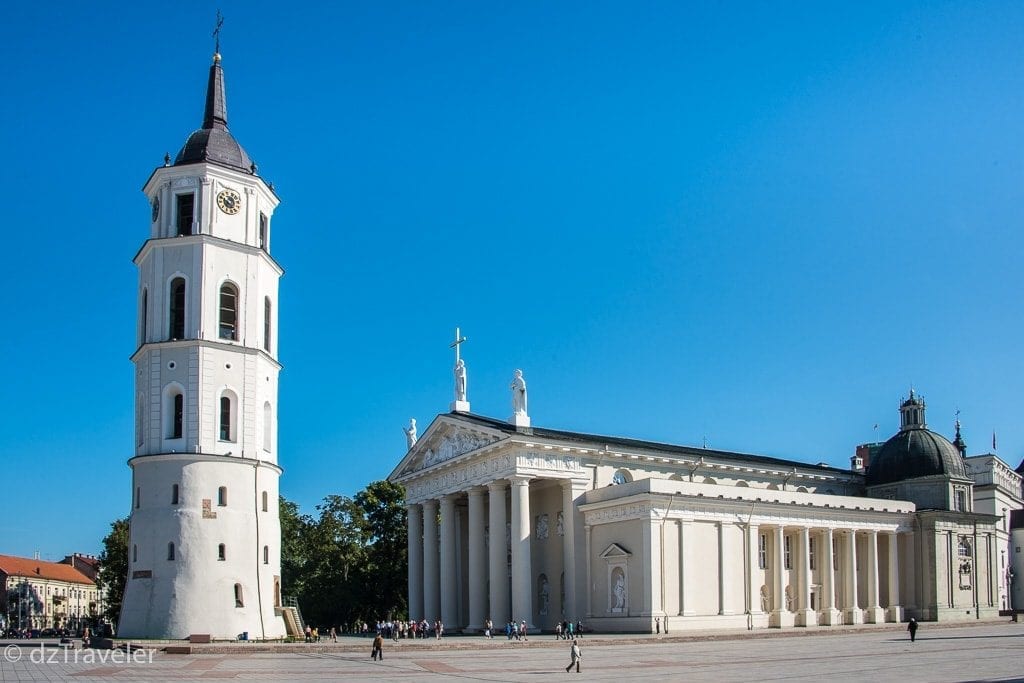 Orthodox Church of St. Nicholas, Vilnius
St. Nicholas Church is one of the oldest Eastern Orthodox churches in Vilnius, Lithuania. The first wooden Orthodox chapel founded on the place of today's St. Nicholas church was built around 1340.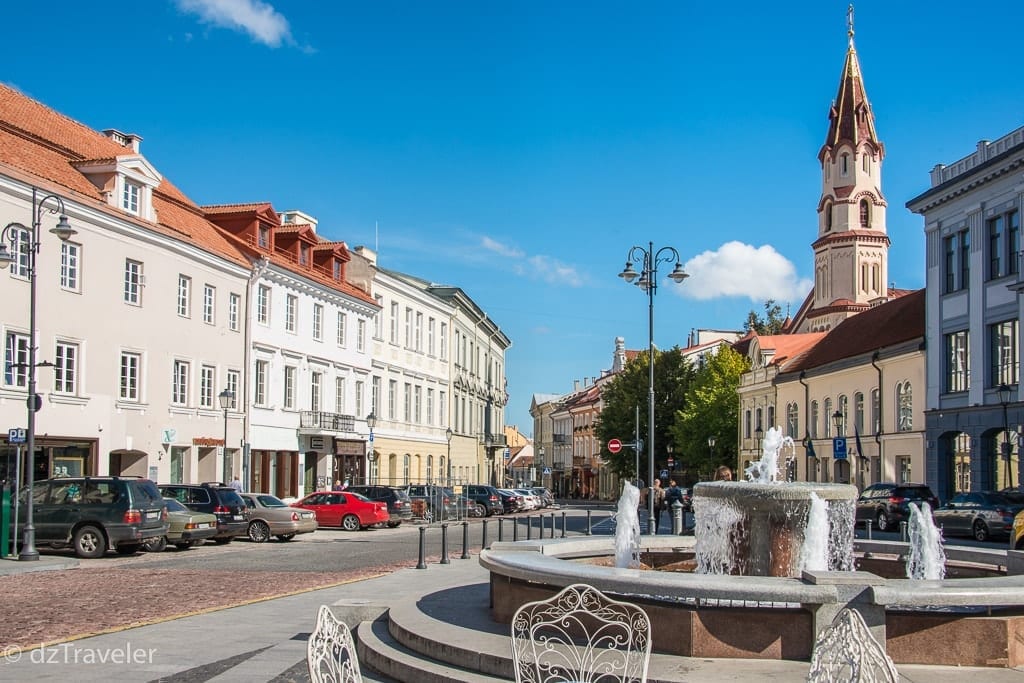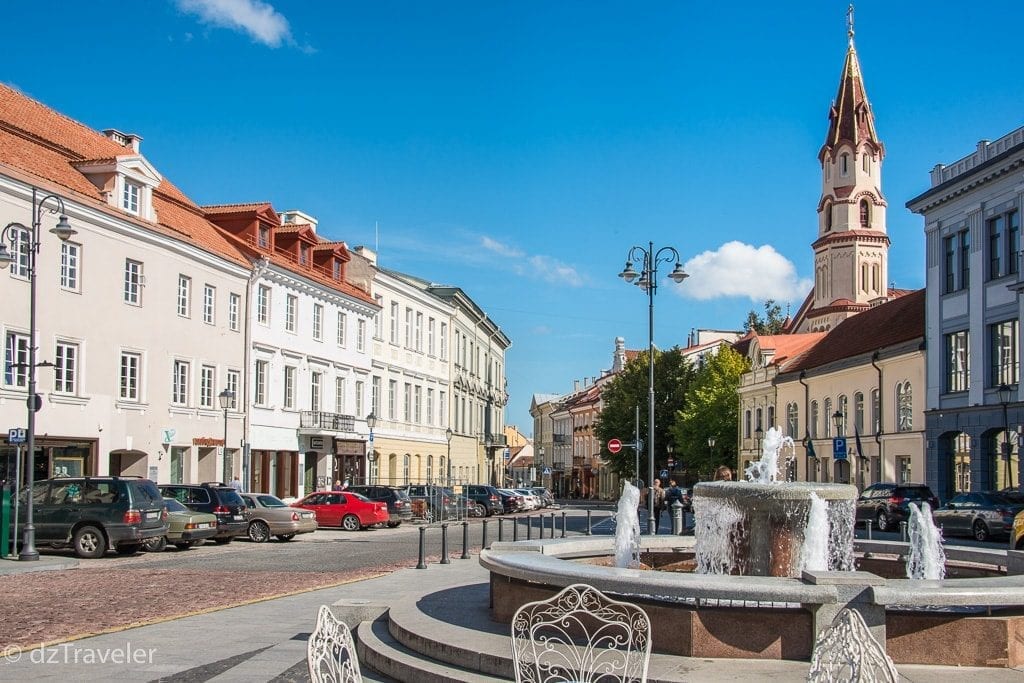 All Saints Church
All Saints Church is a Baroque-style church in Vilnius, Lithuania. This beautiful church was built between 1620 and 1630 and was adopted for Carmelites' needs. In the second half of the 17th century, the church was linked with a monastery and formed a single complex.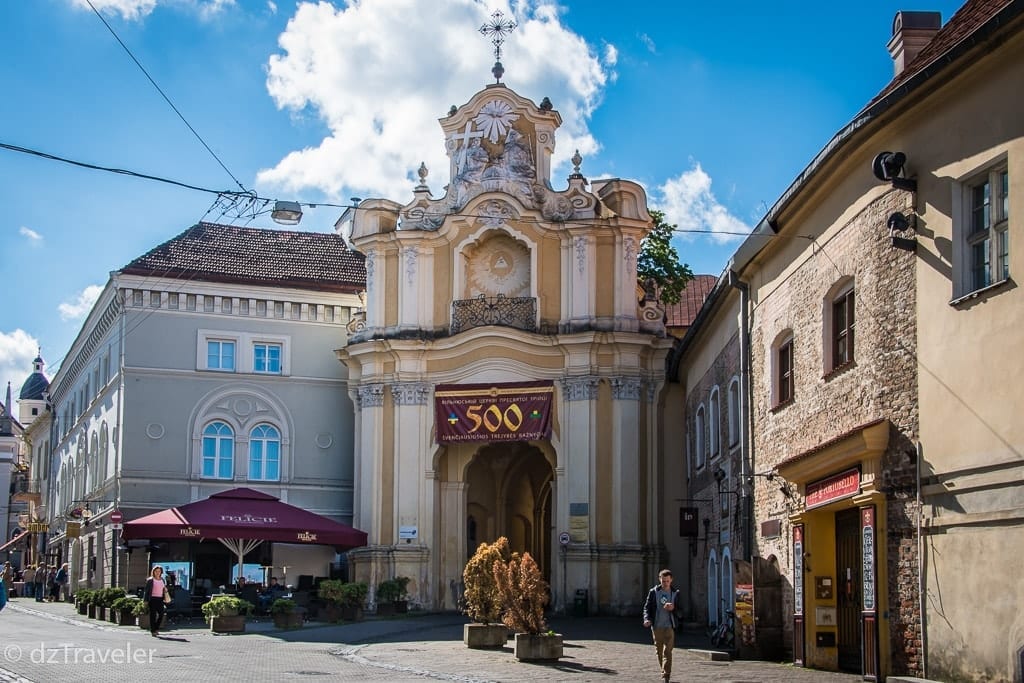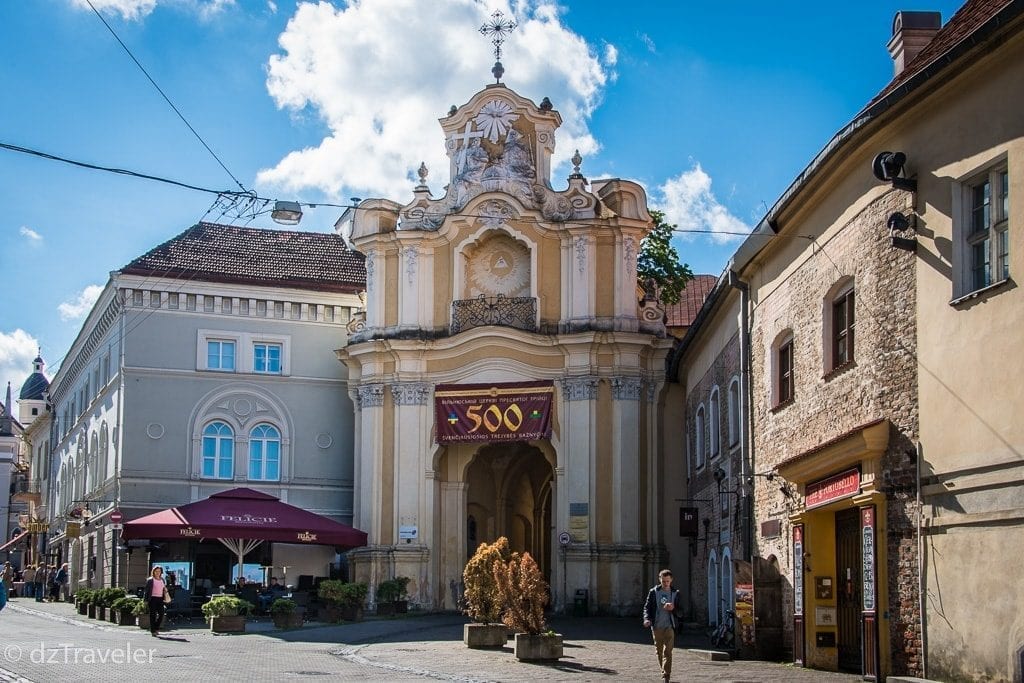 Gediminas Avenue Vilnius
The symbolic street of Vilnius, with elegant architecture starting from the end of the 19th century. Most of the lavish stores and government organizations are located here.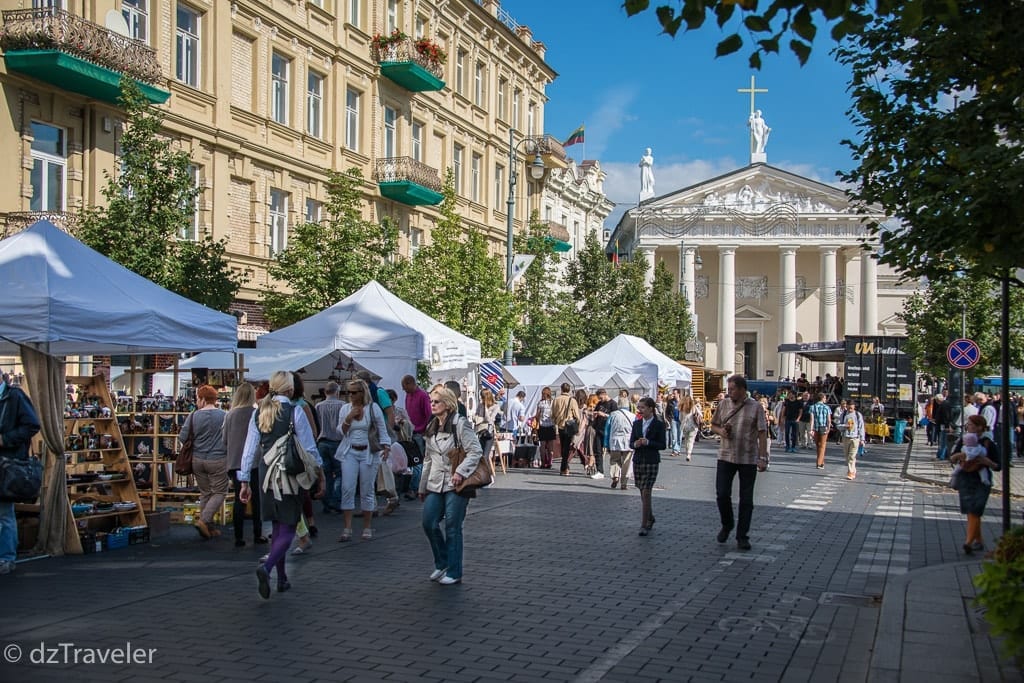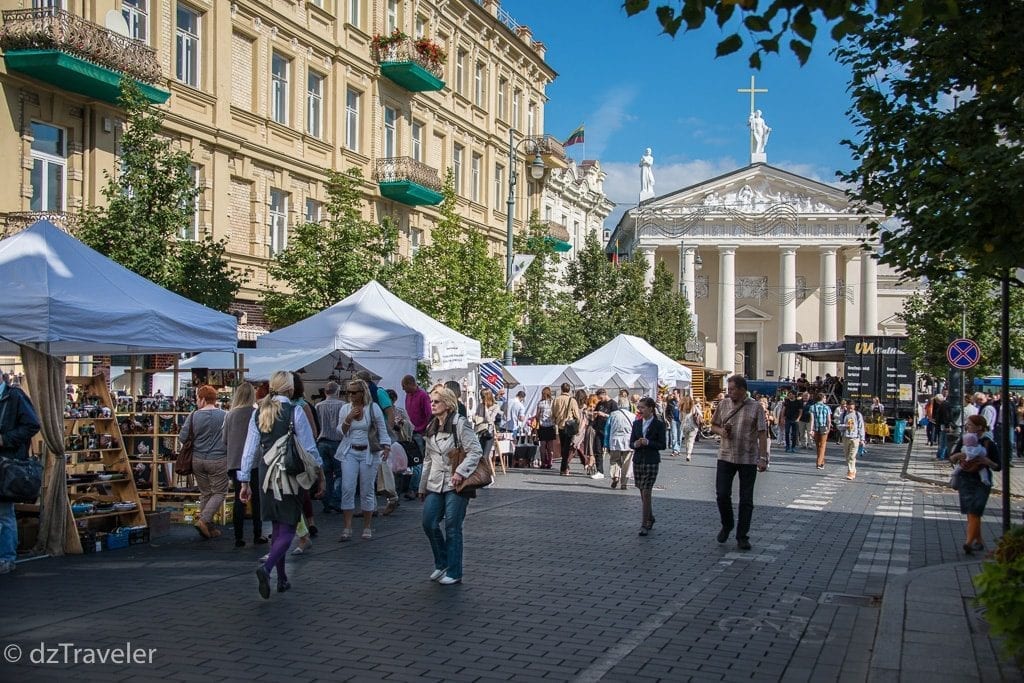 Throughout the history, this street went through a lot of changes including name changes starting from Staint George Avenue, Mickiewicz Street, Adolf Hitler Street, Stalin Ave, Lenin Avenue and finally to Gediminas Ave.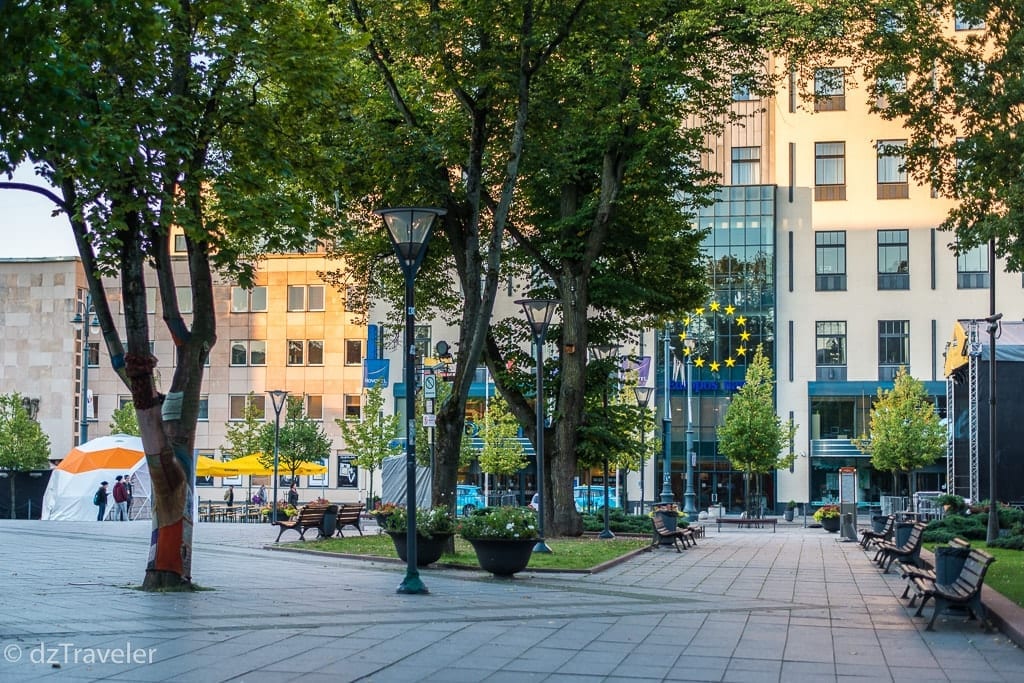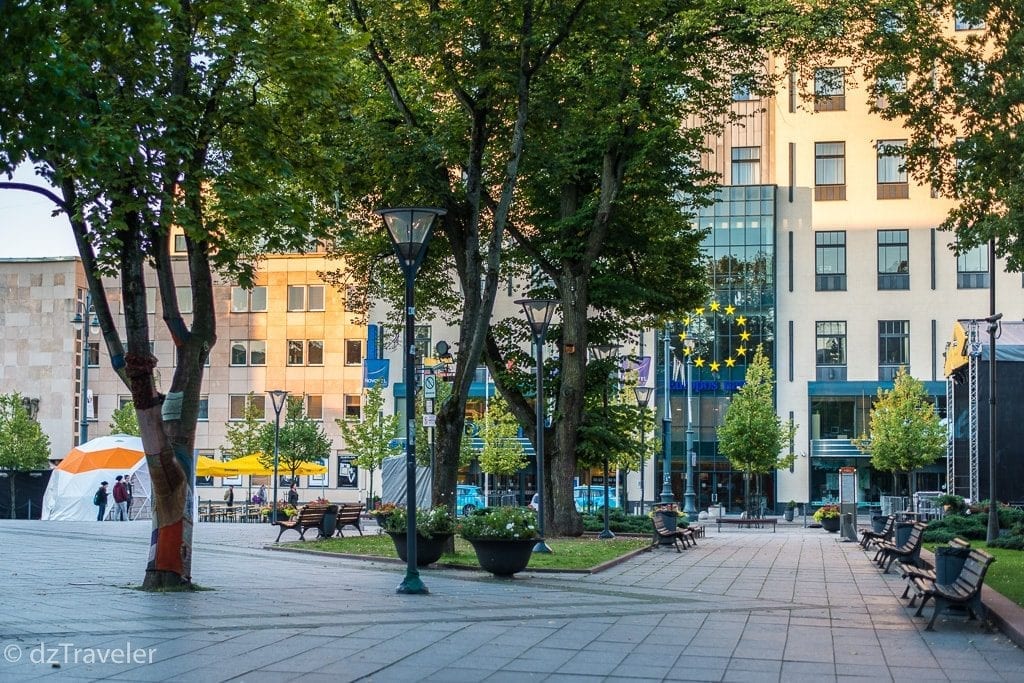 Visit The Republic of Uzupis
Definitely, you got to visit this self -proclaimed "Republic of Uzupis," and discover the unexpected. The maze of alleys and narrow streets alongside roadside cafes, restaurants and boutiques will definitely bring a few good memories back home.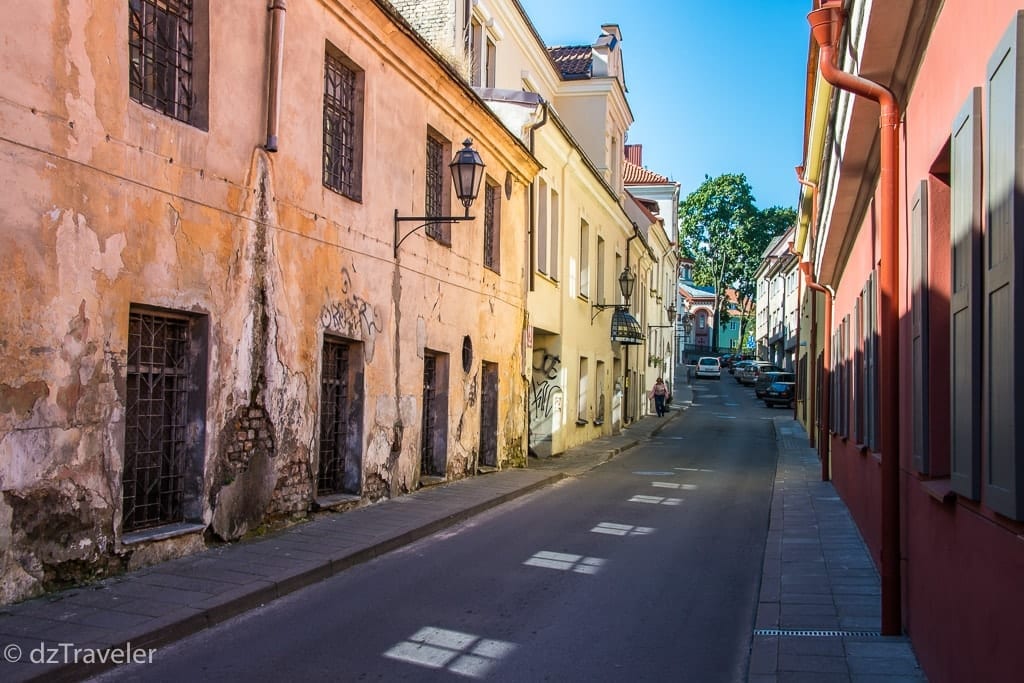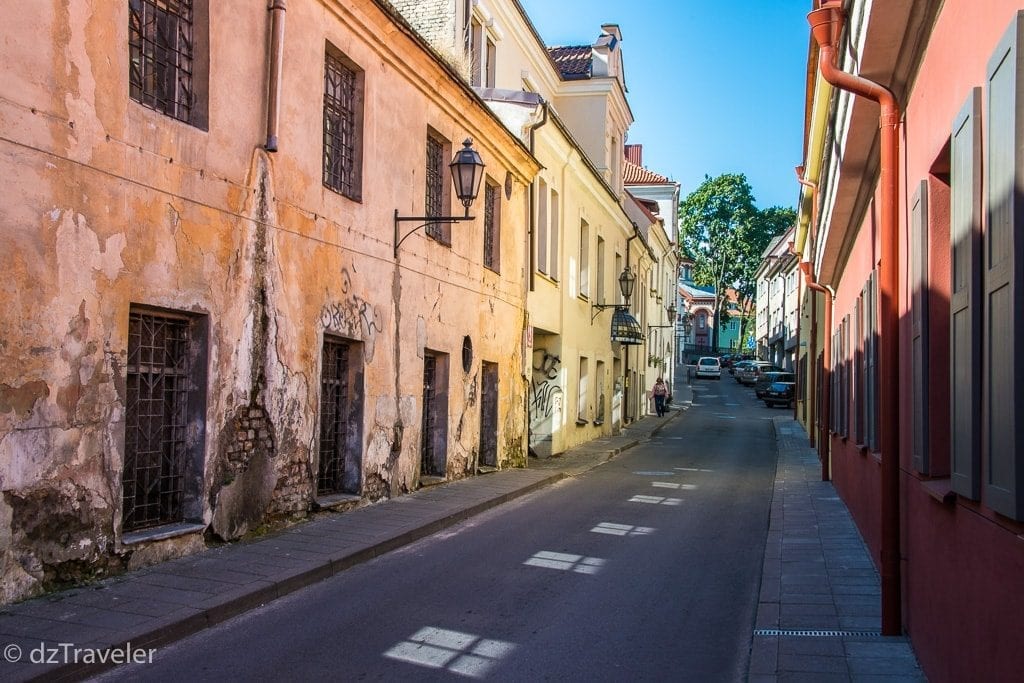 Wander around the Old Town
Old Town is beautiful and easily walkable, so this is one of the best things I recommend to do while visiting Vilnius. The network of narrow streets will lead you to surprises, such as historic churches, beautiful neighborhood, squares and more.