Olkhon island is the holy center of the Shamans, one of the biggest islands in Lake Baikal, Siberia, mostly inhabited by indigenous Buryat communities. This Siberian island is full of untouched nature, picturesque landscapes, sandy bays, steep capes with unique shapes that make Olkhon a place to treasure. It was so isolated and remote that it became the last stronghold of the North Asian Shamans in Russia. Eventually, it became a sanctuary for the Mongolian shamans hiding from prosecution in the time of Genghis Khan.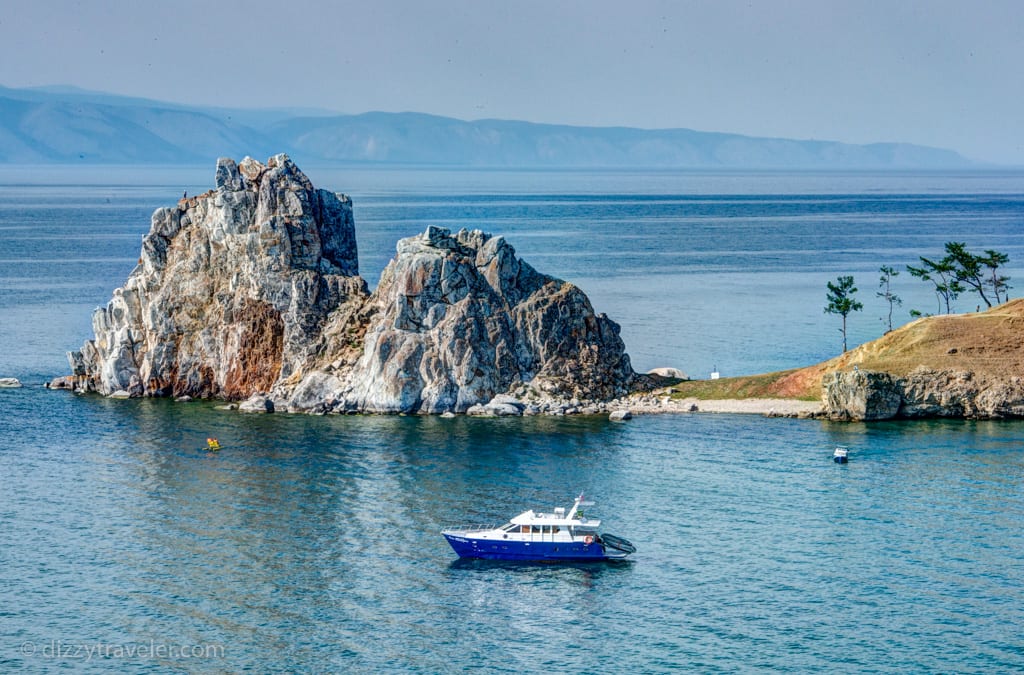 In recent days Olkhon is transforming to a paradise for people who just like to get away from civilization to feel the nature, to enjoy right next to Baikal lake, and do their own things away from home. It is possible to rent mountain bikes, motorbikes, ATVs, kayaks, or even off-road cars from the locals in Khuzhir. Also, it's a perfect place for trekking and making trips to the remote parts of the island that are not so populated.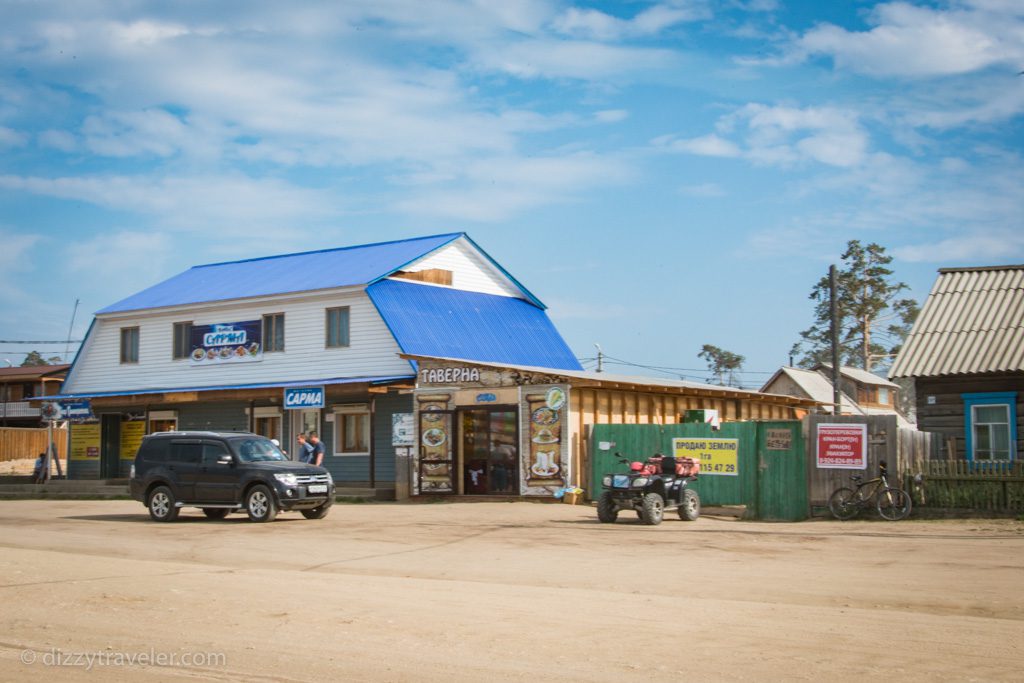 There are several settlements and 5 villages in Olkhon island, the main settlement is Khuzhir, located in the middle of the island, so if you want to stay with some comfort you can find accommodation there.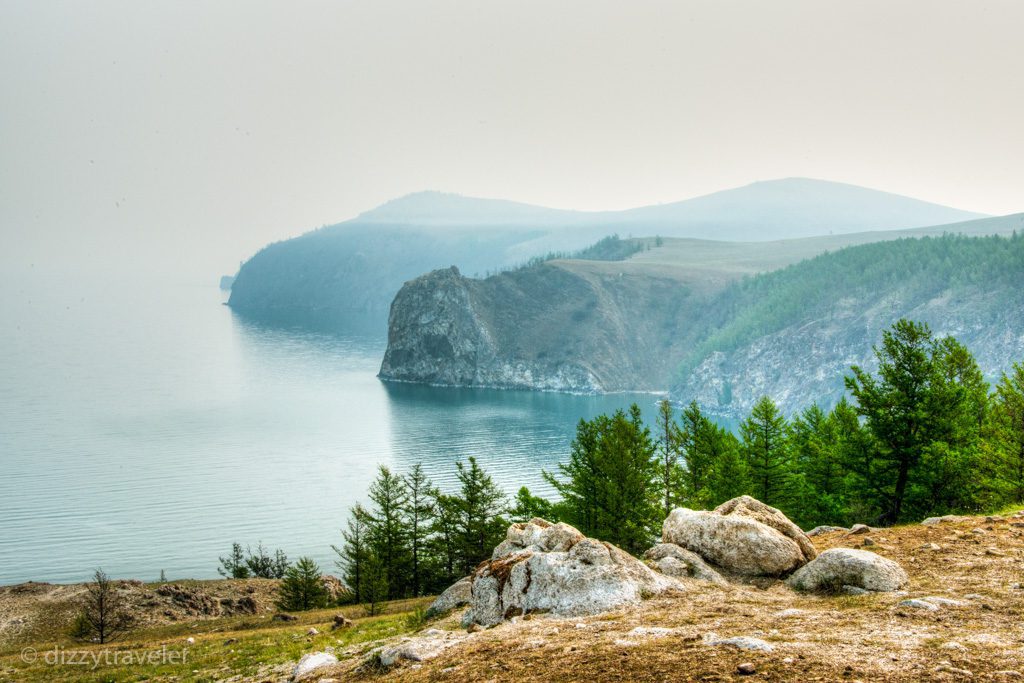 ---
Helpful Information
---
Olkhon Island Top Things To Do
Early in the morning, we started our Island adventure tour from Khuzhir to the most northern point of Olkhon by UAZ, Russian military jeep. Here is a list of places we visited.
Khuzhir Village is Where Most People Stay
Khuzhir is the main village on the island; it is about 25 km north from the ferry terminal. There are about 1500 inhabitants, and it is a laid-back, relaxing place. Most of the shops, restaurants, and cafes are located in the center of the village. No matter where you are staying, the village settlement is quite small, and it is easily walkable from one end to the other.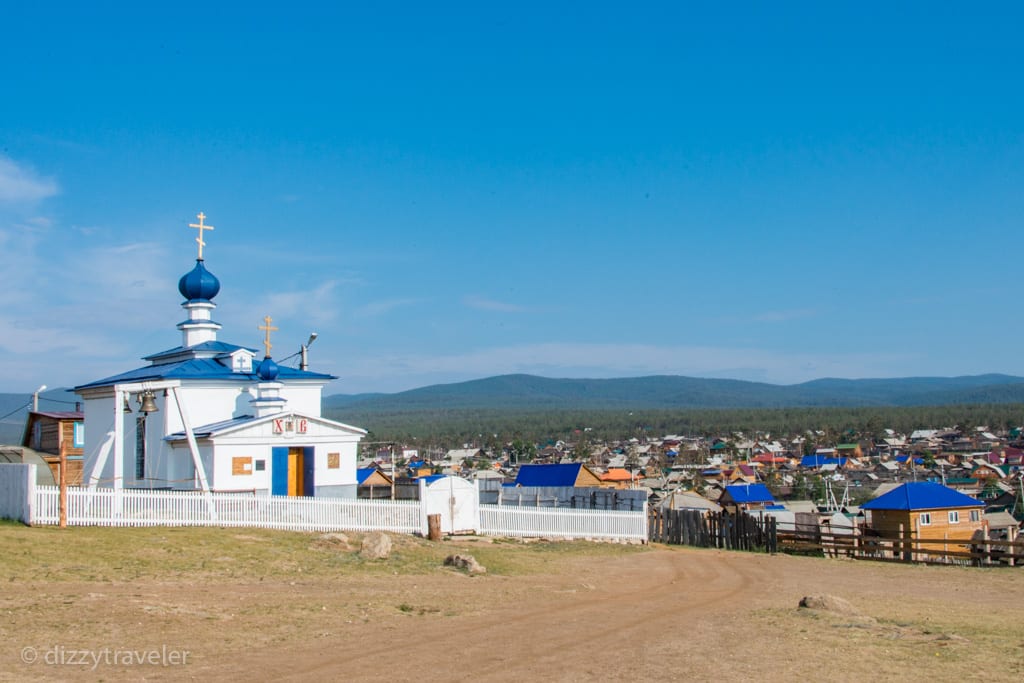 Visit Shamanka Rock in Khuzhir
Shamanka Rock is located in Khuzhir village in the central part of the island. One of the most energetic places where local Shamans still carry out their rituals. If you are lucky, you will be able to see ceremony by the locals at the 13 polls, which are covered with colorful stripes, symbolizing the most powerful family of Eagles, who lived on the island a long time ago.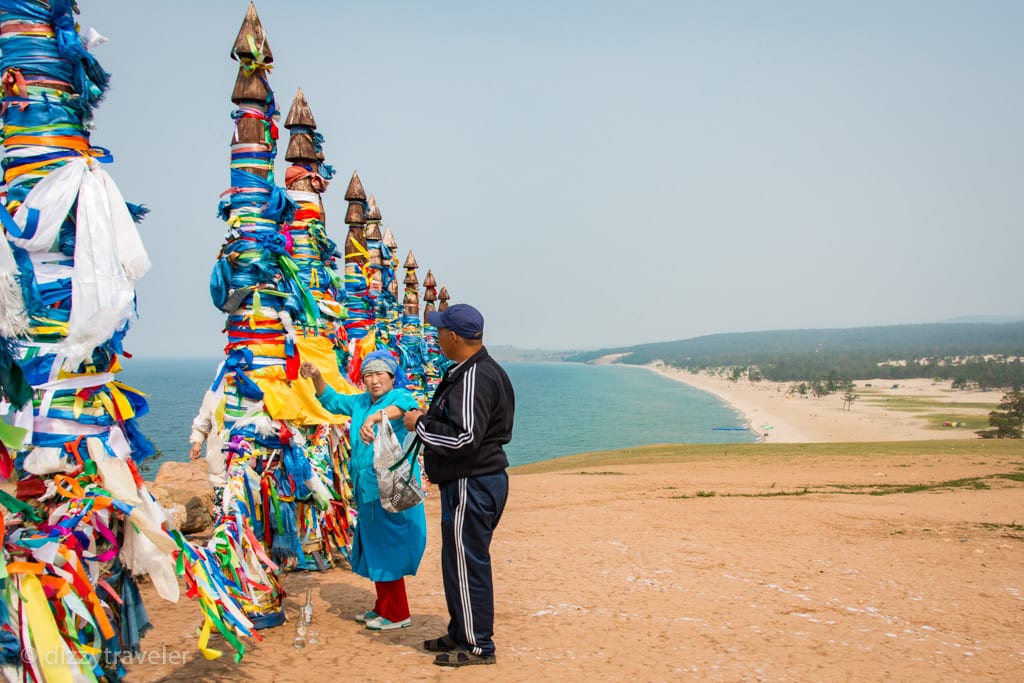 Watch Sunset at Shaman Cape
Shaman Cape is a sacred place, only a few minutes of walking distance from the Khuzhir settlement. It is one of the most visited and photographed spots on the island and the best spot to watch the stunning sunrise and sunset. Shamans believe that it as spiritual powers and has many magical histories around it.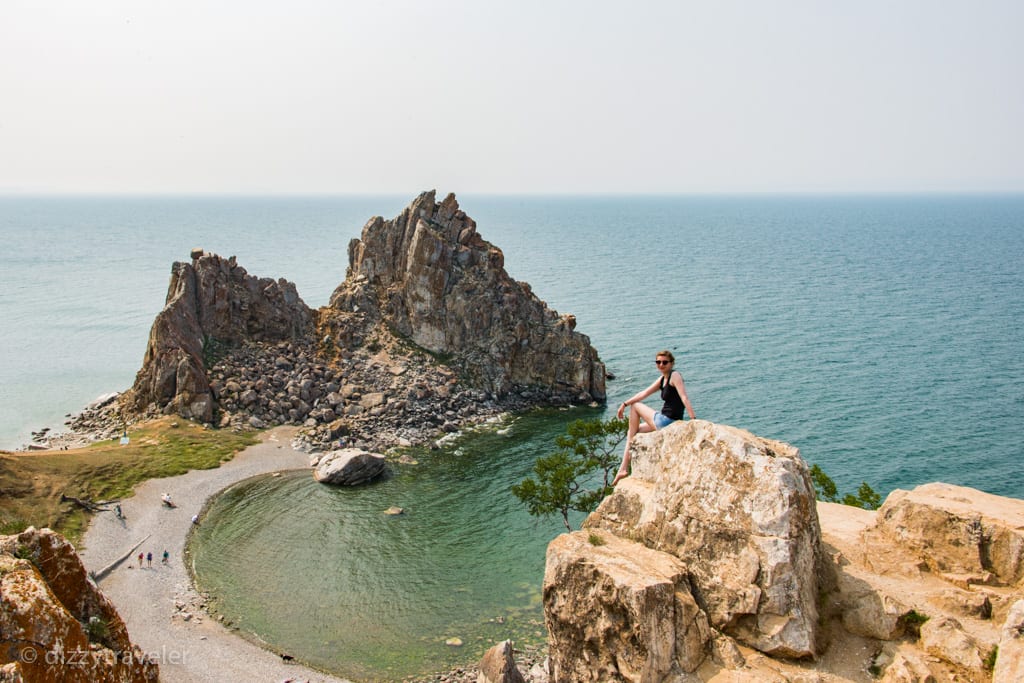 Driving from one village to the other in Olkhon Island
There were no designated roads so we just followed the trail to get to our destinations. If you follow the wrong one then you may end up somewhere other than your planned destination so a local guide comes very handy to avoid getting lost.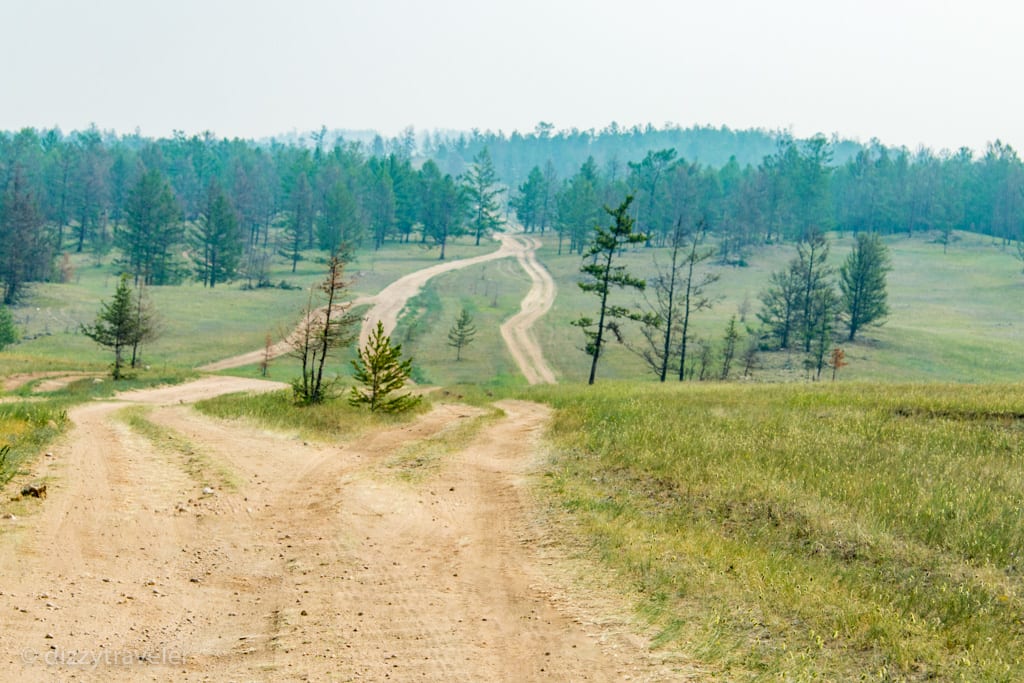 Beaches and The Yurt-Camps
From Khuzhir, we drove about 4 km on the sandy road through the pine forest to get to this beautiful beach. Even our 4 wheeler was having trouble going through the unpaved road. The white sandy beach is gorgeous, and it's very popular among locals. I saw people camping inside the pine forest.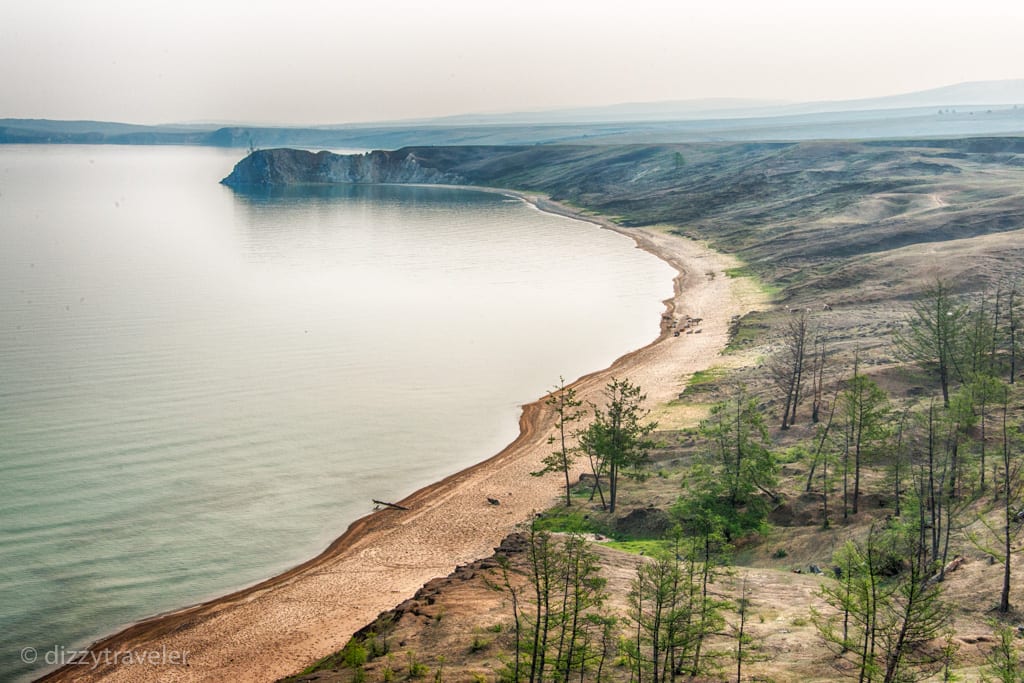 Kharantsy Cape and Village
It is about 3 km from the beach, only approximately 100+ people live there. You will find quite a few hostels there targeting summer crowds, and recreation campgrounds for youngsters. Stop by at any of the villagers' homes if you are interested in buying fresh vegetables, milk, and eggs villagers from them.
There is a grass airstrip near the village that serves private flights. Close to the village near the Cape Kharantsy, they made some archaeological discoveries. We made a quick stop to check it out.
Peschanaya Village (Peschanka Village)
Another unique place is Peschanaya village, which is pretty far from Khuzhir, less than an hour's drive from Khuzhir. Nothing much to see but a beautiful sandy beach and an abandoned Soviet-era fish factory next to it where prisoners used to work.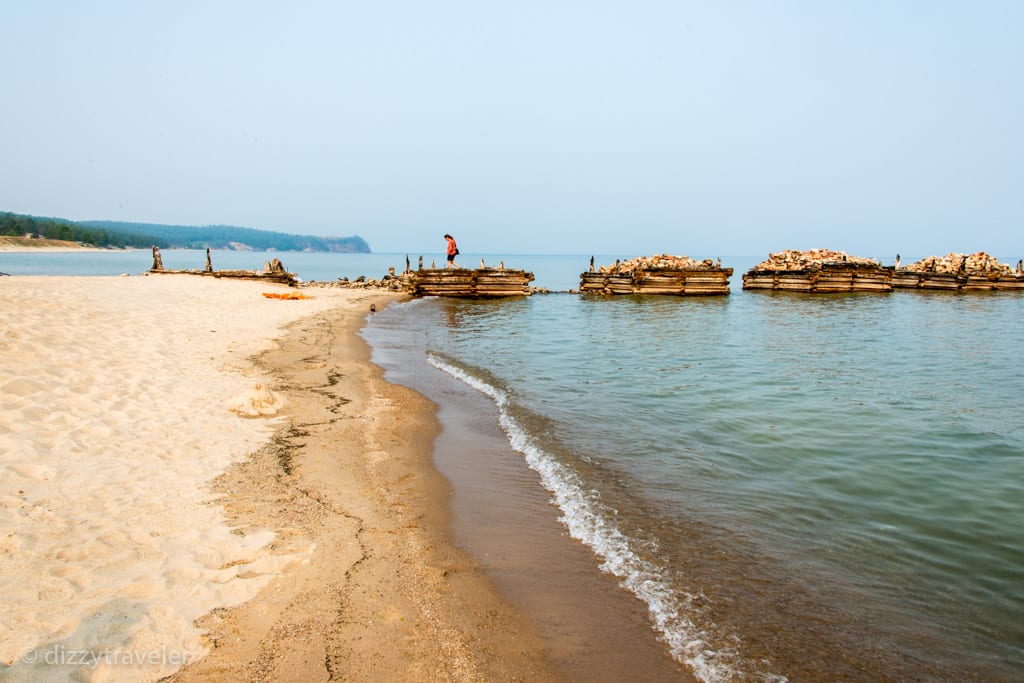 Cape Sagan-Khushun
Cape Sagan-Khushan is located on the western coast of Olkhon island, is about 5 km southwest of Cape Khoboy, the northernmost point of the island. Actually, the beautiful marble rock dropped steeply into Baikal is best viewed from the lake. Especially gorgeous in winter, when the lake is frozen, and rocks are covered with ice, and they sparkle with the sunshine. This is one of the most beautiful spots of the Northern Baikal, sitting on the wooden bench in a solitary spot, relaxing and appreciating the breathtaking view is priceless.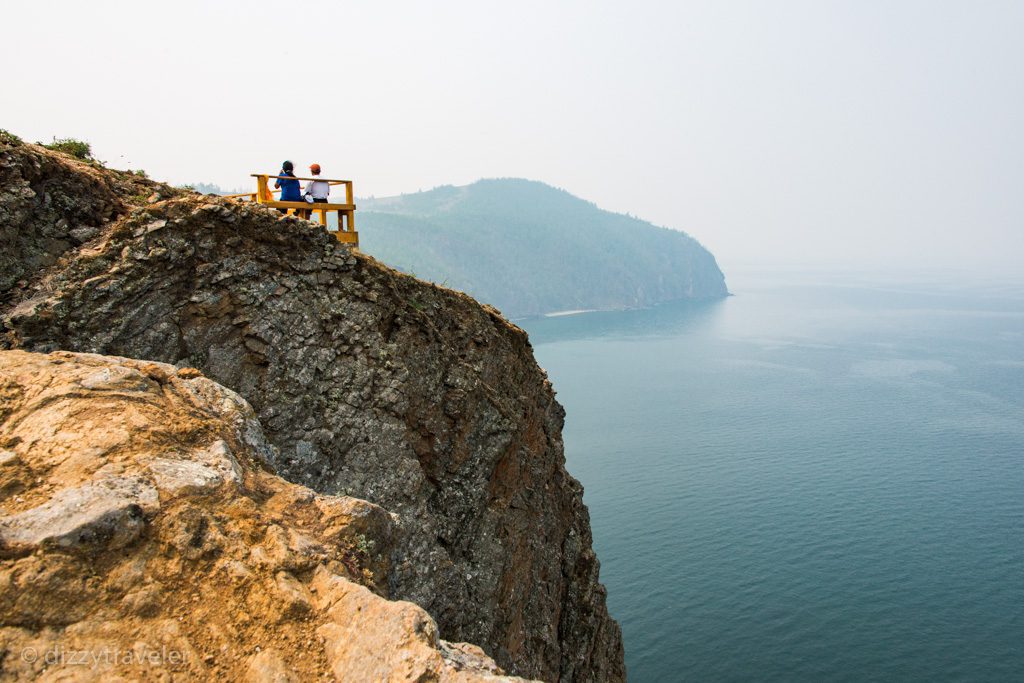 The Rock of Three Brothers
Three Brothers (Tri Brata) rock is part of Cape Sagan-Khushan, which is a must-see for every tour around the island. The scene overlooking Lake Baikal is amazingly beautiful from here.
The old Buryatian legend explains their appearance. In the old times, there lived three brothers. Their father was a very powerful entity, and he turned his sons into eagles. They were enjoying the freedom of a flight where they want and thanked their father for that. However, he told his sons that by no means should they eat dead meat. The sons promised not to do that, but once, when they were flying above the island, they were very hungry and found a dead animal. Despite their vow, they ate this dead animal. When their father learned about it, he was furious, and to punish his sons, and he turned them into three rocks.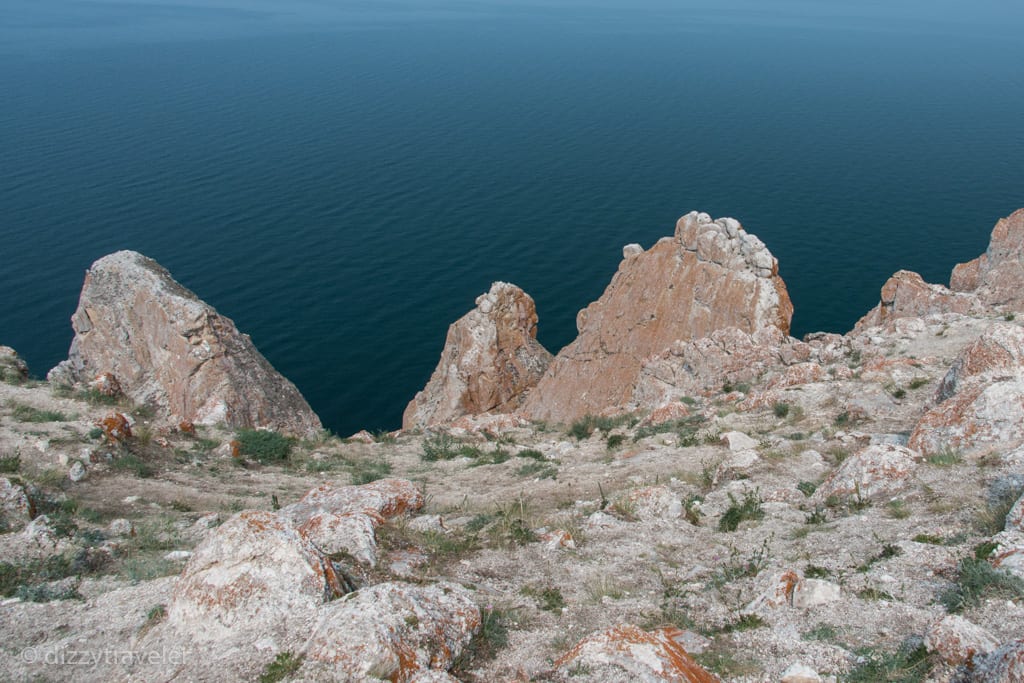 "I would choose this place as a grave for Ghengis-Khan. And I would bring here people with different sins to show them what they are fighting against; I wish poor souls found here relief, ill people – health, and people with big egos – humility".

— Russia writer, Valentin Rasputin
Knobby Cape – the northeast point of the island
This is the most northern point of Olkhon Island. The road terminates 1 km before, and visitors should walk to get there. The cape is a very beautiful spot, people can see the lake all around, red cliffs, seagulls, and sometimes, if you are lucky, even Baikal seals. The big rock stands out, and you can walk around it, go down a steep path, great exciting feeling for an excellent location.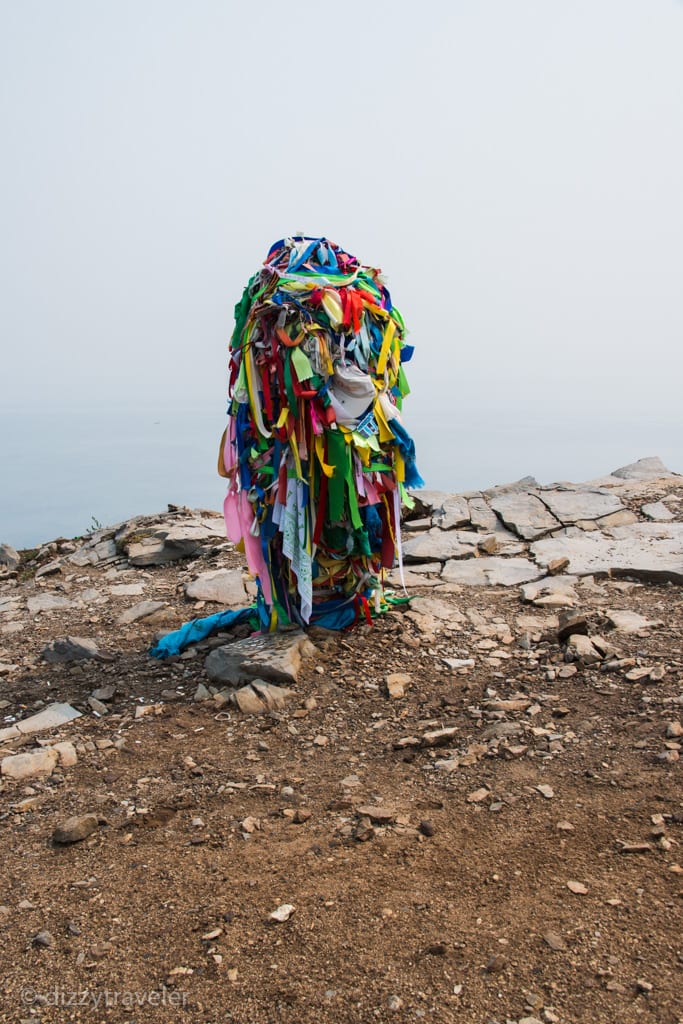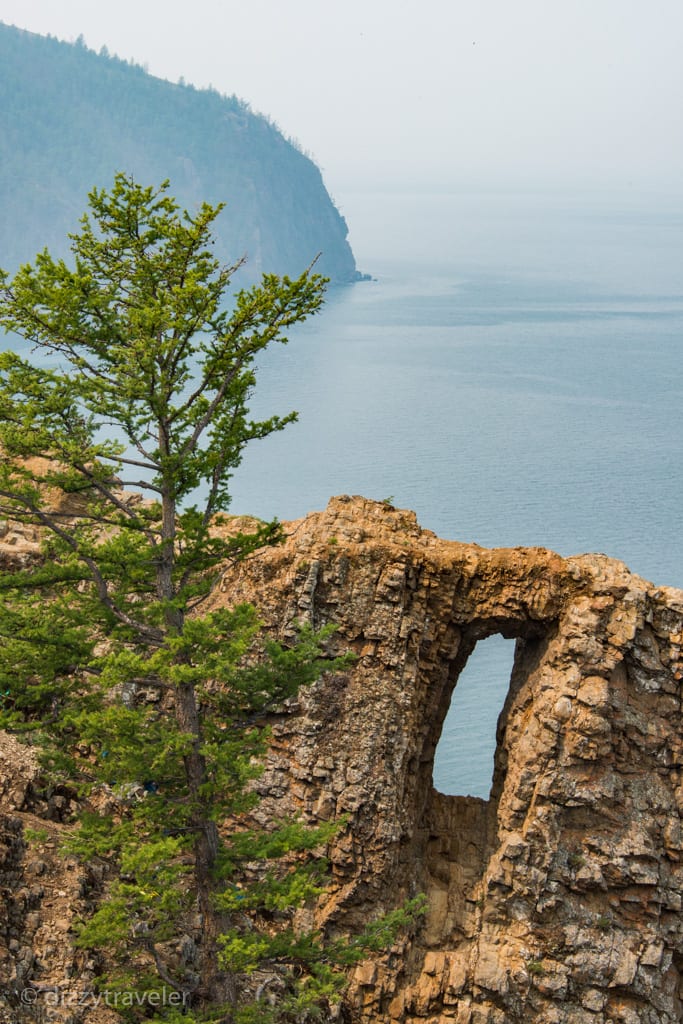 Seals Observing From A Cliff
We were trying to locate Seals – it was a little scary, especially if you are afraid of heights. I had to use my 28-300 mm lens to zoom in the subject, but on the other hand, I was a little scared too due to the dangerously stiff cliff. That is the evidence that we got fortunate to be able to see the family of seals from the top.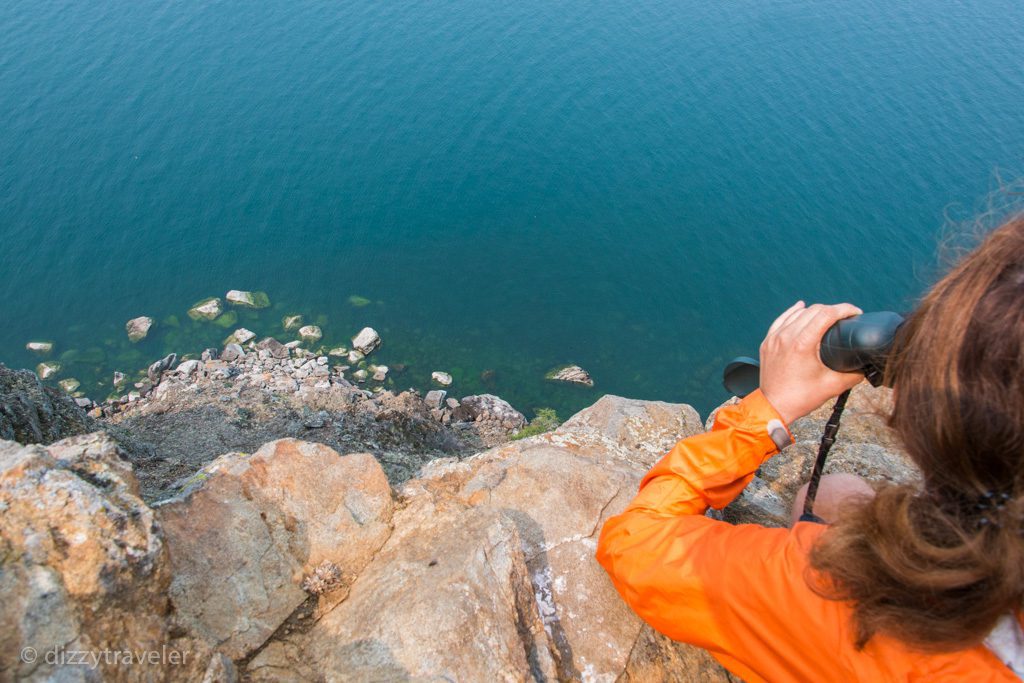 Cape Khoboy (Tusk)
Its famous place of power. One of the most beautiful places of the lake, where local people met Sunsets and thanked local spirits for their kindness and justice. Despite Baikal is the widest here, you can see another shore and especially the hilly saint nose peninsula if the weather allows. There is also Deva (Girl) Rock, which was (by the legend) turned into the rock to avoid evil thoughts to her relatives.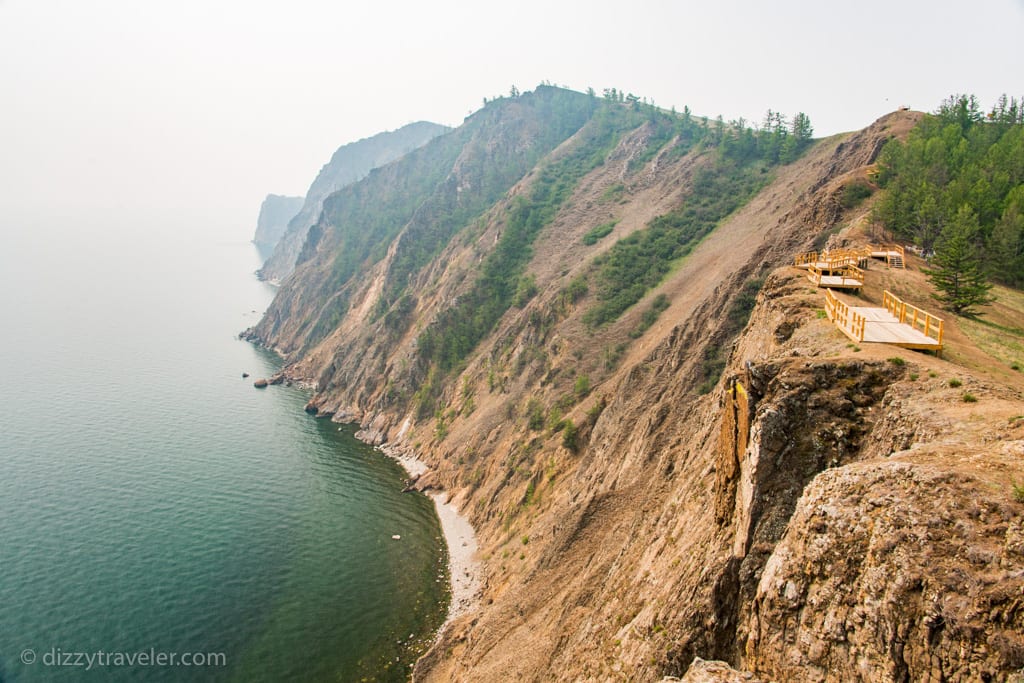 Love cliff
The Peak of Love cliff resembles a woman's lower half with her legs spread wide like she's giving birth. One knee (left) is for boys. The other knee (right) is for girls. It was difficult to climb despite the path being paved by trampling believers.
"I know people who have gone to this cliff and their wish has come true,"

–Ardnt reveals.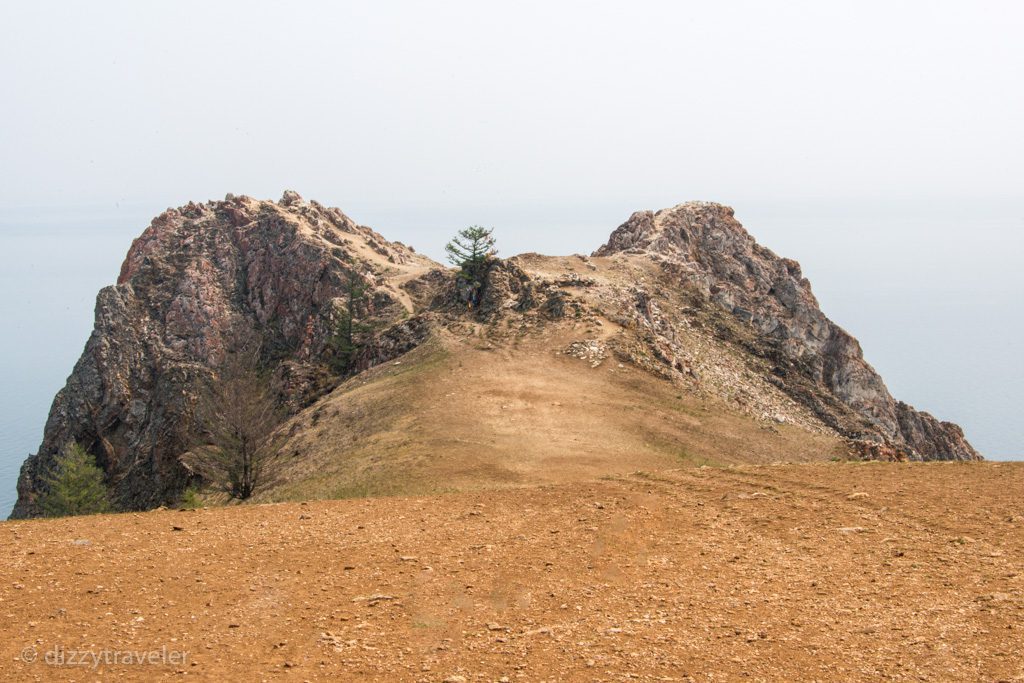 Picnic Like The Locals in Olkhon
The highlight of our day tour was the exciting picnic near a wood close to Cape Khoboy. Our local guide prepared the picnic table and set up the fire to cook one of their unique dishes, Baikal Omul fisherman's soup. While he was doing all his work, we also learned how to cook like the locals. The lunch was delicious and a whole new experience.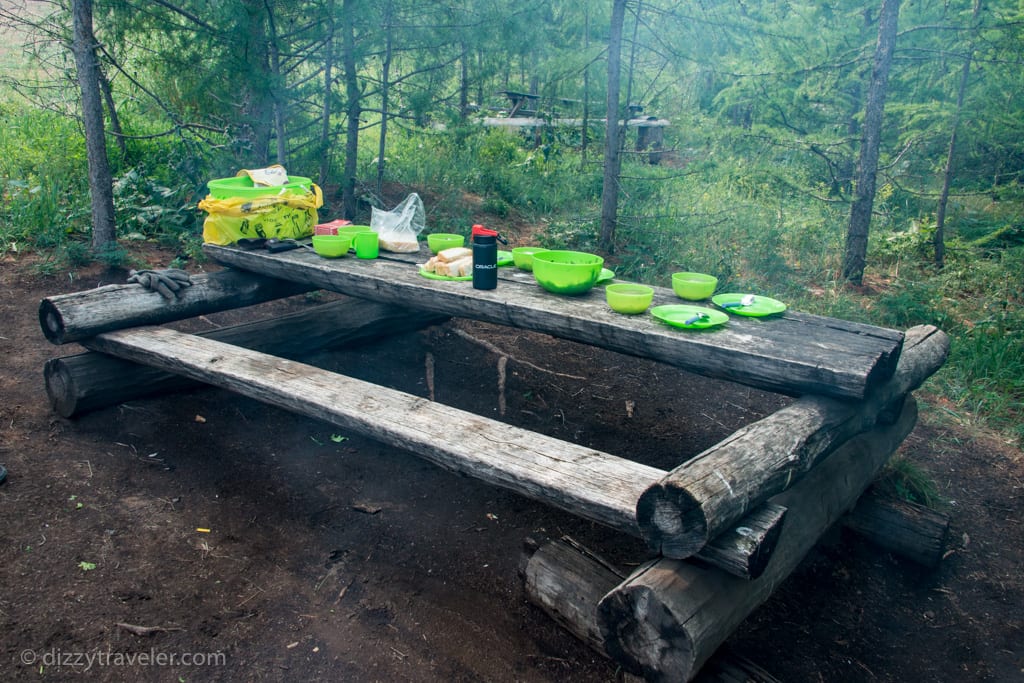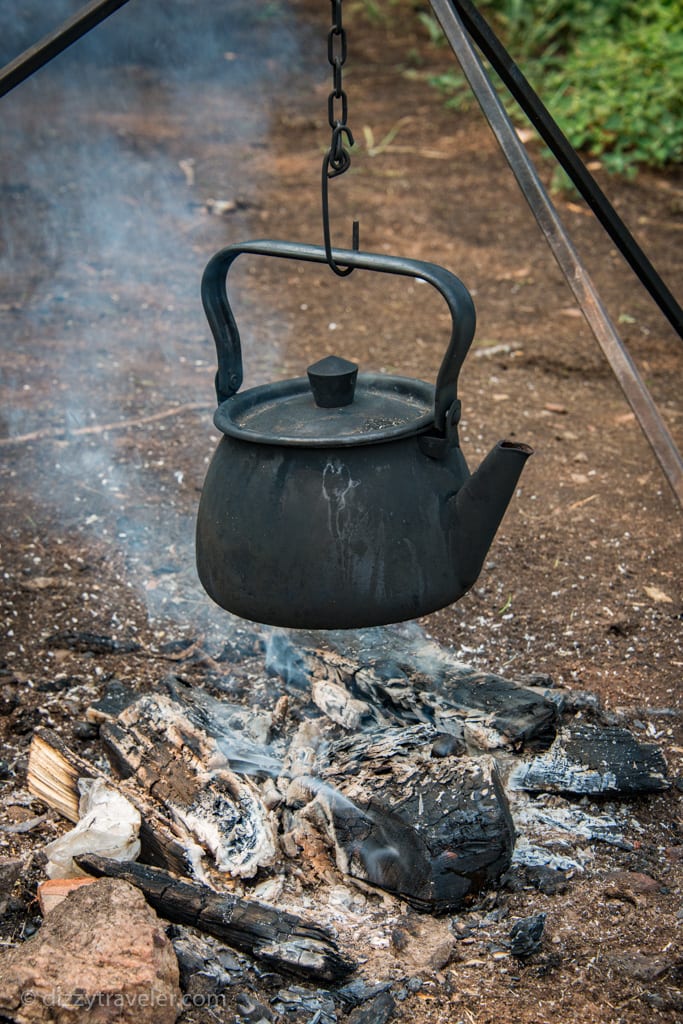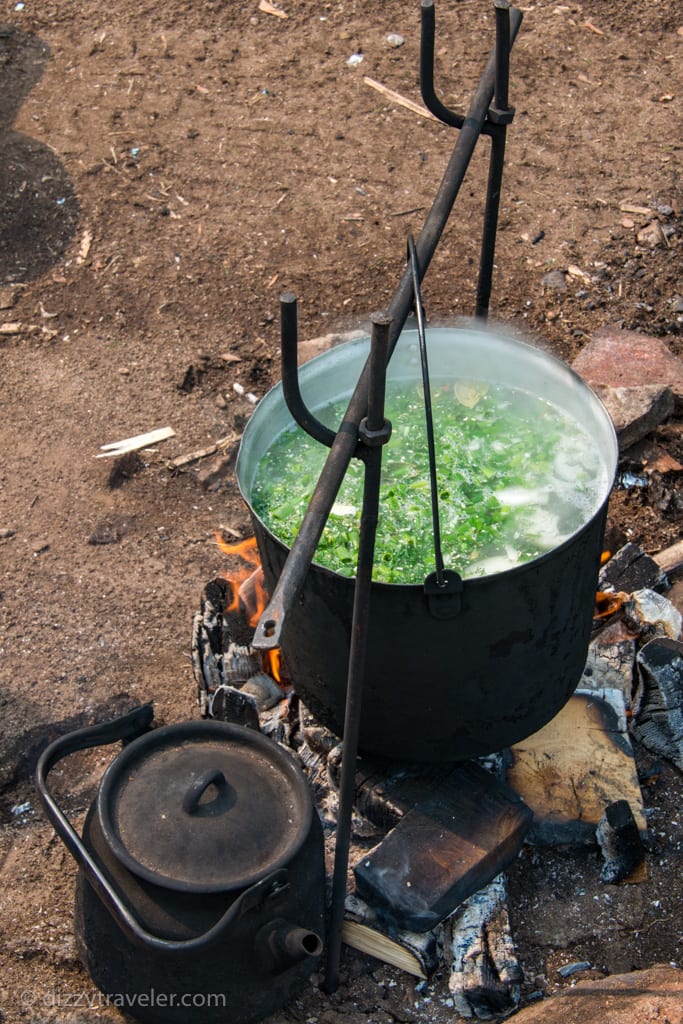 Where To Stay in Olkhon Island
Holiday Park is located in the center of Khuzhir with a beautiful view. Great stay with free WiFi, free private parking, private bathroom with shower, fridge, flat-screen TV, and more.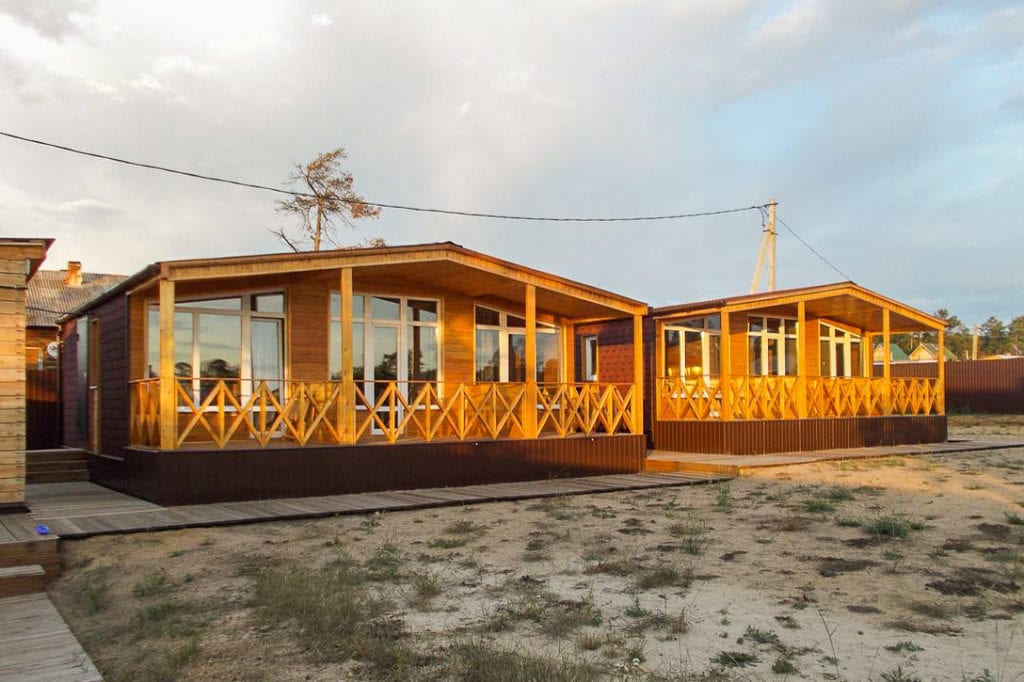 Country House Khuzhir is centrally located. Great for hiking around the vicinity of the hostel. A BBQ grill and free private parking is also available.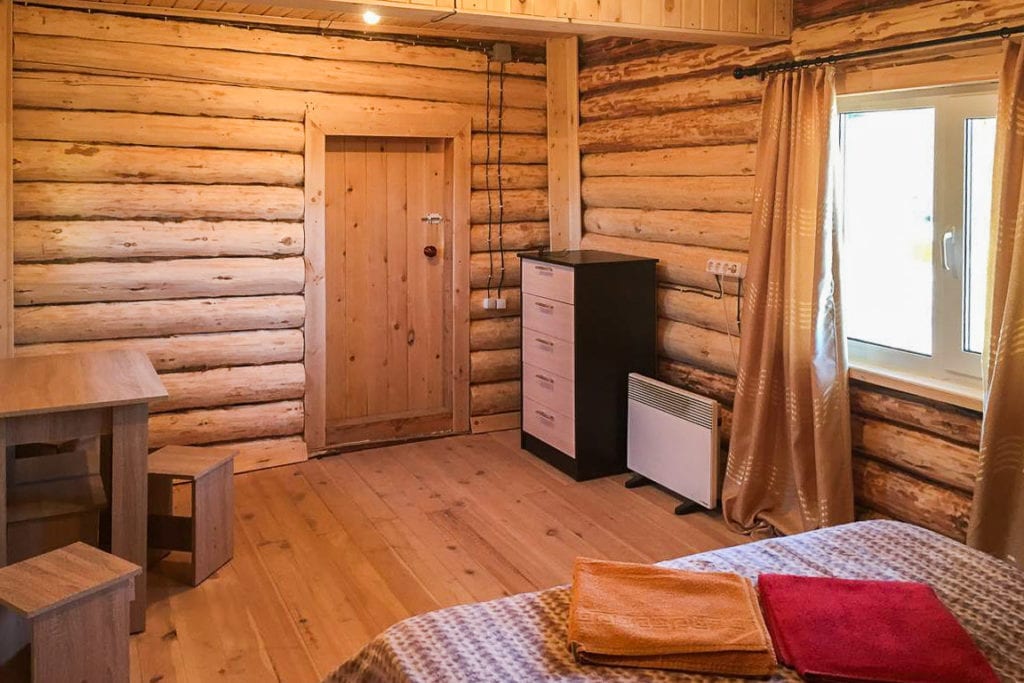 This beachfront guest house is located in the center of Khuzhir. Great place budget traveler. They have free WiFi, free parking, Shared bathroom, and complimentary breakfast.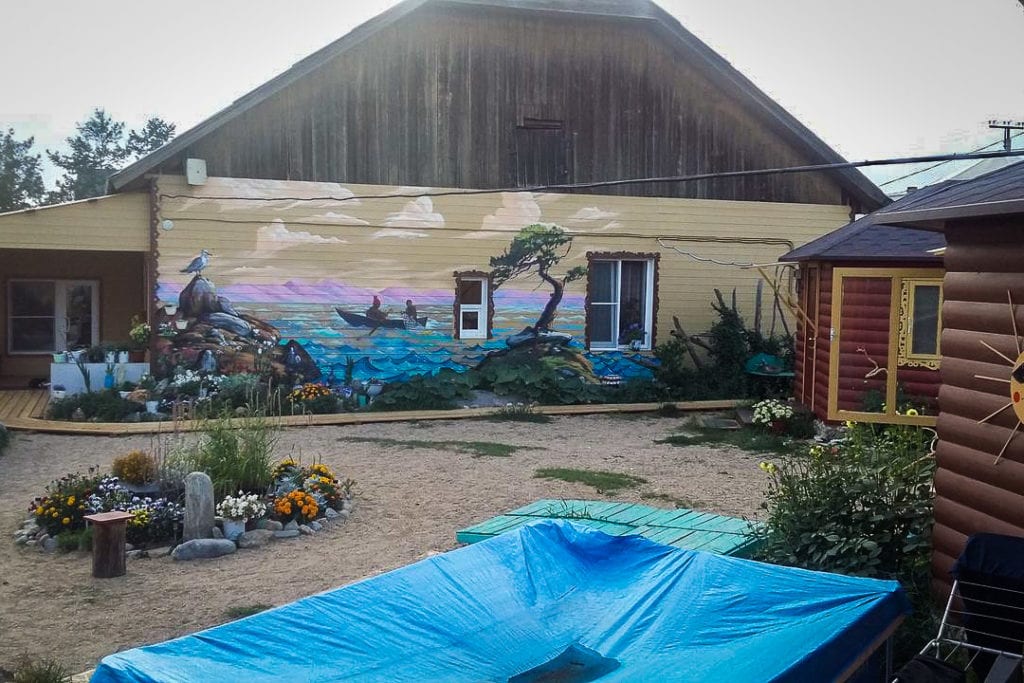 Local Restaurants You Can Try
Olkhon Bistro Francais, Kirpichnaya St., 8, Olkhon Island
Zima restaurant, Rossiyskay, 17, Olkhon Island
My Opinion and Tips
Have you been to Olkhon Island? Any additional tips to share?
Please leave a comment below! I'd love to hear from you to improve my knowledge.
Was this travel guide helpful for you?
If you'd like to help me continue making free guides, here is one way you can help:
Share This Guide – If you have a friend that would benefit from this guide, share it with them. Or post this guide on Facebook, Twitter or Google+
Your help would definitely help me making more free guides like this. Thank you in advance!