If you are in Vilnius then you must set aside a few hours to visit Trakai. Only about 17 miles (28 km) from the capital of Lithuania but endures a hidden treasure. Beautiful lakes surrounded by picturesque landscape, numerous islands, a lovely castle on an island and the remaining population of the Turkish ethnic minority known as Karaimes and their history goes back to the 14th century. Definitely worth a visit.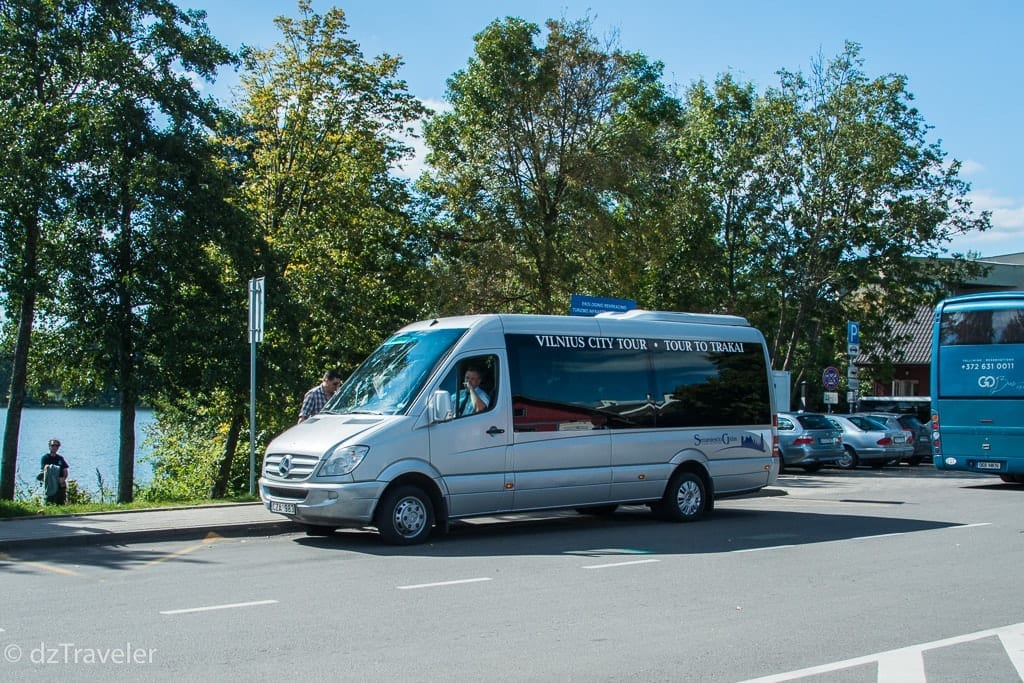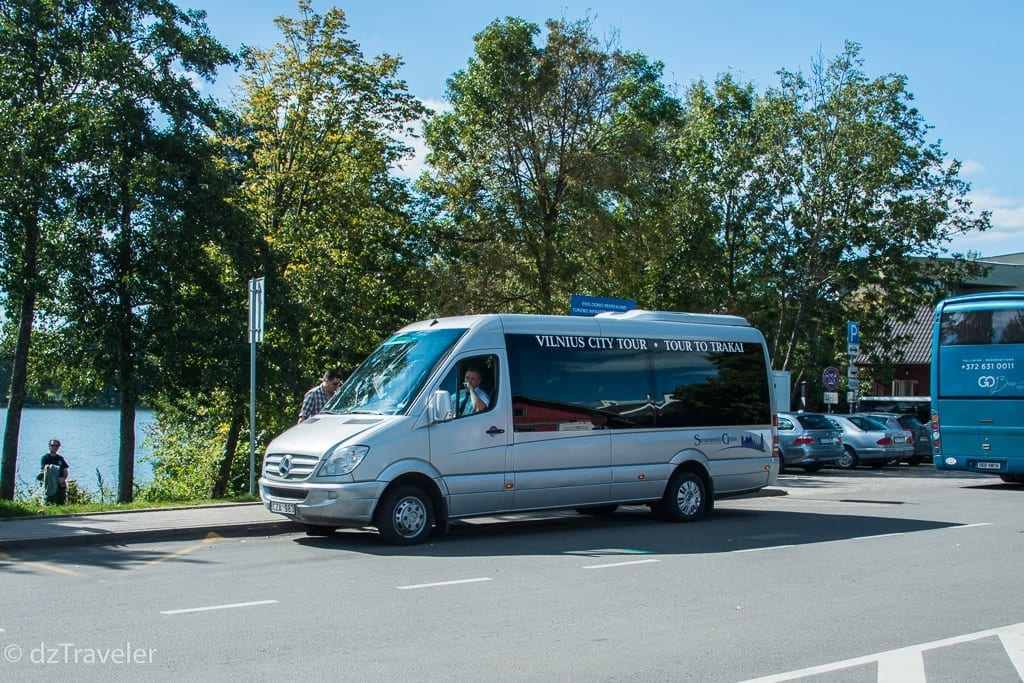 My Guided Tour to Trakai
It was a beautiful sunny day and perfect weather for the trip to Trakai from Vilnius. Made a reservation for a Guided Tour to Trakai and scheduled the trip early in the morning. They picked me up from the hotel and later on our way collected a few other tourists from different hotels. The minivan was comfortable and the tourist guide (English speaking) was excellent. We came to know a lot about Lithuania during the trip otherwise it would have taken days to know.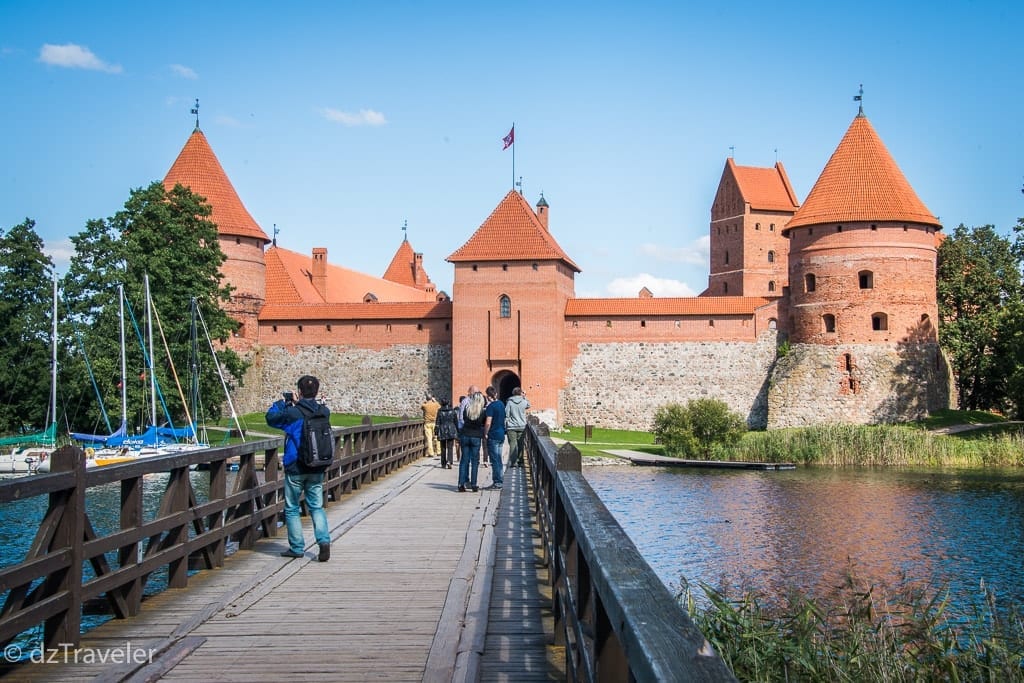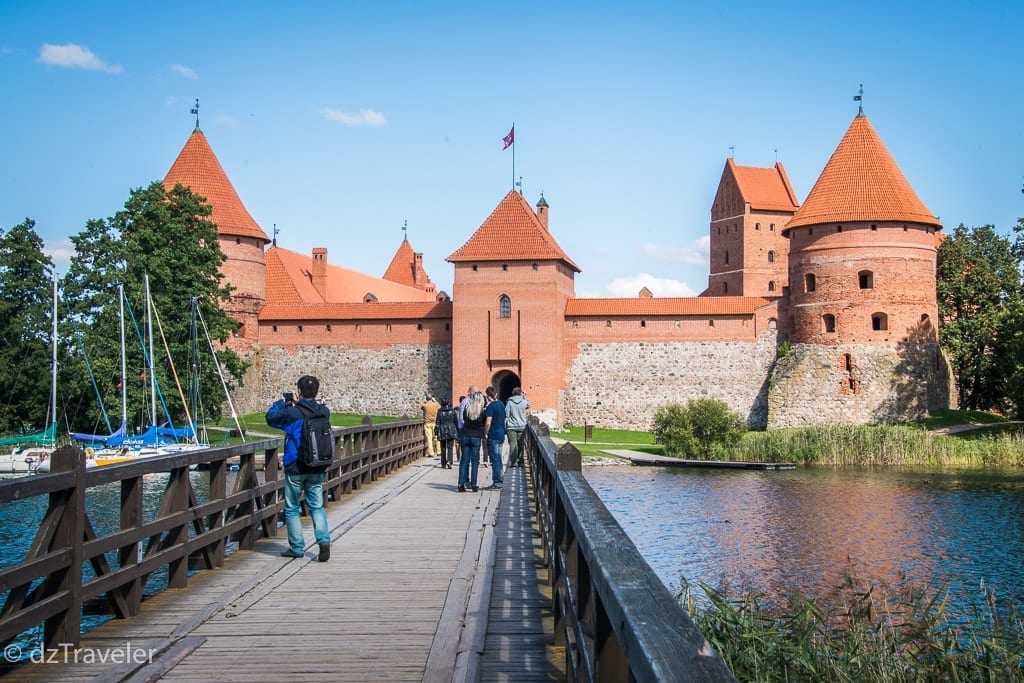 Trakai is a historic city and lake resort in Lithuania, only about half an hour drive from Vilnius. There are 200 lakes and 21 islands in that region. Trakai town is also built on water and the town is surrounded by lakes. One of the main attraction of Trakai is Karaims (or Karaites) a small Turic speaking religious & ethnic group settled to Krakai in 1397 – 1398 from Crimea now only 30 families are were left in the town. Traditional Karaim pastry is one of the specialties in the town.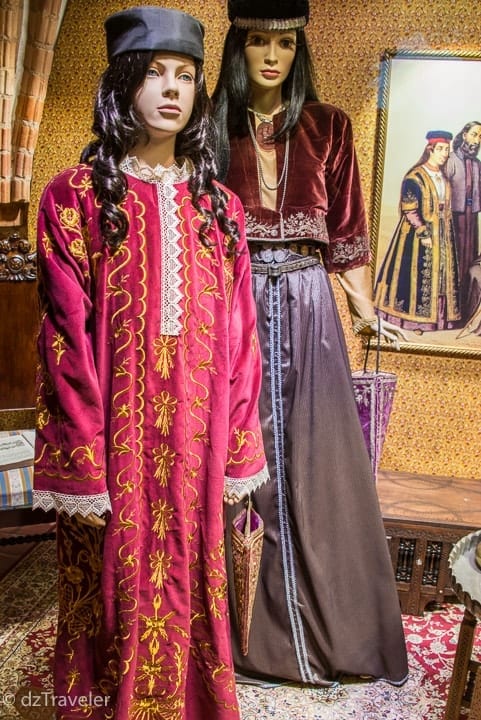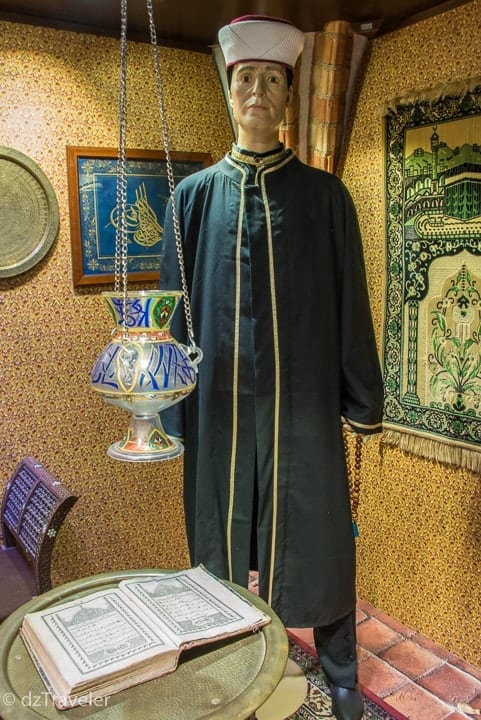 Another attraction in Krakai is the Island Castle, which was built in the early 14th. century. This is a must visit place when you are in Vilnius, for someone who likes to take photos. There are many activities available like museums, trips by boats, yachts or steamboat, swimming or diving, fishing, camping, or visit the cafes. I consider walking in the city or just sitting near the lake also relaxing and enjoyable.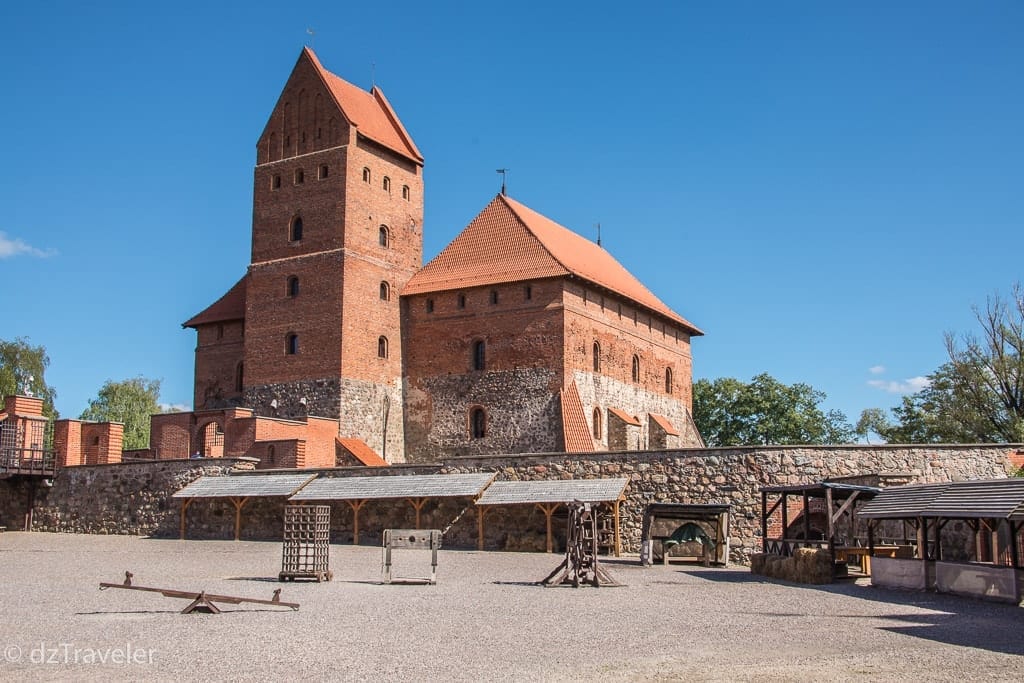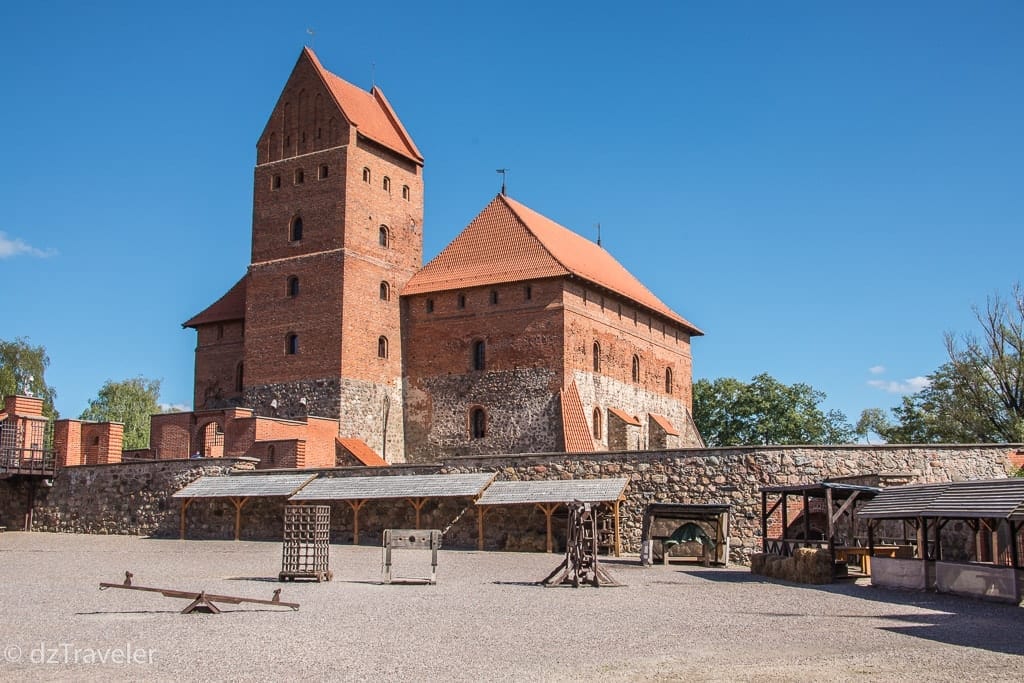 Once you get there definitely will notice the castle is much more majestic in person than what you have seen in the picture. It will take you between 2-3 hours maximum to see it completely.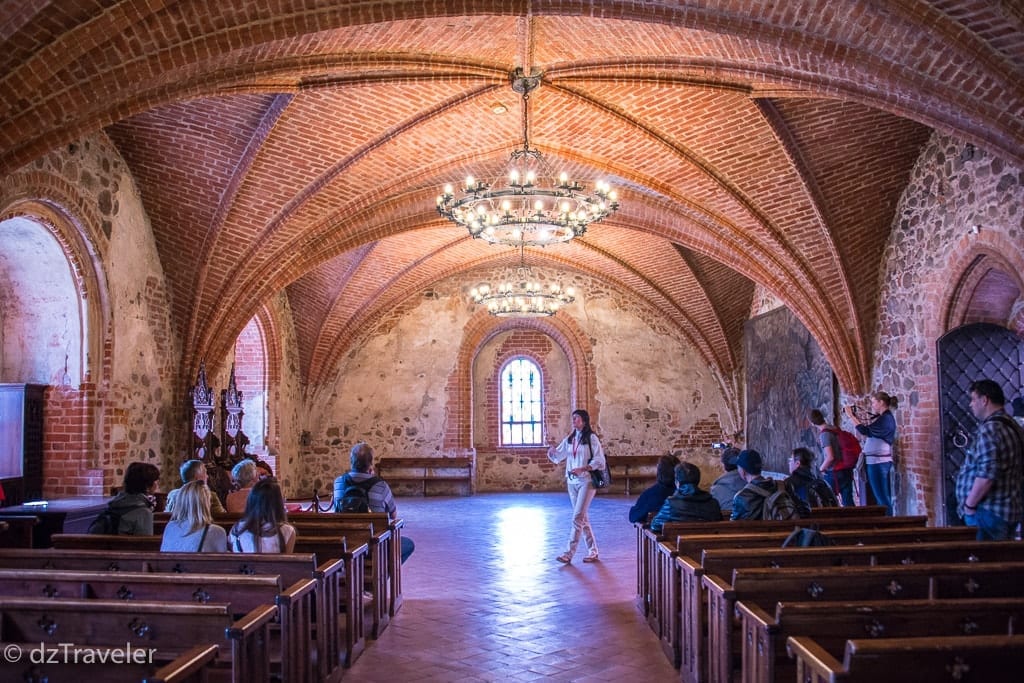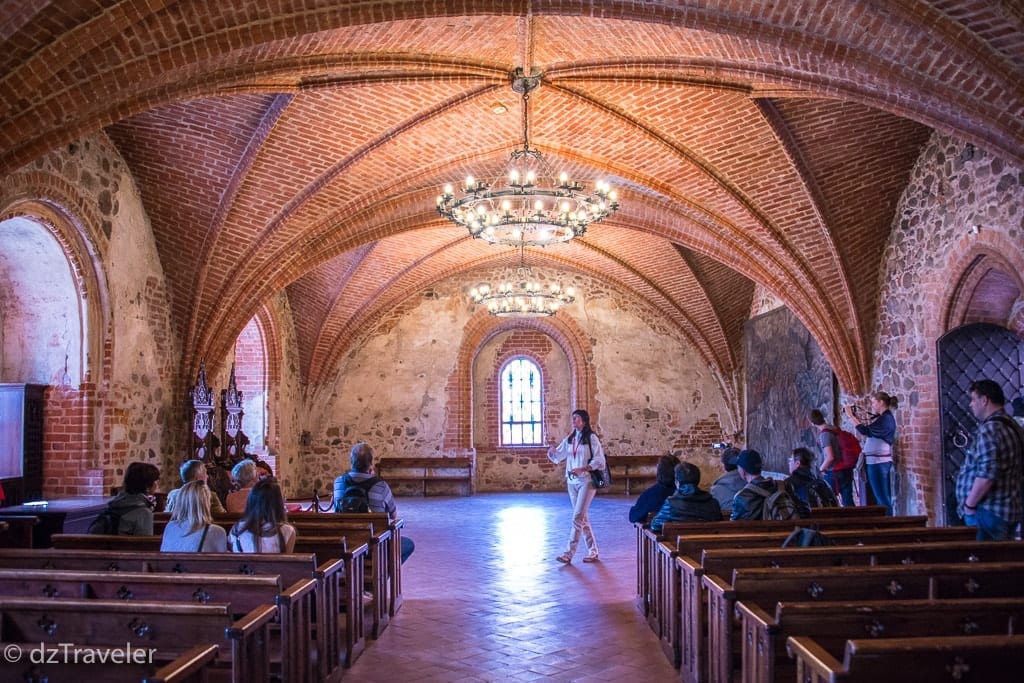 The price to enter the Castle Tower is 21 Litas + 4 Lists to have the permission to take photos. I was part of the tour group so their price included the entrance fee (so I was saved). I enjoyed the trip and it was an affordable price too.
Here is a few affiliate links that may help plan a perfect trip while staying within budget.
My Opinion and Tips
Perfect location for photographers, especially when it's sunny and during sunset.
The 30-40 minutes comfortable train journey from Vilnius to Trakai is also easy, fun, and affordable.
The entire trip would last not more than four to five hours that includes the travel time from Vilnius.
It is a good idea to try some Kibinai, traditional Karaim pasty, and local meat dish, during your trip to Trakai.
Best time to visit is during the summer and also winter is great if you don't mind cold weather.
Have you been to Trakai, Lithuania? Any additional tips to share?
Please leave a comment below! I'd love to hear from you to improve my knowledge.
Was this travel guide helpful for you?
If you'd like to help me continue making free guides, here is one way you can help:
Share This Guide – If you have a friend that would benefit from this guide, share it with them. Or post this guide on Facebook, Twitter or Google+
Your Support would definitely help me making more free guides like this. Thank you in advance!
Affiliate Link – This post in Dizzy Travelercontains affiliate links, which means I receive a referral commission if you purchase after clicking at no additional cost to you. These funds go to maintain the site. Thank you for your support.