Just Missed my Flight
I have just missed the flight from Zurich to Prague (via Dusseldorf) by Lufthansa and I didn't even realize until I reached at the airport and when I could not find my flight number on the display monitor. All alone I was looking at the wrong departure time which was my connecting flight from Dusseldorf to Prague. At least flown millions of miles by now but this never happened to me before. Oh well never used the iPad apps TripIT also which I was using during this trip, somehow made me confused (and I am an IT guy). The good thing about not knowing that I am about to or already missed the flight was that I saved all the stress on my way back from Vaduz to Zurich Airport.
Alternate Planning To Get To Prague
Now what! I tried all possible options from the airport using my resources but nothing worked out for that night.
The only option left was to spend 800 Euro and take the next available flight, which was out of the question. I also learned that since I bought a restricted ticket so my other leg of the trip also got canceled. I know it because got a cancellation email from Lufthansa. They did not spend any time to trigger the auto-generated email. So my Prague to Budapest (one way) ticket gone down the drain. Now my whole travel plan needs to be adjusted, big headache when all hotel reservations and travel activities are done in advanced.
With a sad face went downstairs to the International Train Ticketing Center for help on an overnight train ticket. A young rep at the desk tried over an hour to help me and at the end no luck, unable to get the overnight train reservation (ticket is not enough you have to have a reservation for the overnight International train).
Overnight Stay At Welcome Inn, Kloten by Zurich Airport
The Travel Rep was able to get me an early morning train from Zurich Flughafen to Munich, Germany ( Ticket cost 93.00 CHF + 10.00 CHF Reservation fee + 5.00 for a window seat), a hotel called Welcome Inn in the town of Kloten only few KM from the airport which also has a complimentary shuttle service to and from the airport for another 168.00 CHF. Finally, all together my bill was US$ 351.00 just for missing the flight. But definitely had fun staying extra night next to the Kloten train station and spending a few hours in the City, buying few local beers from the station on my way back to the hotel.
Finally Taking Early Morning Train to Munich Then Transfer to A Bus heading Prague
My train out of Zurich Flughafen was at 7:28 AM and arrived at Munich hbf at 11:49 AM. Definitely, It was much more interesting than flying.

Oh, I forgot to mention that from Munich HBF I had to walk out to the North side of the station to grab a Bus (managed by DB Bahn) going to Prague schedule to leave at 12:50 PM. So I had 1 hour to spend to look for my all time favorite Rindswurst/Currywurst in the station and on the other hand avoid getting lost figuring out where the hell North entrance could be. After all, can't afford to miss my bus today.
Waiting at the bus station and watching passengers started lining up one by one and every one I met got their reservation booked over the internet but poor me did not have this trip in my schedule so I was anxiously wondering if there would a chance for me to at least get in without one. The bus arrived on time and able to get a seat (Munich hbf – Waidhaus border crossing 43.00 EUR with reservation, Waidhaus Border Crossing – Prague 25.00 EUR, Reservation – 9.00 EUR). Left Munich Hbf at 1:00 and arrived Prague Train Station Hbf at 5:40 pm.
I really liked and enjoyed the 4:30 hours bus journey. It was fun.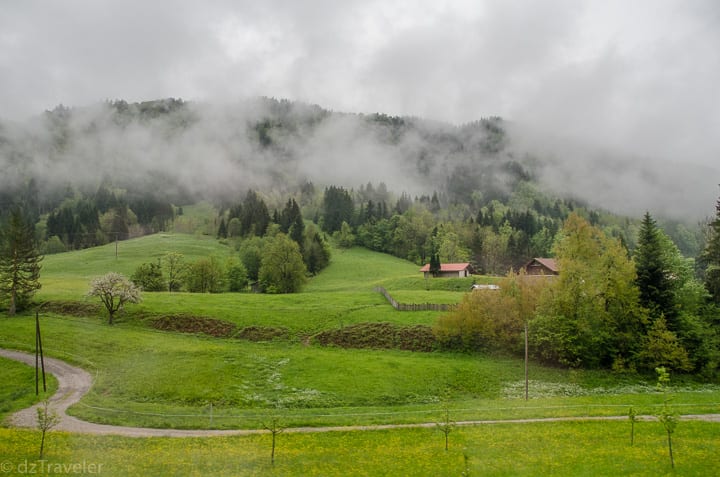 Arrived at Praha hlavní nádraží (Prague Train Station)
Arrived at the train station (Prague) instead of the airport so my car reservation never been followed up by me. Actually did not even get a chance to think about it. At the station went to the Information, got maps, brochures and how to get to the tram station. Took Tram # 22 (info I got from the internet) to my Hotel. Finally, I made it to the hotel, checked in 1 day later with a whole lot different experience which I never planned.
The hotel I Stayed In Prague
Iris Congress Hotel, Vladivostocka 1460, Prague, Czech Republic
Prague Travel Stories Through My Pictures