Recently visited Warsaw the capital of Poland for a few days. Since the city does not get that much attention worldwide, so I have decided to share my experience with my travel community.
After spending my college life in Europe and doing countless road trips to surrounding countries during that period, I gathered experience and memories for a lifetime. Now unlike then, I can afford to take a flight and stay in a decent hotel, so it's a totally different experience.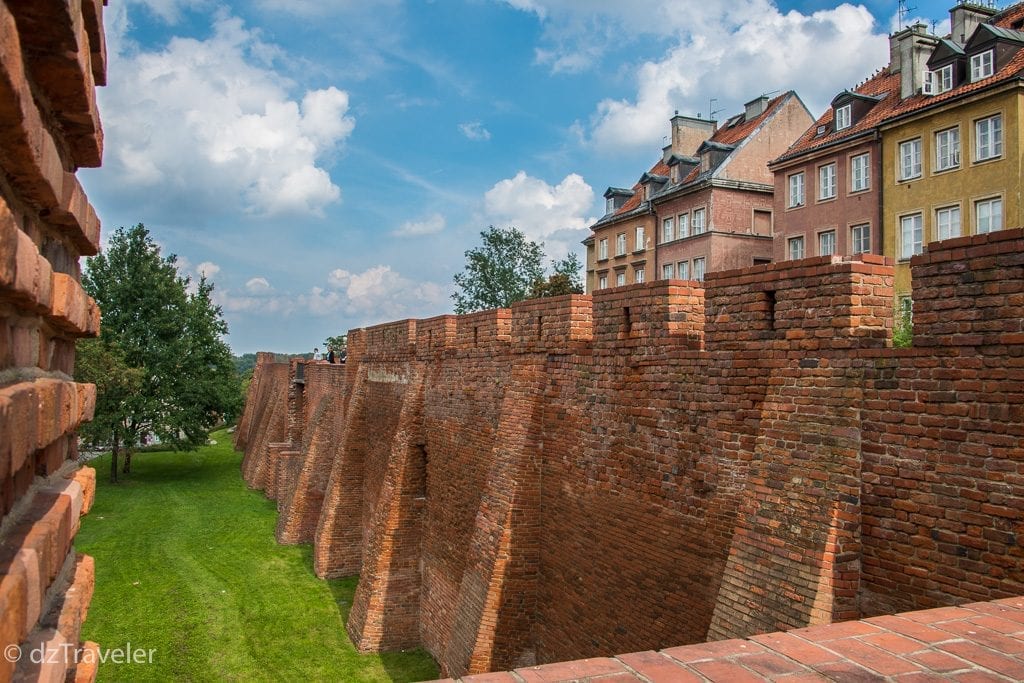 For the last decades, I have been visiting many European countries and Poland certainly touched me a lot.
Getting There
Taxi and Uber are widely available throughout the city. I was taking public transportation and found it one of the best ways of getting to places. Bought a day pass which was valid for 24 hours ( Cost 15.00 ZT) and was good for Tram, bus, etc.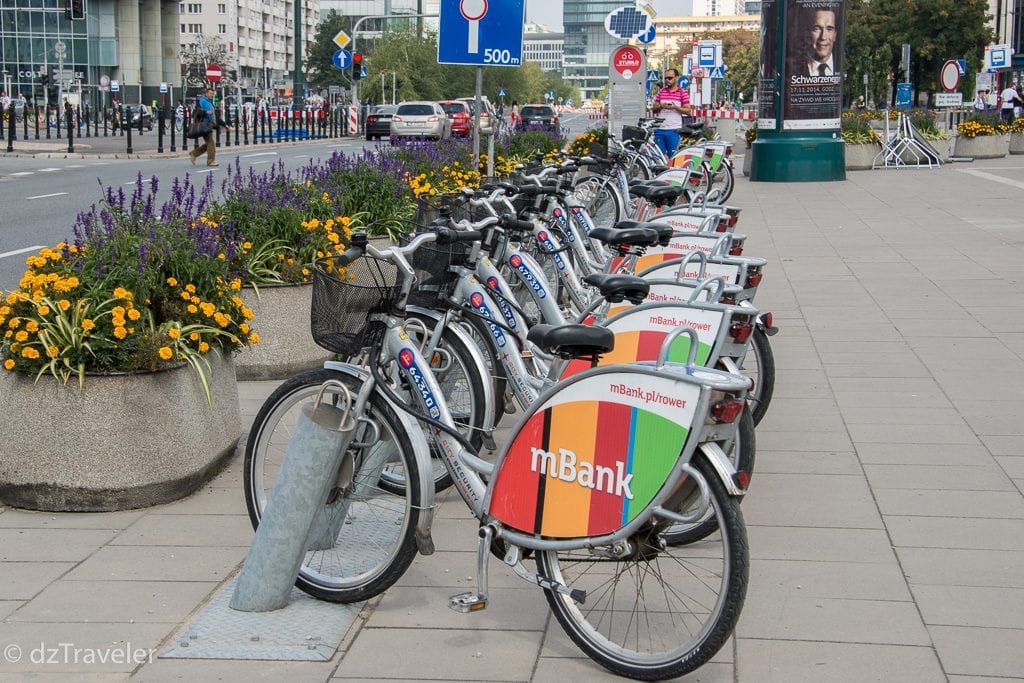 Old Town Walking Tour Activities
Old Town of Warsaw is a UNESCO World Heritage Site and most picturesque part of the city. My trip would have been incomplete without visiting the centuries-old historic center. Even though it was totally destroyed during world war II but I couldn't tell by looking at its current form. The restoration work was done so precisely that it has its original look and feel. The cobblestone streets and narrow alleys, historic buildings, squares, museums, churches, Royal Castle all make it a center of attraction in Warsaw.
Visiting Royal Castle
This is an iconic building of Poland. once was the residence of Polish king dating back to 14th. century. Totally reconstructed after world war II. There are guided tours available to explore differential of the castle.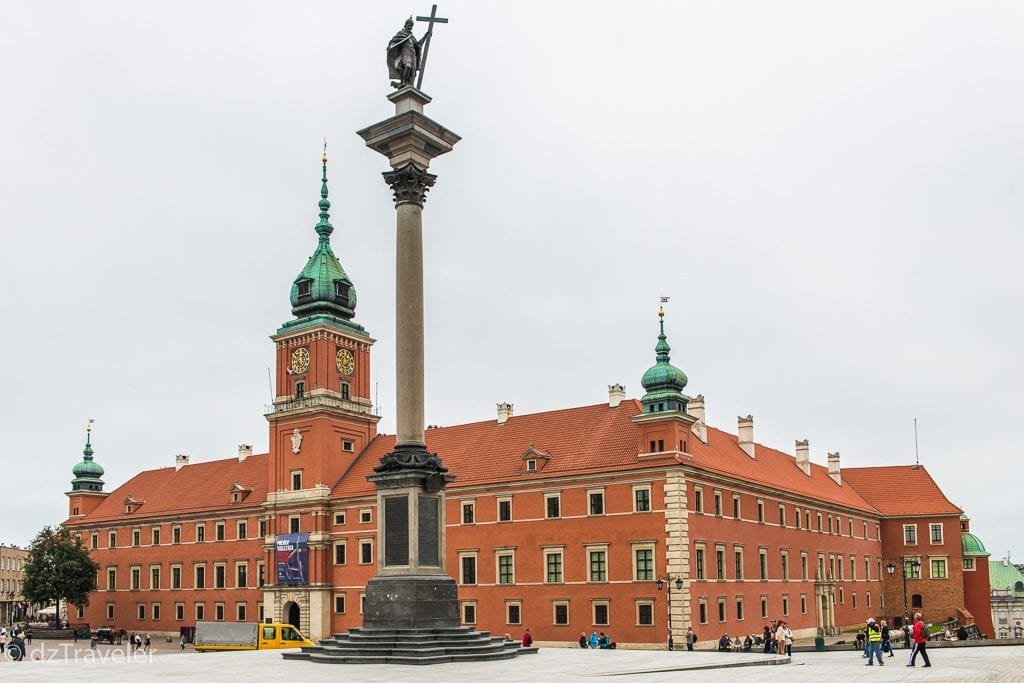 Visit Barbican
The Barbican, the fortified outpost to defend the city was built around 1548. This northern entrance and the defensive wall to the city is one of the few remaining historical fortifications that once encircled Warsaw. The entire area was totally destroyed during World War II and then again restored after the War.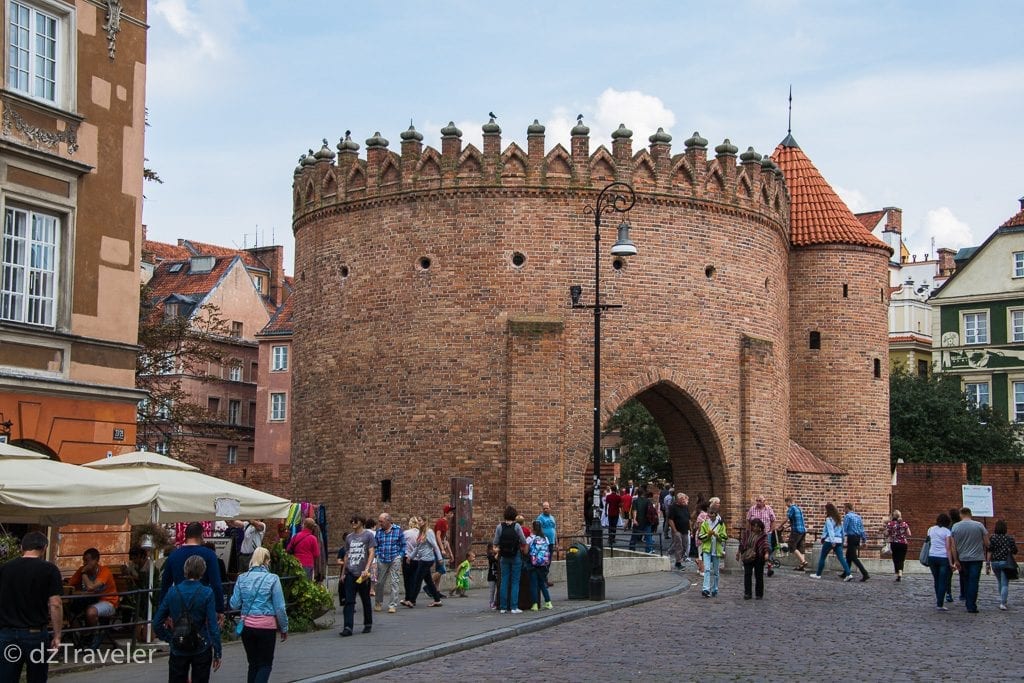 The Old Town Market Square
The Market Square of Old Town Warsaw is one of the best place that should not be missed while visiting this great city. The 90 x 73-meter square was established in the 13th century surrounded by great traditional Polish restaurants and cafes. Mermaid Statue (Syrenka) the protector of the city of Warsaw was right in the middle of Market Square was interesting.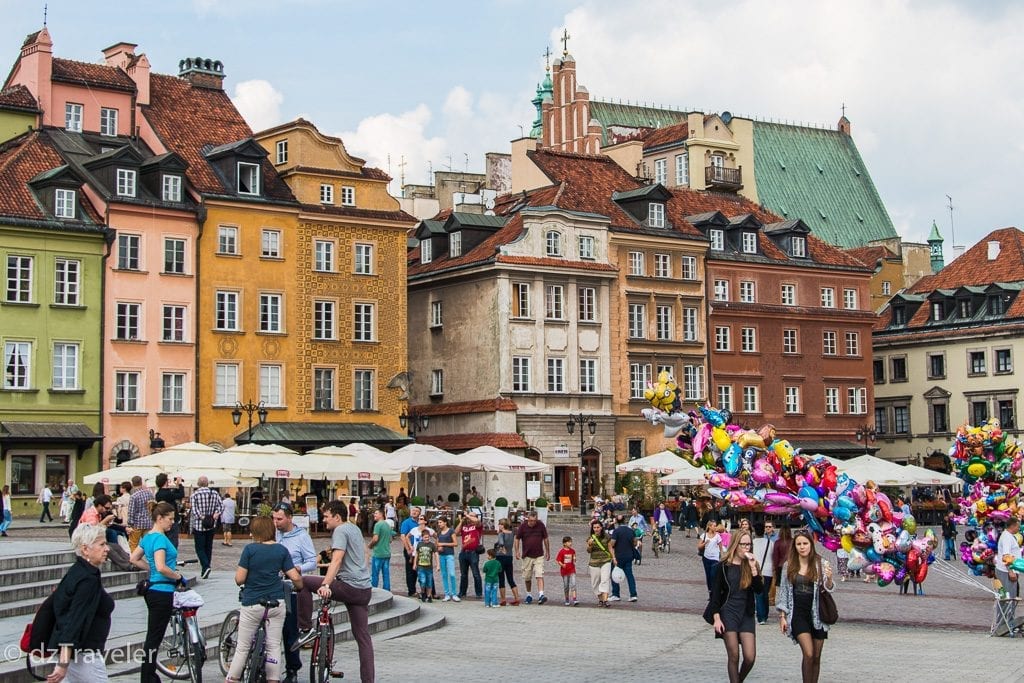 Monument of the Warsaw Mermaid
It is fun to shot a picture of Mermaid Statue (Syrenka) while at the Market Square of Old Town. The bronze statue is the symbol and protector of the city of Warsaw.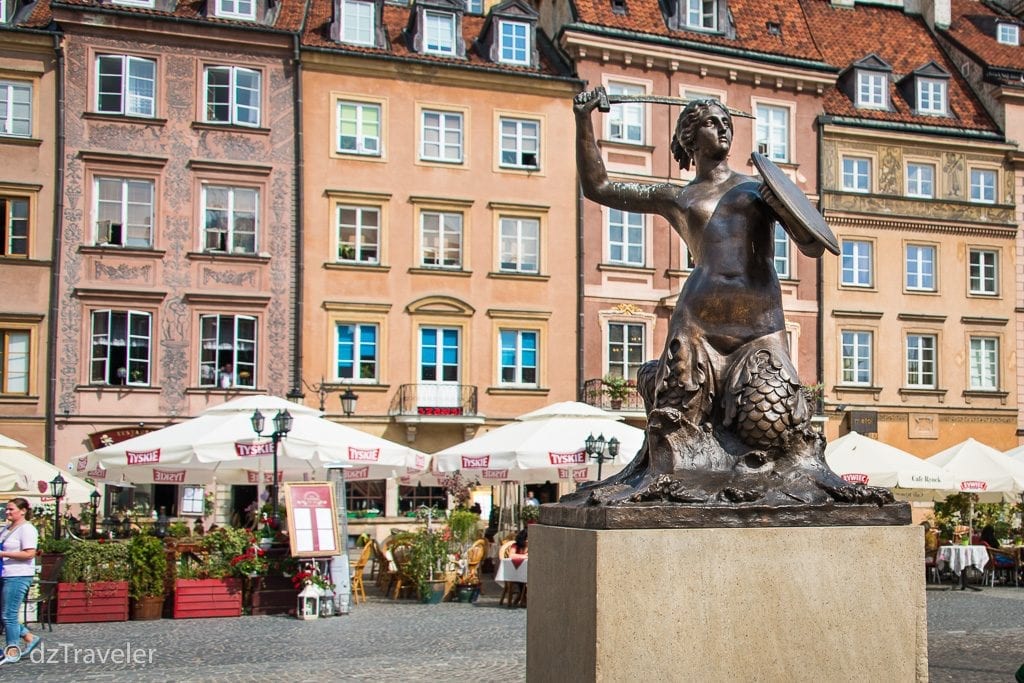 U Fukiera
U Fukiera is one of the most famous and earliest restaurants in the old town. Many famous figures visited this place so that is another reason why people lined up to have one of there lifetime experience there. Try it out for a true fine dining experience right in the heart of Warsaw's old town.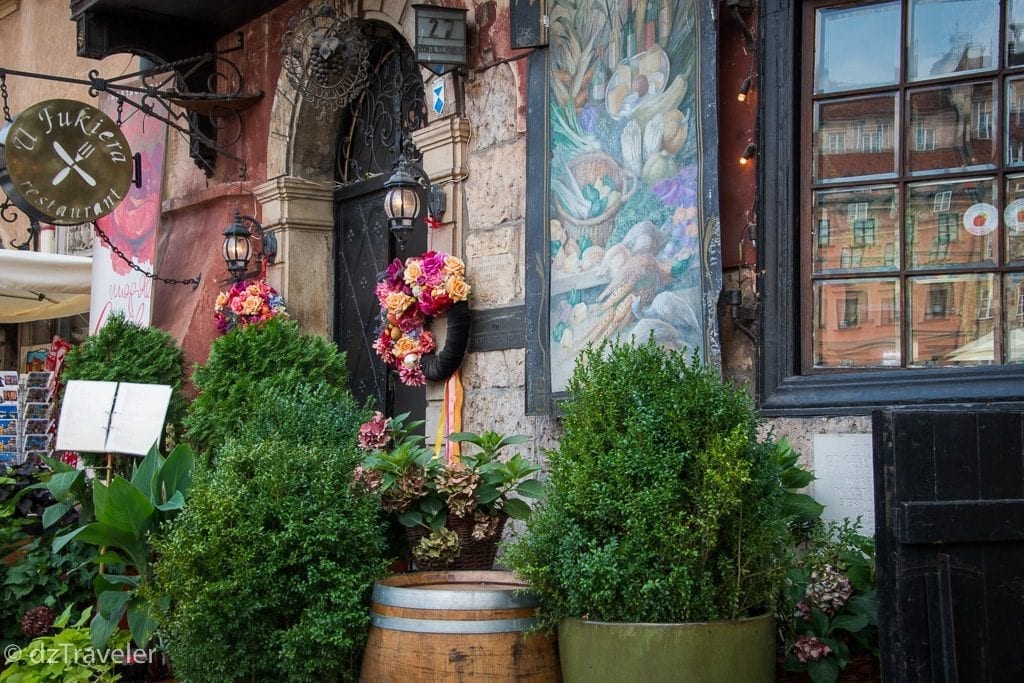 The Castle Square
Castle Square is one of the best places in Old town to hang out. Located right in front of the Royal Castle where you find the huge 22 meters high bronze statue that was erected in 1644. This places as some of the nicest restaurants that worth a visit.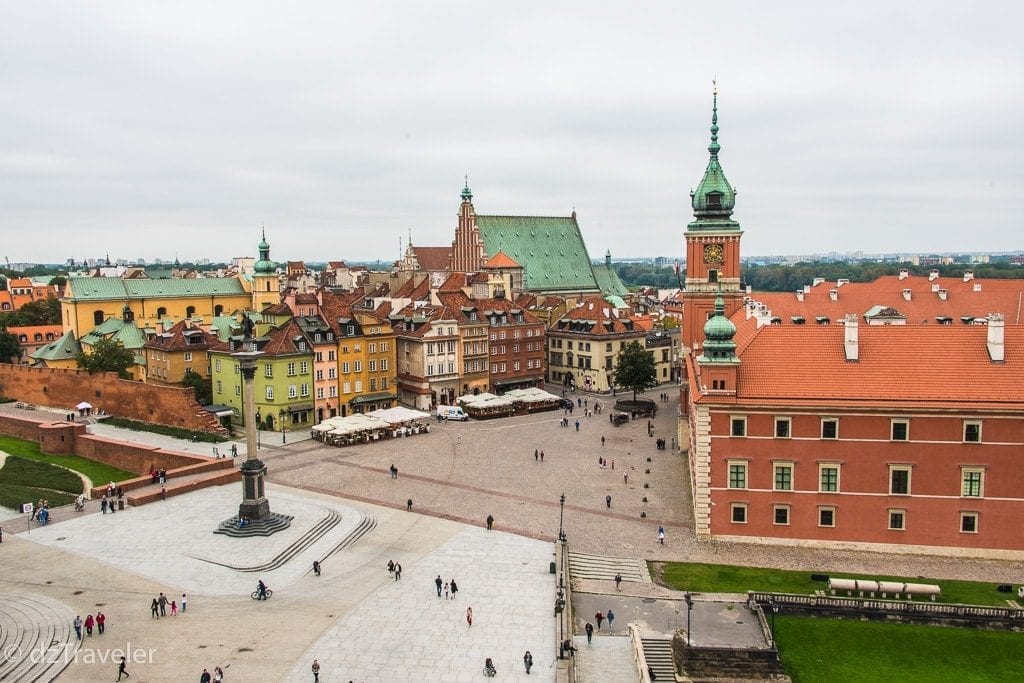 Check Out Dzwonnica Warsaw
If you like to enjoy the bird's eye stunning scenery of the Old Town then Dzwonnica Taras Widokowy is the right place to be. But it's hard to get all the way up, need some strong will and a little stamina. After walking 150 stairs up to the very top of the tower, you will experience Warsaw's probably most breath-taking view.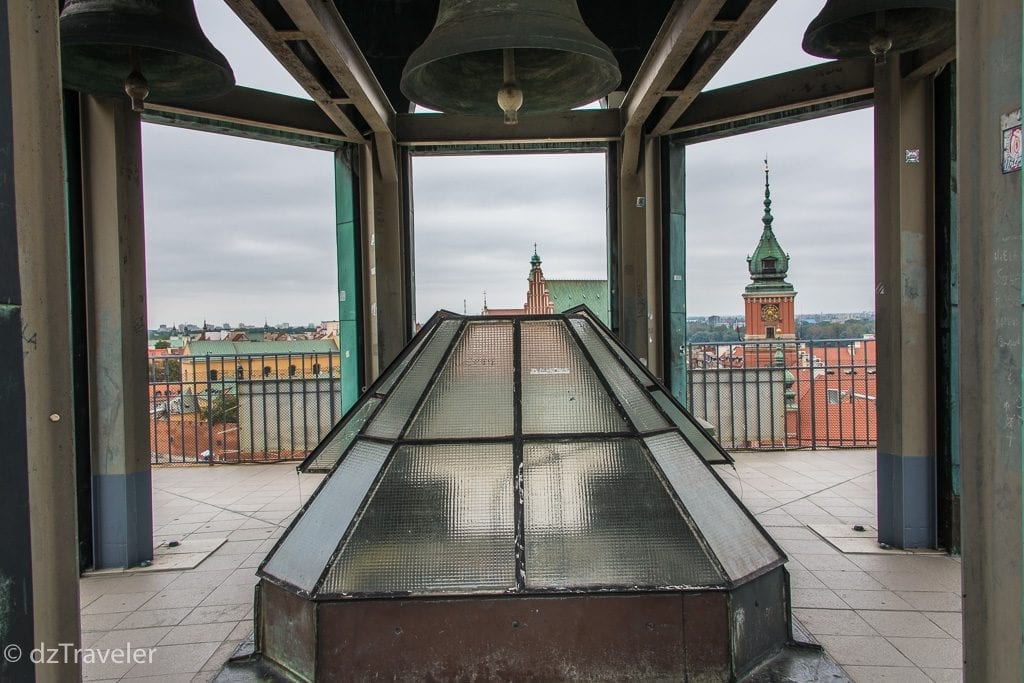 Multimedia Fountain Park
This seasonal entertaining fountain is best seen after dark. I was not able to be there at night to experience it but saw a few beautiful pictures that were created with 367 water jets, music and lights. Worth visiting if you haven't seen one already.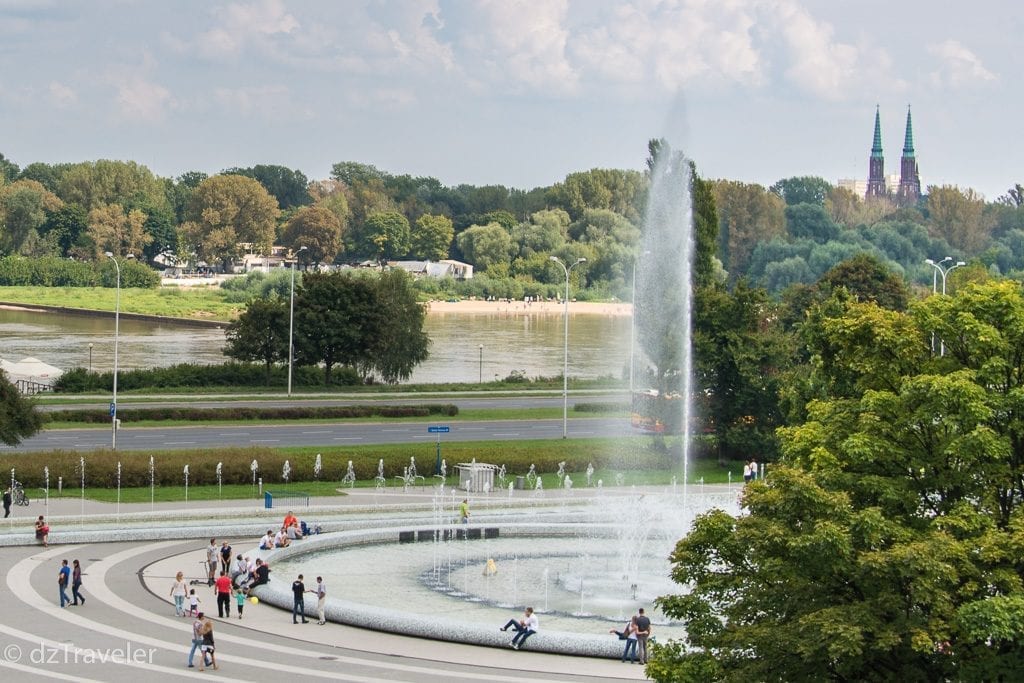 King Sigismund's Column
Sigismund's Column also known as Kolumna Zygmunta in Polish, originally built in 1644, is located in Castle Square of Old Town Warsaw. It is one of the most famous landmarks in Warsaw. A meeting point for locals and visitors alike.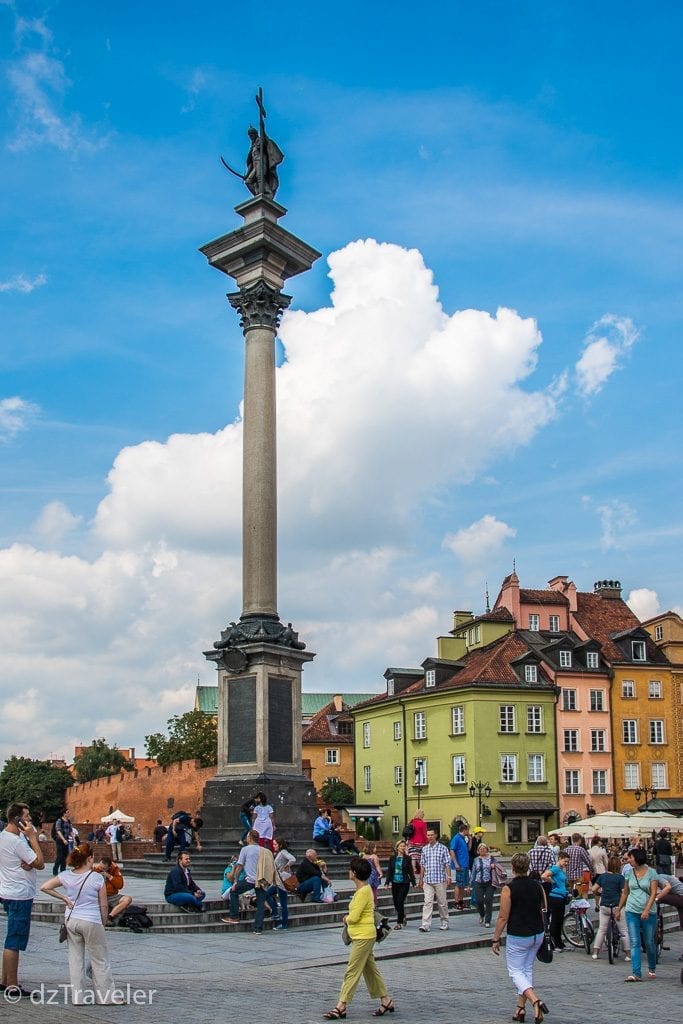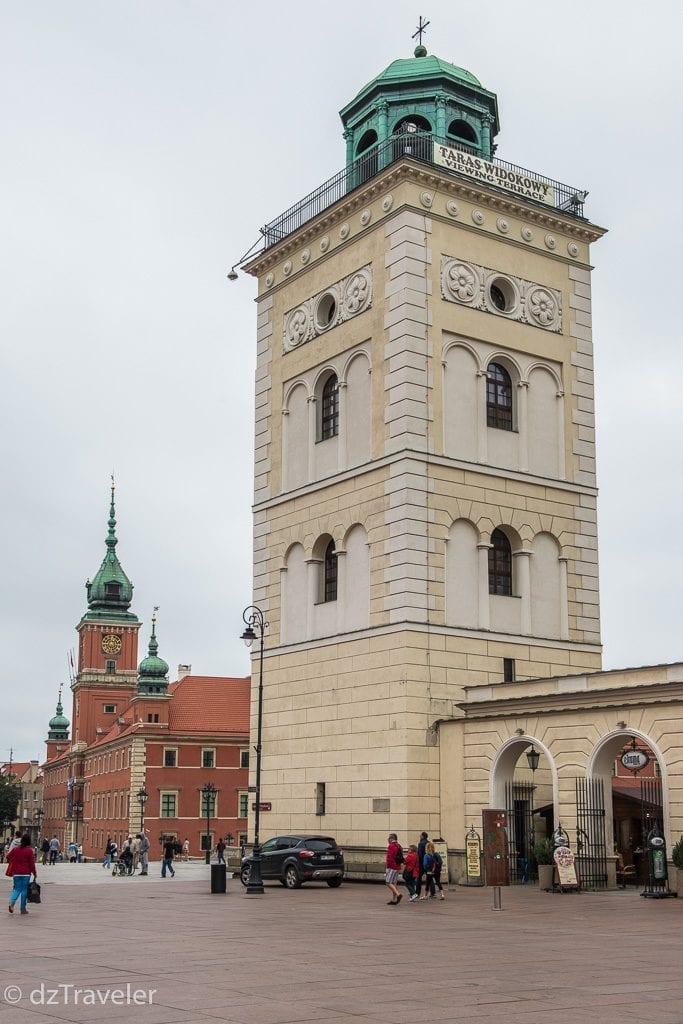 St. Martin's Church
St. Martin's Church is a beautiful church in the historic Old Town, the architecture resembles a mixture of gothic and baroque. In the 70s it was known to be a meeting place for polish opposition.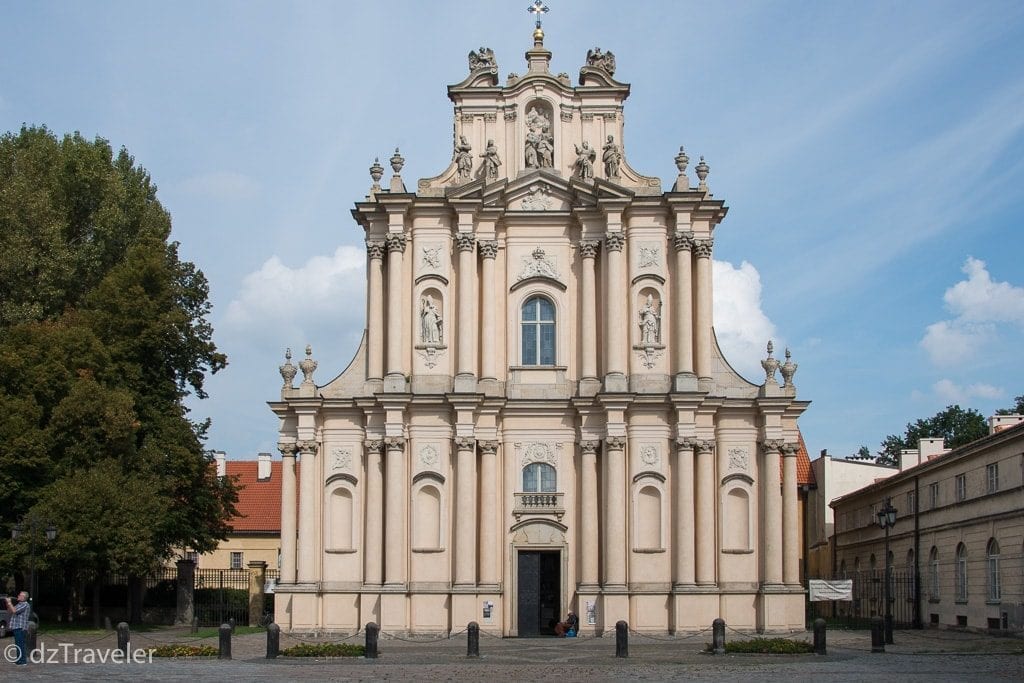 Walking Down Krakowskie Przedmieście
This Krakowskie Prazedmiescie is one of the most prestigious and well-known streets in Warsaw Old Town. Starting from the Royal Castle in the Old Town until it blends into the famous ul. Nowy Świat.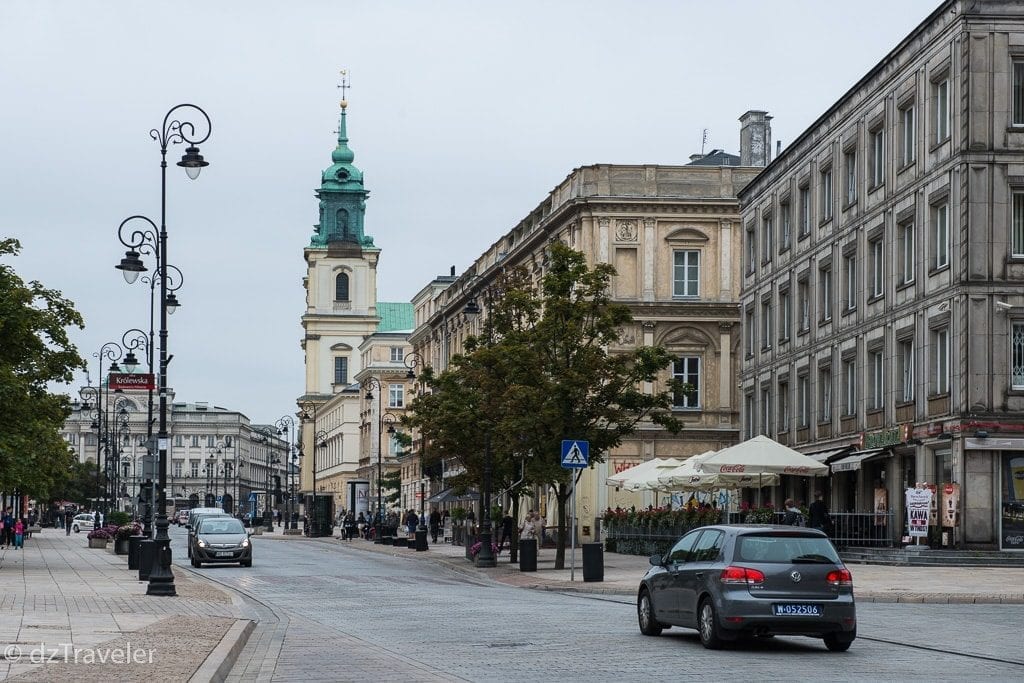 Visit Holy Cross Church
The Church of the Holy Cross is located right on Krakowskie Przedmieście opposite the Warsaw University campus. This Roman Catholic church is one of the most notable Baroque churches in Warsaw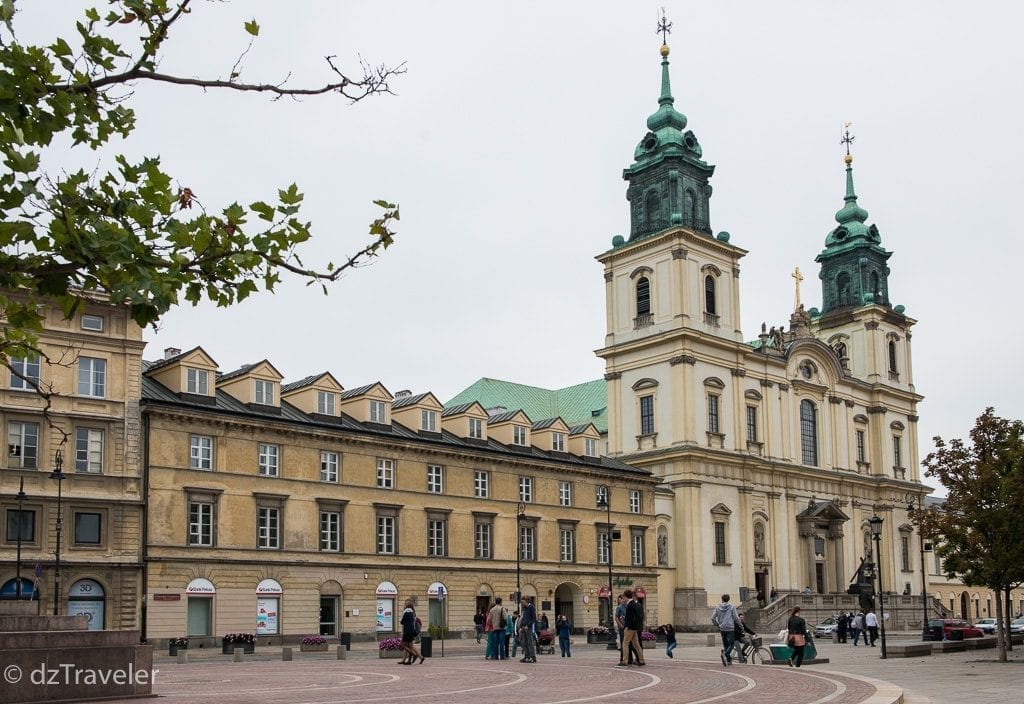 Locate Chopin Benches
Chopin Benches also known as musical benches can be found 15 different historical sites of the city. Mainly where the famous Polish composer spent time in Warsaw in the first part of the 19th century. I saw one right by the Holy Cross Church. The benches are made of black granite and a map showing all places on the Chopin path in Warsaw. You can also listen to a short version of Chopin's music by pressing a button.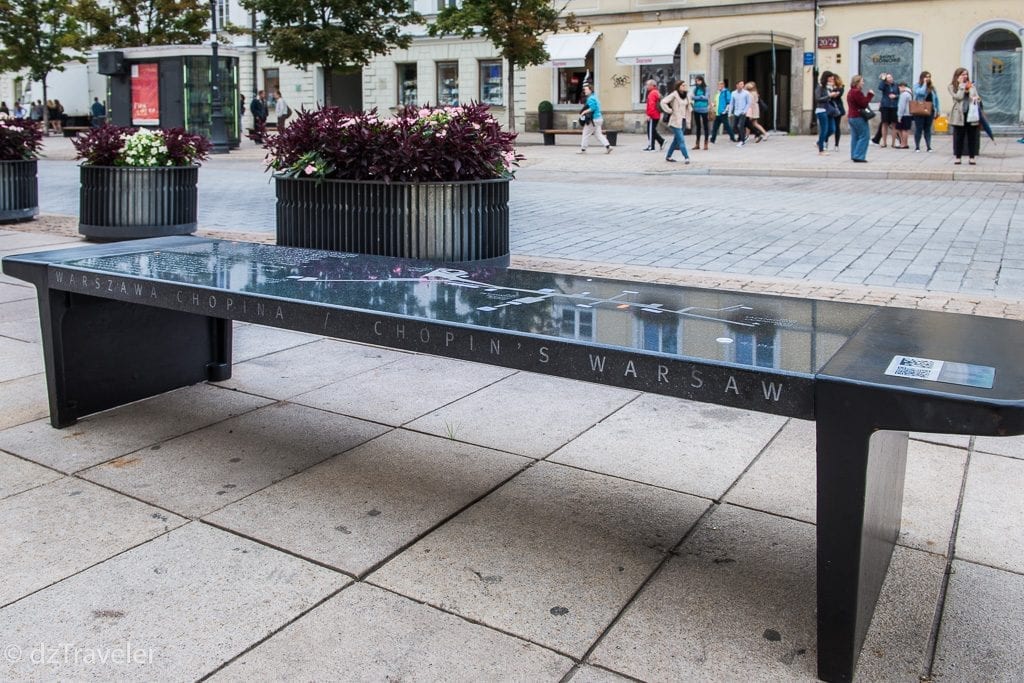 Nicolaus Copernicus Monument
The Nicolaus Copernicus Monument is located on Krakowskie Przedmieście is one of the renowned landmarks of Poland. It is right in front of the Polish Academy of Sciences in Warsaw.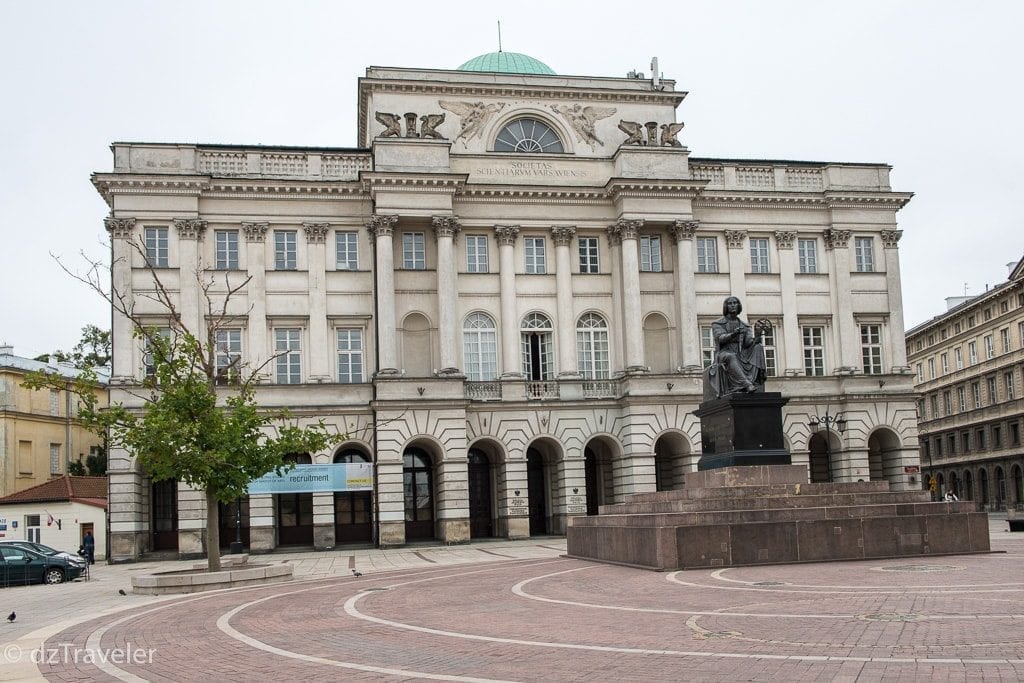 Where Did I Stay in Warsaw
Mercure Warszawa Grand Hotel is conveniently located in Warsaw with easy access to the City's multiple attractions and landmarks. Great service, modern and clean rooms. A great family friendly place to stay in Warsaw.
---
Do You Have a Property to List
If you are interested to list your home, apartment, room, and other unique places to our affiliate booking.com then click here.
---
Are You Looking For a Guided Tour
If you have limited time to explore the city on your own then try out a guided tour offered by our affiliate below.