Thessaloniki is a historical port city in Northern Greece by the Thermaic Gulf of Aegean sea. The city has interesting remains of the Roman, Byzantine, and Ottoman-era monuments. I just arrived here in Thessaloniki from Sofia, driving for about 4 hours. After settling down at the hotel, still going to have the entire afternoon to explore the city. So the best place to start my adventure is at Aristelous Square and then strolling down the waterfront towards the White Tower.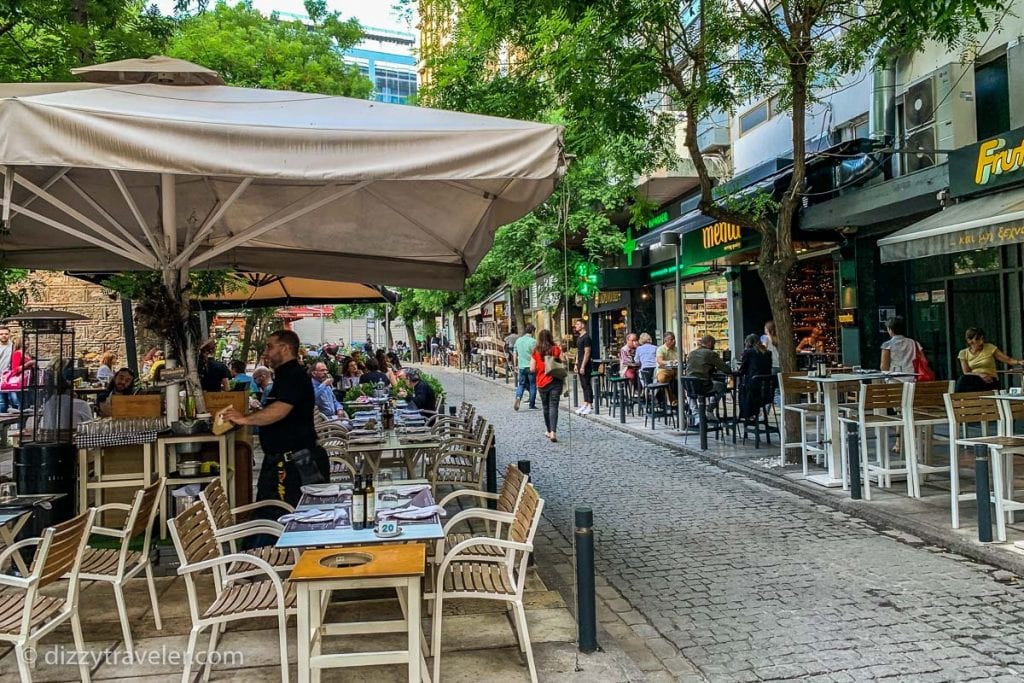 I have visited the Balkans Peninsula between late May and early June, specifically Northern Grecce. The weather was fantastic, the mountains were lush green, and I was able to see a few snow cap mountains in a few of the countries I have passed through. If you plan ahead, then you may get cheap Airline deals to Athens or Sofia, Bulgaria.
Therefore based on my experience, the best time is spring and autumn to be more specific, be there between early May and the end of June for gorgeous weather while dodging the summer crowds. Not to mention that Hotels are going to be still a bargain.
Thessaloniki airport is only 16 km from the city center and served by various airlines, including the USA and daily direct flights from Athens Eleftherios Venizelos Airport (AIA). For bargain airline tickets check here, early booking will reward you with a good deal.
By Train
By Train (train ticket online http://www.trainose.gr/en/)
If you are heading to Thessaloniki from Athens, then the best way to get there is by train.
InterCity Train Class A = 55 Euro and Cass B = 45 Euro. Travel time is between 4h 10m to 4h 30m. There are five daily services starting at 6:00 am and every 3 hr intervals until 6:00 pm. There is a night train (regular train) that will cost you 35 Euro for Class A, and 25 for Class B, which takes about 7 hours to get there. 
You can explore or book your ticket directly from this website. http://www.trainose.gr/en/
By Bus
Alternatively, you can travel by bus, which is a common way to reach Thessaloniki from Athens or countries in the north. From Athens, it takes about 5+ hours, and the cost is about 40 Euro. For an online bus ticket, you can visit https://ktelthes.gr/en/ website. 
The Macedonia Intercity Bus Station is the largest in Greece and offers domestic and international routes to various European countries.
Driving
Driving in Greece is exciting and fun but may cost more than other modes of transportation. Gasoline is expensive as well as the toll unless your traveling in a group and splitting the cost. Driving from Athens to Thessaloniki may take 5 to 6 hours.  
Getting Around in Thessaloniki
The city center is easily walkable. A 30-minute walk will cover the main attractions, shops, and restaurants. There are plenty of taxis all around, and I found it the best way to move around.
Moving around by bus is also cheap as long as you know the bus route for your destination. Bus tickets cost .50 Euro, and they are available for purchase at kiosks or exact change of .60 Euro on board.
From Thessaloniki Airport to The City
The airport is 15 km from the city center, by bus, it's about 45 minutes ride and costs only 2 Euro. This airport shuttle runs 24/7 to and from the airport and the city center. There is no Ubar available but a 25 minutes door to door 25 taxi service from the airport will cost you about 24 Euros.
Thessaloniki is small and compact, a great weekend getaway from Athens, Sofia Bulgaria, or from Lake Ohrid. There are so many things to do in Thessaloniki, such as exploring the old town, uptown, historical places, and beautiful coastal walk. I was there for two days and found it more than enough to cover all the areas of my interest. But consider additional days if you plan day trips to places like Pozar springs or monastery of the holy trinity in Meteora.
Things to do and see in Thessaloniki
There are so many exciting places for sightseeing, so to cover as much as possible, I planned my first day by taking an early morning self-guided walking tour through the historic Ano Poli area in Thessaloniki. Then after late breakfast, start heading towards other parts of the town. Here are a few sightseeing activities that can be on your to-do list.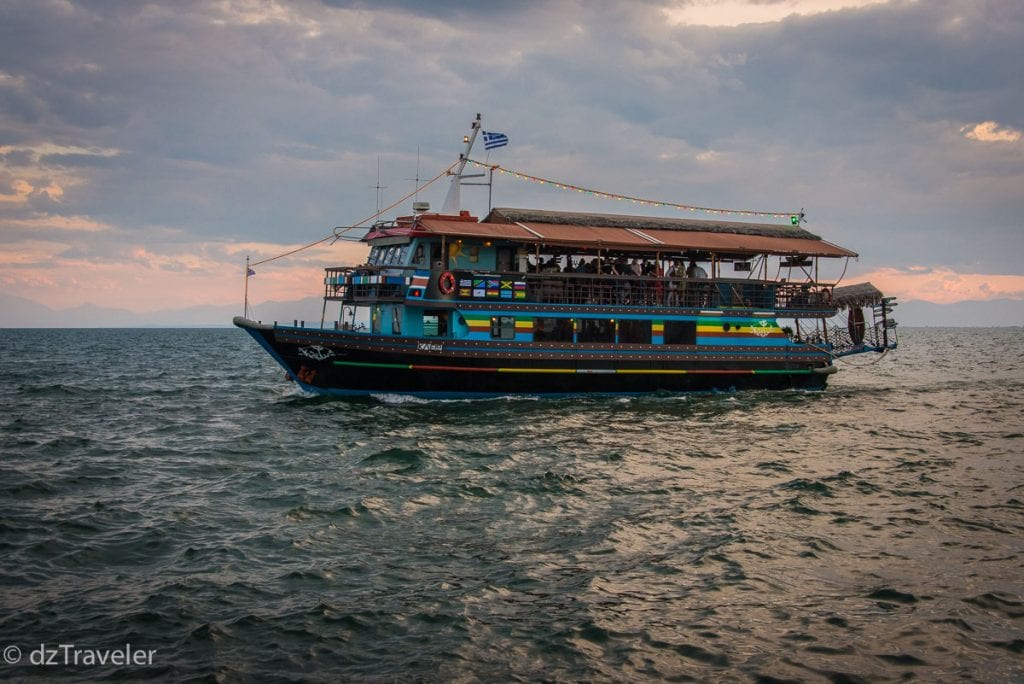 My First Stop at The Arch of Galerius
From the hotel it was a 15 minutes walk located on the same street called Egnatia. The Arch of Galerius or Kamara and the Rotunda are neighboring early 4th-century AD monuments is one of the most famous landmarks of Thessaloniki.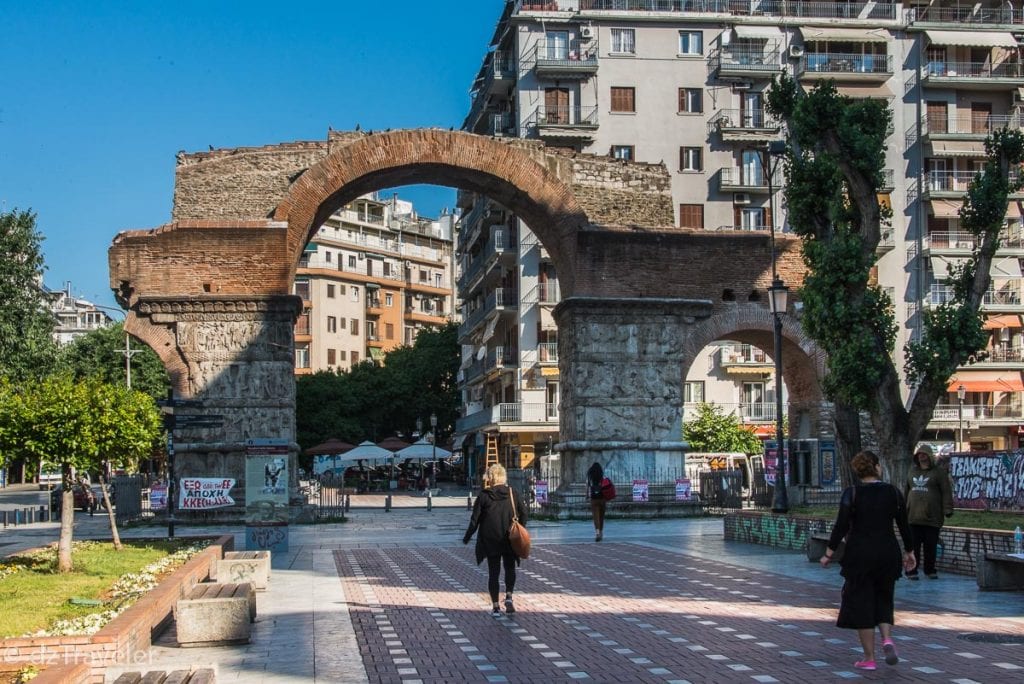 Next The Rotunda or Agios Georgios church
The oldest masterpiece in Thessaloniki, the Rotunda, is located next to the Arch of Galerius. This massive round building is also known as Agios Georgios. In earlier days, it was a Roman mausoleum, then converted to a Christian church, later a mosque.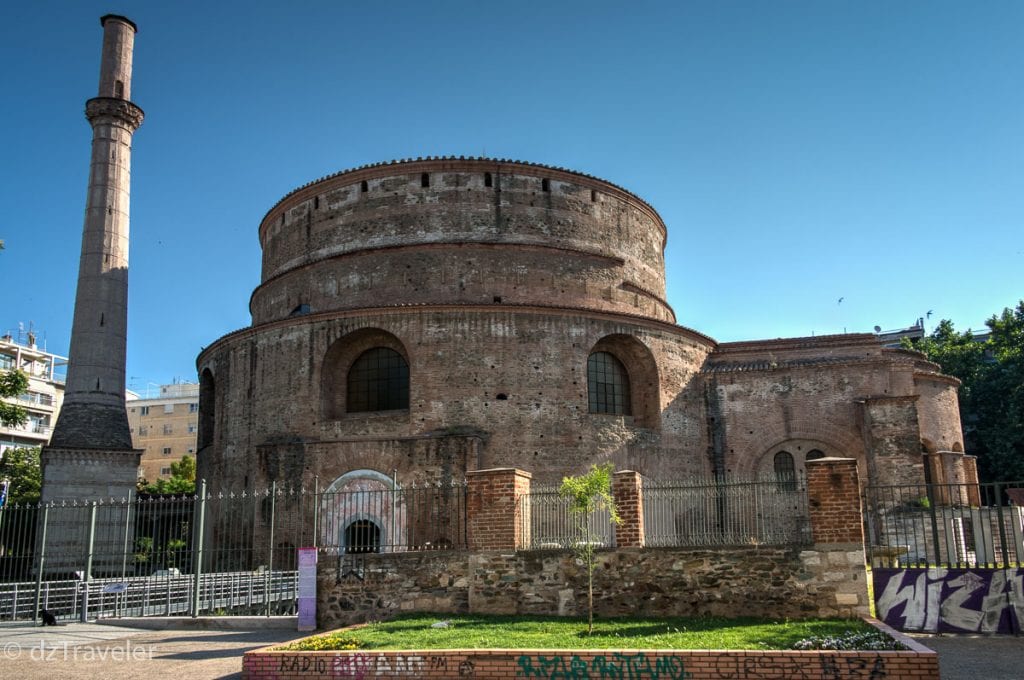 Visit Church of St Demetrios Thessaloniki
During my early morning self-guided walking tour of Thessaloniki, I have visited many churches, The Church of St. Dimitrios is one of them. Also known as Hagios Demetrios, is quite majestic and is the main sanctuary dedicated to Saint Demetrius of Thessaloniki. It worth to visit this historical church while visiting this area.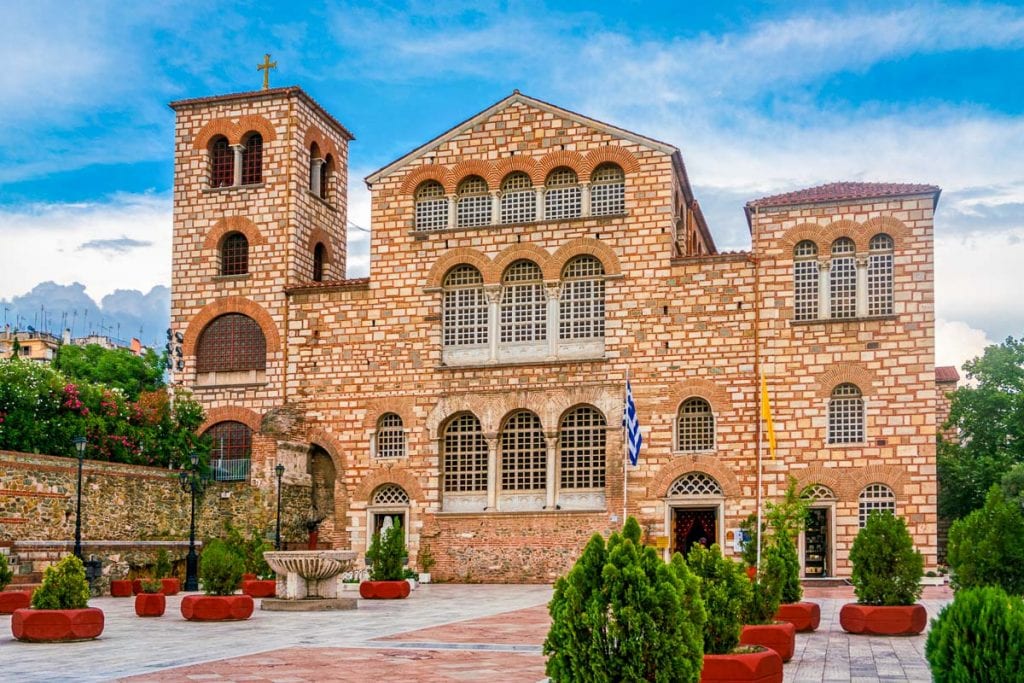 Saint Gregory Palamas Holy Metropolitan Church
St. Gregory Palamas Holy Metropolitan Church is one of the most beautiful churches in Thessaloniki, located right on Mitropoleos street between The Aristotelous Square and The White Tower. It was built in the late 13th-century and went through the destruction and rebuilding process thereafter. It worth paying a visit to this beautiful historical monument.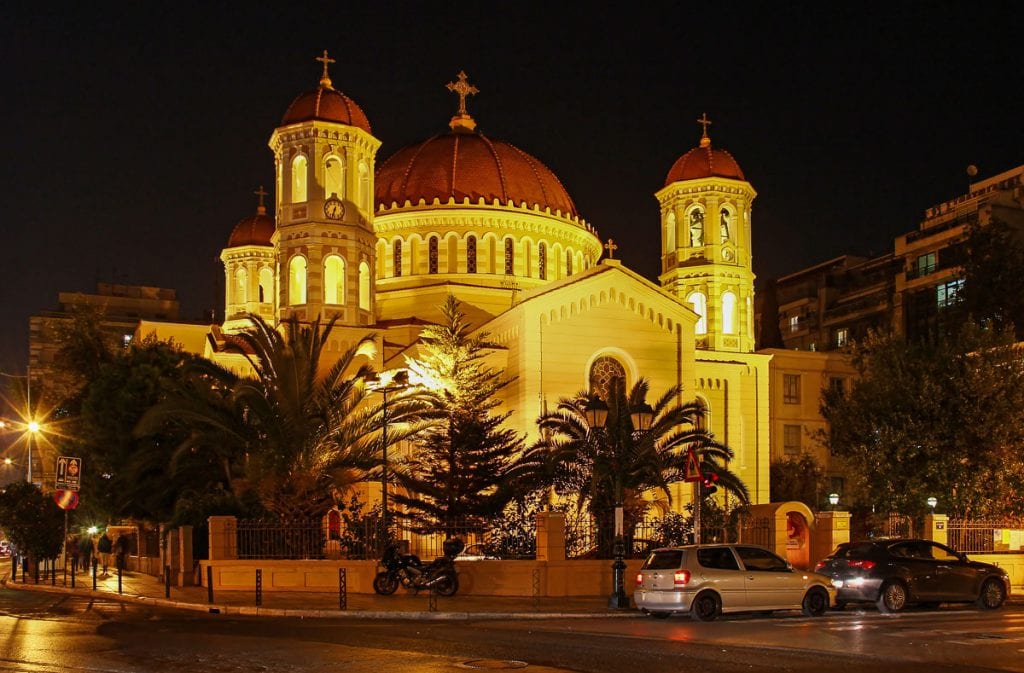 There are guided tours available from Thessaloniki, they usually combine sightseeing, lunch and a few sightseeing stops on the way. Get Your Guide is the one I recommend.
Cathedral Church of Hagia Sophia in Thessaloniki
Only a few blocks from the Arch of Galerius, The Hagia Sophia is one of the oldest churches in the city still surviving today. It is one of many masterpieces in Thessaloniki included as a World Heritage Site on the UNESCO list.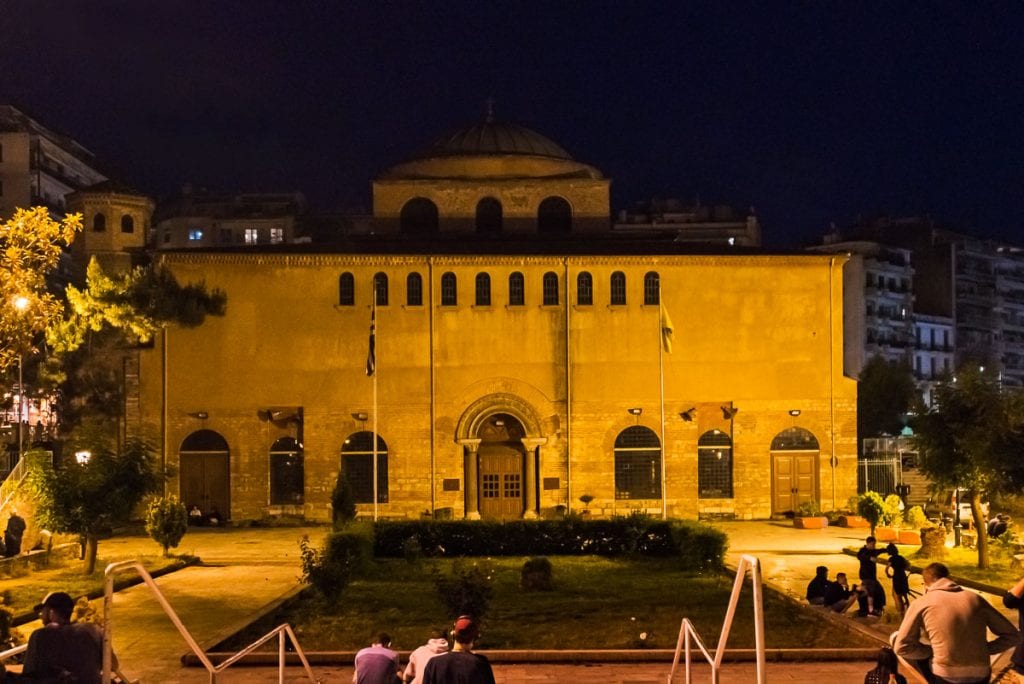 Ancient Theater of Thessaloniki (Roman Agora of Thessaloniki)
One of the most facinating places in Thessaloniki to visit is the ancient Roman-era forum, located at the upper side of Aristotelous square. The site is a large area, discovered by excavating up by accident in the 1960s. Its construction began at the end of the 2nd century A.D. on the site of an older forum starting from ancient Imperial times.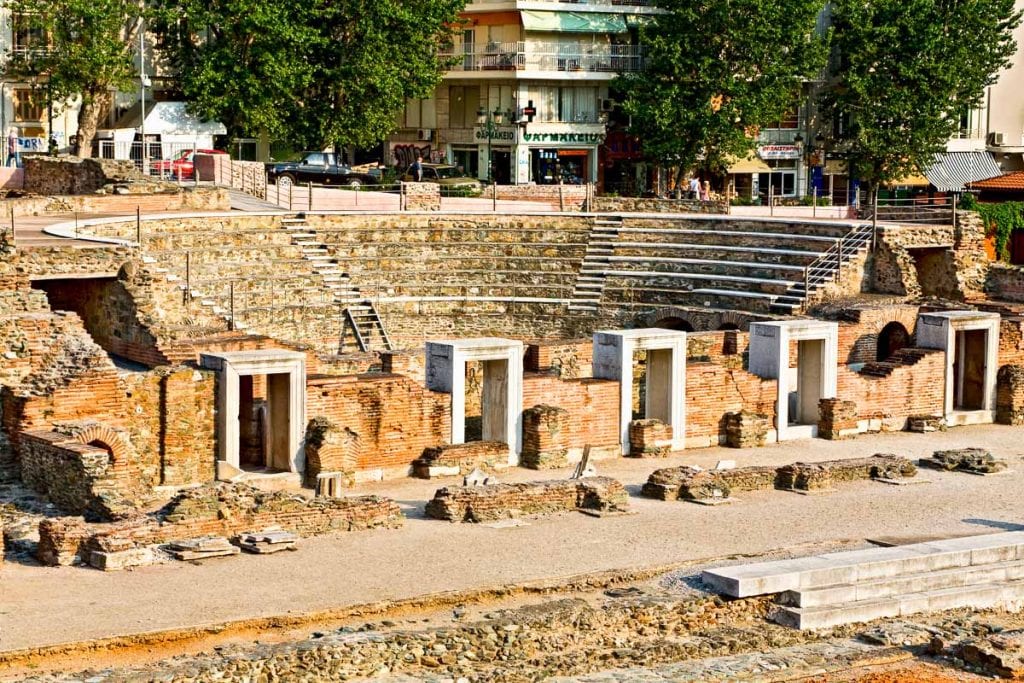 Visit Aristotle (Aristotelous) square in Thessaloniki
Aristotelous Square is the most famous and popular square in the center fo Thessaloniki located on the Nikis avenue by the waterfront. A worth visiting specially in the afternoon when the entire place comes to life. The outstanding views of Thermaikos Gulf, the sunset and the Olympus massif mountain range in backdrop makes it the best neighborhood to visit for a ever lasting eperience.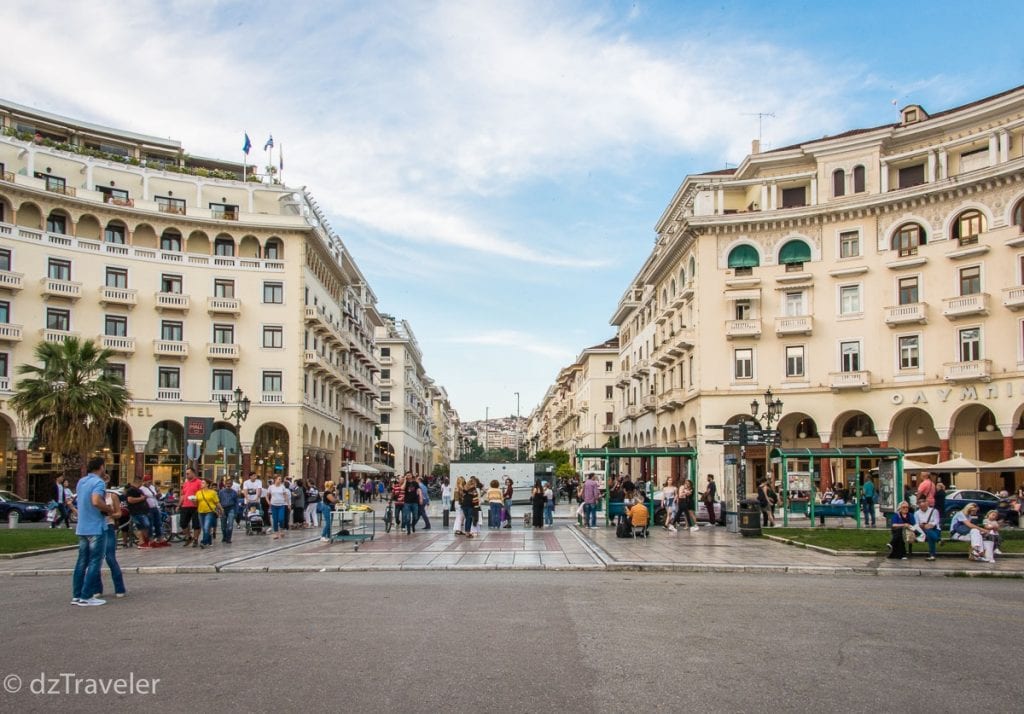 The White Tower of Thessaloniki
The tower was built in 15th century in order to replace an older 12th century Byzantine fortification while it was later recontsructed by the Ottomans.
Originally it was a fort as a defense to the harbors entrance, then as a garrison and a prison. Today the White Tower and the museum is open to the public. People love the beautiful panorramic view from the tower's highest level.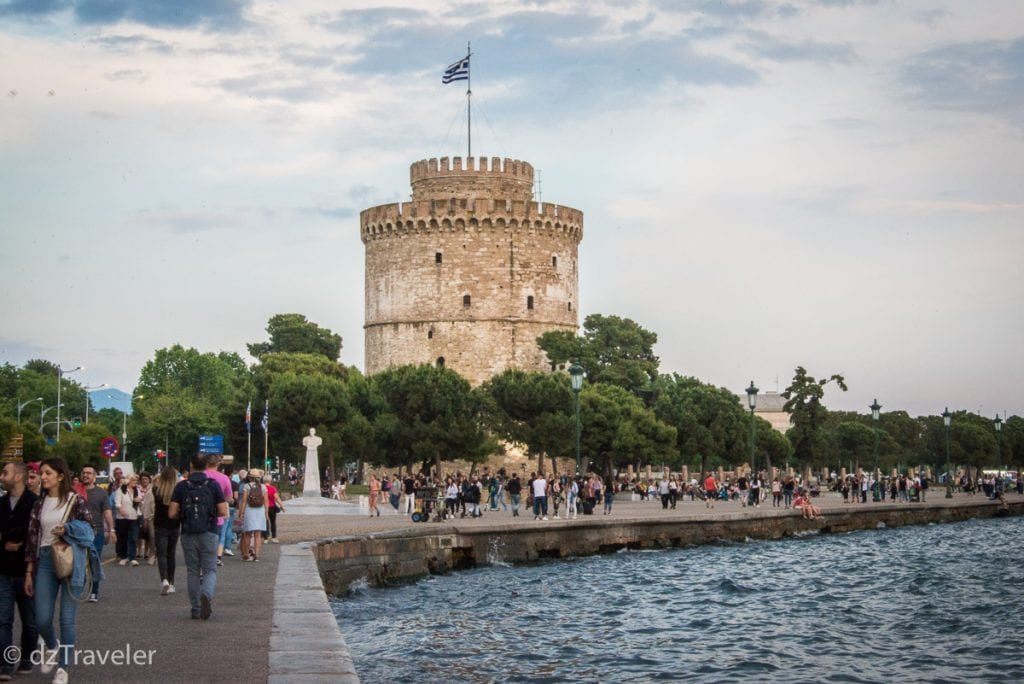 Church of Panagia Chalkeon
Church of Panagia Chalkeon, as 11th century church which was included in nthe UNESCO World Heritage List in 1988. Located across the Kapani Market just a couple of blocks from the ancient agora of Thessaloniki. It is one of the many Byzantine and Paleochristain Monuments of Thessaloniki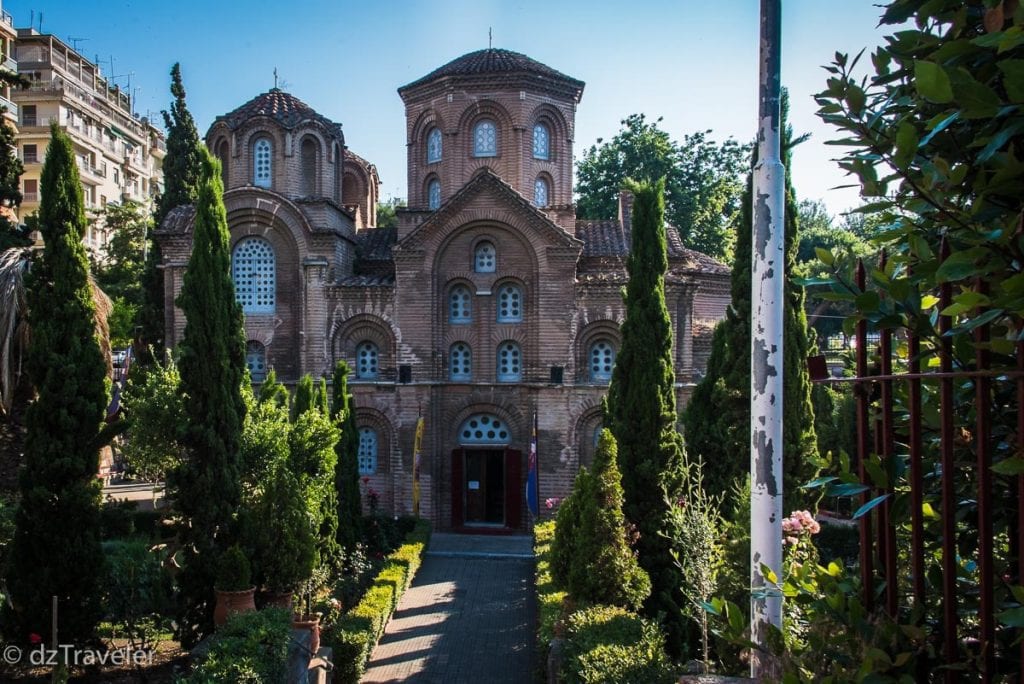 Vlatades Monastery of Thessaloniki
If you are visiting Upper Town (Ano Poli or Old City) then definitely you need to visit the historic Monastery of Vlatadon and the Seven Towers Fortress.
It was built somewhere between 1341 to 1371 AD one of nthe oldest and most important Byzantine monuments of Thessaloniki.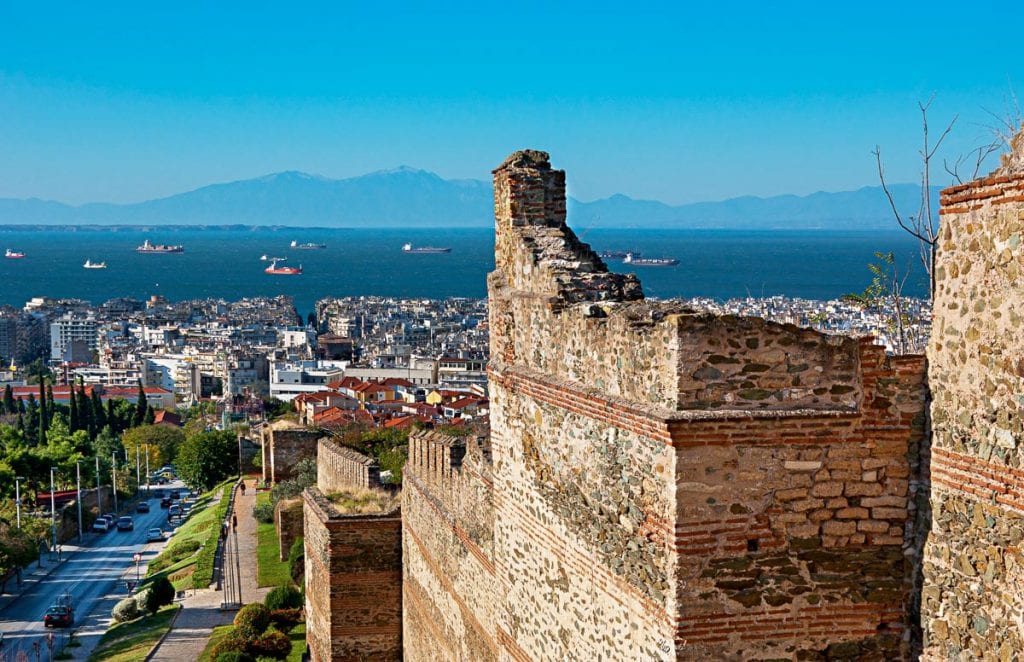 Church of the Acheiropoietos
Another olest surviving Christian temple is Panagia Acheropoietos is a must see site while in Thessaloniki. During the 15th century Panagia Acheiropoeitos was converted into a mosque and went though a few restorations and renovations. But still several critical characteristics remain intact at a certain degree.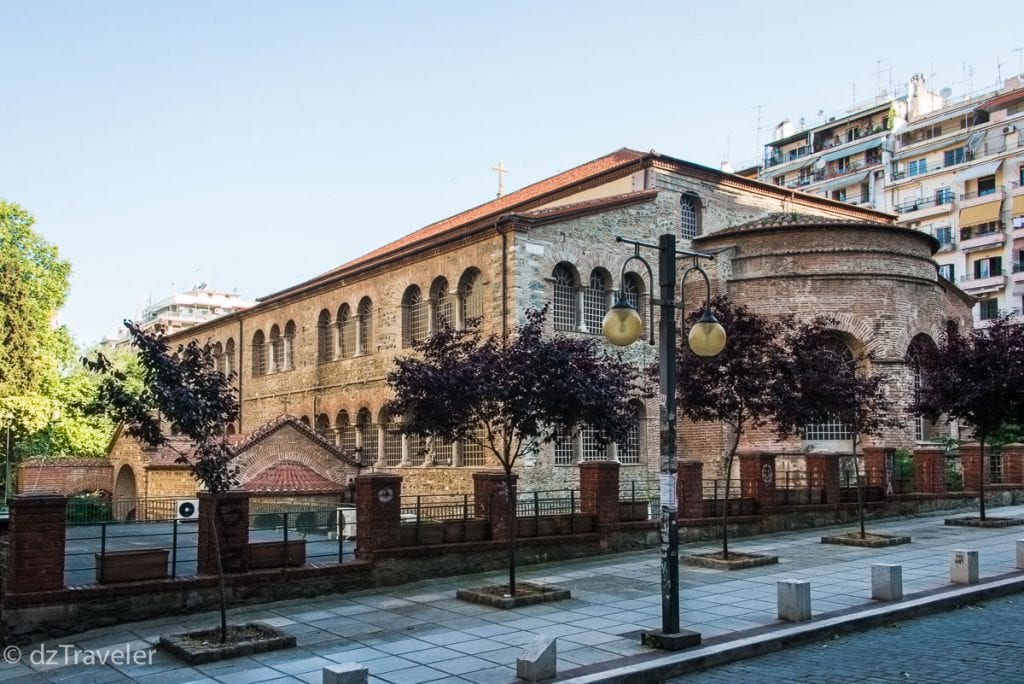 Where Did I Stay In Thessaloniki, Greece
El Greco Hotel, is centrally located in Thessaloniki, just a 5-minute walk from Aristotelous Square and a 20-minute walk from the White Tower. There are a few nice restaurants around this hotel, and public transportation is available right in front of the hotel. 
ABC Hotel is centrally located and just a few feet from Helexpo Exhibition Centre and a few museums.
All rooms at Abc have air-conditioned modern rooms, with TV, minibar, free Wi-Fi, safe and much more.
Have Local Food in Dhaka
Kanoula Mediterranean Cusine
Address: Raktivan 8, Thessaloniki,
This is a fantastic family-run restaurant that is not going to cost you a lot but will blow your mind with an Amazing traditional Greek culinary experience.
Charoupi
Address: Doxis Street 4, Ladadika, Thessaloniki for high-quality, delicious authentic food of the Mediterranean gourmet touch of the island of Crete, visit this Charoupi restaurant in Thessaloniki. I found it great that the menu consists of a limited amount of dishes, which are prepared and serviced traditionally.
My Opinion and Last Word
Have you been to Thessaloniki, Greece? Any cool tips to share?
I loved being to this country down under and want to go back again. Hope my story have motivated you to visit. 
Please leave a comment below! I'd love to hear from you to improve my knowledge. 
Was this travel guide helpful for you?
If you'd like to help me continue making free guides, here is one way you can help:
Share This Guide – If you have a friend that would benefit from this guide, share it with them. Or post this guide on Facebook, Twitter or Google+
Your Support would definitely help me making more free guides like this. Thank you in advance!
Affiliate Link – This post in Dizzy Traveler contains affiliate links, which means I receive a referral commission if you purchase after clicking at no additional cost to you. These funds go to maintain the site. Thank you for your support.
Here is a few affiliate links that may help plan a perfect trip while staying within budget.