Antelope Canyon Travel Guide & Things to do in Page, Arizona
Page is located in Coconino County near the Glen Canyon Dam, Lake Powell, Horseshoe Bend, and home to one of the most visited slot canyon called Antelope Canyon. The amazing Upper and Lower Antelope Canyon, in particular, is a photographer's dream site, should be on the top of your bucket list.
Best Time to Visit
Antelope Canyon – Best time to visit Antelope Canyon is between early April or late September and to avoid crowed consider mid-week tour if photography is your interest.
Lake Powell – Best time to visit Page and Lake Powell, Arizona is between April – October, the temperature remains above 70º C. The elevation is about 3,700 feet for both Page and Lake Powell. Since they are just a few miles apart, so the temperatures are basically identical.
Horseshoe Bend – is best viewed late morning or midday. The bottom of the bend and river are in shadow at other times. During the sunset, the sun will be against you and the Horseshoe Bend and the river below will be in shadows off the canyon walls. But still, sunset is one of the best time to visit to experience it from a different perspective.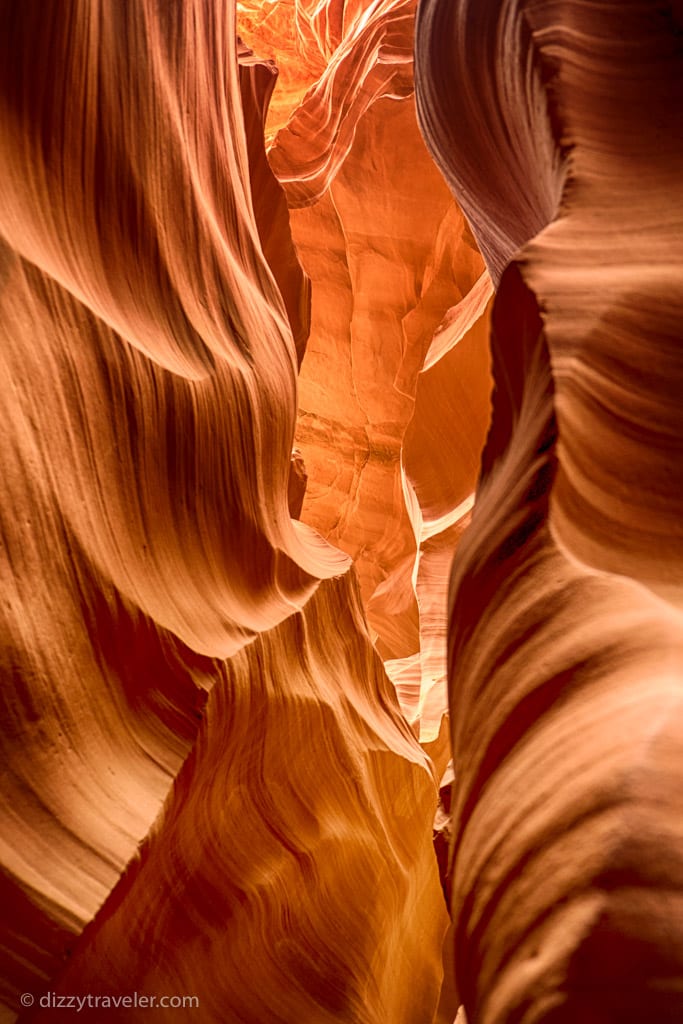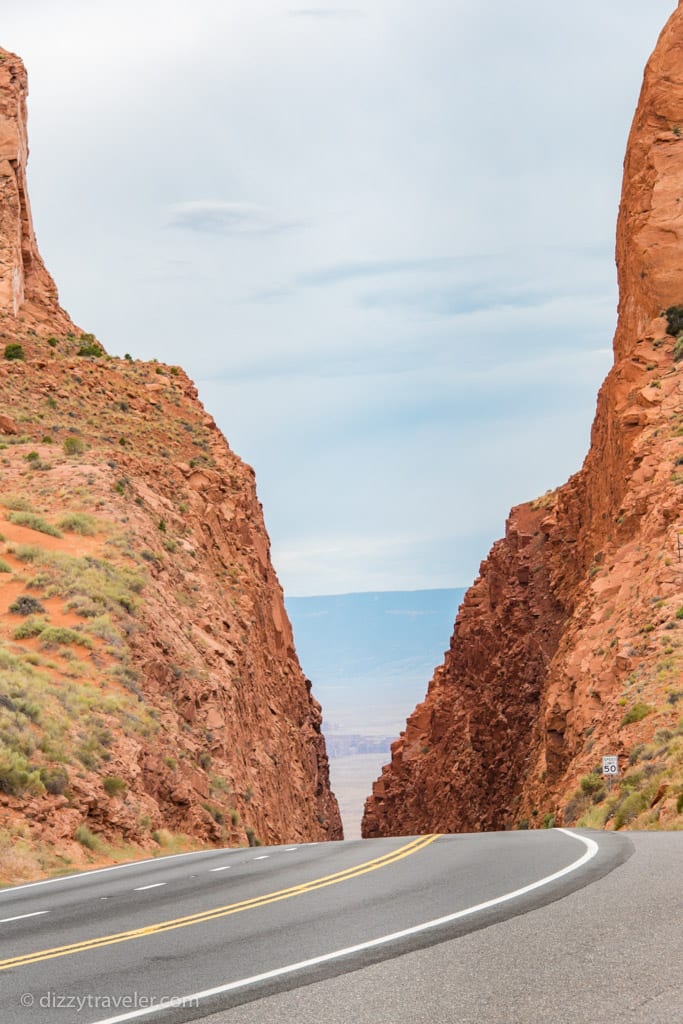 How To Get There
Page is one of the remote towns in Arizona. you may be wondering what would be the best way to get there. This small town is located on the Arizona Utah border, surrounded by beautiful national parks and the Navajo reservation. Many visitors add this a day trip from from Grand Canyon or Flagstaff or fly from Phoenix to Page Municipal airport (PGA).
Driving from Flagstaff to Page
I took a flight from Los Angeles to Flagstaff with a stop at Phoenix and from Flagstaff airport rented a car to get to Page. Driving from Flagstaff to Page is only 2 hours or less. But it took me longer though, as I stopped a couple of times to enjoy the scenic beauty on both sides of highway 89.
Getting There By Air:
Click here for deals on daily flight to Page Municipal Airport (PGA) from Phoenix (PHX), this could be a better option to fly to Page if you are a solo traveler. There are also flights from Denver, Colorado and Farmington, New Mexico. If you decide to fly then renting a car from Page Airport is also easy.
Photography Trips For Best Pictures
Photographers Tips – Best months for the light beams inside the Upper and Lower Antelope Canyon are between June – August. Sunny days would bring Sunbeams in the midday between 11:000 am and 1:30 PM. Upper Antelope Canyon is famous for the light beams whereas Lower Canyon is also very famous for its colorful rock formation but light beams are seen less over here.
If you book a photography tour, you will get priority when it comes to the best spots to take pictures. Guides will definitely help you out of your shots. If you're more interested in Lower Antelope Canyon or any other tours and activities around Page then, check out here.
I would recommend at least take a wide angle lens Nikon AF-S FX NIKKOR 24-70mm and a tripod that I use all the time Carbon Fiber Portable Tripod with Ball Head.
Horseshoe Bend – is best viewed late morning or midday. The bend and river are in shadow at other times. At or just before sunset, the sun will be in your eyes and the bend will be in shadow.
Visit Antelope Canyon
A trip to Arizona would not be complete without seeing the magical Antelope Canyon. Upper and Lower Antelope Canyons are equally popular, just outside Page, about 15 drive, are the most visited and photographed sites in the USA. The best time to visit is between 10:30 am – 12:30 pm for a beautiful view of light beams passing through the holes above and making an unbelievable scene. Click here to find Find tours, activities, and more.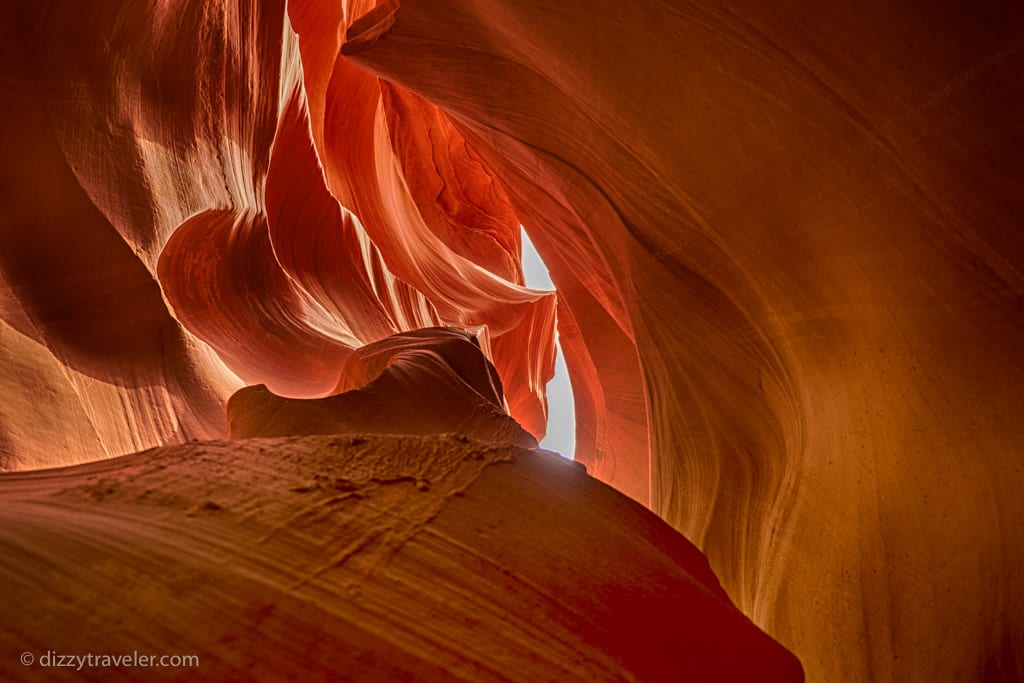 Lower Antelope Canyon:
Lower Antelope Canyon is fascinating; the colorful rock slowly created over millions of years by water and wind, amazing to see the bright red, orange, pink, purple, and blue curving sandstone rocks around that will definitely take your breath away. Over the years, Lower Antelope Canyon has become a favorite gathering place for photographers, tourists, and visitors around the world, therefore early booking is recommended.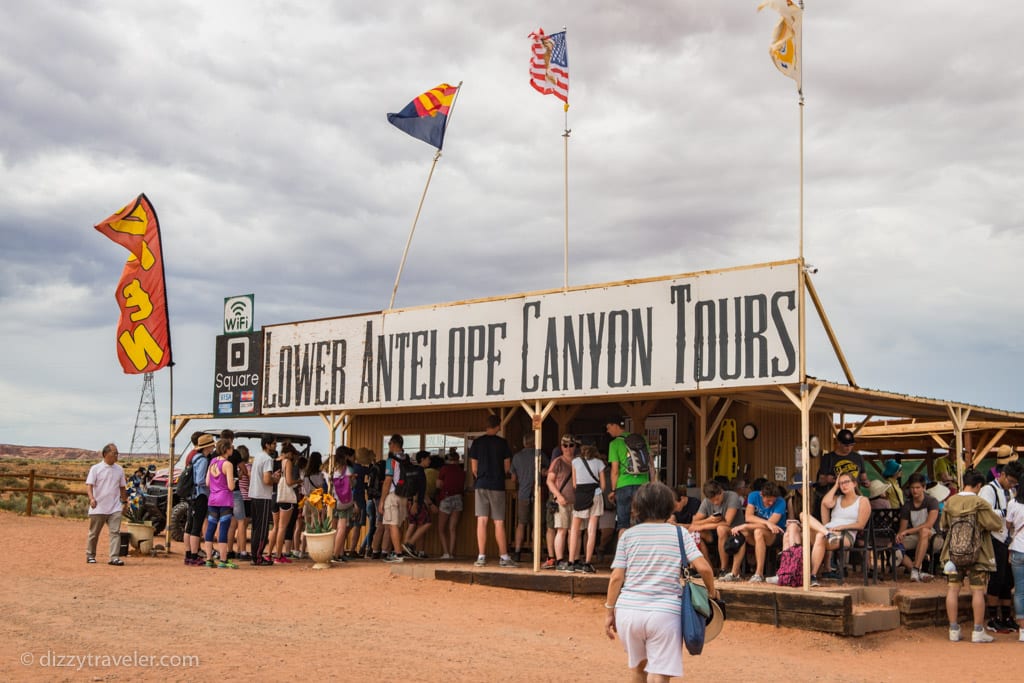 This tour runs in a smaller group of 10 every 30 minutes from the visitors center. Since this area is located in the Navajo reservation, so can only be accessed with a Navajo guide. At the beginning of the tour, visitors need to descend steep ladders to get to the narrow canyon floor. Inside the canyon, there are a few more staircases to pass through, and in some sections, it gets narrower.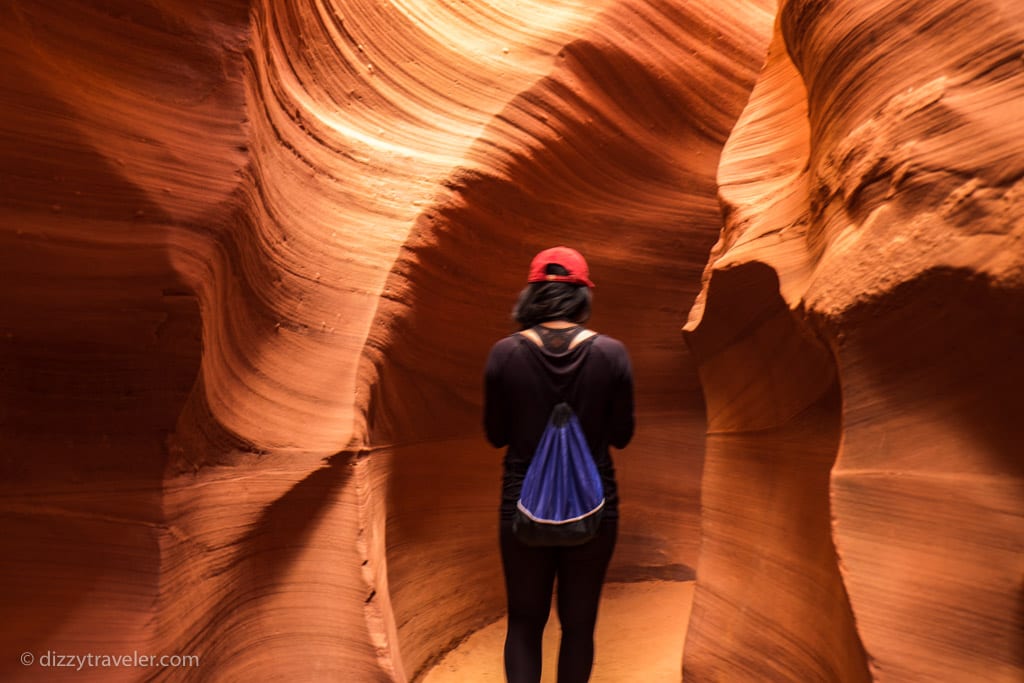 Upper Antelope Canyon
Both canyons are stunning, but Upper Canyon is also one of the most popular among photographers. The light beams through the dust inside the canyon during midday; it is unbelievably beautiful. There are limited trips offered. Therefore if you like to visit the upper canyon, then you need to book in advance, in fact, months in advance.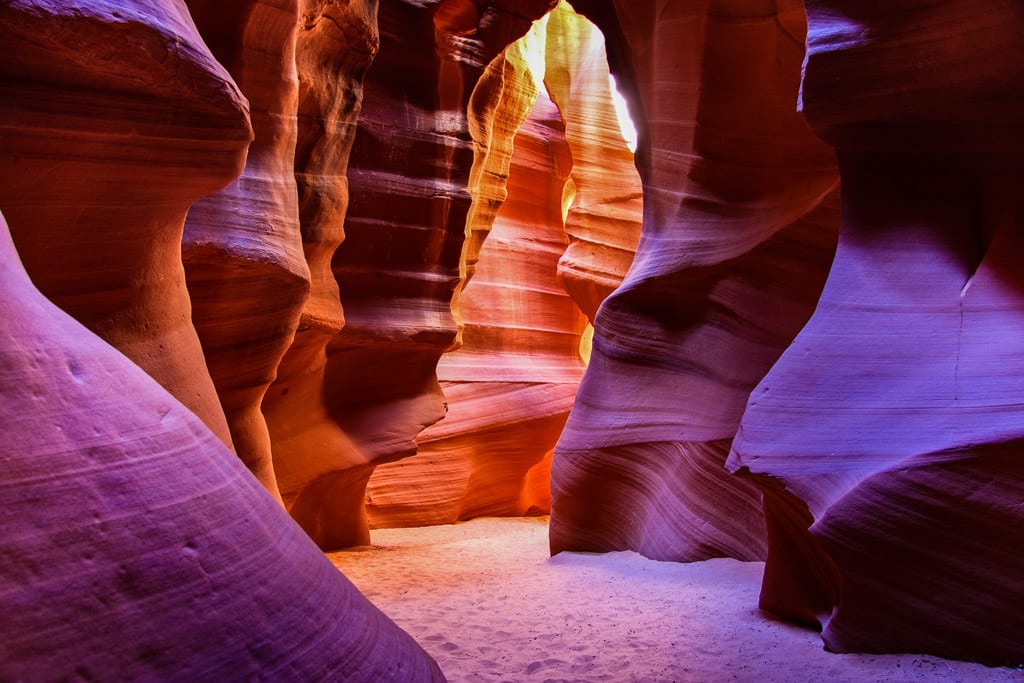 Must Visit Glen Canyon Dam
The Glen Canyon Dam is a huge dam on the upper Colorado River, on the northern border of Arizona. The Glen Canyon dam impounds the Colorado River in a man-made reservoir named Lake Powell. This a similar looking to the famous Hoover Dam.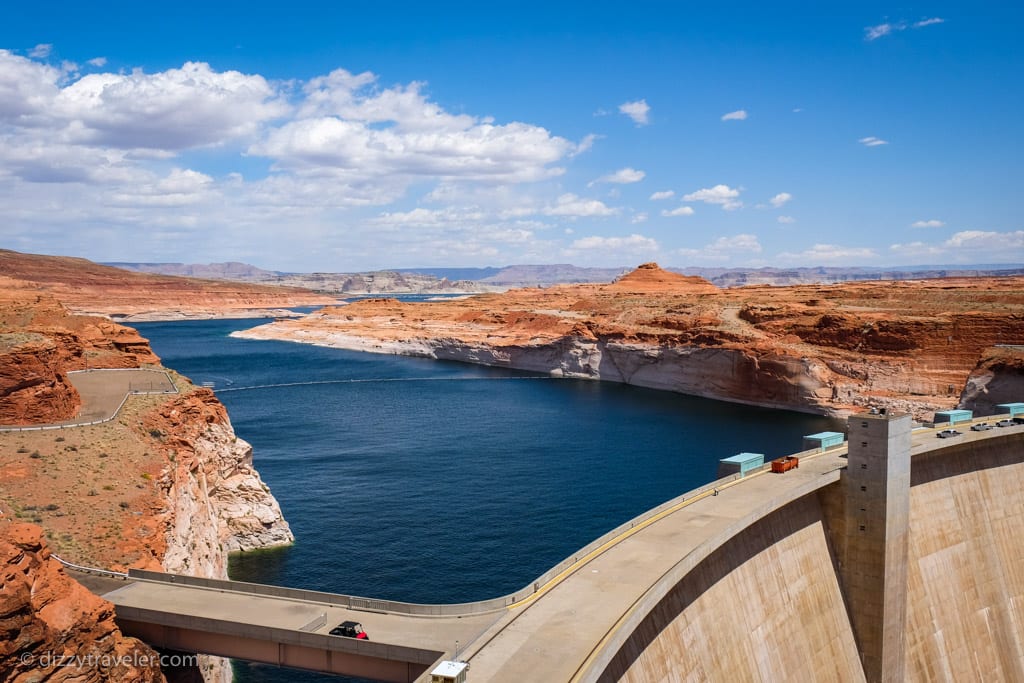 Looks like Hoover Dam but it's Glen Canyon Dam instead, upper Colorado River – Photo Credit: Rusafa Mahmood
Take A Boat Trip in Lake Powell
There's no better way to see the best of what Lake Powell has to offer than by boat. Sunset dinner cruise is one of the most favorite events in Lake Powell.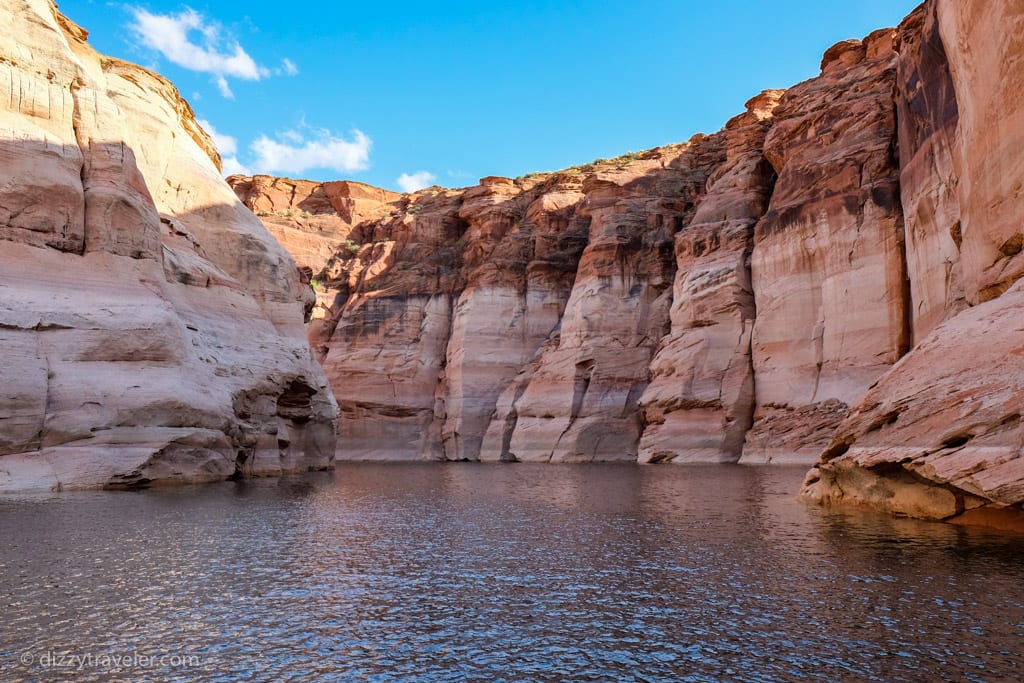 The best way to enjoy Lake Powell is by taking a Boat Trip
Hike Your Way Up To Enjoy The Horseshoe Bend
For a stunning view of a lifetime pay a visit to Horseshoe Bend. If you are a travel photographer pay attention to know what time of the day would be best for your subject.
You will find yourself literally standing on the edge of crumbling sandstone cliffs and look over, moving as close as you dare to the edge. It is spectacular, and a bit freaky for those who are afraid of heights.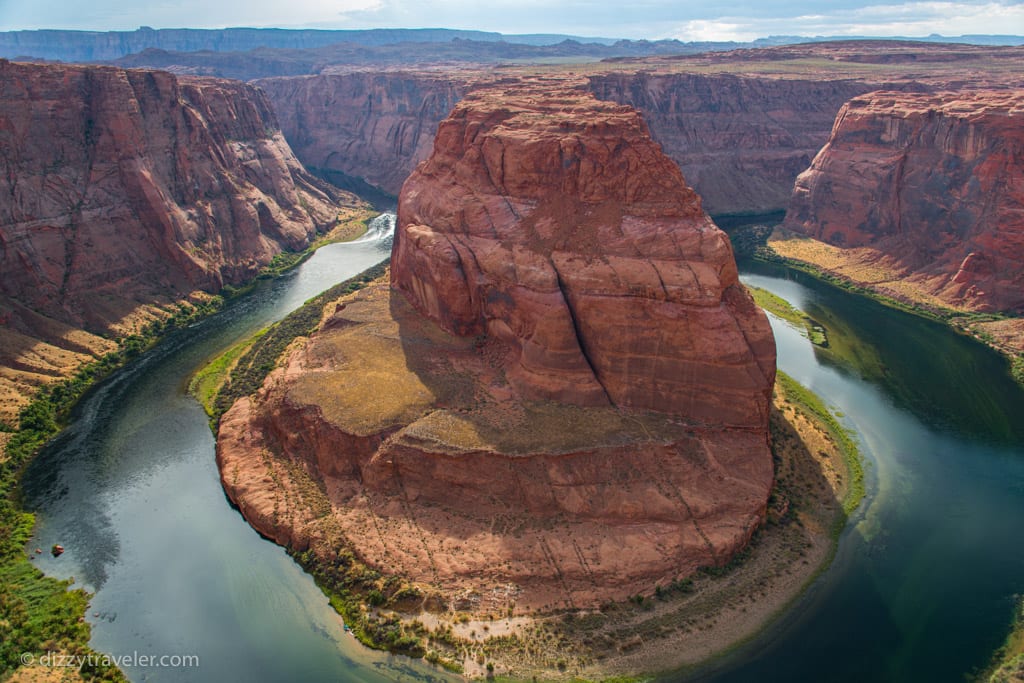 Pro Tip: Stop at Sunset Crater
If you are driving from Flagstaff or Grand Canyon to Page then I would highly recommend to stop at Sunset Crater. It is located on route 89 only 15 miles north of Flagstaff. The 1000 foot high (305m) cinder cone was formed by an eruption over 900 years ago. Great place for hiking.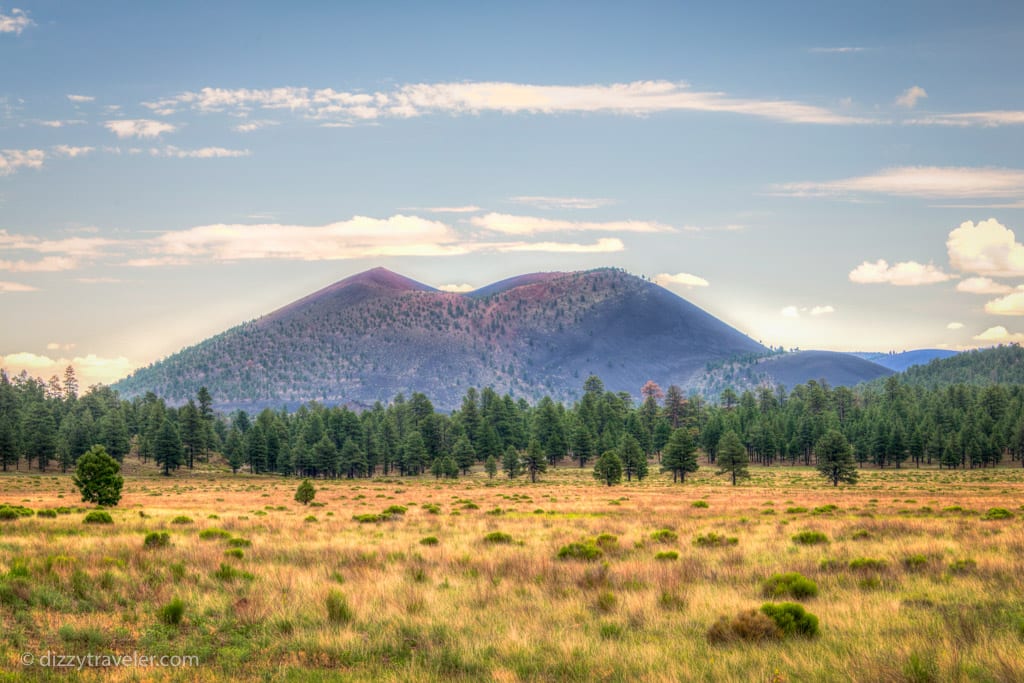 Where to stay in Page, Arizona
Desert Canyon Inn is located in Page, Desert Canyon Inn is 7.5 mi from Lake Powell and Antelope Campground. The property is located 4.5 mi from Horseshoe Bend and 29 mi from Rainbow Bridge National Monument. The nearest airport is Page Municipal Airport, 0.6 mi from the property.
Country Inn & Suites in page is located 9.3 mi from Antelope Canyon, free private parking, a bar, and a shared lounge. Each guest at the 3-star property can enjoy mountain views. A great place to stay with the family during your Antelope Canyon trip.
My Opinion and Last Word
Have you been to Page, Arizona? Any cool tips to share?
I loved being in Page, Arizona, and want to go back again. Hope my story has motivated you to visit Antelope Canyon. 
Please leave a comment below! I'd love to hear from you to improve my knowledge. 
Was this travel guide helpful for you?
If you'd like to help me continue making free guides, here is one way you can help:
Share This Guide – If you have a friend that would benefit from this guide, share it with them. Or post this guide on Facebook, Twitter or Google+
Your Support would definitely help me making more free guides like this. Thank you in advance!
Affiliate Link – This post in Dizzy Traveler contains affiliate links, which means I receive a referral commission if you purchase after clicking at no additional cost to you. These funds go to maintain the site. Thank you for your support.
Here is a few affiliate links that may help plan a perfect trip while staying within budget.