When you think of Dallas you may think of the TV series 'Dallas' or the slogan as 'Big Things Happen Here', regardless of the magic word that inspired you to visit the 2nd largest city in Texas, I am sure you will be amazed by what it has to offer. A city that definitely worth pays a visit as there are much to discover in Dallas.
Top Things To Do In Dallas
Go Uptown On The M-Line Trolley
A free ride through uptown and downtown on those fully restored, old-school streetcars is a great way to start your day in Dallas. This is a nice comfortable way of sightseeing on a sunny day.
The Sixth Floor Museum at Dealey Plaza
The Sixth Floor Museum at Dealey Plaza at the intersection of Elm and Houston Street. The former Texas School Book Depository where significant evidence of a sniper was found following the assassination of President John F. Kennedy.
Visit Klyde Warren Park
It's a beautiful park over a huge freeway, a great way to enjoy being outside in the middle of Downtown Dallas without leaving the city. There are so much to do like yoga, free dancing lessons, and music, this beautiful park plays many coolest events in the city.
GeO-Deck in Reunion Tower
This is a must-see in Dallas, the iconic Reunion Tower worth visiting for a breathtaking 360 panoramic view from an elevation of 470 feet. You could experience the picturesque view as well as a beautiful photo opportunity during the day or night. Dining at Wolfgang Puck's is also another way of enjoying the beautiful view while having delicious local food.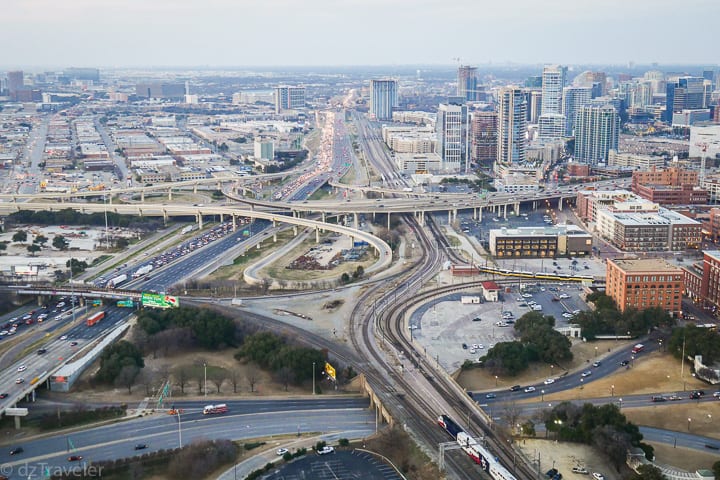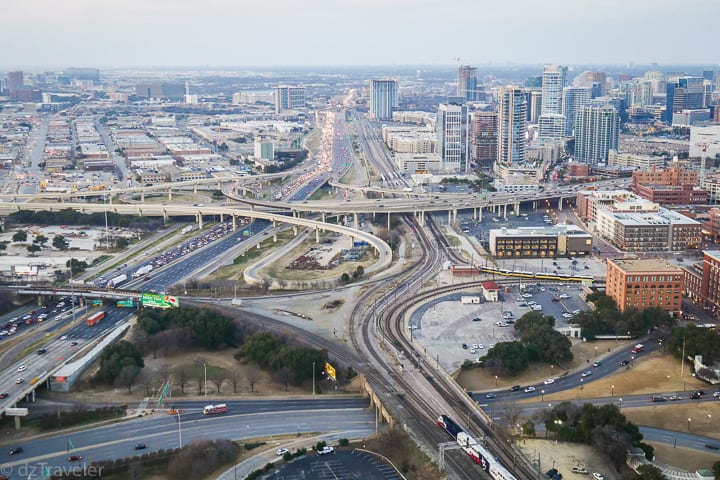 Chase Tower – Sky Lobby
This is a less visited location on the 4oth. the floor of 55 storied Chase Tower. The good thing is this free and through the floor-to-ceiling glass window, you will have the opportunity to view downtown from hight above.
Cedar Ridge Preserve
The Cedar Ridge Nature Preserve is a scenic, rich in wildlife, piece of hill country located only a 20 minutes drive from downtown Dallas. A great place for the hiker, there are nine miles of trails ranging from easy to difficult hiking. This place is most popular among wildlife lovers, also there are butterfly gardens and picnic areas to satisfy day trippers.
Have Some Drink at the Truck Yard
This is a great place to hang around with friends and has a couple of drinks and if you are lucky to listen to live music. You will definitely like the atmosphere of the outdoor space with food trucks, treehouse & trailer bars.
Visit Southfork Ranch
Your visit to Dallas is not complete without visiting the legendary Southfork Ranch where the old and new series 'Dallas' was filmed. There are guided tour through the picturesque reach.
White Rock Lake
White Rock Lake is a city lake located approximately 5 miles northeast of downtown Dallas. It's a widely visited because of it's 9+ miles of hiking and biking trail. It got also something for everyone like boat rentals, picnic areas Pavilions, bird watching and many more.
Where To stay in Dallas
Double Tree by Hilton Hotel, Dallas
This hotel is close to Dallas/Fort Worth International Airport (DFW), great location next to the highway. They have shuttle service to/from airport. Room was clean with modern furnitures and specious. I stayed there two nights and it was comfortable stay.
Classic Cuisine of Dallas
Dallas is well know for it's classic Tex-Mex, they also have some great authentic Mexican food with delicious and fresh seafood from the gulf. Definitely you need to eat some good old Texan BBQ, specifically brisket.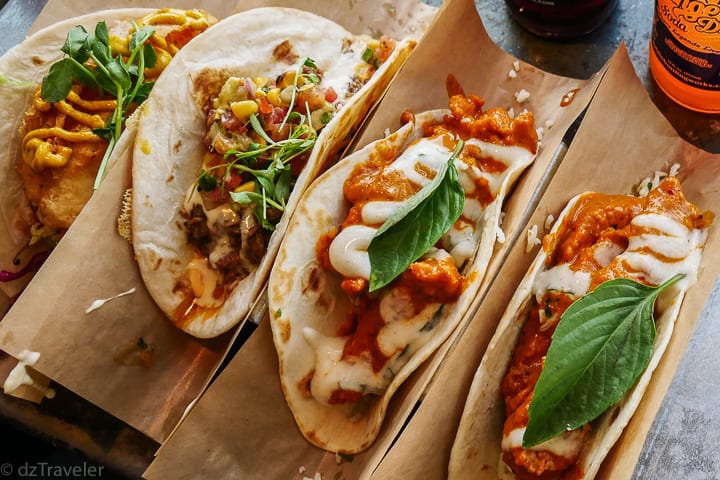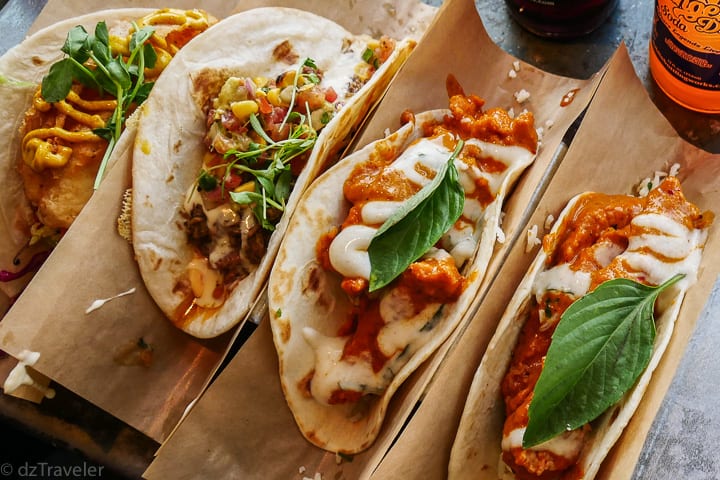 My Opinion and Tips
Have you been to Dallas, Texas? Any additional tips to share?
Please leave a comment below! I'd love to hear from you to improve my knowledge.
Was this travel guide helpful for you?
If you'd like to help me continue making free guides, here is one way you can help:
Share This Guide – If you have a friend that would benefit from this guide, share it with them. Or post this guide on Facebook, Twitter or Google+
Your help would definitely help me making more free guides like this. Thank you in advance!