Dhaka is the capital of Bangladesh and the biggest city, as well. With a rich history, there are many heritage sites in and around Dhaka. If you want to taste ancient Dhaka, you need to go to Old Dhaka. There you will get the tastiest Mughal food, cheapest shopping and a lot of things to see. There are several festivals throughout the year. Among them, two Eids, Durga Puja, and Pohela Boishakh are the most prominent.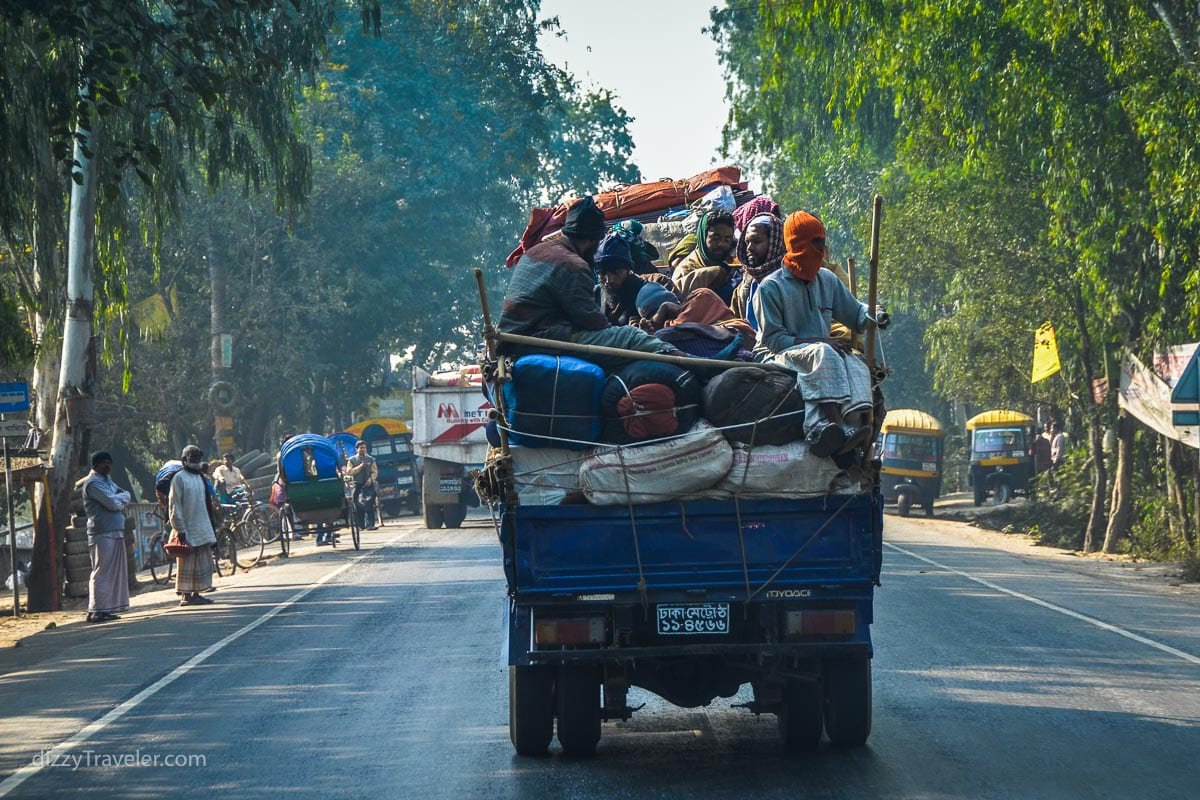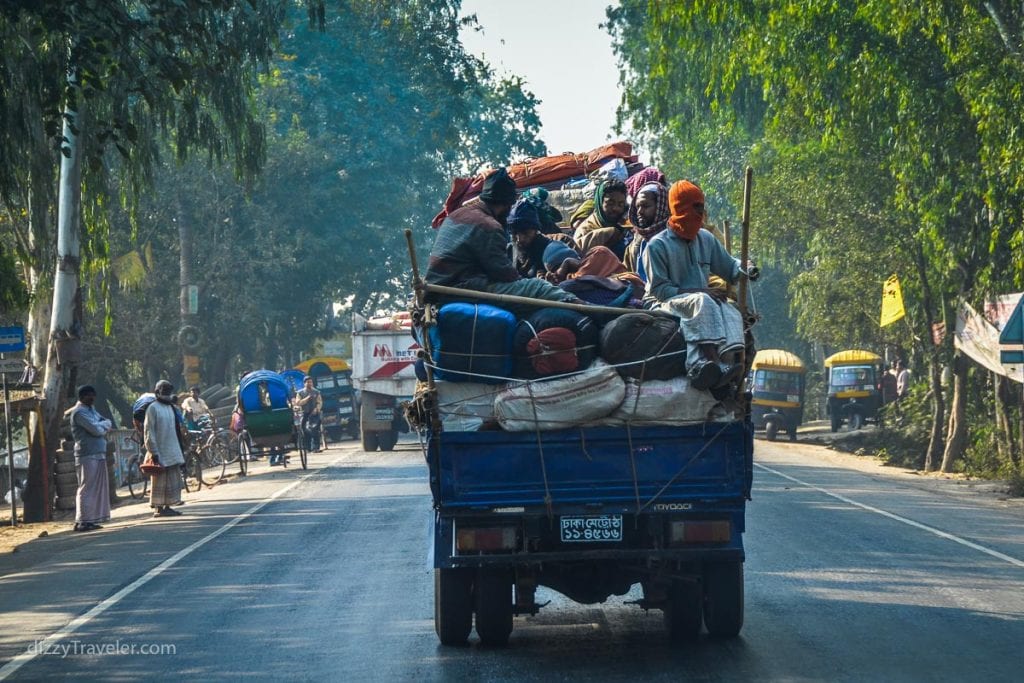 Things to do and see in Dhaka
Dhaka, as being the largest city in Bangladesh, you will find a lot of things to do and see. Here are a few sightseeing activities that can be on your to-do list.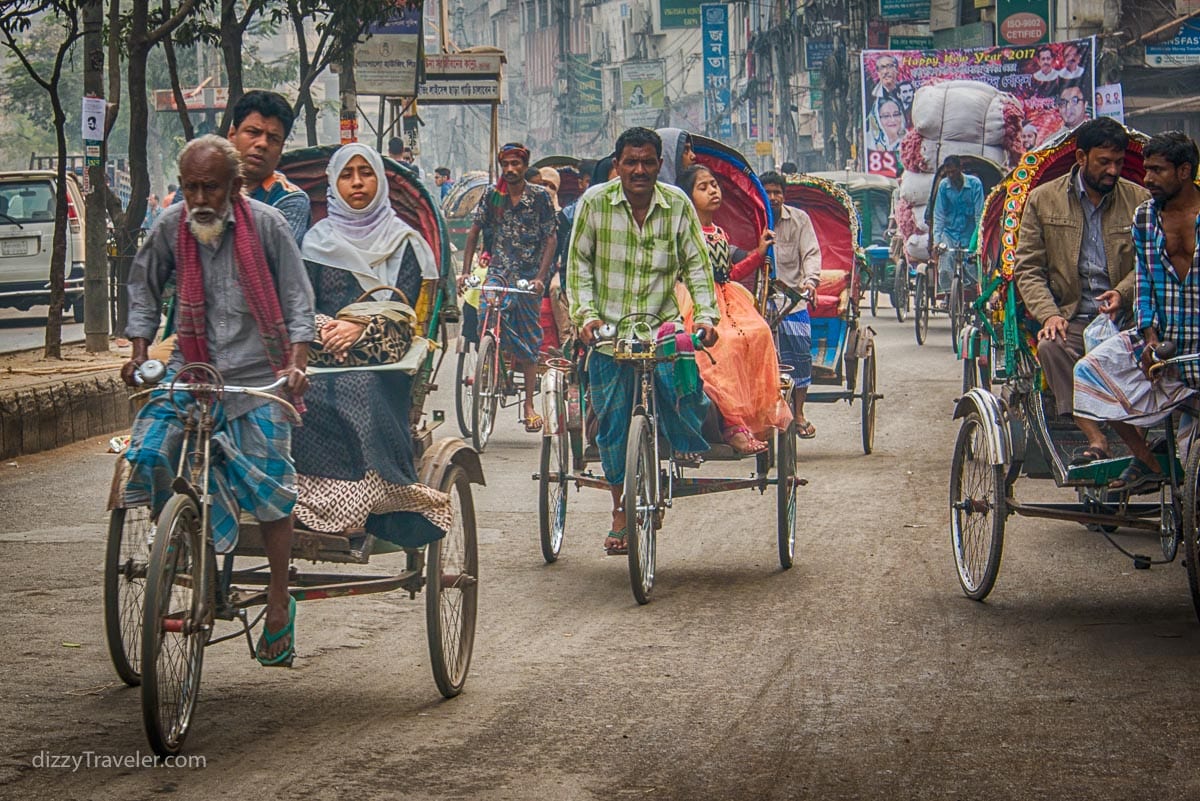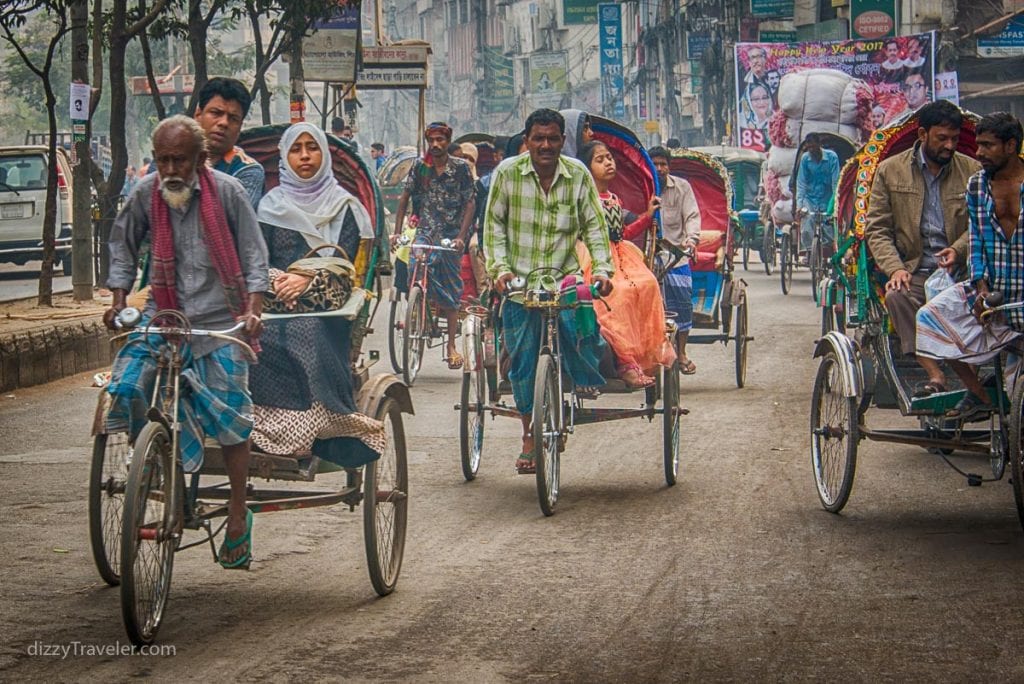 Dhakeshwari Kali Temple
One of the great places to visit is this Hindu temple, National Temple of Bangladesh. The name "Dhakeshwari" means "Goddess of Dhaka". It was built in the 12th. Century by Ballal Sen, but since then, it went through a lot of architectural changes. The most celebrated Durga Puja in Dhaka is held at this National temple.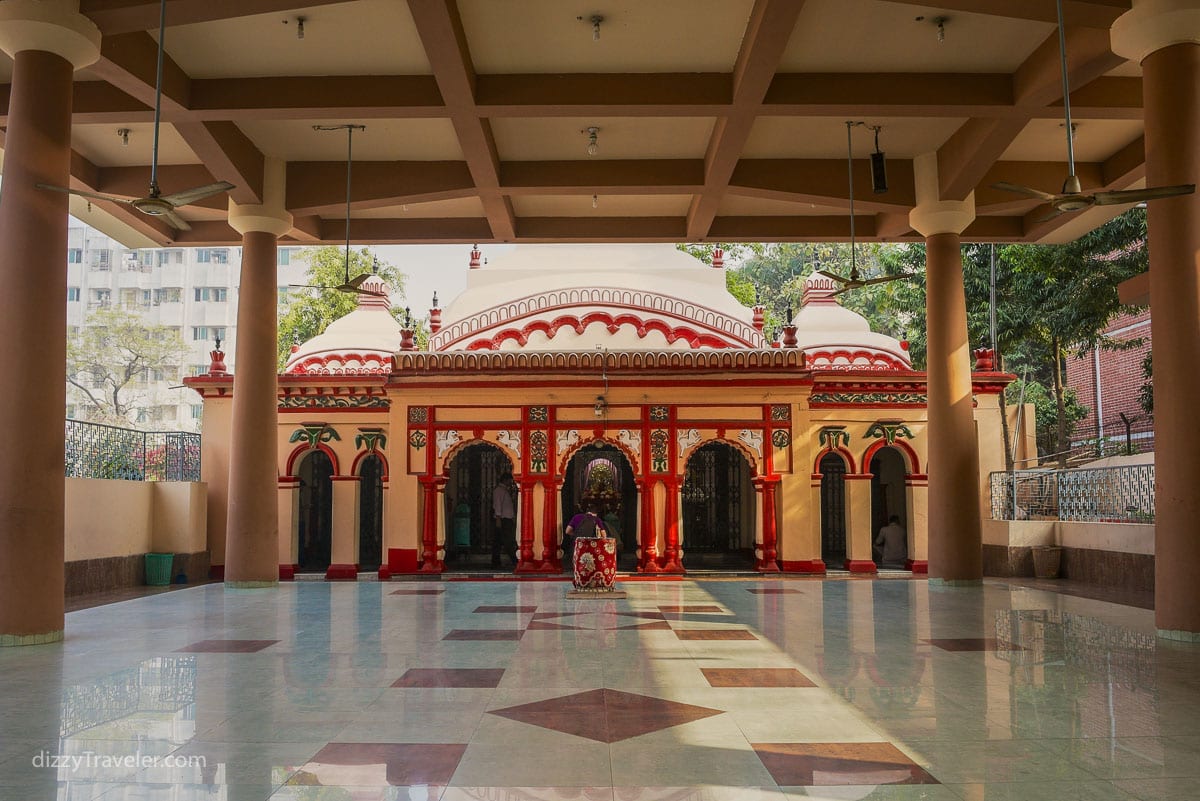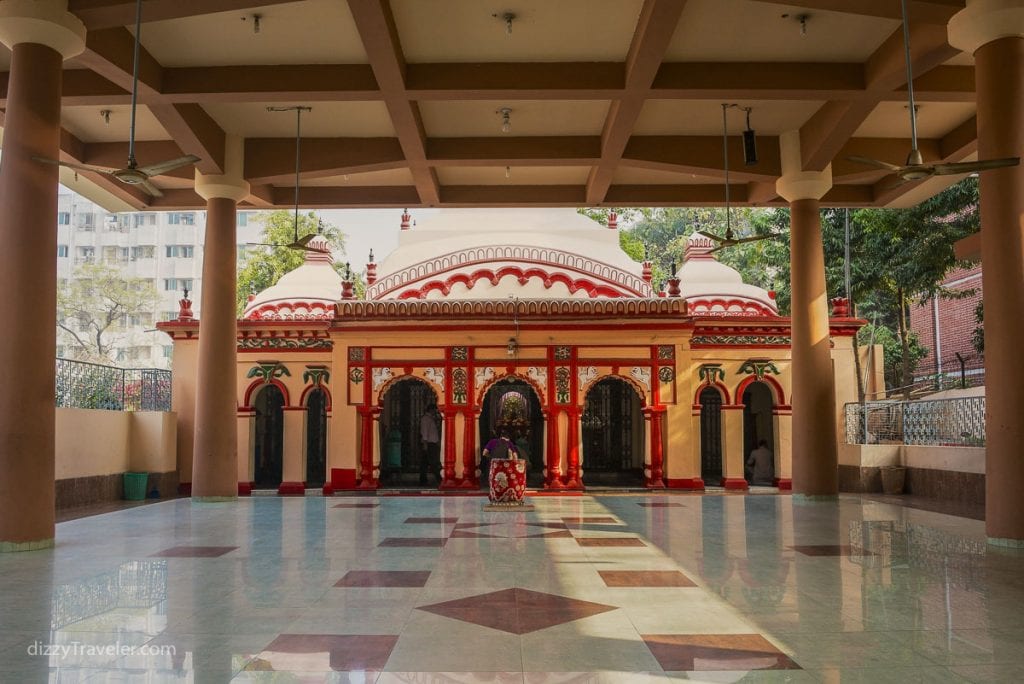 Baitul Mukarram National Mosque 
Baitul Mukkarram Mosque is the National Mosque of Bangladesh. It is designed in the style of the holy Kaaba of Mecca. It is the biggest mosque in Dhaka City. It's a great place to visit if you are in Dhaka.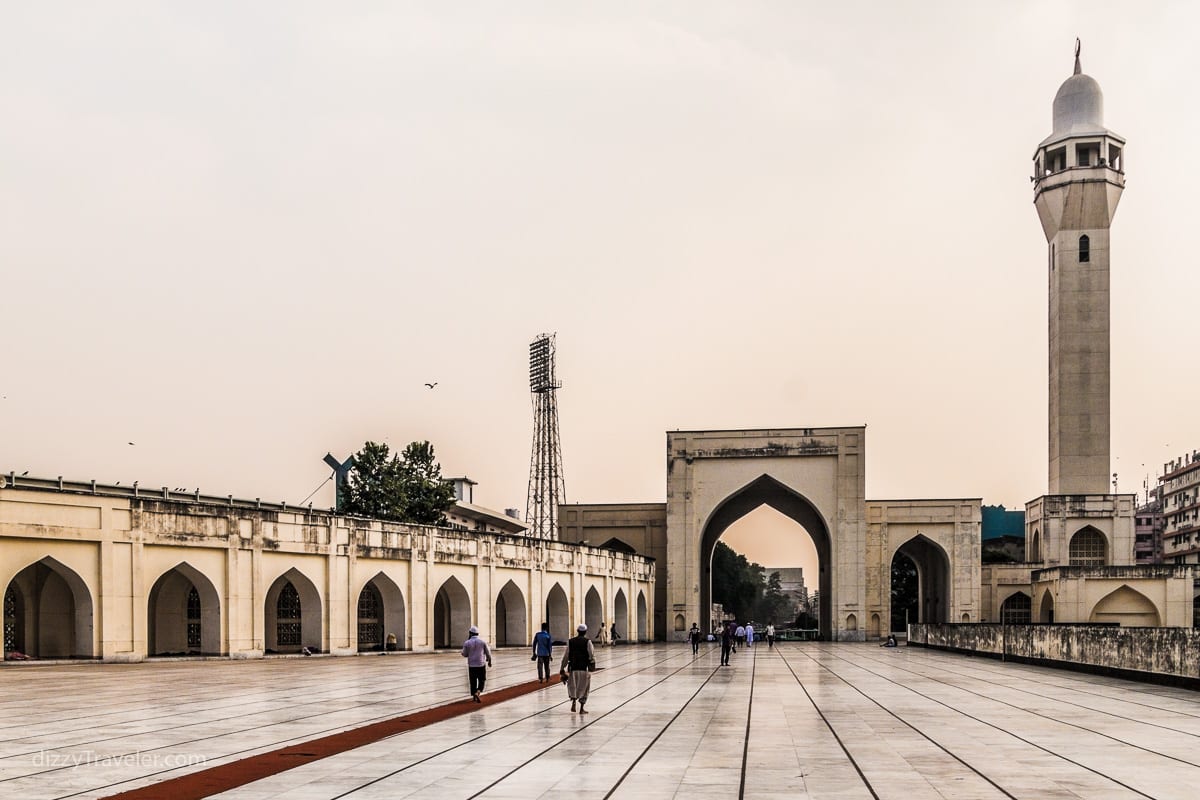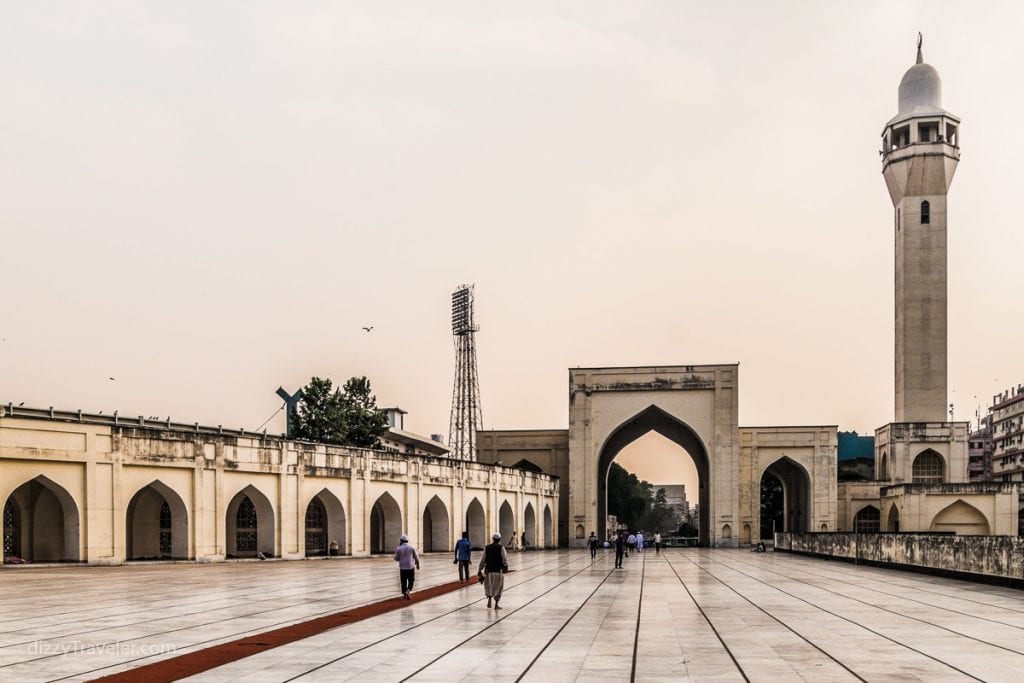 Looking for something different to do in Dhaka, how about have a local lunch and watching a cultural show along with city tour. From ancient history to modern architecture, Bengali cuisine to Bengali theatre. You'll explore the old city, the waterfront, the markets, and finish it all up watching a performance at the theatre.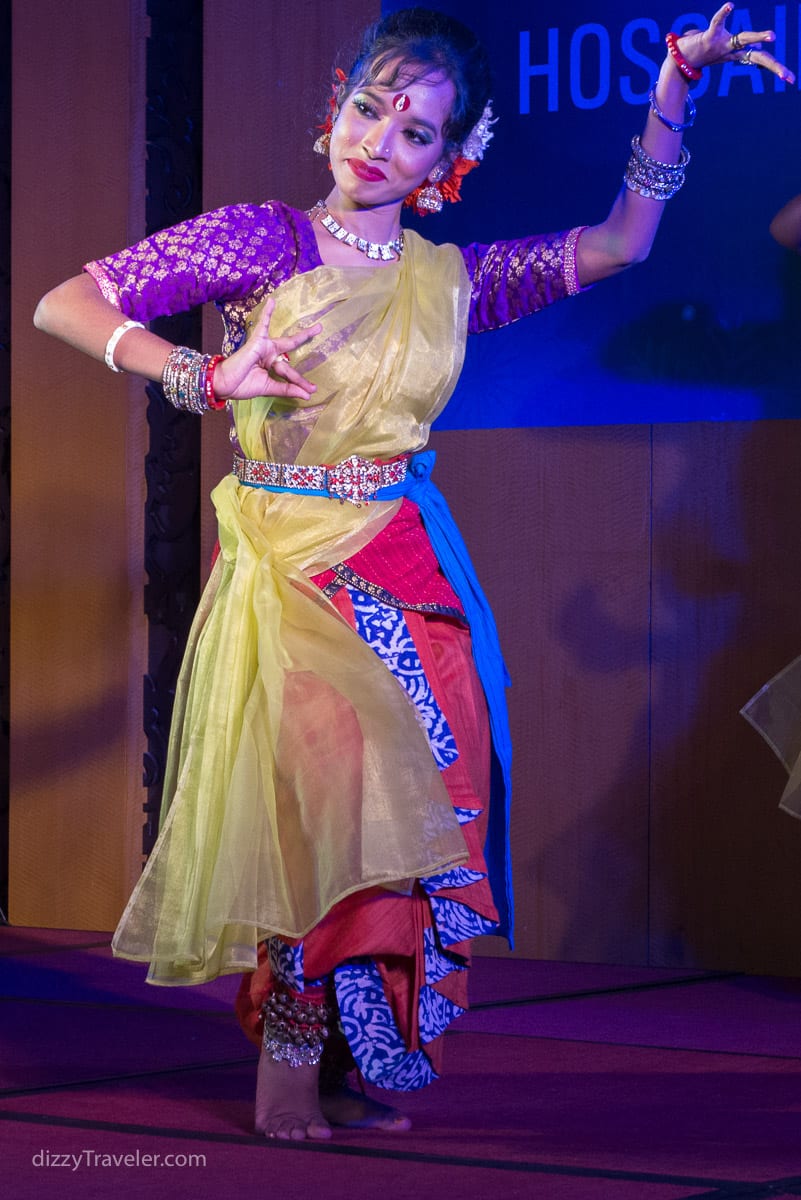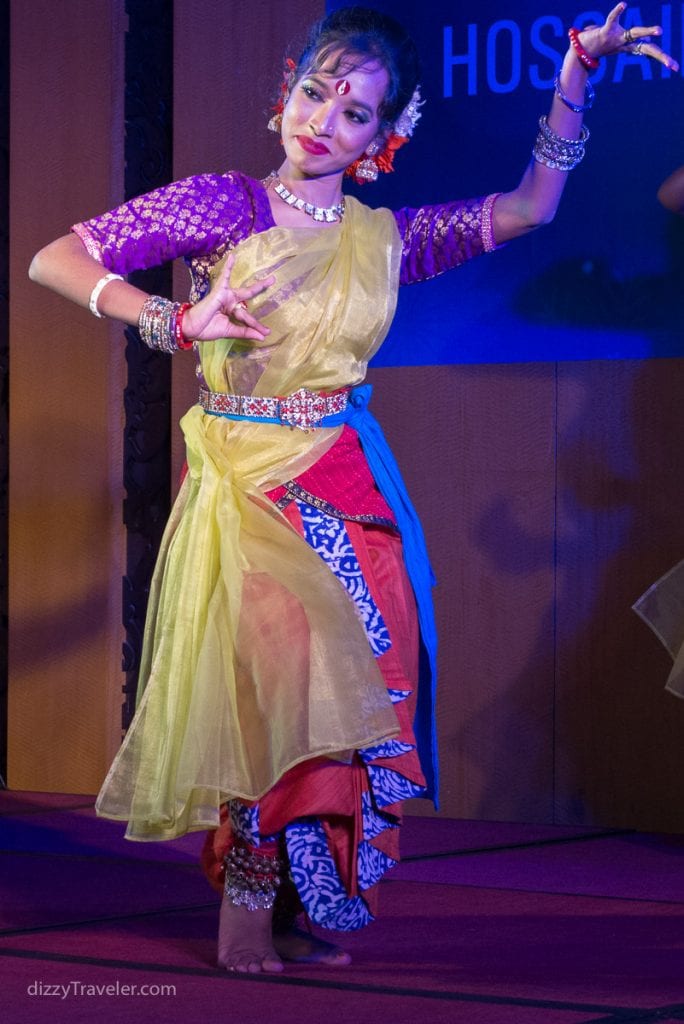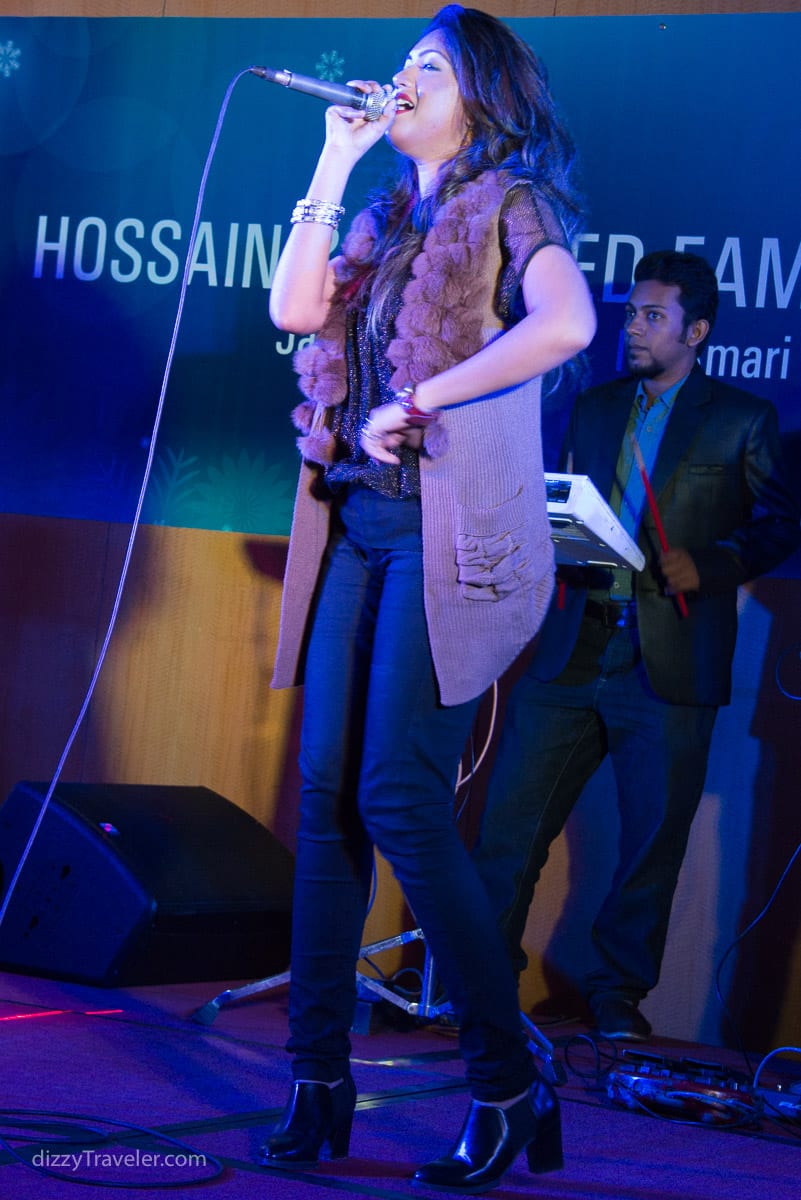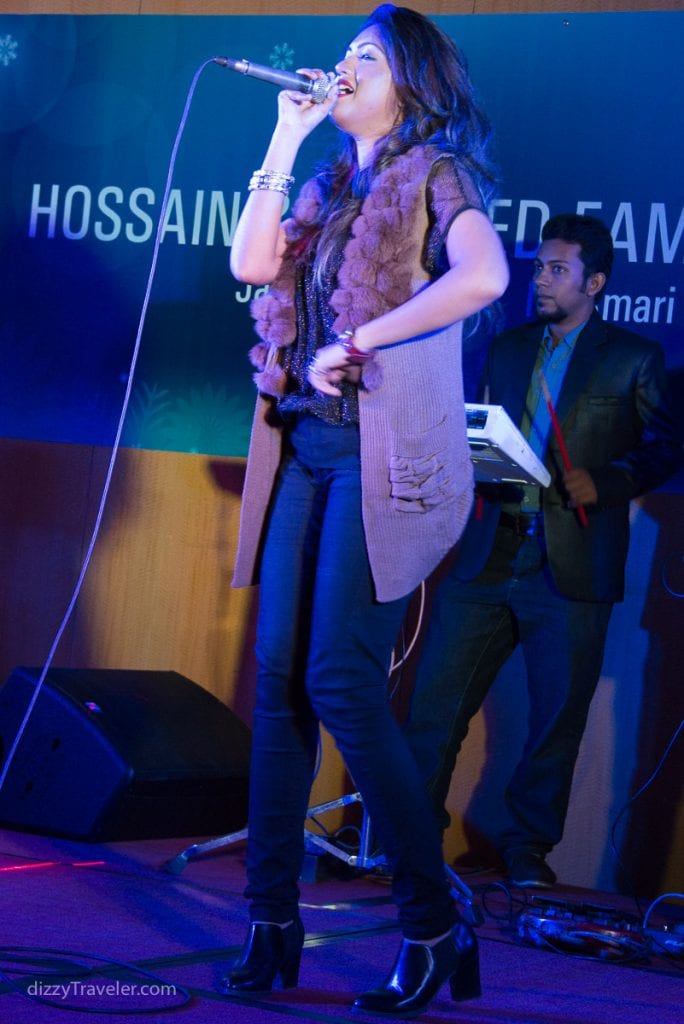 Visit Bongo Bazar
If you like to shop like locals or just want to see how the local's shop then favorite place to visit is Bongo Bazar. Excess products or stock lots of products from different export-oriented garments factories are sold in this market. It is a noisy and crowded place as it offers brands name clothes at bargain prices, but products may have defects.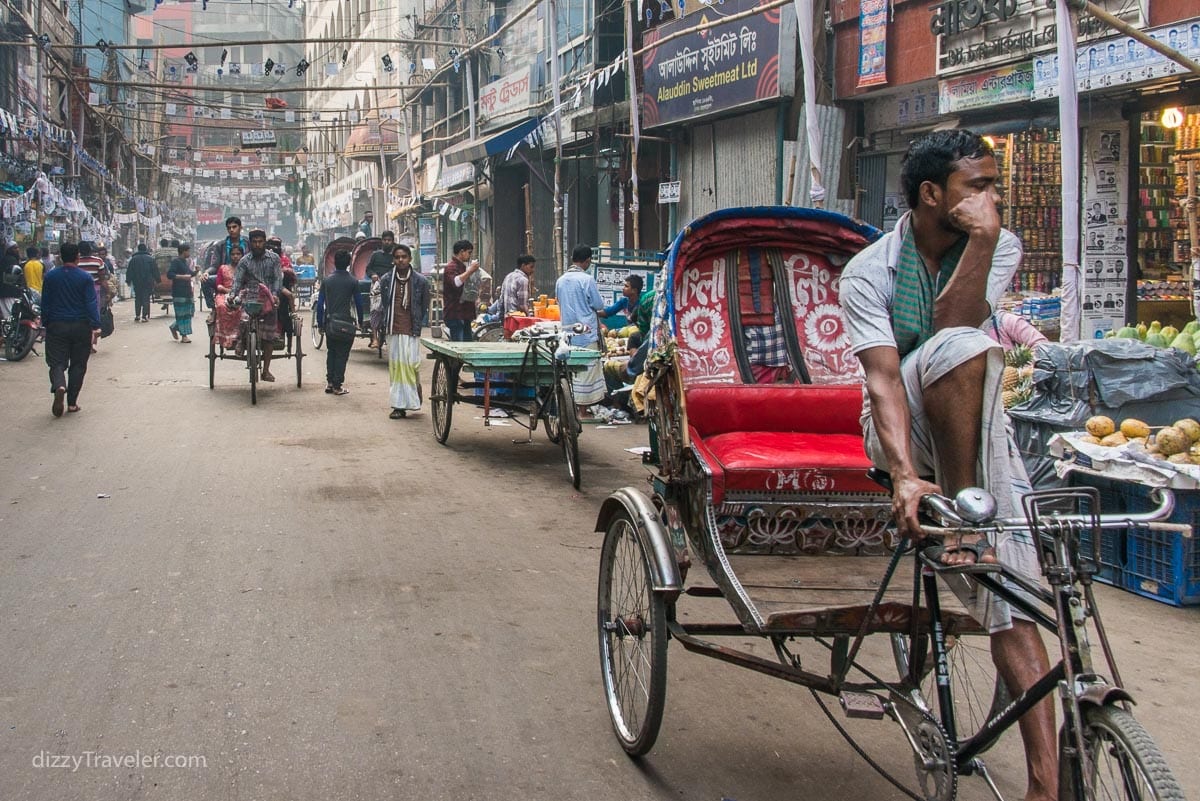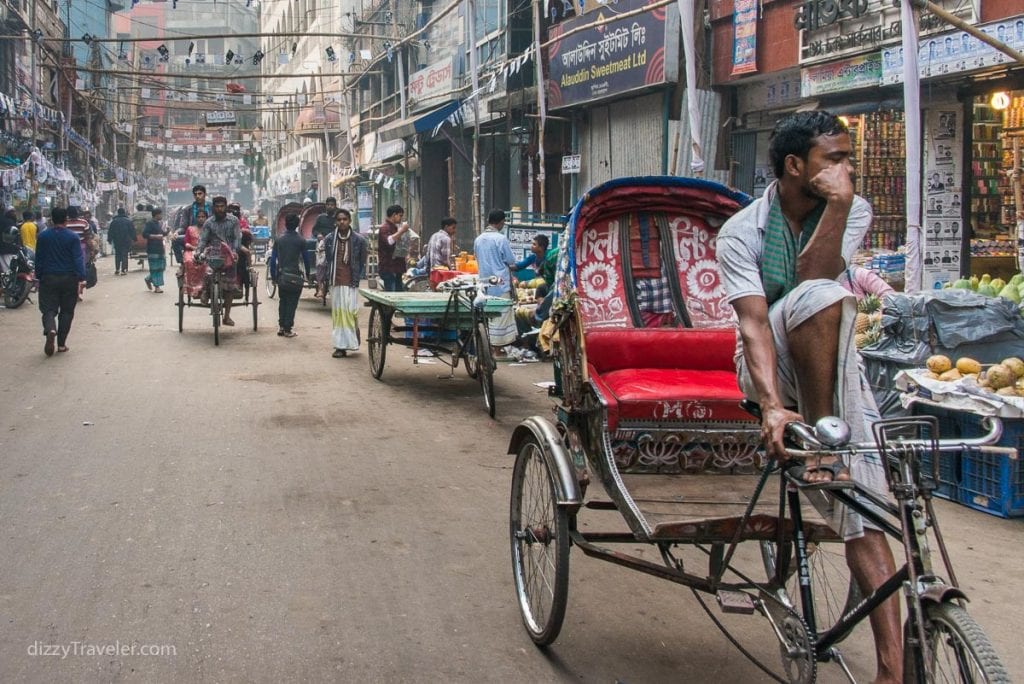 Tour Ahsan Manzi
Ahsan Manzil is one of the most significant architectural heritage sites in Bangladesh. Located in old Dhaka on the bank of the river Buriganga the area is called Kurmartuli in Islamput. If you wanted to experience the feeling of the Nawabs lifestyle of Dhaka, this is the place you need to visit. The pink palace was originally built by Nawab Sir Abdul Gani in 1872 and later reconstructed after the tornado of 1888. Now it has been converted to a museum that displays portraits, furniture, and other artifacts used by the Nawabs.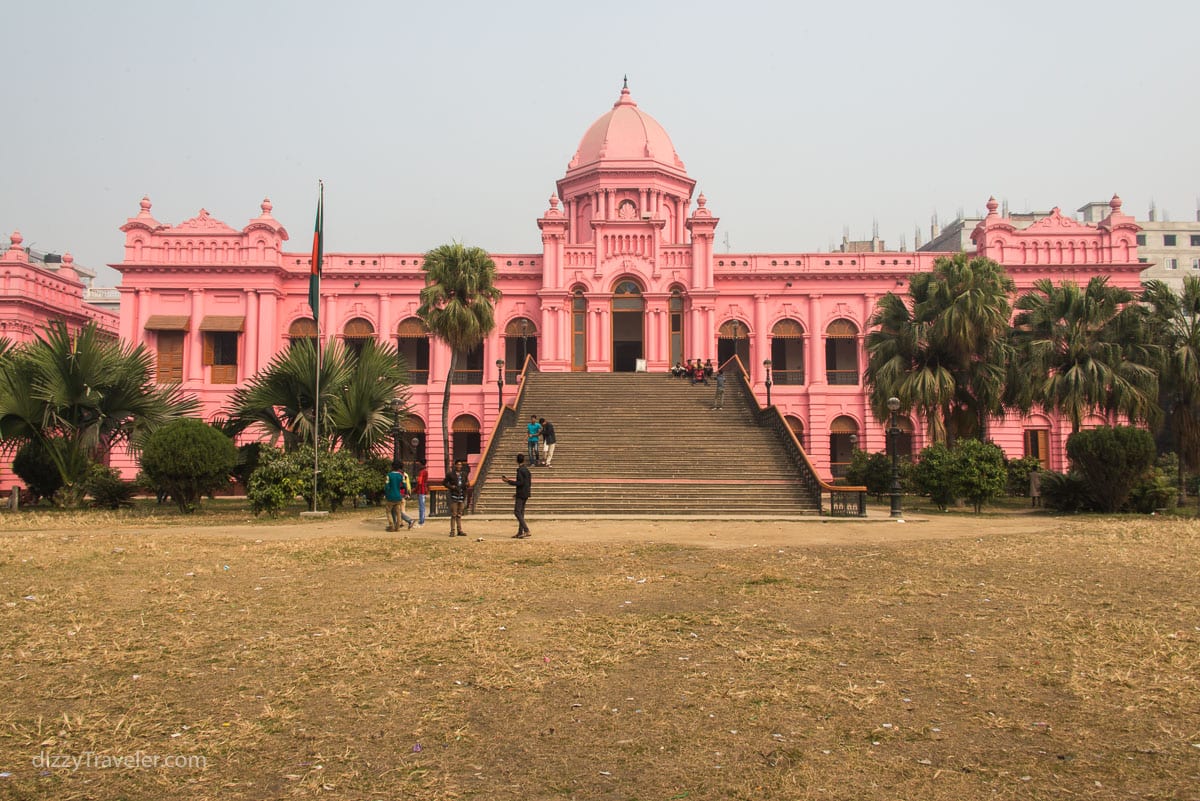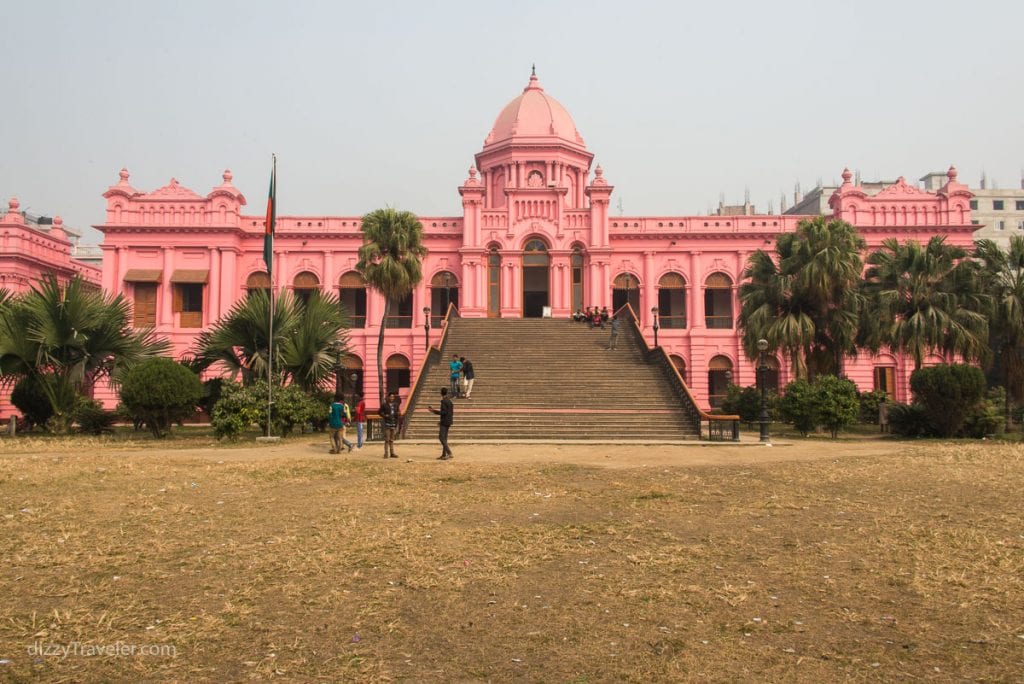 There are guided tours available from Sydney, they usually combine sightseeing, lunch and a few sightseeing stops on the way. Get Your Guide is the one I recommend.
Central Shaheed Minar
Next to Dhaka Medical College National Monument of Shaheed Minar should also be visited where political activists were killed when Pakistani police opened fire on Bengali protesters demanding the equal status of their native language. Every year on February 21st. Many people come here to show respect as well as all year round.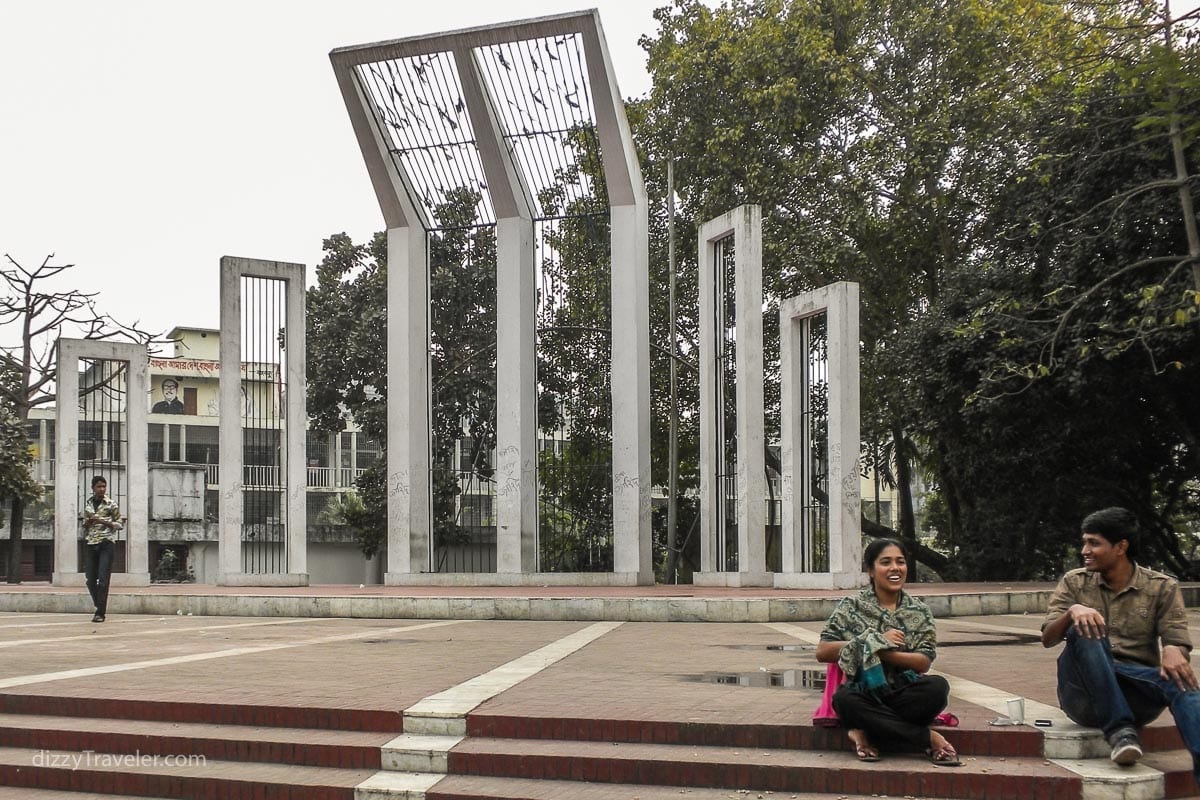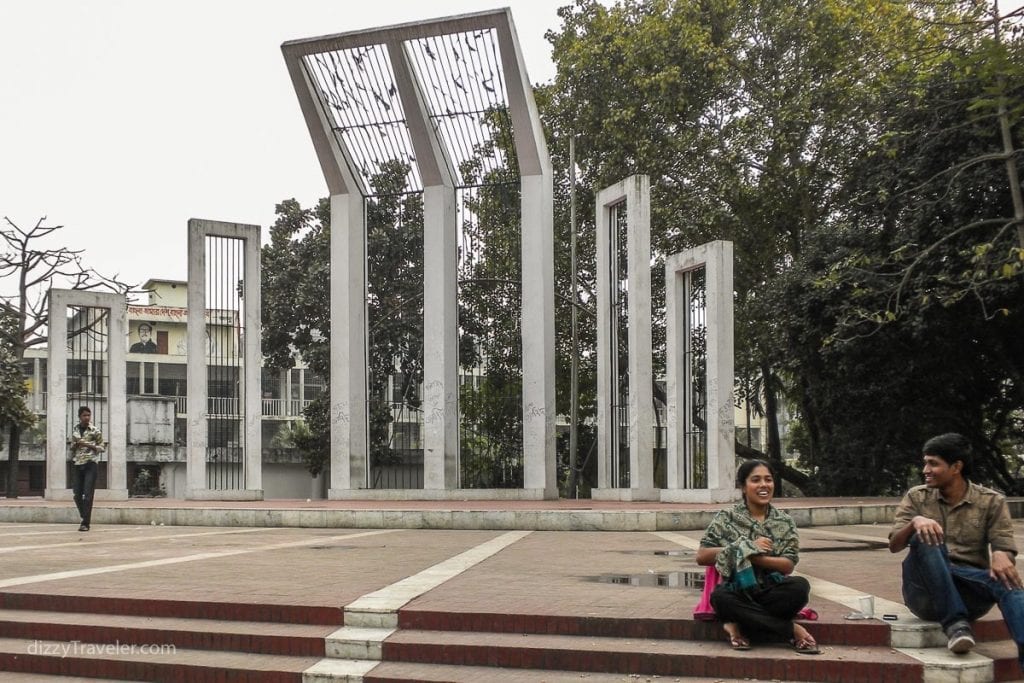 Explore Lalbagh Fort in Old Town
One of the most important heritage sites of Dhaka is Lalbagh fort a Mughal palace. It was built in 1678 A.D. by Muhammad Azam Shak and continued the work by his successor Nawab Shasta Khan. The fort has three important ancient buildings, Pari Bibir Mazar, Darbar Hall, and a Mosque. Lalbagh Fort is a must-see sight if you are in Dhaka.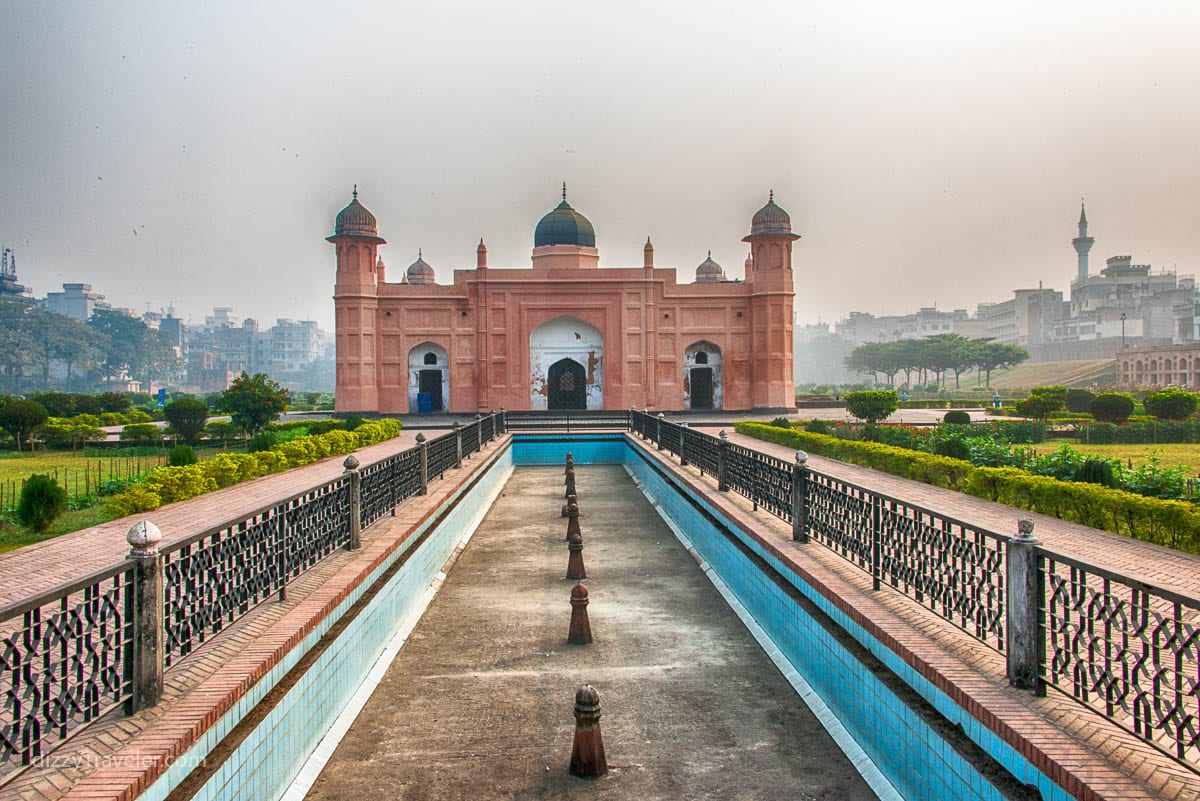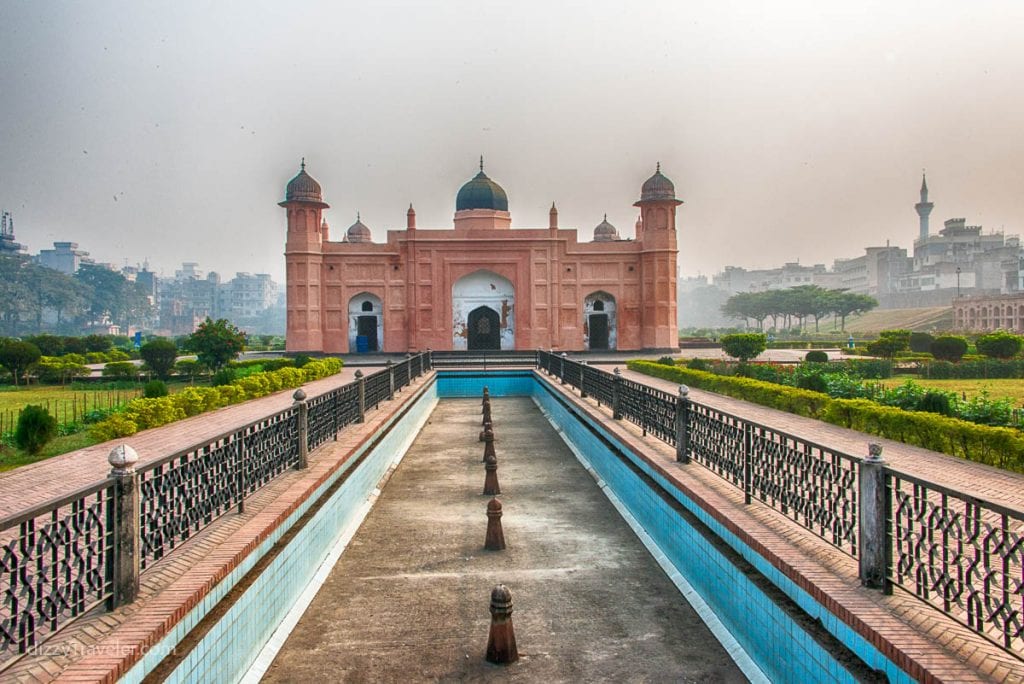 Sonargaon the ancient Kingdom
Sonargaon could be a half a day trip from Dhaka; it was the capital city of the ancient kingdom ruled by Isa Khan of Bengal. It is a historic place. It is an example of a Moghul Palace and an old museum. "The city of Panam" is another name of Sonargaon. Panam City and a few majestic buildings are the attractive remains of its past glory.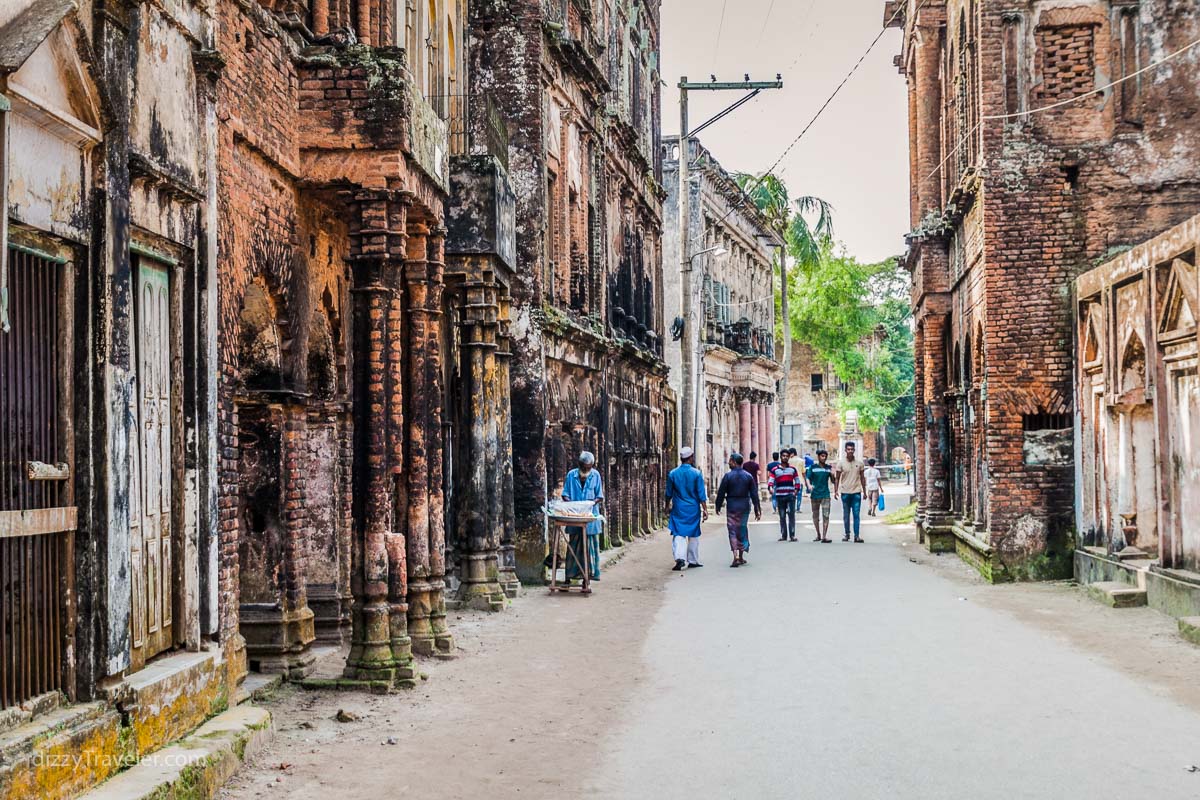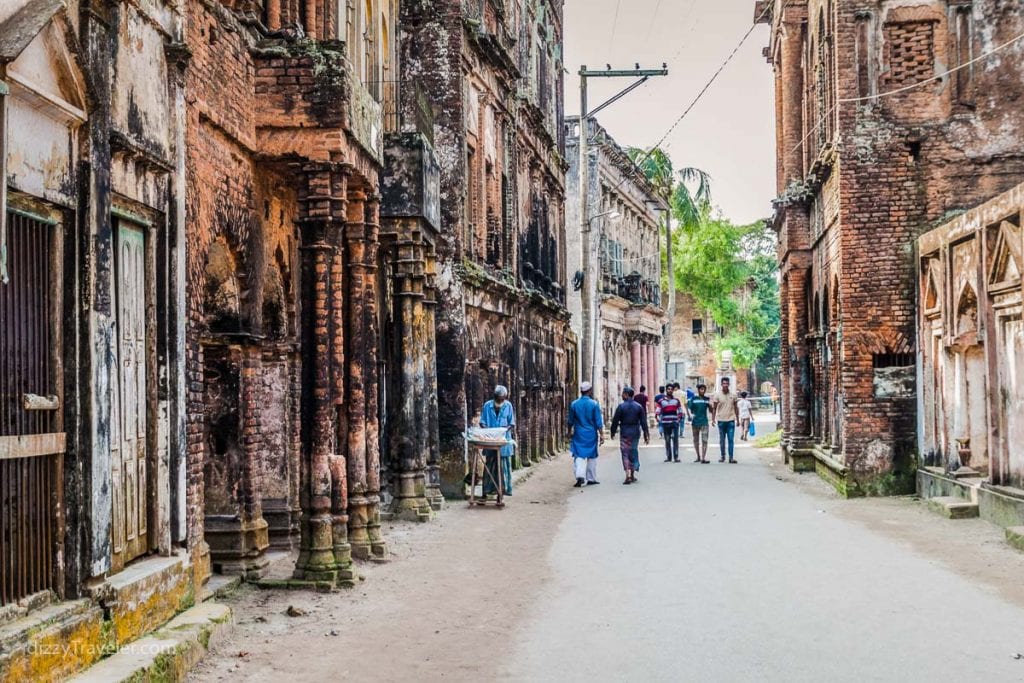 Take A Trip To National Memorial

National Martyrs' Memorial is a monument in Bangladesh 35 km northwest of Dhaka city. In Bangladesh, this is known as "Jatiyo Sriti Shoudho." It symbolizes the bravery and the sacrifice of those killed in the Bangladesh liberation war of 1971. This could be a great half-day trip out of Dhaka and the opportunity to see the beautiful rural scenery surrounding Saver city.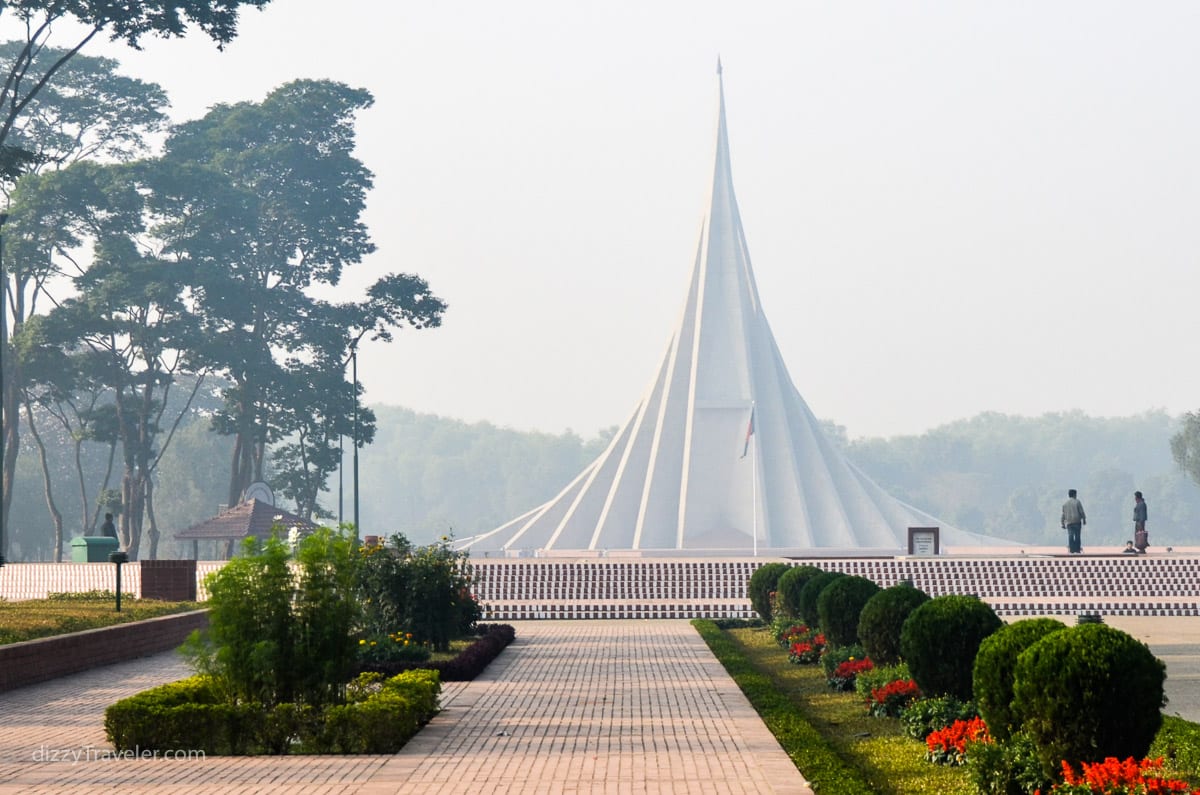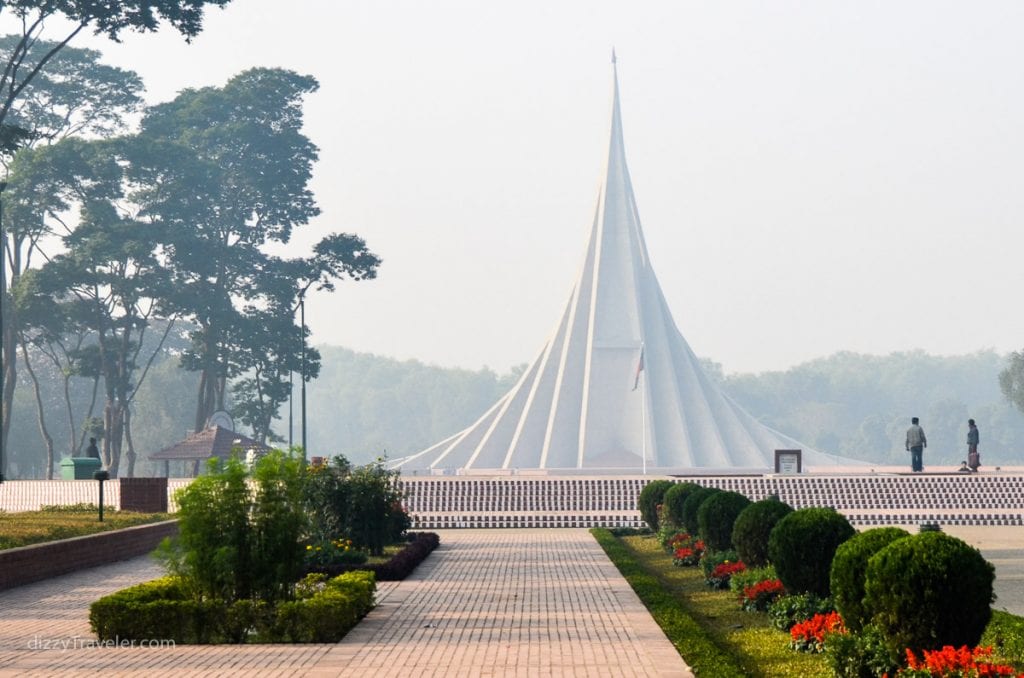 Visit Star Mosque
The five-domed Mughal style Star Mosque is located in Old Dhaka. Mirza Golam Pir built a three-domed mosque in the 19th Century, and later two more domes were added. This is another site that you must visit during your Dhaka trip.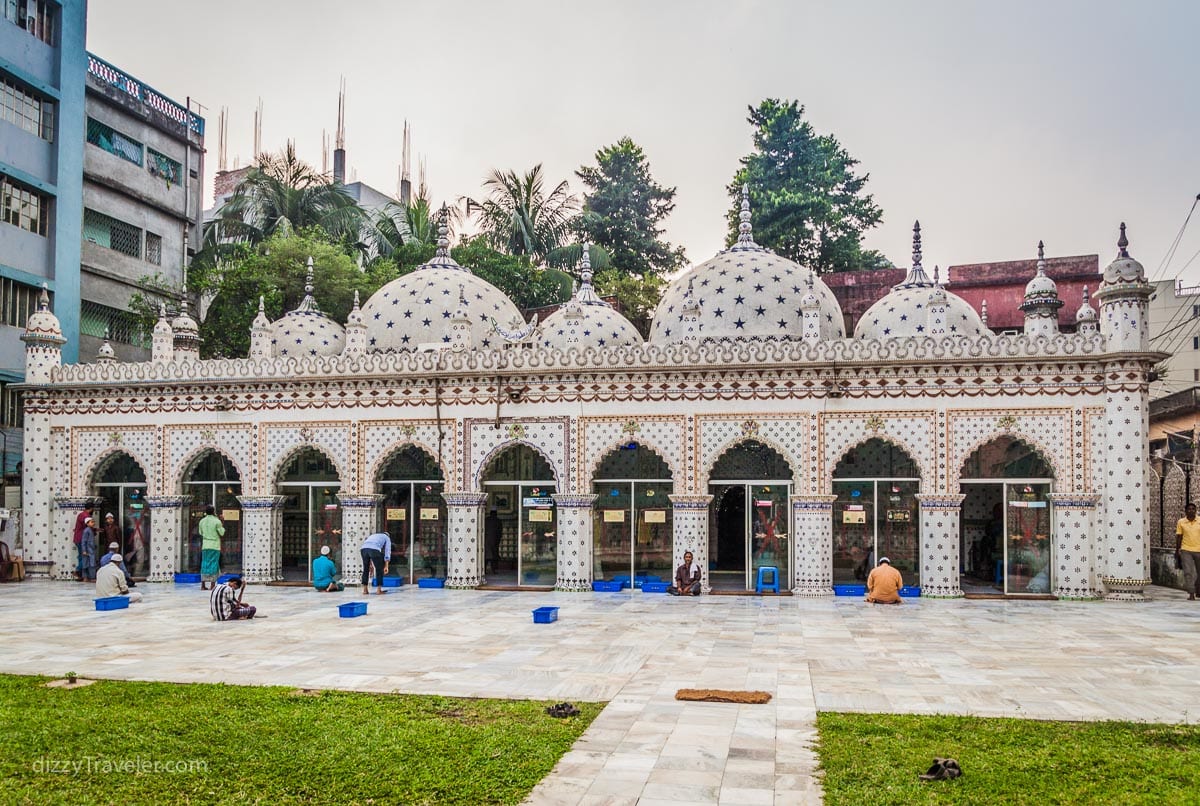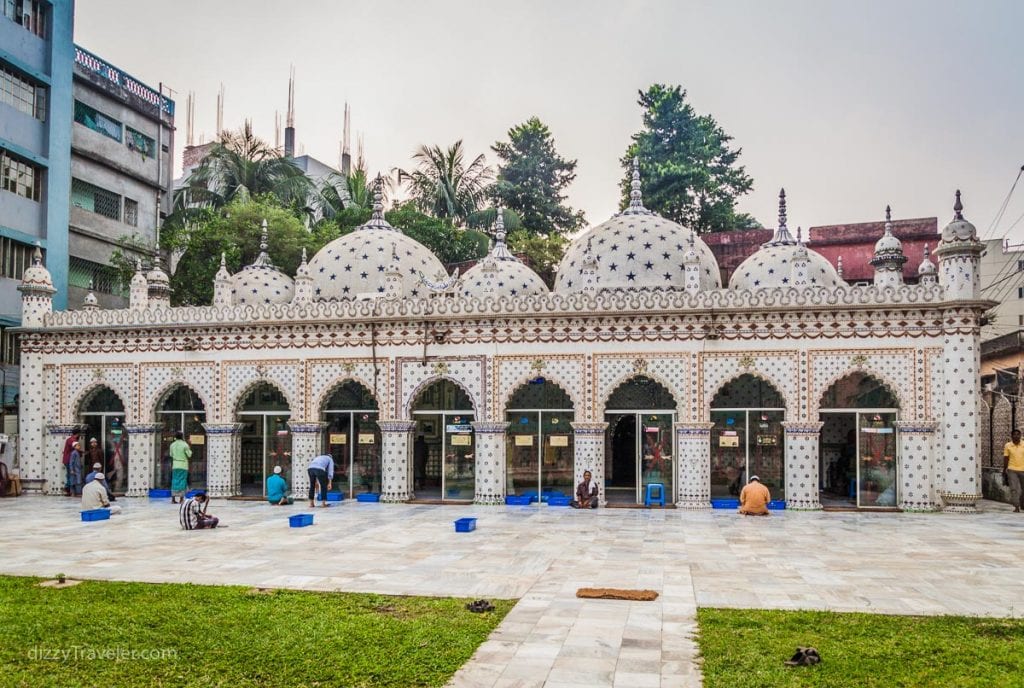 National Parliament House
The National Parliament House or 'Jatiyo Sangshad Bhaban' is another attraction in Dhaka city with an area of 208 acres. It was designed by Louis Kahn and made of concrete and marble showing a rich blend of ancient and modern architecture. A great place to visit while in Dhaka.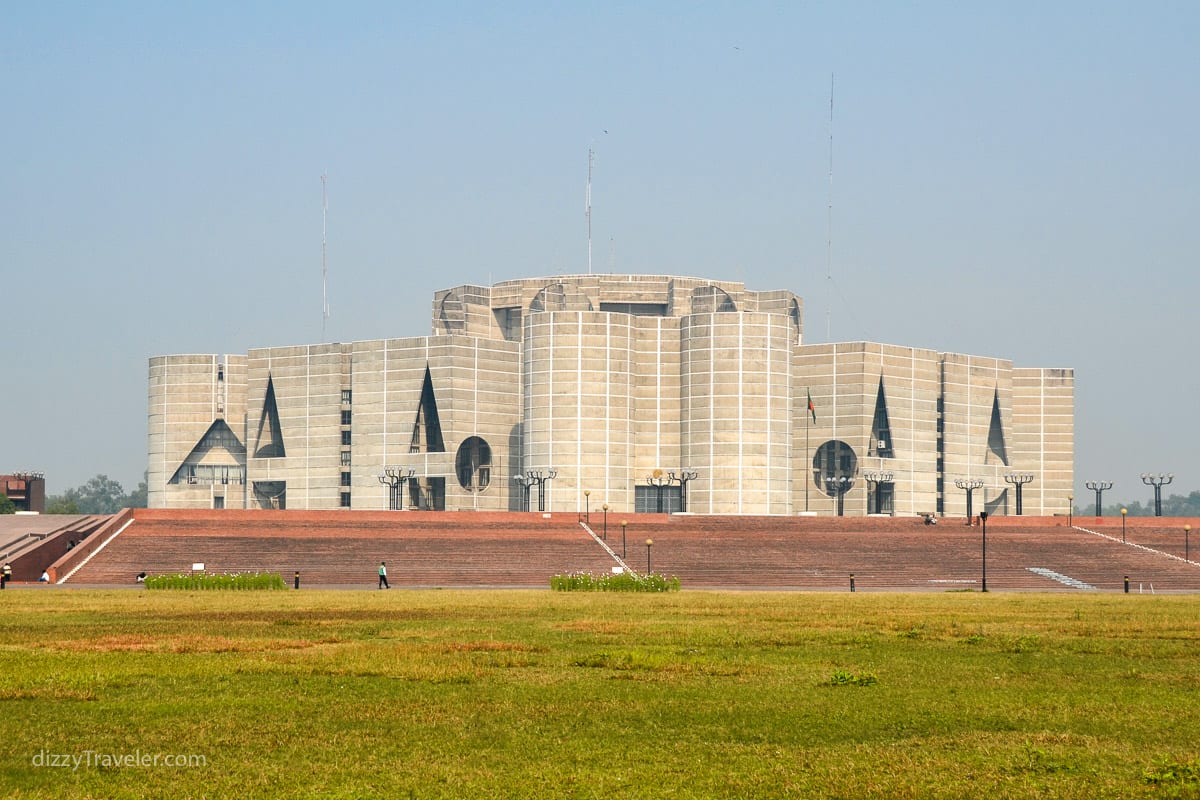 Where Did I Stay In Dhaka, Bangladesh
Hotel Orchard Suites, Rd No 13A, Banani, Dhaka Hotel Orchard Suites is conveniently located in the diplomatic area of Banani in Dhaka. Hazrat Shahjalal International Airport is just 30 minutes drive away. I really liked the lifesaver airport transfers which were complimentary and was very helpful to me.
Hotel Lake Castle, Gulshan, Dhaka
I loved the location of this hotel and definitely the clean and spacious rooms with one queen size bed for a solo traveler. The breakfast was excellent.
Have Local Food in Dhaka
Malancha Restaurant
Address: South Dhanmondi, 52 New Elephant Rd, Dhaka. This is a popular restaurant for typical Bangladeshi delicacies specialized in Samucha, Singara, Bhuna Khichuri, Kacchi Biriyani, Chicken Briyani, mutton and chicken curry.
Star Kebab and Restaurant 
Address: 22, House 16, Road No. 2 (Old), Dhanmondi Dhaka. For authentic local delicacies, Star Kebab is very popular. They serve not only delicious kebab but also local dishes such as Biryani, mutton curry, beef curry, and a few of the best and rare local recipes.
My Opinion and Last Word
Have you been to Dhaka, Bangladesh? Any cool tips to share?
I loved being to this country down under and want to go back again. Hope my story have motivated you to visit. 
Please leave a comment below! I'd love to hear from you to improve my knowledge. 
Was this travel guide helpful for you?
If you'd like to help me continue making free guides, here is one way you can help:
Share This Guide – If you have a friend that would benefit from this guide, share it with them. Or post this guide on Facebook, Twitter or Google+
Your Support would definitely help me making more free guides like this. Thank you in advance!
Affiliate Link – This post in Dizzy Traveler contains affiliate links, which means I receive a referral commission if you purchase after clicking at no additional cost to you. These funds go to maintain the site. Thank you for your support.
Here is a few affiliate links that may help plan a perfect trip while staying within budget.