I have learned about Sundarban in geography class during my school days. Since then, this destination climbed up to the top of my wanderlust list and became one of my dream destinations. Particularly a game cruise and birding tour through the Sundarbans narrow canals is one of the exciting ventures I always wanted to do during my trip to the southern part of Bangladesh.
Finally, that moment has arrived. This is my first visit to Sundarbans and just spent a night on a launch (motorboat picture below). I have previous experience staying overnight on a junk boat in Halong Bay, Vietnam but nothing could come close to the thrilling experience of spending a night in a launch anchored right on the delta and next to one the largest mangrove forest in the world.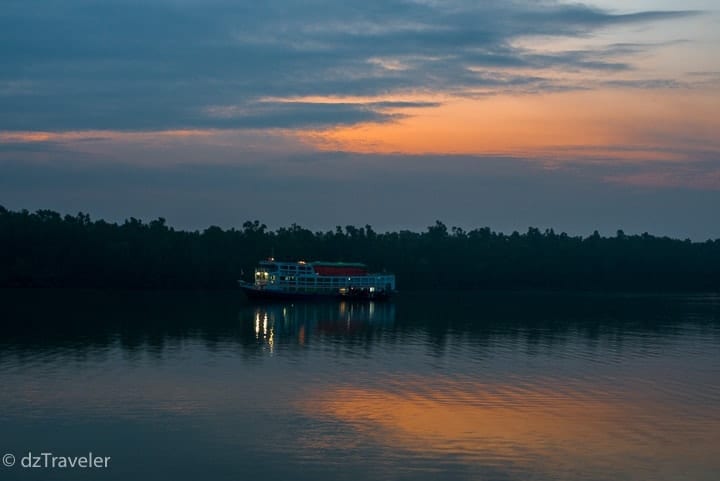 UNESCO World Heritage Site
Sundarbans is one of the world most extensive mangrove forests and covers areas of India and Bangladesh. About 1400 sq km (500+ sq miles) and a World Heritage Site by UNESCO. A third of the forest is covered by water and marshes, as well as it is considered a sanctuary for wildlife. It is estimated that there are about 400 Royal Bengal Tigers and more than 30,000 deer in this area but that's not all there are many species found in Sundarbans such as hawksbill turtle, saltwater crocodiles, river dolphins, and many more.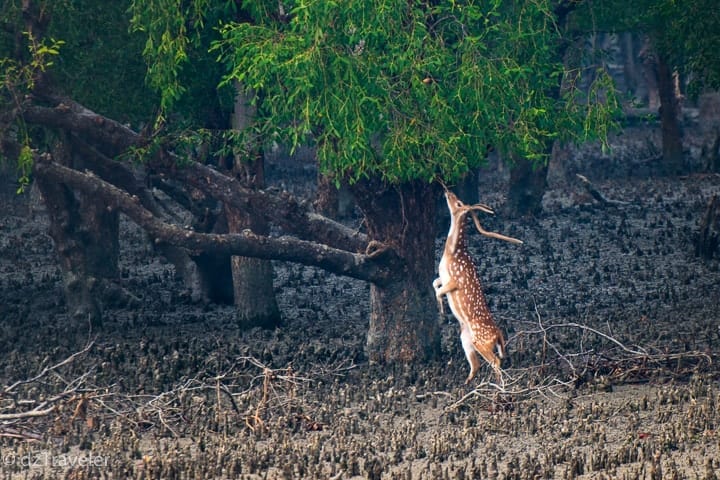 Preparing for Sundarbans Canal Trip by Boat
Woke up very early, it was a cold winter morning could not see anything around but only heavy fog and the sound of waves. For the safety, our captain anchored the vessel near a safe and suitable place away from the jungle. The crews were busy in the kitchen preparing our breakfast. By the time we finished our delicious Parata, omelet, alu bhaji, and local tea, we started seeing the fog shifting away uncovering the surroundings.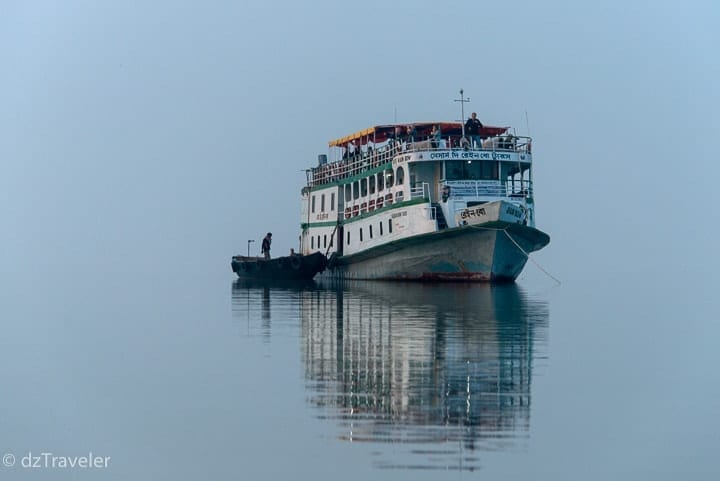 Sundarban Canals
We boarded a small boat for game cruise and birding tour through the narrow canals, the canals were so tight that our big boat was unable to cruise through so we had to use one of the small boats. As we entered deep in the jungle, they shut down the propeller and cruised through by rowing to minimize the noise and not to scare away the wild animals.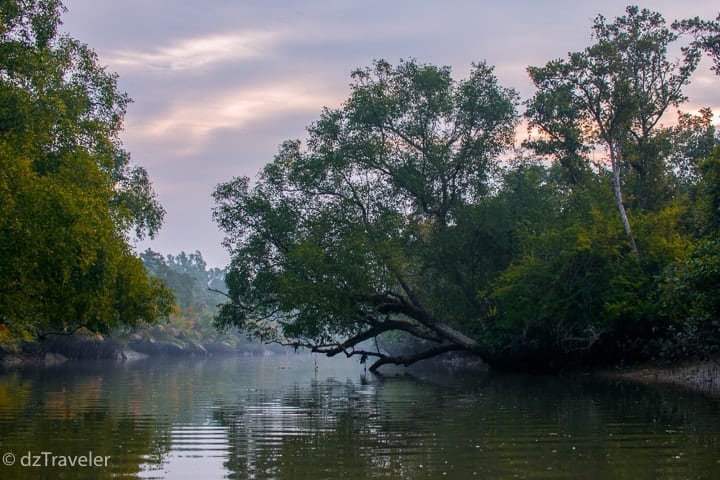 Here are few affiliates link that may help planning a perfect trip while staying within budget
It was an absolutely quiet environment as I could hear nothing but the silence of the jungle. While our boat was cruising through the tall and tangling mangrove forest, we spotted a few beautiful species dwelling on the bank of the canal. Some part of the canal was really fearful dense forest and with the incredible silence and the bank on both sides so close to our boat made my nerve alerted for potential danger. It was a great thrilling game cruise experience of a lifetime.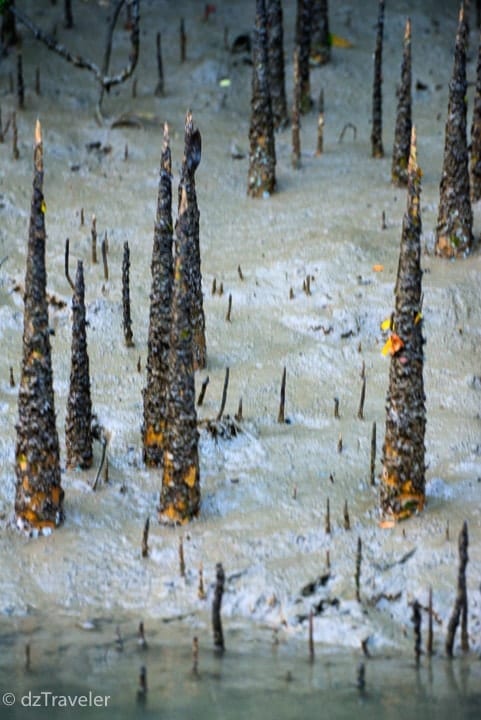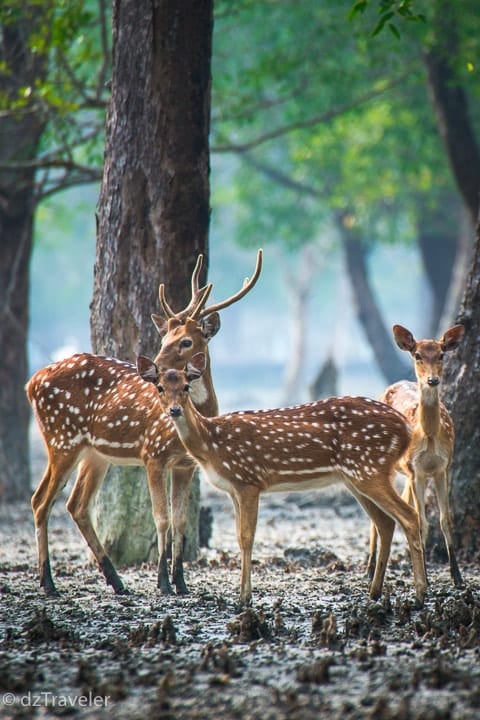 After few hours of the game cruise, we returned to our launch for lunch and prepare for our next event of the day a guided walk through the jungle (with arm guide for protection). Now, I am back in New Jersey USA with the stunning memories of Sundarban. I am absolutely in love with it.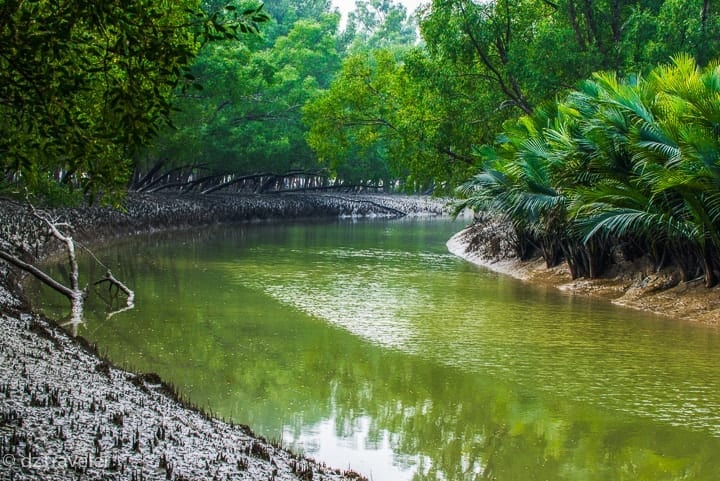 My Observation And Tips
My short visit has made me appreciate the Bangladeshi people and their culture. They are very hospitable, helpful, and Bangladeshi Cusine is one of the best in the world particularly fish dishes are delicious.
Best time to visit Sundarbans – For a more comfortable weather and make your trip memorable, the best time to visit the national park of Sundarbans is during the winter months from November to February.
Game cruise and birding tour – Your Sundarbans trip would not be completed without a game cruise through the narrow canals.
Have you been to Sundarban, Bangladesh? Any additional tips to share?
Please leave a comment below! I'd love to hear from you to improve my knowledge.
Was this travel guide helpful for you?
If you'd like to help me continue making free guides, here is one way you can help:
Share This Guide – If you have a friend that would benefit from this guide, share it with them. Or post this guide on Facebook, Twitter or Google+
Your Support would definitely help me making more free guides like this. Thank you in advance!
Affiliate Link – This post in Dizzy Traveler contains affiliate links, which means I receive a referral commission if you purchase after clicking at no additional cost to you. These funds go to maintain the site. Thank you for your support.
Here are a few pictures that will tell the trip stories of Dizzy Traveler.