The Spectacular limestone Paradise cave is located in Phong-Ka Bang National Park, a UNESCO World Heritage Site, 146 miles (236 km) north of Hue. The first kilometer of the 31 km long Thien Duong Cave is accessible to visitors is a must-see destination in Vietnam. The 360 million years old rock formations are the longest and most stunning cave in Phong Nha. If you have the liberty to stay there longer, then there are ample of other exotic activities that will make your long vacation unforgettable.
How to Get There From Hue
By Local Bus
Local buses are the cheapest, but a little uncomfortable above all, they are time-consuming. The best way is to take a Xe Om (motorbike taxi) from your hostel/hotel to the Hue North bus station. Catch the 11:00 am bus (have patience if they are not on schedule) called Phong Vu bus to Son Trach. It will cost you about 150,000 dongs. Ask the driver to drop you off at or close to your hotel.
By Train
A train is a comfortable option regardless you are coming from north or south. A short 4 hours train journey from Hue to Dong Hoi is the most traveled route provided you are on a tight schedule. Since Dong Hoi is another 45 km away from Son Trach (Phong Nha) town, depending on your arrival time, you may need to stay the night over at Dong Hoi. Next morning head towards the Phong Nha caving trips. Or when you arrive at Dong Hoi train station, you can still hire a taxi or pre-arrange your ride with your hotel in Son Trach.
How Did I Go There
Since I was on a tight schedule so for me, it was perfect to book a bus trip from VM Travel or Book tours, attractions, and activities online. They picked us up from our hotel at 7:00 am, and by 12:30, we were at Phong Nha. The cost was 550.000 dong that included new air-con minibus, lunch, entrance fee to Paradise cave, English speaking tour guide, tourist insurance, the supply of cold drinking water, and few sightseeing stops along the way.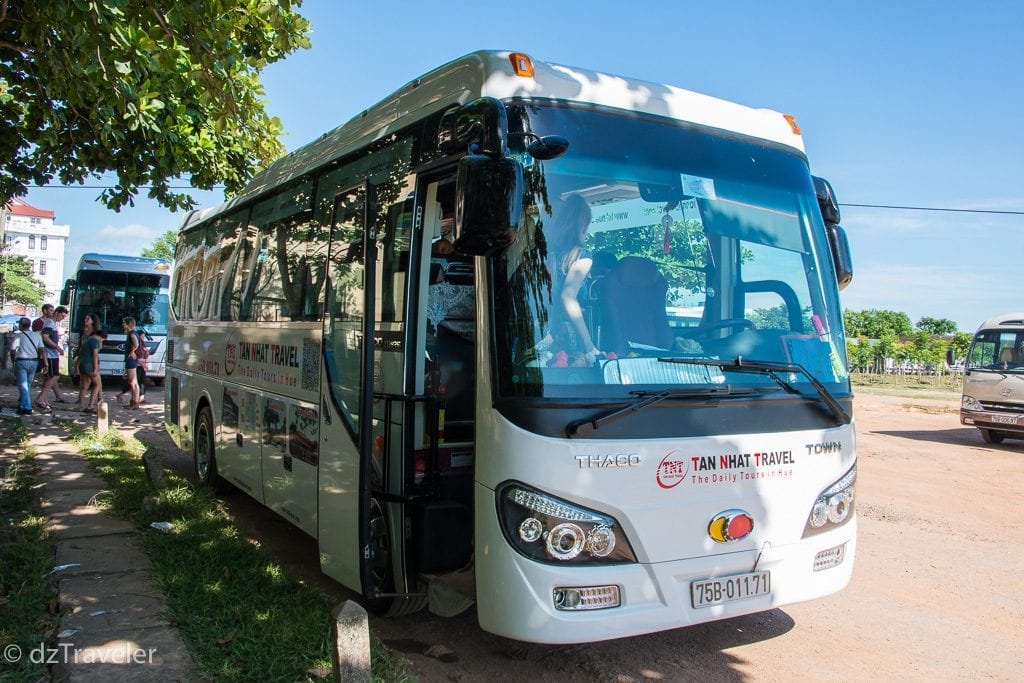 My Road Trip from Hue Hotel to Paradise cave in Phong Nha
Along the highway, we passed a beautiful landscape however the last hours of the trip were very scenic.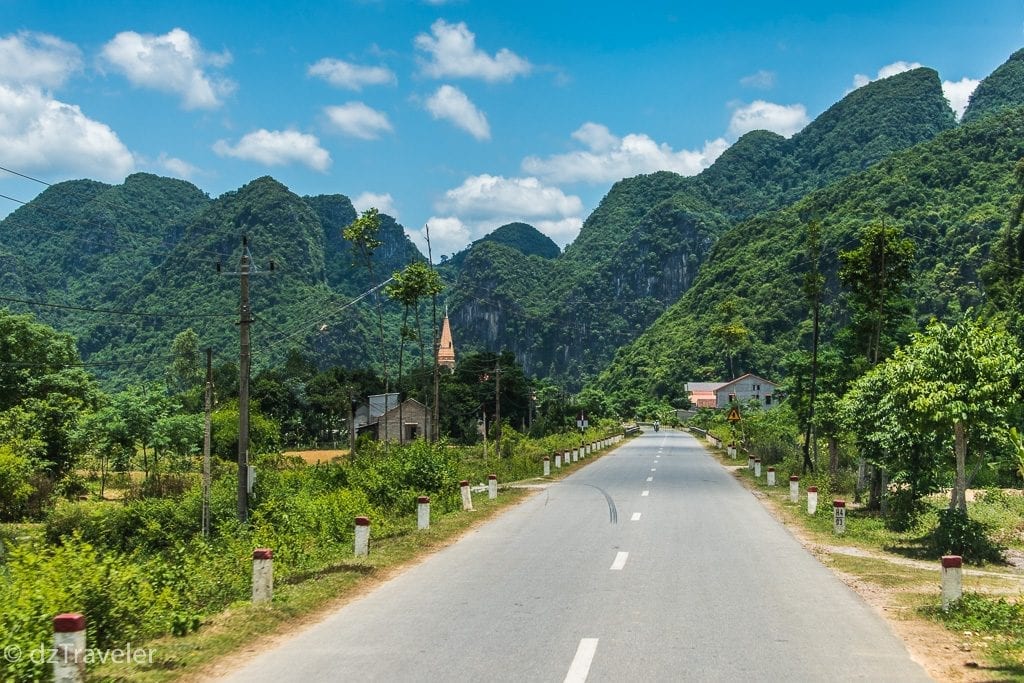 Quick Stop – The Church Of La Vang
On our way, we stopped at the church of La Vang, located about 58 km from Hue ancient capital, a great stop to visit this Catholic church. Our lady of La Vang is a major pilgrimage center for Catholics in Vietnam worth to pay a visit.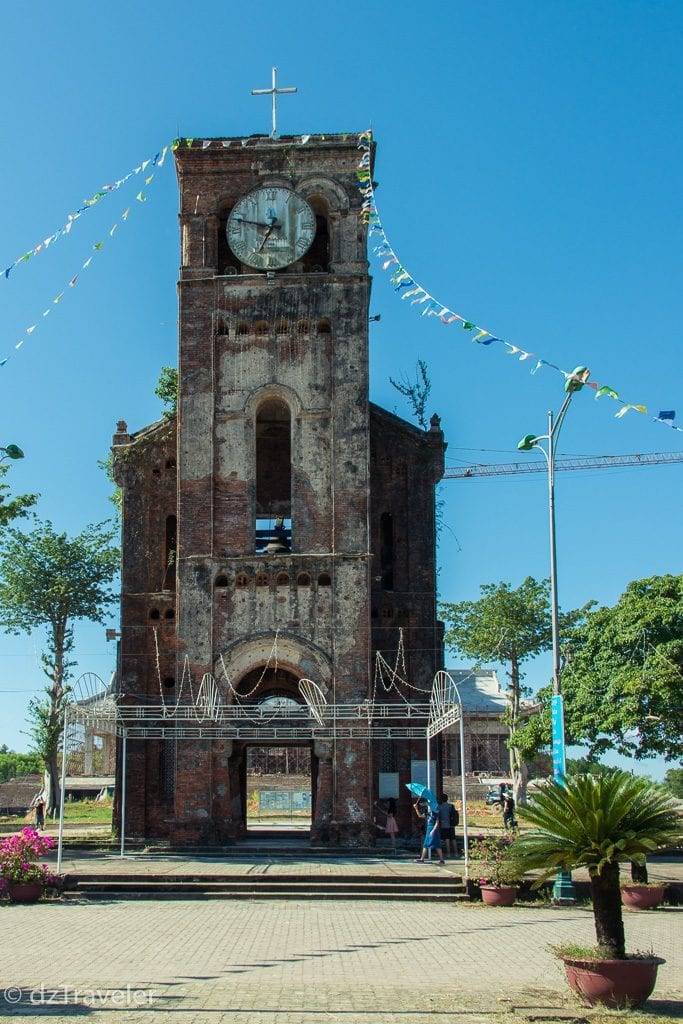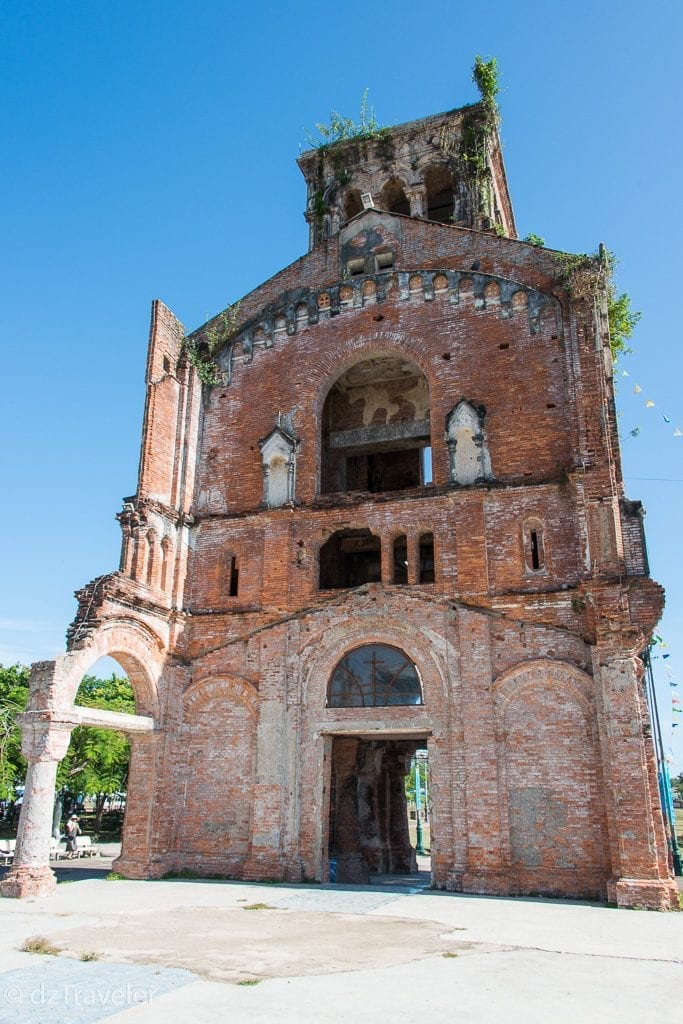 DMZ On The Way
The 17th Parallel is where the Geneva Accords of 1954 partitioned Vietnam into north and south. Five kilometers from either side of the Ben Hai River established as the demilitarized zone (DMZ). There are old guard towers on both the south side and a museum on the northern side that bears a lot of memories.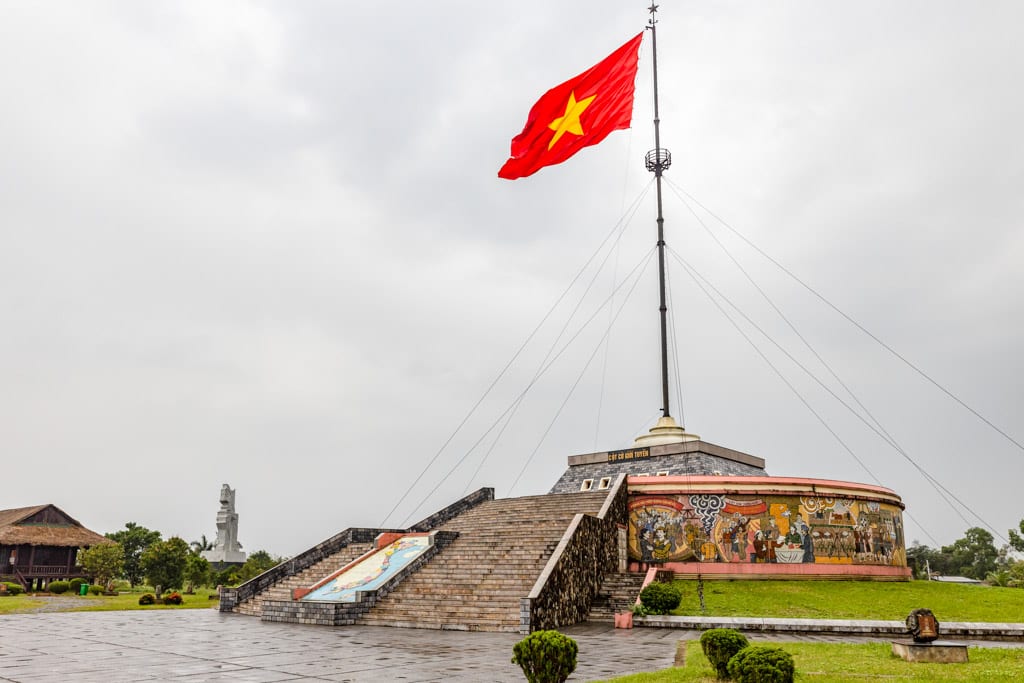 We passed the DMZ area crossed the Ben Hai River and Hien Luong bridge that may give you an idea about how life once was for the local people during the hard times of the American War.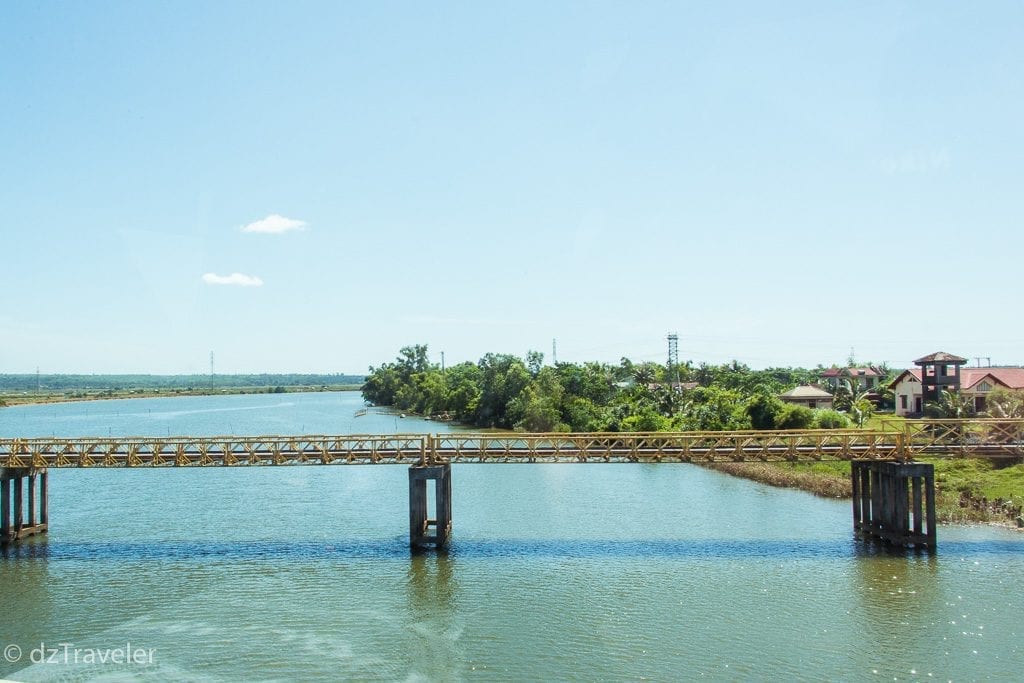 We had our lunch at Phong Nha at about noon. It was a set menu, not so delicious, but plenty of food to choose from.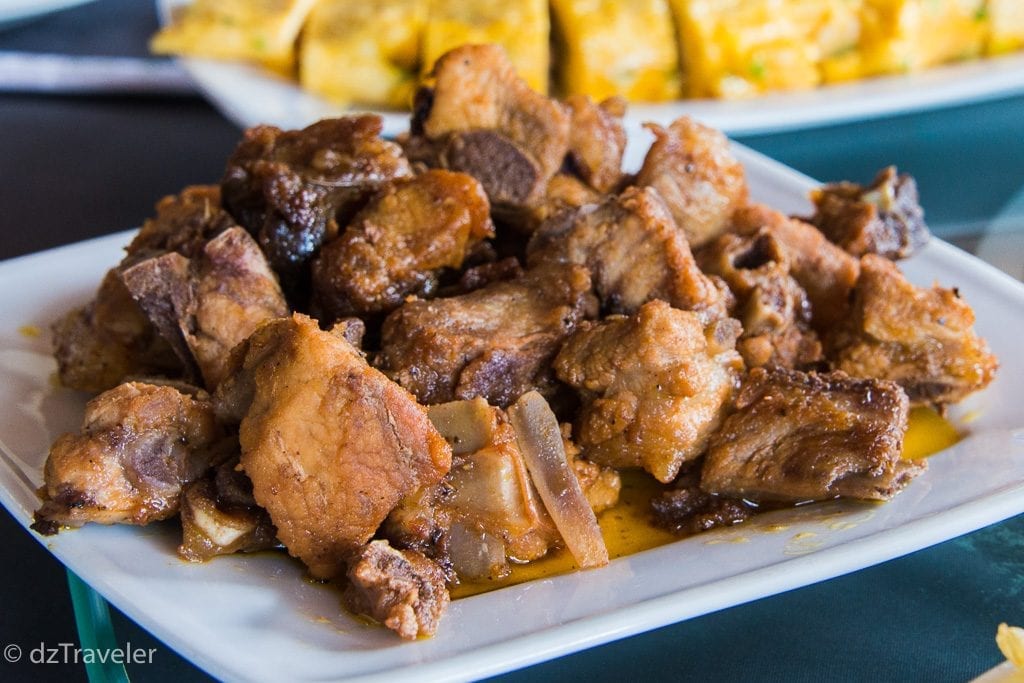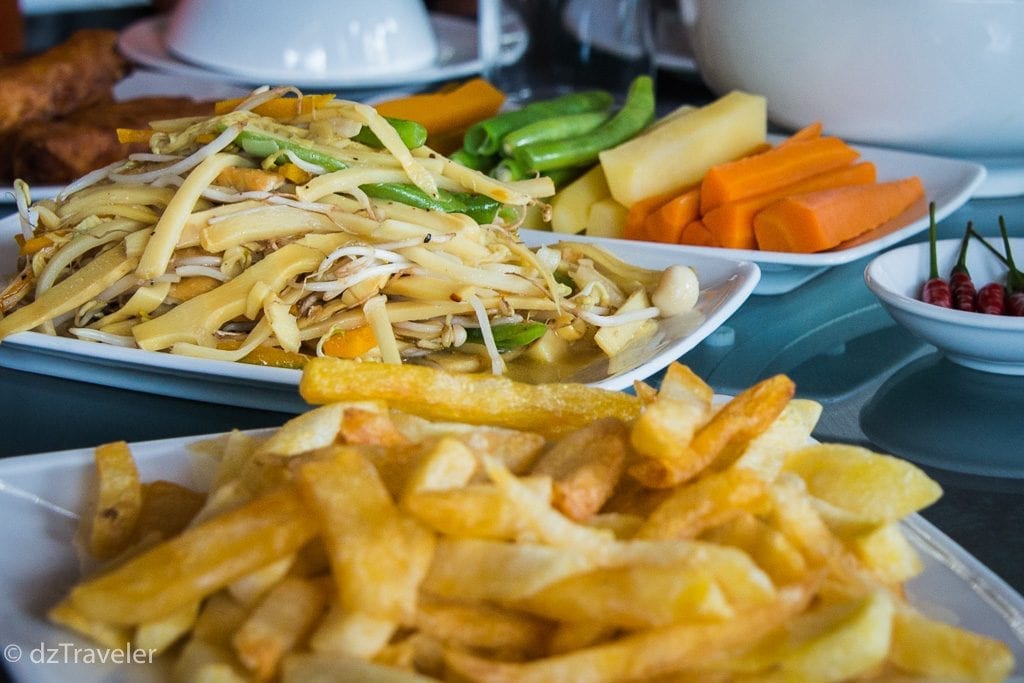 Finally, at about 12:30 we arrived at the Paradise Cave. Since I was not returning to Hue, it was great to keep our luggage at the bus luggage holder for the day, and most importantly they dropped us off at our hotel in Son Trach town at the end of our trip.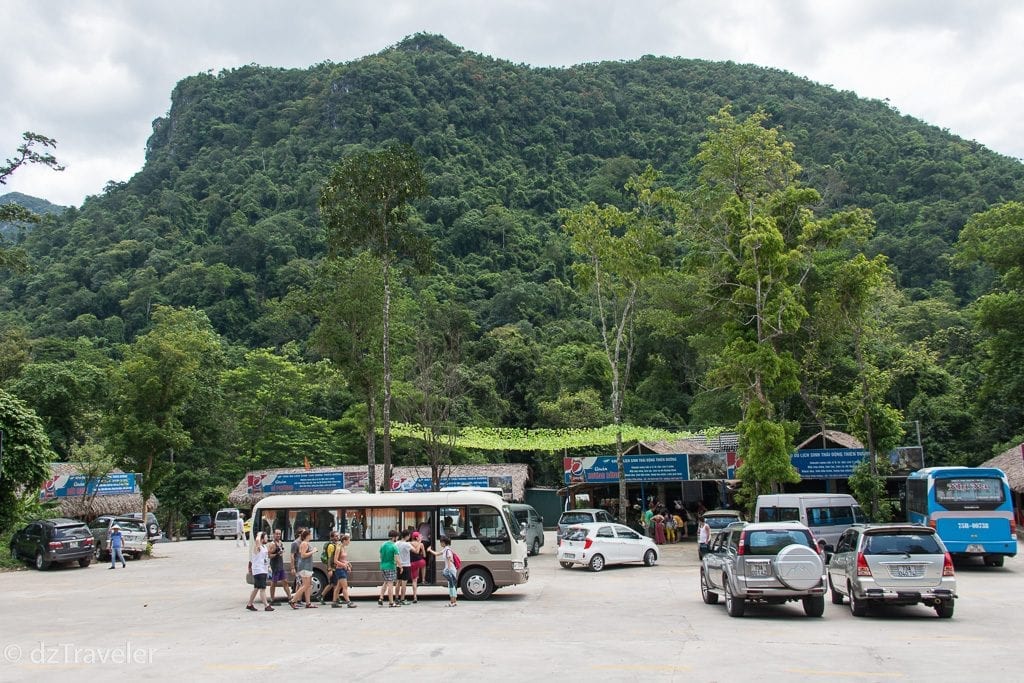 If you stay in Son Trach town or at Farmstay, do not hesitate to rent a motorbike to explore the surrounding areas. You won't be disappointed.
My Opinion and Tips
Have you been to Paradise cave? Any additional tips to share?
Please leave a comment below! I'd love to hear from you to improve my knowledge.
Was this travel guide helpful for you?
If you'd like to help me continue making free guides, here is one way you can help:
Share This Guide – If you have a friend that would benefit from this guide, share it with them. Or post this guide on Facebook, Twitter or Google+
Your help would definitely help me making more free guides like this. Thank you in advance!
Affiliate Link – This post in Dizzy Traveler contains affiliate links, which means I receive a referral commission if you purchase after clicking at no additional cost to you. These funds go to maintain the site. Thank you for your support.
---
Sightseeing and Day Trip from Hue, Vietnam

If you are interested to enjoy day trips available to and from Hue then here are a few available from our affiliate.