I am sure you are looking for things to see and do in New Jersey; here are some excellent ones you could consider. If you've not been to New Jersey already, it is definitely a state that should be on your bucket list and deserve a tick-off. New Jersey is well known for its long and breathtaking coastline with many resort towns, including Wildwood, Cape May, Hoboken, and Atlantic City. For Instance, below are a few awesome things you could consider seeing and doing during your next trip to NJ.
Visit Grounds For Sculpture Museum in Hamilton
Grounds For Sculpture is a museum located in southern New Jersey that provides a beautiful outdoor shelter that aims to motivate, cheer, and revive all who visit. Only 70 miles southwest of midtown Manhattan and 40 miles northeast of Philadelphia, with an area of 42 acres of beautiful landscape exhibits nearly 300 contemporary sculptures, definitely a great family-friendly location to visit in New Jersey.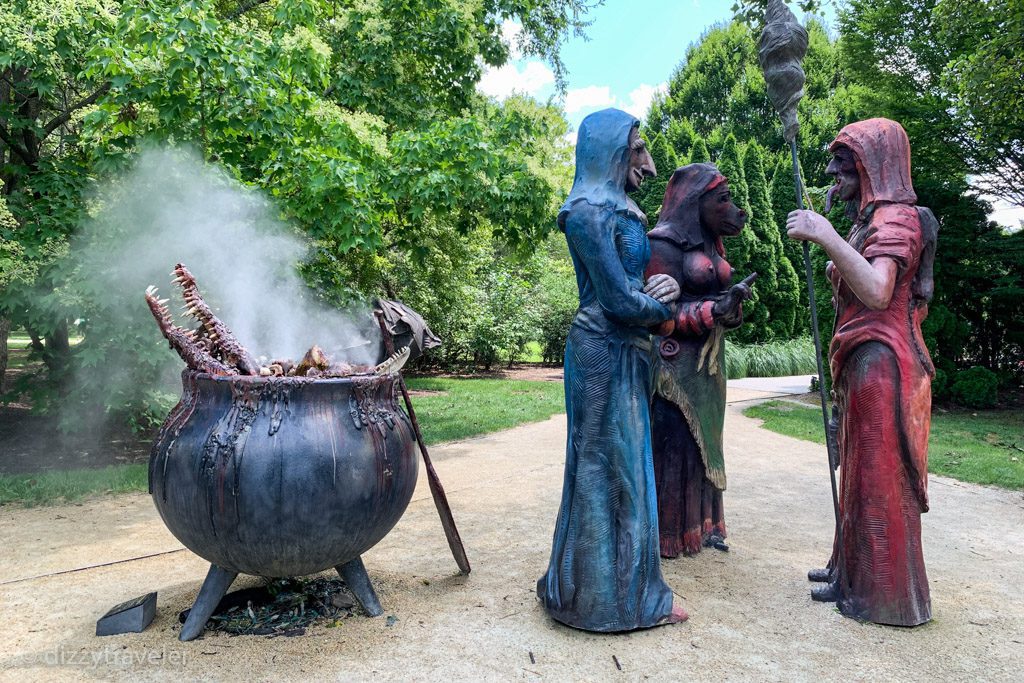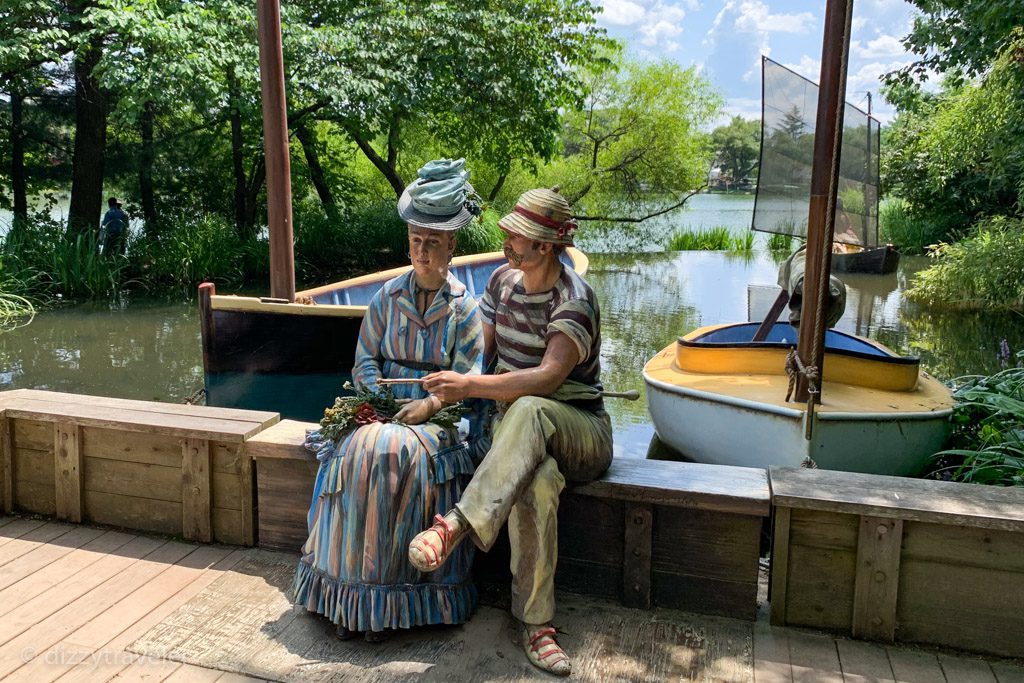 Visitors can enjoy year-round activities in the Sculpture Park and Museum, including having lunch or dinner at Rat's restaurant, Van Gogh Cafe, Picnic in the Park, and much more. Additionally, you can also order an ambient lunch packed in a reusable, insulated tote complete with a bottle of wine, tumblers, flatware, and napkins to enjoy at Grounds for Sculpture. Visit the GFS website for timed admission tickets and other details.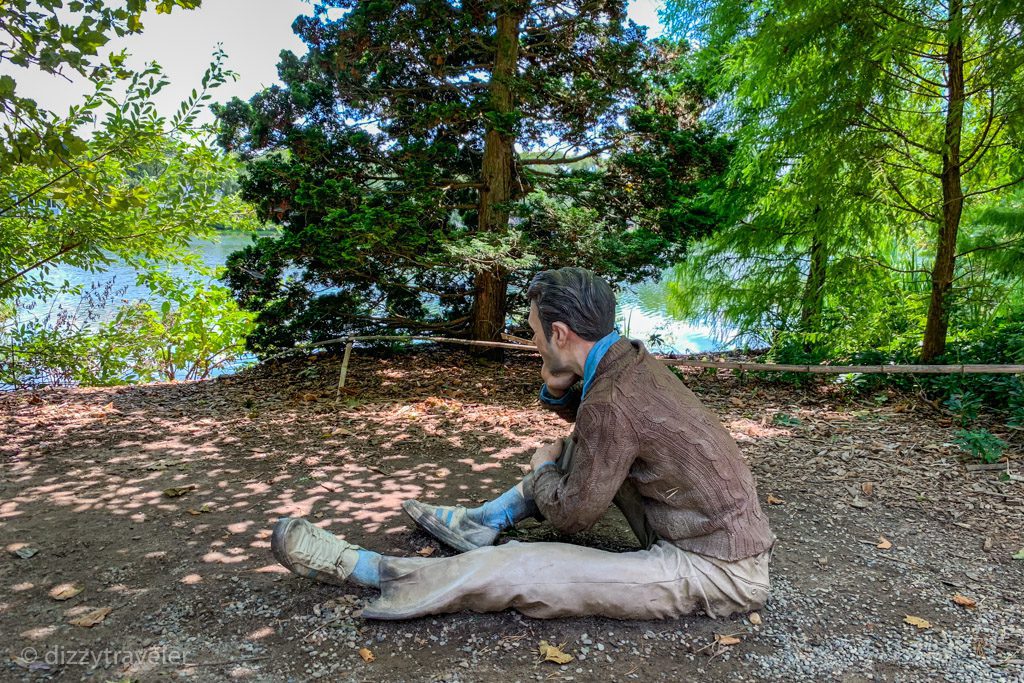 Visit Cape May
Cape May is located at the southernmost point in New Jersey, only about 160 miles from midtown Manhattan and about 90 miles from Philadelphia. The city is famous for its spotless beaches, boardwalk, and comforts that make your seashore town diversity equal to none. The year-long destination is an excellent gateway for families, photographers, nature lovers, etc. The 3 square miles of the city are easy to navigate and small enough that you can explore on foot.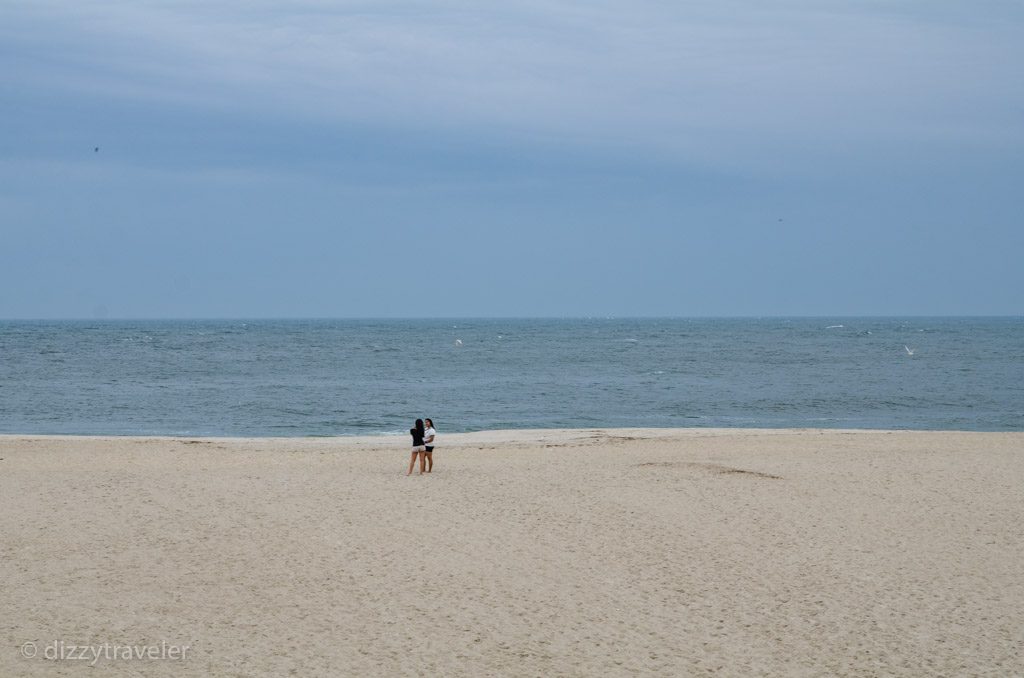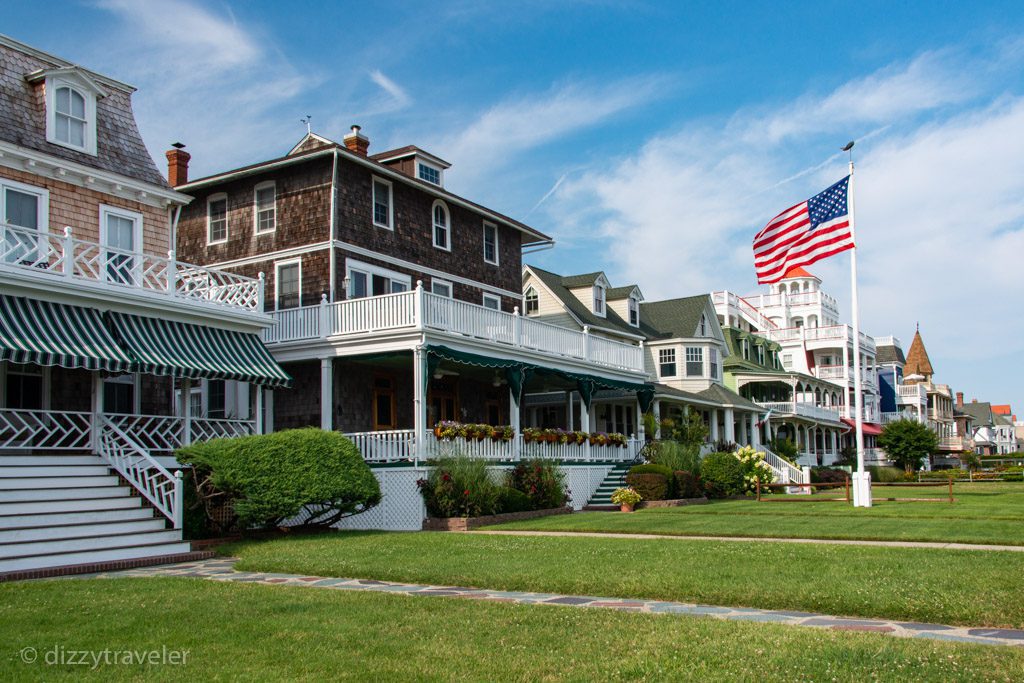 Visit Wildwood in Southern New Jersey
Wildwood is a beautiful resort city in southern New Jersey, about 156 miles south of midtown Manhattan a 3 hours drive and 2 hours drive to cover 88 miles from Philadelphia.
It is located on a barrier island famous for its beautiful five miles-long sandy beaches. Visitors can take the iconic Sightseer tram car that runs along the long Wildwood Boardwalk, filled with eateries, stores, waterparks, and joy rides. A perfect spot for swimming, soaking up the sun, and unwinding on a hot summer day. It is also an ideal place for surfing, jet-skiing, sailing, kayaking, monster truck racing, and more for those looking for some adventure.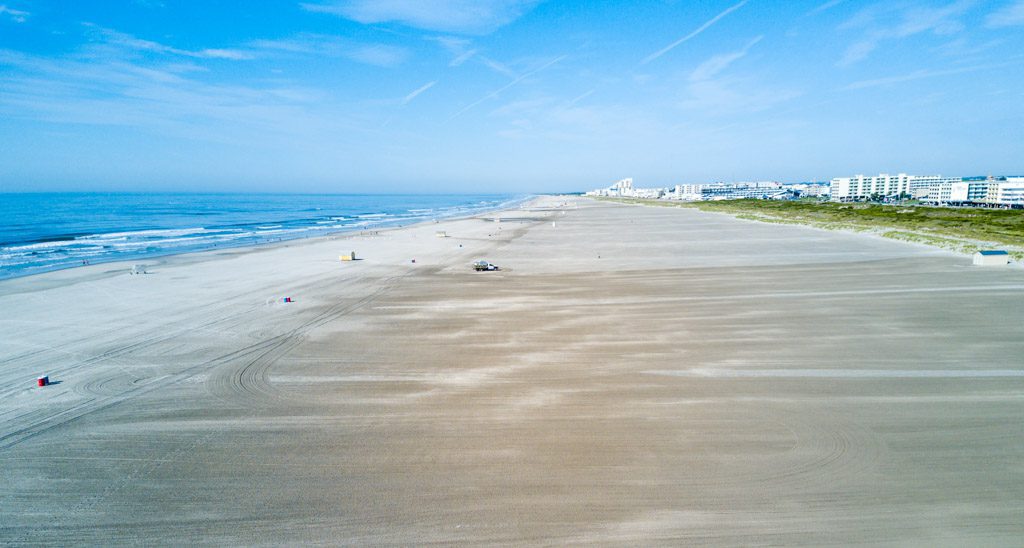 Wildwood Crest Sunset Celebrations
Visit Sunset Lake Park, located along Jersey Avenue in Wildwood Crest, for a spectacular sunset, one of the best in New Jersey. The city also hosts family-friendly summer events at 7:30 pm in July and 7:00 pm in August along the Sunset Lake. Visitors gather here, enjoy live music and street food, and take photographs.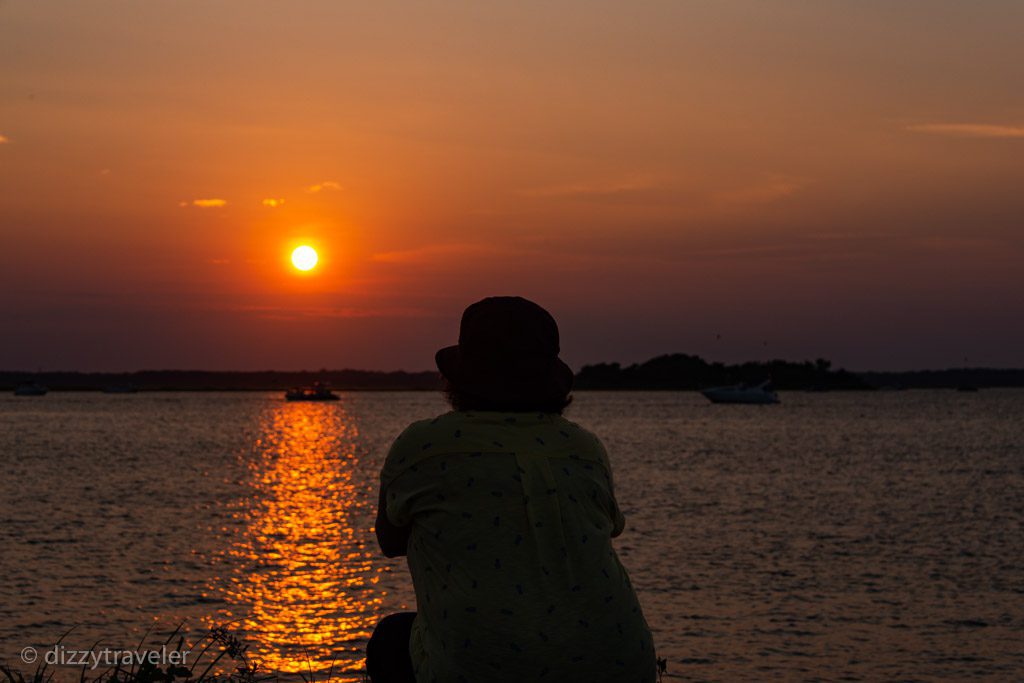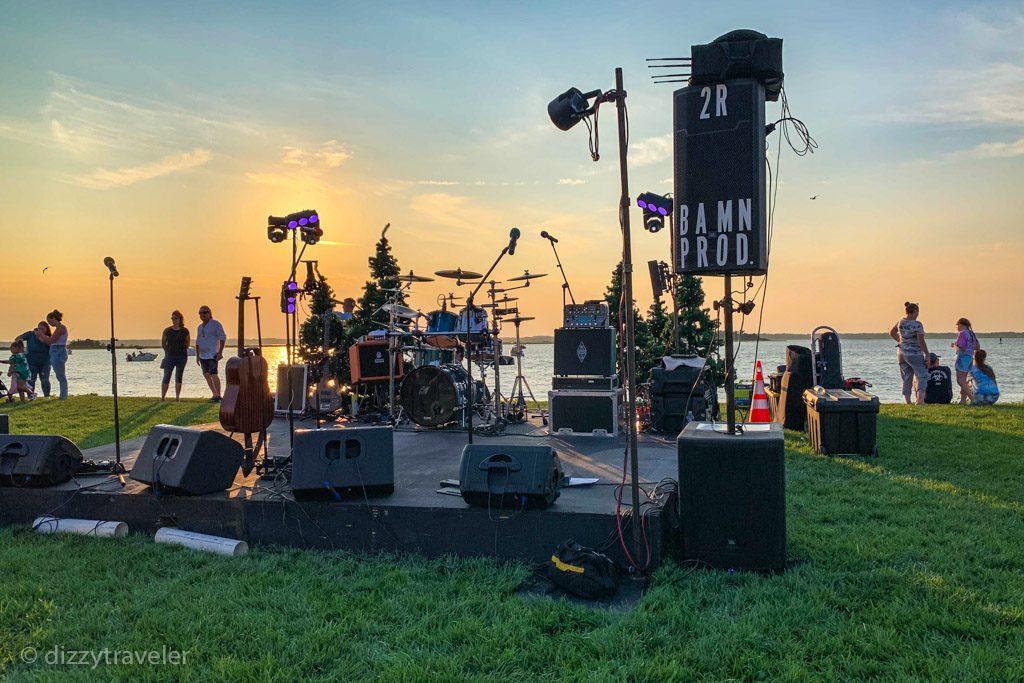 Spend a Day in Liberty State Park
Liberty State Park is located on Upper New York Bay in Jersey City, opposite Liberty Island and Ellis Island. With the Manhattan skyline, Statue of Liberty, and Ellis Island as a stunning background, Liberty State Park is one of the state's most scenic parks. It is an excellent gateway for locals and tourists alike—an ideal destination for photographers. There is something for everyone to enjoy; here are a few that stands out the most, visiting the historic Central Railroad Terminal, taking the Ferry service from Liberty State Park, picnicking, exploring Liberty Science Center, Fishing, and more.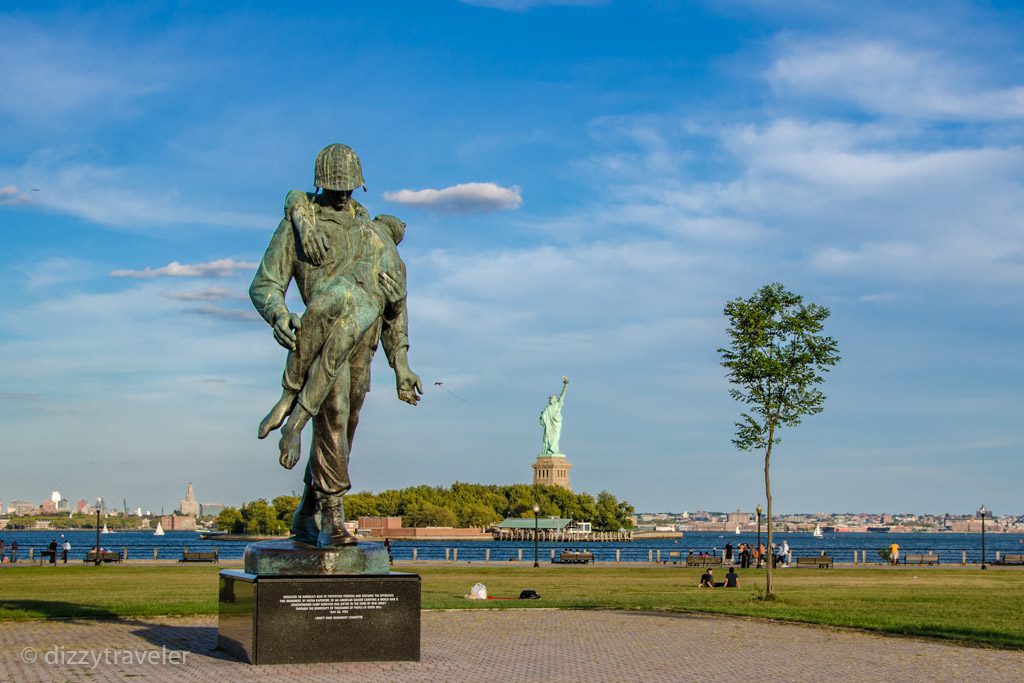 Visiting Statue of Liberty & Ellis Island
Liberty State Park is the only location in New Jersey with a ferry service to the Statue of Liberty and the Ellis Island National Museum of Immigration.
The main part of the park, which has the Central Railroad of New Jersey Terminal (CRRNJ Terminal), is bordered by water on three sides, and this is from where the ferries also set sail. The ticketing and departure areas at Liberty State Park are by the historic Central Railroad of New Jersey Terminal near the water. More than 15 Statue of Liberty ferries set sail from Liberty State Park in New Jersey all through the day, every day.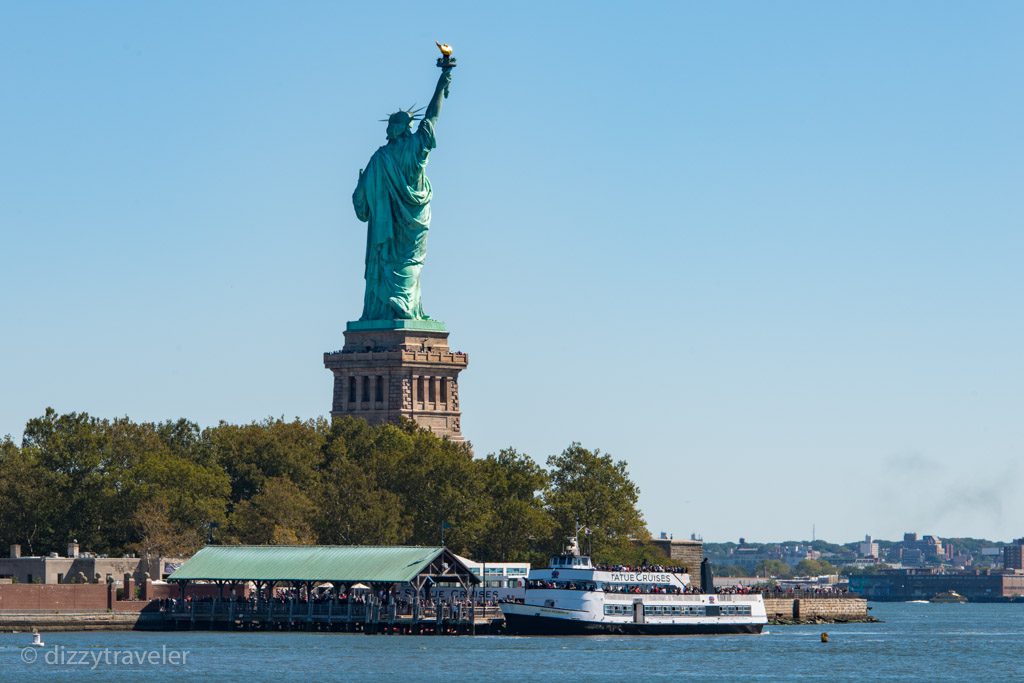 Explore Atlantic City
Atlantic City is a popular tourist destination in New Jersey, and the resort city is only 130 miles from New York City and 60 miles from Philadelphia. Apart from gambling in the casinos, many other activities make it a great vacation destination.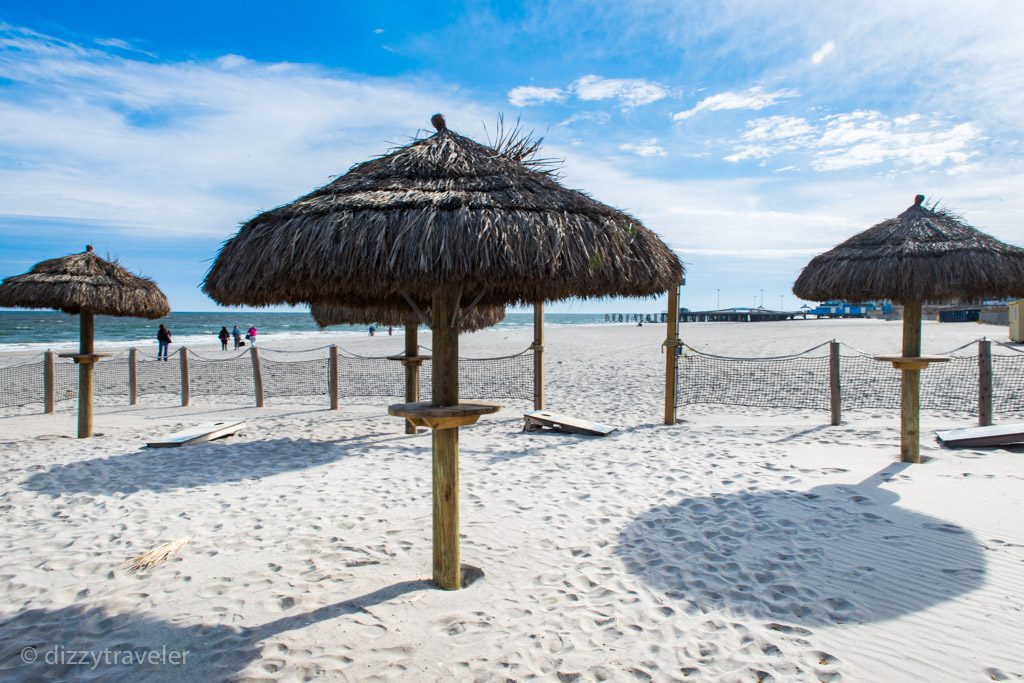 Things to do in Atlantic City
Atlantic City Boardwalk
A trip to Atlantic City is incomplete without walking down the iconic 4 miles long boardwalk with bars, restaurants, shops, beautiful beaches, and games outlets. The Boardwalk also connects many big Atlantic City hotels and casinos, making it easy to get from place to place. If you prefer not to walk, there are rolling chairs for hire to take you down the boardwalk.
The Quarter at Tropicana
Head to Tropicana Casino Resort if you are interested in old Havana-themed shopping from over 40 stores. There are also restaurants, bars, entertainment, and eleven nightclubs to make the visitors happy.
Absecon Lighthouse
The 171 feet tall lighthouse was built in 1857, one of the tallest in New Jersey. If you are brave enough to climb the 228, you will be rewarded with a stunning panoramic view. Located only a few blocks from the Boardwalk, you can't miss it.
Borgata Hotel Casino and Spa
Borgata is the largest hotel in New Jersey with 2002 rooms. The Tuscany-style casino has 4,100 slot machines and 200 table games and many high-end restaurants. If gambling is not your thing, then there are spas and live entertainment to keep you busy for the night.
Tanger Outlets – The Walk
Tanger Outlets is another great location for shopping in Atlantic City. There are 109 stores to choose from at this open-air outlet mall.
Caesars Atlantic City Casino
Caesars Atlantic City Casio is a must-visit casino in the center of the Boardwalk. This Roman Empire and Greek-themed casino is one of the largest in Atlantic City. There are a couple of great dining options to choose from here apart from gaming.
The Steel Pier
The Stee Pier is an amusement park that can be accessed from the Boardwalk great for kids and adults. In addition, you can embark on a helicopter right from the Steel Pier.
Visit Hoboken by Hudson River
Living in New Jersey for over 32 years, I visited Hoboken numerous times whenever we felt like pampering an evening on a beautiful day or bringing visiting family and friends to show them around. The Manhattan skyline's late afternoon and evening views are breathtaking, and enjoying live music at some of the famous waterfront bars is even better.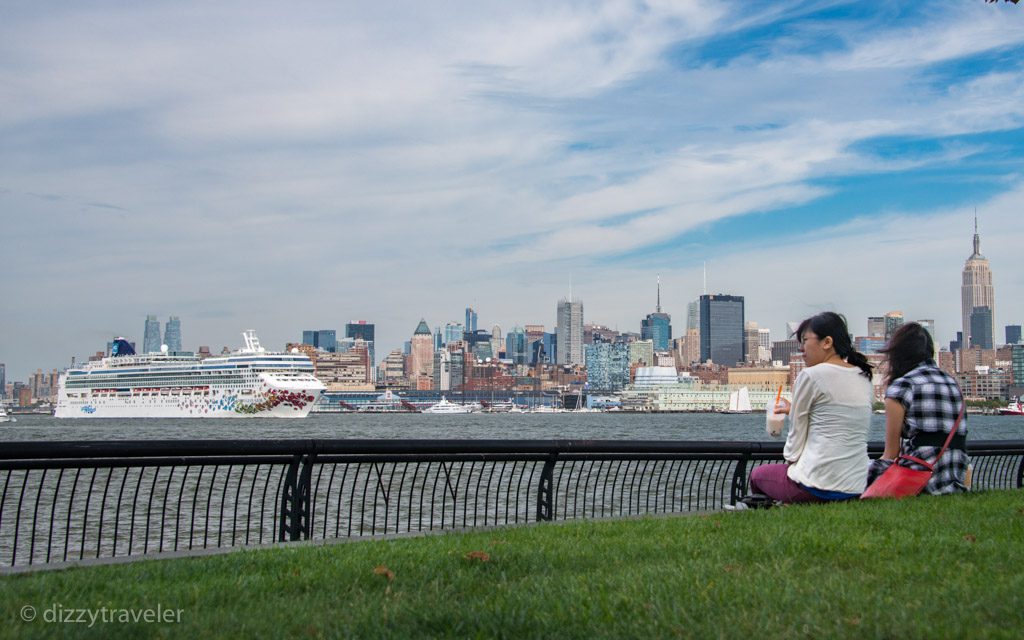 Things to do in Hoboken
Hudson River Waterfront Walkway
The Hudson River Waterfront Walkway in Hoboken is a dream for runners and bikers. Also excellent for a leisurely hike while enjoying the picturesque views of the Manhatten skyline.
Hoboken Riverside Park
Another romantic place to visit is Hoboken Riverside Park, the most popular among locals and visitors alike.
Pier C Park (NYC views plus play areas and a promenade)
Located right by the Hudson River Waterfront walkway, Pier C Park is an amusement pier with several activities such as fishing, a play area, seating benches, a water play area, etc.
Pier 13 Hoboken
Stretching out into the Hudson and overseeing the gorgeous Manhattan skyline, Pier 13 is a great family-friendly beer garden to visit during the summer weekend. The open-air waterfront beer garden offers a variety of food, drinks, and entertainment. So have a meal from one of those food trucks, sit back and relax with a glass of cold beer or participate in water sports like paddle boarding, kayaking, and jet skiing.
Visit Branch Brook Park for Cherry Blossom
This park, the nation's first county park, is located in North Newark, with a portion of the park touching the Township of Belleville. Branch Brook is known for housing the largest collection of cherry blossom trees in the United States.
The park has earned its deserving popularity among National and International visitors alike for its remarkable cherry blossom display during spring. However, every time I visit the park, it continues to surprise me with its natural beauty regardless of the season.
The Newark Light Rail runs on the park's west side, providing multiple access points from Newark Penn Station. Only 14 miles from midtown Manhattan, about 30 minutes driving distance to the park, it makes a great day trip location from NYC for those looking for an escape from the busy city life.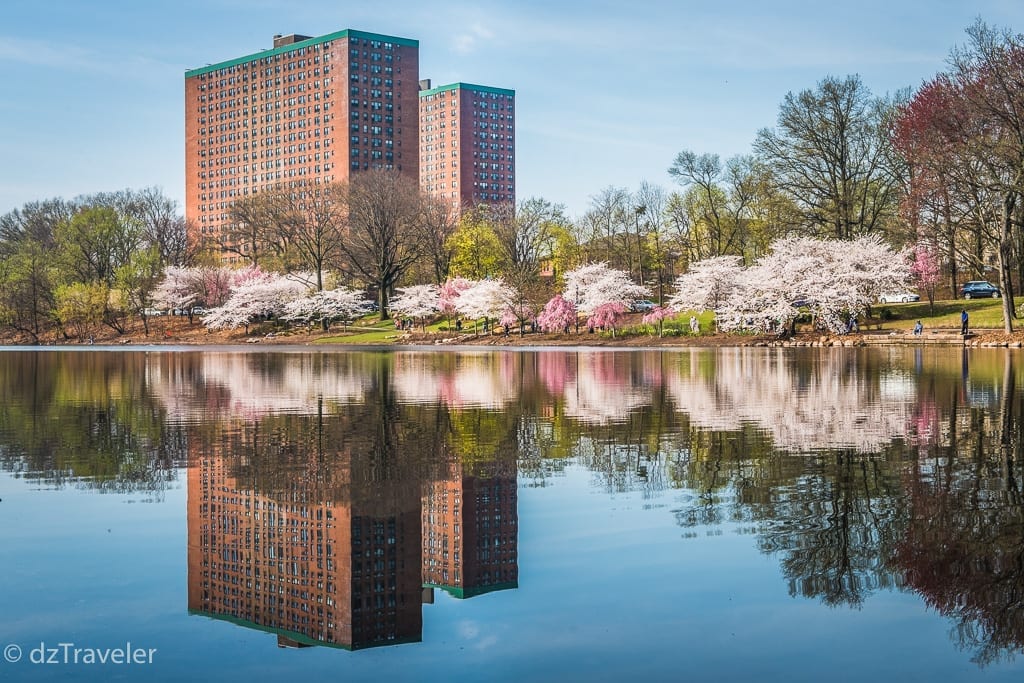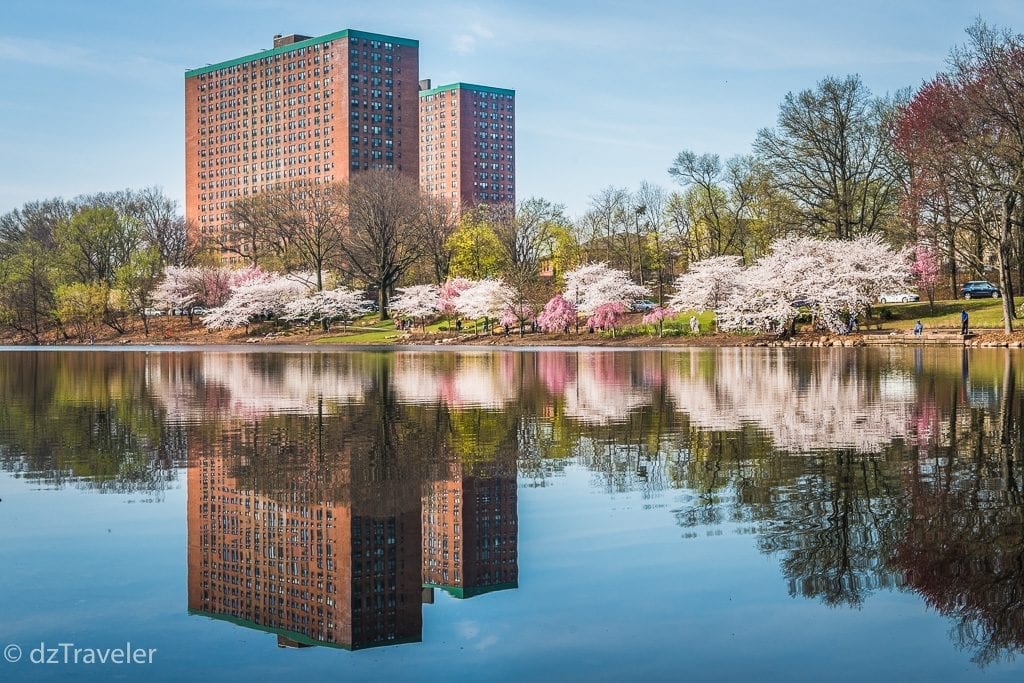 A Walk Across The George Washington Bridge
The George Washington Bridge is a double-decked suspension bridge spanning the Hudson River, joining New York City with the New Jersey. For a tremendous once-in-a-lifetime experience, I recommend a walk across the George Washington Bridge to any metropolitan explorer.
Visitors from New Jersey can park at Fort Lee Historic Park and then walk about 10 minutes to the bridge's upper level. Apart from the walking experience, the picturesque journey is also an excellent opportunity for photographers.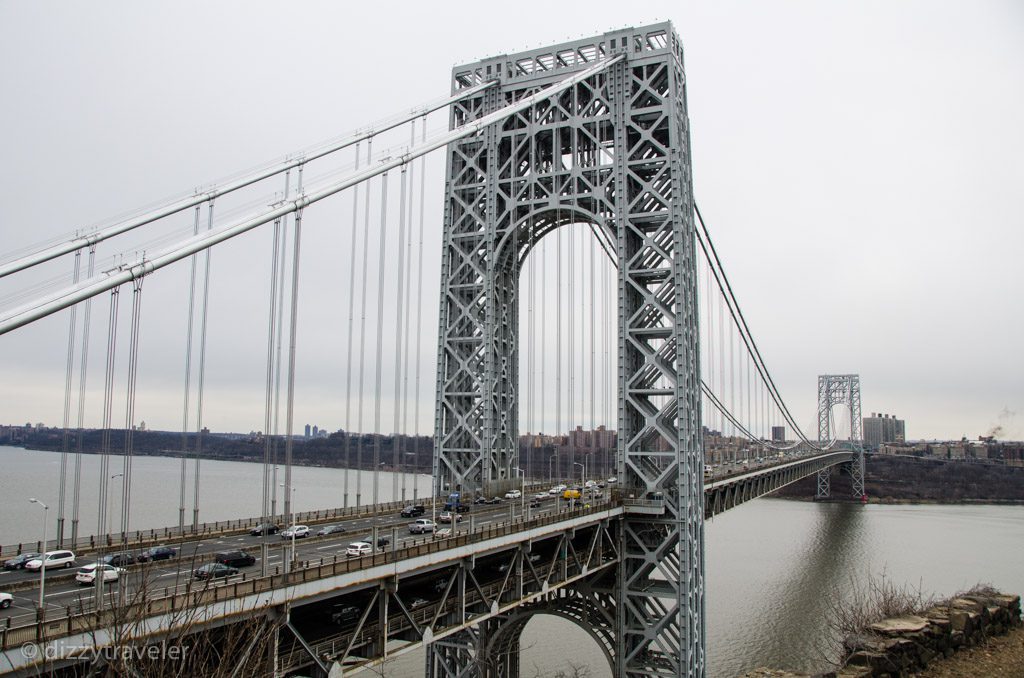 Visit Holland Ridge Farm
Visit one of the biggest u-pick flower farms in the USA; it is the most beautiful place for great photos, videos, and content with a stunning backdrop. On top of that, you have the opportunity to pick flowers and bring them back home. Holland Ridge Farm is only a seasonal place to visit during early spring, so plan accordingly and make reservations in advance because they are sold out months ahead. Only 65 miles south of midtown Manhattan and about 50 miles east of Philadelphia, a great day trip location.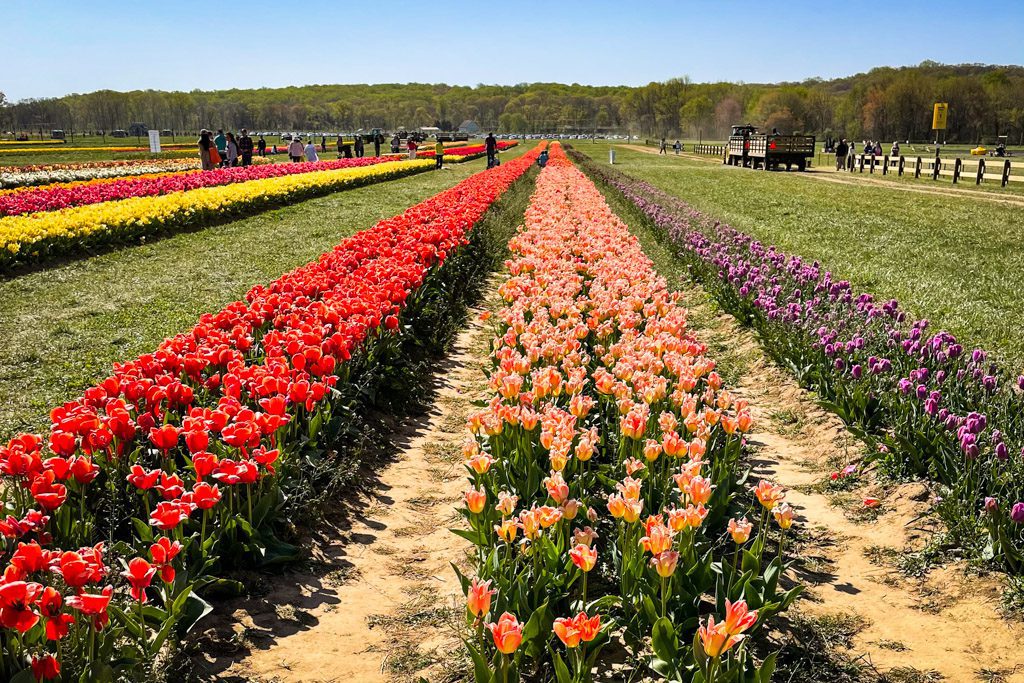 Visit Edwin B Forsythe National Wildlife Refuge
The Edwin B. Forsythe National Wildlife Refuge is located in southern New Jersey along the Atlantic coast, about 11 miles north of Atlantic City and 115 miles from New York City.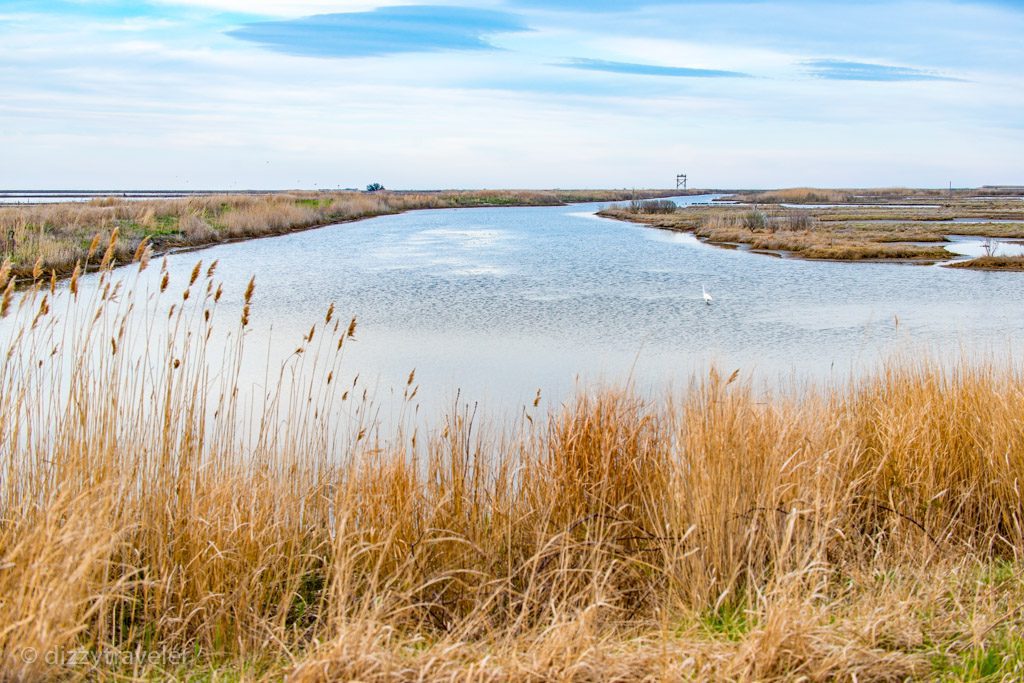 The refuge protects more than 48,000 acres of coastal habitats. More than 82 percent of Forsythe's refuge is wetlands, of which 78 percent is salt marsh, interspersed with shallow coves and bays. It also presents us a chance to unwind from the stresses of daily life and reconnect with our natural surroundings. The sanctuary includes several scenic trails that pass through coastal wetlands, freshwater ponds, and woodlands. Visit the official website for more details.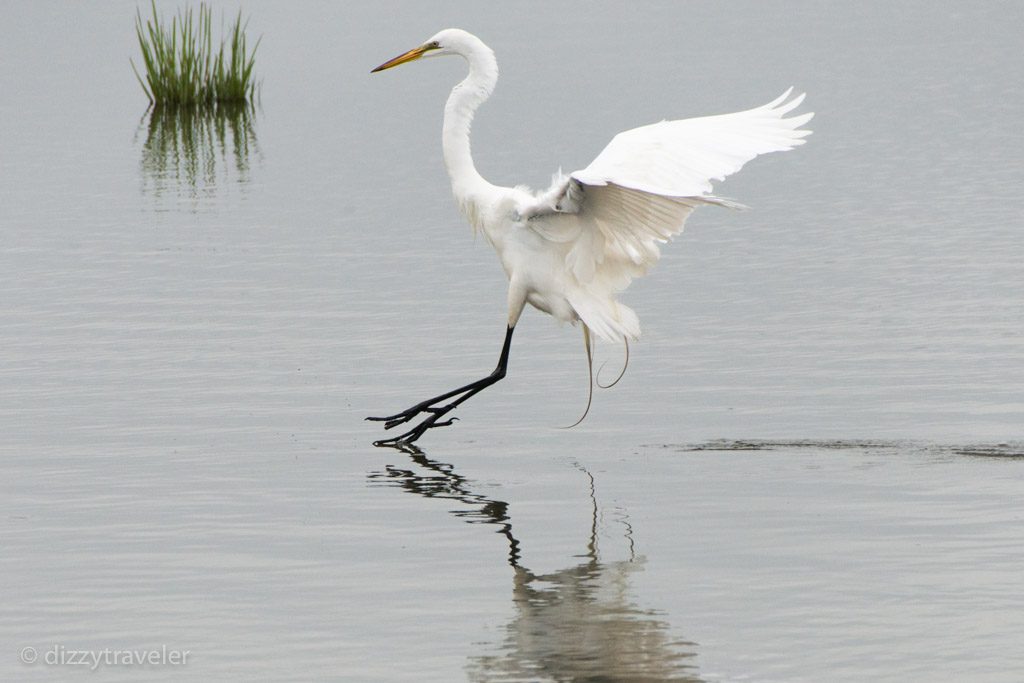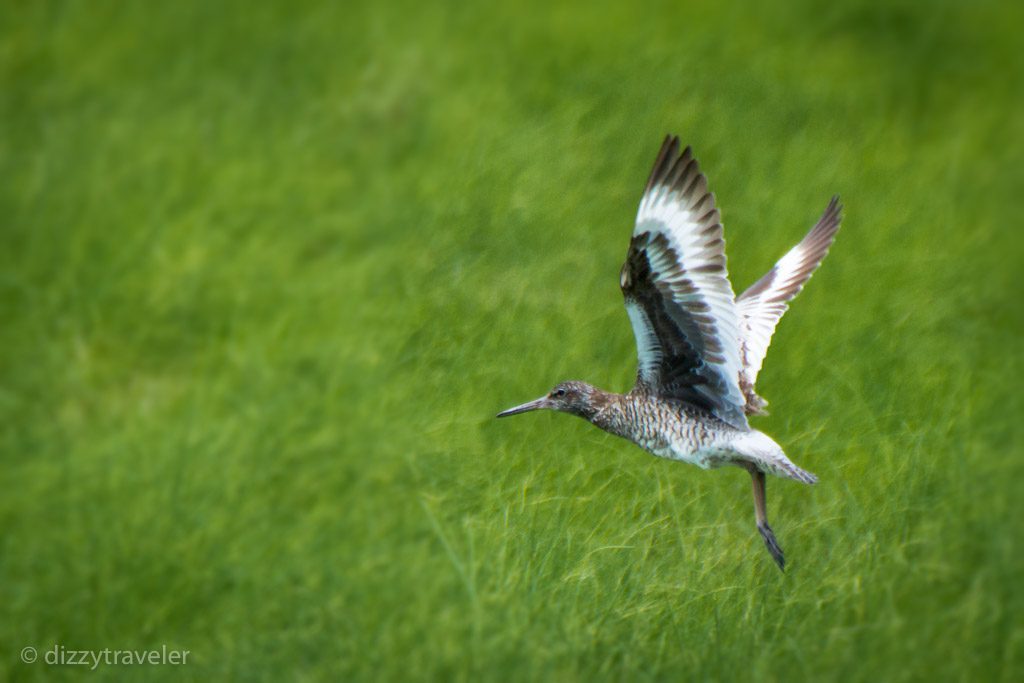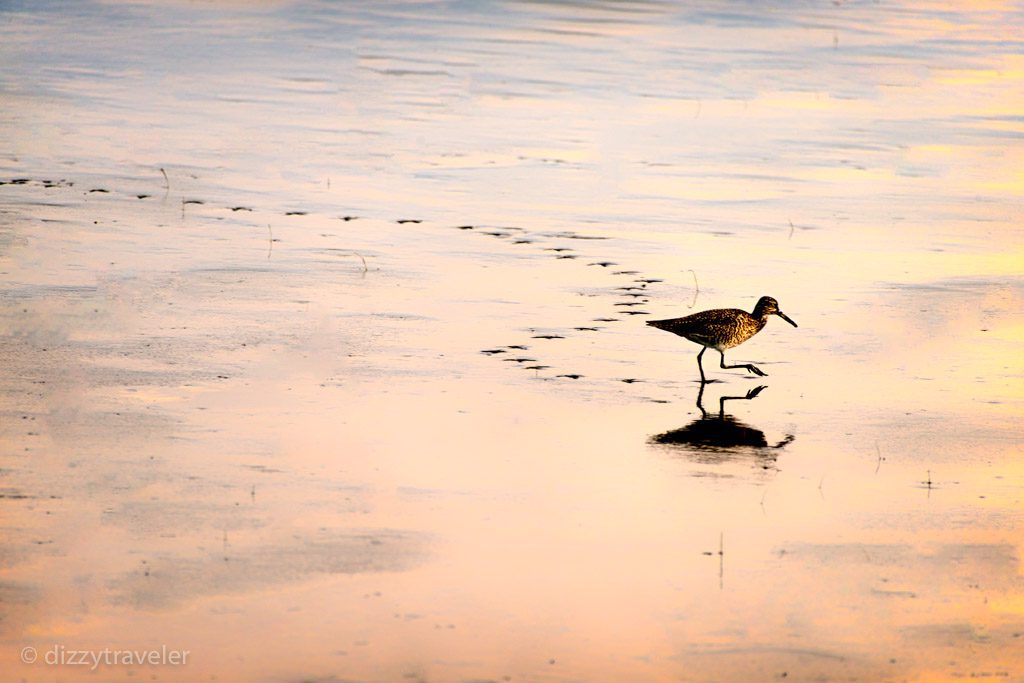 Where to stay in New Jersey, USA
Hyatt Regency Jersey City is one of my favorite hotels in Jersey City because it is located right on the Hudson River with a great view of the Manhattan skyline and a minute walk from the PATH train to the World Trade Center, Manhattan station, the heart of lower Manhattan. It offers modern rooms, a fitness center, an indoor pool, and a restaurant with an amazing scenic view of the Hudson River and the Statue of Liberty. I highly recommend this hotel for a great experience. Newark International Airport (EWR) is only 13 miles away.
Courtyard By Marriott Jersey City Newport is located only a 3-minute walk from Newport Center Mall and Newport PATH train to Midtown train station. The hotel offers modern rooms, an indoor pool, and an on-site restaurant. Liberty Science center and Liberty State Park are 1.9 miles from this hotel. Newark International Airport (EWR) is the nearest airport, 13 miles from the hotel.
My Opinion and Last Word
Have you been to New Jersey, USA? Any cool tips to share?
New Jersey has been my home state for over 35 years. I have visited many countries in the world be every time I come back to NJ, I feel at home. I hope my travel blog and stories will motivate you to plan a trip to New Jersey, and definitely, you will have a great experience visiting this great state.
Please leave a comment below! I'd love to hear from you to improve my knowledge. 
Was this travel guide helpful for you?
If you'd like to help me continue making free guides, here is one way you can help:
Share This Guide – If you have a friend that would benefit from this guide, share it with them. Or post this guide on Facebook, Twitter or Google+
Your Support would definitely help me make more free guides like this. Thank you in advance!
Affiliate Link – This post in Dizzy Traveler contains affiliate links, which means I receive a referral commission if you purchase after clicking at no additional cost to you. These funds go to maintain the site. Thank you for your support.
Book your Sightseeing Trip
There are a lot of beautiful places to visit and do some exciting sightseeing activities to bring unforgettable memories back home. Please click on our below affiliate link to see your options.