We divided our trip up into three key destinations
Itinerary: NYC (JFK) —> Johannesburg (JNB) [15 hours] —> Cape Town (CPT) [2 hours]
Our flight from Johannesburg to Cape Town landed on time. Nice little modern airport little smaller than Joburg airport but with plenty of ATMs, coffee shops, restaurants and most importantly helpful tourist information desks in the arrival hall. Withdraw some money from the ATM. Grab some maps and travel guides from the information desk.
From the airport, it took us about 30 minutes to get to Icon Luxury Apartments in the city center. The highway was as good as any American highway.
Uber's are very easy to find and it's affordable, so transportation is a breeze. We stayed at The Capital Mirage, which was conveniently located in the center of town and nearby the V&A Waterfront, a popular mall with restaurants along the water.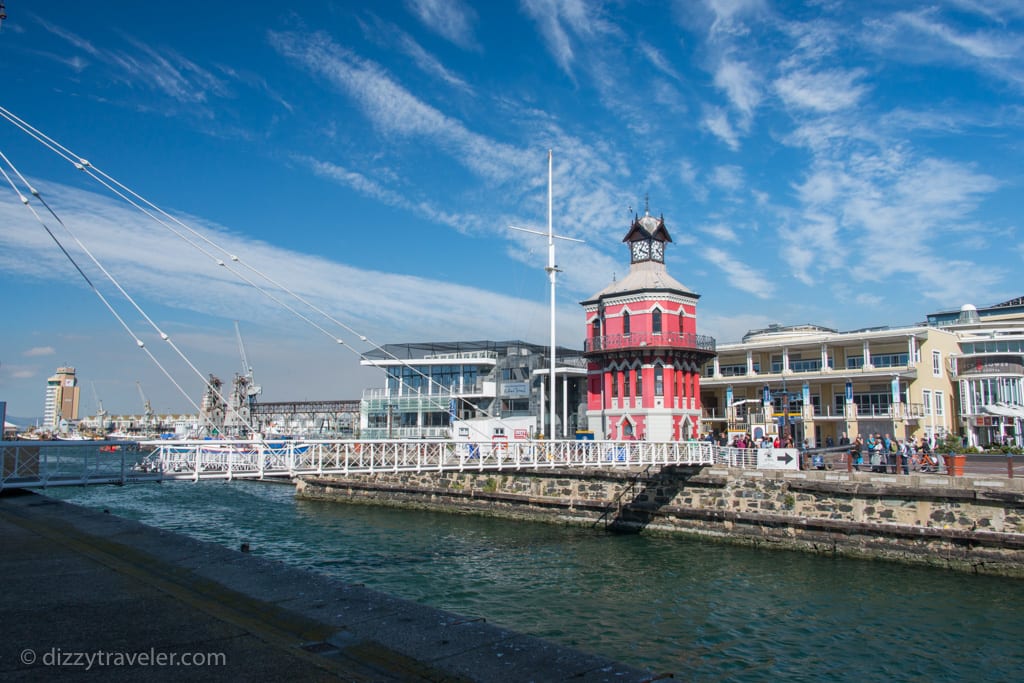 You will want at least three days to see all that Cape Town has to offer. You will find many different cuisines and gourmet restaurants run by famous chefs throughout the town. Some of our favorites included Test Kitchen (must book well in advance via their website!), Gold's (African cuisine with live dancing), and Jason's bakery (Coffee/breakfast/incredible pastries).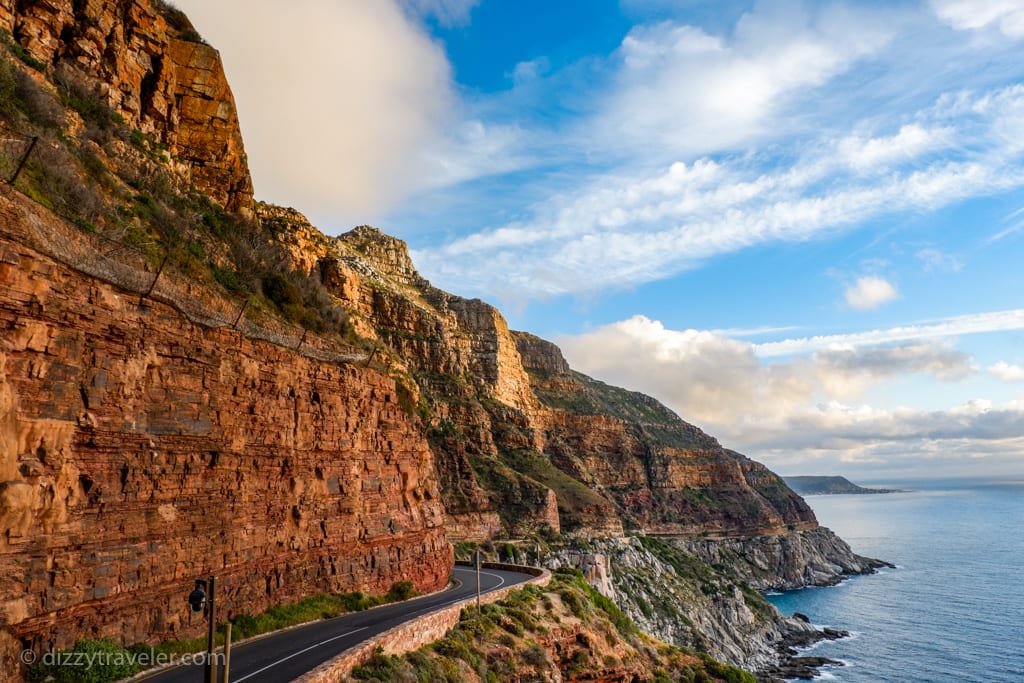 Safari in Sabi Sand Game Reserve
Itinerary: Cape Town (CPT) —> Kruger International Airport (KMI) [3 hours]
The highlight of the trip, by far! We stayed at Savannah Private Game Reserve, a luxurious resort with very friendly & personable staff, incredibly fresh food every day, and a different unique experience each night (i.e., dinner under the stars on our first night). We opted for a more luxurious destination for our honeymoon, but you can certainly find less expensive options if you prefer.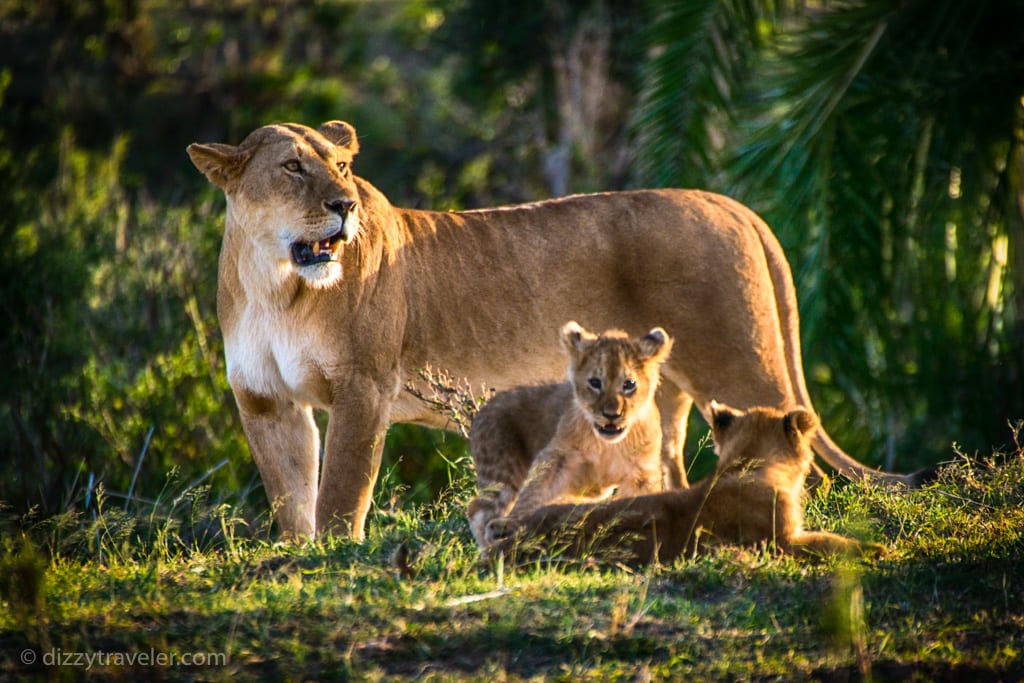 The game reserve hosted two "game drives" each day: one in the morning around 05:15 am, and another around 3 pm (15:00). Each game drive was approximately 3 hours long, and the driver (along with a personal tracker) did a great job to ensure you get a glimpse of just about every animal, including the big five. The early morning drive is critical to seeing the animals in their natural habitat as they awaken and begin their hunt for the day. Sabi Sands is particularly known for Leopards, which we were lucky enough to see a few times, but also has an abundance of Lions, Cheetahs, Giraffes, Rhinos, Buffalo, Zebras, and more.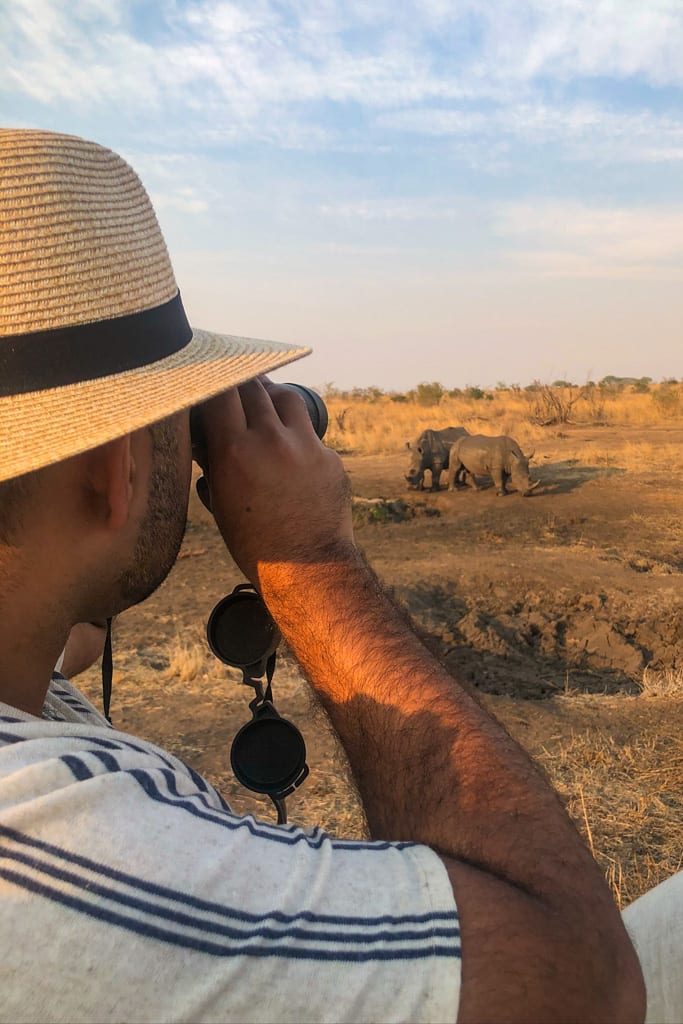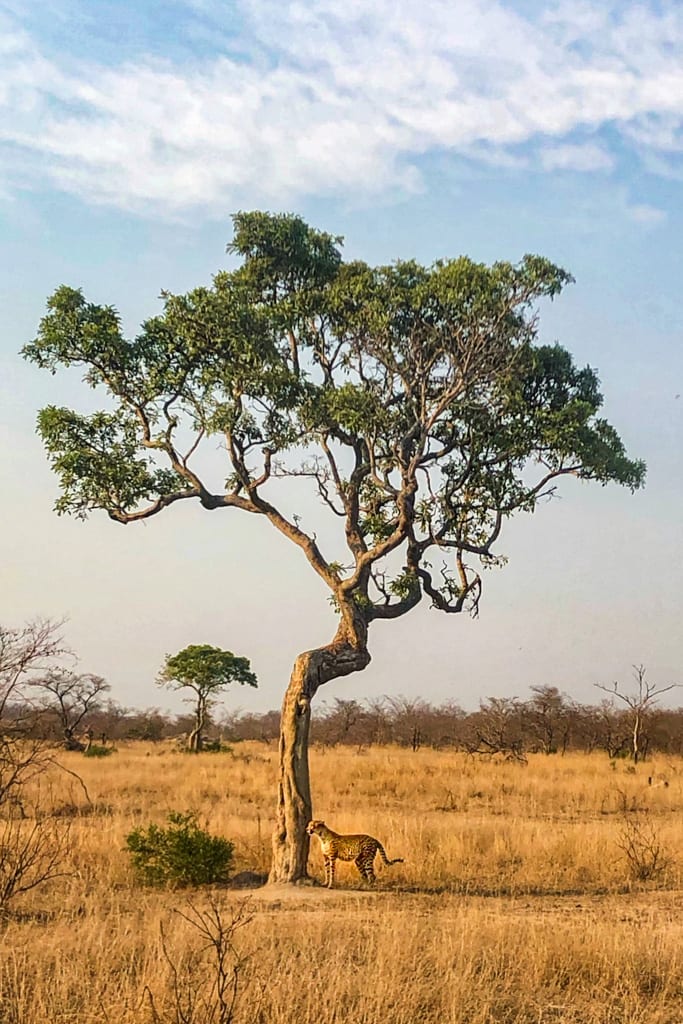 In between game drives, you can opt for massages, hang by the pool, or simply take in the surrounding sights and sounds. There is a watering hole that is occasionally visited by wild animals. This all-inclusive lodge made sure we were comfortable, safe, and ready for our adventure. They provided blankets, ponchos, water canteens, chapsticks, etc. The rangers were extremely knowledgeable and made you feel like you were part of their family. It was truly amazing to see all the animals in their natural habitat.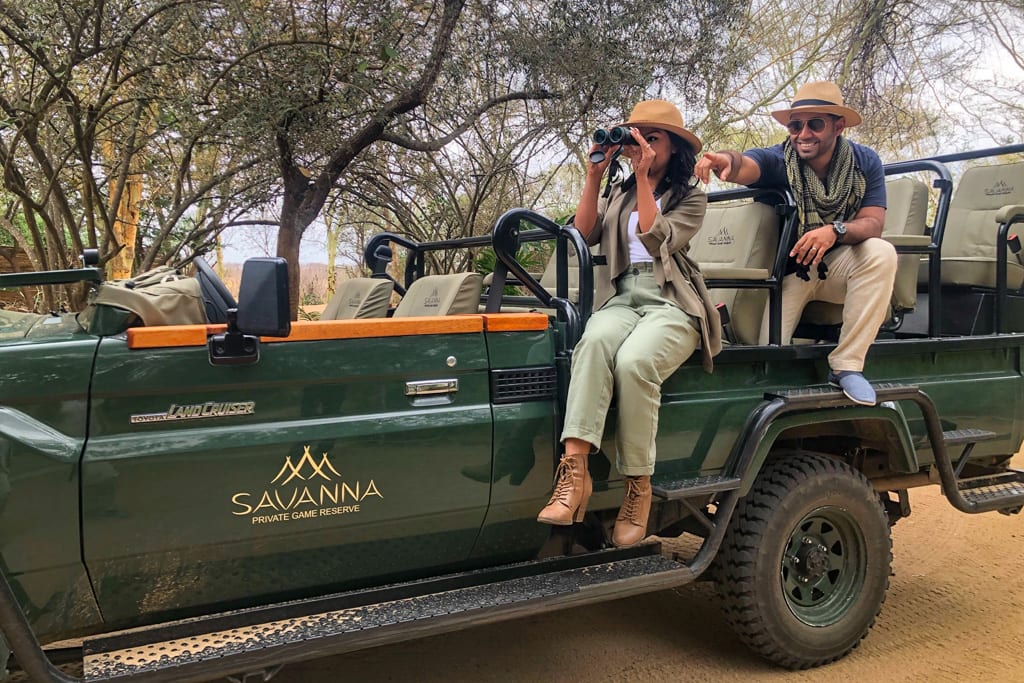 Mauritius A Perfect Destination for Honeymoon
Itinerary: Kruger International Airport (KMI) —> Johannesburg (JNB) [1 hour] —> Mauritius (MRU) [6 hours]
Mauritius is a small island a little beyond Madagascar, and perfect for a relaxing end to your trip. We opted for an all-inclusive stay at the Victoria Beachcomber Resort & Spa. Our room was wonderfully located with an attached swim-up pool that led to one of the main pools with a swim-up bar. There were several restaurants at the resort included with the all-inclusive package, including Italian, Steakhouse, and a buffet (but we much preferred the sit-in restaurants over the buffet, which seemed more suitable for kids). For us, three nights was a perfect amount of time to unwind, as we get a bit restless with too much beach time. Included with our stay was a complimentary gift experience, which allowed us to choose an experience from several options (Sunset cruise, a spa day, catamaran snorkeling, etc.).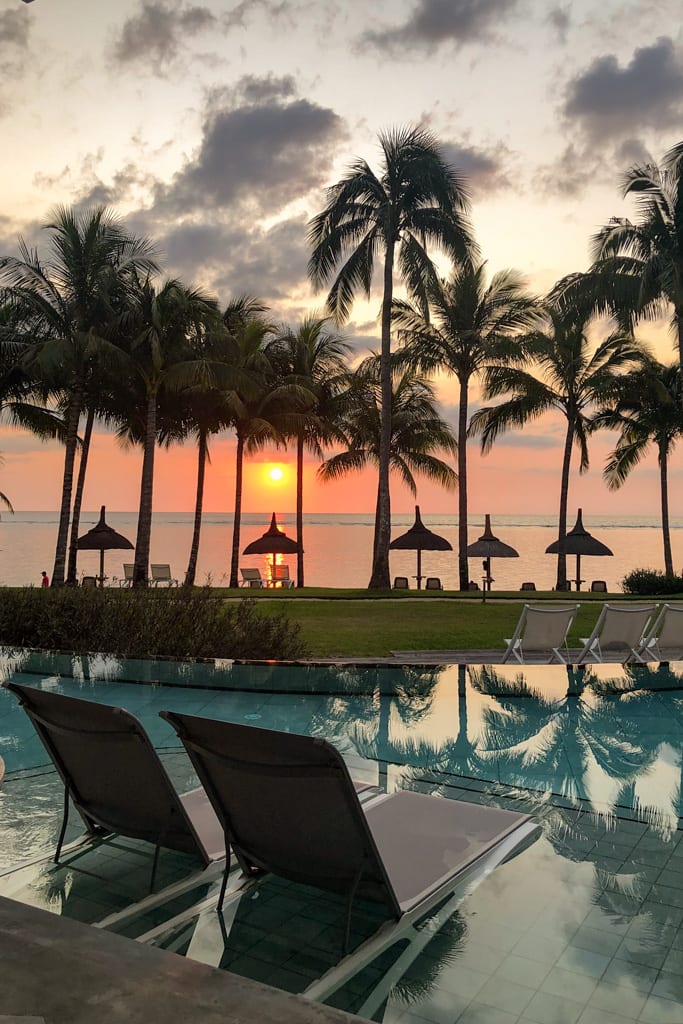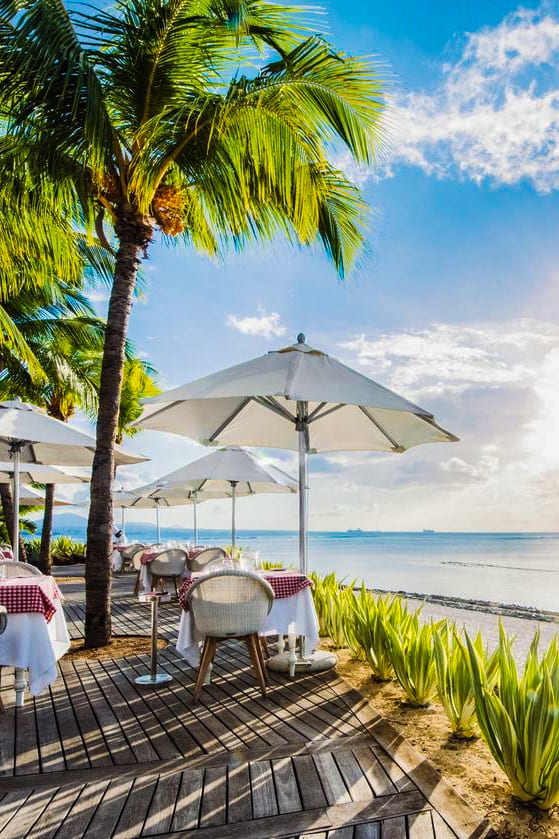 Overall, South Africa was a honeymoon dream come true filled with culture, history, adventure, and an overall unforgettable experience that far exceeded our wildest imaginations. We could not recommend the trip more, as no matter what you were looking for a vacation, you are bound to find it here. 
Affiliate Link – This post in Dizzy Traveler contains affiliate links, which means I receive a referral commission if you purchase after clicking at no additional cost to you. These funds go to maintain the site. Thank you for your support.