There are different ways to get to Koh Samui (Samui Island), one of the most famous islands in Thailand. The island is in the Gulf of Thailand, about 440 miles (700 km) south of Bangkok, surrounded by beautiful smaller islands such as Koh Tao, Koh Wua Talap, Koh Phangan, Koh Mae Koh, Koh Taen, Koh Mudsum, and more. Usually, tourists fly to Nakhon Si Thammarat Airport (NST) from Don Mueang Airport (DMK), Bangkok. Then a ferry from Donsak Pier to Lipa Noi Pier in Samui Island.
The Fastest Way to Get to Koh Samui
The fastest way is to fly Bangkok Airlines directly to the island's only airport (USM) from the capital; therefore, it could often be expensive as it is the only airline that connects the island from Bangkok.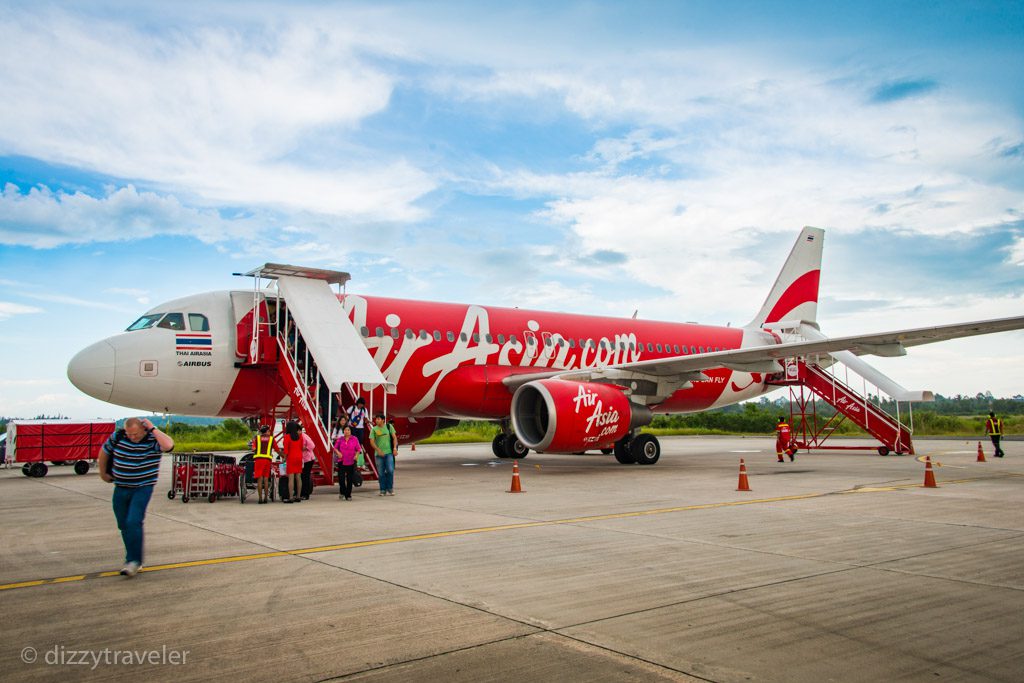 Alternative Option – More Adventurous
Alternatively, there are other cheaper options to get there, which is more adventurous. I took an Air Asia flight from Bangkok Don Mueang Airport (DMK) to Nakhon Si Thammarat Airport (NST) about 90 minutes flight. From there, a 90 minutes bus ride to Donsak Pier (ferry port). Then another 90 minutes ferry to Lipa Noi Pier in Samui Island was all arranged by Air Asia when I booked my flight. So the total trip may take about 5 to 6 hours.
Pro Tips: I usually search for cheap flights at Trip.com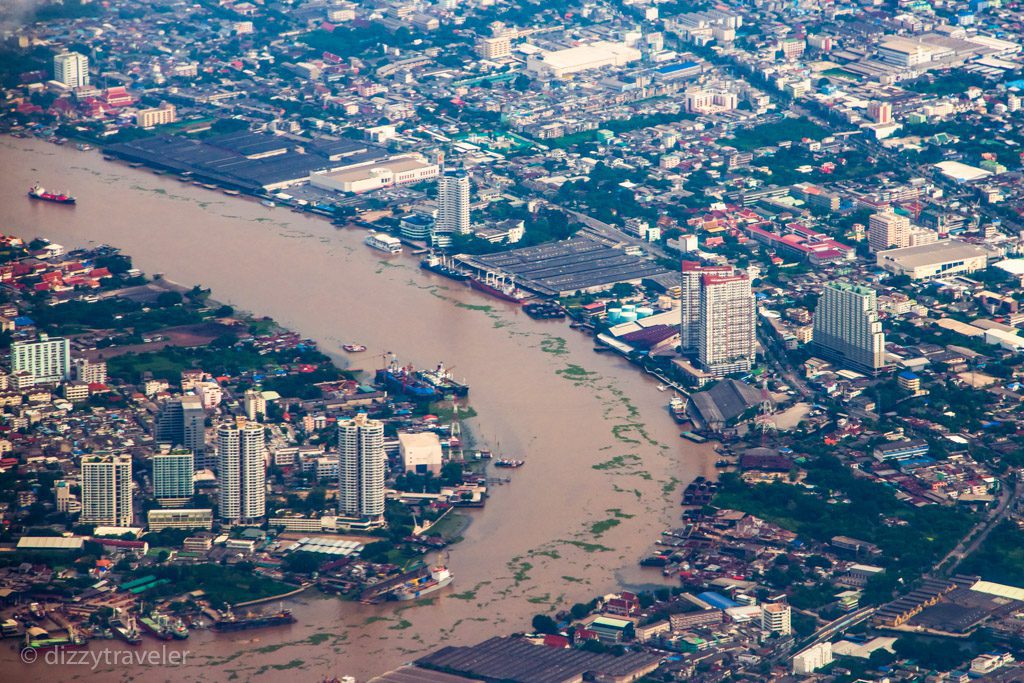 Getting There by Bus or Train
There is also a few cheapest way to get to the island, like taking the bus or going by train and the final leg of the journey is by ferry to Koh Samui. A road trip by bus or train may take about 15 hours.
Pro Tips: Check this out; there are flight + bus + ferry travel packages from 12Go.Asia.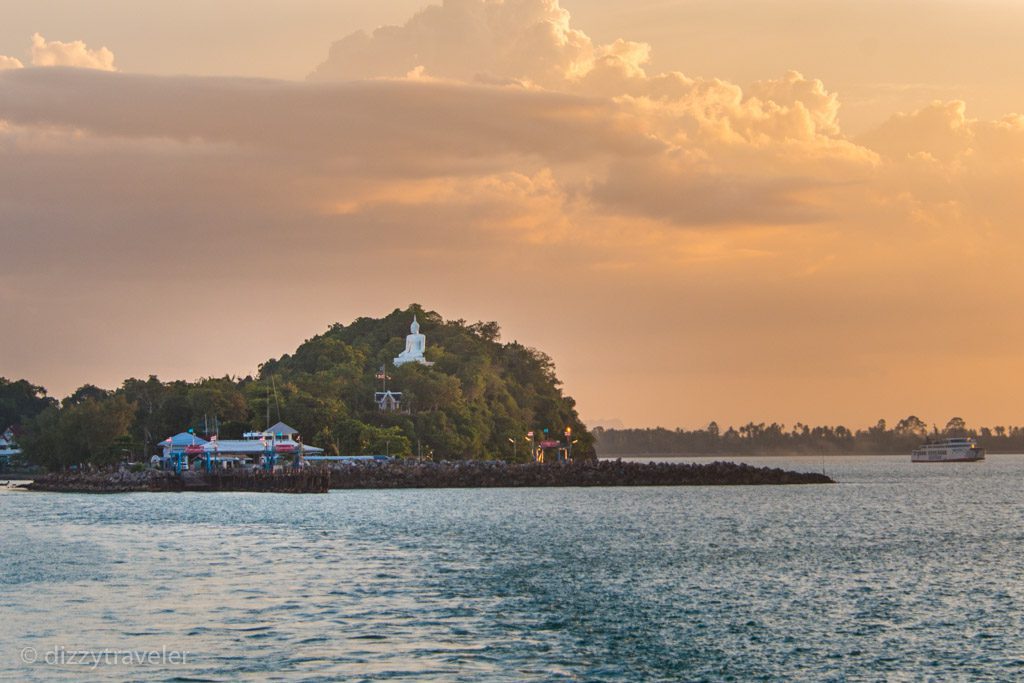 My Journey from Bangkok Don Muang Airport
Don Mueang airport looks a little left behind abundant and not getting enough attention relative to more modern Bangkok Suvarnabhumi airport. Still, the good thing about it is much less crowded and no significant arrival/departure delay at all.
I got a metered taxi from my Sukhumvit Hotel at Soi 20 to the airport and made it less than 40 minutes; the cost was about 250 Bath (about US $ 8.00). My flight to Nakhon Si Thammarat Airport (NST) was smooth. Flying over the Gulf of Thailand on a relatively clear day allowed me to experience the spectacular coastal view of southeastern Thailand from the high above. An hour and a half passed by without even realizing it. Looking through the window and enjoying the view of small islands, white sandy beaches, and making some difficult shots made me forget the reality until the fasten seatbelt sign popped up.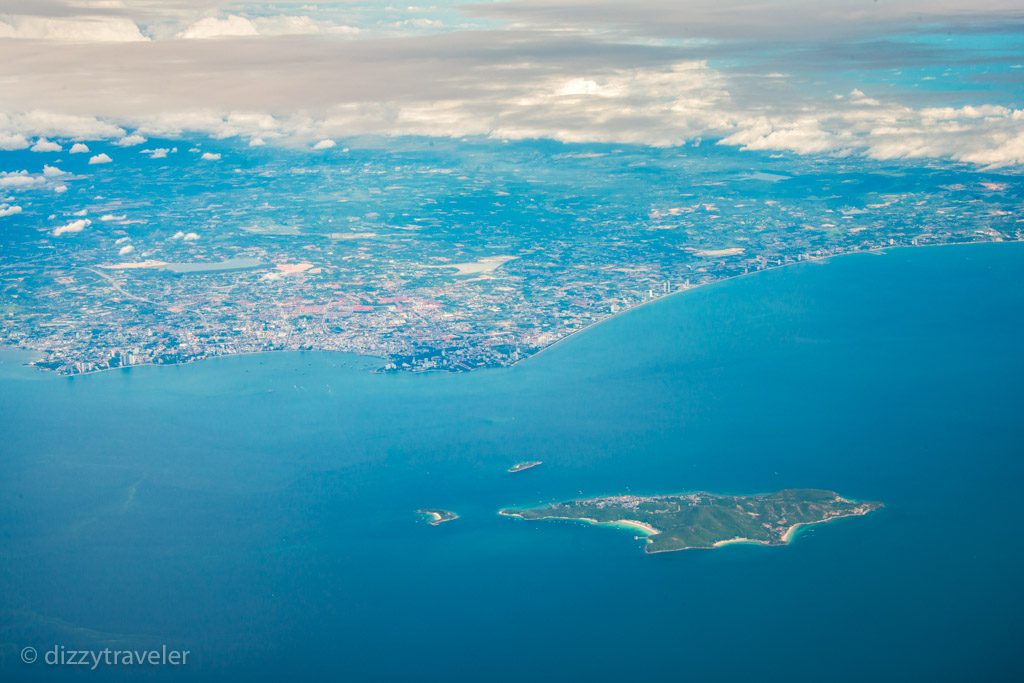 Arrival at Nakhon Si Thammarat Airport
We Landed at the quiet Nakhon Si Thammarat Airport (NST) on time. A long walk to the arrival terminal was engaging—collected luggage in no time. Next, I had to find the Island Transfer Operator and follow them to the minibus waiting outside organized by Air Asia as well. The bus filled up pretty fast, and we started our journey towards Donsak Pier.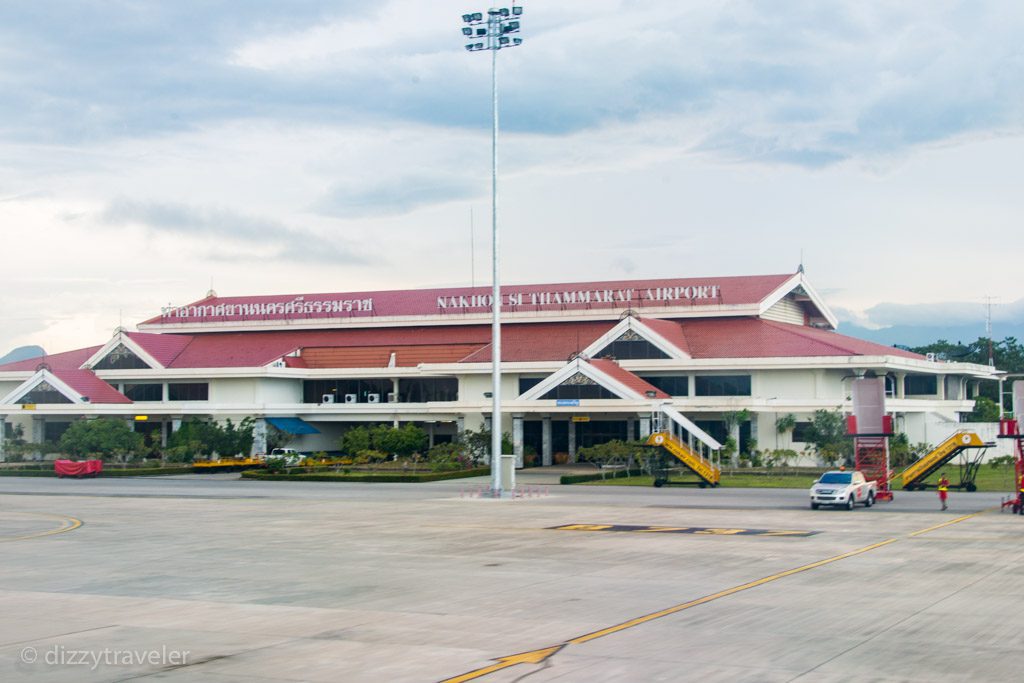 The ninety-minute bus ride was enjoyable and kept me occupied watching roadside activities, small towns, villages, and typical homes passing by. However, the single-lane highway was not much help to arrive earlier to explore at the destination. Raja Ferry was waiting for Air Asia passengers at the pier and, as soon as we arrived, did not spend much time until it started its journey towards Lipa Noi Pier.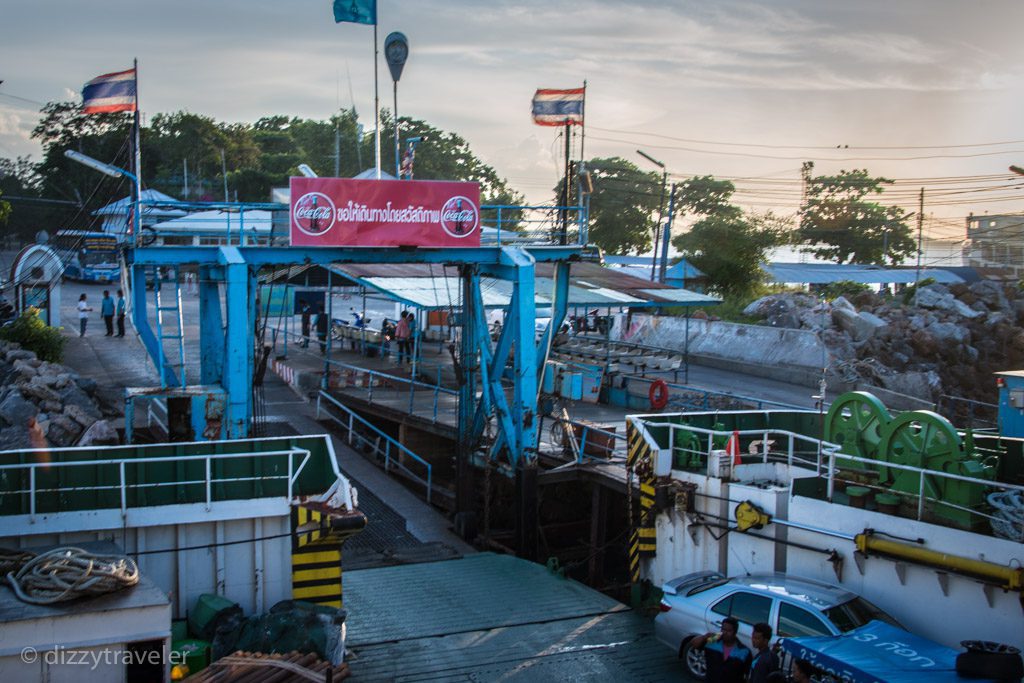 The Ferry to Lipa Noi Pier, Koh Samui
That was an unforgettable experience being on the ferry and able to watch the sunset on the horizon, perfect timing. I was lucky enough to observe the fishermen heading back home after a long day of fishing, the nice colorful cloud, and the reflection on the water. It was one of the most incredible experiences of my life that I will never forget.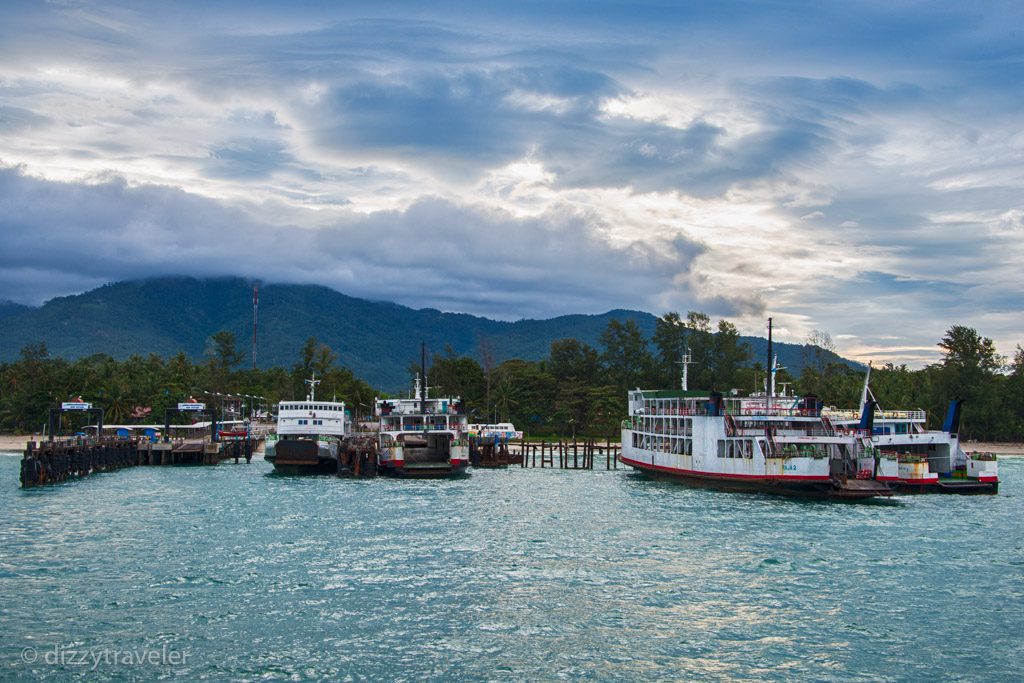 Arrival at Koh Samui
It was already dark when I arrived at Lipa Noi Pier at Samui Island, a small place and only a handful of minivan operators waiting for their designated passengers. However, our minivan was almost packed when I spotted the one heading toward my hotel at Chaweng Beach on the island's northeast side. Finally, after driving through the narrow street for 30 – 35 minutes, we arrived at the Chaweng Resort at Chaweng Beach area.