If you are planning a vacation in Morocco, then Marrakech is the place to start your fascinating journey. It's a beautiful city with historical attractions, great restaurants, and friendly people. The city is full of life, with countless restaurants and cafes, bustling markets, and souks. In addition, the Medina of Marrakech is also renowned for their historic riads and landmarks, making it one of Morroco's popular tourist destinations.
Best Time to Visit
The best times to visit Marrakech are from March to May and fall from September to November. During this period, temperatures are mild, between 68 F – 78 F during the day, and night temperatures fells to the 50s. Hotel rates are also reasonable. However, I would avoid the hot season between July and August when the temperature may soar above 96 F.
How To Get there
By Air to Marrakech
There are daily direct flights from Casablanca, Europe, and the middle east to Marrakesh Menara Airport (IATA: RAK).
Train to Marrakech from Casablanca
There is a relaxing train service to Marrakech from Casablanca. Between 4:00 am and 10:00 pm, trains leave Casa Voyageurs Railway station, Casablanca, to Marrakech every 2 hours. The usual travel time is approximately 3 hours 30 minutes. A first-class ticket is about US$22.00, which guarantees you a seat. The first class has six seats per compartment, and the seats are more comfortable than 2nd class. I could not buy the ticket in advance from outside the country but didn't have any problem getting a seat when purchasing at the counter.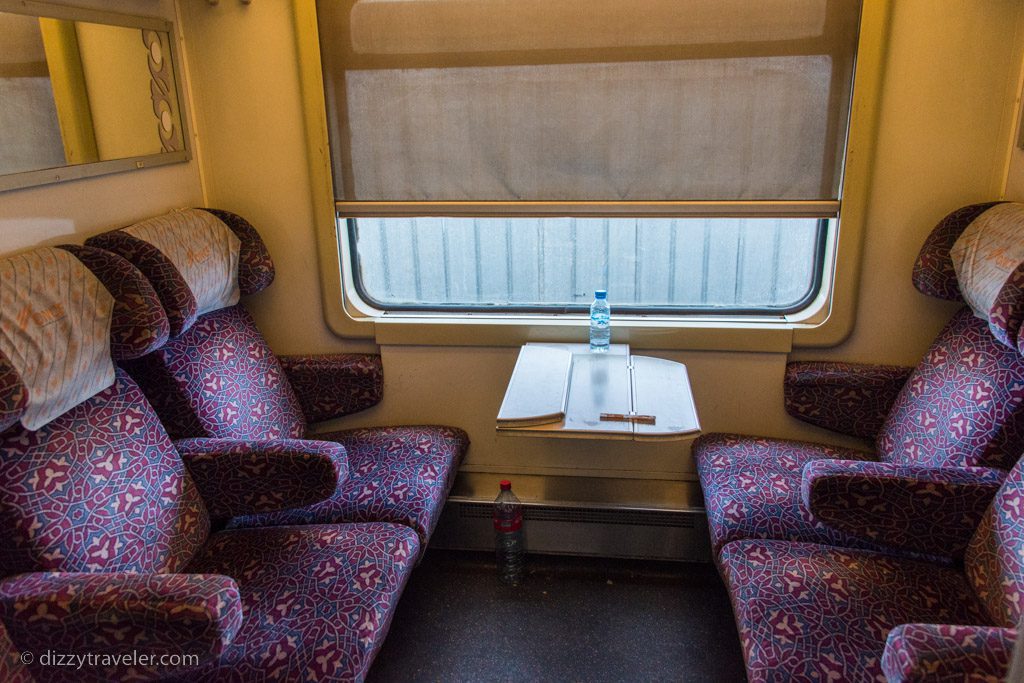 Bus to Marrakesh
There is a comfortable bus service to Marrakech from different cities; check out the CTM bus schedule and cost online.
How To Get Around
There are plenty of taxis in Marrakech, but none are metered, so you need to negotiate the fare before hiring one. A taxi to/from Airport should not cost more than 100 Moroccan dirhams (9.20 Dirham = 1 US$).
Visa – Requirement
For US Citizens, you must have a valid passport with at least one blank page. Visas are not required for visits lasting less than 90 days. Check your visa requirement based on the county of citizenship.
10 Top Things To Do In Marrakech
Visit Jardin Majorelle Garden
The Majorelle Garden is a two-and-a-half-acre botanical garden and artist's landscape garden in Marrakech. Collections of cacti, exotic plants, and trees are landscaped to emphasize each one's unique beauty. The iconic La Jardin Majorelle is one of the most popular tourist attractions and is definitely a must-do in Marrakech.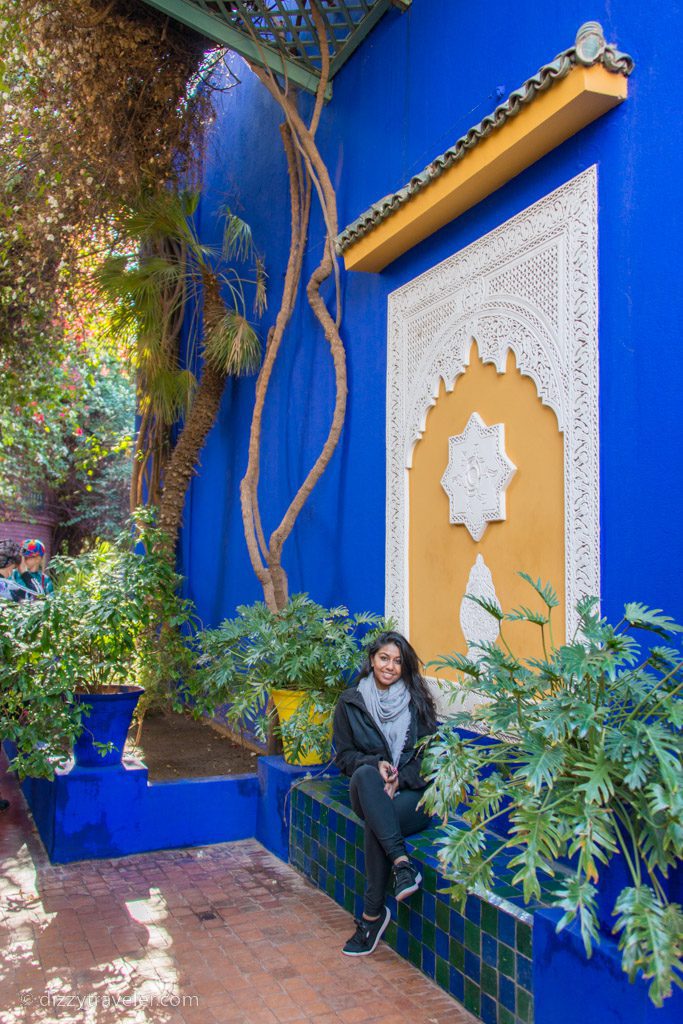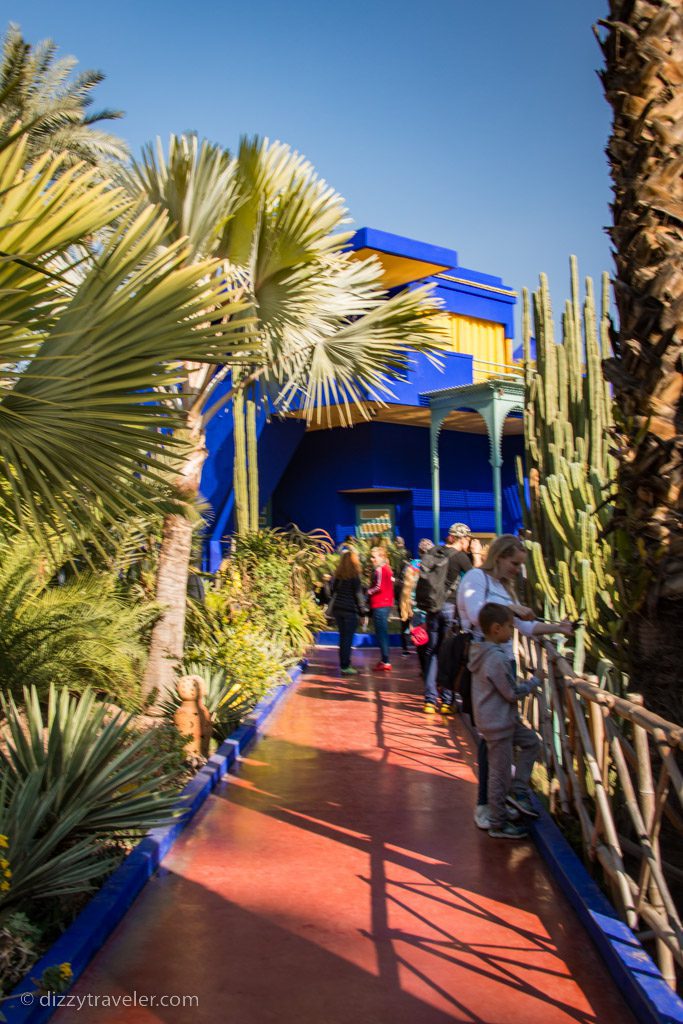 Must Visit Koutoubia Mosque
The Koutoubia Mosque is the largest in Marrakesh. Located next to Djemaa el Fna Square, it is one of the iconic landmarks that must be visited while in Marrakech.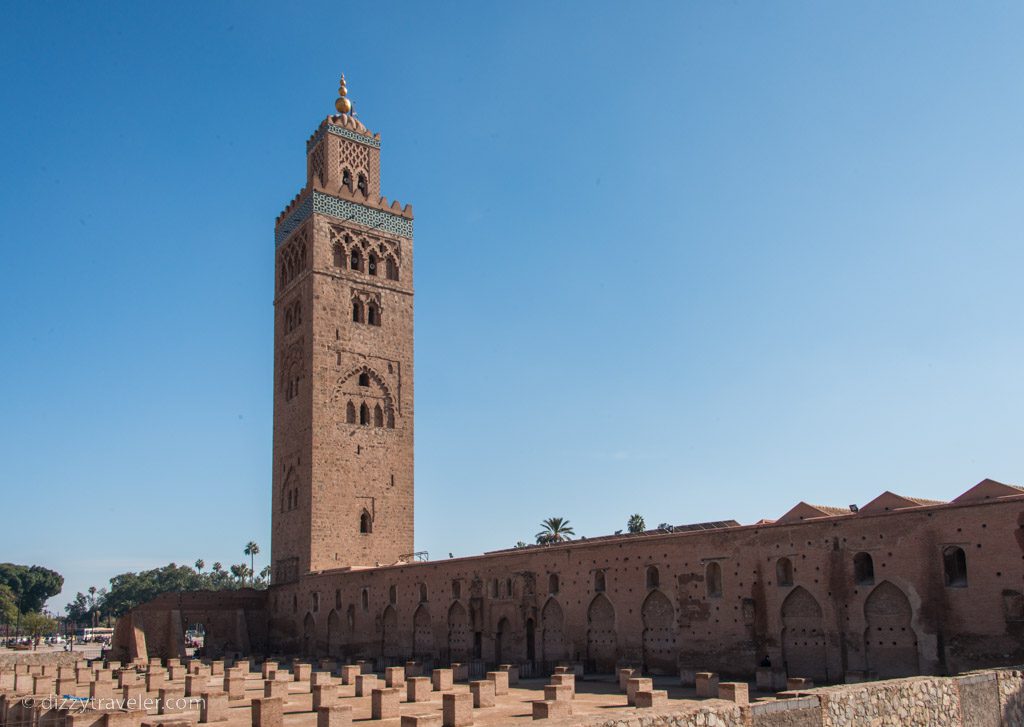 Visit Jemaa El-Fna square (night market )
Jamaa el Fna is a square you need to visit both during the day as well as at night. By day, most of the square is just an ample open space, in which we saw a handful of snake charmers playing their cobras with flutes, a few medicine men, tooth-pullers, and others performing their unique activities to attract your attention.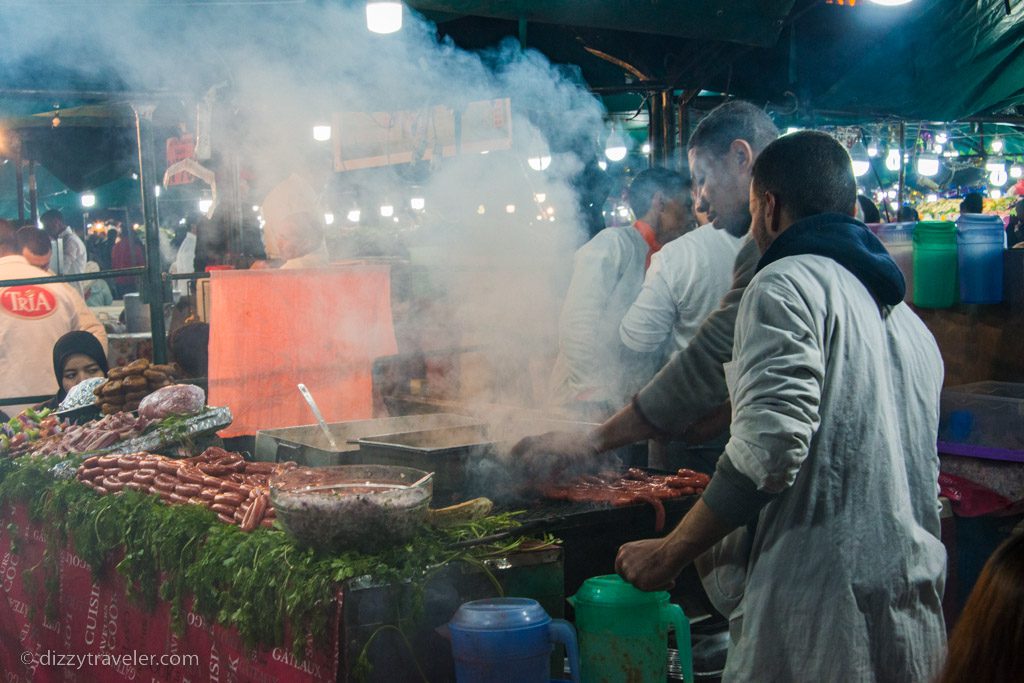 At dusk, the square gets its authentic look when it gradually fills up with people and restaurants all around, and they try to sell their food to passers-by—a scene you definitely need to experience. It's also a great idea to go over to the rooftop restaurants around the squire for a beautiful view from the top.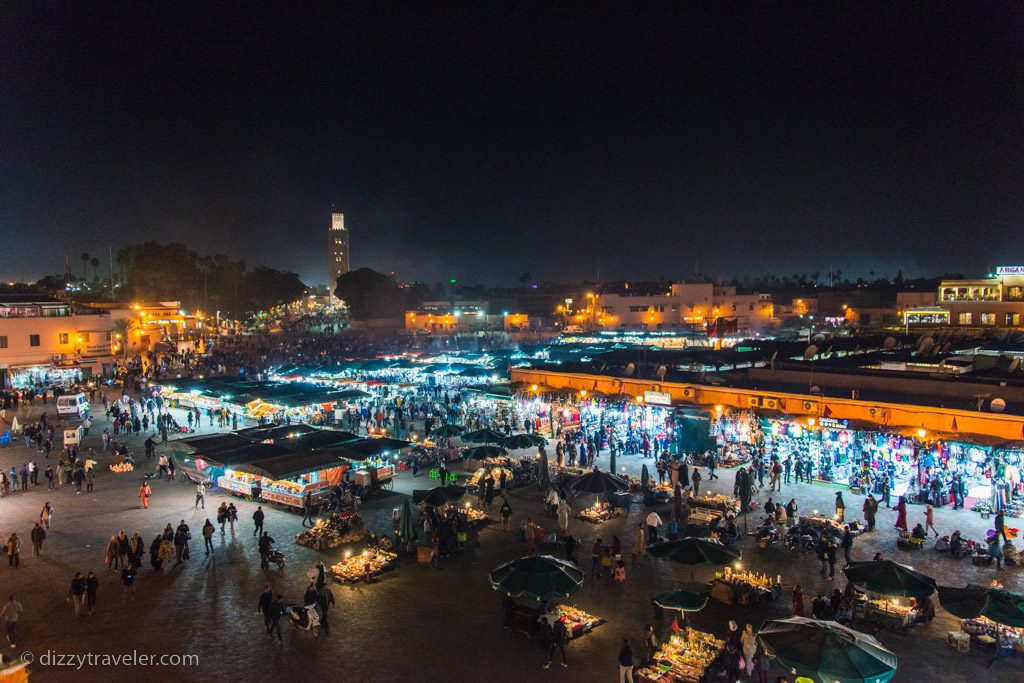 Visit Ben Youssef Madrasa inside the Medina
The Ben Youssef Madrasa is an Islamic college in Marrakesh, named after the Almoravid sultan Ali ibn Yusuf, who expanded the city and its influence considerably. It is the largest madrasa in all of Morocco. It was a challenge for me to walk through the narrow lanes of Madena (the old city) and get there without getting lost.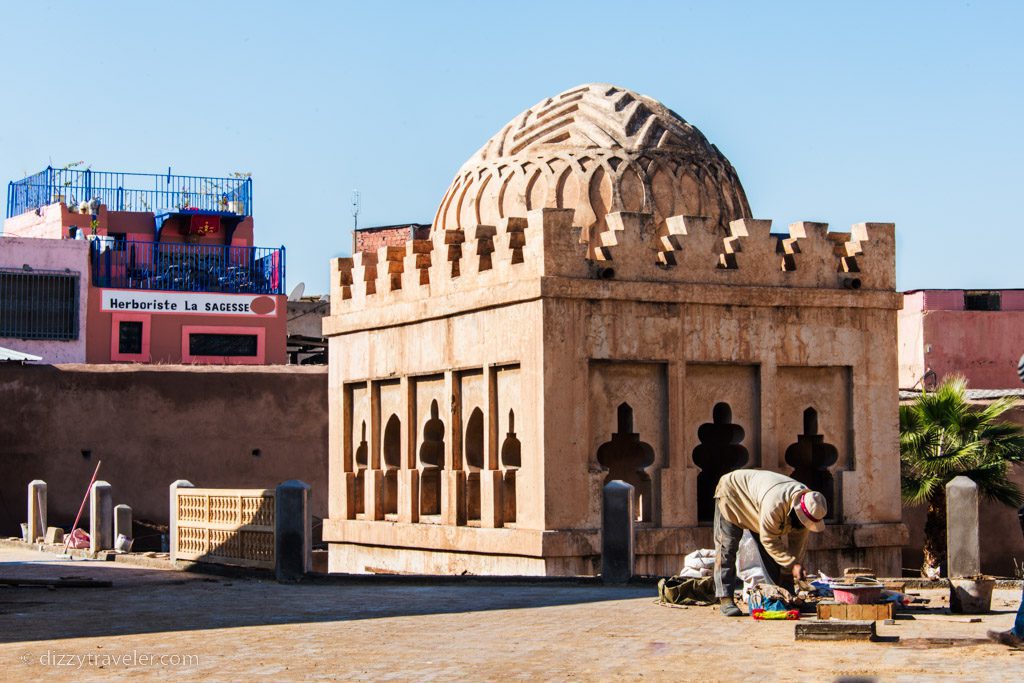 Visit Souks in Marrakech for Shopping Experience
The heartbeat of Marrakesh is undoubtedly the market or Souks inside the historical median (in the old city). It's a great place to explore and experience how for thousands of years, the neighborhood has acted as a thriving central hub for trade and commerce without very little change.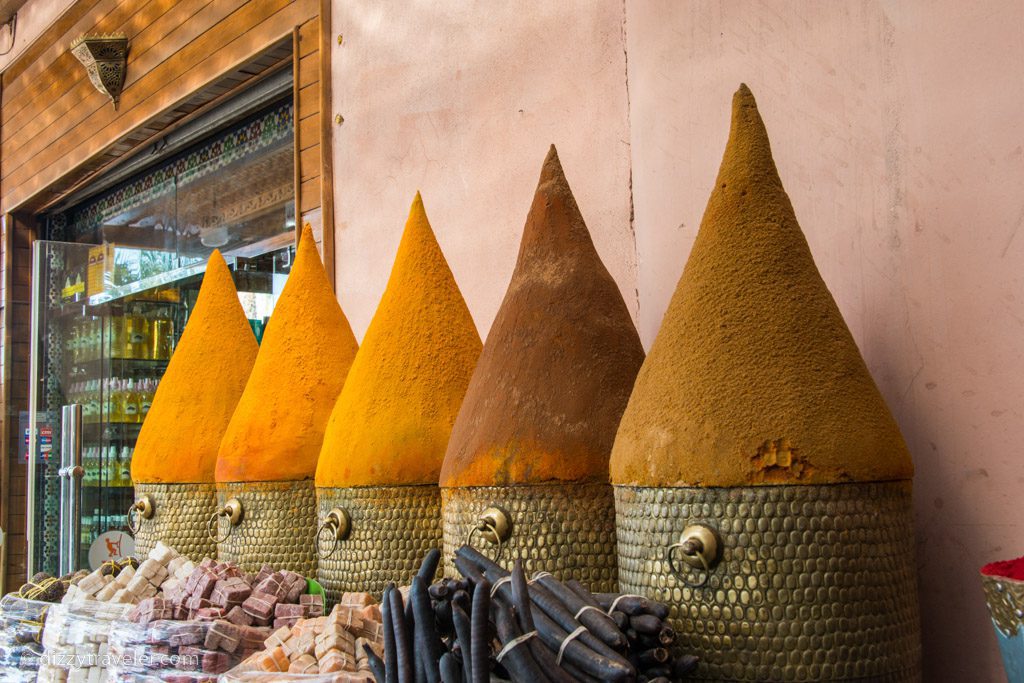 Visit Bahia Palace of Marrakech
The Bahia Palace is located in the Medina of Marrakech. It was built in the late 19th century and aimed to be the most magnificent palace with many gardens of its time—within walkable distance from Jamaa el Fna square.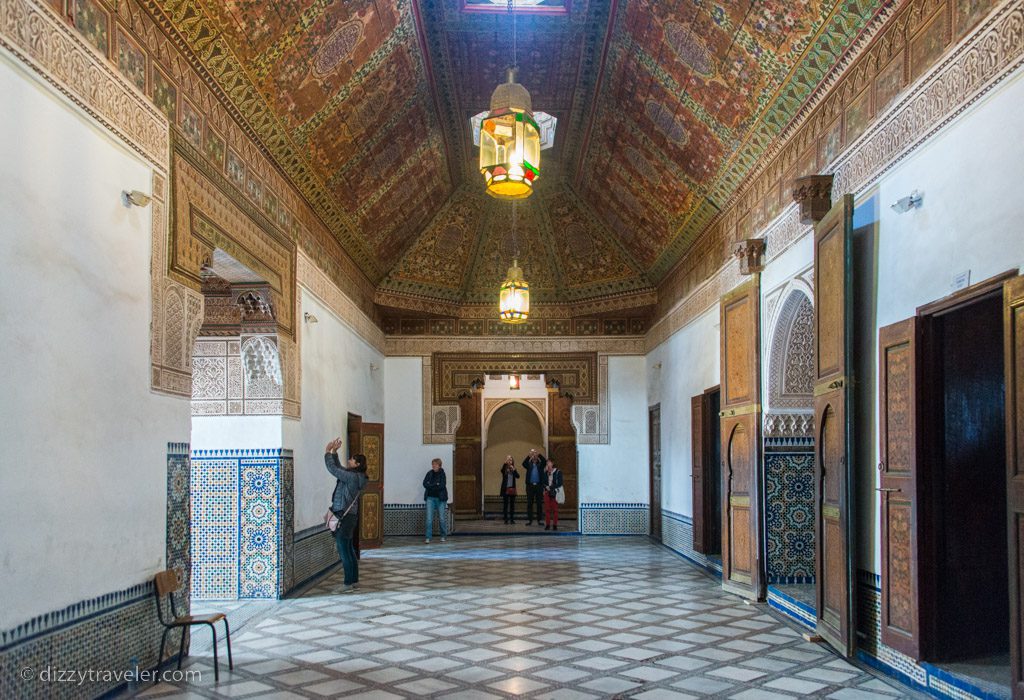 Visit Bab Agnaou, One of the 19 Gates
Bab Agnaou is one of the 19 gates of the Marrakech medina and was built in the 12th century during the Almohad dynasty. It gives entrance to the Royal Kasbah neighborhood in the southern part of the Marrakech Medina.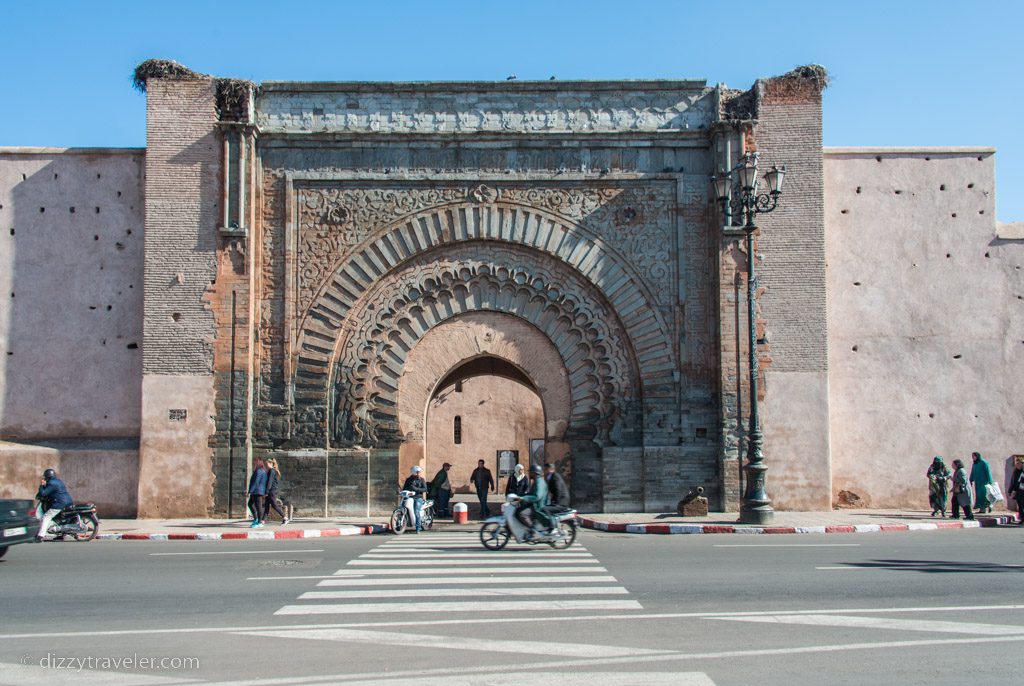 Explore Madina The UNESCO World Heritage Site Madina
Marrakech's Medina (old city) is now a UNESCO World Heritage site. Medina of Marrakesh. Founded in 1070–72 by the Almoravids, Marrakesh remained a political, economic, and cultural center for a long period. Its influence was felt throughout the western Muslim world, from North Africa to Andalusia.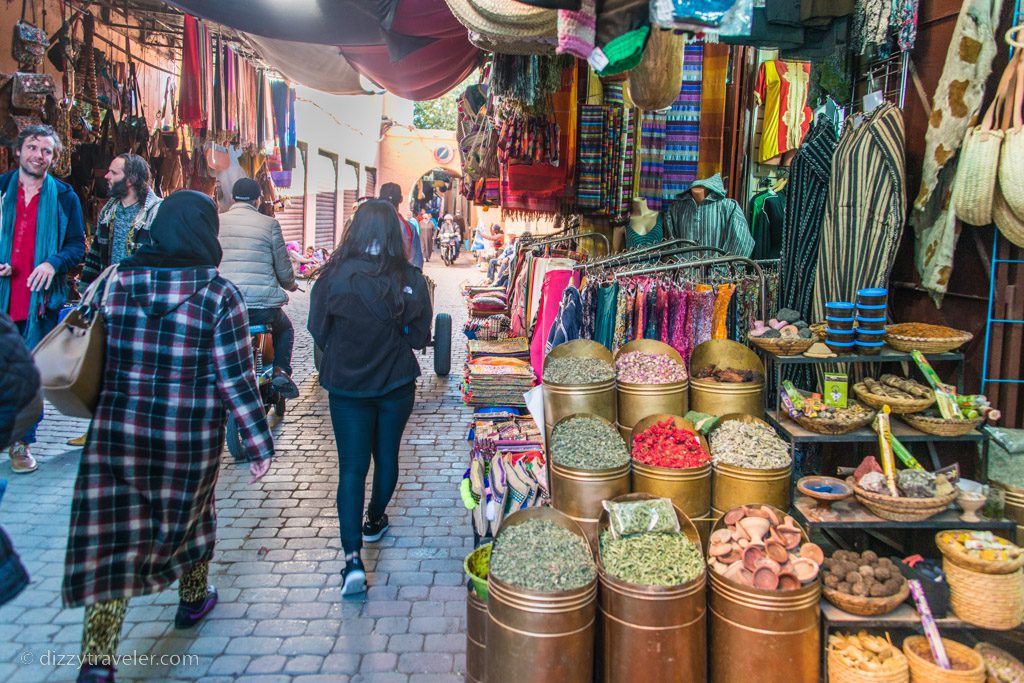 Learn How To Cook Tagine at La Maison Arabe Restaurant
We took a Moroccan traditional cooking class at La Maison Arabe restaurant. The workshops were designed for the amateur and professional alike. At the end of our workshop, we dined on the chicken tagine that we had prepared.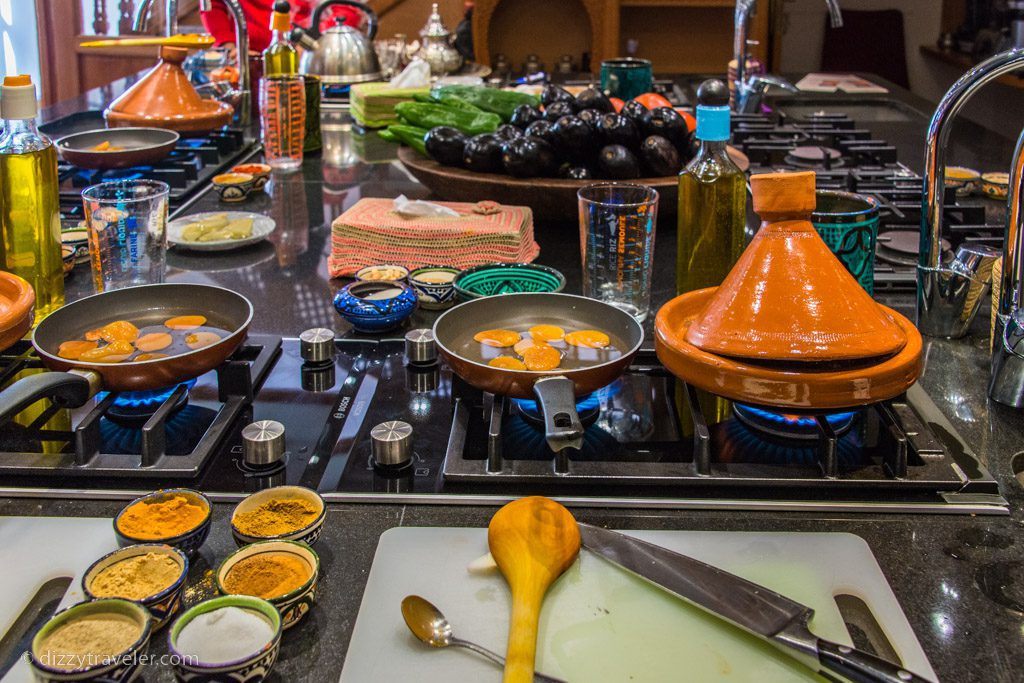 Where to stay in Marrakech, Morocco
This luxury resort is located in Agdal, a new residential district in Marrakech. Palm Plaza Hotel features comfortable rooms and suites. Some feature a terrace. Savor exotic dishes in the hotel's restaurant. Have a snack in the pool bar. In the evening, have a quiet time in the piano bar or an exciting night in the nightclub.
In Marrakech's Medina, a 5-minute walk from Jamaâ El Fna Square and Koutoubia Mosque, this air-conditioned Riad Mouna features a rooftop terrace with sunbeds, a small pool, and views of the local area. It proposes a hammam and massages. Decorated with elements of Moroccan design, all include a private bathroom, and suites also have a seating area with a flat-screen TV. The Riad is a 15-minute walk from Ben Youssef Madrasa. Marrakech Menara Airport is 15 minutes drive, and Marrakech Train Station is a 10-minute drive. The Bahia and El Badi Palaces are 2,300 feet away.
My Opinion and Last Word
Have you been to
Marrakech, Morocco

? Any cool tips to share?

I loved being in Marrakech, Morocco, and want to go back again. I hope my story has motivated you to visit Morocco.

Please leave a comment below! I'd love to hear from you to improve my knowledge. 
Was this travel guide helpful for you?
If you'd like to help me continue making free guides, here is one way you can help:
Share This Guide 

– If you have a friend that would benefit from this guide, share it with them. Or post this guide on Facebook, Twitter, or Instagram.
Your Support would definitely help me make more free guides like this. Thank you in advance!
Affiliate Link – This post in Dizzy Traveler contains affiliate links, which means I receive a referral commission if you purchase after clicking at no additional cost to you. These funds go to maintain the site. Thank you for your support.
Book your Sightseeing Trip
There are a lot of beautiful places to visit and some exciting sightseeing activities to bring unforgettable memories back home. Please click on our below affiliate link to see your options.