Casablanca is a great city, one of the largest in Morocco; it is often getting less attention among international visitors than Marrakech, Fes, Chefchaouen, the Sahara desert, or the Atlas Mountains. But it is worth a visit to experience the great restaurants it offers, the beautiful La Corniche waterfront, and the world-famous Mosque Hassan II.
Best Time to Visit
Since Casablanca is close enough to the Atlantic Ocean, you will find cooler weather year-round. However, July is the hottest month of the year in Casablanca, so that it might be uncomfortable for some visitors. Therefore, the best time to visit Casablanca is between November and May. I visited in the month of mid-December, and I found it very comfortable.
Here is a few affiliate links that may help plan a perfect trip while staying within budget.
Getting There
Several international airlines fly to Casablanca Mohammed V International Airport from Europe, the USA, and the Middle East. In addition, the domestic train network is a great way to travel within the country as it's well-managed, convenient, and pretty cheap.
How To Get Around
Casablanca Mohammed V International Airport
Casablanca Airport (CMN) is located in Nouasseur, 30 km southeast of Casablanca city center. Passengers with smartphones, laptops, and tablet computers equipped with a Wi-Fi function will have access to the free-of-charge internet service in the Airport. So calling Uber service would be easy for passengers with no International roaming.
UBER
Whether an early morning flight or late-night red-eye, booking an Uber ride at Casablanca (CMN) at any hour of the day is easy. Getting a fair estimate, reading pickup instructions, or scheduling your ride is easy. For example, a ride from The Airport to the Mosque Hassan II or MELLINGER Appart Hotel next to it would cost about US$ 30.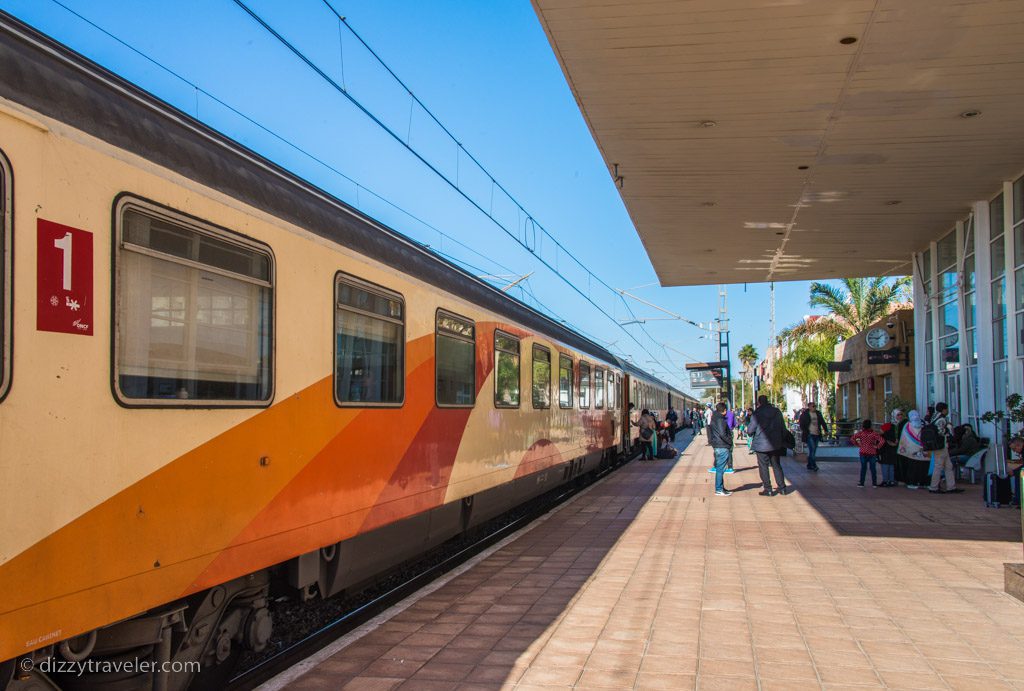 Visa – Requirement
For US Citizens, you must have a valid passport with at least one blank page. Visas are not required for visits lasting less than 90 days. Check your visa requirement based on the county of citizenship.
Top Things To Do In a Day in Casablanca
1. Visit Hassan II Mosque
The Hassan II Mosque is the largest in Morocco and is a must-visit location. You will have a rare opportunity to tour the mosque to appreciate the incredible craftsmanship, which took over seven years and about 10,000 people to complete this complex masterpiece.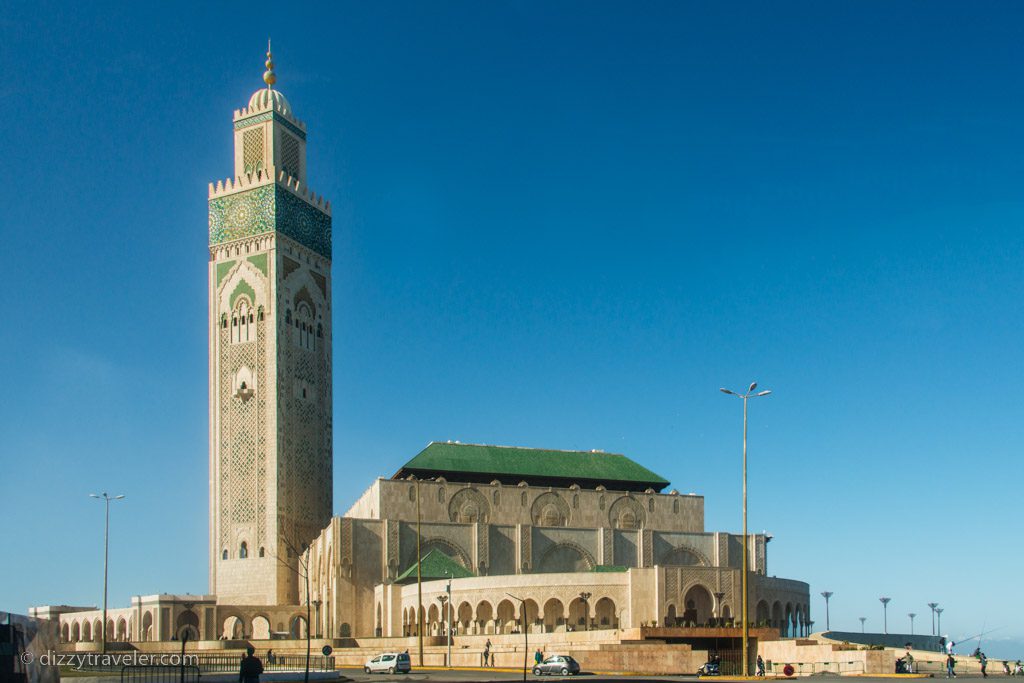 2. Visit Beachfront in La Corniche
The beachfront district of La Corniche is a popular location for tourists and locals alike. It is one of the most beautiful parts of the city. Strolling along the promenade with the beautiful ocean view is enjoyable—a perfect place for relaxing or getting lazy at the beach. By the shoreline, there are plenty of luxury hotels and restaurants that may be worth trying.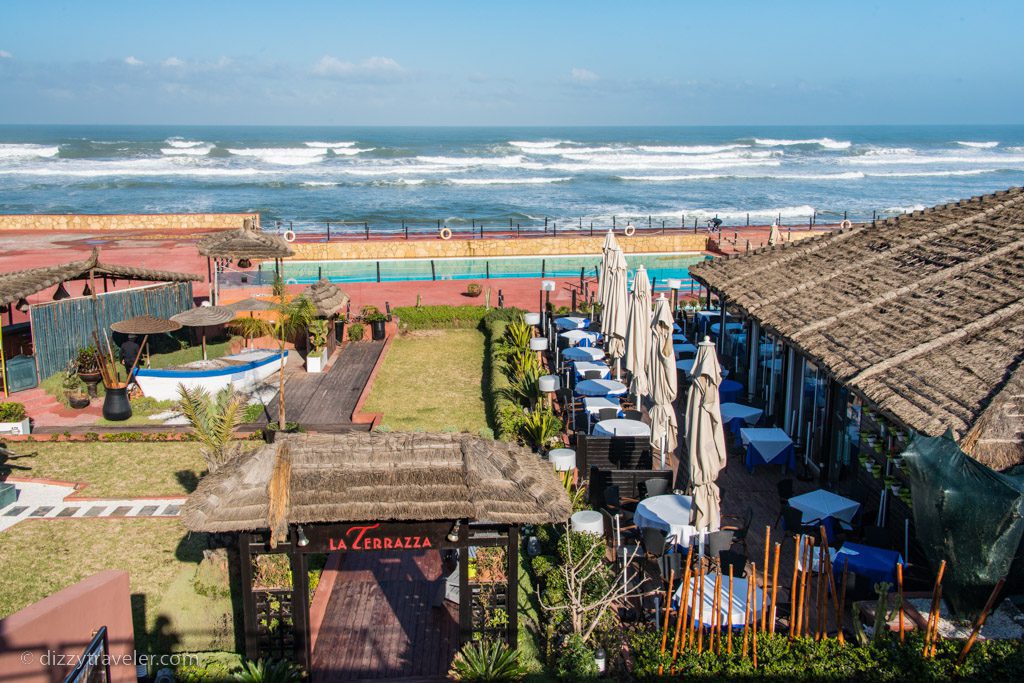 3. Try Not To Get Lost Inside The Old Medina
Even the old medina of Casablanca may not have as fascinating an atmosphere as the medinas of Fes and Marrakesh, but still, there are endless surprises to discover. For example, inside the walled city of Old Medina, there are maze-like narrow alleyways home to the sprawling souk (market), selling all sorts of things from leather goods to traditional handicrafts, food and spices, and many more.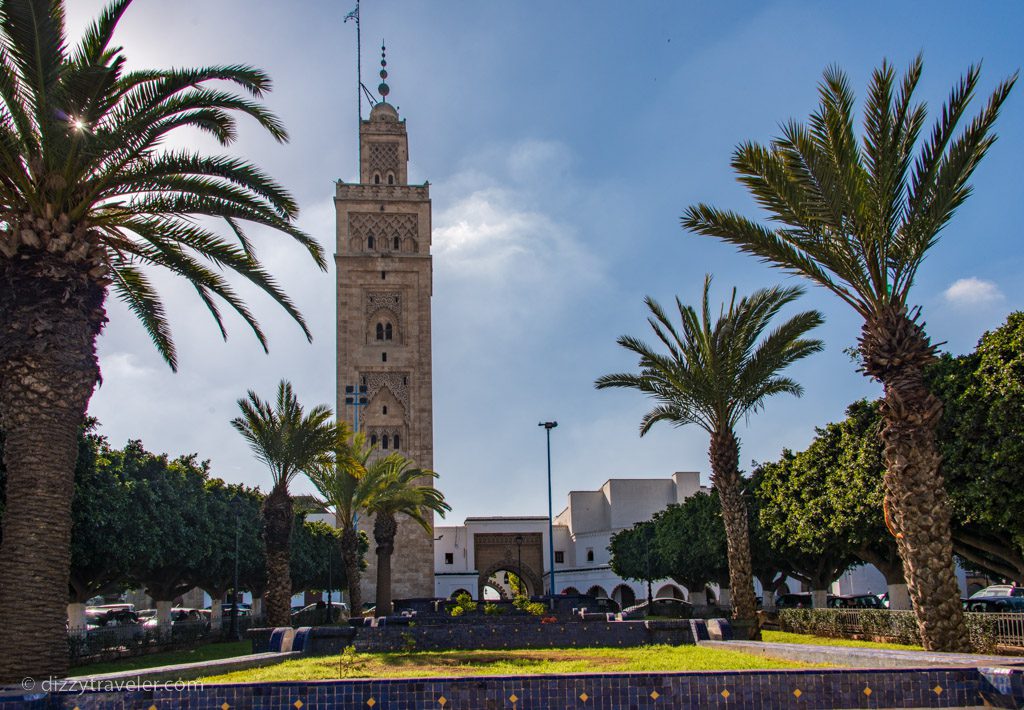 4. Visit The Quartier Habbous
One of the iconic locations in Casablanca is the Quartier Habous, which was built in the early 190os. It's a relaxing place to visit; for me, it was difficult to walk through the markets without getting lost as this place was huge. However, there are several cafes and restaurants, and I saw many tourists and locals relaxing there in the early morning while having breakfast and hot mint tea.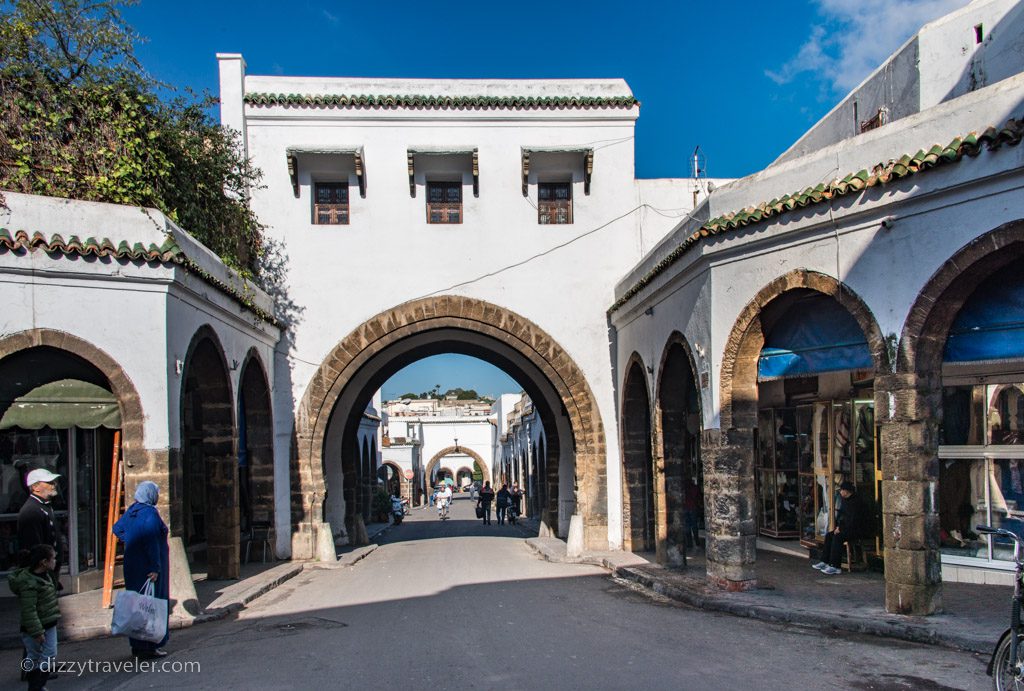 5. Explore the Church of Notre Dame de Lourdes Casablanca
The massive concrete Notre Dame de Lourdes Catholic Church in Casablanca, Morocco, was built between 1953 and 1956.
The monumental Notre Dame de Lourdes Church has real European influences and is a unique traditional attraction that can be found in the city of Casablanca.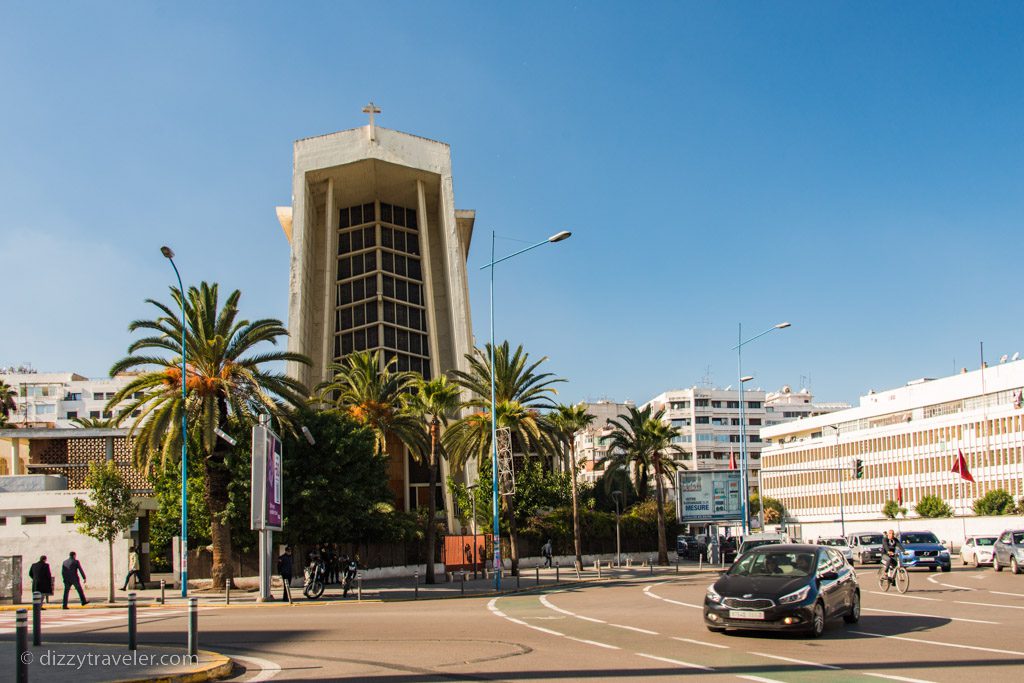 6. Visit The Square – Place Mohammed V, Mohammédia
Place Mohamed V is the central square of Casablanca. Casablanca's most impressive architecture and office buildings, such as the central post office, the French consulate, the court of justice banks, etc., are in this area. In addition, the square has a central fountain, gardens, and open spaces. During the weekend and evenings, it is a local favorite spot for family activities.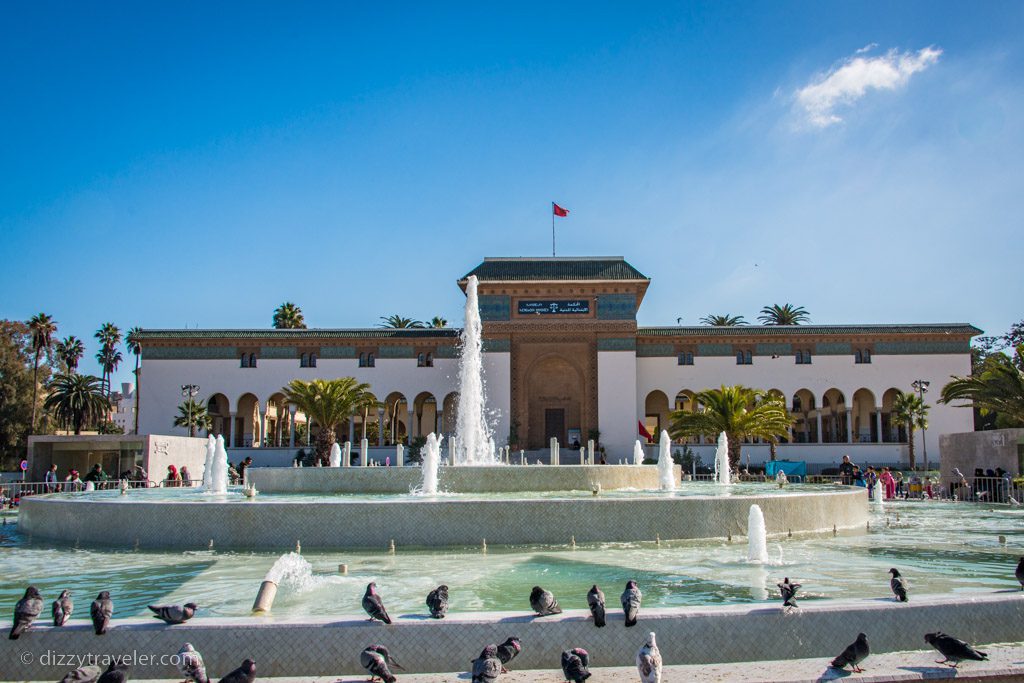 7. Relax inside the fortified Citadel in Old Medina
It's a great escape from the busy city to have lunch inside the old walled citadel from the 17th century; it is fascinating. The location of the old fort is beautiful, with many canons and the ocean in the background. Try La Sqala restaurants, famous for authentic Moroccan food.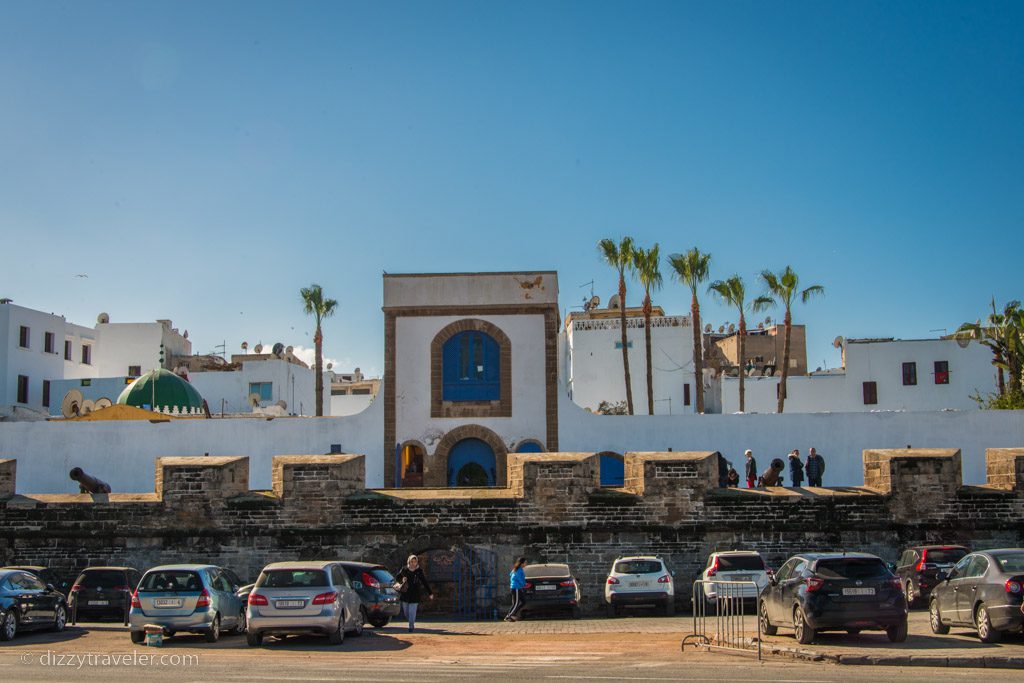 Where to stay in Casablanca, Morocco
Family Aparthotel is located in Casablanca, a 19-minute walk from Hassan II Mosq, and has air-conditioned accommodations with free WiFi and a terrace. All units comprise a seating area with a sofa bed, a dining area, and a fully equipped kitchenette with various cooking facilities, including a microwave, a minibar, and a stovetop. Popular points of interest near Family Aparthotel include Casablanca Cathedral, Arab League Park, and the Ancient Medina of Casablanca. The nearest Airport is Mohammed V International Airport, 17 miles from the accommodation.
Located within the Sidi Belyout district in Casablanca, Anfa 118 – Best view in town. Three bedrooms. 2 bathrooms. Great location. The apartment has three bedrooms, two bathrooms, bed linen, towels, a flat-screen TV with satellite channels, a dining area, a fully equipped kitchen, and a terrace with city views. Popular points of interest near the apartment include Casablanca Cathedral, Arab League Park, and the Ancient Medina of Casablanca. The nearest Airport is Mohammed V International, 17 miles from Anfa 118 – The best downtown view.
My Opinion and Last Word
Have you been to Casablanca
, Morocco

? Any cool tips to share?

I loved being in Casablanca, Morocco, and want to go back again. I hope my story has motivated you to visit Morocco.

Please leave a comment below! I'd love to hear from you to improve my knowledge. 
Was this travel guide helpful for you?
If you'd like to help me continue making free guides, here is one way you can help:
Share This Guide 

– If you have a friend that would benefit from this guide, share it with them. Or post this guide on Facebook, Twitter, or Instagram.
Your Support would definitely help me make more free guides like this. Thank you in advance!
Affiliate Link – This post in Dizzy Traveler contains affiliate links, which means I receive a referral commission if you purchase after clicking at no additional cost to you. These funds go to maintain the site. Thank you for your support.
Book your Sightseeing Trip
There are a lot of beautiful places to visit and do some exciting sightseeing activities to bring unforgettable memories back home. Please click on our below affiliate link to see your options.