Lake Nakuru National Park is famous as a bird refuge with over 400 bird species, including large gatherings of pink flamingos and many other water birds. You will find beautiful tall trees, cool weather, beautiful lake, waterfalls, vegetation and definitely plenty of wildlife spotting opportunity and is home to many water-loving animals such as hippos and waterbucks. Also great chance to spot white Rhinos.
This national park is located in the Great Rift Valley – 100 miles (160 km) northwest of Nairobi in the Nakuru district of the Rift Valley Province. The highway system is nice but slow-moving heavy international truck may slow you down time to time.
The park is about 70 square miles (180km²), the Lake Nakuru is a large, shallow lake surrounded by marshes, woodland, and grassland. Safari in the Park can be completed in one day or combined with a visit to nearby Lake Naivasha.
One of the main attraction of Lake Nakuru National Park is pink flamingoes, Bird population may change based on food availability and water level, so a good idea is to check with the national park before making a long journey to view the birds. This park is also a sanctuary of vast numbers of native African animals including waterbucks, warthogs, impalas, buffalo, Rothschild giraffes, elands, endangered black rhinos, white rhinos and, occasionally, leopards.
Best Time to Visit Lake Nakuru
Many foreign tourists from around the world and local visitors combine their Lake Nakuru Park trip with the Great Wildebeest Migration beginning in August until October at Masai Mara, makes this cool-dry season is the busiest time of the year. The average daytime temperature is from 77º F (25º C) to 80º F (27º C) and temperatures drop at night to 55º F (13º C) to 52º F (11º C). Expect to pay higher hotel and for other travel-related activities.
Lake Nakuru National Park experiences mild temperatures during year around, but early morning and evenings can be cool. I was there in the month of October and needed a jacket or a fleece will also do. Regardless of the time of the year, I recommend bringing extra layers of clothing.
Rainy season is considered to be low season and room rates are reduced especially between April and May the primary months of the long rains.
One of the main attraction fo Lake Nakuru is the spectacular view of pink flamingos in addition to popular African wildlife especially the White Rhinoceros. But it's good to know that flamingo population varies based on the alkalinity of the lake and water level. To avoid disappointment just get status from your tour guide or from park authority.
Lake Nakuru National Park Safari

We wanted to be at the park entrance by 7:00 am by the opening time because early morning is the best time to spot few of the great wildlife scene in Lake Nakuru National Park.
Keeping that in mind we planned our overnight stay at a nearby hotel called Lanet Matfam Resort in Nakuru city which was close to the National Park. Wake up early, finished our breakfast and hit the road and by 7:00 we were right in front of the gate.
Exploring Inside The Park
Soon we entered the park we felt a wave of cool air and a freshness, the narrow unpaved road was winding down through the wooded area dominated by tall yellow barked acacia trees making the environment even cooler. Through the breaks of dense wood I would see the beautiful soda Lake Nakuru.
In no time we passed an area where we spotted a family of baboons relaxing on the street and on the tree trunks.
It was fascinating to see how a baby is nurtured by the parent with love and care just like the humans.
I have noticed huge wooded area with yellow barked acacia trees struggling to survive from the lakes unfavorable alkaline conditions. But you will definitely have a mesmerizing scene of wild animals grassing right in front of you with no fear.
Exploring Deep in to the National Park
Far distance from our safari van we could see quite a few white rhinos, too bad we were not allowed to go off the designated track and take a closer look.
Driving through the park we spotted many waterbucks close to water in savanna grasslands.
There were huge population of zebras, apparently more photogenic than what we saw in Masai Mara National Reserve.
Beautiful view of the park and the waterbucks grazing in the grassland.
One of the main reason for visiting Lake Nakuru was not only for viewing pink-legged flamings but also other species of birds around the lake.
When there is water you will definitely find water bucks, the female is easy to recognize because they don't have any horn.
After driving miles after miles deep into the park we finally arrived by a waterfall called Makalia.
Despite not seeing thousands of pink-legged flamingos but still our journey was an exciting one. We enjoyed the safari in Lake Nakuru. At the end of the trip we started heading towards Amboseli National Park.
Below are some of the animals saw during the Game drive:
Things to Pack for Safari
Lake Nakuru gets hot and sunny during the day so, you definitely need to protect yourself from UV rays and sun burn from intense heat. check out Men Cotton Outdoor Hat
and Womens cotton Hat
100% Cotton Scarf Head Wrap
protects your head and neck from sun, sand, wind and dust. specially this scarf type wrap provide protection from early morning or late afternoon cold wind during the game drive in a open top safari van.
I would recommend to pack a high end pair of safari Binoculars for your gave drive. It is definitely okay without it and still enjoy the safari to its fullest but for watching wildlife up-close particularly birds watching makes it much more interesting. Many animals are shy and usually hides in the bushes so a binocular certainly helps to isolate your subject from a distance.
A daypack or backpack is very handy during safari game drive. It also protects your sensitive gates from dust and keep them organized on the bumpy roads. Usually I have one and since the roads in the game park is so dusty so I cover them with a plastic trash bag for extra protection.
If you are a travel photographer then in my opinion multi pocket safari vest is one of the thing you must carry. The multi pockets helps me to organize my small camera gears also protect them from dust and sun.
This rugged bean bag is for supporting a DSLR, mirrorless or video camera on a vehicle particularly on a safari vehicle, car window, chair, table, tree limb, fence post or on the ground. It is quicker to use than a tripod when you are in a safari park where you are not allowed to step outside of your van.
This Fujifilm mirrorless camera is for photography enthusiasts who plan on take many pictures without having to carry heavy gears, a small portable hard drive.
Packing a tele zoom lense is important for wildlife photography. Most of the time you will be in a location far away from our wildlife subject and this when your telecom will come in many.
If cost is not an issue then Nikon D850 is the right camera that you need to bring for your once in a lifetime wildlife photography in Masai Mara National reserve.
A tele zoom is all you need to capture great close up pictures of wildlife without stepping out of the safari van. It definitely worth to take one with you. If you can't afford to buy it there are options to rent it for a week or two. Check out at your local camera dealers.
It's important to know that for safari in Masai Mara or any other game drive you don't need a heavy duty hiking boots as you will be restricted to step out of your safari van. A good durable pair of trainers is all that is needed. Check out Women's Hiking Shoe or Men's Merrell Hiking Shoe.
Deep vein thrombosis, the formation of blood clots in deep veins, is a known risk of longer flights. One of the recommendation is to wear compression stockings while traveling.
If you are enjoying your dinner at a local restaurant or in a game drive in Masai mara you definitely need to apply insect repellent in Kenya. Do some research and buy the products that work best against mosquitoes and ticks.
Consider getting one of this adapter Universal Adapter with Dual USB Charging Ports for USA EU UK AUS
and if you are traveling to South African safari you may need to consider one of those unique South Africa Adapter
.
You will want to take lots of photographs so make sure you take plenty of memory cards
for your camera. Don't forget to pack charger and extra battery.
Long Sleeves shirts and trousers
Pack a couple of long sleeved shirts and a pair of long trousers. The evenings can be chilly and they are also good for keeping mosquitoes and other insects at bay.
Malaria Prevention
Most of the African national reserves are in malaria risk area. Please consult your doctor before your trip and do not forget to take some preventive medication with you.
Detergent for travel
During your travel you may end up in a situation when you need to hand wash your clothes. Small packs of Tide liquid detergent is enough to wash a few items in the sink when traveling.
Trash Bags
The roads to Safari parks could be very much dusty and also while game drive you will be going through unpaved dusty roads hours after hour so it's a good idea to keep few trash gags to protect your gears, pack pack or luggages. I used 50 gallons bad and to protect smaller items I used 20 gallon plastic trash bags.
Where to stay in Nakuru, Kenya
Lanet Matfam Resort, Lanet – Ndudori Road, Opposite Nakuru Barracks.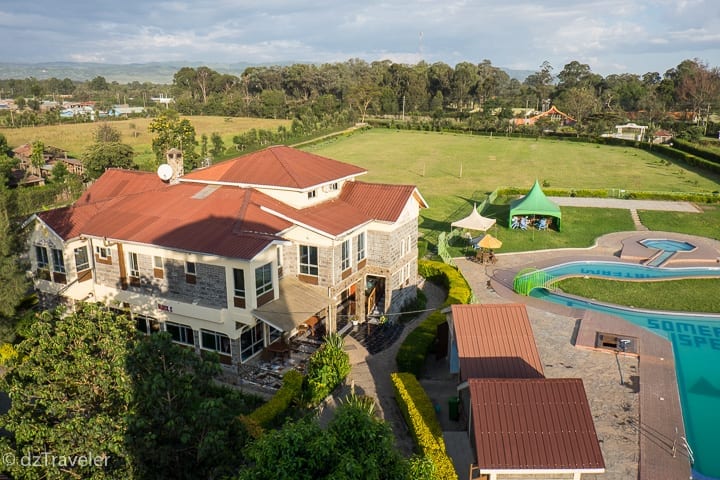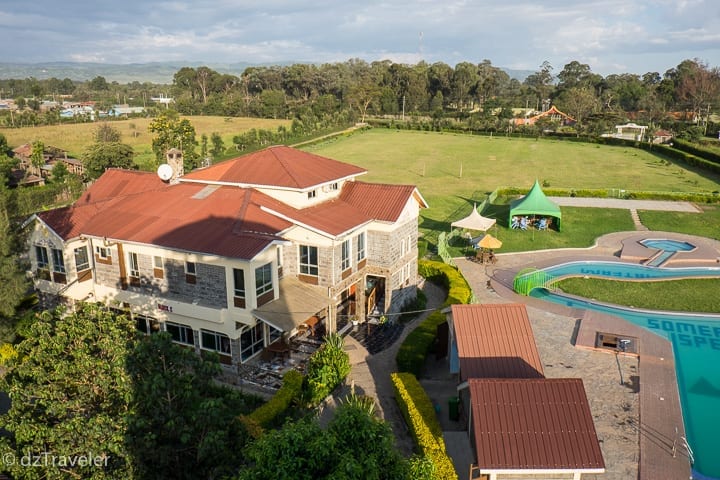 My Opinion and Tips
Have you been to Lake Nakuru, Kenya? Any additional tips to share?
Please leave a comment below! I'd love to hear from you to improve my knowledge.
Was this travel guide helpful for you?
If you'd like to help me continue making free guides, here is one way you can help:
Share This Guide – If you have a friend that would benefit from this guide, share it with them. Or post this guide on Facebook, Twitter or Google+
Your Support would definitely help me making more free guides like this. Thank you in advance!
Affiliate Link – This post in Dizzy Traveler contains affiliate links, which means I receive a referral commission if you purchase after clicking at no additional cost to you. These funds go to maintain the site. Thank you for your support.
Book your Sightseeing Trip
There are lot of beautiful places to visit and some exciting sightseeing activities to do during your trip. Take breathtaking pictures, enjoy and bring unforgettable memories back home. Please click on our below affiliate link to see your options.