More than any other National Park in California, Yosemite National Park, is one of the best parks that offer fun-packed activities. Therefore it is a perfect weekend gateway for the national park enthusiastic and a destination for locals seeking a pleasant day trip. I would recommend visiting this park that hosts millions of visitors year-round because Yosemite Valley is home to many of its most iconic viewpoints and landmarks, such as Half Dome, El Capitan. Tourists from out of state and even from other countries flock to Yosemite NP as it is the one-stop destination for beautiful mountains, huge trees, waterfalls, campgrounds, and rivers in nearly 1200 square miles.
How to Get There
By Road from Los Angeles – It's only 4h 30m drive from Los Angeles the distance is about 280 miles north of Los Angeles. A weekend road trip is definitely interesting with a group of friends and family.
Road Trip from San Francisco – From San Francisco to Yosemite National Park is about 4 hours drive about 230 miles so another doable weekend trip can be considered.
By Air – There are daily nonstop flights from San Francisco, Los Angeles, or from East Coast to the nearest Yosemite international airport (FAT) in Fresno. Yosemite NP is only 64 miles, about 60 minutes away from Fresno. Rent a car is available at the airport so not a bad idea of getting a car from the weekend getaway trip.
Best Time To Visit
Yosemite National Park boasts of a comfortable climate throughout the year with a rare rain or snow chance. June is the most popular time, followed by July and August. It is when hotel rates will skyrocket, moreover if you don't mind summer crowd and traffic congestion then May to October is the best time to visit.
Map of Interesting Places in Yosemite
[wpgmza id="17″]
Top Things To Do In Yosemite
Scenic Viewpoint – Tunnel View
Tunnel View is one of the most famous scenic viewpoints in Yosemite National Park. The panoramic view from here is incredible. You can see famous El Capitan, Bridalveil Fall, and Half Dome.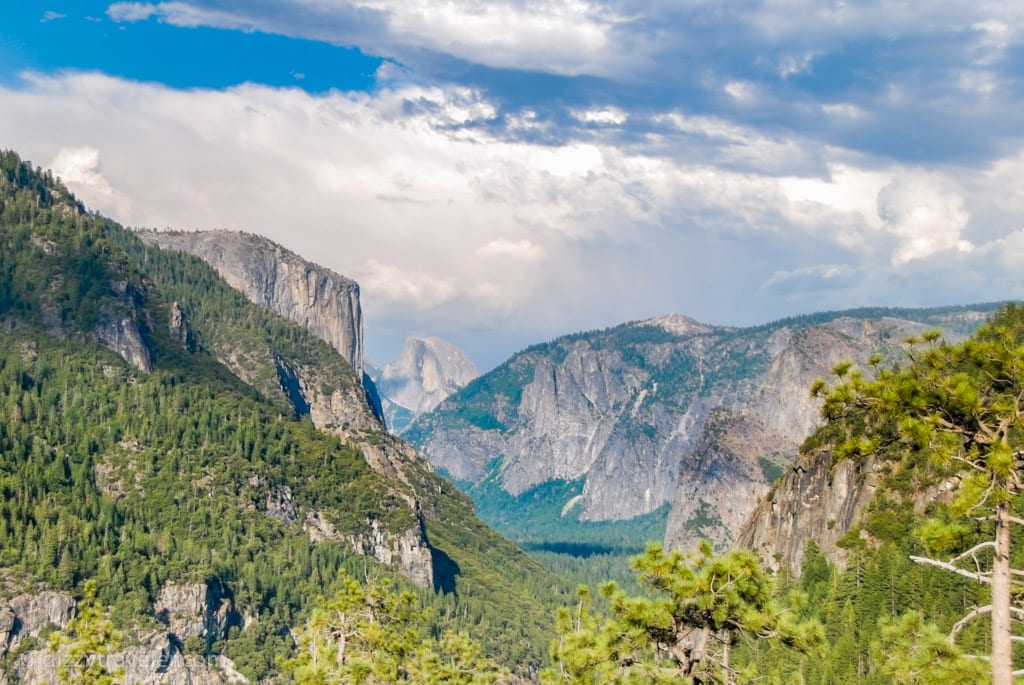 Visit Yosemite Falls
Yosemite Falls is one of the spectacular attractions in the National Park. It is also the tallest waterfall in the park, dropping 2424 feet from the top of the upper fall to the base of the lower fall.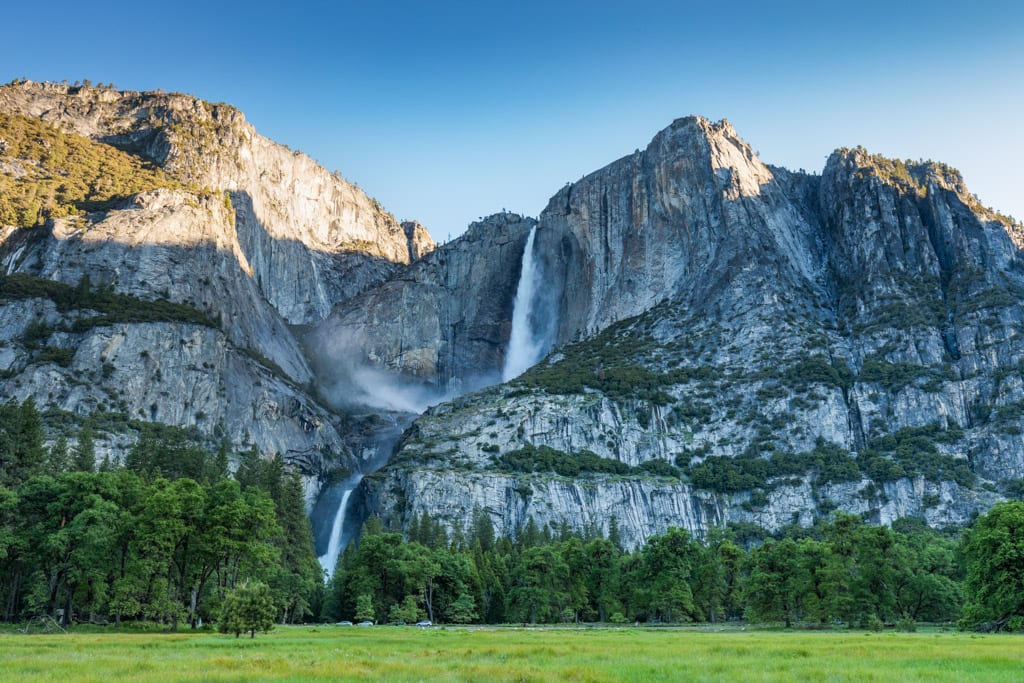 Hike to The Base of Bridalveil Falls
Bridalveil Fall is one of the most notable waterfalls in the Yosemite. Visitors can easily hike the paved trail leading to the base of Bridalveil Fall and watch the 620 feet plunge from the top. Even though it flows year-round, but during the fall season, it becomes very active with enjoyable, soaking mists that swirl at the falls base.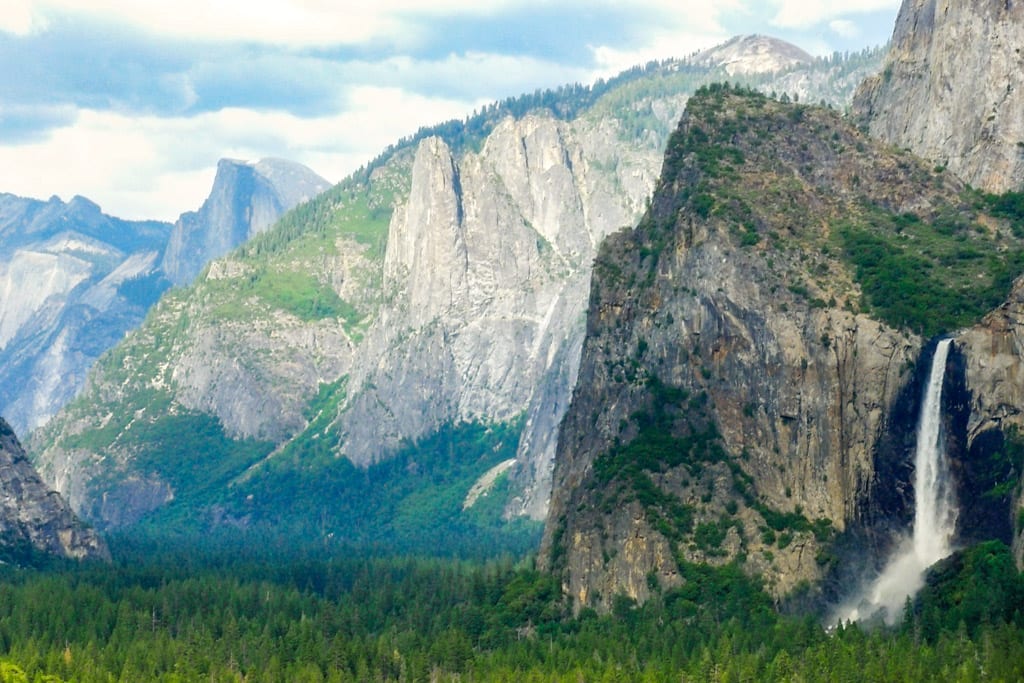 Explore Glacier Point
Glacier point is undoubtedly the best overlook with a magnificent view of Yosemite Valley, Yosemite Falls, Half Dome, Yosemite's high mountains and forests, is located 30 miles from Yosemite Valley or Wawona. It is easily accessible by road until late fall and winter. Admire the view 3,214 feet down to Yosemite Valley below especially sunset view is spectacular. Check the park's website for more updates.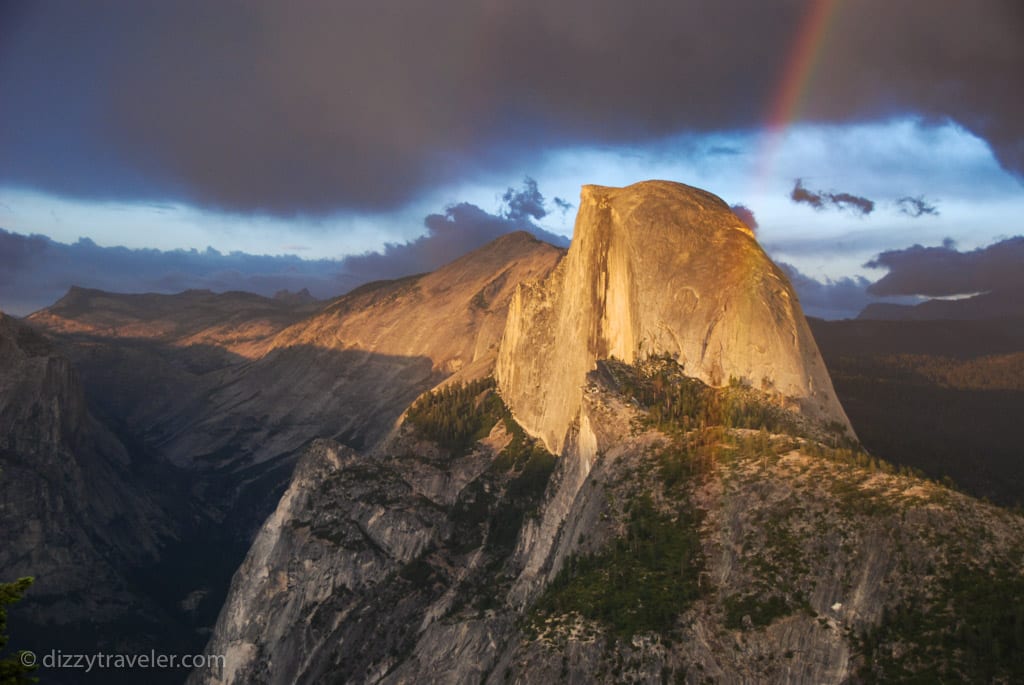 Hiking in Tuolumne Meadows
Tuolumne Meadows presents an impression of the High Sierra. The Wild and picturesque Tuolumne River running through thick alpine meadows surrounded by high granite domes and peaks. There are hiking trails and jumping-off places, ideal for venturing out for a day or more.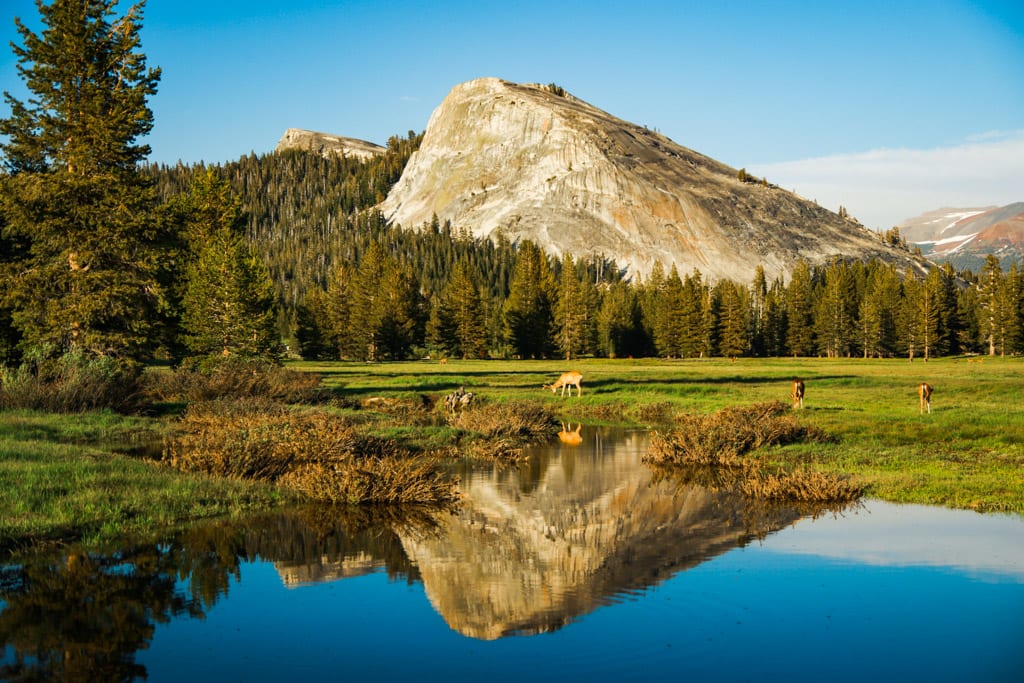 Admire Mariposa Grove
Mariposa Grove is a sequoia grove located near Wawona about 36 miles (90 minutes) south of Yosemite Valley via Wawona Road. Above all, it is the largest grove of giant sequoias in the park, with several hundred mature examples of the tree. Two of its trees are among the 30 most massive giant sequoias in the world.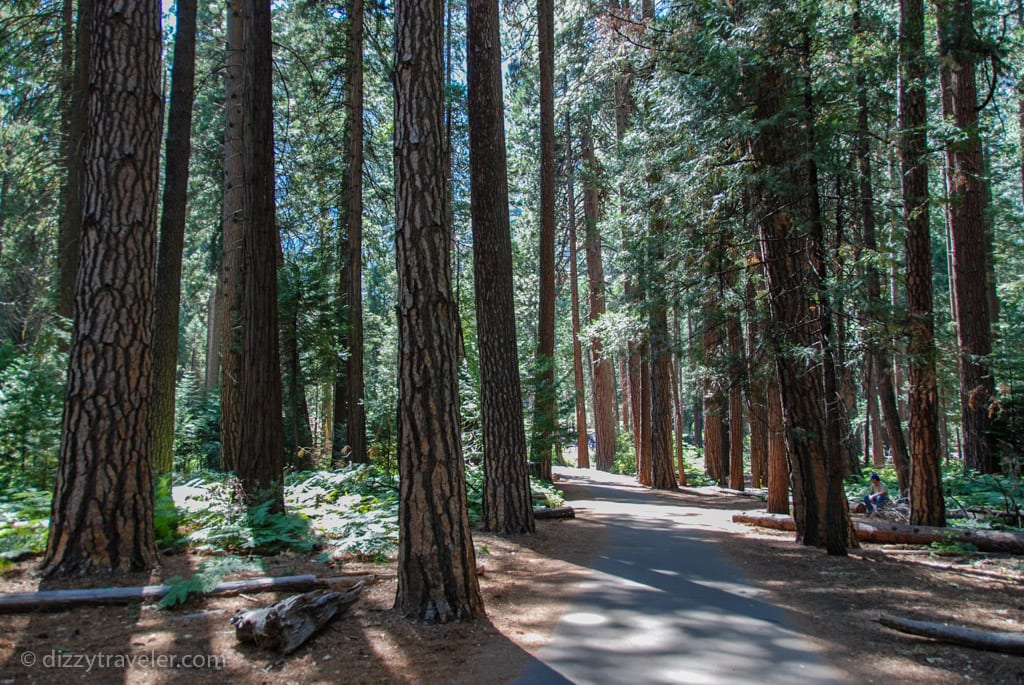 Valley View – Photographers Paradise
Yosemite Valley is world-famous for its impressive waterfalls, cliffs, and incredible rock formations. Admire El Capitan, the massive granite monolith that stands 3,593 feet from base to summit. Whether you explore the valley by foot or car, the scenery will leave you in wonder and excited to see what's around the next corner. It is a great place to see wildlife and to photograph fall and winter scenery.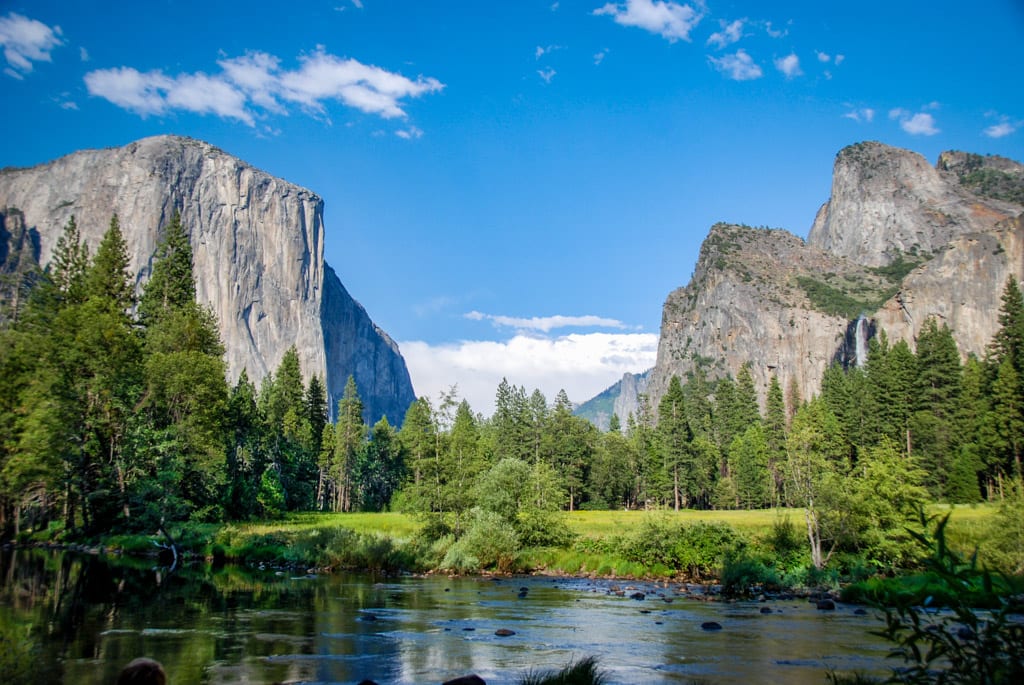 Visit Hetch Hetchy Reservoir
Hetch Hetchy Reservoir is the home to spectacular scenery and the starting point for many wilderness trails located 40 miles from Yosemite Valley. It is also a source of drinking water and hydroelectric power for the city of San Francisco.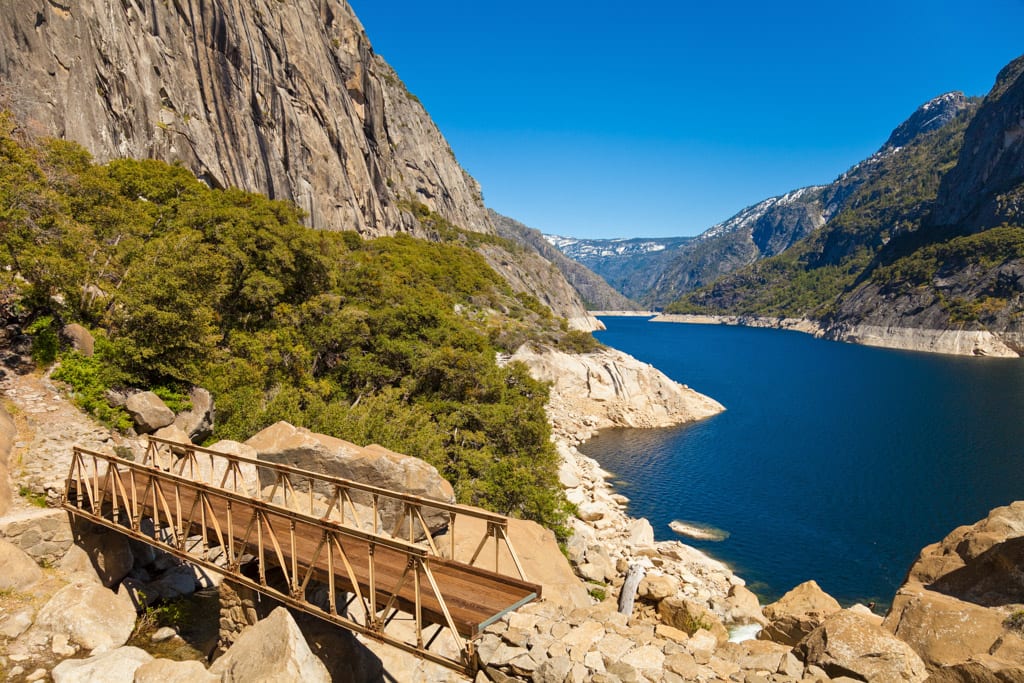 Yosemite Visitor Center & Theater
The Valley Visitor Center is open year-round but it's good to check the park's website before your visit. It offers audiovisual programs, natural history displays, and is staffed with individuals who are happy to answer all your questions. Books and maps are also sold here. Each day, The Spirit of Yosemite, a state-of-the-art, wide-screen, 23-minute film about Yosemite National Park is presented in the newly renovated West Auditorium Theater behind the Valley Visitor Center.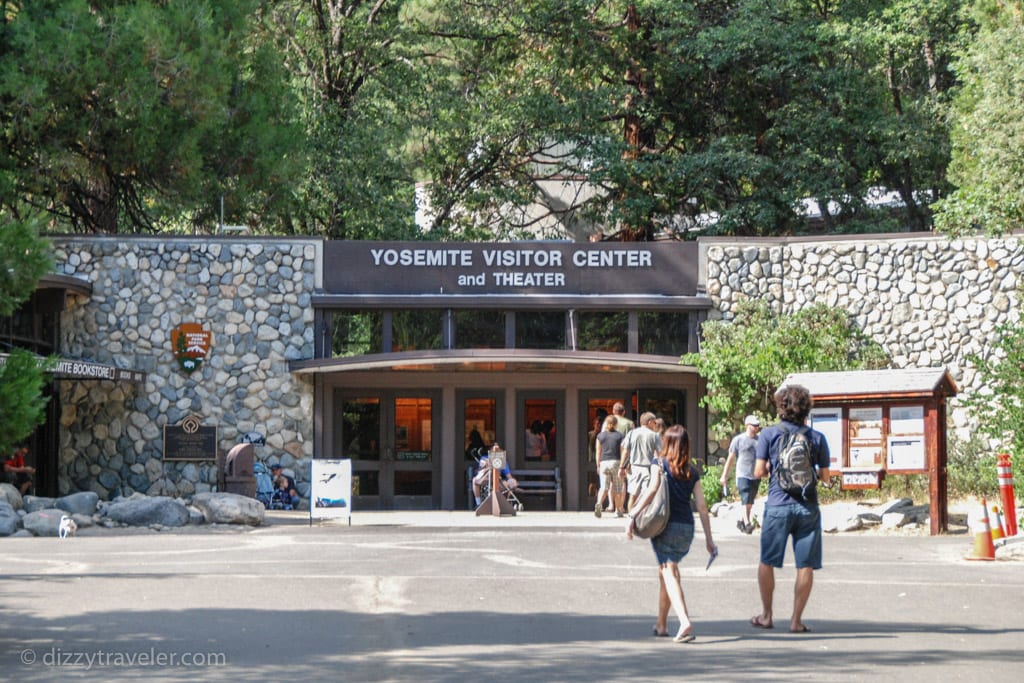 Where To Stay In Yosemite
Surrounded by the mountains and only 2 miles away from the Yosemite National Park, the Tenaya Lodge is one of the perfect places to stay without digging your wallet. Only steps from the Tenaya Lodge's front doors are a variety of recreational activities and adventures. Enjoy downhill skiing, scenic hikes, and rock climbing. The hotel can also arrange bike rentals and tour guides to help guests discover the surrounding areas.
Even though it's about 14 miles away from Yosemite National Park, but it will absolutely bring extra enjoyment to your already adventurous trip. The lakefront California hotel features onsite dining, full-service marina, water sports facilities, and an outdoor pool. I highly recommend this hotel for tourists looking for additional fun.
Yosemite Travel Tips
During busy summer months, visitors likely to experience congestion, especially in Yosemite Valley, in the afternoons, and on weekends, therefore, plan accordingly, and use restrooms when available. There are three a few parking lots above all Yosemite Falls Parking Lot, Yosemite Village Parking Lot, and at Curry Village Parking are the most popular. Free shuttle service to destinations throughout Yosemite Valley is available from each of these parking lots. If you have lodging or campground reservations, please park at your lodge or campsite.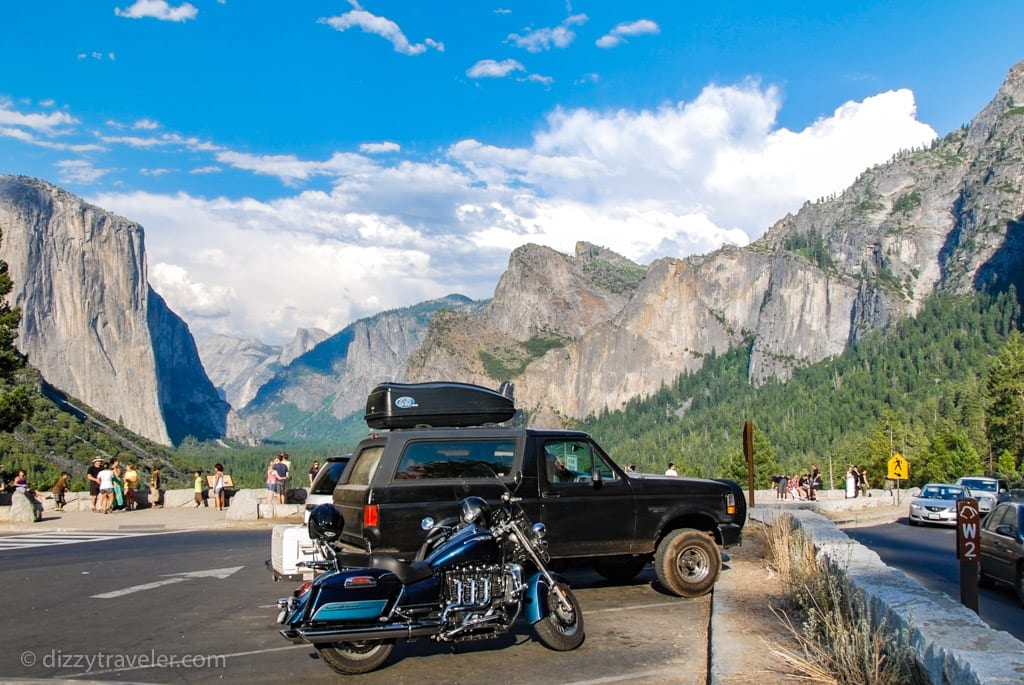 To Prevent Wildfires! Follow all campfire rules and restrictions, most importantly a Campfire should never be left unattended. It should be extinguished even if you are nearby in a tent. Instead of lighting a campfire, consider using a pressurized gas portable stove for cooking and wear warm clothing to stay warm.
My Opinion and Tips
Have you been to Yosemite National Park? Any additional tips to share?
Please leave a comment below! I'd love to hear from you to improve my knowledge.
Was this travel guide helpful for you?
If you'd like to help me continue making free guides, here is one way you can help:
Share This Guide – If you have a friend that would benefit from this guide, share it with them. Or post this guide on Facebook, Twitter or Google+
Your help would definitely help me making more free guides like this. Thank you in advance!
Affiliate Link – This post in Dizzy Traveler contains affiliate links, which means I receive a referral commission if you purchase after clicking at no additional cost to you. Therefore these funds go to maintain the site. Thank you for your support.
---
---