More than any other town in California, Three Rivers, though a small village, hosts millions of visitors year-round! Tourists from out of state and even from other countries flock to Three Rivers because it is the gateway to Sequoia and Kings Canyon National Park. Strategically located in the Sierra Nevada Foothills, this quaint community, dotted with charming shops, family-owned restaurants, and offering fun-packed activities, is a perfect base camp for national park goers from Los Angeles, around the world as well as a destination for locals like me seeking a gratifying day trip.
How to Get There
By Road – It's only a 3h 30m drive from Los Angeles, about 200 miles. A weekend road trip is definitely interesting with a group of friends and family. The road trip from San Francisco to Three Rivers is about a 4-hour drive, about 250 miles, so another doable weekend trip can be considered.
By Air – There are daily nonstop flights from San Francisco to the nearest Yosemite International Airport in Fresno. Three Rivers is only 70 miles, about 90 minutes away from Fresno. Renting a car is available at the airport, so getting a car for the weekend getaway trip is not bad.
Best Time to Visit
Three Rivers boasts a pleasant climate throughout the year with a slim chance of rain or snow. June is the most populated time, followed by July and August. It is when hotel rates will skyrocket. If you are like me and want an entire place to yourself, your best bet is November to March.
Here is a few affiliate links that may help plan a perfect trip while staying within budget.
Top Things To Do In Three Rivers
Visit Three Rivers Historical Museum
Whether or not you're an enthusiast of museums, this should be your first stop to get acquainted with the town. There is a Visitor Center inside where brochures, maps, etc., are free to grab. However, do not miss the impressive giant statue of Paul Bunyan, which was sculpted by a local artist using only a hammer and chisel from a single, fallen 3,000-year-old sequoia tree weighing thirty tons!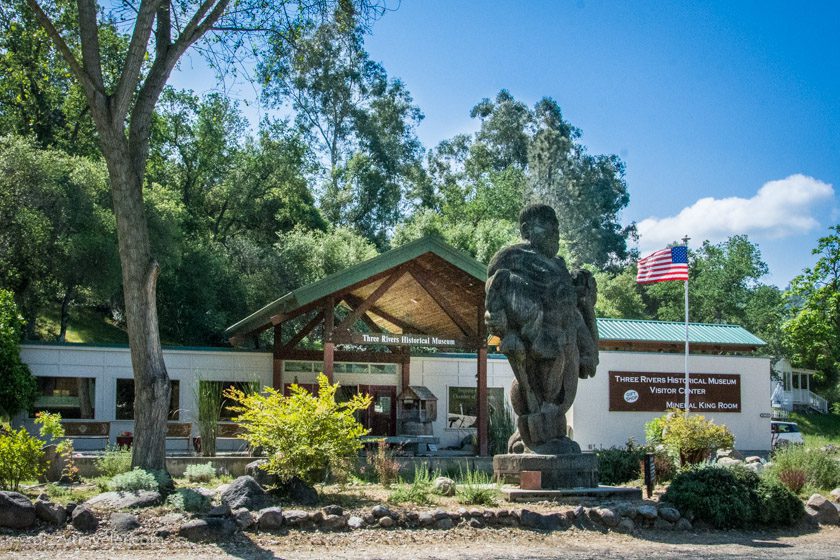 Be Awed at Sequoia and Kings Canyon National Parks
The Sequoia National Park, home of thousands of years old giant Sequoia trees, and the Kings Canyon National Park, where the most surreal canyons one could ever marvel will astonish you never like before! Indeed, your stop-over at Three Rivers is incomplete without seeing these two magnificent parks (if that is not your purpose in the first place). Both parks offer many activities and must-see sights, therefore, deserve a blog of their own.
Hiking in Three Rivers
Three Rivers sits at the foothills of the Sierra Nevada mountains. The Ladybug Trail is my recommendation for families with (complaining) pre-teens. It is a doable 3.5-mile hike, back trafficked with beautiful mountain peaks and riverbeds, making it extremely enjoyable. The stunning waterfalls and river at the end of the trail will mesmerize even the most jaded participant, and the reluctant hiker in the group will thank you for tagging them along!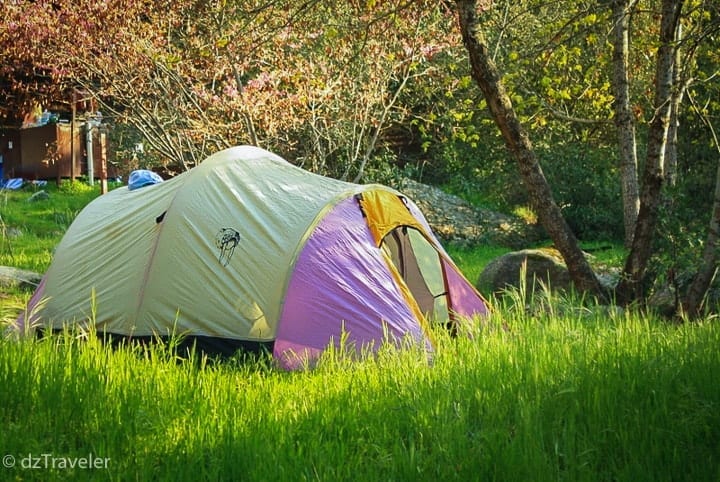 Send A Postcard To Your Friends from Kaweah Post Office
This twelve-by-fifteen building constructed from local cedar and redwood in 1910 is the tiniest operating post office in the United States! So if you want to impress your friends, do not post a photo of this historic landmark on Facebook; instead, send your friends a postcard right from the Kaweah Post Office!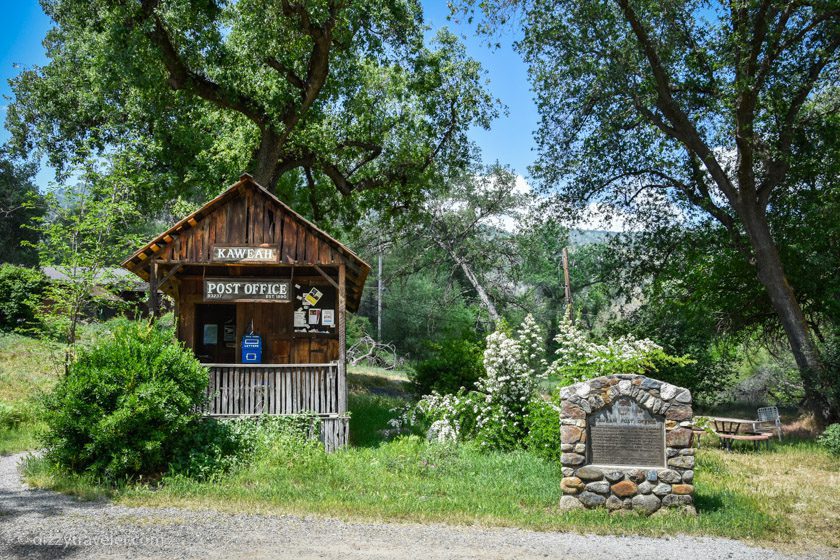 Pay a Visit to Reimers Candies & Shop
This 50-year-old candy factory, ice cream parlor, souvenir shop, and river view spot will entice all travelers and convert anyone into a sweet-tooth addict. Score on their world-famous Stollen Bread in November. Have I mentioned that they make their waffle cone right before your eyes?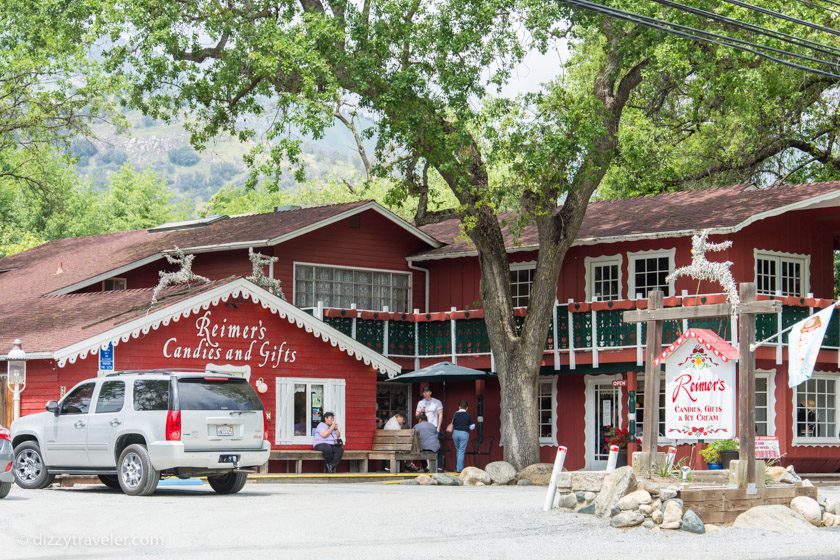 Exciting River Rafting at Kaweah River
This is one of the steepest rivers in the country, dropping at 85 feet per mile in its first few miles. However, there are available lessons from intermediate and expert water rafters. Those with no previous paddling experience but want the adrenalin rush; you can still do so by watching the guys as they cross the river over the Kaweah Bridge.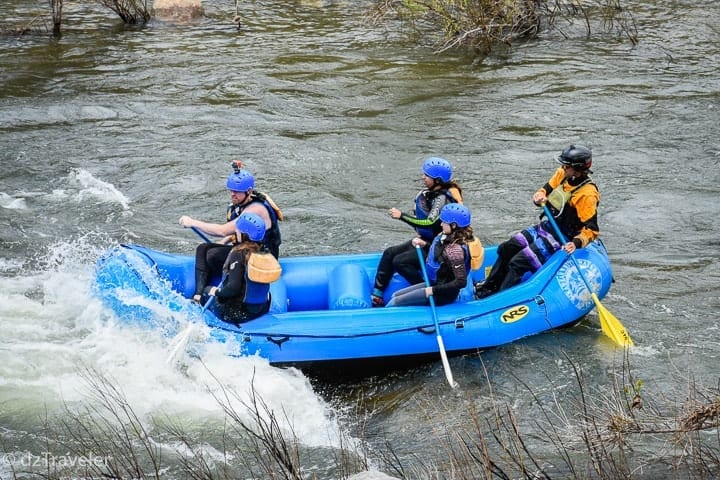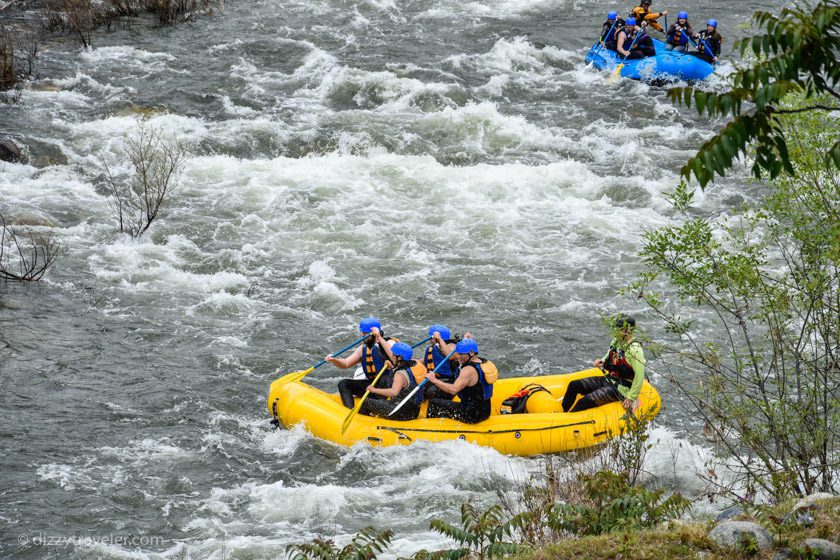 Where to Rest Your Back
Rent a houseboat from Kaweah Marina for an hour or an overnight stay for the family or just you and your significant other. The lake, surrounded by magnificent mountains, is such a peaceful, relaxing, and romantic place. Over the hilltop, one can watch the sun setting comfortably on the benches or your car.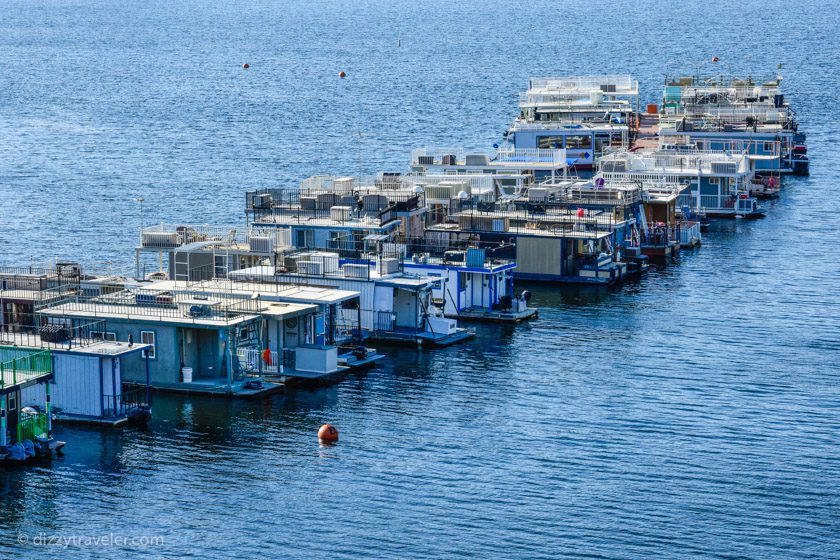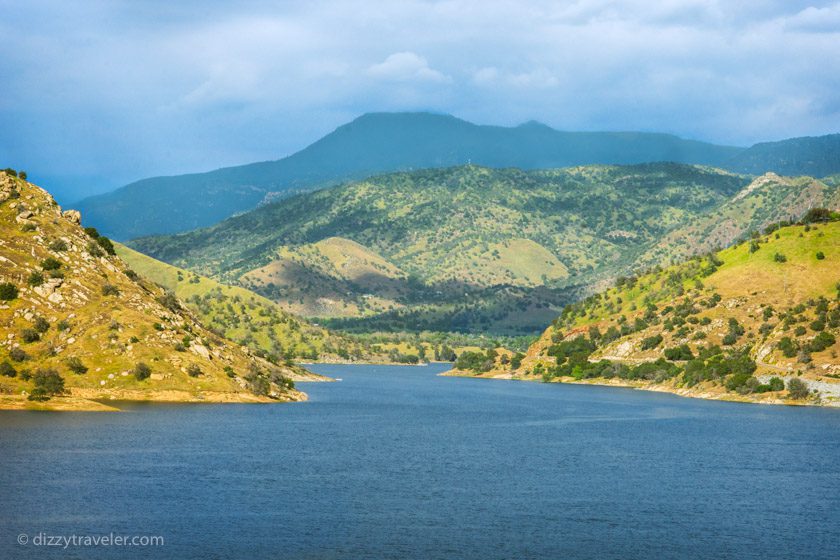 Where to Eat
Brunch at Buckaroo Diner – The restaurant's best asset, aside from its food specialty, is its location. While sipping a glass of house-made Cara-Cara Orange Basil Juice, the roaring sound of the Kaweah River beneath the hills will soothe even a starving tummy and restless soul.
Where to stay in Sequoia NP/Three Rivers, California
Each room is uniquely styled in lavish period decor at Plantation B&B—French doors open to a private, furnished balcony in select rooms.
Fresh local fruit, baked goods, an alternating main course, homemade granola, and other free breakfast items are prepared daily for guests. Breakfast is served daily by appointment at Plantation Bed & Breakfast-The Parks Inn. Bravo Lake is 6.2 mi away. Sequoia National Park is 25 minute drive to Plantation Bed & Breakfast-The Parks Inn.
Featuring a terrace, Sequoia Lodge: Mountain View, Open Kitchen, 30 feet to Sequoia + Shops provides accommodations in Three Rivers with free WiFi and mountain views. This self-catered vacation home features a garden and free private parking. The air-conditioned vacation home consists of 3 bedrooms, a living room, and a fully equipped kitchen with a fridge and a coffee machine. The nearest airport is Visalia Municipal Airport, 37 miles from the vacation home.
My Opinion and Last Word
Have you been to Three Rivers, California? Any cool tips to share?
I loved being in Three Rivers, California, and want to go back again. I hope my story has motivated you to visit California.
Please leave a comment below! I'd love to hear from you to improve my knowledge. 
Was this travel guide helpful for you?
If you'd like to help me continue making free guides, here is one way you can help:
Share This Guide 

– If you have a friend that would benefit from this guide, share it with them. Or post this guide on Facebook, Twitter, or Instagram.
Your Support would definitely help me make more free guides like this. Thank you in advance!
Affiliate Link – This post in Dizzy Traveler contains affiliate links, which means I receive a referral commission if you purchase after clicking at no additional cost to you. These funds go to maintain the site. Thank you for your support.