When I was searching for a nice place to visit in Switzerland, Zermatt came under my radar. Since then, I have visited there twice. Undoubtedly, Zermatt is Switzerland's top resort town, located at the foot of Matterhorn, probably the world's most famous mountains, renowned for skiing, snowboarding, and other winter activities. At the same time, the slops of Matterhorn are the most attractive to many visitors that lure them to visit Zermatt.
Best Time to Visit Zermatt
The peak winter season is from December until Mid April, and most hotels usually get sold out months in advance. Therefore visiting during the peak season could be the most expensive. Summer is best for mountain biking, hiking, climbing, and pondering the scenic beauty of the region of the Swiss alps.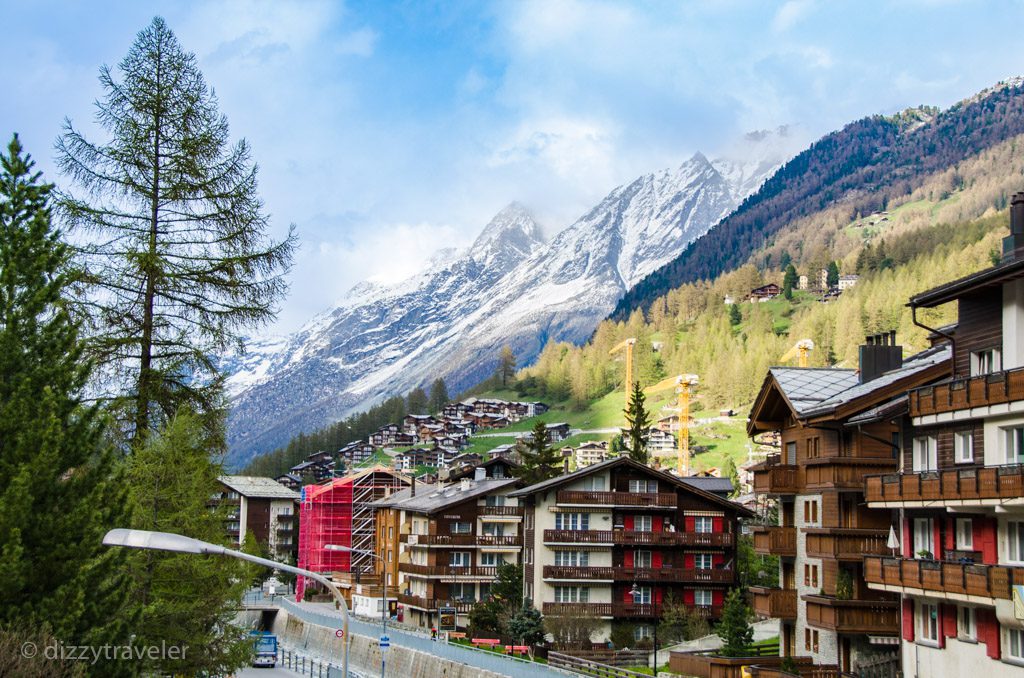 How to get to Zermatt
By Train
The Swiss railway network is a convenient way to travel within Switzerland and is well organized in a country with miles-high mountains in almost every direction your eyes go. I remember the station Göschenen right at the entrance of the Gotthard tunnel. The tunnel is about 35 miles (57 km) long, one of the longest in the world. The station from where I changed towards the Zermatt bound train.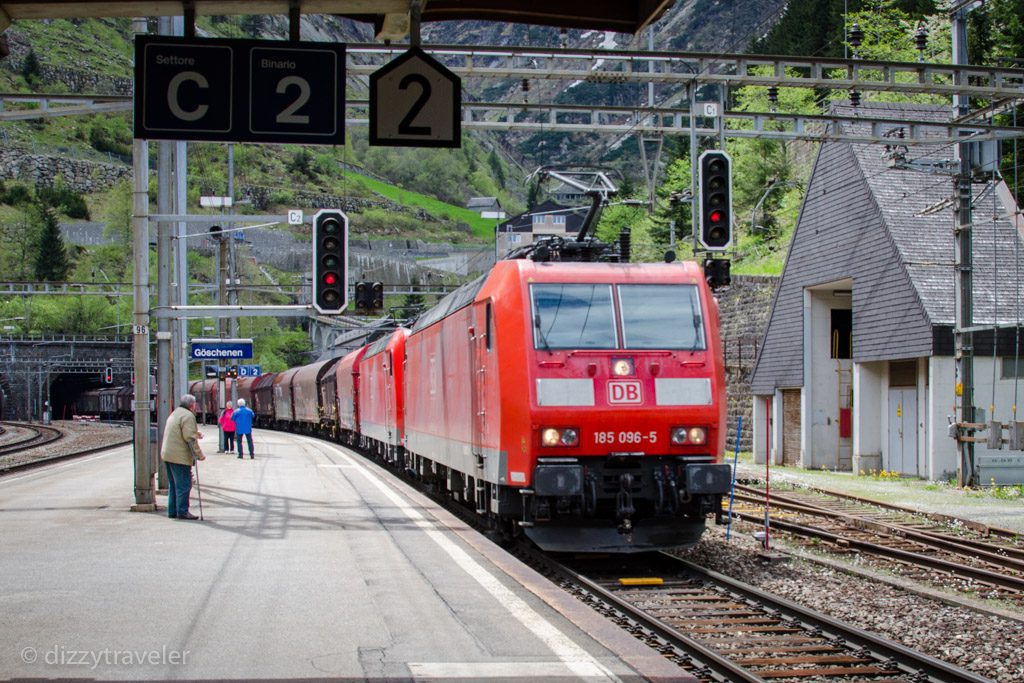 Zermatt is well connected by railway from Zürich, Zürich Airport, Geneva, and major cities. During my first trip to Zermatt, I traveled by train from Lucerne to Goschenen (90 minutes journey) and changed over to Matterhorn Gotthard Bahn towards Andermatt, finally from Andermatt getting on to Zermatt bounding Glacier Express Train. The total trip was about 4+ hours. From Zurich airport, the travel time is shorter as there is only one change at Barn ( about 3h 45m).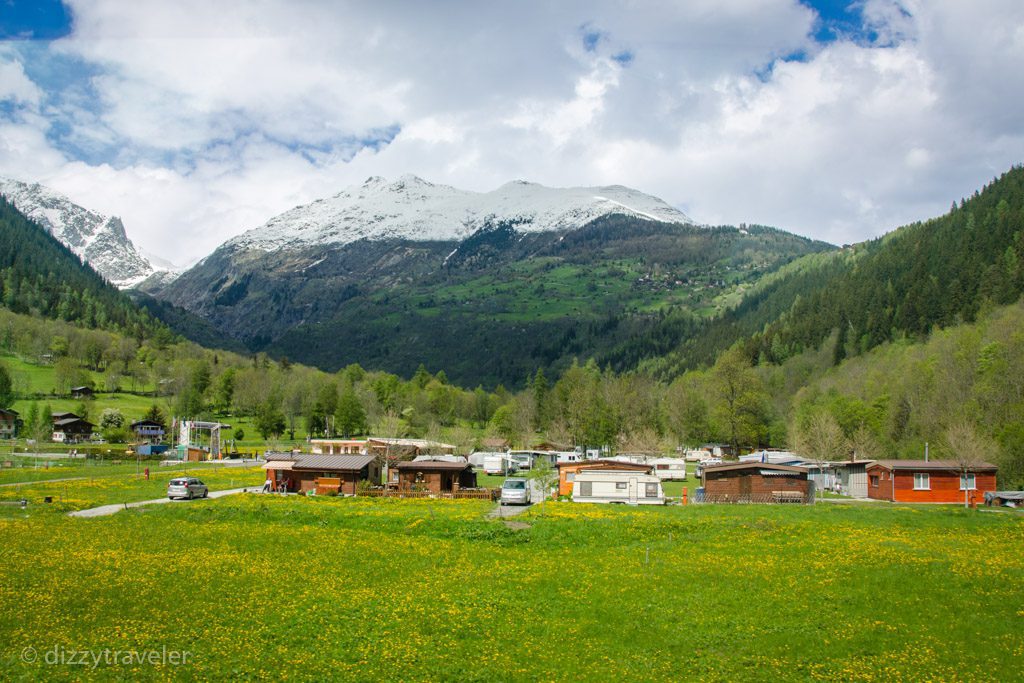 By Glacier Express Train
My unforgettable experience riding Glacier Express was one of the best I ever had and absolutely one of the world's most scenic train rides I have ever experienced. The train with panoramic glass windows along the roof and sides gives you an impressive wide-angle scenic view of striking landscapes, passing by Swiss picturesque valley villages and plenty of clear views of marvelous snowcap mountains. pass along the way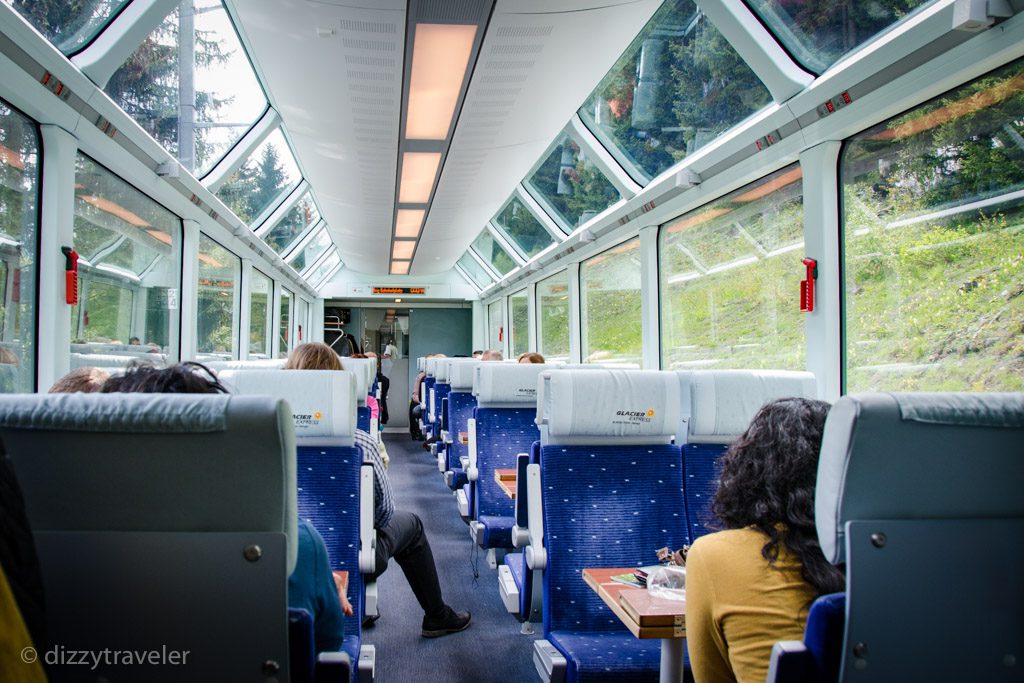 By Car
Driving to Zermatt by car has advantages as well as disadvantages. The only disadvantage for me was that I couldn't fully pay attention to the surrounding beauty while driving because I had to focus on the road and direction. But nothing can beat the advantage of the freedom of stopping anywhere, stretching out, taking pictures, trying out food at a local restaurant, and much more fun activities.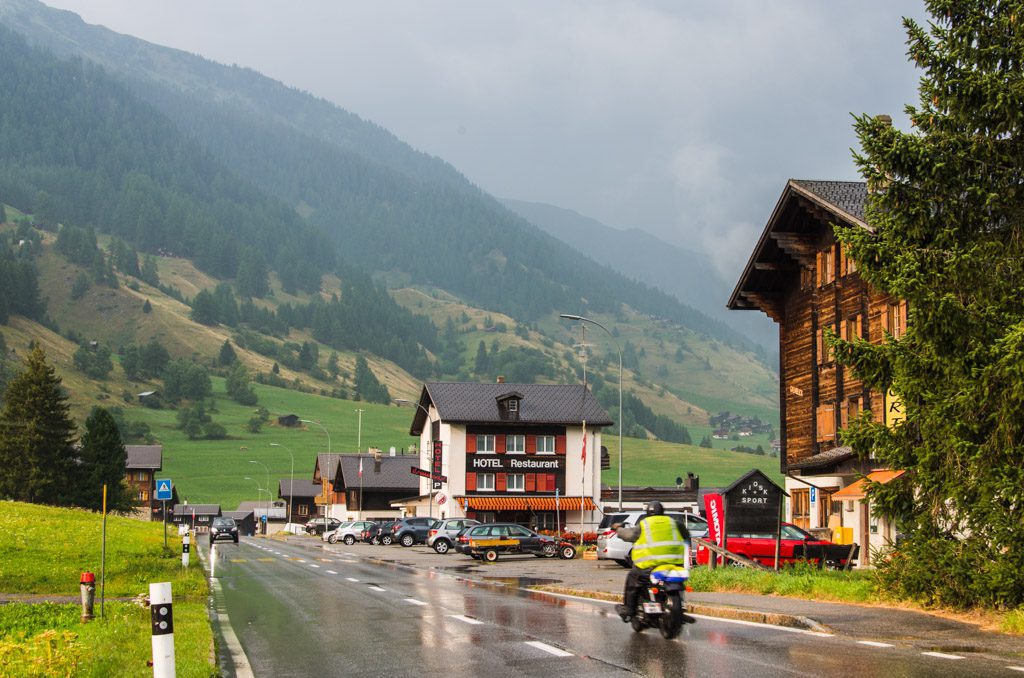 We rented a car from Zurich airport and headed towards Zermatt, one of the top resort towns of Switzerland. On our way there, we made a three-day stop in Lucerne and two days in Brig before g. Before planning a road trip to Zermatt, it's important to know that it is a car-free village. So your best bet will be to park your car in Täsch, then take the Zermatt shuttle. The car park is right at the station, so there is no need to get out of the station; instead, just take an elevator up to the ticketing counter. The train runs every 20 minutes and takes 12 minutes to get there. Visitors have the option to hire a taxi as well.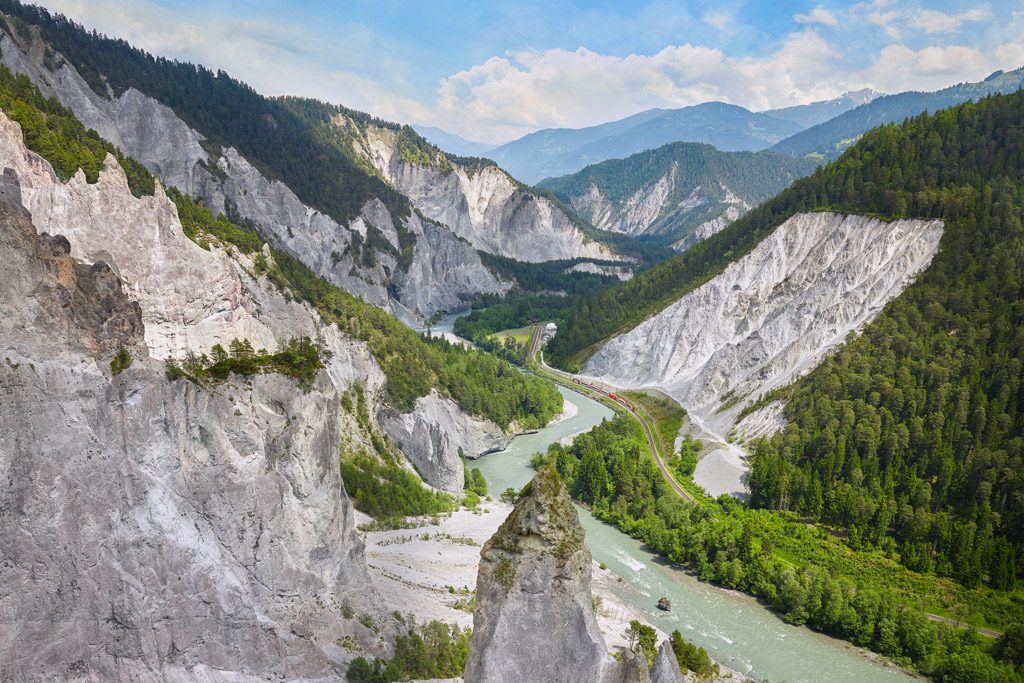 How to buy a ticket for Glacier Express
It's a little confusing at first, but when booking your ride on the Glacier Express, you need to book both a ticket as well as a seat reservation. Tickets can only be booked up to two months in advance (or even at the station on the day of travel). On the the other hand seat reservations can be made up to 92 days in advance (shrug).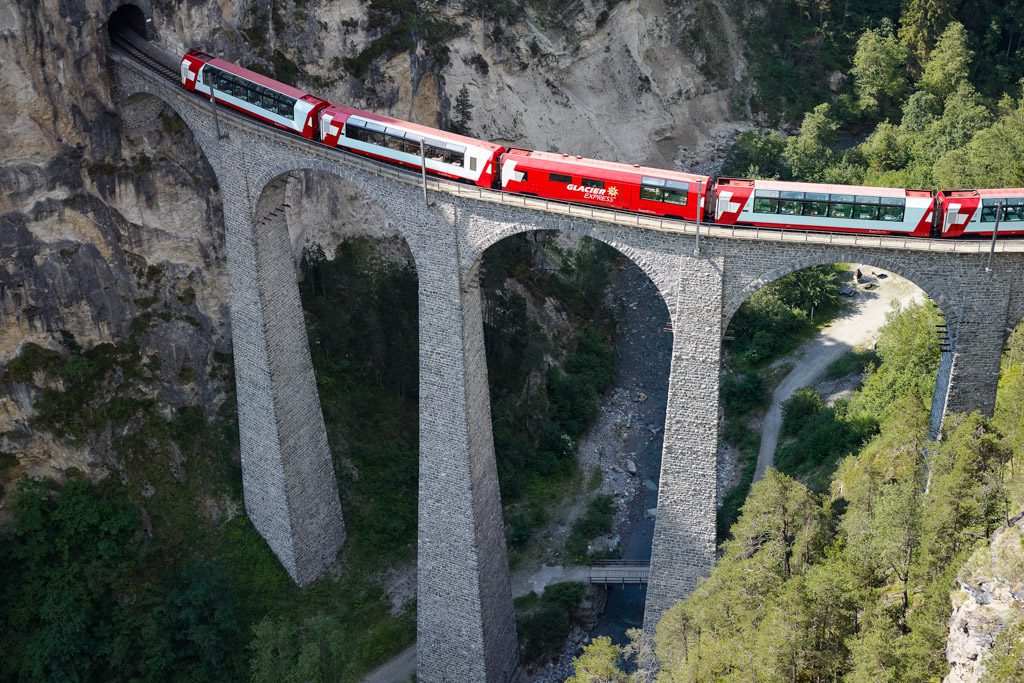 Making Seat Reservation
If you are planning a trip in the summer, it is recommended to make a seat reservation months ahead if you are interested in getting a window seat. The earliest Seat reservation starts 92 days in advance. In contrast, online ticket booking starts only two months in advance or on the day of travel. Click here to book your ticket.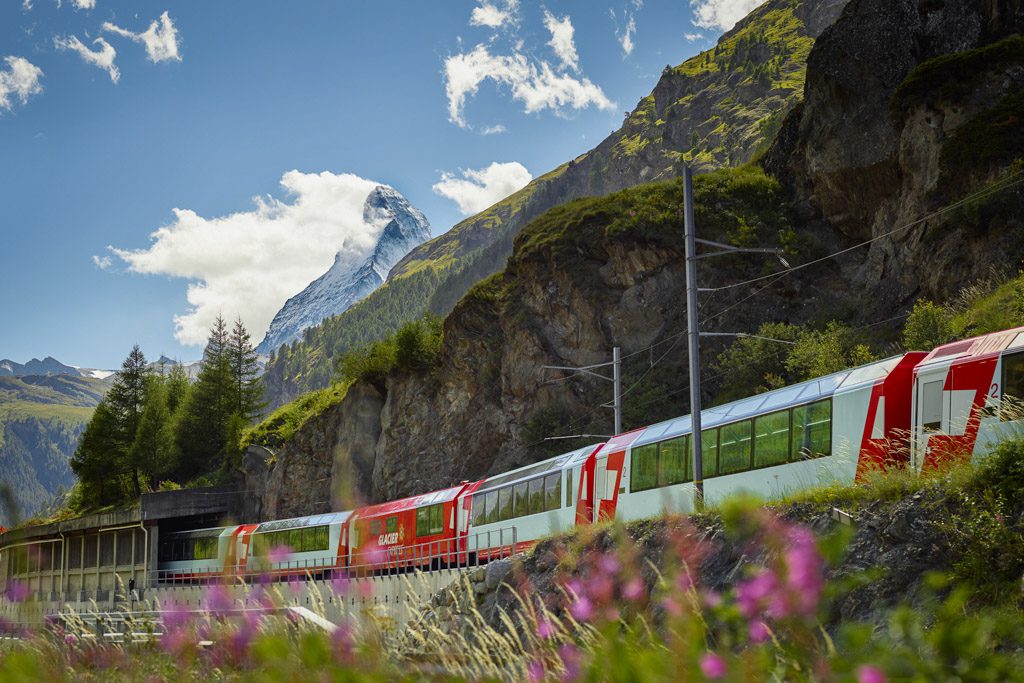 How to Choose Best Seat
A window seat is best for a better view, but seating on either side of the train should be perfect. Because no matter which side of the train you end up sitting on, you will definitely have plenty of chances to enjoy and take breathtaking pictures anyway. However, try to get a spot in the middle of the coach to get a broader uninterrupted view.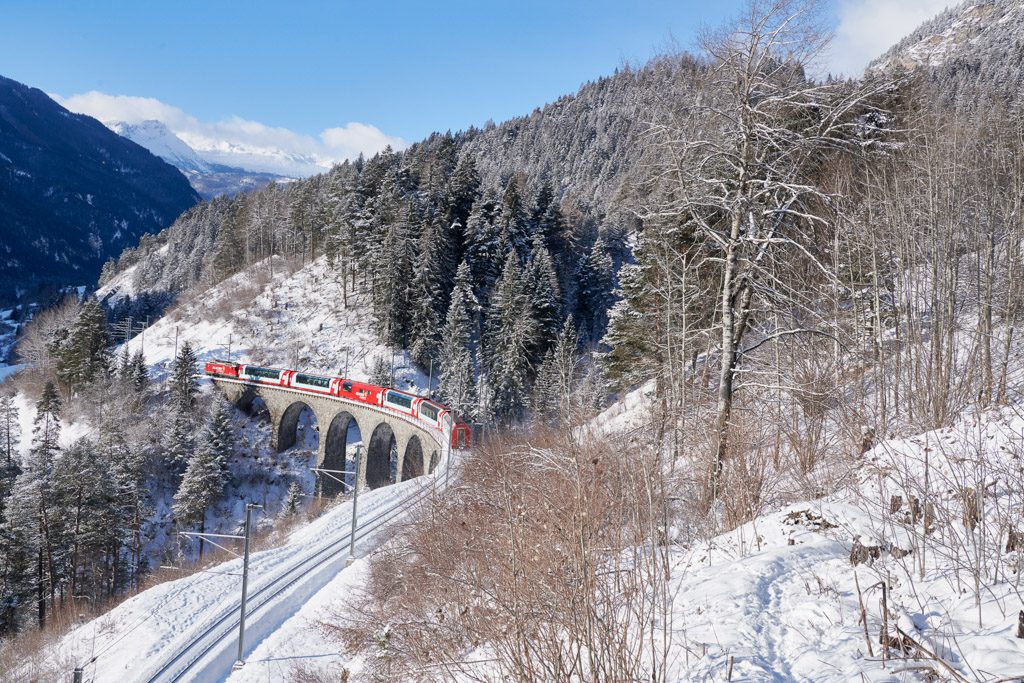 Where to Get On to Glacier Express
The panoramic Glacier Express train start/endpoint is St. Moritz, host of two Winter Olympics, ideal heaven for anyone into winter sports. In addition, many other activities such as mountain biking, hiking, etc. lure tourists to visit this great destination.
Another exciting stop from where visitors start their Glacier Express journey is Chur, well known as one of the oldest towns in Switzerland. It is worth visiting a few famous restaurants and historical places in Chur.
I started by Glacier Express Train Trip from Andermatt to Zermatt, the last stop of Glacier Express if you are heading to Switzerland's most beautiful resort town. Apart from hiking, climbing, or skiing, one of the most attractive for most visitors in Zermatt is to take the lift and gondolas up to the top to see the Matterhorn.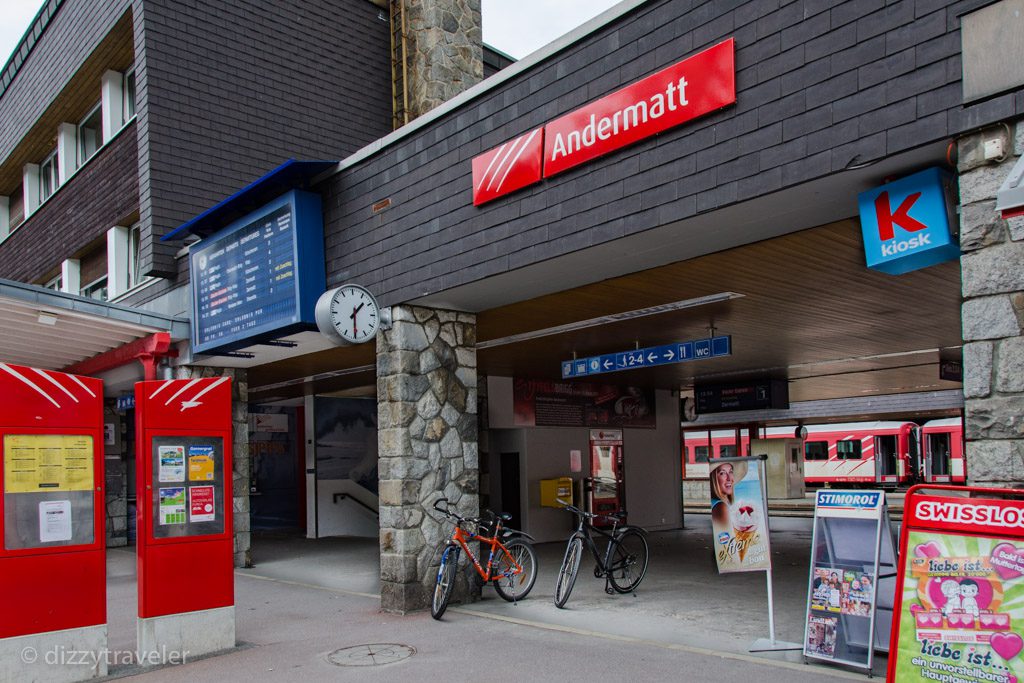 Where to stay in Zermatt, Switzerland
I stayed at Romantik Hotel Julen for three nights and absolutely liked my relaxing stay there. The charming hospitality and relaxed ambiance have turned the hotel into a modern legend. The breakfast was excellent especially loved their wide selection of cheese and bread. The 4-star superior Hotel, whose traditions go back almost 70 years, offers exclusive country-style rooms in old pine, many of which afford views of the Matterhorn.
You'll have no problem planning out your days and transportation needs with front desk services, including luggage storage and safety deposit boxes. In addition, in-room conveniences such as room service and daily housekeeping will make staying in a great choice.
Get all that Zermatt offers and all of its nearby adventures with a stay at Hotel Simi. This convenient location is minutes from the city center and provides quick and easy access to many local points of interest. In addition, the hotel's taxi and shuttle services make it easy to plan your day trips, sightseeing, and more around Zermatt. Finally, they have luggage storage and a safety deposit box service for your convenience. I would recommend this hotel definitely a great place to stay with a budget.
My Opinion and Last Word
Have you been to Zermatt, Switzerland? Any cool tips to share?
I loved being in Zermatt Switzerland, and want to go back again. I hope my story has motivated you to visit Italy.
Please leave a comment below! I'd love to hear from you to improve my knowledge. 
Was this travel guide helpful for you?
If you'd like to help me continue making free guides, here is one way you can help:
Share This Guide 

– If you have a friend that would benefit from this guide, share it with them. Or post this guide on Facebook, Twitter or Google+
Your Support would definitely help me making more free guides like this. Thank you in advance!
Affiliate Link – This post in Dizzy Traveler contains affiliate links, which means I receive a referral commission if you purchase after clicking at no additional cost to you. These funds go to maintain the site. Thank you for your support.
---
Book your Sightseeing Trip
There are a lot of beautiful places to visit and do some exciting sightseeing activities to bring unforgettable memories back home. Please click on our below affiliate link to see your options.