I am having an excelling experience driving through the Balkans for the last few days and already more than halfway through my road trip. This afternoon after two hours driving from Pristina just arrived in Skopje located in the center of the Balkan Peninsula. Over time it has experienced Roman, Byzantine, and Ottoman rule. One of the main attraction in Skopje is to walk around the Vardar river, Mother Teresa Memorial House, exploring the Old Bazaar and the historical Kale Fortress.
Since I am staying here for a little less than 2 days, therefore without wasting much time quickly check in to the hotel so that can head towards the old town to utilize the rest of the day sightseeing.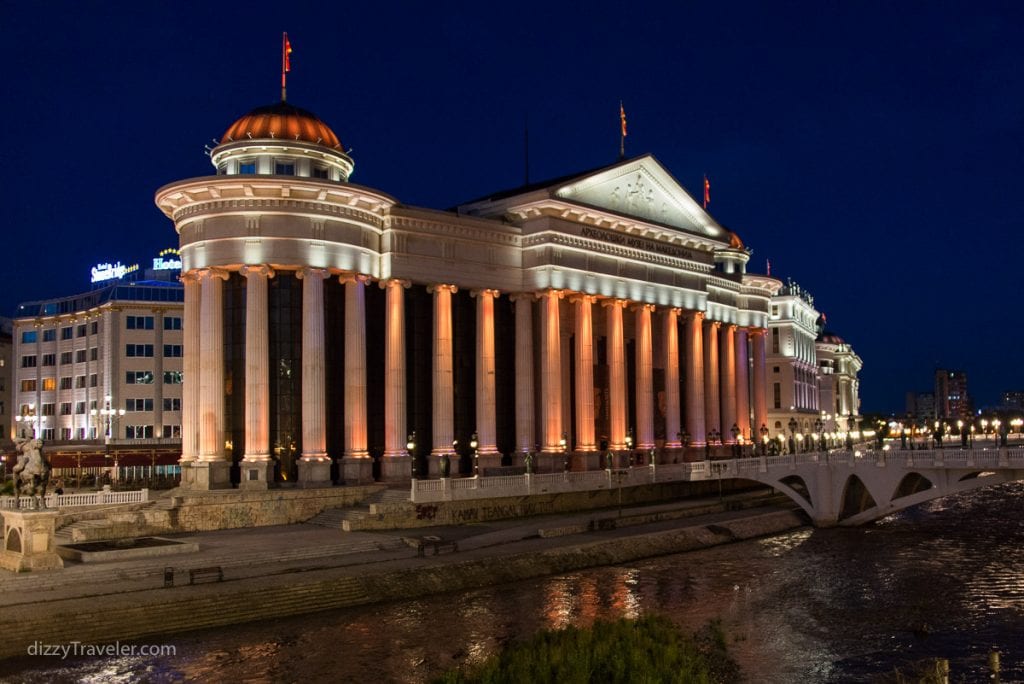 Best Things To Do in Skopje
In my opinion, Skopje may have been underrated and misinterpreted by many travelers, but to me, it's a fascinating capital. In fact, every city has it's own charm and uniqueness. It is definitely a beautiful weekend destination because not only for its historical heritage but also for a place to relax. There are quite a few excellent restaurants along the Vardar river also you will find a few traditional restaurants in Old Bazaar. As part of sightseeing here are a few activities you may consider doing during your trip.
First Stop – Visit Memorial House of Mother Teresa
The Memorial house of Mother Teresa is very close to Macedonia Square or from the hotel, I was staying. So I decided to start my day 13 from here. Mother Teresa was born in Skopje, Macedonia. The Nobel Prize winner's work has been recognized worldwide, to pay her respect, the memorial house of Mother Teresa is dedicated to her.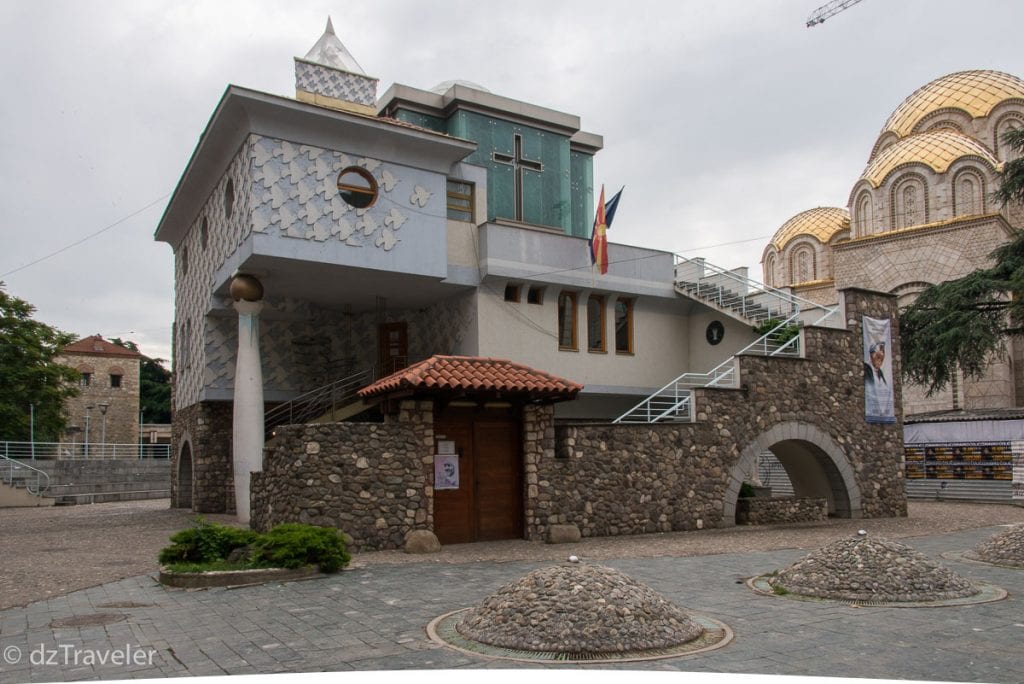 Next Stop Macedonia Square in City Center 
Macedonia Square is located in the city center by the Vardar River. It is a huge square, a meeting place for locals, and ideal for political and cultural activities. Most of the attractions are surrounding this place. The square is also famous for the enormous statue of Alexander the Great at the center of the square.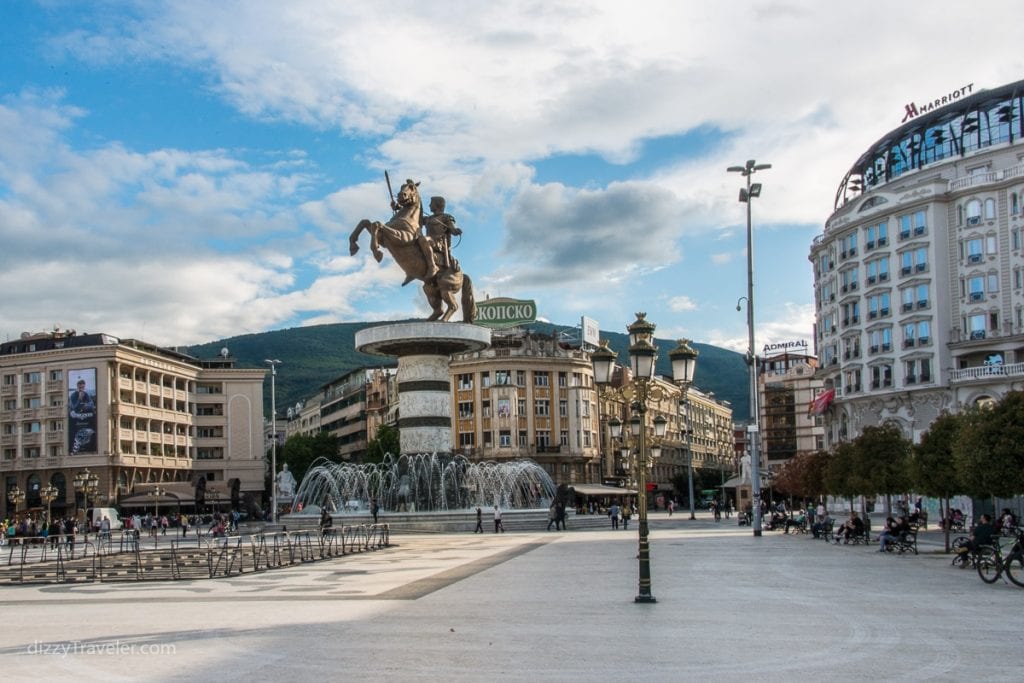 Macedonia Gate
The iconic 69 feet (21 m) high Macedonia gate is located on Pella Square a short walk from Macedonia Square. There are a few souvenir shops there and the best thing is that you can take the stairs or elevator up to get to the roof from where you will have a beautiful view of the main square and the Vodno Mountain.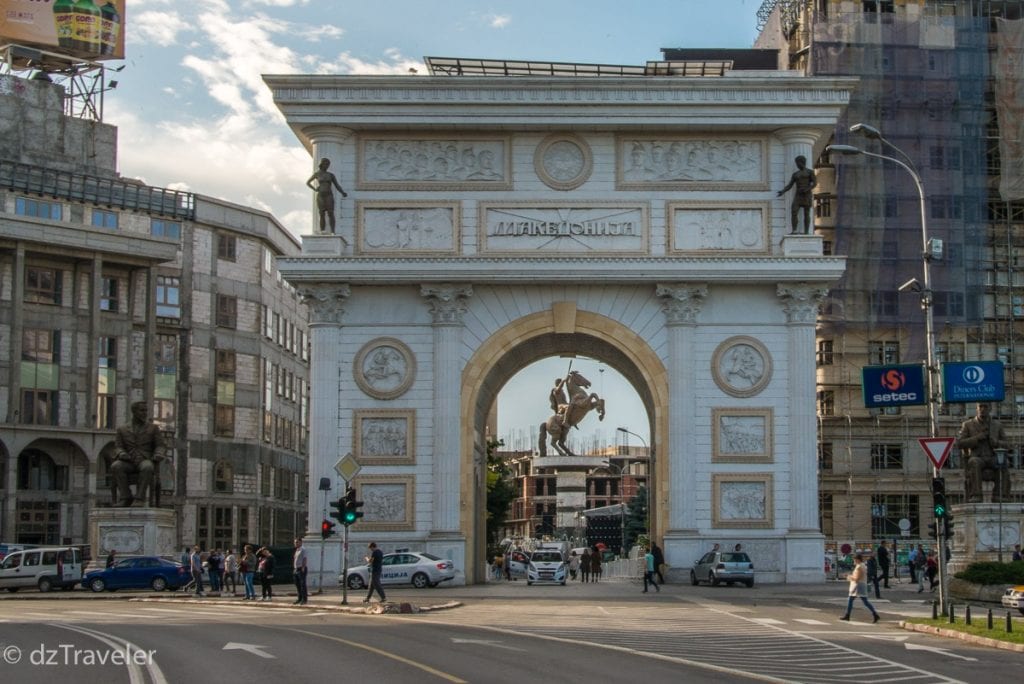 Old Bazaar of Skopje
It is one of the nicest place to visit in Skopje, soon you cross the stone bridge over the Vardar river you will see the cobblestone street leading to the bazaar. There are so many nice restaurants I was having hard time deciding which one to choose, but regardless they all serve delicious food. I did not buy anything from the bazaar but noticed there are all kind of interesting shops.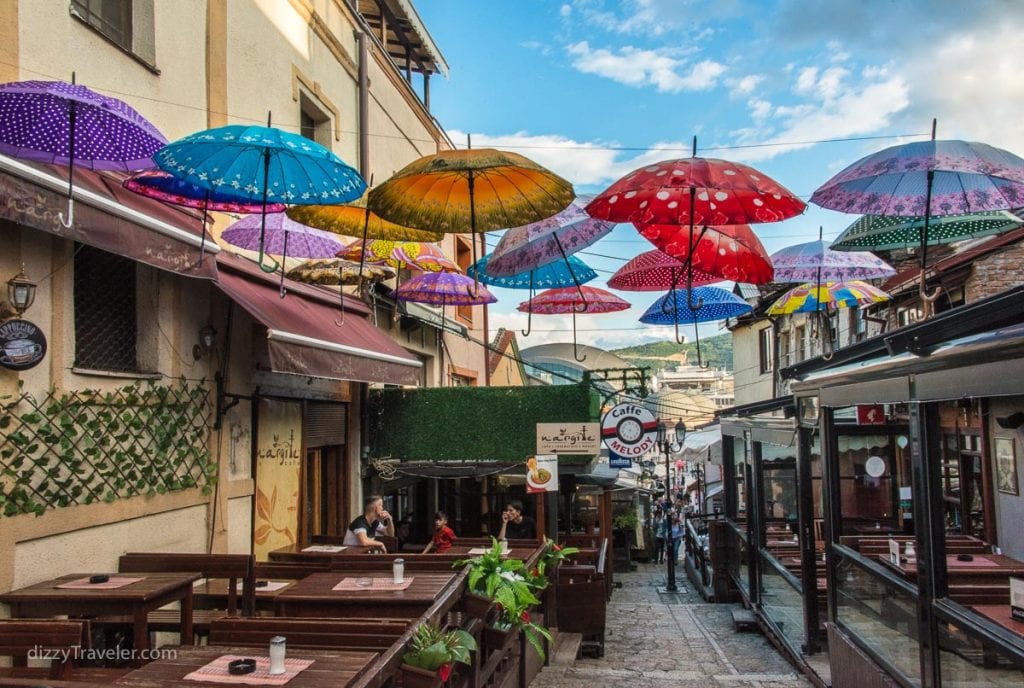 Strolling through the Turkish Bazaar in the old quarter
It is worth to check out Old Bazaar that ranked the 2nd largest in Europe after Istanbul and experience the real Skopje. I enjoyed the evening and early morning walk through the narrow cobblestone street crowded with lots of shops on both sides. After dark, the bazaar comes to life with a completely different atmosphere and reminds the historical past.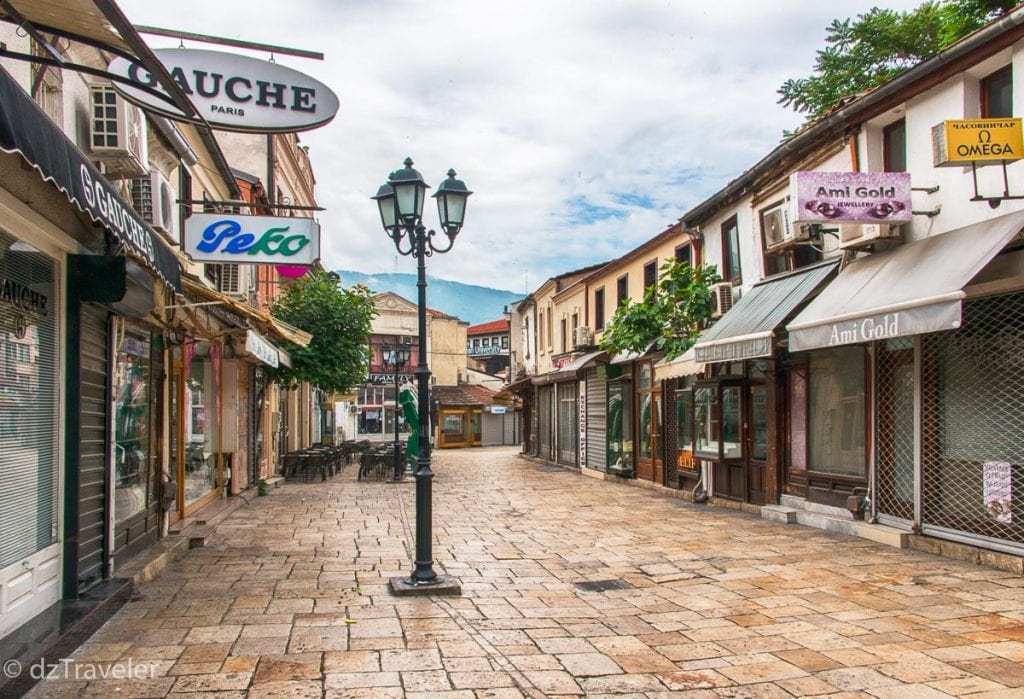 Visit Ishak Bey Mosque
The Ishak Bey Mosque was built between 1438-39 by the Ottomans. It is located in the Bit Pazar (green market) at the northern entrance to the Old Bazaar.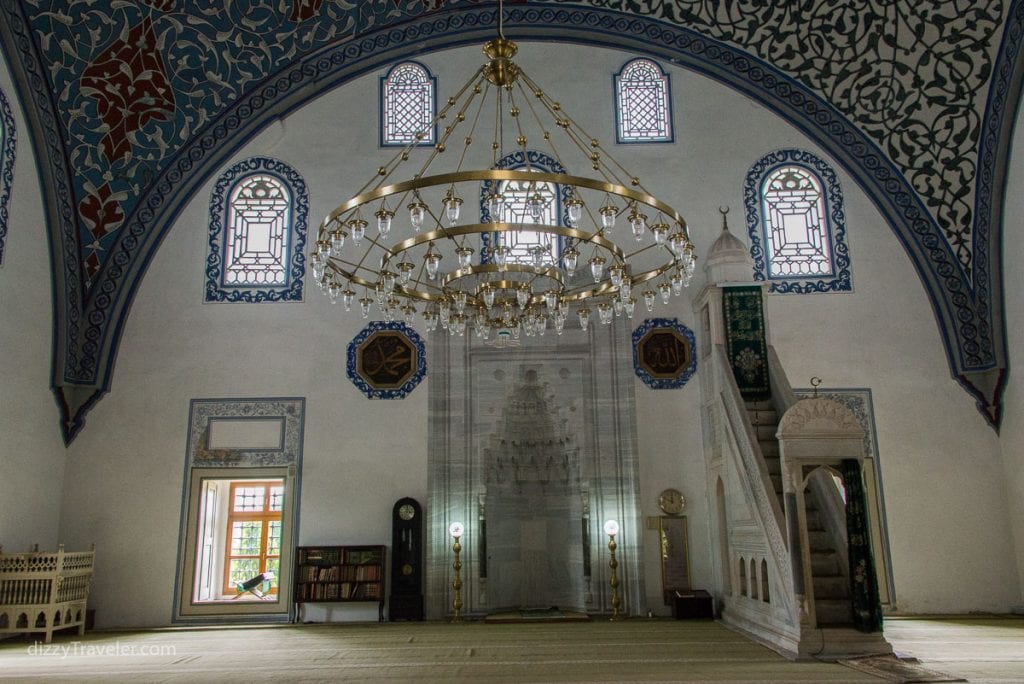 Next Stop The Historical Kale Fortress
The next stop for today is the historic Skopje Fortress also locally know as Kale is located on a top of a hill next to the Vadar River. From the fortress wall, you can have a beautiful view of the city and the surrounds. I walked uphill from the Old Bazaar to get to the fortress entrance but people can also drive all the way up. Visiting this 6th-century fortress (believed to be) is one of my must-see recommendations while visiting Skopje.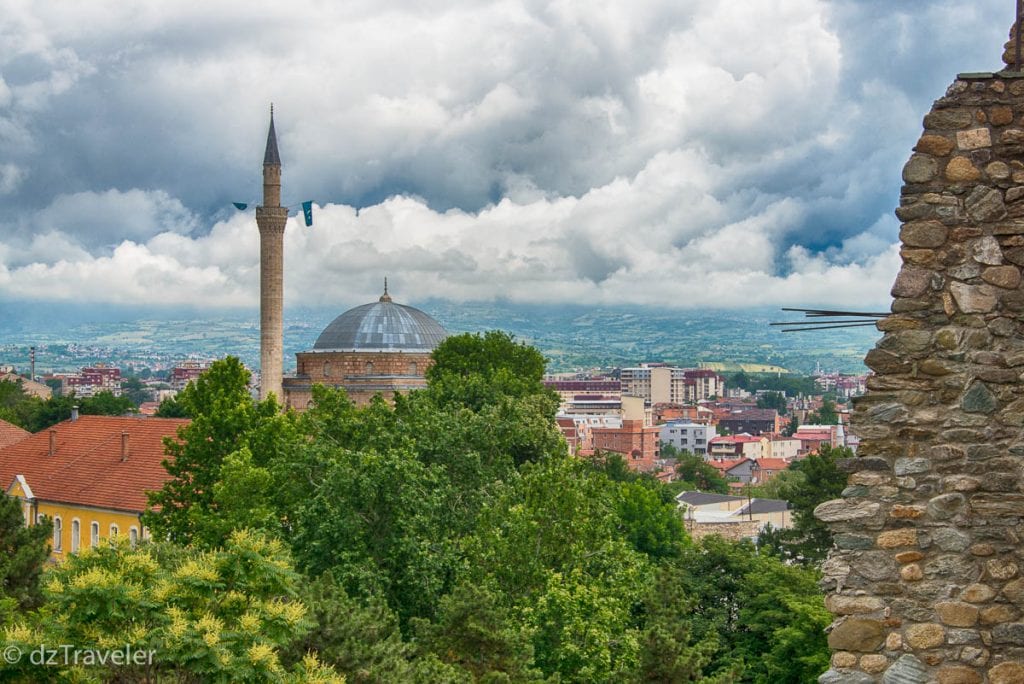 Ride the Cable Car to Millennium Cross
Next, I drove up to the cable car station parking lot from where I accessed the cabal car to get to the top of the Vodno Mountain's highest summit. It was raining when I visited this place so not able to get a clear view of the capital city of Skopje but I heard it looks beautiful on a clear day. I definitely believe that from a hight of 3497 feet (1066 feet) the view must be outstanding. I noticed the 217 feet Millennium Cross was fading away into the cloud and creating a beautiful view on a rainy day.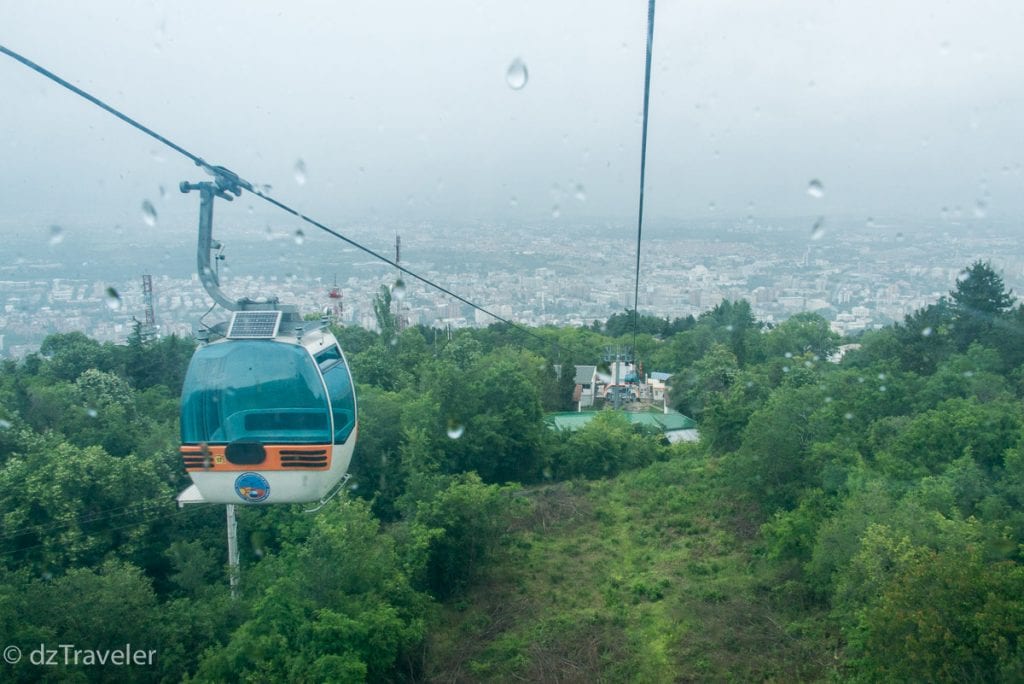 Day Trip to Matka Canyon
Matka Canyon is a great day trip location from Skopje, only 17 km from the city center. I drove there on holiday, so not much traffic on the way, and it took me only about 35 minutes. Actually, I didn't expect the canyon will be that beautiful otherwise I would have planned an overnight stay at Matka Canyon hotel. A perfect place to escape the city for a peaceful natural environment. There are a lot of fun things to do there, like boat ride, exploring caves and waterfalls, swimming, hiking and try out delicious local food.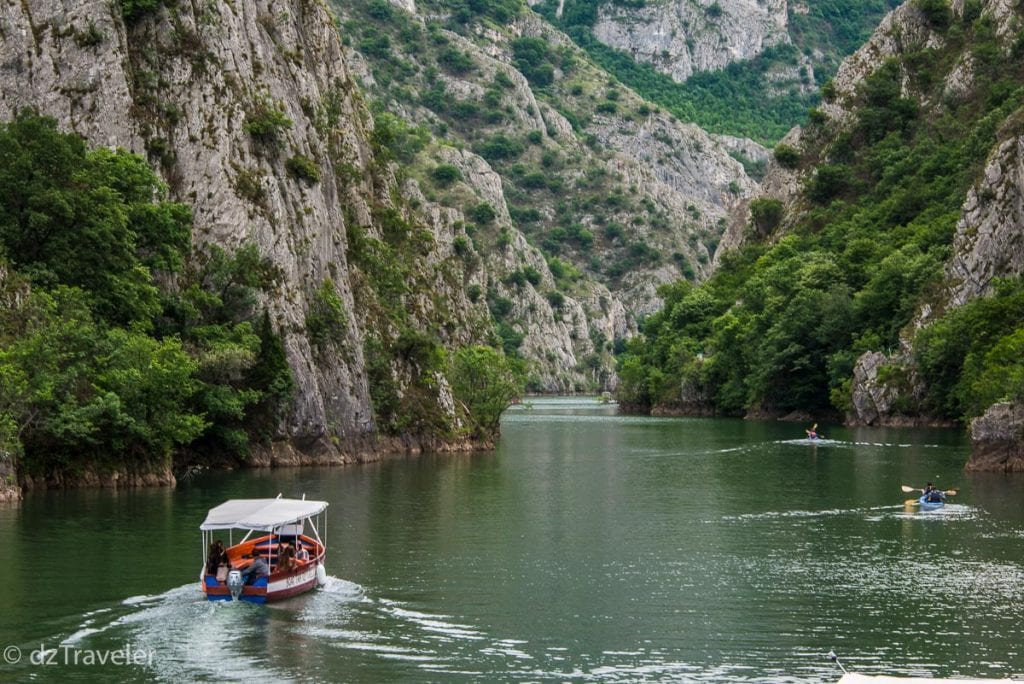 There are so many things to do in Matka Canyon that you can easily spend the whole day here. Boat ride through the canyon and to the cave is one of the big things usually visitors do. There are shared boat rental price is 400 Dinner.
It's Hard to Miss Statues in Skopje
Anywhere you go one of the things you will notice is the statues all over. Whether you like it or not, that's how Skopje is, and the city is well known for it. I found them interesting and took quite a few photos for my record.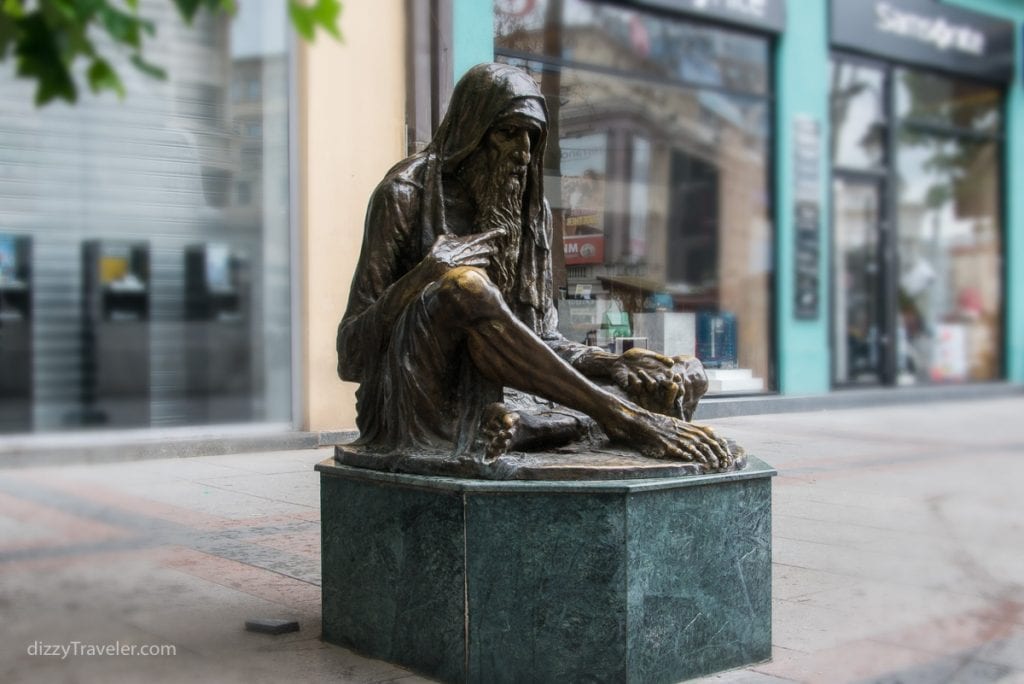 Where Did I Stay in Skopje, Macedonia
Late afternoon, just arrived here at the hotel after two hours of driving from Pristina, so I have the enter afternoon on my disposal. The Hotel is on the main street, and the hotel staff parked my car at a nearby parking garage.
I loved the location of this hotel and definitely the clean and spacious rooms with 3 single bed for a solo traveler. 
Have Local Food in Old Bazaar
Snoshti Minav, Skopje, Macedonia
This restaurant is right at the center of the old bazaar, a great barbecue place for local flavor, plenty of indoor and outdoor sitting. I have tried local Lasko beer, shopska salad, kabab and sausages. 
My Opinion and Last Word
Have you been to Skopje, Macedonia? Any cool tips to share?
I loved being to this Fairy tail country and want to go back again. Hope my story have motivated you to visit. 
Please leave a comment below! I'd love to hear from you to improve my knowledge. 
Was this travel guide helpful for you?
If you'd like to help me continue making free guides, here is one way you can help:
Share This Guide – If you have a friend that would benefit from this guide, share it with them. Or post this guide on Facebook, Twitter or Google+
Your Support would definitely help me making more free guides like this. Thank you in advance!
Affiliate Link – This post in Dizzy Traveler contains affiliate links, which means I receive a referral commission if you purchase after clicking at no additional cost to you. These funds go to maintain the site. Thank you for your support.
Here are few affiliates link that may help planning a perfect trip while staying within budget