This was my first trip to Poland and I loved it even only stayed in Warsaw. Still regret not having the opportunity to venture out to other parts of the beautiful country due to time constraint but still, it was a great experience to experience a little bit of a country than knowing nothing at all.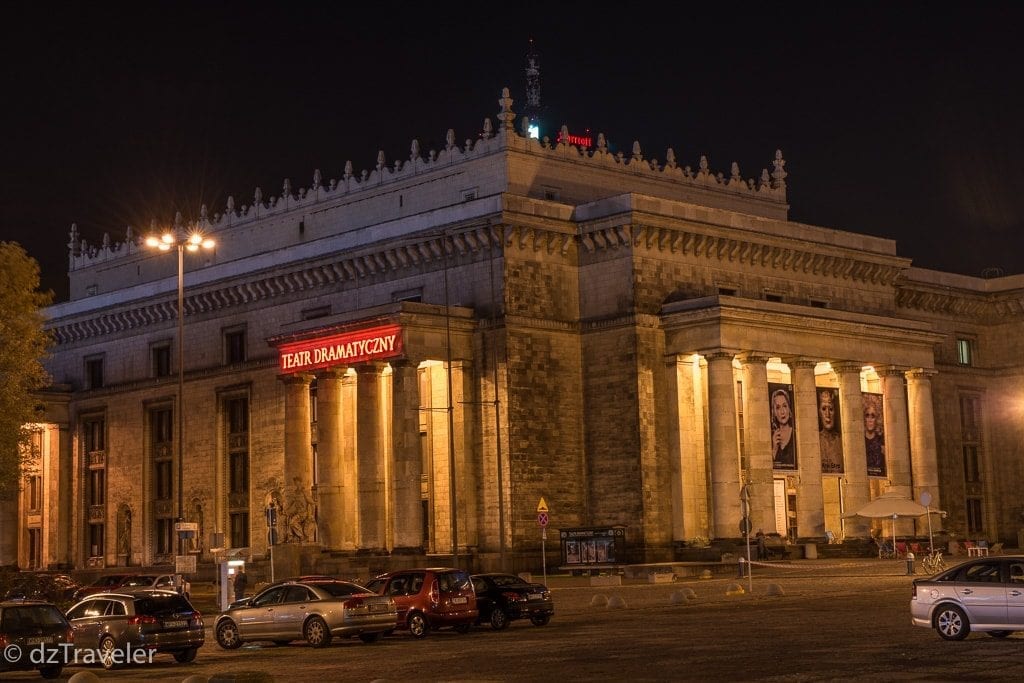 Arrival at Chopin Int's Airport
Arrived at Chopin International Airport at 6:16 PM, soon came out of the custom the first thing I was trying to locate was the ATM, could not find one at the arrival hall so had to exchange US$ from the Currency Exchange place, knowing that I was getting ripped off. Got a rate of US$ 1 = Zt 2.75 (whereas the bank / ATM rate was around 3.20). Bought a Bas ticket from the Tourist counter (Zt 4.40 valid for 75 Mins) at the arrival hall and headed to Dw Centralny.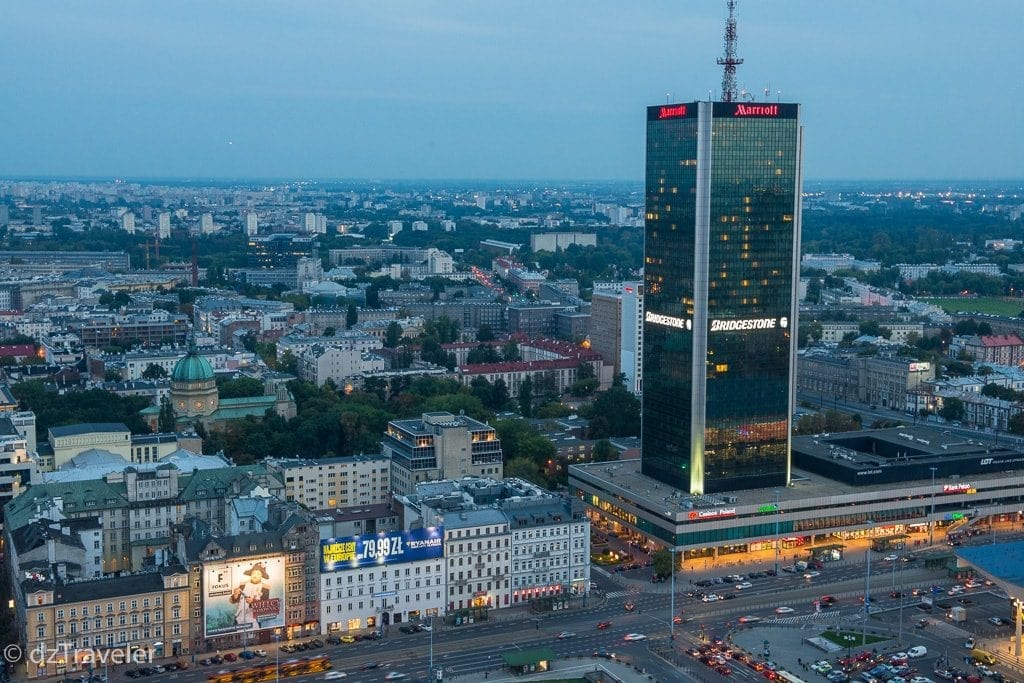 Hotel Check In
Arrived at Dw Centralny station got off the bus and It was little hard finding my hotel on my own in a country where I am never been, moreover Hotel I was looking for was different than the direction I collected from the internet (my mistake). After struggling a little, I realized my hotel was Mercure Grand, not Mercure Centrum, which is two stop (Krucza stop) from where I got off. Therefore without spending much time just grab a taxi and headed to the correct destination. Lesson learned, even it's more exciting for me to explore and do things the hard way but in this case, should have taken a taxi straight from the airport to save some time.
The sad part is that even though it was only about 20 – 25 minutes bus ride from the airport but the excitement and adventure cost me the activities I scheduled to do after checking in to my hotel.
View of Warsaw at Night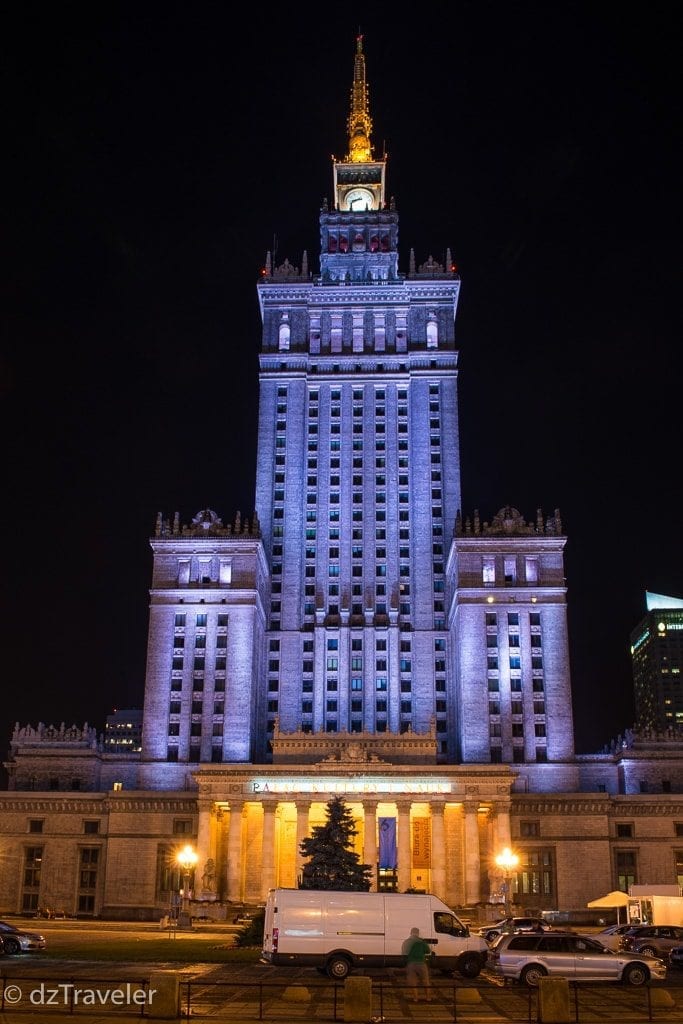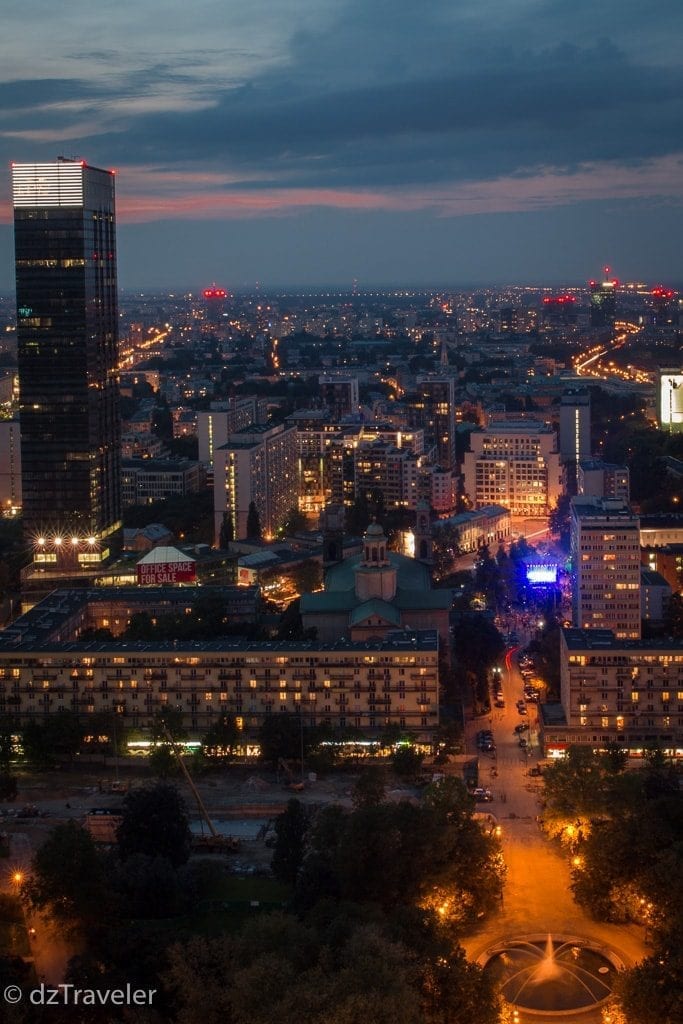 Dinner At Zapiecek
Checked in to the hotel at 8:30 pm., took a shower and could not wait to go out and take a walk and have some local food before they close for the night. Got a recommendation from a friend not to miss Zapiecek, so stopped by the one within walking distance from the hotel at the corner of Nowy Swiat and Aleje Jerozolimskie (rondo gen. Charles'a de Gaulle'a).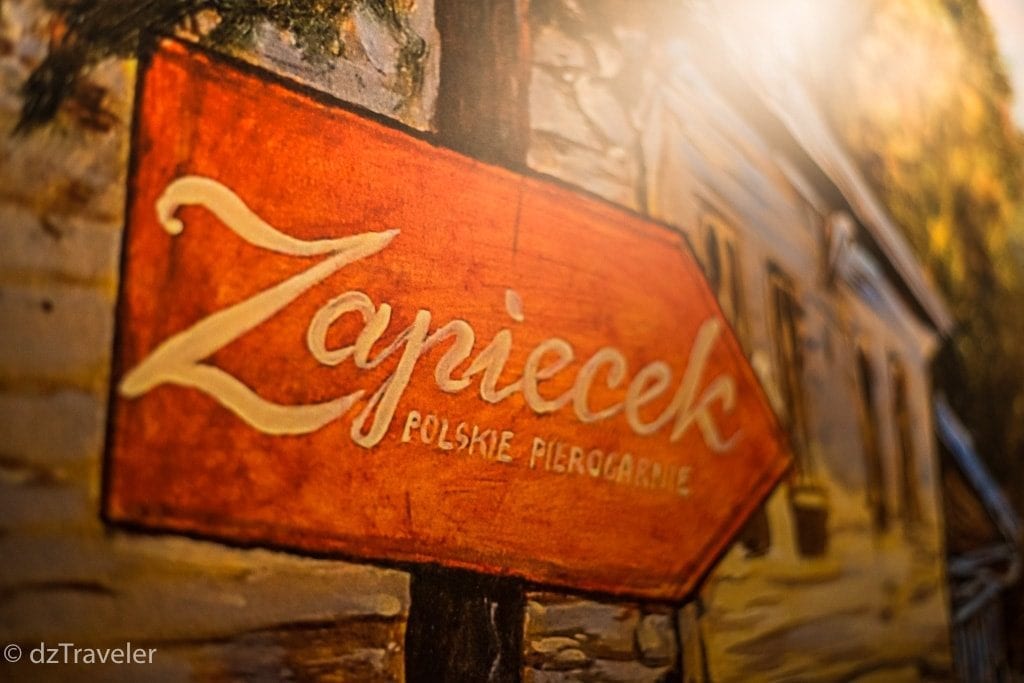 Mix grilled Polish Sausages
My order was a local beer and Mix polskich grillowanych kielbas podawanych na cebuli ( Mix grilled Polish sausages served on onion), it was a fantastic and delicious meal, especially sitting open air with cold air blowing and cold beer on the side.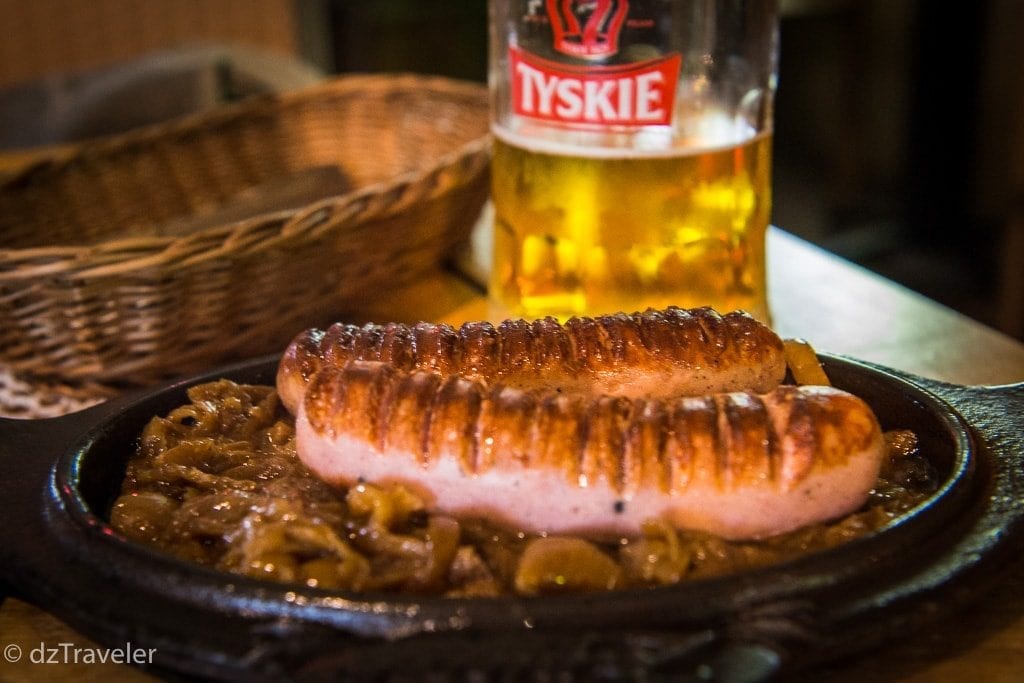 Nice Walk Through Old Town
After dinner stroll through the famous Krakowskie Przedmieście area and on my way back stop by at Carrefour Express for Polish Lech Premium beer.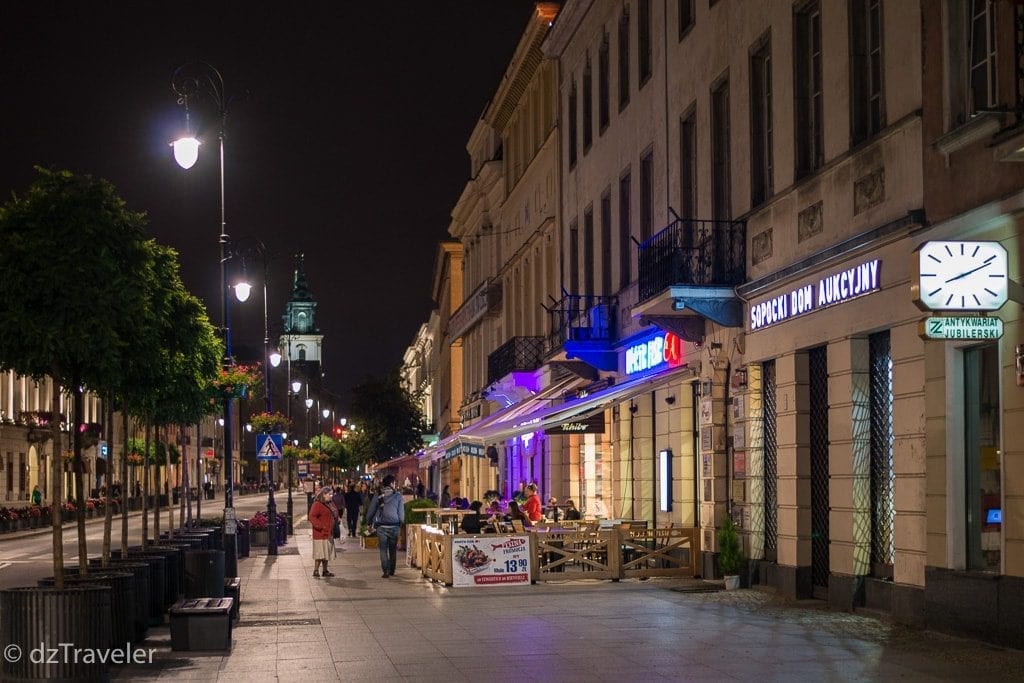 Hotel bed was comfortable so had a good night sleep after a long day of the journey.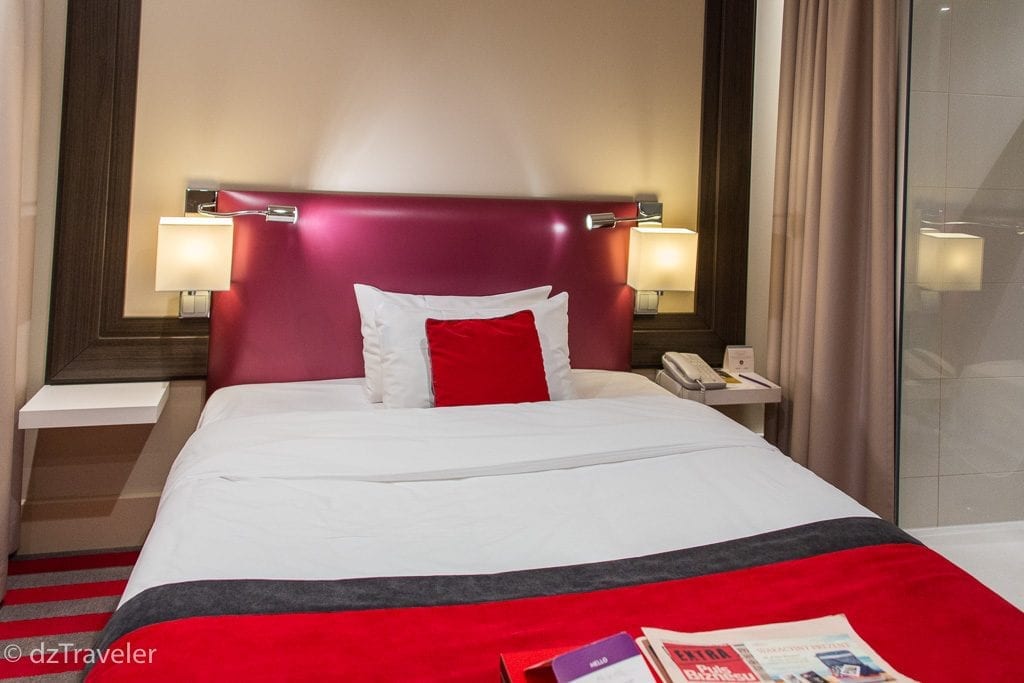 Where Did I Stay in Warsaw
Mercure Warszawa Grand Hotel is conveniently located in Warsaw with easy access to the City's multiple attractions and landmarks. Great service, modern and clean rooms. A great family friendly place to stay in Warsaw.
---
Do You Have a Property to List
If you are interested to list your home, apartment, room, and other unique places to our affiliate booking.com then click here.
---
Are You Looking For a Guided Tour
If you have limited time to explore the city on your own then try out a guided tour offered by our affiliate below.
---
My Opinions and Tips
Have you been to Warsaw, Poland? Any cool tips to share?
Please leave a comment below! I'd love to hear from you to improve my knowledge.
If you'd like to help me continue making free guides, here is one way you can help:
Share This Guide – If you have a friend that would benefit from this guide, share it with them. Or post this guide on Facebook, Twitter or Google+
Your Support would definitely help me making more free guides like this. Thank you in advance!
Affiliate Link – This post in Dizzy Traveler contains affiliate links, which means I receive a referral commission if you purchase after clicking at no additional cost to you. These funds go to maintain the site. Thank you for your support.