One of the Most Underrated Destination In America- San Antonio
When you think of Texas, you probably think of Dallas or Houston. Whereas San Antonio is one of the great places to visit, not only for its famous Riverwalk or Alamo but there are so many other exciting things to see and do. Just spend a few days in San Antonio and you might find yourself staying indefinitely.
What most surprised me about San Antonio was its walkability and relaxing environment, Sunday looked exactly like a remote city in eastern Europe. I have been to all over the world so judgment is not at all exaggerating by any means.
The Riverwalk runs 13 miles, well past the tourist zone and the extension runs north beyond the Pearl Brewery. To the south is the Mission Trail, which runs through the Missions park. In all, the city has 41 miles of developed trails, which is a runner or a cyclist's dream.
Getting To San Antonio From Austin
About 95 miles on I-35 from Austin to San Antonio relatively smooth drive, took us little more than 2 hours since on our way we stopped at Round Rock Premium Outlets Mall about 23 miles south from Austin. Take exit 200 and you are right there. Not a bad idea if you are driving and not in a rush. For me, I am not a shopping addict but it was a good break after a long drive.
Things To Do
1. Visit The Alamo Mission
Address: 300 Alamo Plaza
The Alamo Mission commonly called the Alamo and originally known as Misión San Antonio de Valero, is part of the San Antonio Missions World Heritage Site in San Antonio, TX.
The Alamo is always an amazing experience. You can take away as much or as little knowledge as you want. You can't really come to San Antonio and not see The Alamo.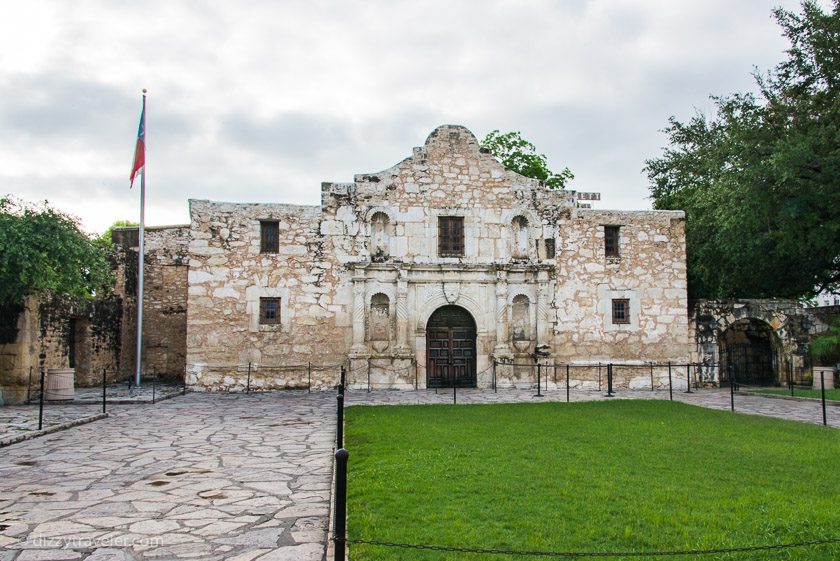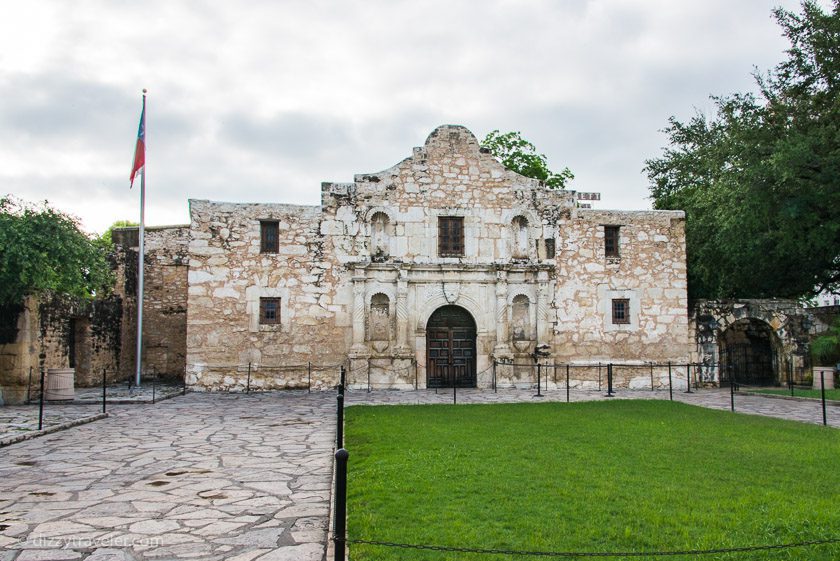 2. The San Antonio River Walk
Address: 110 Broadway, Suite 500
The wonderful River Walk runs for several miles through the city center along the San Antonio River past numerous restaurants, shops, and hotels. Lying a level below the streets above, this long stretch of pedestrian-heaven is a great place to explore, a veritable oasis in the midst of this large and otherwise bustling metropolis. On the right day with right people, a still on the Riverwalk is a priceless memory. As popular among San Antonians as it is with visitors, it's perfect for those wanting to spend time enjoying the many outdoor patios and dining areas lining the paved walkway, or to simply sit and watch the world pass by (boat tours are also available, many stopping at or near the city's major attractions).
3. Tower of the Americas
Address: 739 East Cesar E. Chavez Boulevard
750-ft. landmark with an observation deck, revolving eatery, stationary bar & a 4D adventure ride. The tallest building in Texas outside of Dallas or Houston. Boasting magnificent views over the city from its observation platform and revolving restaurant, it's well worth a visit, especially if you also take in the eSkies Over Texas4D Theater Ride with its thrilling aerial views of Texas and its many landmarks.
4. San Antonio Missions National Historical Park
Address: 6701 San Jose Drive
San Antonio Missions National Historical Park is a National Historical Park and part of a UNESCO World Heritage Site preserving four of the five Spanish frontier missions in San Antonio, Texas
Consisting of four of the five Spanish mission stations founded between 1718 and 1740 (the fifth being the Alamo), the San Antonio Missions National Historical Park is a must-visit. This world-class historic venue should be visited by all travelers.
A designated World Heritage Site that shows the Spanish Colonies in Northern Mexico during the late seventeenth century.
5. The Spanish Governor's Palace
Address: 105 Plaza De Armas
To the west of the San Antonio River and within easy reach of historic San Fernando Cathedral is the Military Plaza (Plaza de Armas), home to the Spanish Governor's Palace. This one-story whitewashed palace – more fort than a mansion in appearance – was built in 1749 with materials imported from Spain and is the only surviving aristocratic early Spanish home in the state. Preserved as a National Historic Landmark, the building now serves as a museum and includes 10 rooms, the grand courtyard with its fine gardens, and a fountain.
6. San Fernando Cathedral
Address: 115 Main Plaza
The Cathedral of San Fernando is a cathedral of the Roman Catholic Church located in downtown San Antonio, TX. It is the mother church of the Archdiocese of San Antonio and the seat of its archbishop.
Famous as the burial site of the heroes of the Alamo, the Roman Catholic San Fernando Cathedral (Church of Nuestra Señora de la Candelaria y Guadalupe) is one of the oldest cathedrals in the US and is listed on the National Register of Historic Places. The building also played an important role in the siege of the Alamo, for it was here that the Mexican forces let it be known that "no quarter" would be given.
7. Natural Bridge Caverns
Address: 26495 Natural Bridge Caverns Road
About 17 miles northeast of San Antonio is the spectacular Natural Bridge Caverns, the largest stalactite caves in Texas. Boasting more than 10,000 different stalactitic formations in chambers bearing romantic names like Sherwood Forest, this awe-inspiring attraction – the largest such caverns in the country – is named after the massive 60-foot limestone bridge that spans its entrance. Highlights include the 40-foot-high King's Throne in the Castle of the White Giants, a huge wall of stalactites that dwarfs the viewer. A variety of fun themed tours are available, including discovery and lantern-guided tours. Visitors also have the chance to do a little above-ground exploring along the Canopy Challenge, a treetop excursion with ropeways, platforms, and zip lines.
8. San Antonio Japanese Tea Garden
Address: 3875 North Saint Mary's Street
In the city's popular Brackenridge Park, the San Antonio Japanese Tea Garden makes for a pleasant escape from this otherwise bustling city. Established in the early 1900s and often referred to as the Sunken Gardens due to its location in a former limestone quarry, the site contains many interesting features, most notably its unique entrance, a replica of a Japanese Torii or temple gate.
I was amazed by the magnificence and beauty of this place. It is tough to capture it with a picture. Go there yourself and you will understand why. It was so breathtaking you may need to spend extra time than you originally planned. The artificial pools, waterfalls, fountains, and gardens are all man-made but have the feeling of a natural oasis.
9. Food and Drink You May Try
Because of San Antonio's place near Mexico and its early Spanish and Native American influences, much of the culinary landscape of the city is thanks to those flavors. But immigration over the years has also brought European and Caribbean flavors. We had delicious food by the riverside here is the details:
Maria Mia Mexican Bistro
849 East Commerce St. San Antonio TX
An Upscale, roomy restaurant serving modernized fare & cocktails in a stylish space & riverside patio.
Or take a seat and relax by the riverwalk, have local food and a few drinks.
10. Round Rock Premium Outlets Mall
It is less than an hour drive from San Antonio but for us since we were driving from Austin to San Antonio so it was on our way and a perfect place for us to take a break, do some window shopping, stroll in the beautiful outdoor mall walkway, and have great food from one of those many selections of restaurants. From I-35 take exit 200, it's one of the famous outlet malls in that region.
Great experience staying Close to Action:
Marriott Plaza San Antonio, 555 S Alamo St. San Antonio, TX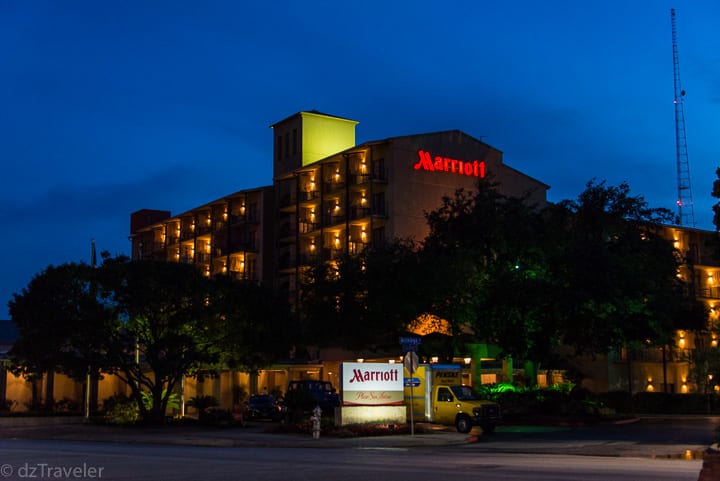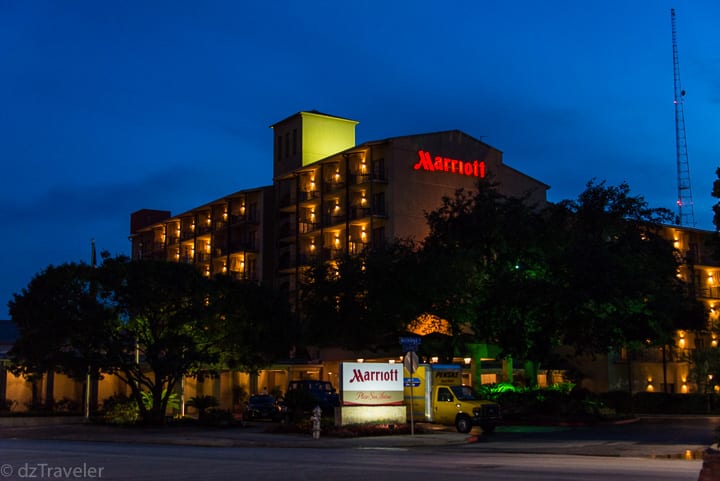 Have you been to San Antonio, here are few pictures that will tell the story of Dizzy Traveler and see if you want to now.
Subscribe to our mailing list