Yale is one of the oldest universities in the United States. At 300 years old, it was chartered before the American Revolution! It is an ivy league university in New Haven, Connecticut, surrounded by lush green rolling hills overlooking the Long Island Sound.
Yale University is renowned for attracting some of the brightest students from around the world. From cutting-edge research in fields like ion engines and quantum computers to forestry science, Yale is home to top scholars. Notable alumni, including US Presidents and Secretaries of State like Hillary Clinton and John Kerry, have graduated from Yale. Situated in New Haven, the university campus boasts remarkable beauty, with Hill House Avenue being hailed as one of America's most stunning streets. Walking through Yale's campus is like stepping into the past.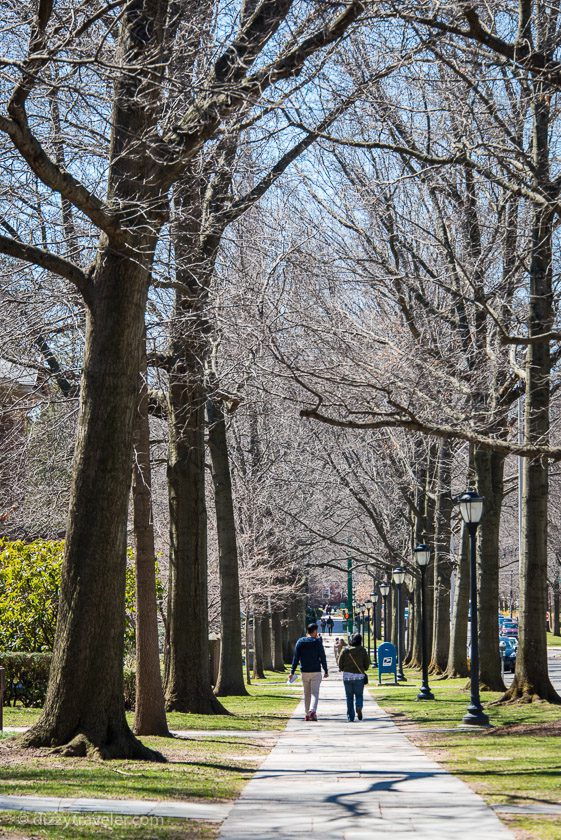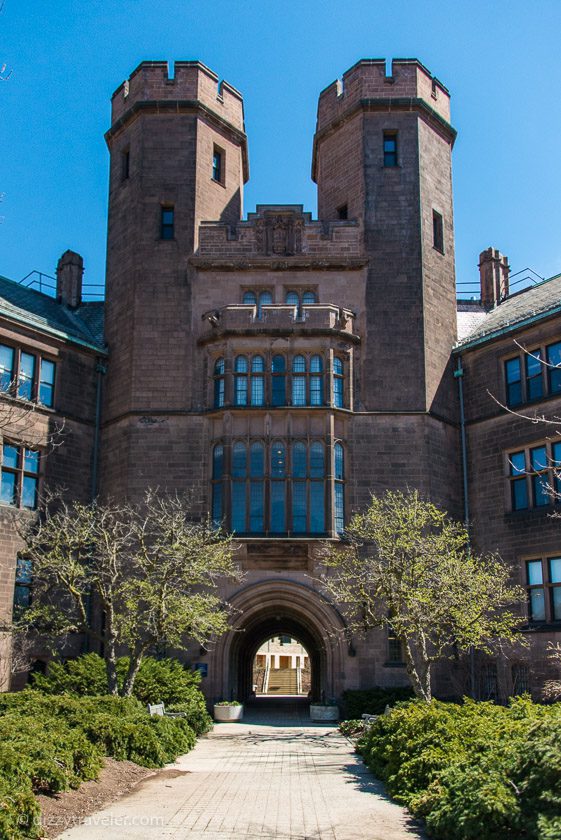 How Do I Get there?
The easiest and fool-proof way to Yale is to take the Metro North Rail from Grand Central to New Haven's historic Union Station. It will cost around 16 dollars one way, with New Haven as the last stop. Union Station New Haven is 5 minutes by car to New Haven Greens, where you can start your trip. There are free New Haven shuttles during the day. If you happen to arrive at night, Yale Shuttle provides a free trip to your destination. However, it is safest and quickest to order your lyft or Uber. If you don't have an app, then taxis are also available in front of the station at all hours. Bradley International Airport is only 56 miles north of Yale, less than an hour's drive, so flying to BDL and renting a car is another convenient option for those traveling from a distance.
Where To Stay
New Haven Inn, 229 George Street, New Haven La Quinta Inn & Suites New Haven, 400 Sargent Drive, New Haven Booking.com
Best Time to Visit
The best time to visit is between May and September. However, the weather can be hot and humid if you choose June-July, so hats and water bottles are highly recommended as you walk around campus. Beware of shifting New England weather, so plan ahead if you need an umbrella.
Top Things To Do In Yale University
1St Stop Yale Visitor's Center
Start your visit at the Yale Visitor's Center at 149 Elm Street. Pick up a map of campus, a discount card (to use at the bookstore for Yale memorabilia), and sign up for a free tour led by a Yalie! However, you can also use the map provided and start a self-guided tour of Yale using some of the places of interest on this page.
Next Stop Yale Art Gallery
Yale Art Gallery Is one of the largest academic-based museums in the world. It is home to over 4,500 pieces of work, from historical Islamic art, pottery, to postmodern pieces. Enjoy looking up close original pieces from Van Gogh, Monet, to Picasso, all free and open to the public. Plan at least an hour for the museum. (Note it is closed one day of the week, schedule website link)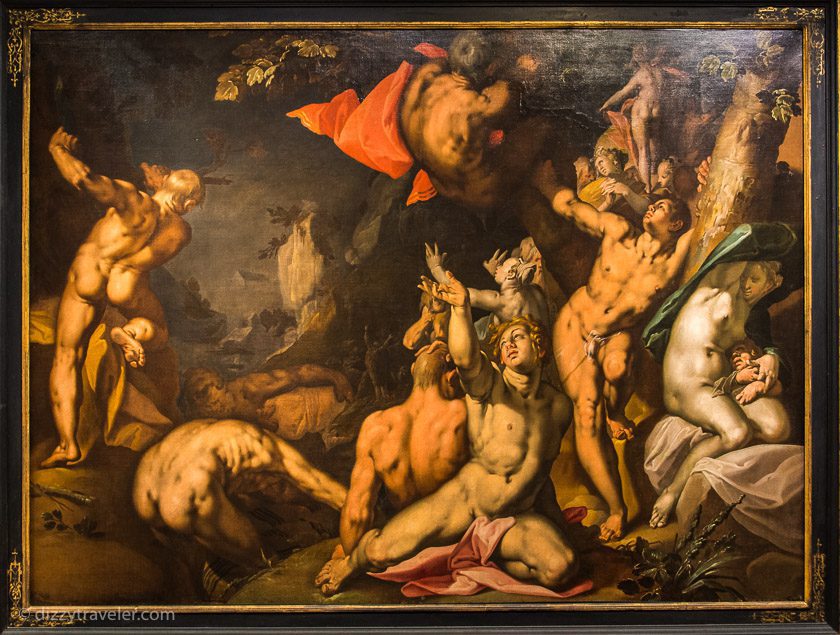 Visit The Yale Center For British Art
The Yale Center for British Art is home to the most extensive collection of British artists' work in the world after the United Kingdom. This landmark building was designed by the famous architect Louis Kahn (who also designed his most significant work, The Bangladesh Parliament Building. In addition, there is an excellent museum store that has imported memorabilia from the UK. Admission to the art center is courtesy of Yale and thus free! Note open times.
Peabody Museum
If you are into dinosaurs, then look no further. Yale Peabody Museum has one of the largest vertebrae paleontology collections in the world. It costs 13 dollars for adults, and seniors pay 9 dollars. It is free with a student ID card.
Secret Society Buildings
Yale is also home to countless secret society buildings. Although never to be seen clearly on maps. A quick walk around campus will allow you to locate these large marbles, granite, and stone buildings without windows that often look like tombs. While it is not recommended to walk inside its premises, the outside is open to the public to view and enjoy! Membership is often a closely guarded secret throughout their time at Yale. Here are a few to explore:
Book and Snake: Notice the double snake, marble columns, and no windows!
The most popular Skull & Bones. Just search online to see who the most well-known members were!
Scroll and Key Secret Society Building at Yale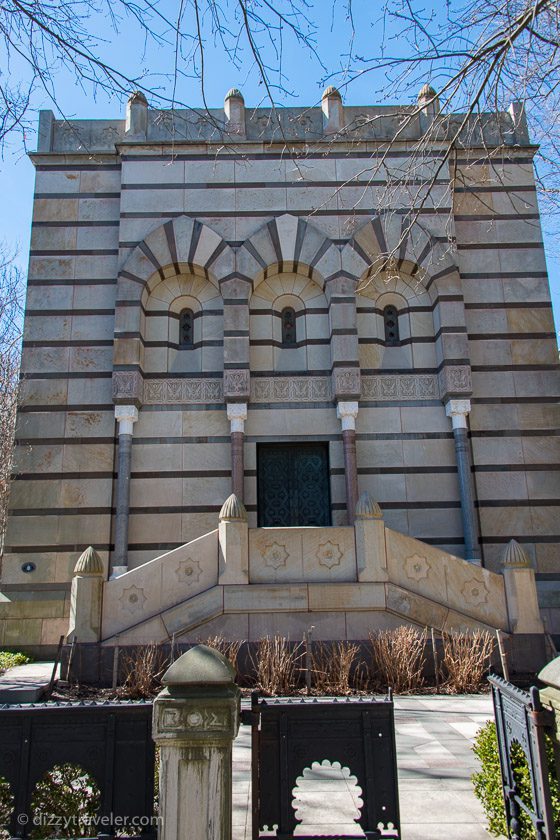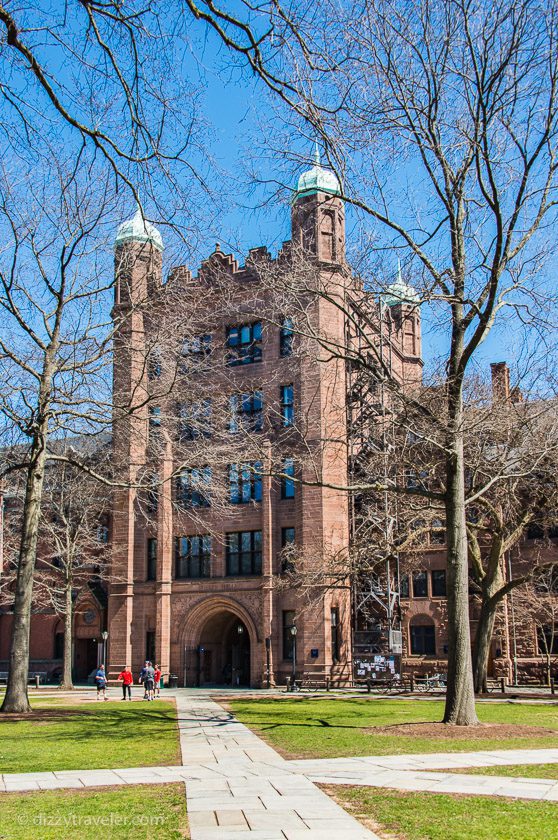 Simple Walk Through The Campus For Fun
Don't forget to rub the feet of the Statue of Dwight Woosely for a stroke of good luck as you walk through the old campus (pictured above) to marvel at the buildings. Prospective students often take on this ritual which is why the foot always shines golden! In addition, many films were shot at Yale. For example, the university appeared prominently in Indiana Jones Crystal Skull's famous chase scene. Watch the chase scene here.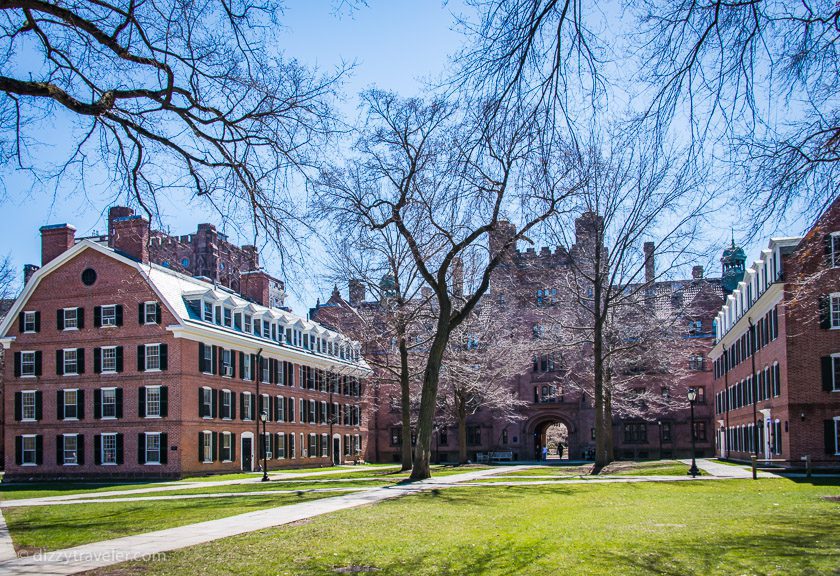 Yale War Memorial building
Don't forget to walk around the Yale War Memorial building (also home to the Commons Dining Hall), which has names of all the Yale students who died serving the country from World War I to the Viet Nam war.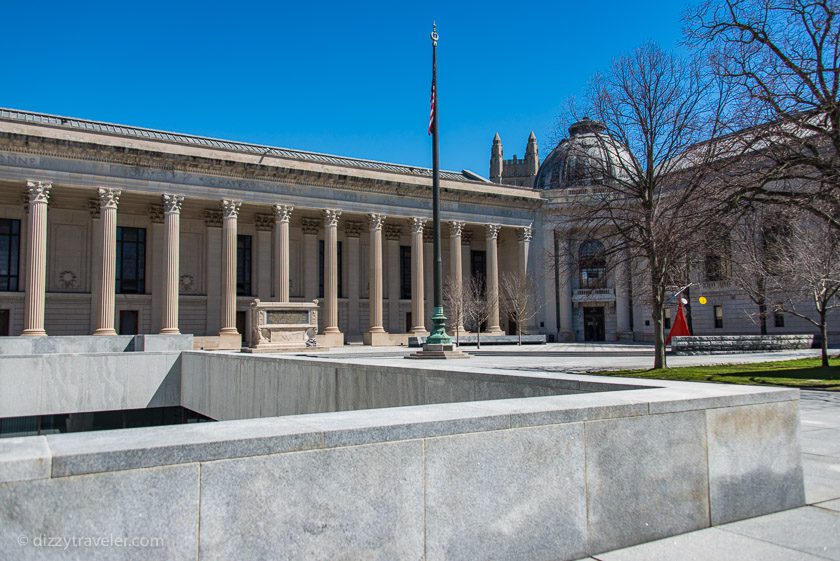 The Beinecke Rare Book & Manuscript Library
Beinecke Rare Manuscripts Library houses some of the oldest books and maps in the world. This building is a must-stop visit because of the antiquity it holds, such as the original mysterious Voynich Manuscript yet to be deciphered, to the oldest printed bible in the world at the cost of millions of dollars. The books are frozen at -33 degrees F (yes, that is a minus) and kept in a climate-controlled glass enclosure which is only accessible after a tight security clearance and video surveillance, even for professors and students. However, the public is highly encouraged to walk around this masterpiece building, which is a must-stop.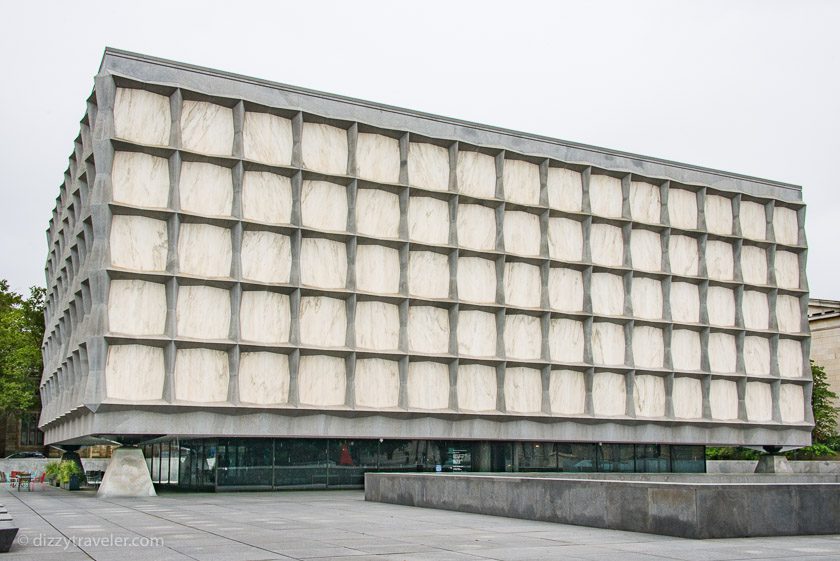 Perfect Way To End Your Trip at East Rock
When you are done marveling at Yale, you can take an Uber or, if you have time, hike up East Rock Park. The trails are marked with white strips to guide you to the top of East Rock. The steps can be steep, so excellent non-slip shoes are mandatory if you are equipped to risk a hike up the rock face. The other option is to take your car up the winding roads. The drive is stunning during the summer months. On top, you can walk around the Soldier monument, which was erected in memory of fallen New Haven residents during the Revolutionary and civil wars. The University and Long, Island Sound views are breathtaking as the sun comes down and is a perfect way to end your trip in New Haven.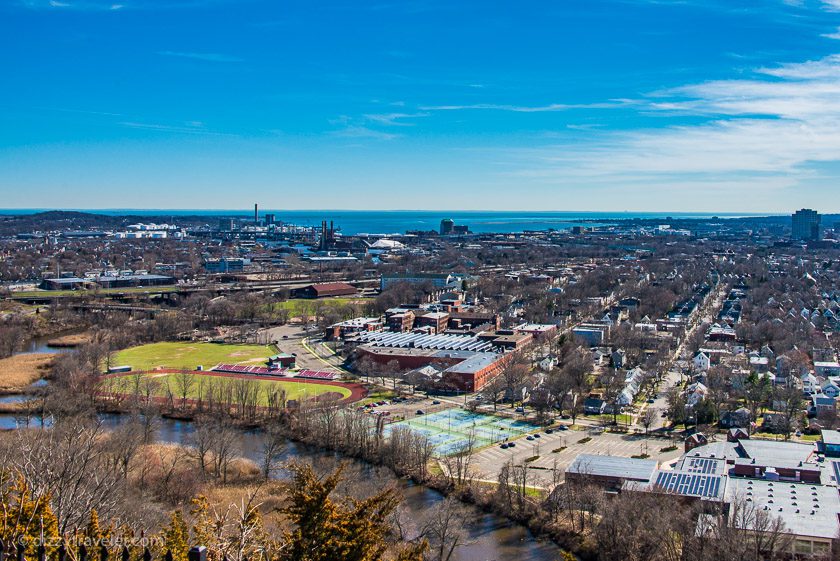 Recommended Restaurants
Keep time aside for a Yale dining experience. In 2019, the historic Yale Commons dining hall will re-open after renovation. You can go inside to marvel at the Hogwarts-style lunches and look at some of the past students' portraits who walked the hallowed halls (President Bush Junior and Senior, among many others). This is not to be missed. And if you happen to know a Yale student, they can even take you inside one of the college dining halls for a true Harry Potter experience. (Lunches are usually 16 dollars) and all-you-can-eat buffet.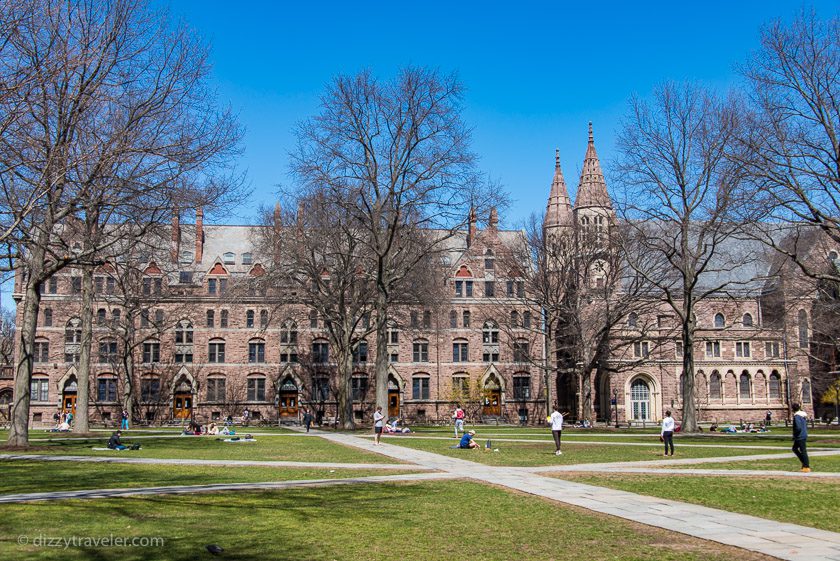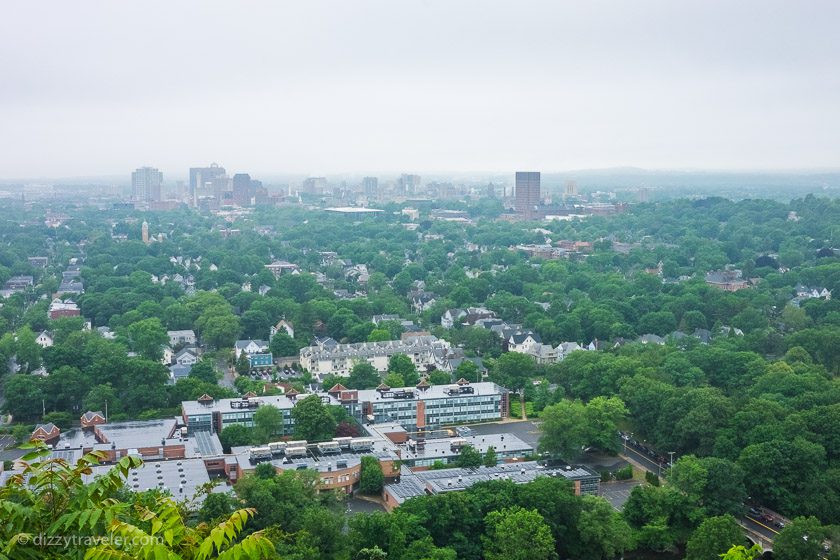 New Haven is home to the best pizza in the country. Put Pepe's pizza in Google search and munch away at the best pizza the United States offers. If Pizza isn't one of your top priorities, then walk down to Broadway, in the heart of the Yale campus and enjoy some of the local delicacies such as Junzi Kitchen (fusion Chinese started by a Yale student), which serves clean, healthy and surprisingly cheap lunch bowls of your choice! Claire's Corner Copia is another popular destination for vegan and kosher food lovers, located at 1000 Chapel Street. Finally, a few French and continental places serve excellent European cuisine if you want to splurge some cash.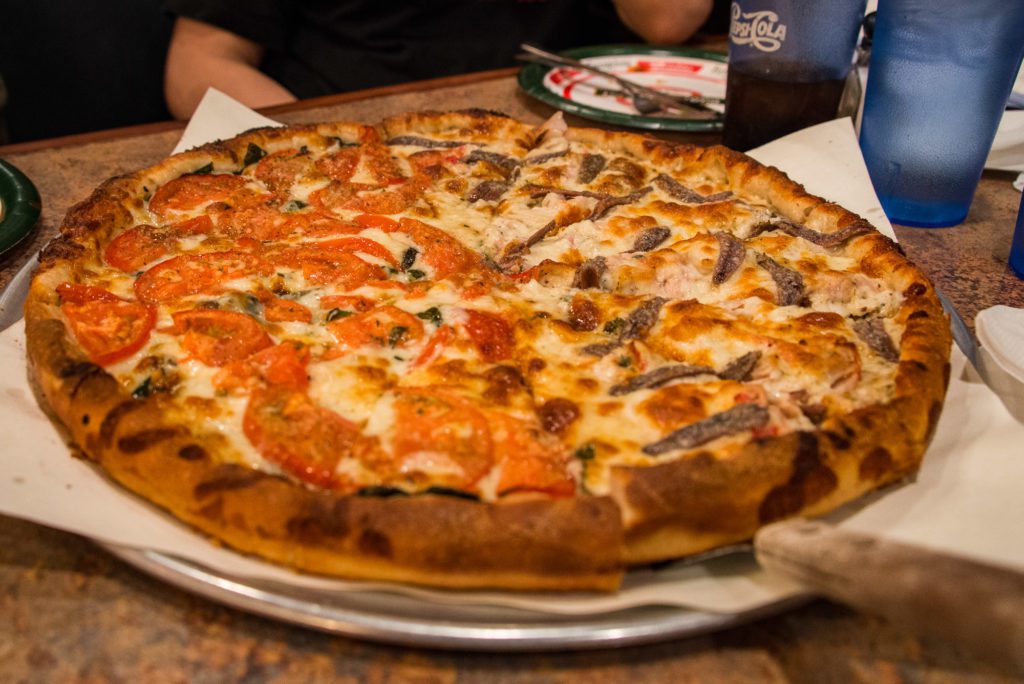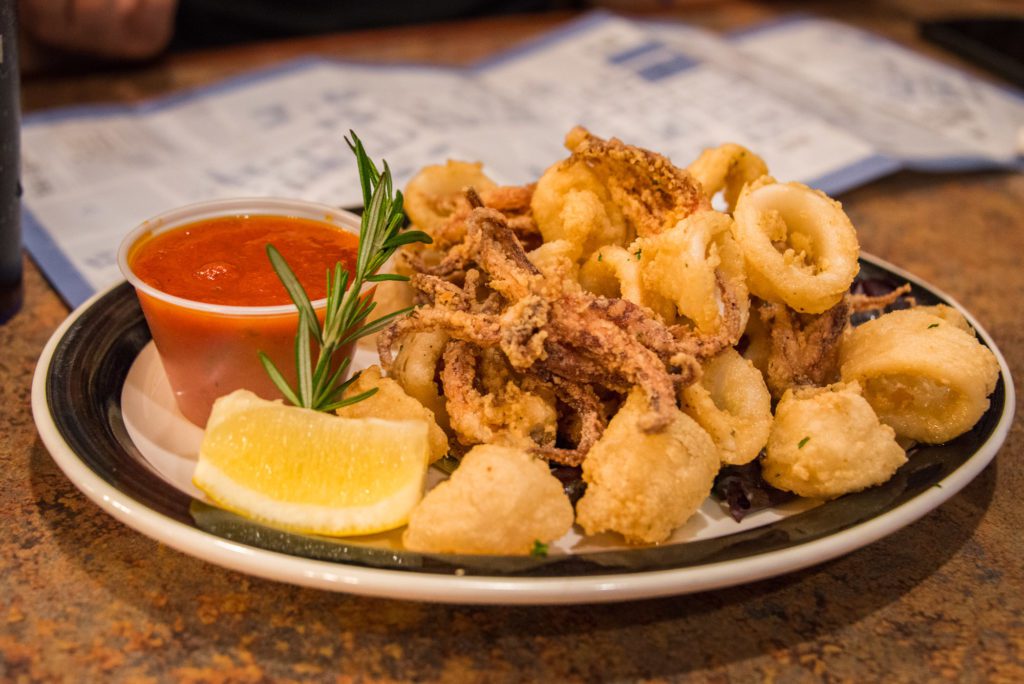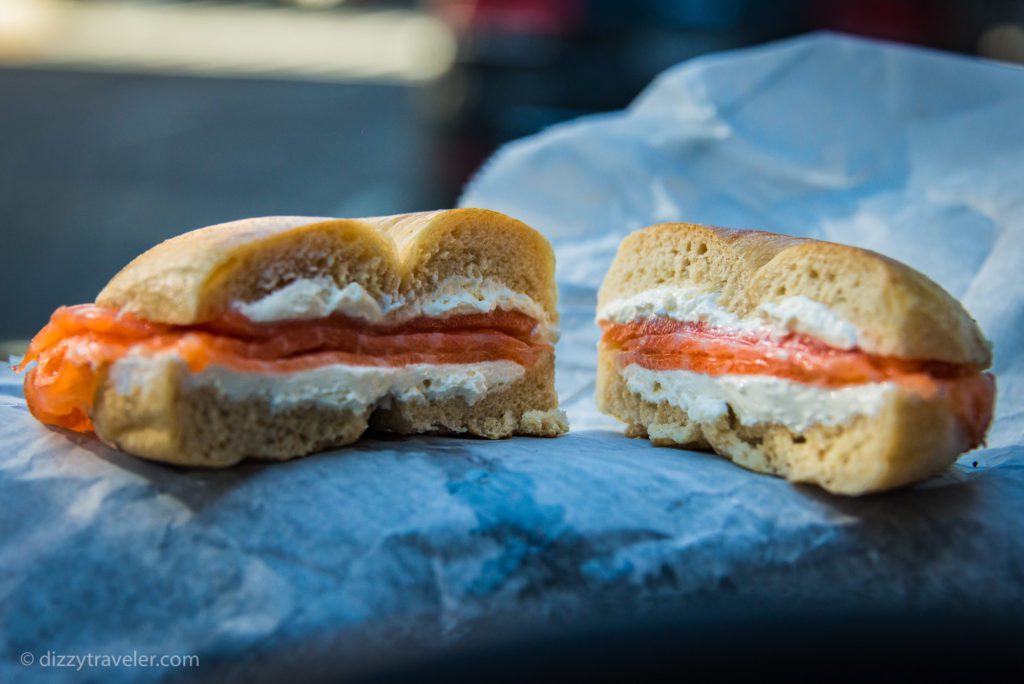 My Opinion and Tips
Have you been to Yale University? Any additional tips to share?
Please leave a comment below! I'd love to hear from you to improve my knowledge.
Was this travel guide helpful for you?
If you'd like to help me continue making free guides, here is one way you can help:
Share This Guide – If you have a friend that would benefit from this guide, share it with them. Or post this guide on Facebook, Twitter or Google+
Your Support would definitely help me making more free guides like this. Thank you in advance!
Affiliate Link – This post in Dizzy Traveler contains affiliate links, which means I receive a referral commission if you purchase after clicking at no additional cost to you. These funds go to maintain the site. Thank you for your support.
Book Your Sightseeing Trip
With a multitude of beautiful places to visit and a range of exciting sightseeing activities, you are sure to create unforgettable memories. To explore your options, simply click on the affiliate link below.