Can you believe how exciting it was for me to be able to discover the stars and galaxies from our desert tents that I have never seen before? It did definitely remind me of my all-time favorite song 'A horse with no name' by America.
I am an amateur travel photographer, so needed a local tour guide who could offer a customized private trip plan to Sahara desert based on my interest. Atman from Eco Desert Morocco planned our incredible 4 days trip keeping that wishes in mind. As a result, we were lucky enough to visit places that usually not being visited by usual tourists.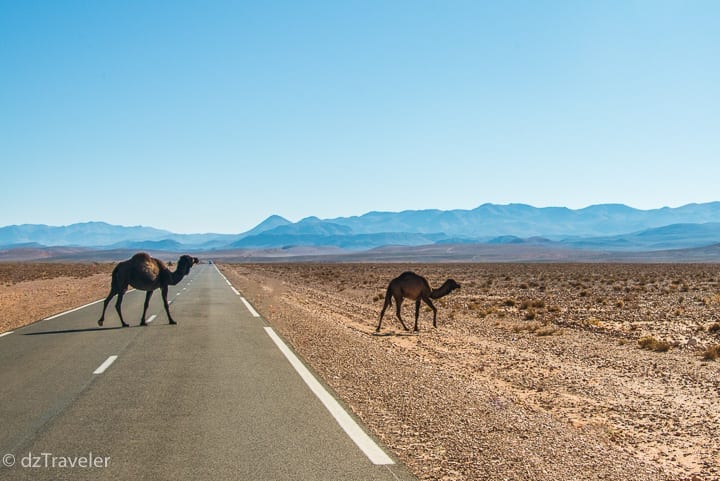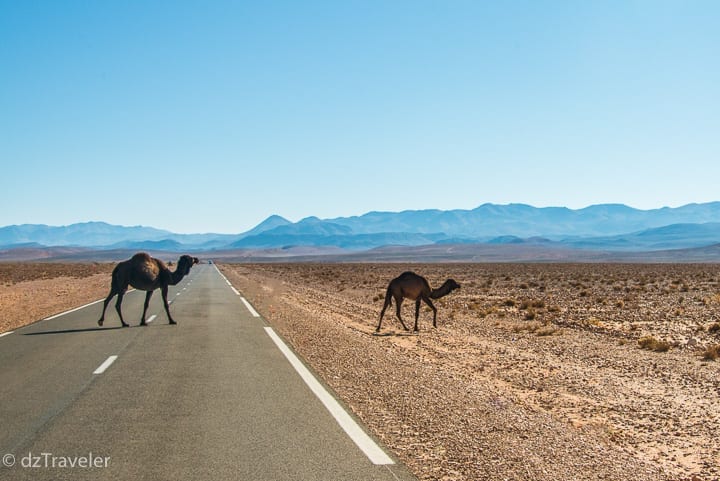 Sitting in the front seat of the 4×4, next to Atman, I asked him to explain why tourists like me would choose his private tour service instead of so many another guide out there offering similar trips and the answer he gave me was true not only for me but also for all the travelers that are planning for their future trips to that country. Regardless of you choose his service or not, but those are the things every one of us should consider before making any decision. Such as:
Private, customized tour with the freedom of stopping anywhere that may surprise you during your trip, for instance, a bunch of desert camels crossing the highway and your freedom to get out of the car, enjoy the moment and take few shots.
Quality of accommodation they are offering included with the trip is much different than other tour guides and the discounted rate they are getting as a local tour guide that would not be possible when you book the same ones through the online international booking sites.
No rush or what's so ever at your every sightseeing stops so that you could take your time to enjoy based on your interest.
If your trip includes an accommodation in a tented camp in the desert then you definitely need to check out the quality of the tent and camp they are offering, as per my experience Eco Desert Morocco was excellent.
Making sure hotel accommodation is what you agreed with and good idea to read the review.
The experienced knowledgeable guide also makes a big difference and a friendly fluent English (in our case) speaking guide will definitely make your trip more enjoyable. So that is also a factor you need to consider while choosing your tour company.
Tour company should be proud to provide great value to their clients and help the local people that give back to the place you are visiting. It's good for the tourist to experience the culture and meet local people also good the locals to be benefited out of that.
They should take each and every tour inquiry seriously and response to them immediately. Understand the client's interest and offer a detailed trip plan and best possible quote based on their area of interest and priorities.
They Guarantee that every arrangement relates to your travel itinerary is reserved and confirmed prior to your arrival.
Tour companies should not hesitate to meet any additional request from the client or charge extra that could be done without added effort. Examples:

We had to make two separate trips to Marrakech airport to handle our lost luggage issue and we were so thankful to Atman that he did not even hesitate to support us in every way until it was resolved.
We wanted to buy fresh meat from a local butcher store in and later have them grilled at our desert camp for our dinner and again Atman not only fulfill our desire but also did not hesitate to drive extra miles to get us a bottle of local wine.
Lots of tour companies will certainly claim that they will provide you the best deal and service for your experience. When choosing to deal with a firm, there is a variety of elements to consider– particularly when you want to take a trip to an unfamiliar place, such as Morocco.
Bottom line is that you are investing your valuable time to visit a country of your dream so it's not only just the trip cost you need to be looking after but it's also the quality of service you are getting, accommodation comfort, experience of the company and the guide, freedom of doing things that interest you most, knowledgeable guided service customized based on your own interest, friendliness and willingness to help you even those are not part of your trip and so on, all these need to considered and that's what made us choose Eco, so absolutely recommending their service to my friends and relatives.
If you are interested to give them a try or if you have any additional question then feel free to fill out the form below.
[contact-form-7 id="1162″ title="Contact form 1″]
Sample 4 days 3 nights desert trip Marrakech to Merzouga
What is included in the package:
Air-conditioned 4 wheel SUV
A knowledgeable English/French/Spanish speaking driver
Accommodation for 3 nights (Dades, Merzouga and desert camp one night each)
Camping, Camel Trek in Erg Chebbi dunes (Sunset and Sunrise)
All Dinner and Breakfast
Freedom to stop anywhere along the way
Day 1 Marrakech – Ait Ben Haddou – Dades Gorge
Early morning pick up from your Riad/Hotel where you will be staying or from the Airport upon your arrival.
Head towards Dades and a quick stop for Breakfast at N9, Touama, Morocco
Next stop at Tizi N'Tichka passes at the elevation of 2260 meters above the sea level to enjoy the beautiful landscape of Zig Zak winding road through the Berber villages and the picturesque high Atlas mountains.
Visit the famous Ait Ben Haddou Kasbah, the largest Kasbah in Morocco, a UNESCO World Heritage site.
Have lunch at one of the local restaurants by Ait Ben Haddou Kasbah
After lunch, you will continue toward Dades Gorge via Quarzazate city known as the Hollywood of Africa.
While following the 'Road of the thousand Kasbahs' will make a quick stop at 19th century Kasbah Taouirirt in Quarzazat for the photo opportunity.
Stop at Kalaat M'gouna, 'The Rose's City' well known for roses and it's annual festival during the roses harvest in May
Continue to the hotel in the heart of the Dades Gorge.
Overnight at Panorama Hotel Auberge Panorama Dades, Gorges de Dades, 45150 Aït Ben Ali, Morocco. Location of this hotel is great with a beautiful view of the rolling mountains and the valley. As this is part of the package tour so breakfast and dinner are included with your stay.
Day 2: Dades Gorge – Todra Gorge – Merzouga
On the 2nd day of your trip, you will have complimentary breakfast at the hotel then back on the road again by 8:00 am.
Drive through the scenic valley and stop to see the amazing 19th-century rock which looks like the monkey's hands.
Take the zigzag road all the way to the top to enjoy the picturesque Dadès Gorges carved out by the Dadès River.
Leave Dades valley towards Tinghir and make a quick stop to enjoy the panoramic views of the old mud Berber villages overlooking the Ziz Valley.
Next stop at Todra Valley where you will have the opportunity to walk between 305 meter high rocky mountains where many rock-climbers come to enjoy their preferred sport.
Later continue driving towards Merzouga via Tinjdad and Erfoud.
Soon you arrive Merzouga you will have the option to rent Moto Quad /ATV to explore the Erg Chebbi dunes and enjoy the spectacular desert sunset.
Check in to Nomad Palace, Ctra. Merzouga – Taouz, km,7, 52202 Merzouga, Morocco. Location of this hotel is great with two outdoor pools and surrounded by golden sand dunes. As this is part of the package tour so breakfast and dinner are included with your stay.
Day 3: Merzouga and the area of Erg Chebbi
On the 3rd day of your trip, you will have complimentary breakfast at the hotel then visit an oasis in Merzouga.
A quick stop to explore the Dayet Srji salt lake, just west of Merzouga in Tamzgidat village.
Next stop is at a traditional market in Rissani about 25 miles (42 km) from Merzouga.
Visit The Village of The Blacks to enjoy the Gnaoua tribe music and dance.
Visit a nomad village and have your wood-fired Berber pizza for lunch and enjoy mint tea sitting in a traditional tent.
About 3:30 pm you start your Camel-Trek through the rolling dunes, later watch the spectacular sunset from the top of a higher dune.
Continue camel ride until you arrive at Sahara Desert Luxury Camp where you will be staying overnight in a luxury tent.
Have complementary delicious dinner at the camp and later enjoy the local music along with the traditional dance.
Day 4: Merzouga – Marrakech
On the fourth day at 6:00 am in the morning camel man will wake you up to watch one of the most amazing sunrises of a lifetime.
Afterward, return to the camp and have breakfast
Camel-Trek back to Merzouga. En-route you will enjoy the beautiful dunes in the early morning.
Your guide will be waiting for you with his 4×4 in Merzouga to take you back to your next destination to Marrakech (you have the option to go to Fes )
On your way to Marrakech stop for lunch.
Arrive in Marrakech late afternoon.
The above four-day itinerary that can be customized based on your needs and interest.
Have you been to Morocco, here are few pictures taken during my visit.

Affiliate Link – This post in Dizzy Traveler contains affiliate links, which means I receive a referral commission if you purchase after clicking at no additional cost to you. These funds go to maintain the site. Thank you for your support.
Did you find this post helpful? Pin it to your favorite travel Pinterest boards: