Visiting Africa is adventurous, and Safari is even more exciting, so staying healthy during and after your trip is the most important. However, even if you are healthy, you still need to see your doctor before your trip and get vaccines (ideally, 4-6 weeks ) or medicines you may need from a travel clinic specialist in your area. After all, who doesn't relish the opportunity to actively enrich their vacation by acquiring valuable information and making thorough preparations?
While in Africa, it is most important to take precautions against malaria and yellow fever. Since mosquito bites are the only cause of spreading these diseases, there are no other worries like getting infected from coughing, physical contact, food, or water.
Things You Need To Know Before Kenya Trip
Before you travel to Kenya for your Safari trip, make sure that you are up to date on all immunizations. For example, during my travel, I had to take yellow fever vaccination. When I arrived at the Nairobi airport, they checked it soon after I entered the terminal building. In addition, I had to take the following immunizations as recommended by local health officials based on specific areas I was visiting.
Vaccination For Kenya?
That was the first question in my mind when I started planning for my Africa Safari trip. First, search the CDC website and see if it is required, then find Yellow Fever Vaccination Clinic locations. If you are required to get yellow fever vaccination for the country you are traveling to or even recommended by the CDC, then I would get it to be on the safe side. That is at least 10 days before you leave your originating country. Moreover, always carry your vaccination certificate with your passport.
Required – Must get Yellow Fever vaccination; all others listed below were optional.
Optional – Hepatitis (A and B), Typhoid, Tetanus.
Malaria Prescription Drugs – Malaria is one of the most common diseases that you need to worry about in Africa. Like Yellow Fever, female mosquitos spreads the Malaria disease. I had to take malaria prevention medication for 30 days (I started two days before my travel start date and finished seven days after I returned from Kenya).
Some Protective Measures – Protection against mosquito bites includes:
Wearing long-sleeved shirts/blouses and long pants.
Long socks (not ankle socks).
Using mosquito repellent with a minimum of 30 percent DEET.
Using mosquito nets.
Diarrhea – As prescribed by the doctor, I also carried Azithromycin 500mg with me in case of severe diarrhea during my travel.
Protection From Mosquito Bits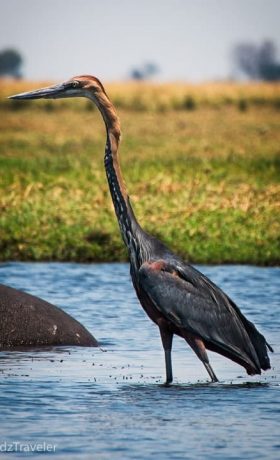 Colors attract mosquitos so avoid black or dark clothes during the day.
Keep mosquito repellant with you all the time, apply every morning and reapply if necessary during the day.
Cover your skin such as the neck, toe, hand especially before and after sunset.
Make sure housekeeping staff spray your hotel room, lodge, tent with bug repellent. I usually carry one (local product) with me. 
Reapply mosquito repellant after every shower. 
If you are staying in a tent, always keep your tent doors closed and windows gauze zipped up. 
Use a quality citronella soap. It usually repels mosquitoes and biting flies.
In addition to the above carry hand sanitizer and sunscreen with you.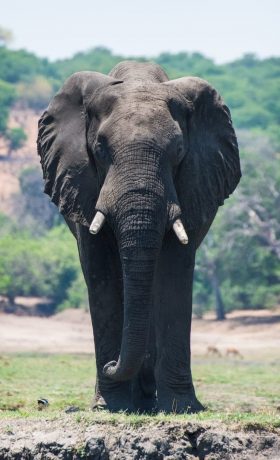 Affiliate Link – This post in Dizzy Traveler contains affiliate links, which means I receive a referral commission if you purchase after clicking at no additional cost to you. These funds go to maintain the site. Thank you for being so supportive.
Here is a few affiliate links that may help plan a perfect trip while staying within budget.