A visit to the Longji Rice Terraces is a fantastic experience that takes you into the heart of beautiful mountain landscapes in Guangxi. Firstly, these terraces, resembling steps carved into the mountains, create a breathtaking scenery that changes with the seasons. Moreover, in addition to the stunning views, you'll also get to immerse yourself in the unique cultures of the Zhuang and Yao ethnic groups who live in these villages. Furthermore, you can interact with the friendly locals, learn about their traditional clothing, crafts, and customs, and even enjoy traditional song and dance performances.
How to get there
To reach the Longji Rice Terraces from Guilin, you can follow these directions:
Take a bus from Guilin Bus Station to Longsheng County. Buses depart regularly, and the journey takes approximately 2 to 2.5 hours. You can check the bus schedules and purchase tickets at the station.
Once you arrive at Longsheng County, take a local bus or hire a taxi to Dazhai Village or Ping'an Village, which are the main access points to the Longji Rice Terraces. The journey from Longsheng County to the villages usually takes around 1 to 1.5 hours.
At Dazhai Village or Ping'an Village, you can start your hike or exploration of the Longji Rice Terraces. There are well-marked trails and pathways that lead you through the terraces, allowing you to enjoy the breathtaking scenery and interact with the local Zhuang and Yao ethnic communities.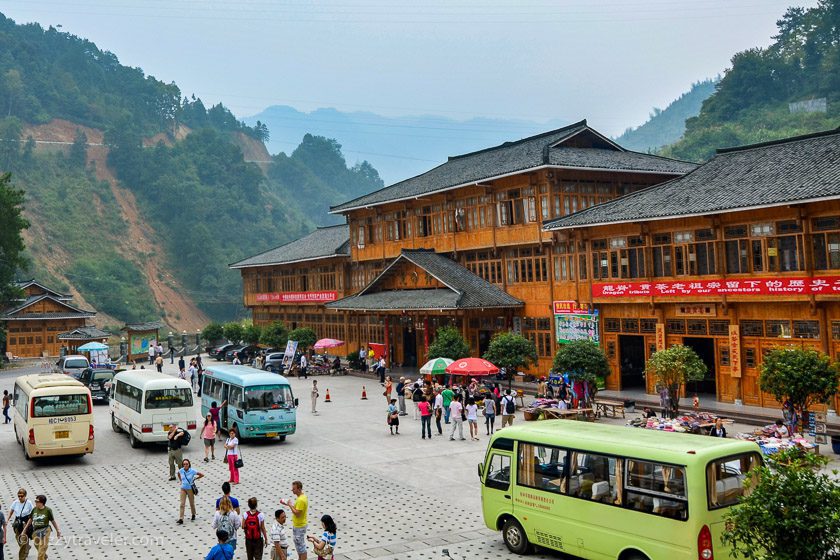 Things To do in Longji Area
There are several activities to enjoy when visiting the Longji Rice Terraces:
Photography Opportunities
Don't forget your camera, as the Longji Rice Terraces offer endless photo opportunities. Capture the changing landscapes throughout the seasons, the reflection of sunlight on the water-filled terraces, and the picturesque rural scenery. With each season offering a different perspective, you can capture unforgettable moments. Lastly, whether you're a professional photographer or simply love taking pictures, the Longji Rice Terraces will mesmerize you.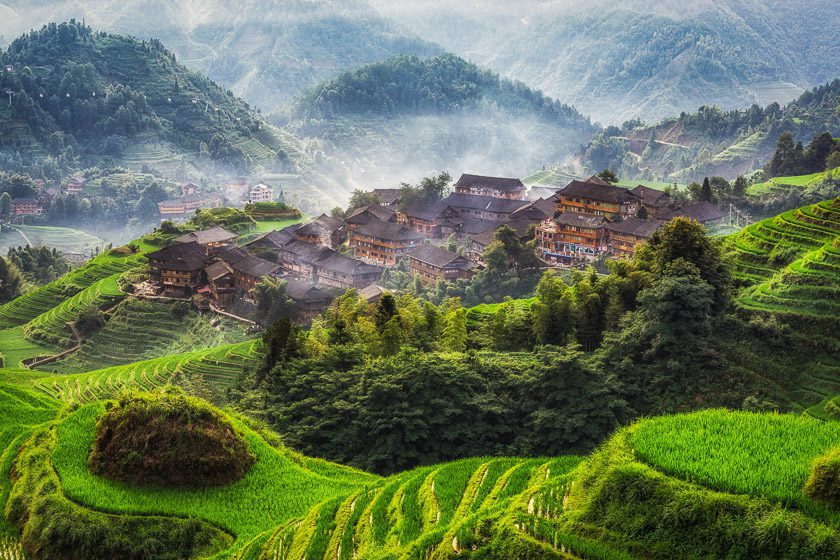 Hiking and Trekking Experience
Venture on a scenic hike through the terraced fields and explore the network of trails that wind through the mountains. Immerse yourself in the breathtaking natural beauty and capture stunning views of the rice terraces. Exploring the Longji Rice Terraces often involves hiking and trekking along well-maintained trails that wind through the terraced fields and surrounding mountains. The hikes vary in difficulty, offering options for both casual strollers and avid hikers. As you traverse the paths, you'll have the opportunity to appreciate the intricate irrigation system, marvel at the terraces up close, and enjoy the tranquility of the rural landscape. Don't forget to bring comfortable footwear and be prepared for some uphill sections.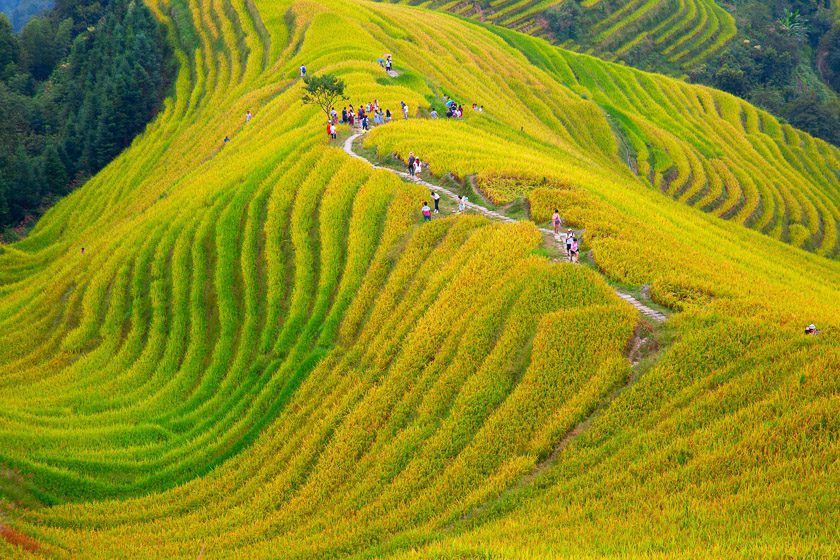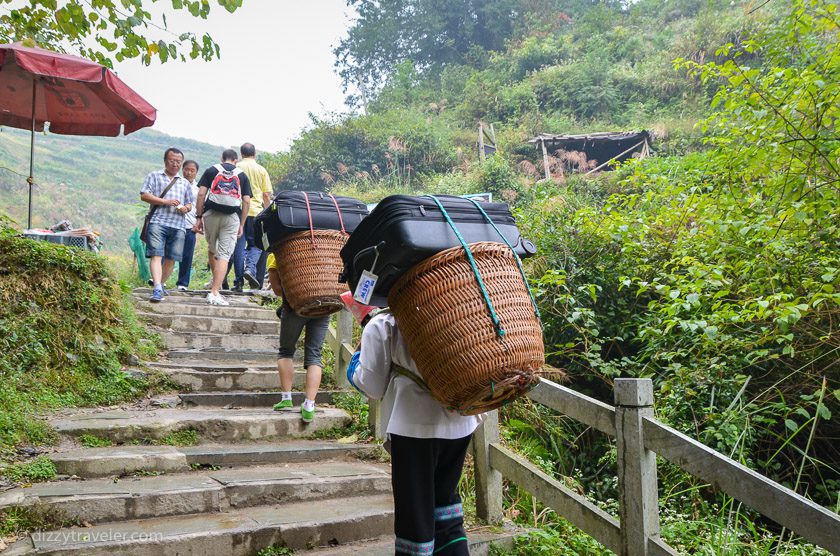 Visit Yao Ethnic Minorities Village
The Longji Rice Terraces are home to several minority communities, including the Zhuang and Yao ethnic groups. During your trip, take the opportunity to visit the local villages of the Zhuang and Yao ethnic minorities and gain insights into their unique cultures, traditions, and ways of life. You can interact with the locals, learn about their traditional clothing, handicrafts, and customs, and even witness traditional song and dance performances. It's a chance to immerse yourself in the region's rich cultural heritage.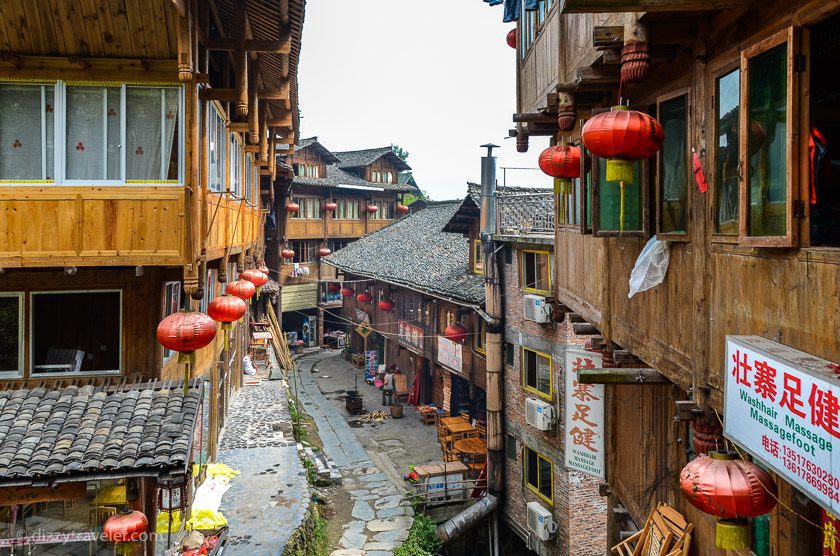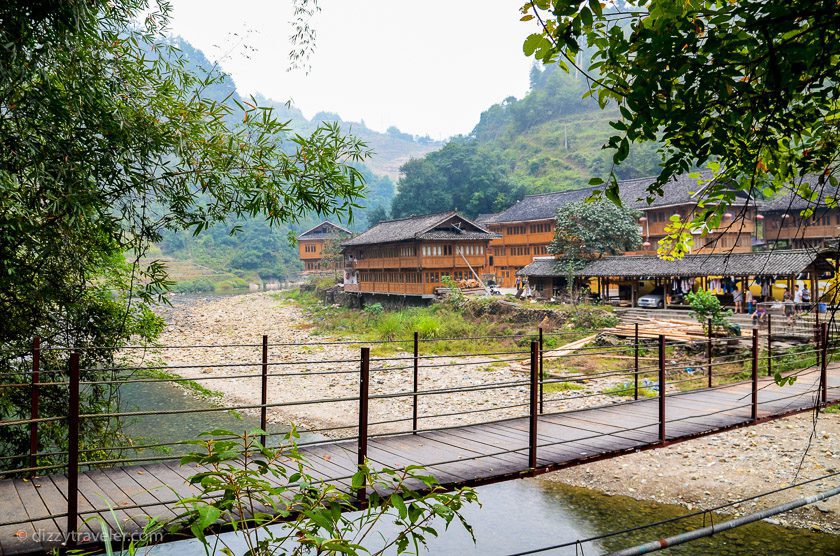 Tea Plantation Visit
Explore the tea plantations in the area and learn about the art of tea cultivation and production. Engage in a tea-tasting session to savor the flavors of locally grown tea.
Sunrise or Sunset Viewing
Wake up early to witness the magical sunrise over the rice terraces or stay until dusk to capture the stunning sunset. The changing colors and light create a mesmerizing atmosphere.
Enjoy A Cultural Performances
Experience traditional song and dance performances by the locals. These performances showcase the rich cultural heritage of the Zhuang and Yao ethnic groups.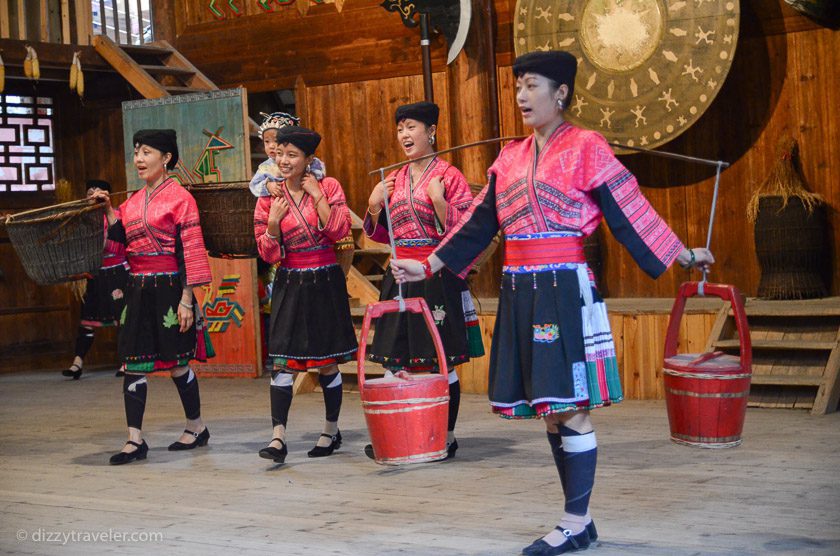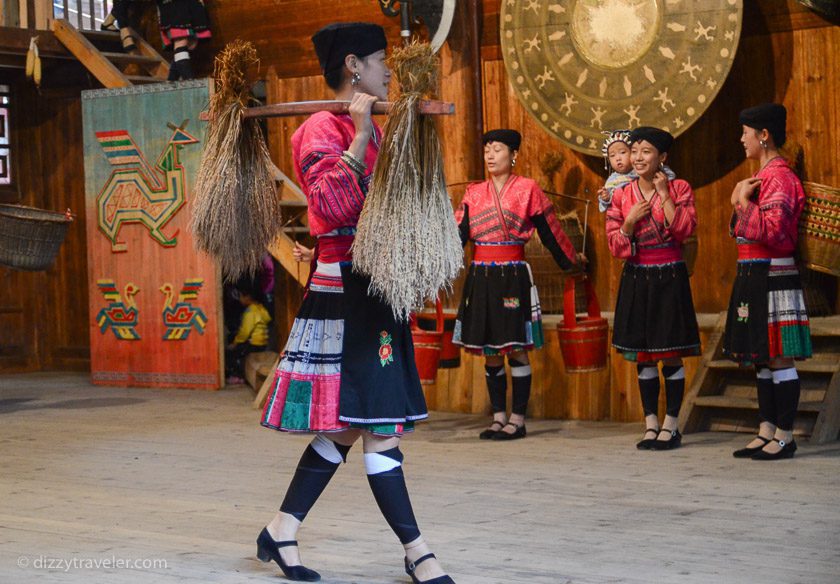 Visit Jinkeng Cable Car Above Rice Terraces
Enjoy a scenic cable car ride in Jinkeng with a bird's-eye view of the rice terraces and surrounding mountains. Jinkeng is about 25 km from the famous Dragon Back Rice Terraces at Longji. Visitors to the Jinkeng Rice Terraces can enjoy the mesmerizing panoramic view of the terraces that resemble ribbons cascading down the mountains. Also presents an opportunity to see the natural beauty of the best less-traveled are in the region.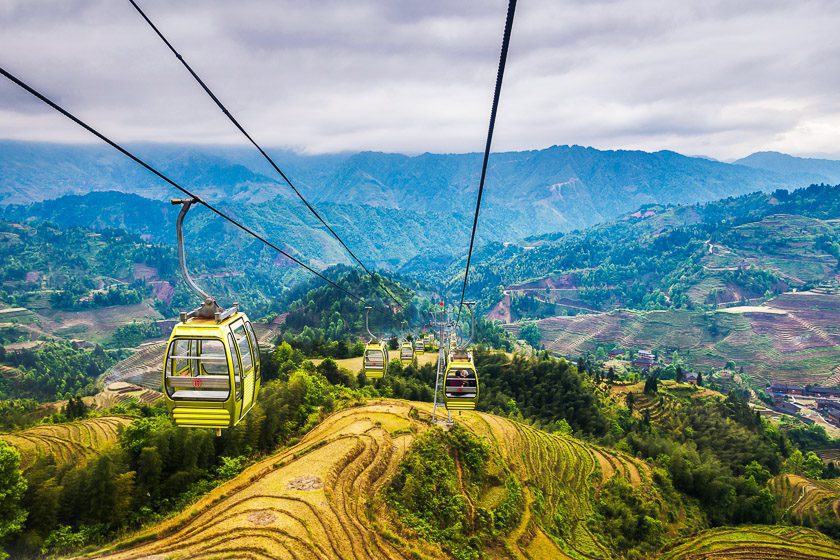 Enjoy Local Cuisine
Indulge in the local cuisine of the region. Sample traditional dishes such as bamboo rice, bamboo shoots, and local teas. Don't miss the opportunity to try the famous "beer fish" dish, a specialty of the area. Traditional dishes such as bamboo rice, bamboo shoots, and glutinous rice cakes are popular choices. The fresh mountain air and scenic surroundings make meals even more enjoyable. You can also opt to try the famous Longji tea, which is grown on the terraces and offers a unique taste and aroma.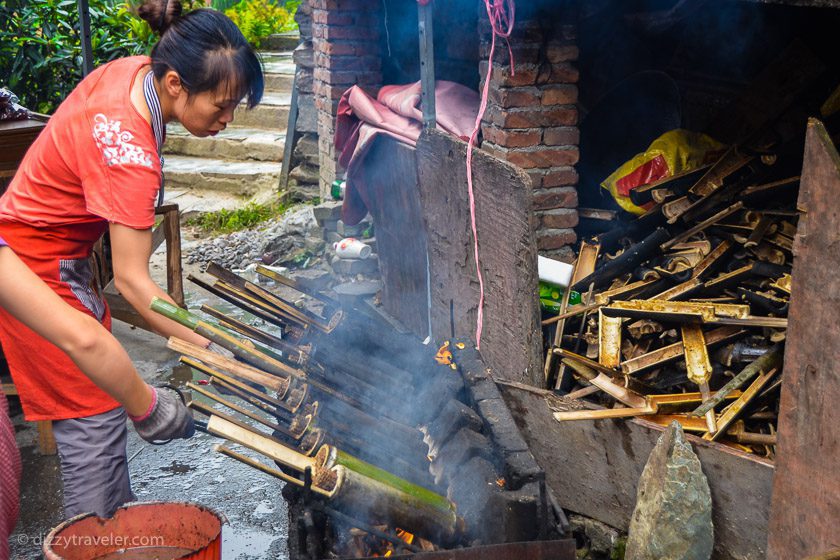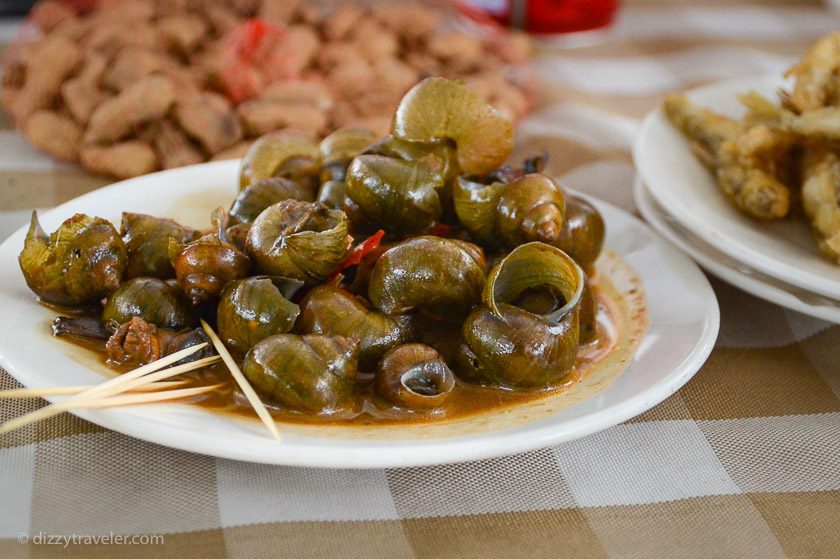 Overall, a trip to the Longji Rice Terraces offers a unique blend of natural beauty, cultural heritage, and immersive experiences. It's a chance to witness the breathtaking landscapes, interact with local communities, and gain insights into the rich tapestry of Chinese traditions.
Where to stay in Longji, China
Only a 15-minute walk from Longsheng Rice Terrace, the Holiday Hotel features guest rooms with beautiful views and free Wi-Fi. It has a tour desk with car rentals and arranges hiking for explorers. Holiday Hotel is a 25-minute walk from Ping'an Stockaded Village. It is 68 miles from Guilin Train Station. Liangjiang International Airport is just under 1 mile away. Free public parking is available nearby. Offering views of Longsheng Rice Terrace from its private balcony, all air-conditioned units. In the morning, drinking a cup of tea and enjoying the beautiful views seems like a good way to start a day.
With mountain views, Helen's Cozy Inn is located in Longsheng and has a restaurant, a shared lounge, a bar, a garden and a terrace. There's a private bathroom with a shower in every unit, along with free toiletries, a hairdryer and slippers. An à la carte, continental or Asian breakfast is available each morning at the property. Jinkeng Rice Terrace is 3.7 miles from the bed and breakfast, while Ping'an Rice Terrace is 12 miles from the property. The nearest airport is Guilin Liangjiang International Airport, 66 miles from Helen's Cozy Inn.
My Opinion and Last Word
Have you been to Longji, Longsheng? Any cool tips to share?
I loved being in Longji, Longsheng, and want to go back again. I hope my story has motivated you to visit China.
Please leave a comment below! I'd love to hear from you to improve my knowledge. 
Was this travel guide helpful for you?
If you'd like to help me continue making free guides, here is one way you can help:
Share This Guide 

– If you have a friend that would benefit from this guide, share it with them. Or post this guide on Facebook, Twitter, or Instagram.
Your Support would definitely help me make more free guides like this. Thank you in advance!
Affiliate Link – This post in Dizzy Traveler contains affiliate links, which means I receive a referral commission if you purchase after clicking at no additional cost to you. These funds go to maintain the site. Thank you for your support.
Book Your Sightseeing Trip
There are a lot of beautiful places to visit and some exciting sightseeing activities to bring unforgettable memories back home. Please click on our below affiliate link to see your options.