Paradise Cave is located close to the border with Laos and is a UNESCO World Heritage site. Due to it's impressive 300 plus cave systems, Phong Nha has now become well known as one of the most beautiful and interesting areas of Vietnam. Tourism in the area is booming, and the choice of transport, eateries, accommodation, and tours offering improving at the same time. Coming to Phong Nha really does provide a chance to get out in the real Vietnam on a bicycle or walking and soak it up.
Here the rice terraces seemed like an endless green carpet leading to everlasting natural beauty. Renting motorbikes and exploring the area could lead you to places unknown and bring the most unforgettable memories back home.
How to Get There
We took a bus trip from Hue to Phong Nha and Paradise cave, it was little over 5 hours drive to cover about 200 km including few stops in between. The tour bus picked us up from Hue Hotel at 7:00 am. En route, we stop to visit La Vang Church and pass DMZ of Quang Tri Province with the Macnamara line, seventeen parallel, Ben Hai River, and Hien Luong Bridge. After lunch, at about 12:30 PM we arrived at the Paradise Cave.
Other Options getting there
If you go by train from Hue up to Dong Hoi, there is then a 45 min drive to the National Park area. You can take a bus from the train station or hire a taxi.
There are a couple of flights from HCMC and Hanoi to Dong Hoi Airport the closest airport to Phong Nha – Ke Bang National Park. So flying is also a good option. I think taxi service to Son Trach town is the best option from the airport. Son Trach town is about 44 km about 45 – 50 minutes' drive from the airport. On my return, I took a VietJet flight out of Dong Hoi to HCMC.
The best way to enjoy and feel nature is to rent a motorbike from Dong Hoi. The distance is about 40 km, sightseeing on the road is very beautiful and exciting and I am sure you will be stopping many times to enjoy the fullest and take some breathtaking pictures.
If you are already in Son Trach then that's even better, there are many companies now offer motorbike/scooter rental in Phong Nha. All you have to do is choose a rental company considering the cost, maintenance of the motorbike, the quality of the helmet supplied, and breakdown/rescue services in case you have a problem. It is recommended that you spend a couple of dollars more to get a good motorbike from a reputable rental rather than getting the cheapest motorbike.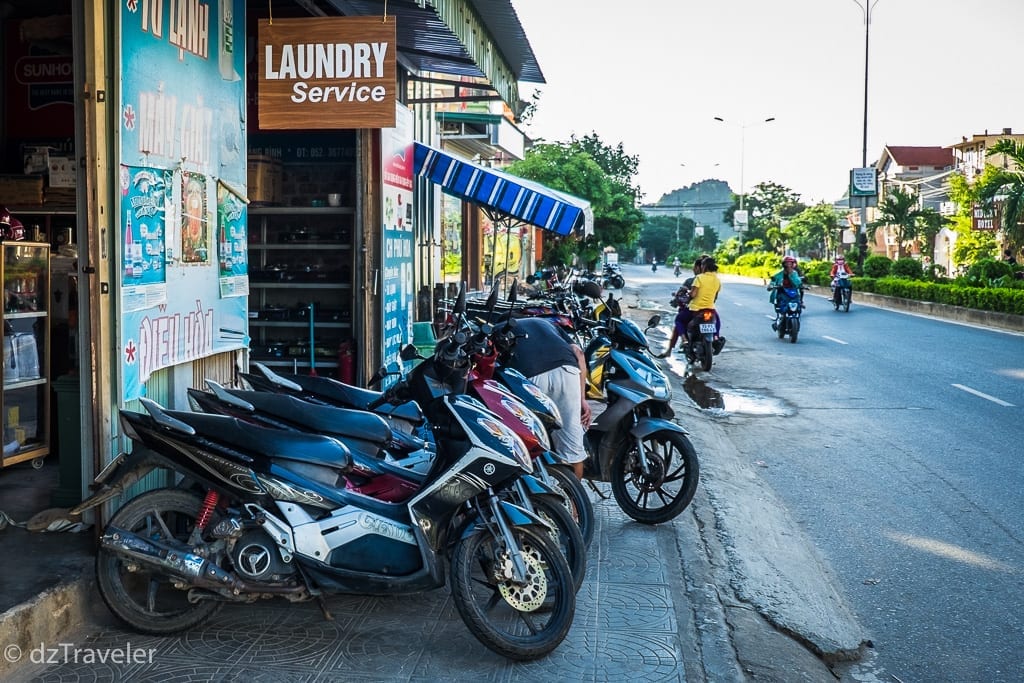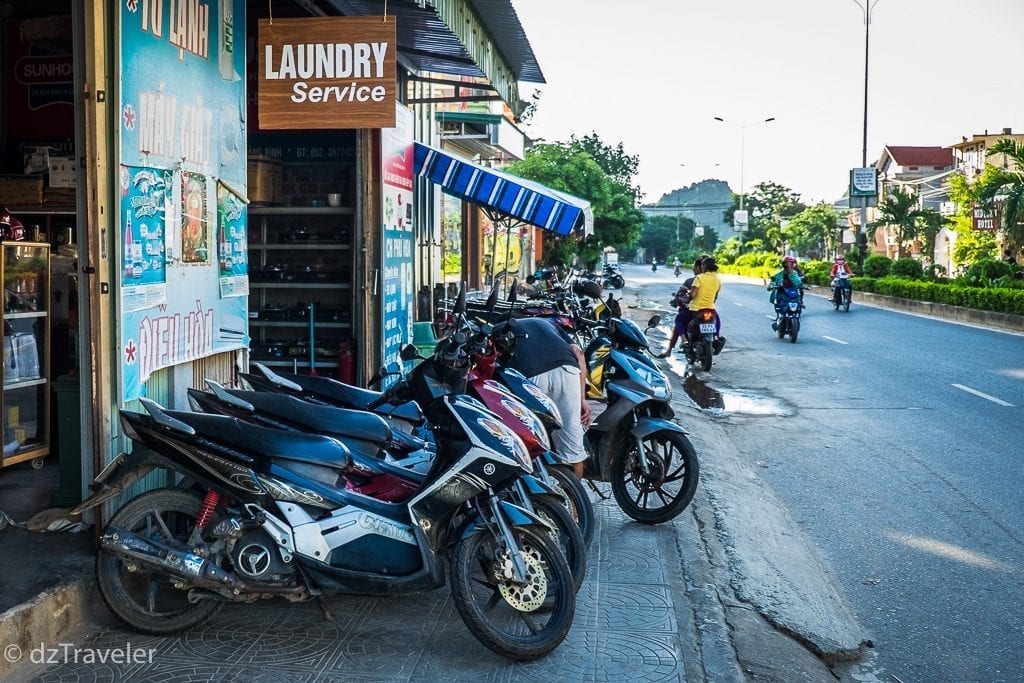 Things to Do
The National Park was opened to the public in 2010 and consists of pristine untouched jungle spread throughout a rugged landscape. The area is full of large cave systems, the most famous being the Son Doong, Paradise Cave, Hang En, and Phong Nha cave.
The Phong Nha Ke Bang National Park is not entirely open to the public yet. The military has a presence within the park, especially areas that are close to the Laos border and the park has one of the highest concentrations of unexploded ordinance (bombs) in the world. Currently, you are not allowed to hike or trek through the park without a licensed tour guide, and most of the hiking is found as part of a caving tour, such as to Hang En cave.
Phong Nha and Tien Son Caves
Phong Nha cave and the Thien Son cave can be visited during the same trip as they are close to each other. These caves are extremely beautiful and very large. Renting a boat is a requirement as there is no other way to get to the caves. It will cost you 350,000 Don't (US$ 17.00) to rent a boat, but it can be shared with other tourists. The boat ride itself is scenic and exciting.
Entry fee to Phong Nha cave is now 150,000 Dong (US$ 6.75) and Tien Son cave will cost you another 80,000 Dong (US$ 3.75).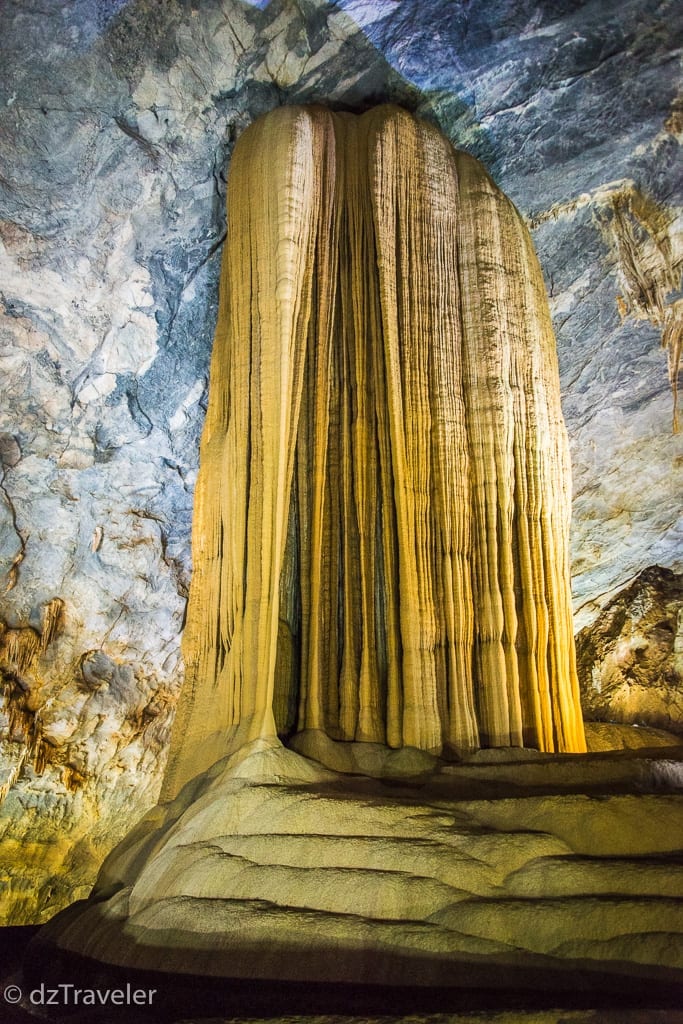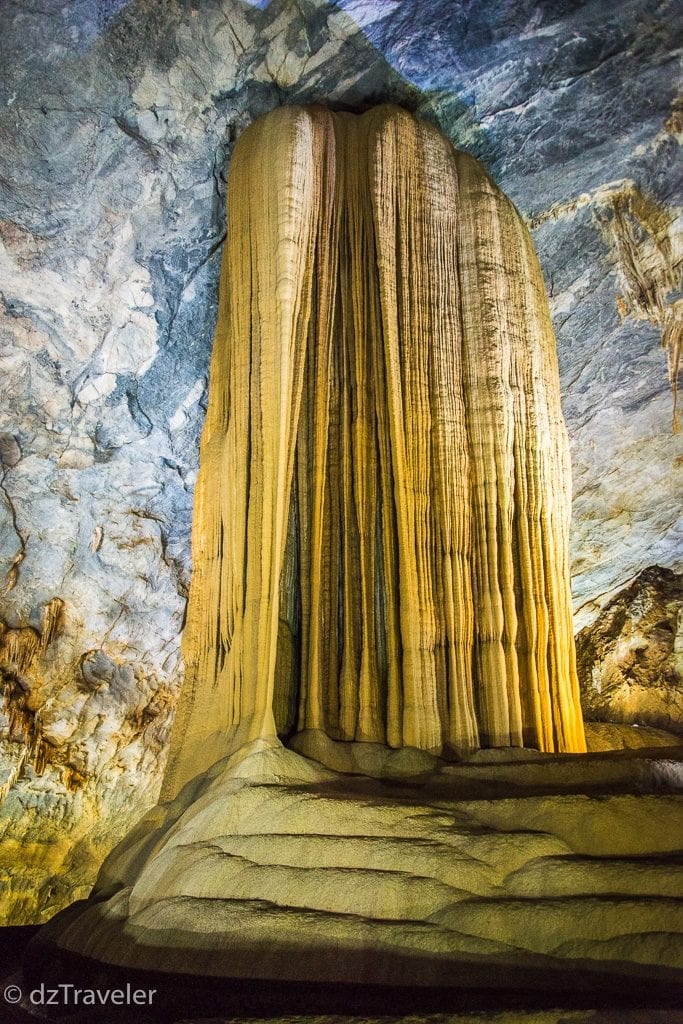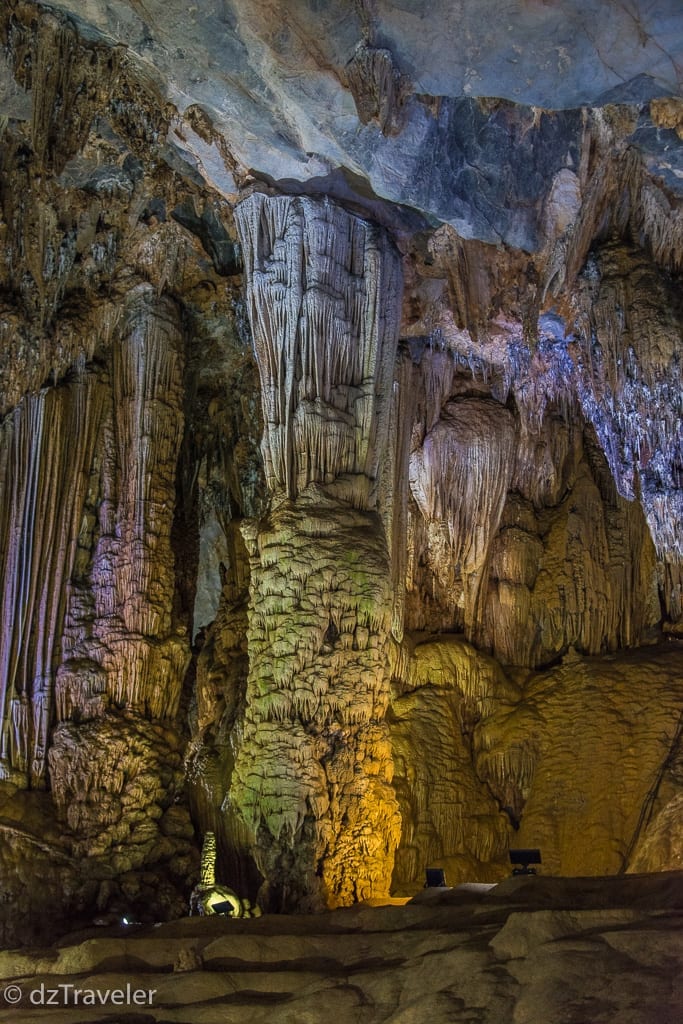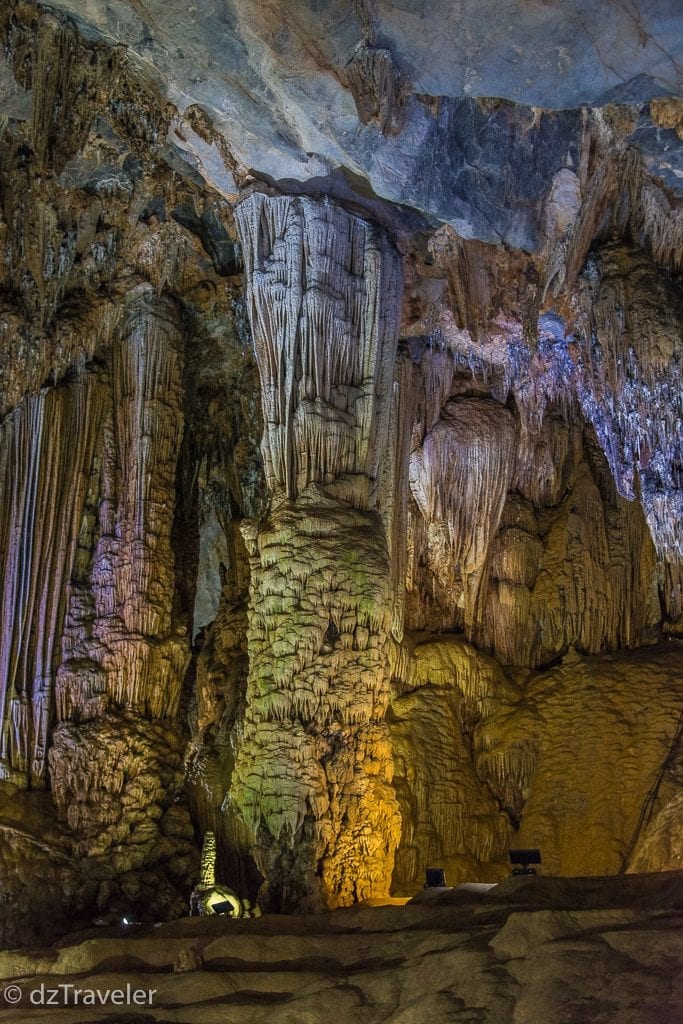 Thien Duong (Paradise) Cave
It is around 30 minutes drive from Son Trach town which can be accessed by motorbike, taxi, bus. Some claim that this is among the most beautiful caves in the world. The entry fee is 250,000 (US$ 12.00), then take an electric golf cart to the base of the stairs. Approx. 500 stairs up to the entrance of the cave, then another 100-200 stairs down inside. Paradise cave is absolutely massive and the wooden pathway will lead you through the cave, I believe it's about 1.1 km long pathway.
One could spend hours here, marveling at the shapes and seeing various things in them, subjectively, much like cloud, star-gazing, or paradise like a waterfall.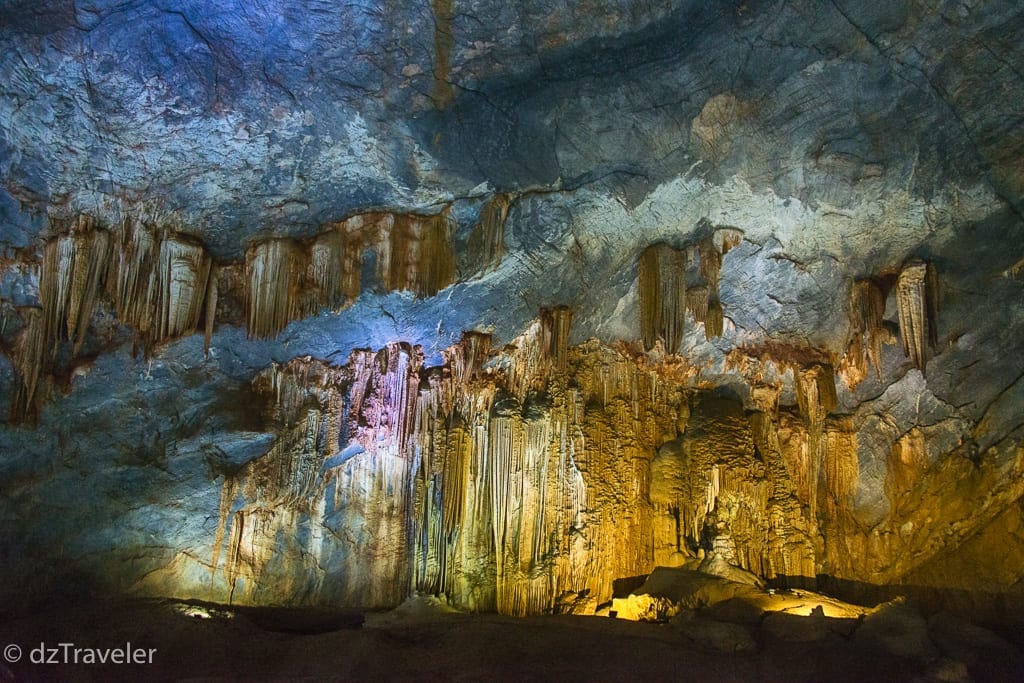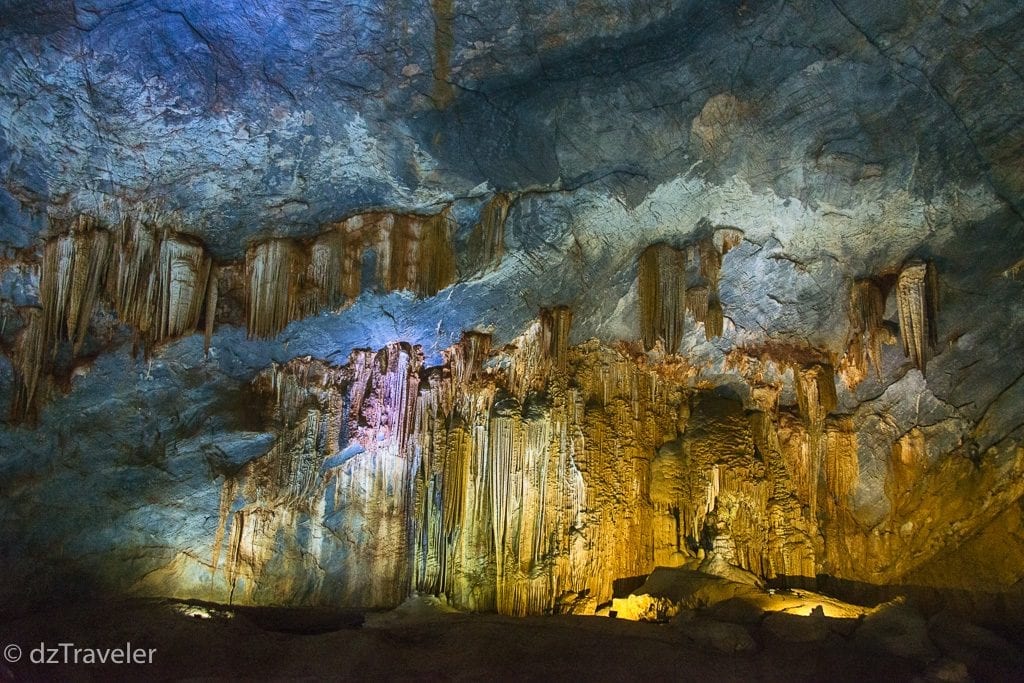 Nuoc Mooc Spring Eco-Trail
Can be accessed by motorbike or by taxi 12 km southwest of Son Trach on the same road to the Thien Duong (Paradise) cave. The ticket is 80,000 dong (US$ 4.00). A beautiful hike takes you along the spring, on stone paths and bamboo bridges inside Phong Nha-Ke Bang National Park. You will pass the orchid garden, where it eventually meets with the Chay river. It is a safe and relatively easy walk through the Park where visitors are encouraged to relax and swim in its pristine clear waters with an additional fee.
This is a great trip for photographers like me as the landscape is picturesque and a nice break from the cave's activities.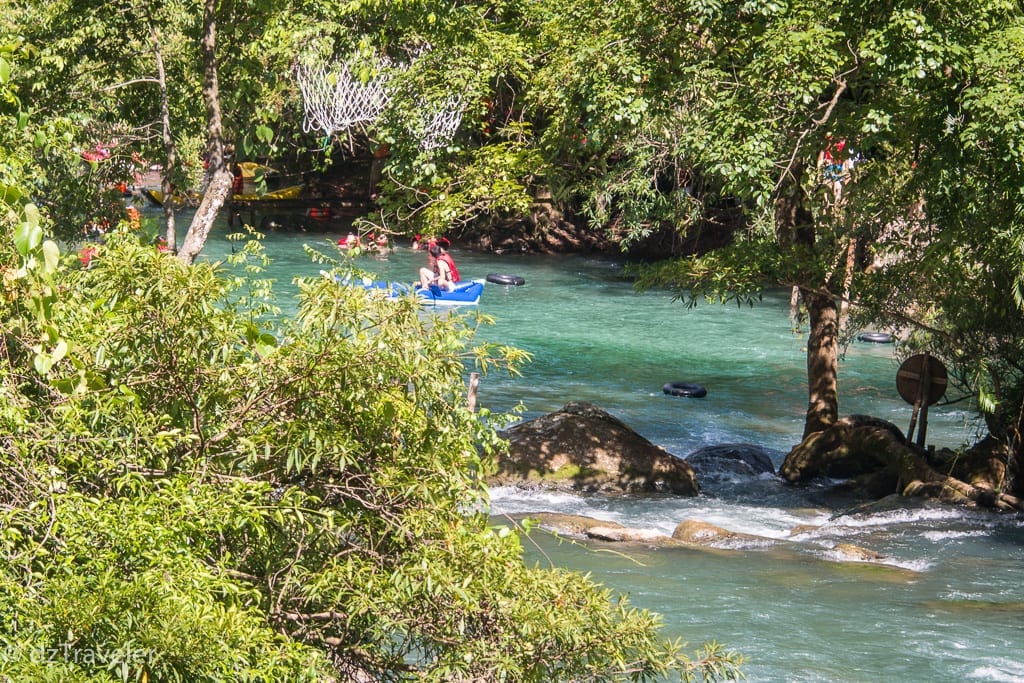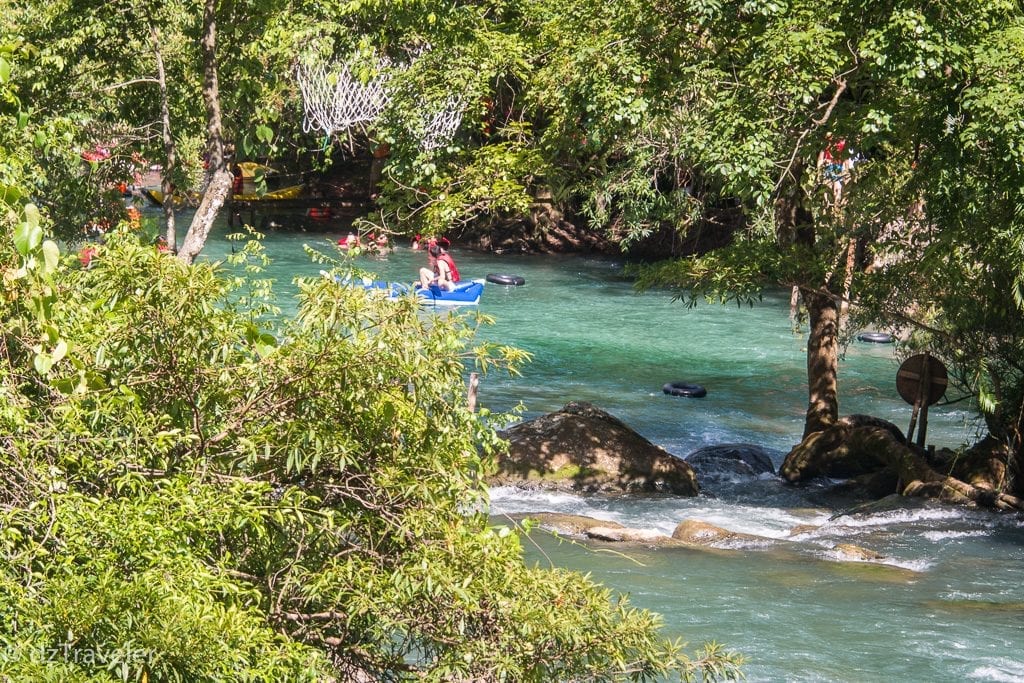 Dark Cave (Hang Toi)
A real adventure cave, that you explore with headlamps and still without large tourist groups to spoil the experience. You can explore this spectacular cave with a tour group or independently, and after kayaking across the river, enjoy swimming through the cave with your headtorch leading the way, then explore a narrow passageway that leads to a mud pool. One of the attractions is having a mud fight in the mud baths deep in the cave and then washing clean with a swim in the lake inside the cave.
The entry fee is 150,000 dong ( US$ 7.00). It can be accessed by boat from Phong Nha – Ke Bang Tourism center by dragon boat for 350,000 dongs/boat (max 14 people can share the cost). By motorbike, it's on the same road towards Paradise cave.
Visit Local Market
If you are staying in Son Trach, just get up early in the morning and head towards the Son river. The market is by the river and a great way to meet locals and traditional lifestyles. I saw wild chickens and ducks that are not caged. Early morning but still trading was in full swing one of the attractions in the wet market was to see a different kind of fresh catch right from the Son river.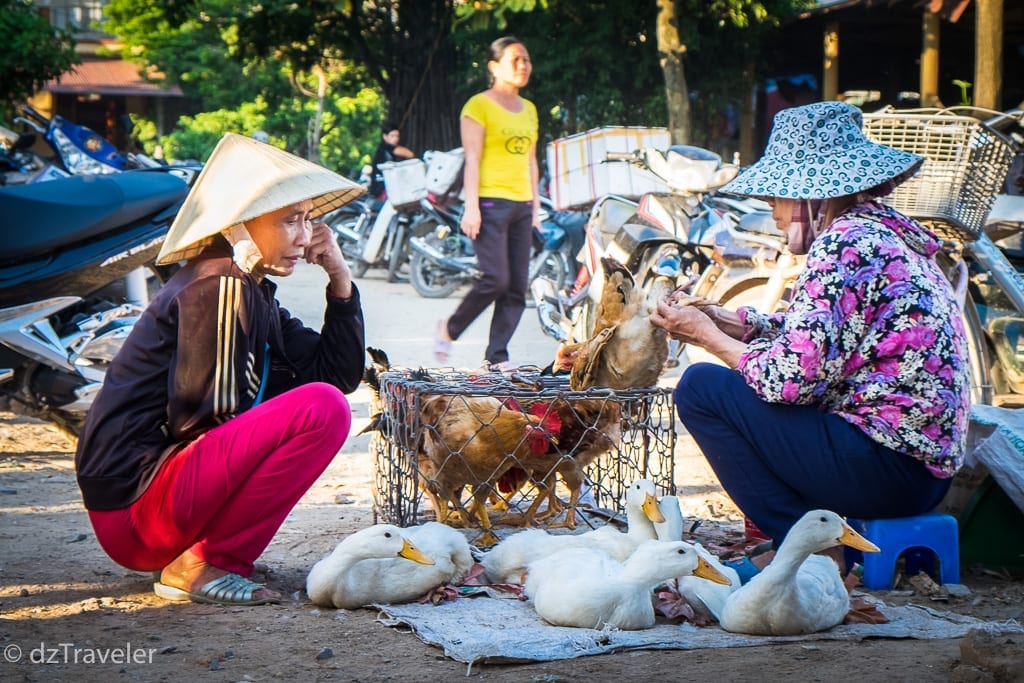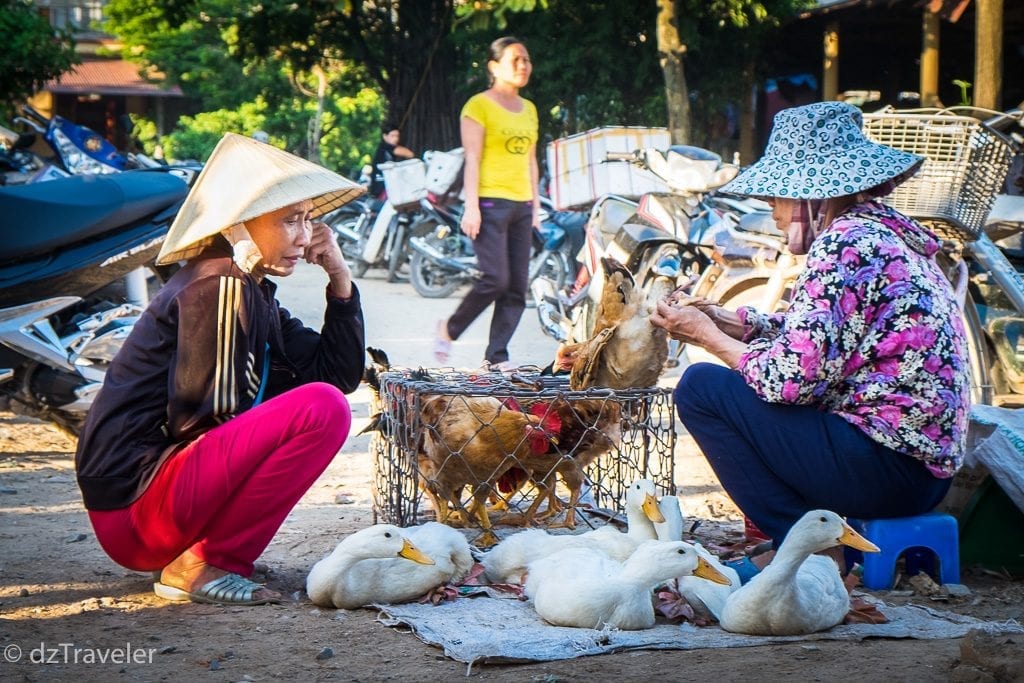 Fun Things To Do
Rent a boat and just cruise through the Son river, the landscape on both sides of the river is fantastic. sunset and sunrise were picture perfect.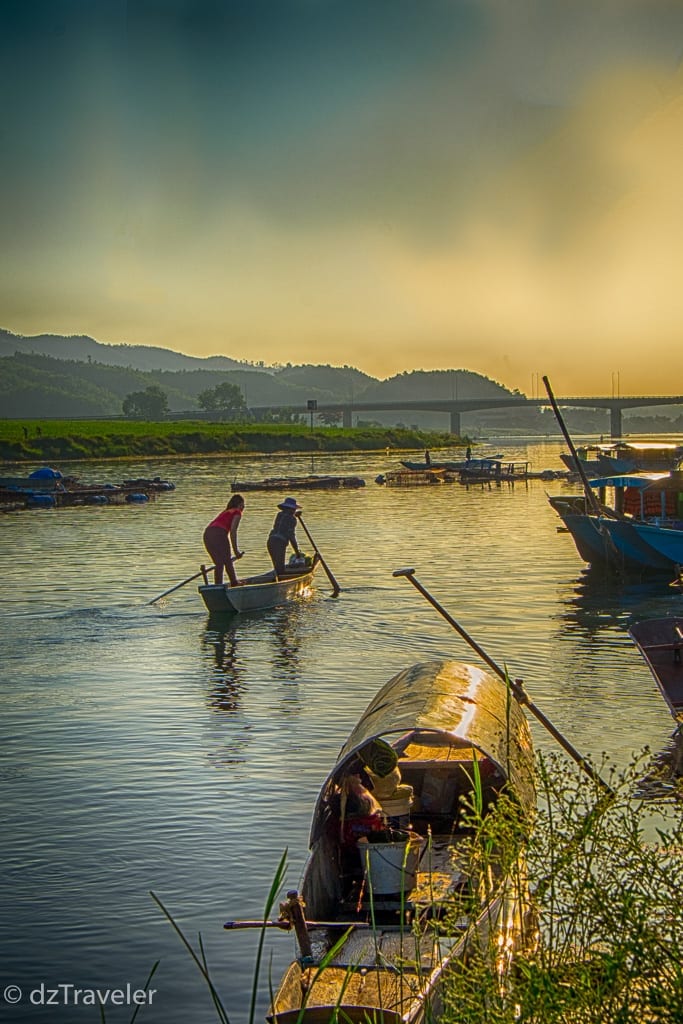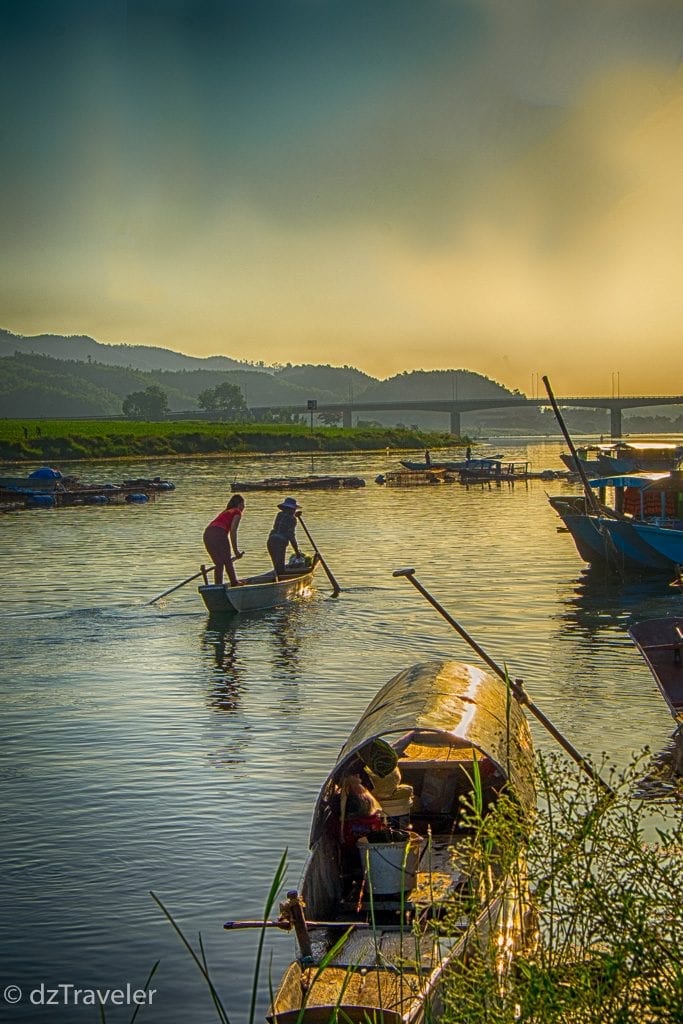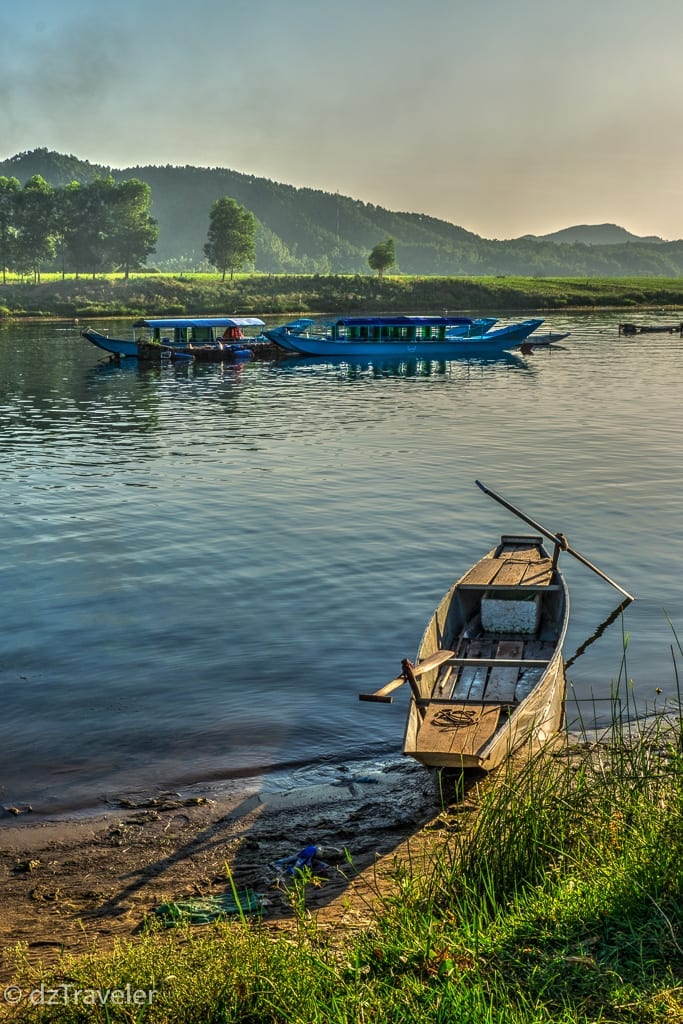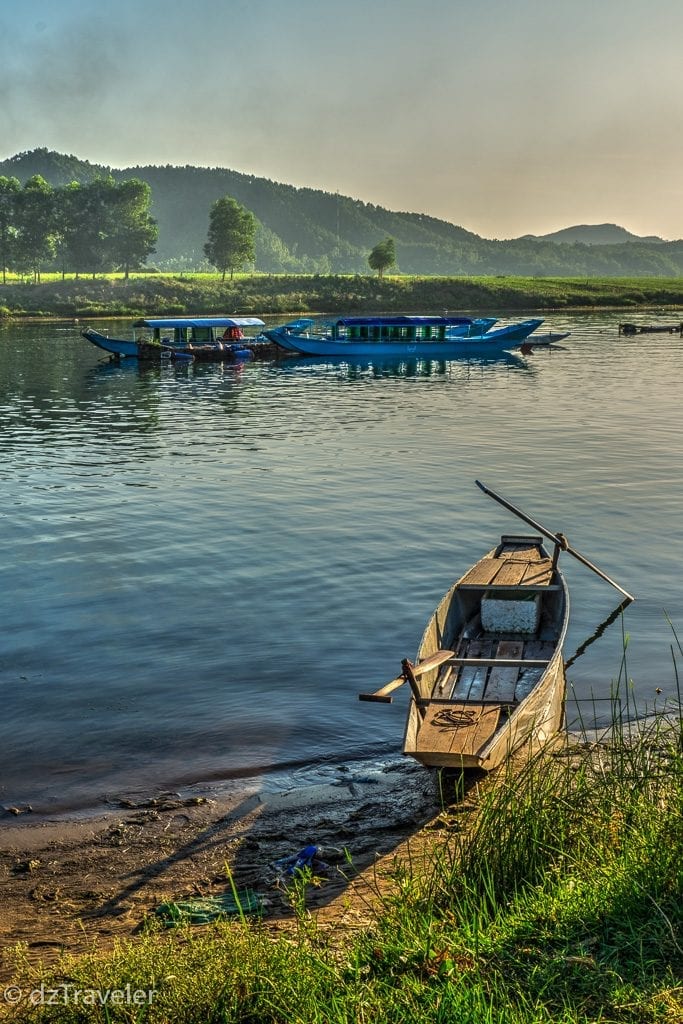 View along the Son river very early in the morning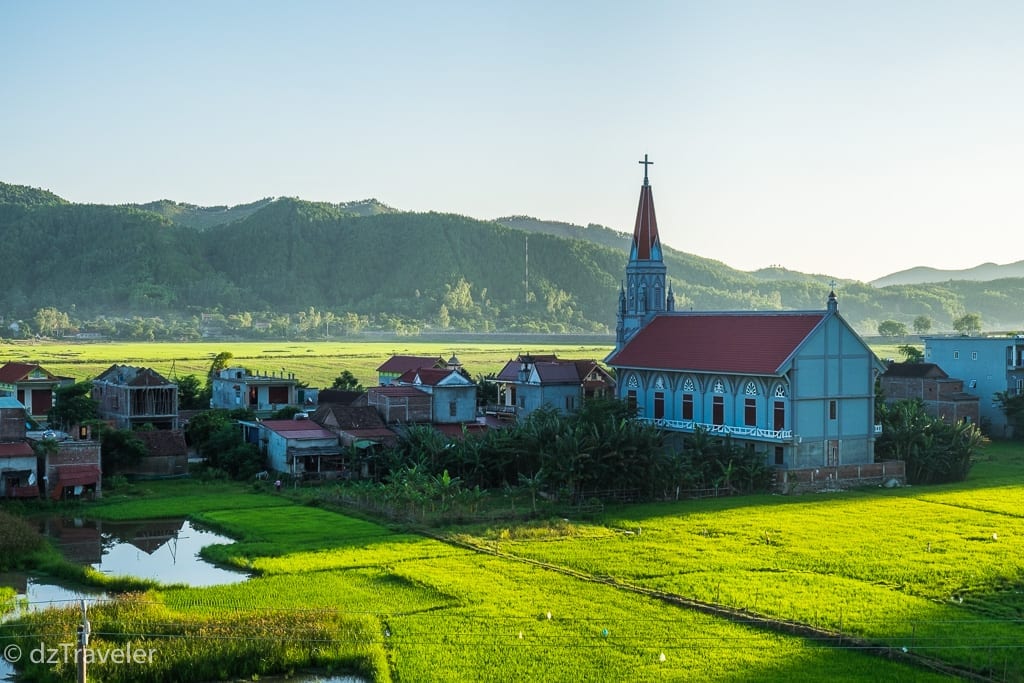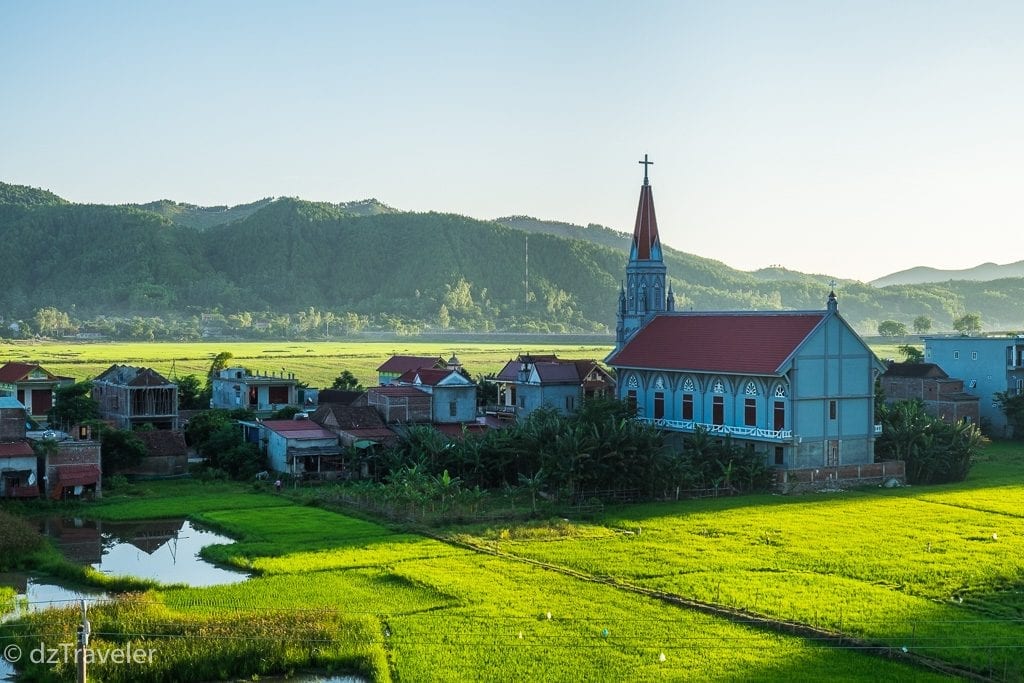 Meet The Locals
I meet many people during my visit to Phong Nha – Ke Bang National Park, here are a few of the pictures I could not resist sharing.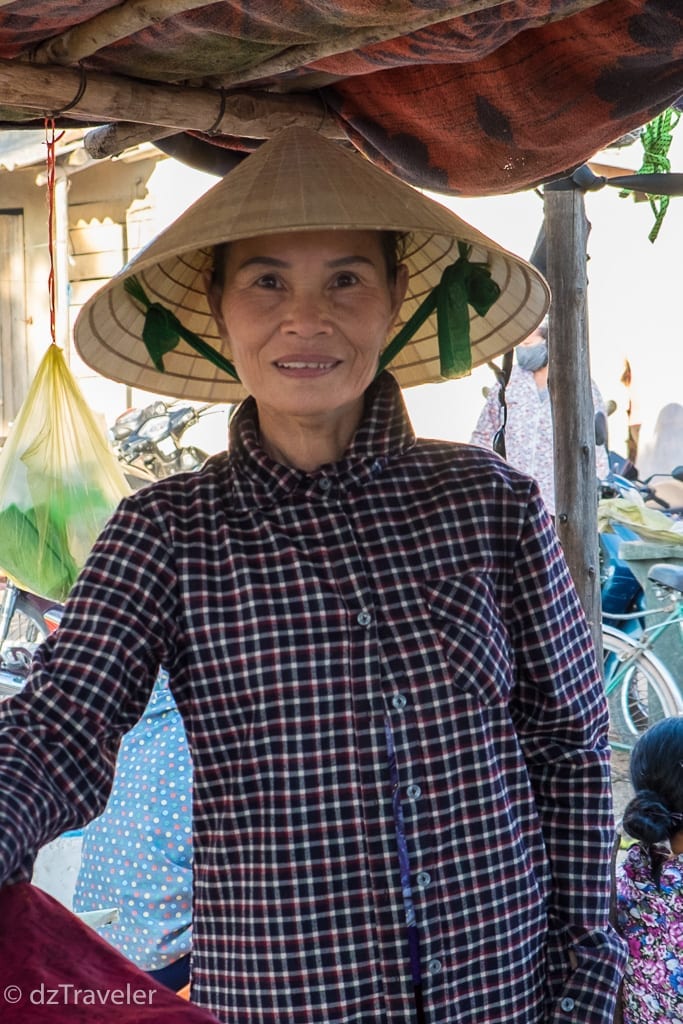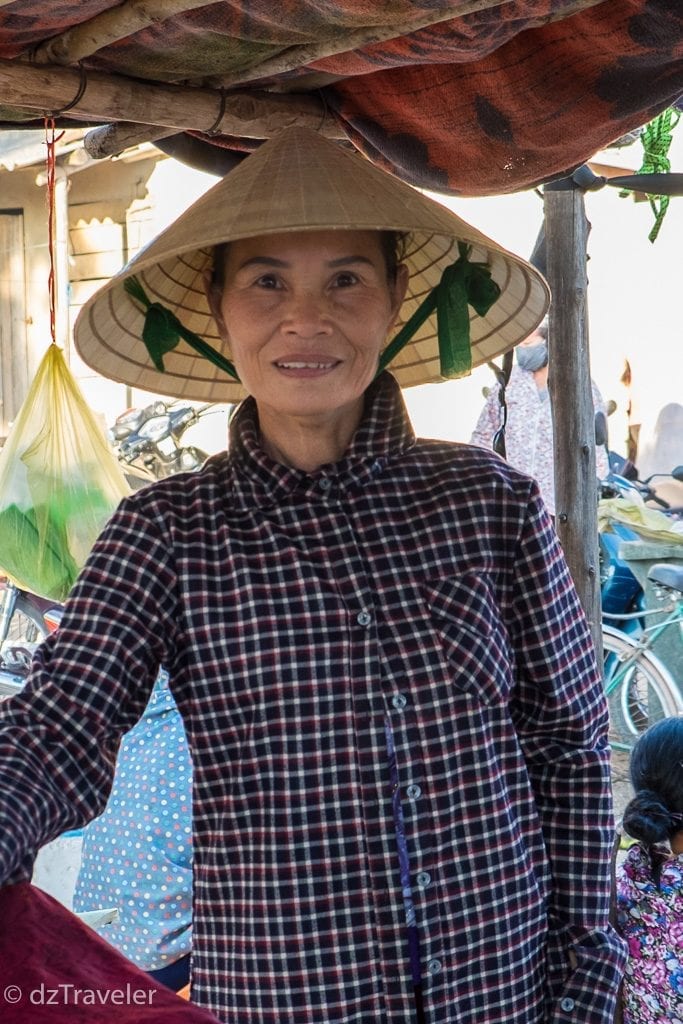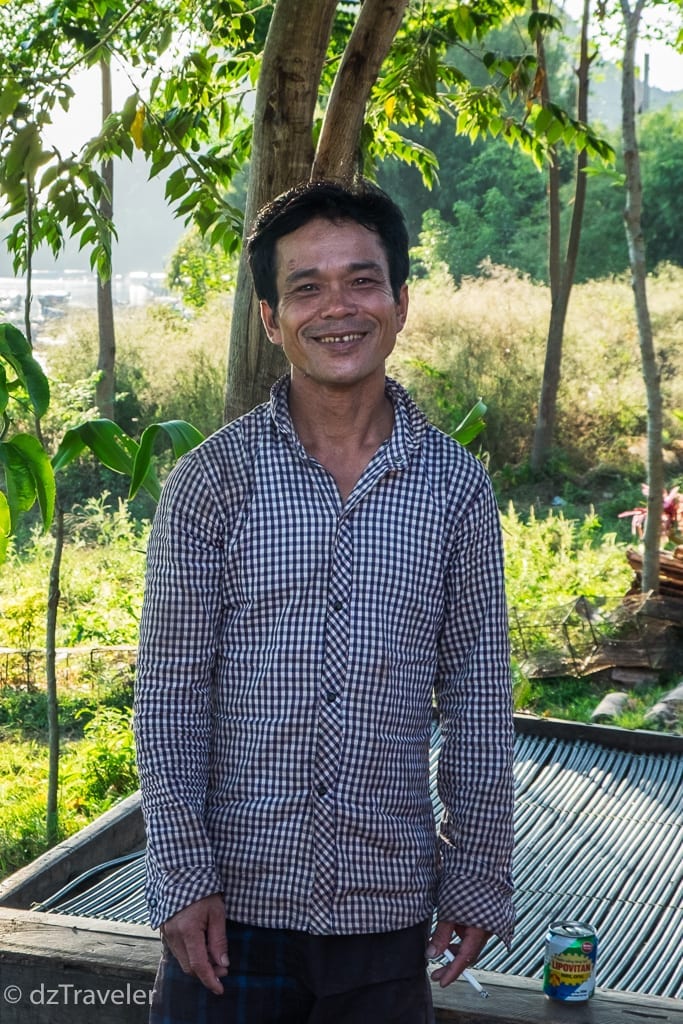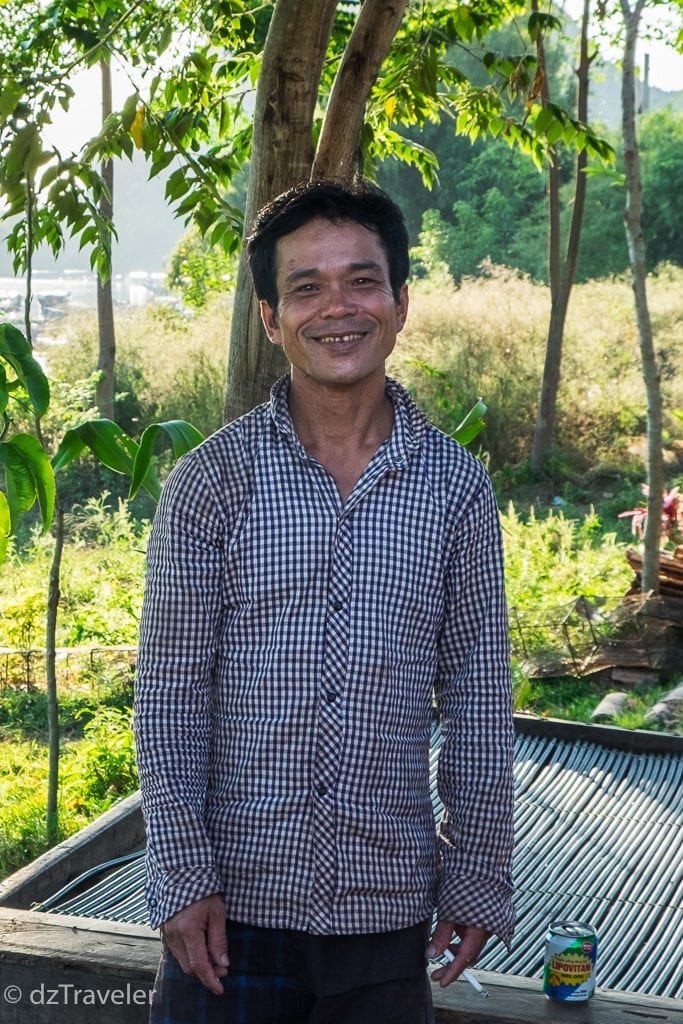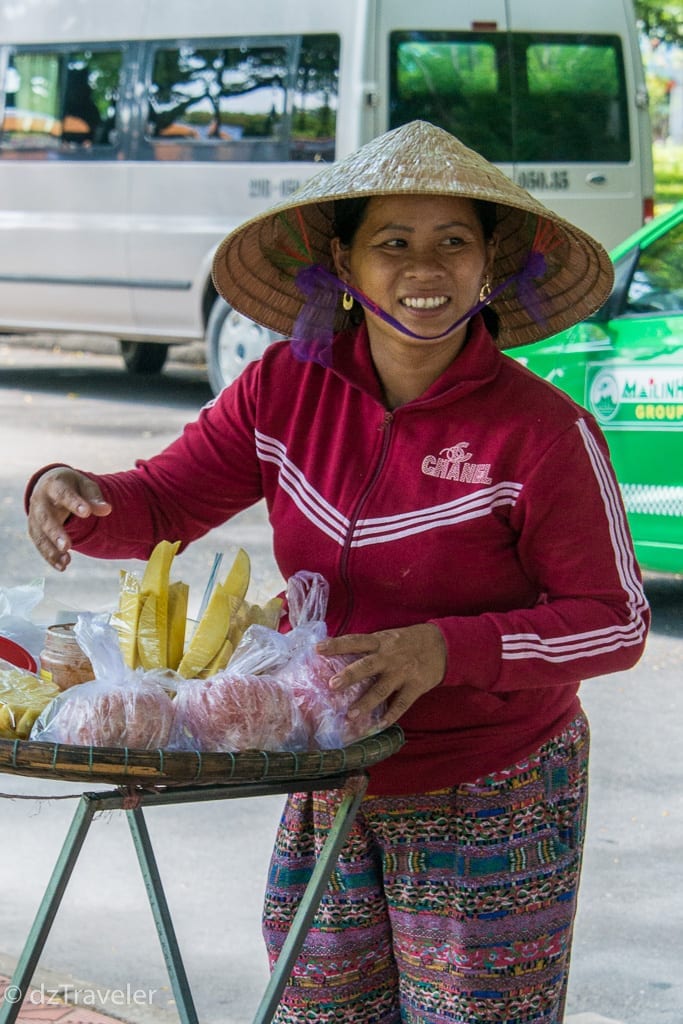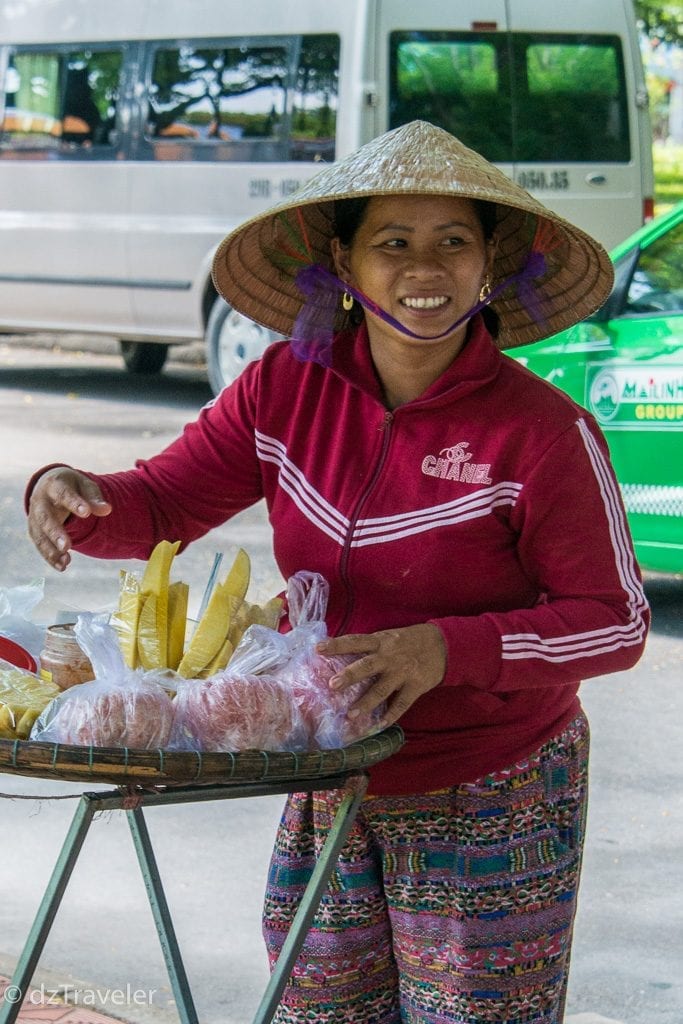 Dong Hoi Airport to HCMC (Saigon)
Domestic flights are cheap in Vietnam if purchased few days in advance. VietJetAir and JetStar stand out among many other airlines.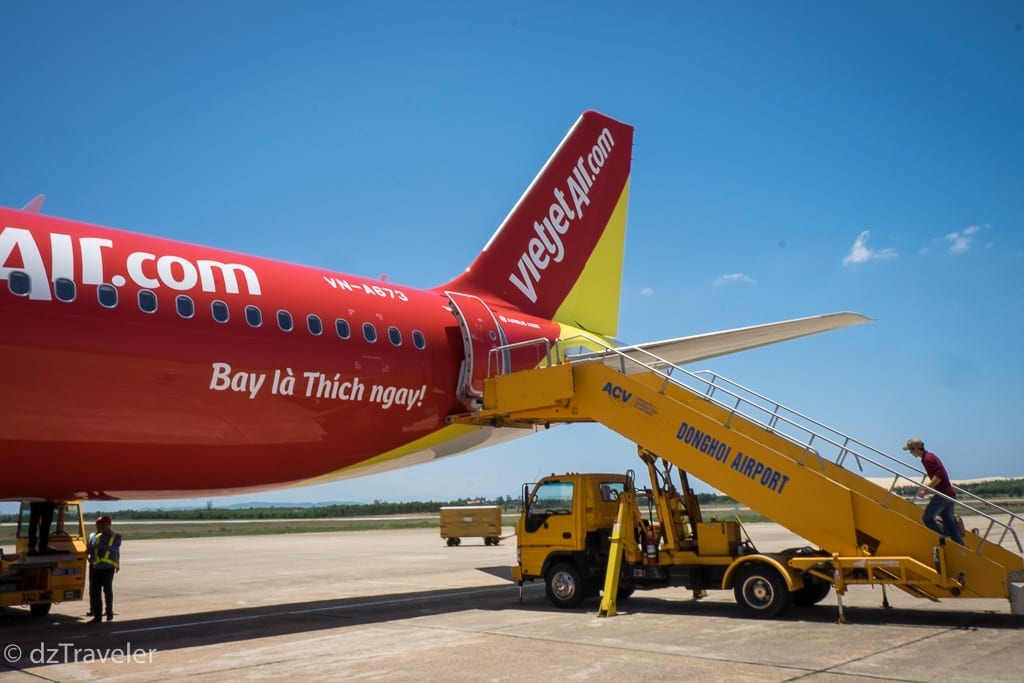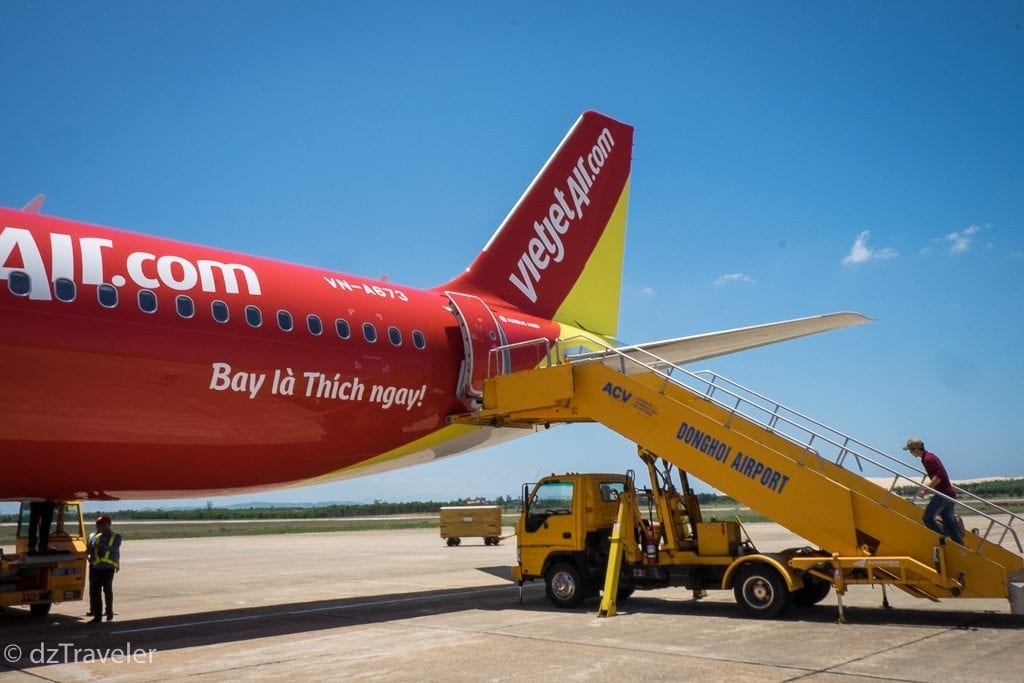 Best Time to Visit Phong Nha – Ke Bang National Park
Similar to northern Vietnam's weather, Phong Nha – Ke Bang National Park has typical tropical monsoon weather with hot temperatures in summer and high humidity.
The best time to visit Phong Nha – Ke Bang National Park is between February to August, the weather is more ideal. The dry season is from January to June and the lowest rainfall is in February and March. In the dry season, almost all the streams in Phong Nha – Ke Bang become dead streams. The water level in local rivers is very low at this time.
Tips: If you are visiting between November and March, bring warm clothes and also good rain gear. Temperature can drop as low as 6 degrees celsius.
Many avoid visiting Phong Nha-Ke Bang National Park during the rainy season between September – November, during this season it rains heavily and may occur typhoon and flood may also disrupt your planned trip.
Getting Around in Phong Nha
Motorbike – Bicycle Rentals
In my opinion, a motorbike is a way to go. You will have the freedom to go places otherwise that would have been missed or if you are with a tour group chances are not able to stop for a closer look or even photo ops. Most hotels can arrange for the rental of a motorbike. Otherwise, rentals are available throughout Son Trach town. Daily rates are approximately 100,000 – 120,000 dong. Be warned that you need to have a local Vietnamese license to ride a motorbike, which is difficult to acquire. Anyway, the police rarely stop you to check your license unless you do something really bad.
Where did I stay in Phong Nha
Thong Hai Hotel, Phong Nha Ke Bang National Park, Son Trach, Bo Trach District, Quang Binh Province, Vietnam
This hotel on the main street surrounded by many restaurants, hotels, guesthouse, open market, and the main bus station. The beautiful Son river is only a few minutes walk from the hotel.
Note: Hotel is required by the local police to keep hold of your passports during your stay here. They keep them securely locked in a safe, and ask for your understanding in this matter.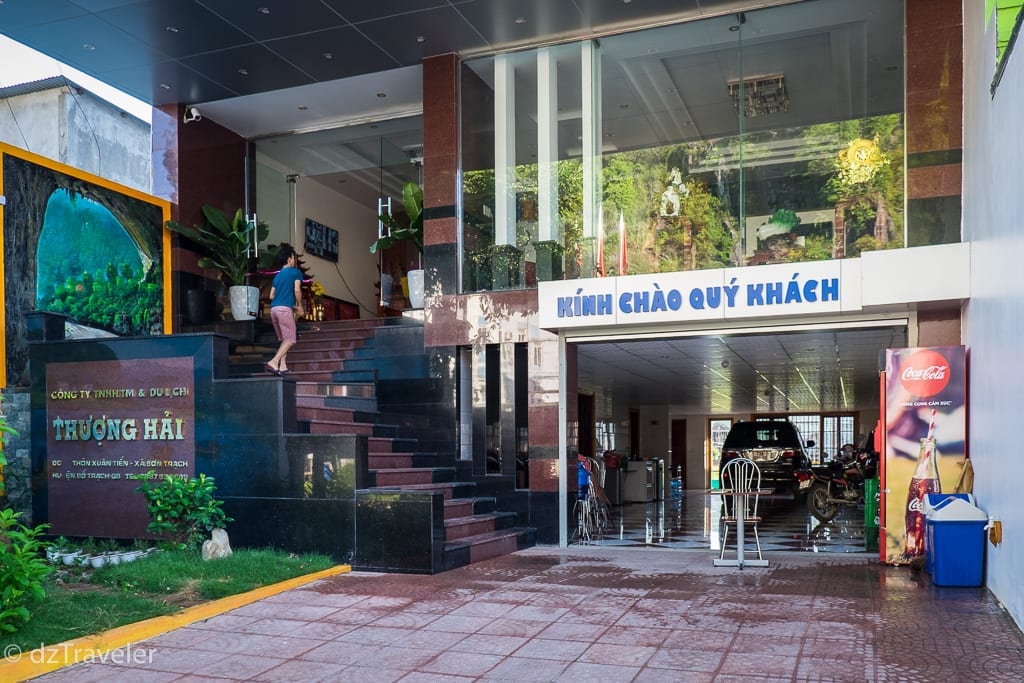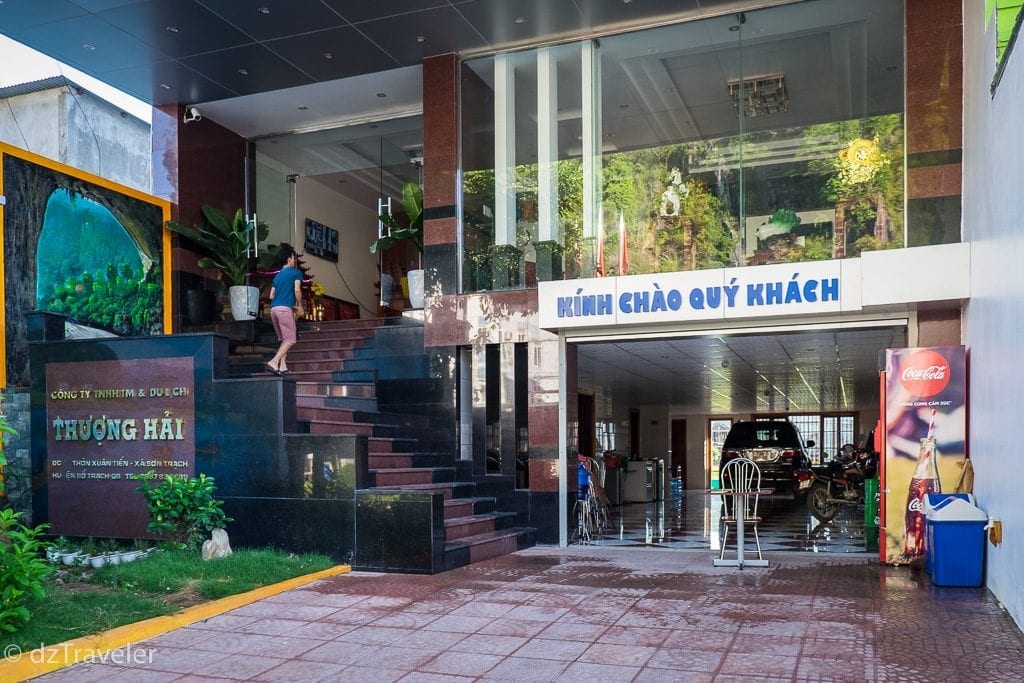 My Favorite Local Food
Close to the hotel, there were so many traditional seafood restaurants. I was happy to try a few of them. Local food was so delicious and cheap. Here are some of the items I tried there.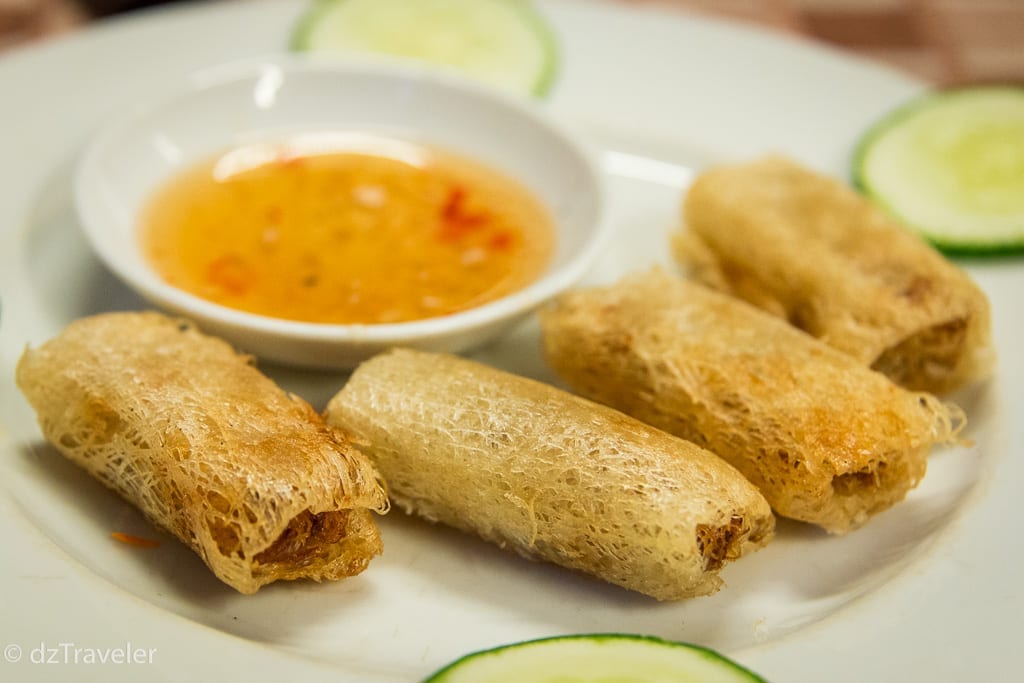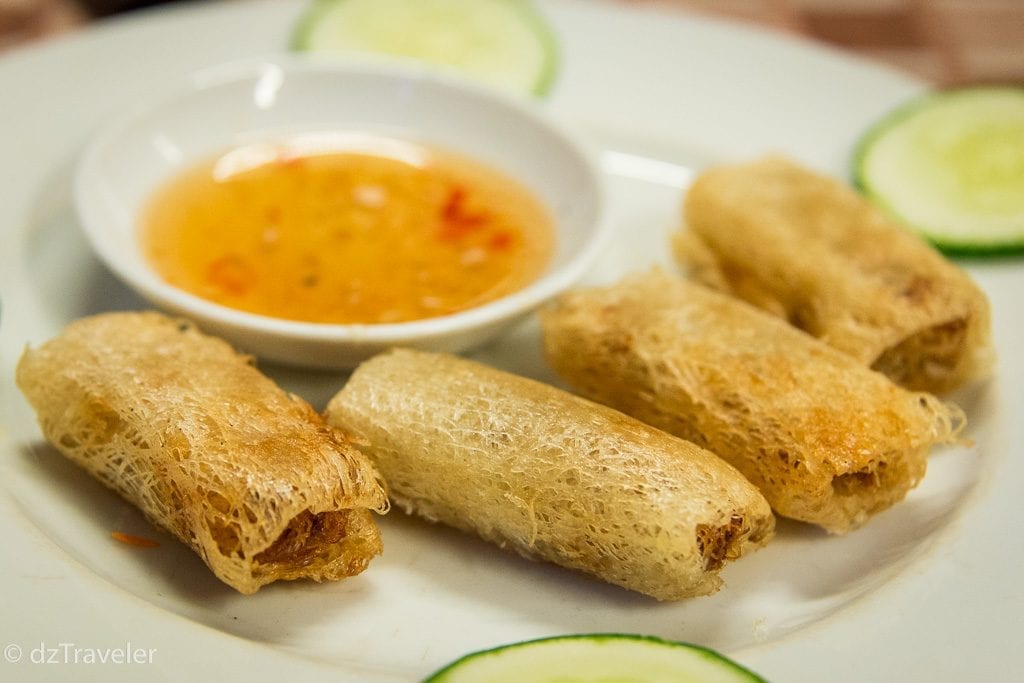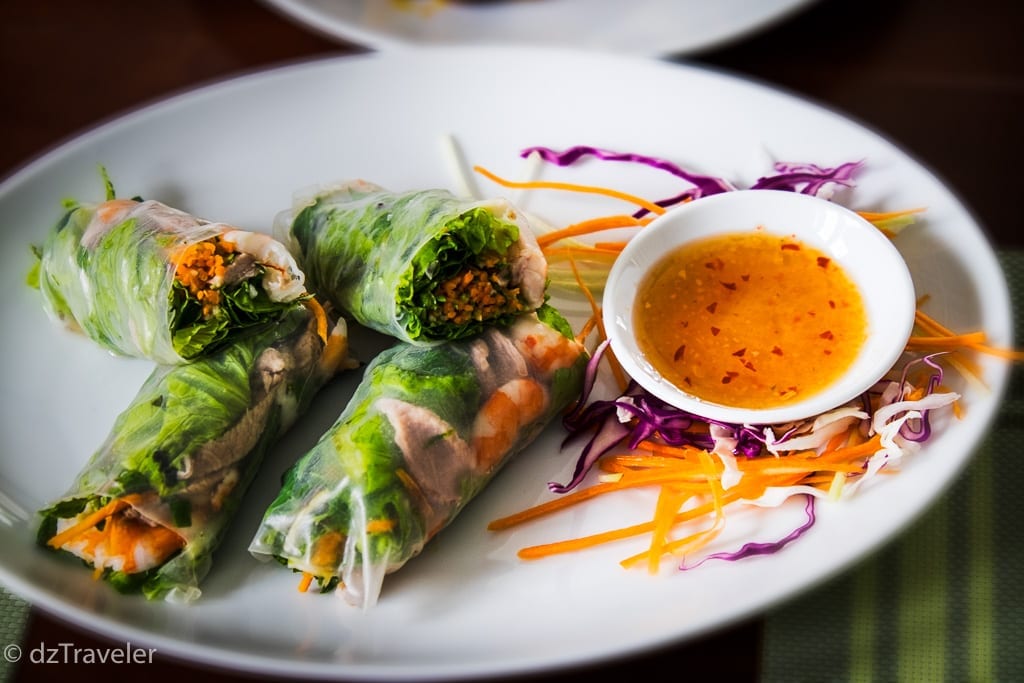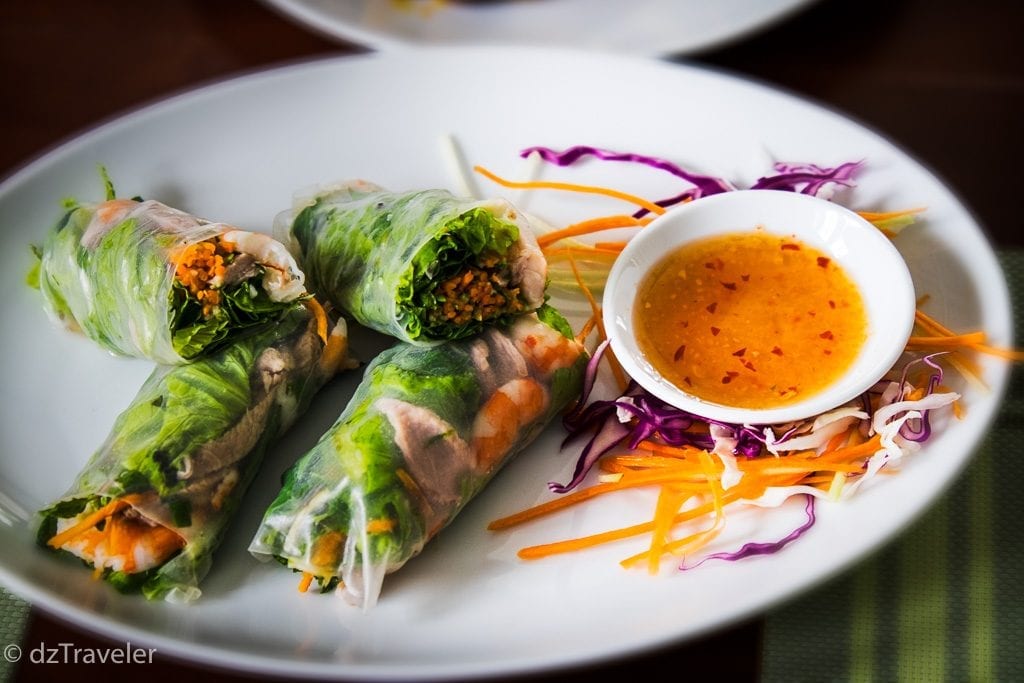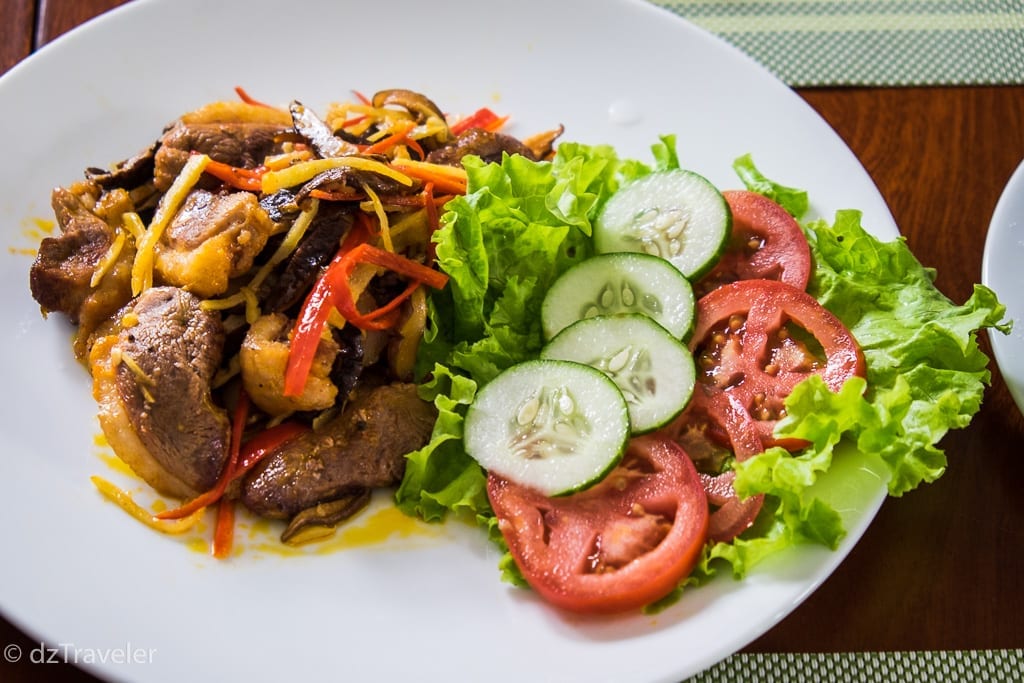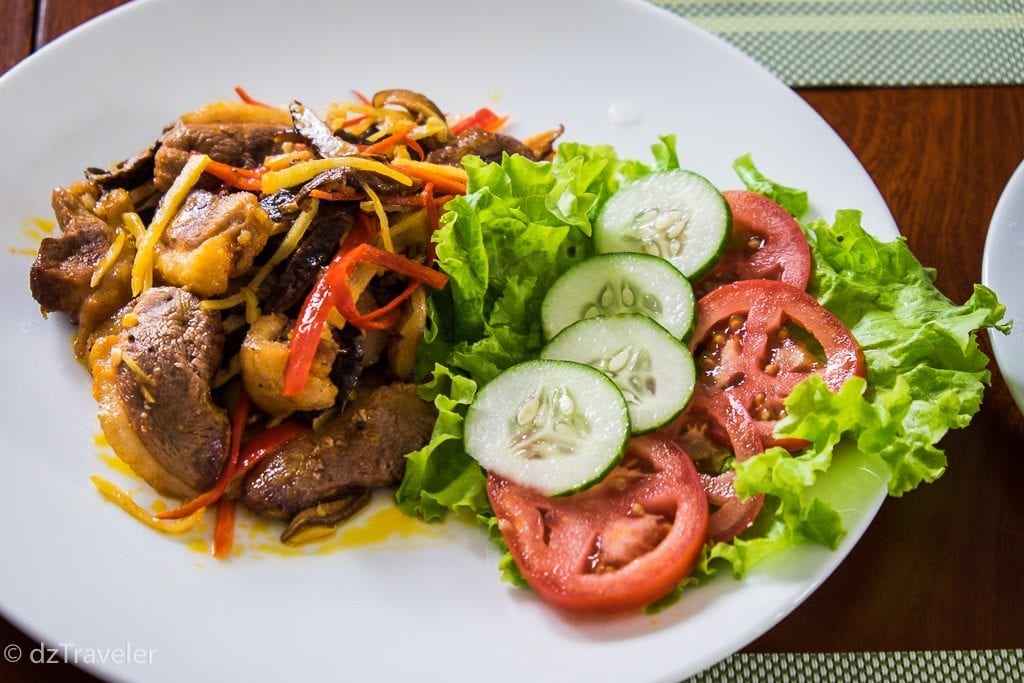 Tuan Ngoc restaurant in Son Trach was one of the places I really liked. The staff was very friendly and the food was delicious. We had Typical Vietnamese food for dinner and the price was reasonable. You get a half-priced local beer during the happy hours.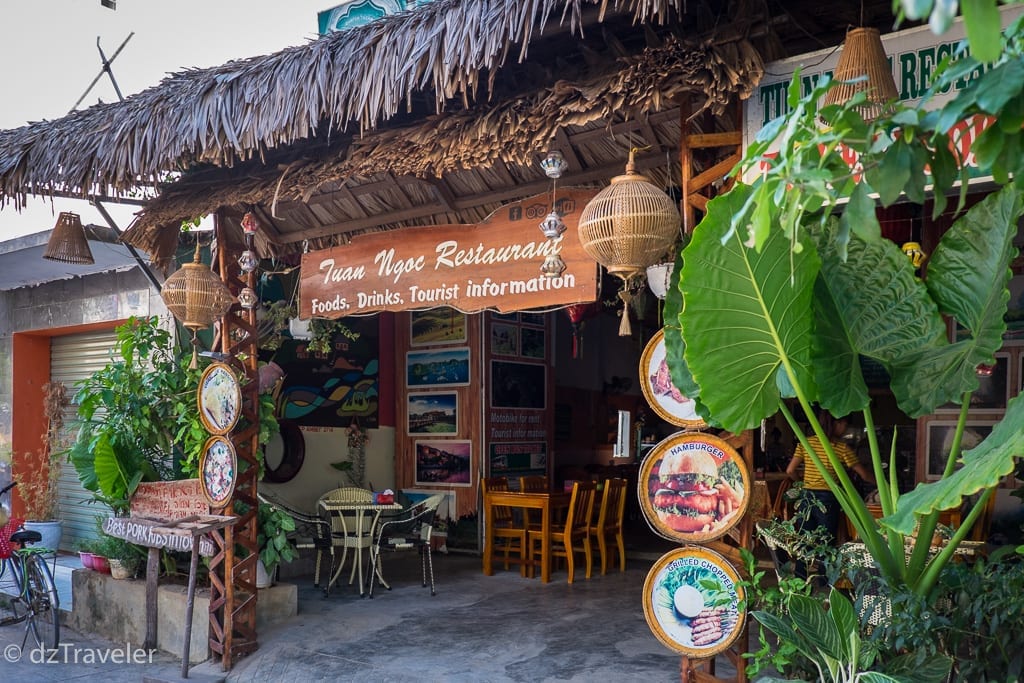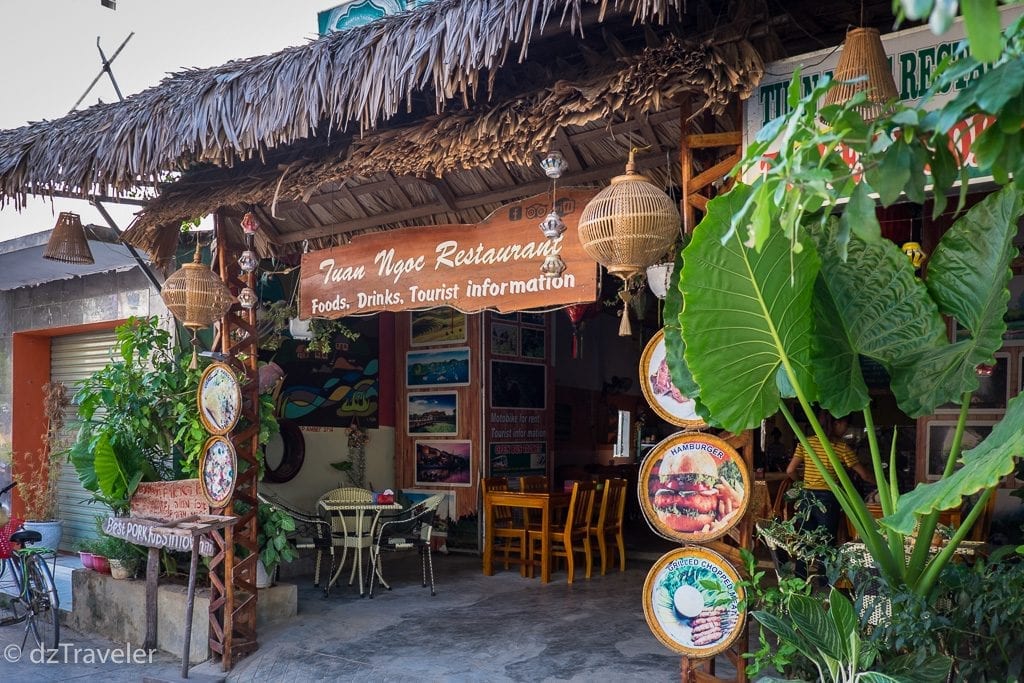 My Opinion and Tips
Have you been to Phong Nha? Any additional tips to share?
Please leave a comment below! I'd love to hear from you to improve my knowledge.
Was this travel guide helpful for you?
If you'd like to help me continue making free guides, here is one way you can help:
Share This Guide – If you have a friend that would benefit from this guide, share it with them. Or post this guide on Facebook, Twitter or Google+
Your help would definitely help me making more free guides like this. Thank you in advance!
Affiliate Link – This post in Dizzy Traveler contains affiliate links, which means I receive a referral commission if you purchase after clicking at no additional cost to you. These funds go to maintain the site. Thank you for your support.