Pokhara is the perfect place to start your once in a lifetime trekking venture in Nepal. On top of that, a perfect place to witness the beautiful Phewa lake dotted with colorful rowing boat, and the breathtaking view of 8000+ meters high snow-covered Annapurna mountain range during sunset and sunrise. In my opinion, If you are interested to see Nepal from a different perspective, then a trip to Pokhara is a must.
Driving or Trekking To The World Peace Pagoda
One of the most popular activities in Pokhara is visiting the World Peace Pagoda on top of Anadu Hill, also known as Shanti Stupa. The hill is located adjacent to the Phewa Lake with a beautiful view overlooking the Pokhara city, the lake, the Sarankot, and the Annapurna range, including the Fishtail mountain.
There are different ways to get there. By Taxi, renting a scooter, by local bus or the most popular way is to cross the lake by a boat and then hour-long moderate hiking up to the summit. From the hilltop parking lot, we needed to climb up the stairs to get to the stupa. There many restaurants and souvenir shops on both sides of the stairs so if you get tired of climbing, just catch your breath shopping or having a drink in one of those restaurants. If you are trekking, then early morning is the best time to do it otherwise for the excellent photo opportunity visit during the sunset.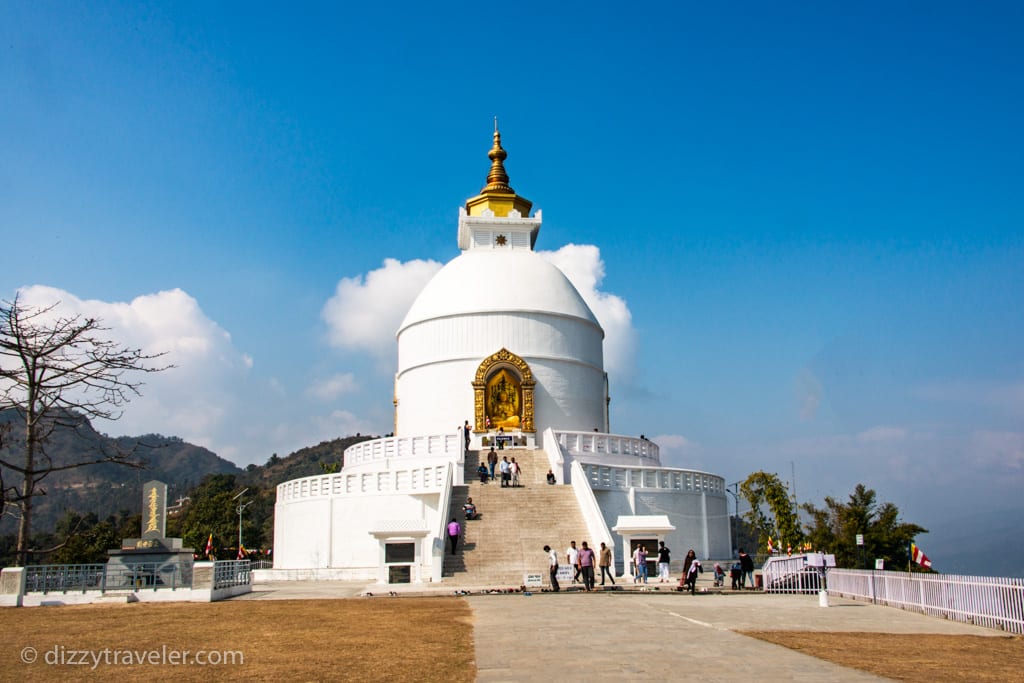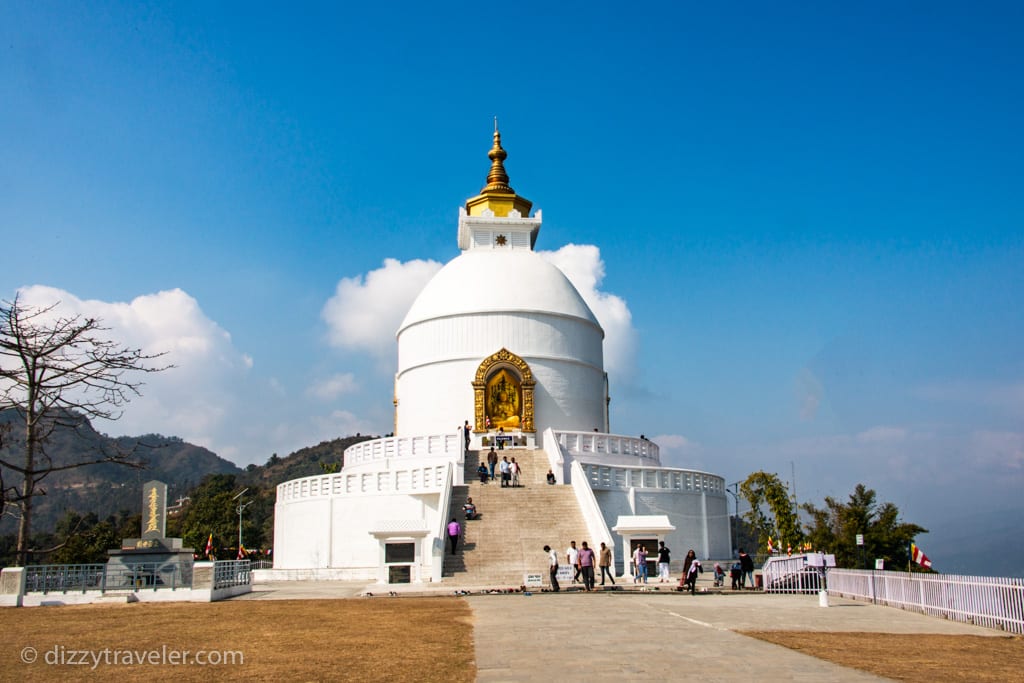 Visit Kahun Danda View Point, Pokhara
Kahun Danda is a lesser-visited viewpoint that offers spectacular views of the northern side of Fewa (Fehwa) Lake and the reflections of the Mt. Fishtail and the beautiful snow-capped Annapurna range on the lake water. Great panoramic photographic opportunity on a clear day. At the top, there are two restaurants good for lunch or dinner with a great view.
The easiest way to go up to the View Tower at the elevation of 4740 ft (1444 m) is by taxi. Renting a motorbike is cheap in Pokhara, so that is another option. But the most adventures one is trekking, this is one of the shortest and enjoyable treks in Pokhara. The 2 hours trekking is ideal for the people who do not have the time to go for week-long trekking. Also, this is much comfortable mountain hiking through the pretty villages and getting to know locals and their lifestyles.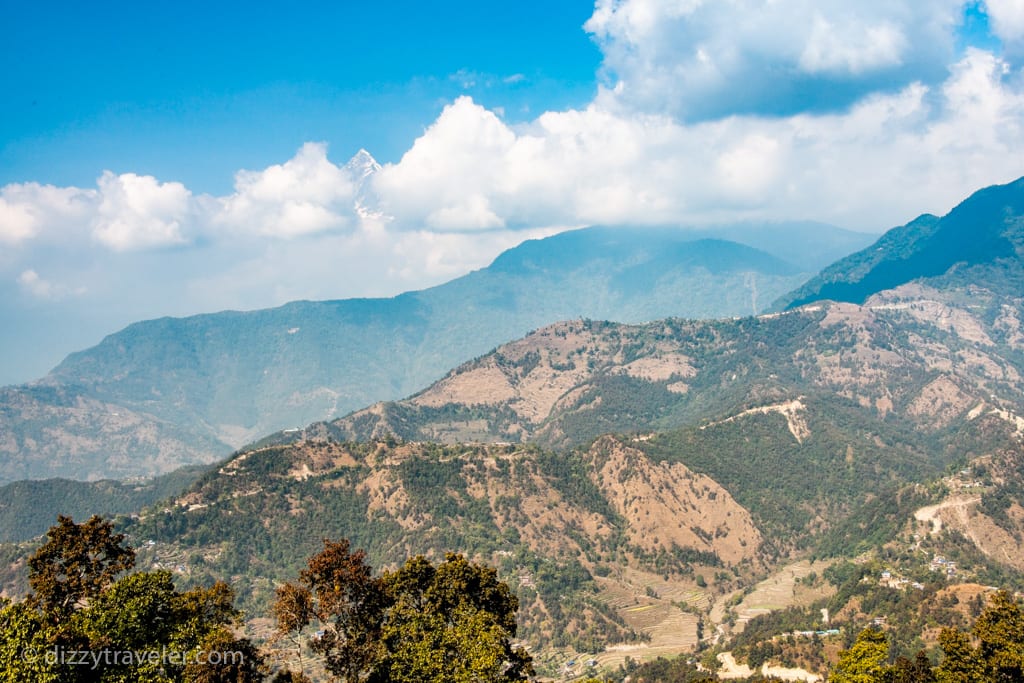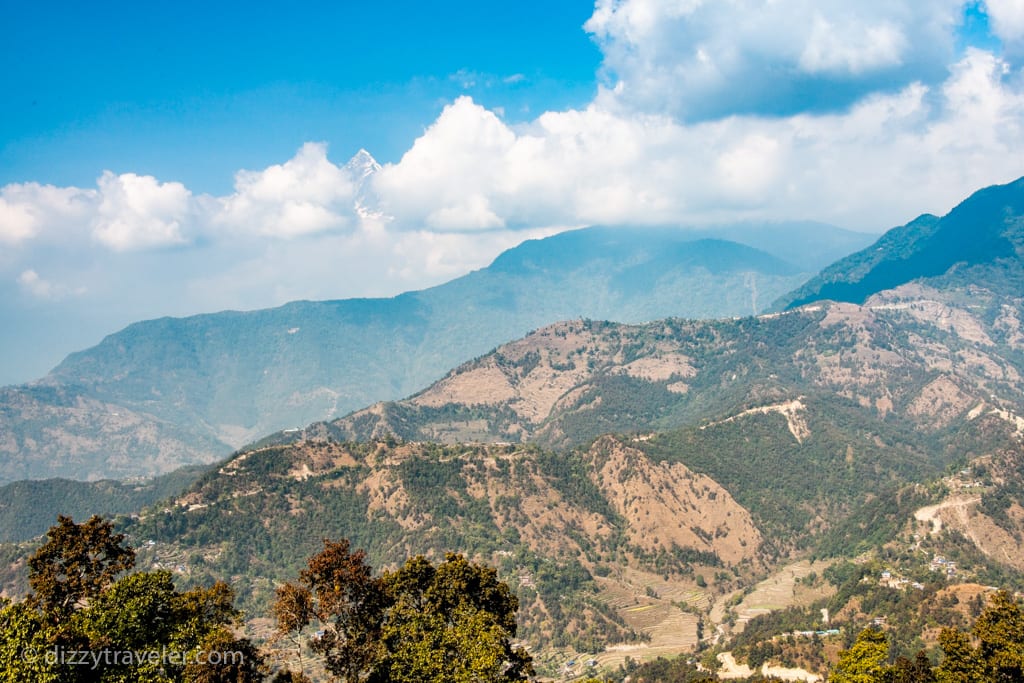 Visit Matepani Monastery
On your way back from Kahun Dada, another place worth visiting is the Matepani Gumba (Buddhist Monastery) located on a small hill. Aside from its spiritual importance, the monastery has outstanding scenic beauty, and on a clear day, perfect vantage points to observe the valley, Annapurna range and Mt. Fishtail. Interestingly I saw a few visitors were trekking to get up there.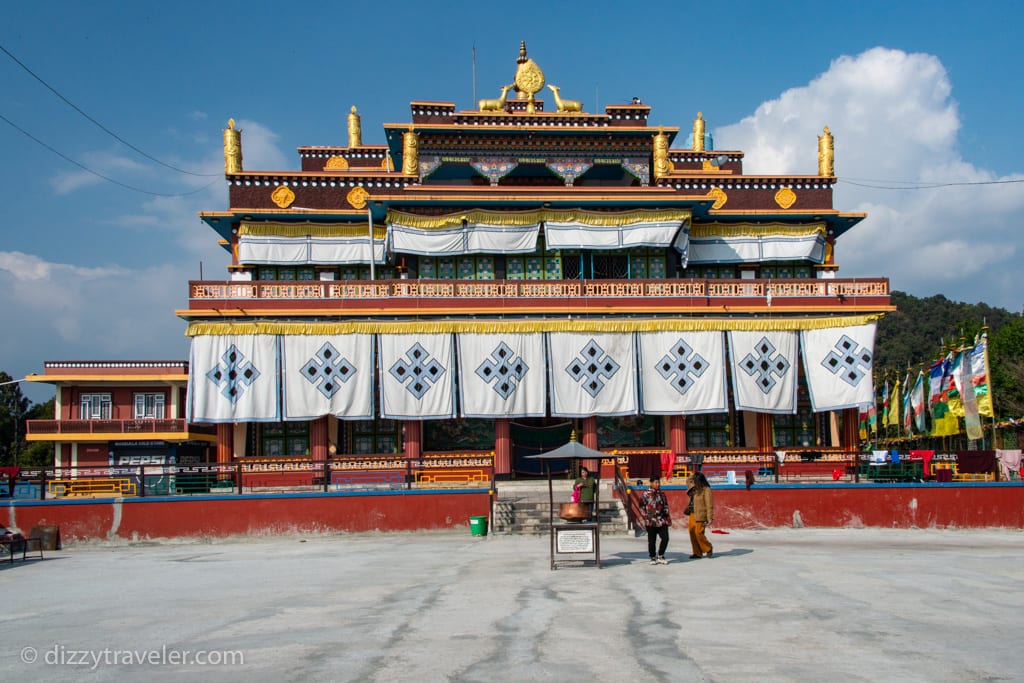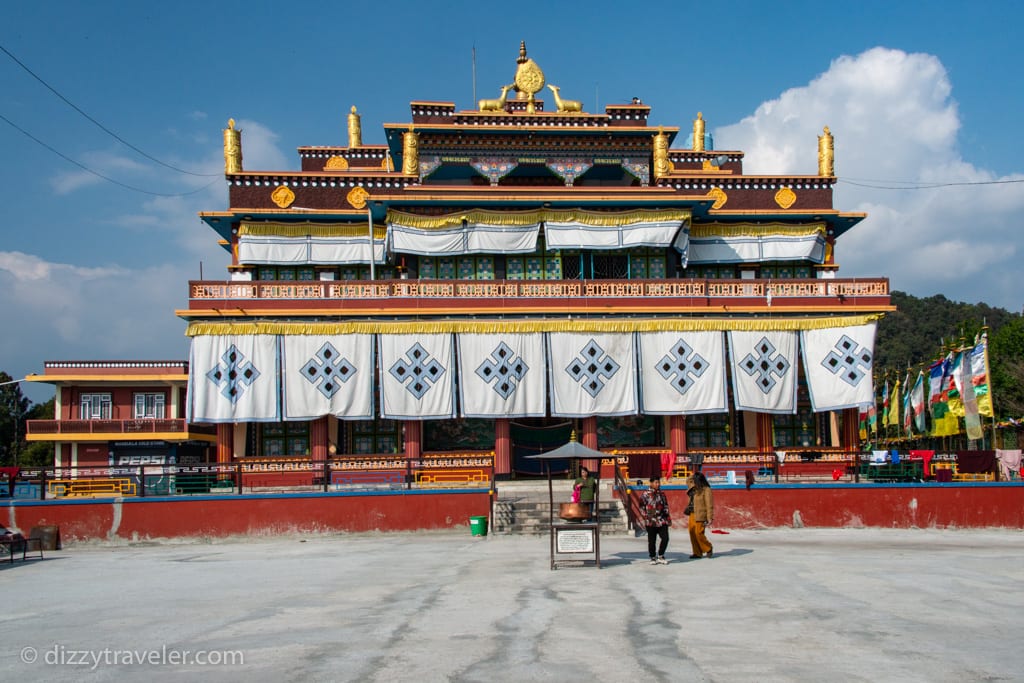 Boat Ride in Phewa Lake (Fewa Lake)
Boating in Phewa Lake is one of the best things to do in Pokhara, Nepal. Especially in the evening during the sunset or morning sunrise, the entire environment surrounding the lake becomes spectacular. The view of Fishtail mountain and Annapurna mountain range reflects in the lake, the world peace pagoda on the hilltop, and the Tal Barahi temple in the middle of the lake, and the paragliders near Sarangkot makes the scene absolutely beautiful to watch. One of the popular places for trekking.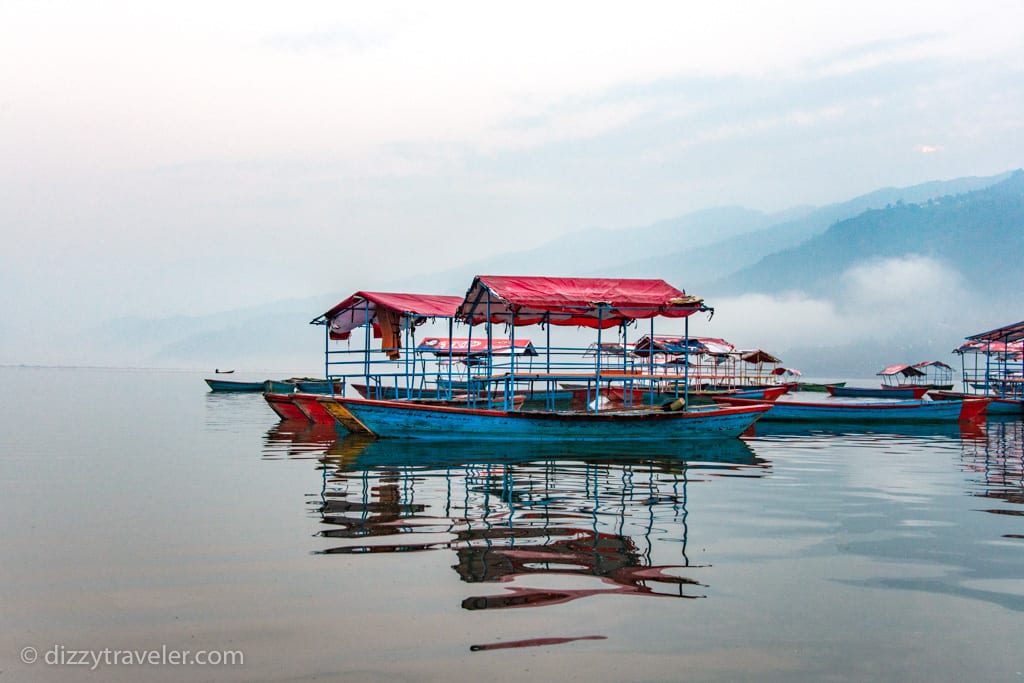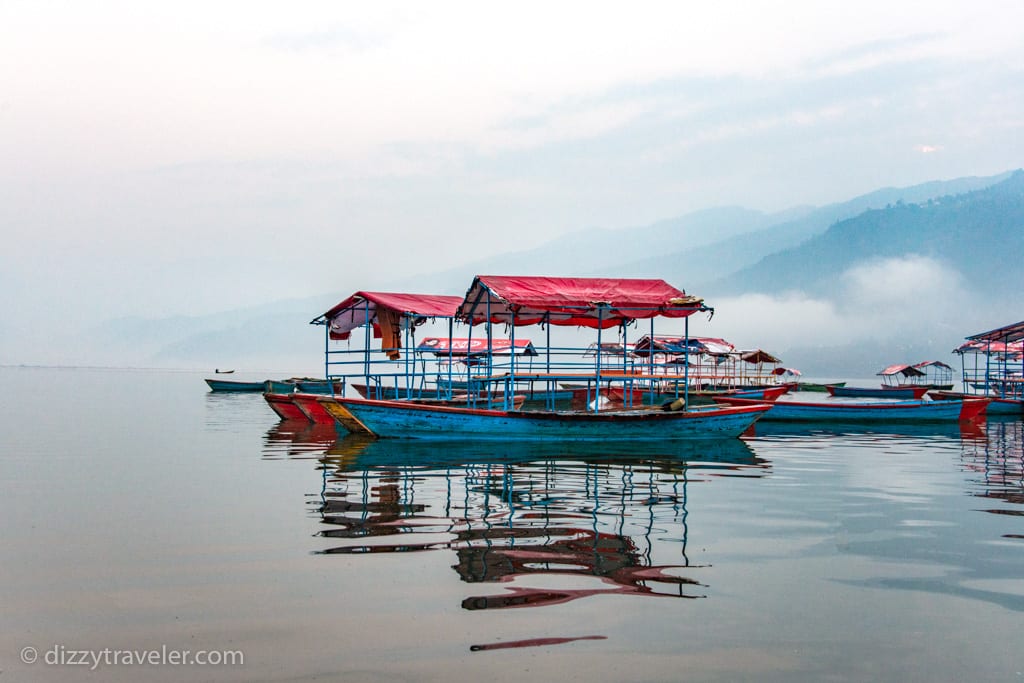 Spend an Evening By The Lake
Apart from rowing your boat in the lake and enjoy the surrounding while trekking, you can also take the picturesque Phewa lakeside walking trail. This is a clean and most enjoyable walk is in the morning and evening. The lakeside sidewalk is dotted with cafes, restaurants, pubs, and a few of the makeshift joints worth checking them out. This place is a perfect spot in Pokhara for chilling out in the evening. There are many restaurants, and food joints lined up by the lake where people spend their evenings chilling out. I would recommend to get an outdoor table in one of the restaurants facing the lake, have a cold beer and enjoy live music.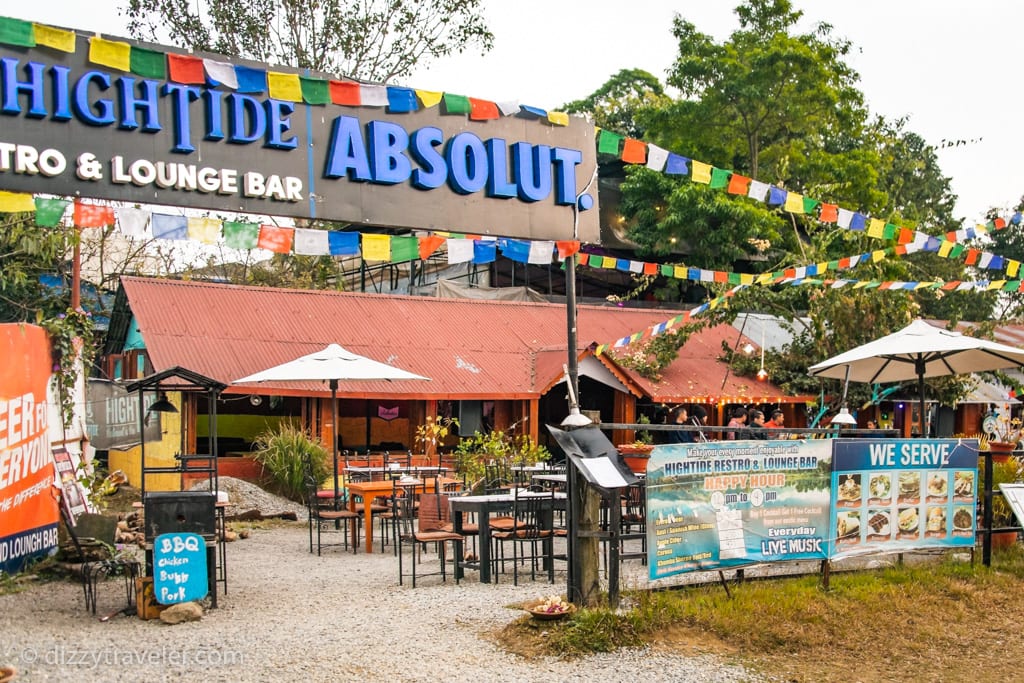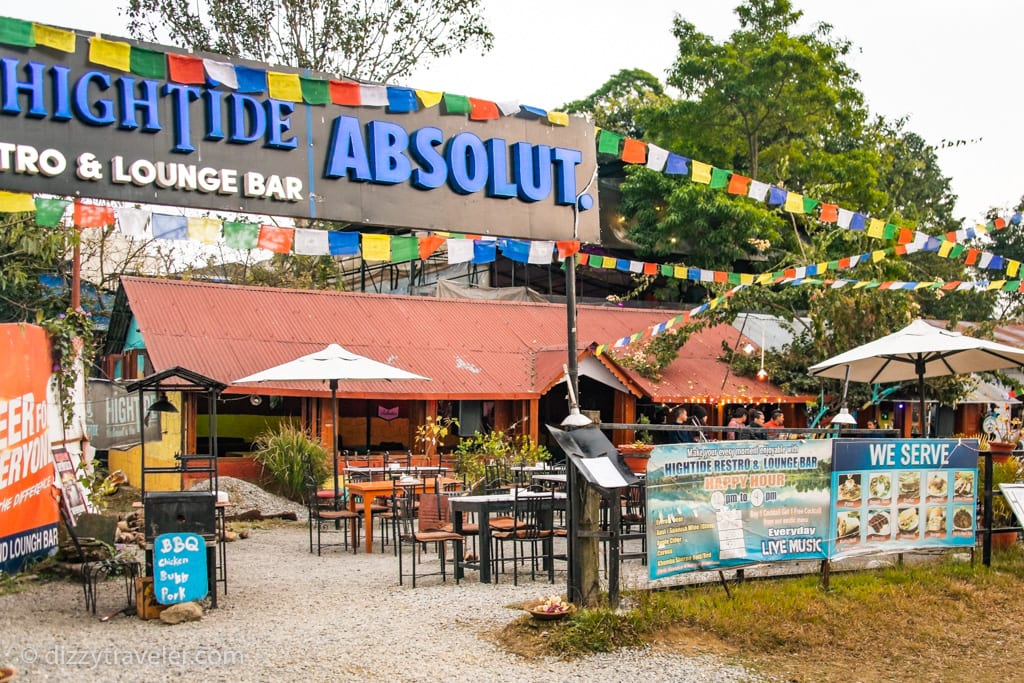 Early Morning Trip To Sarangkot Viewpoint
Sarangkot Viewing Point is, without a doubt, the best place to observe the Annapurna range during the sunrise. The early morning view is spectacular while the sun rises slowly in the horizon, and the first light hits the 8,000+ m peaks of the Anapurna range in the distance.
Getting up there is easy, but if you want to see the spectacular sunrise, then definitely need to start early from your hotel. Around 5 am give or take a few minutes depending on the time of the year.
The ride to the top at the elevation of 5,500 ft (1592 m) takes about 45 minutes from lakeside hotels. Then visitors need to climb up steep steps for 15 – 20 minutes, from the parking area, which requires good health for sure. Even the sunrise is at 6:50 at the time of our visit, but we needed to be up there at 6:00 am because as the sun rises slowly in the horizon, and the first light hit the snow-covered 8,000m peaks of the Annapurna range and fishtail mountain peak way before that. The view is magnificent, as snow shines so bright as if they are on fire.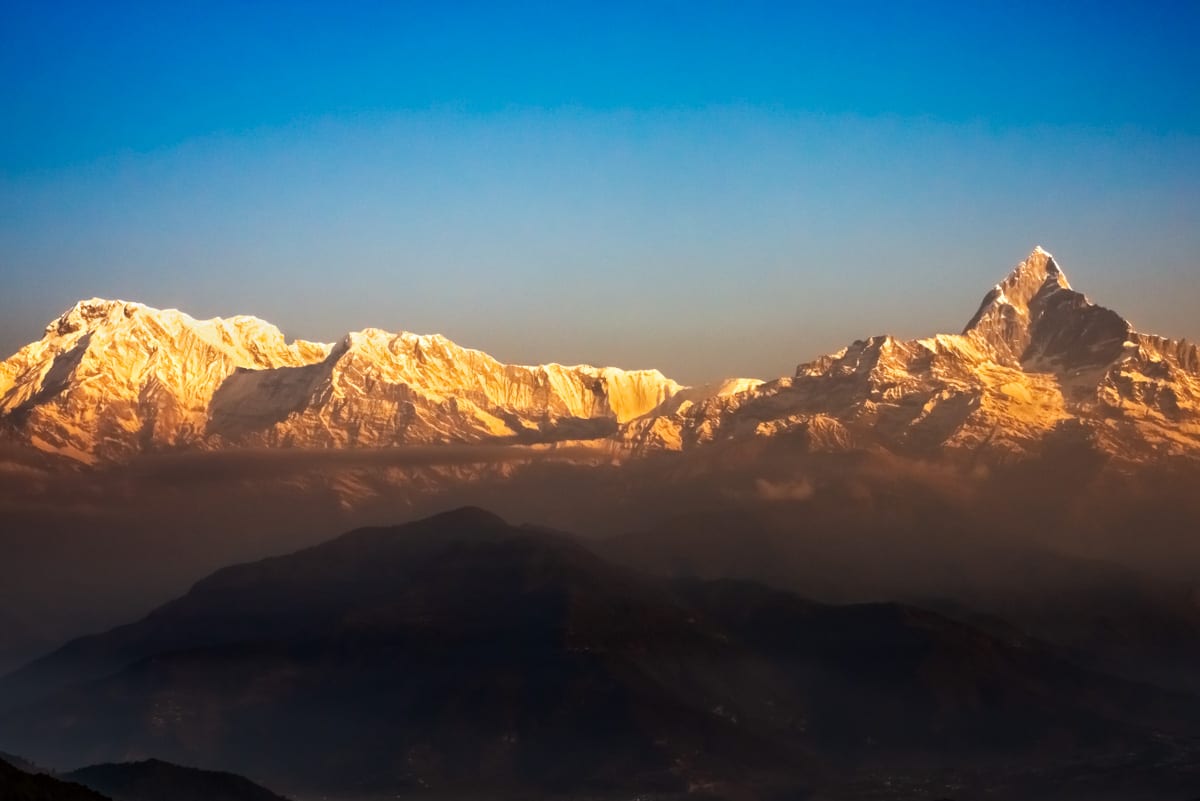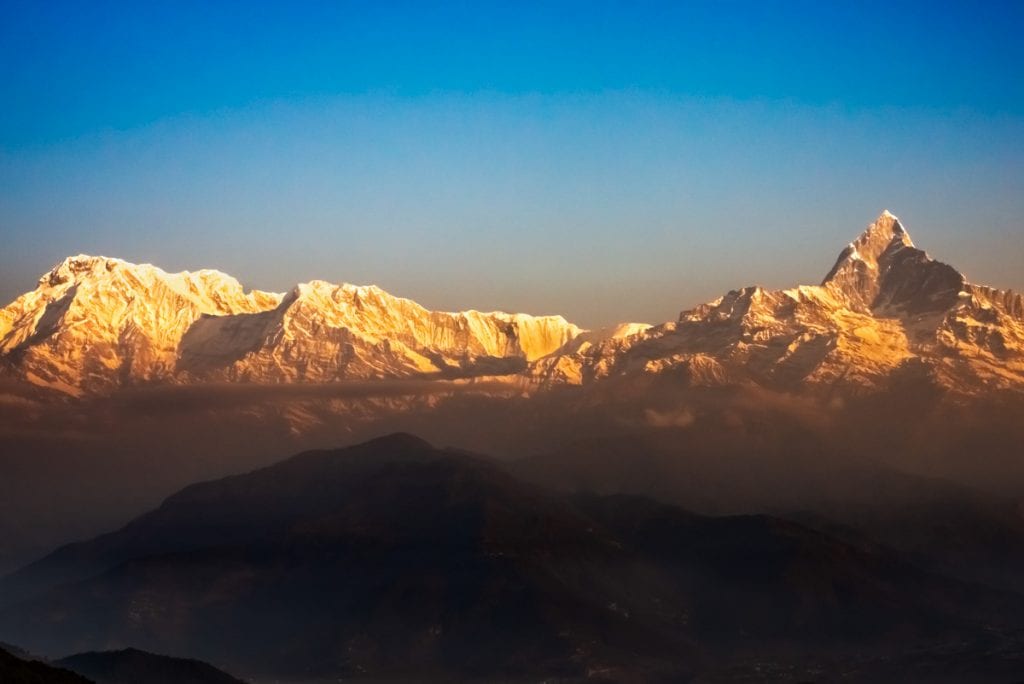 There are a number of chai stalls and tea houses just near the viewpoint which serve fresh tea or coffee, perfect for the early morning view tower visitors but they need to come down a little to get there.
Visit Devi's Falls
Devi's waterfalls in Pokhara, located right across the Gupteshwor Mahadev Cave, about 5 km from Lakeside road. The 500 feet long and 100 feet deep fall is best viewed during the rainy season between June to September. It is also known as "Patale Chhango" which means "Underworld Waterfall." as it falls down some rocks before disappearing into an underground tunnel heading to Gupteshwar Mahadev cave. We went there in winter, so it was not that exciting for us.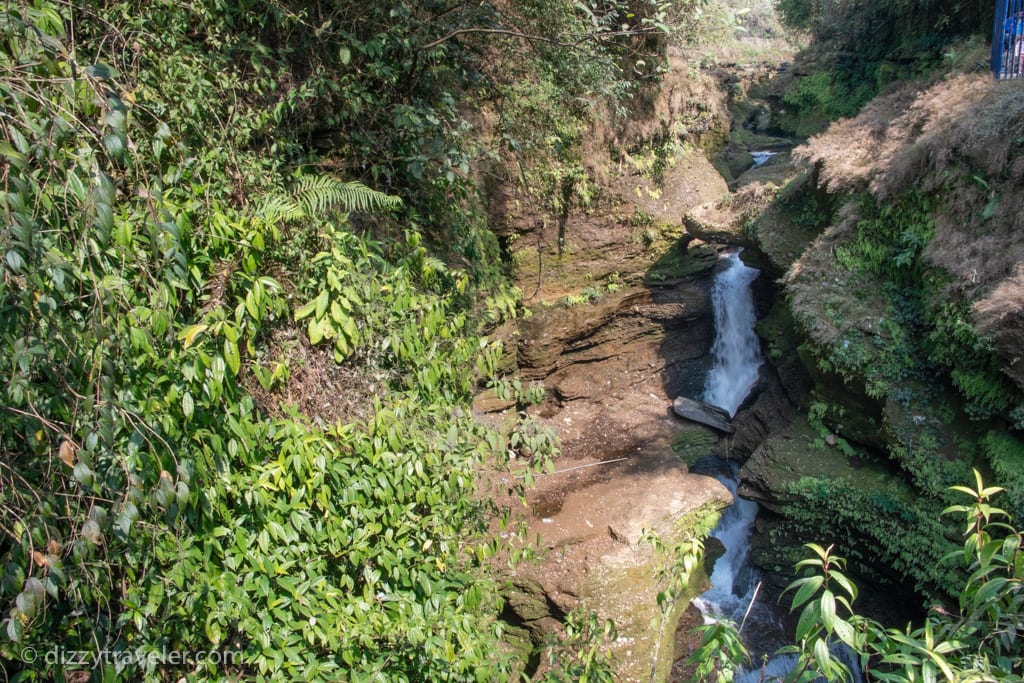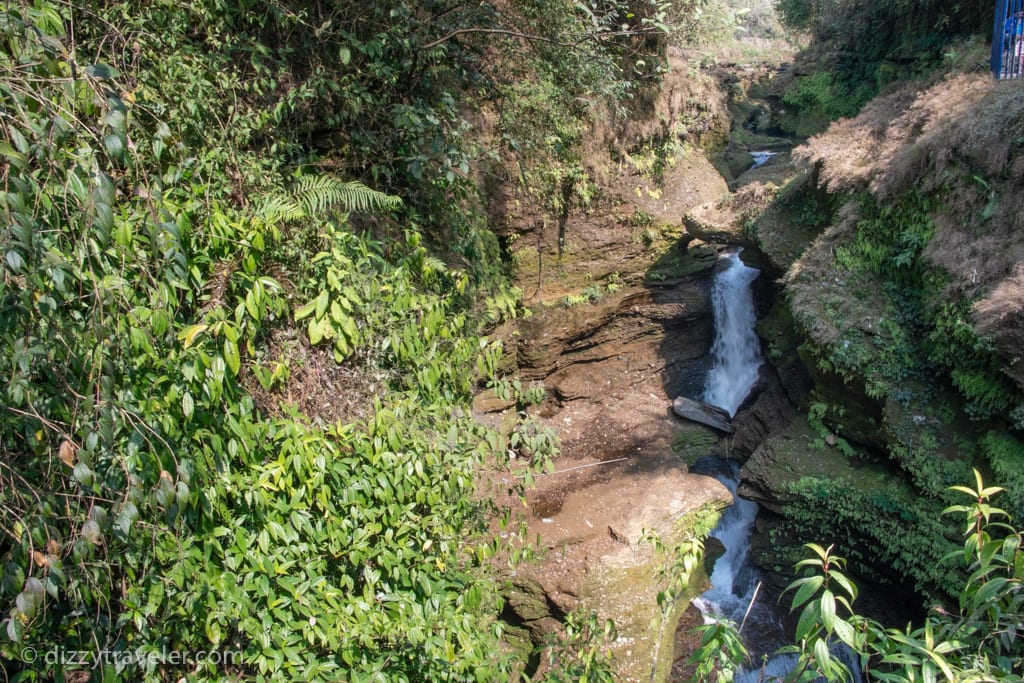 Gupteshwor Mahadev Cave, Pokhara
From Davi's Falls, Gupteshwor Mahadev cave is just across the street. We had to go down the stairs to get inside. I did not find something impressive but came to know that it is Nepal's most famous cave. As usual, the cave was wet all over, needed to protect my camera in places. I saw visitors wearing a helmet to protect their head from dripping water and the low ceiling also using their own head torch as some of the areas were dark. I think it worth visiting if you are in that area and combining your trip with some other attractions like World Peace Stupa hike, Tibetan settlement, and Devi's fall.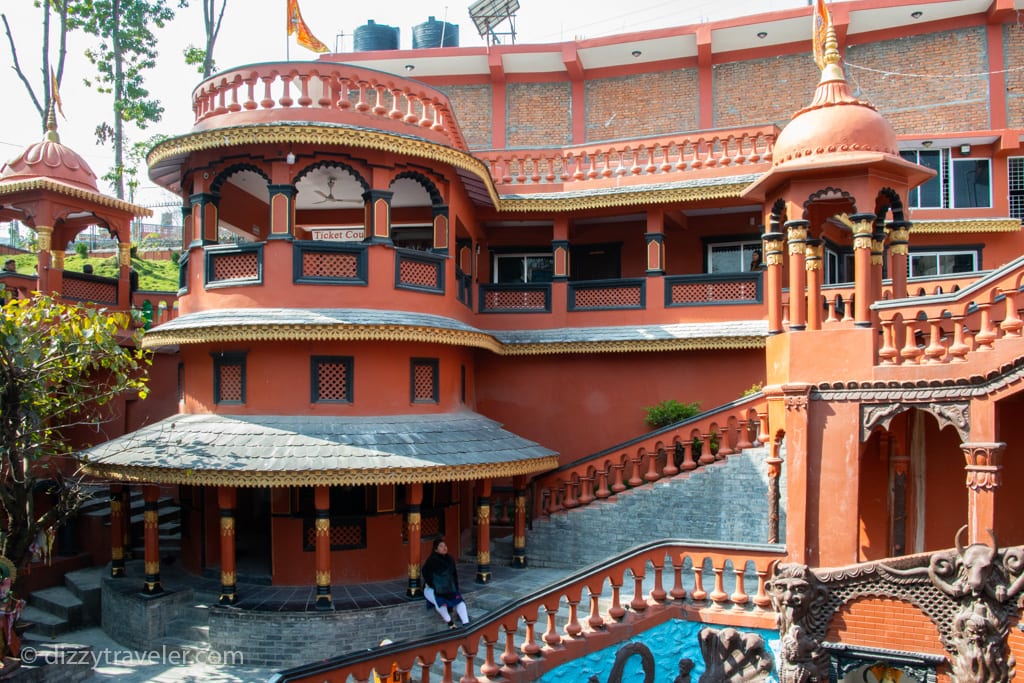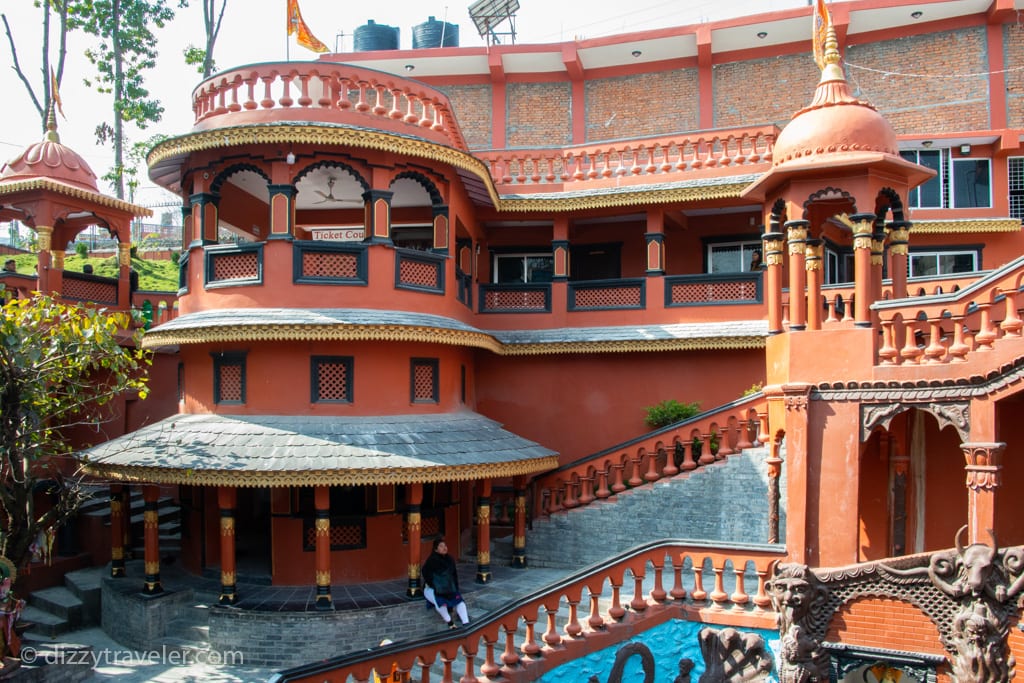 Checking Out Bindabasini Temple, Pokhara
Bindabasini Temple is one of the oldest Hindu temples in Pokhara, Nepal, well known for its shrine dedicated to Goddess Durga, the sacred place for Hindu worshippers. It is located near Bhimsen tole Bazaar at the top of a hill overlooking the beautiful view of Pokhara city and surrounding mountains in the far distance. It is worth visiting Bindabasini while in Pokhara. The temple is crowded on Saturdays, and during Durga Puja, thousands of devotees pore in to worship Goddess Durga and sacrifice animals and birds.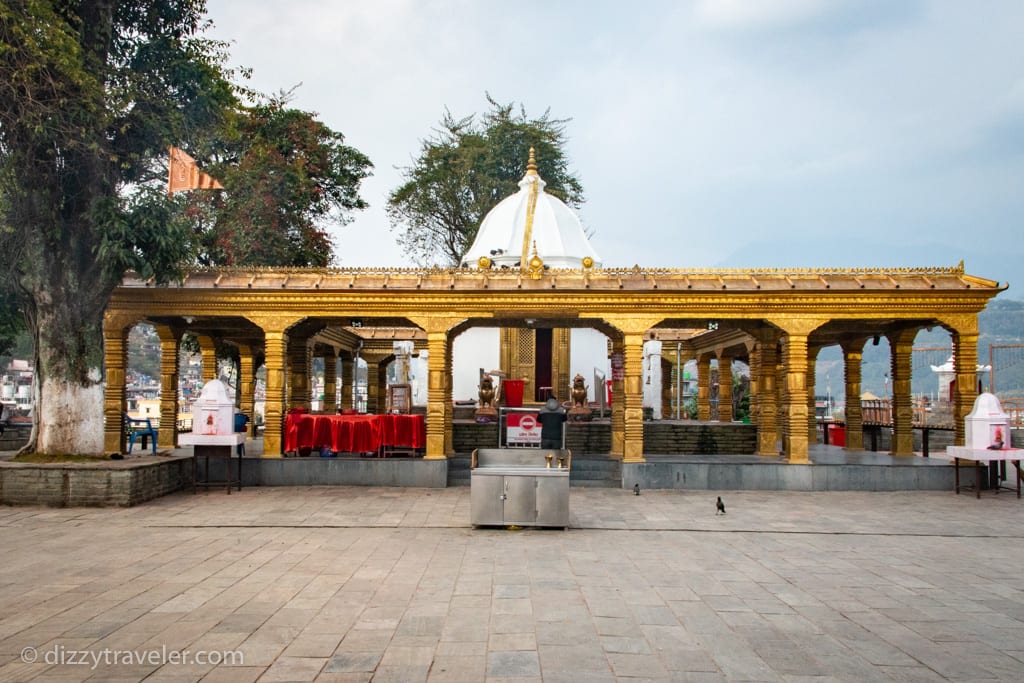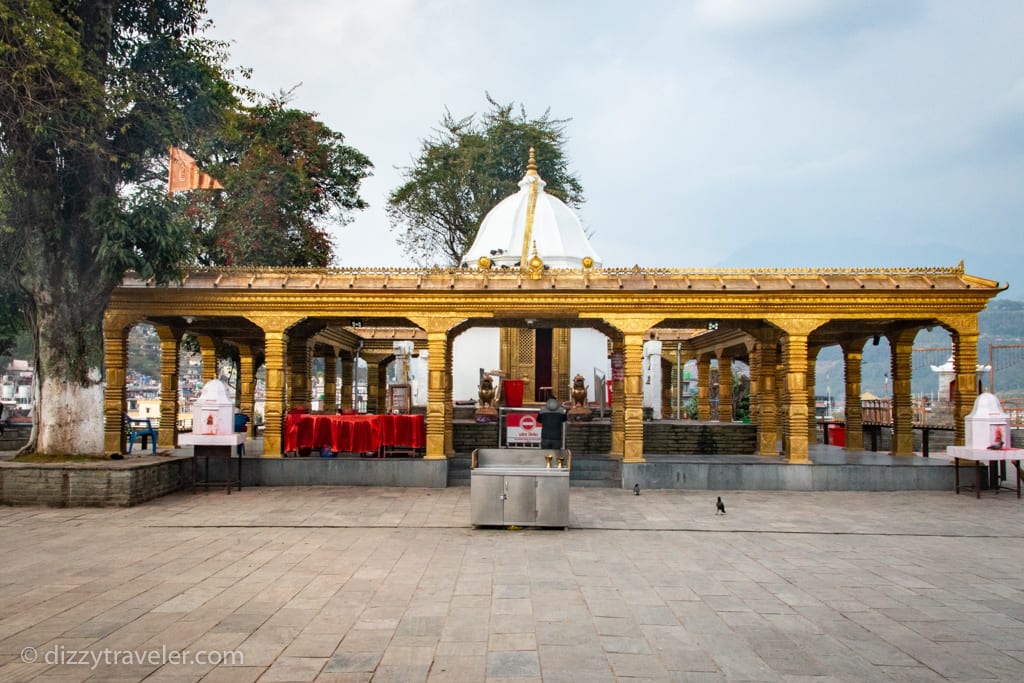 Nepalese food and drinks worth trying
Nepalese food is typically a bend of Indian, Tibetan, and Chinese ingredients. Dal Bhat is a popular item throughout Nepal, available for vegetarians and non-vegetarian. This dish will keep you full for a while a combination of lentil soup, rice, vegetables.
Nepalese momo (Tibetan style dumplings) is one of the most popular foods in Nepal. It is usually fried or steamed dumplings filled with steamed vegetables or meat, served with local dippings sometimes spicy.
I also loved Newari food, tried a variety of Newari indigenous dishes and found them delicious. Donut like crunchy sweet-flavored puffy Sel Roti is made of rice flower usually popular for breakfast or snack. There are a few local beers I liked, including Gorkha, Everest, and Namaste.
Lunch at Nepasa Bhojan Restaurant
Just next to our hotel, we found a Newari food joint called Nepasa Bhojan, well known for the indigenous taste of Nepal. An excellent choice to have our lunch over there before heading to the lake for a boat ride. The Tibetan style cooking was delicious, mostly meat items and we loved them all.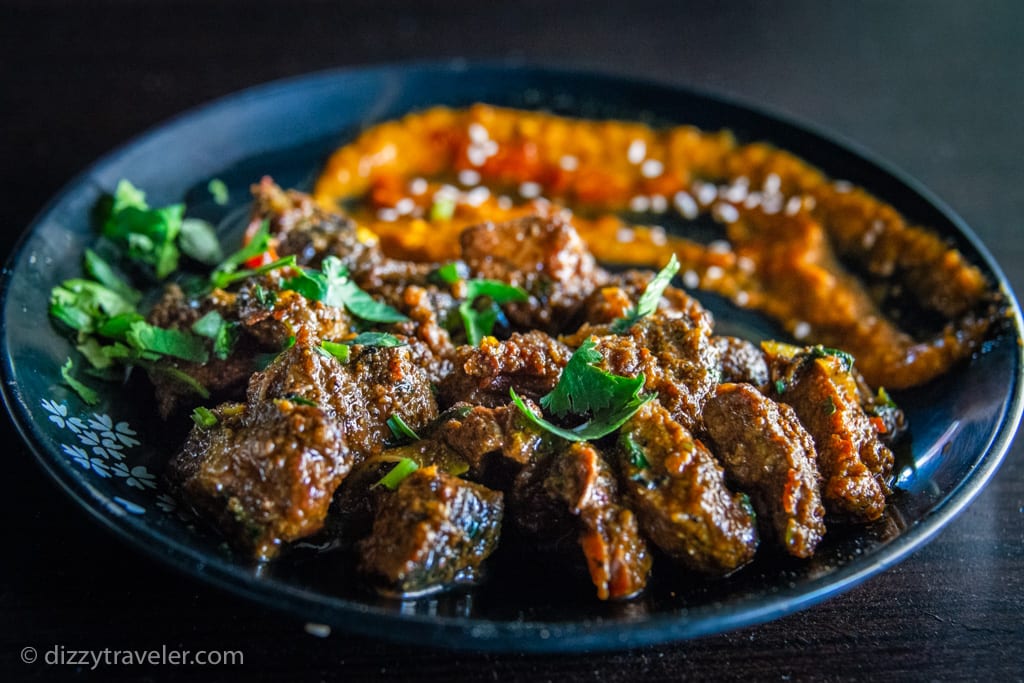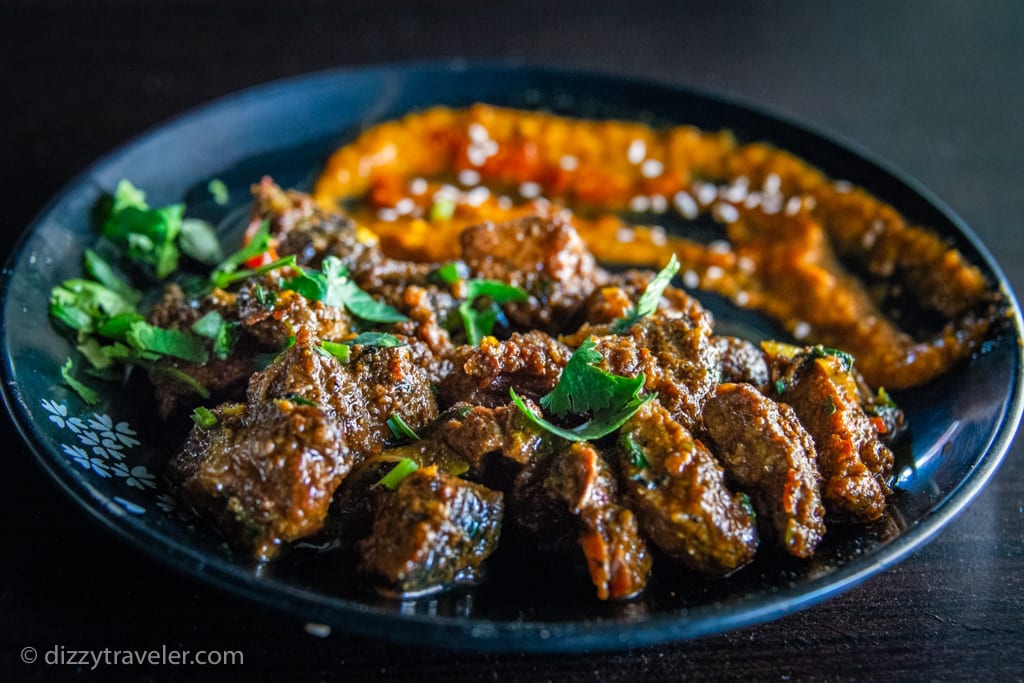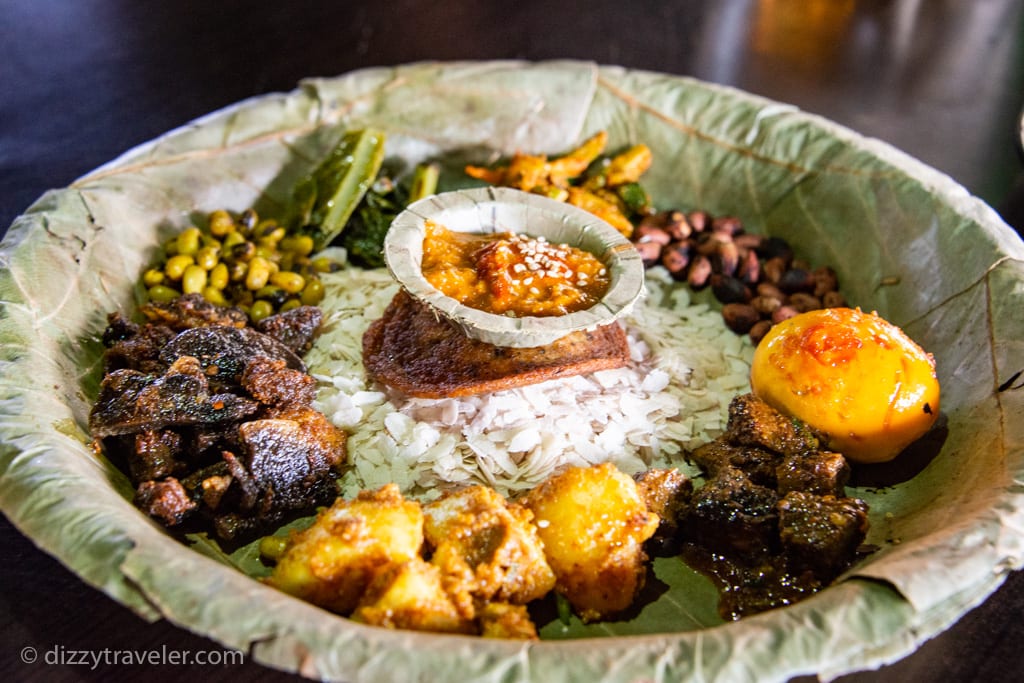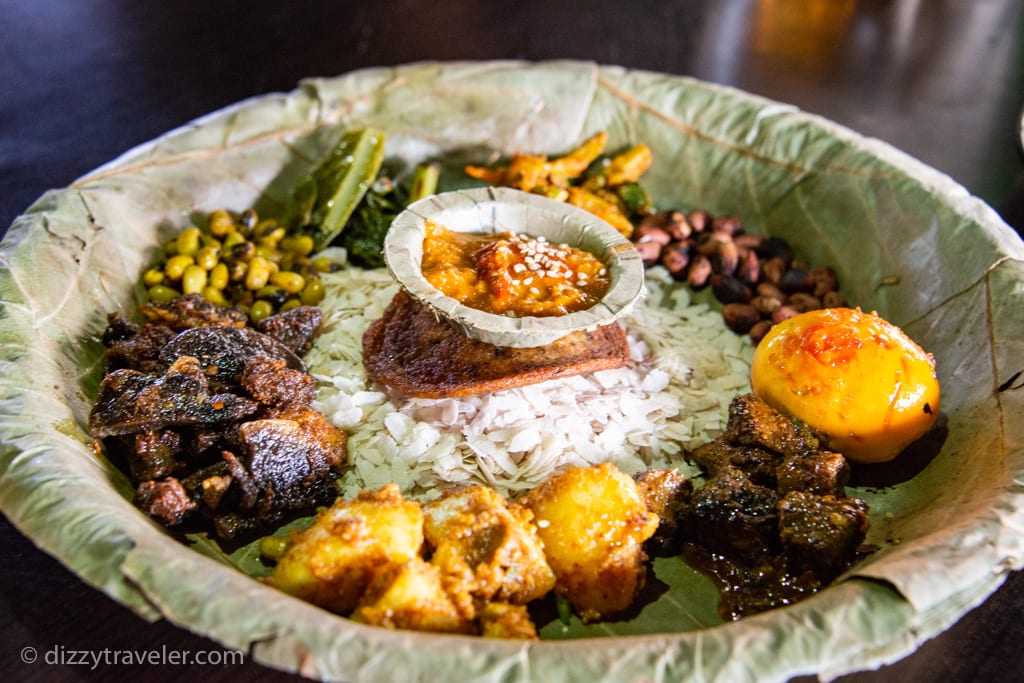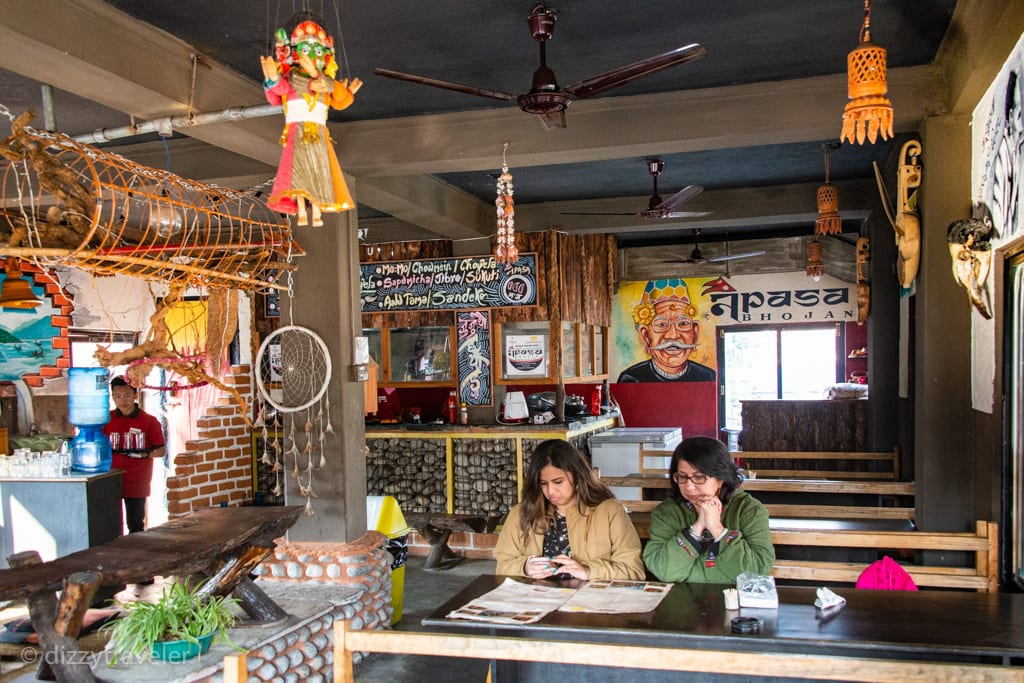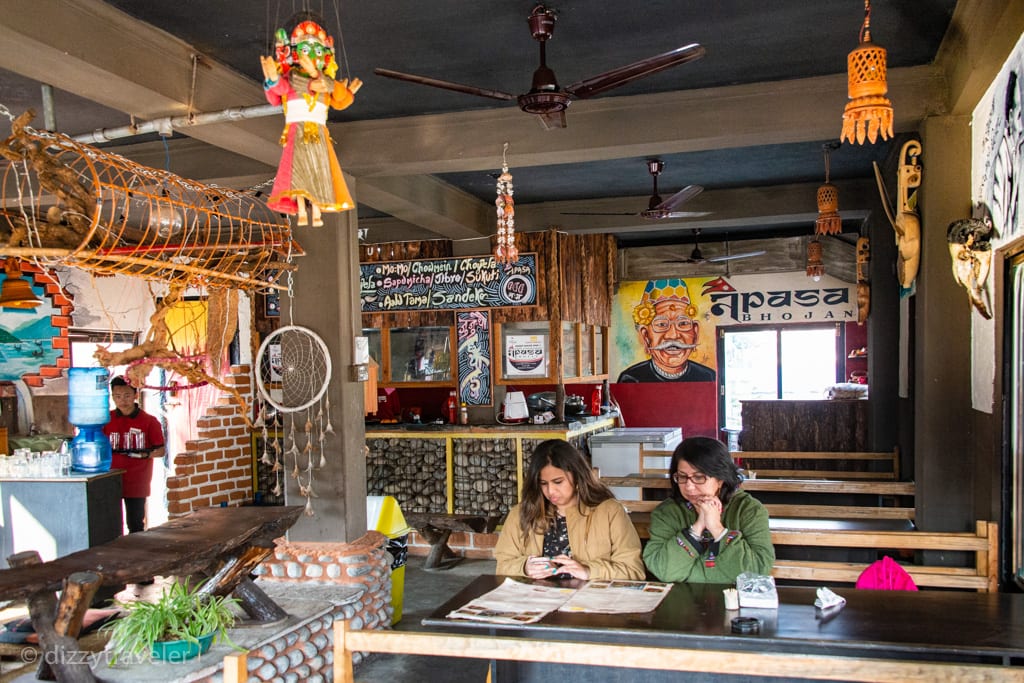 Where Did I Stay In Pokhara
The location of this hotel could not be better, right by the beautiful Phewa Lake, and the rowing boat pier is across the street. Walking distance to many attractions in town.
Hotel rooms are spacious and clean with a beautiful view of the snow-covered Annapurna mountain range. Breakfast at the hotel was delicious. The complimentary airport pick-up and drop-off was an added service we appreciate. I would stay there again.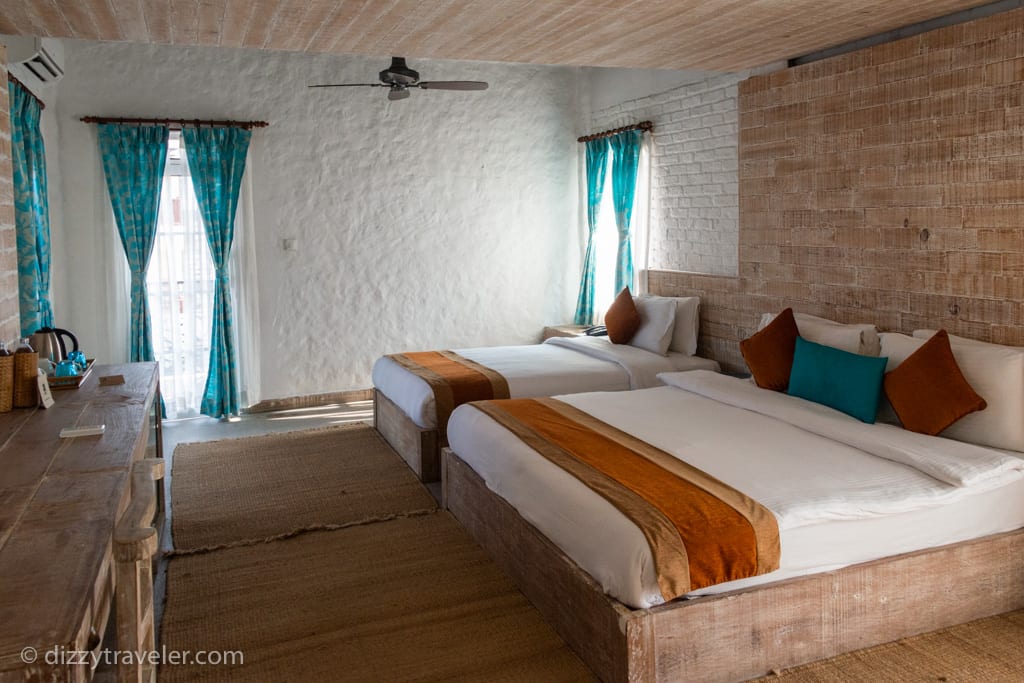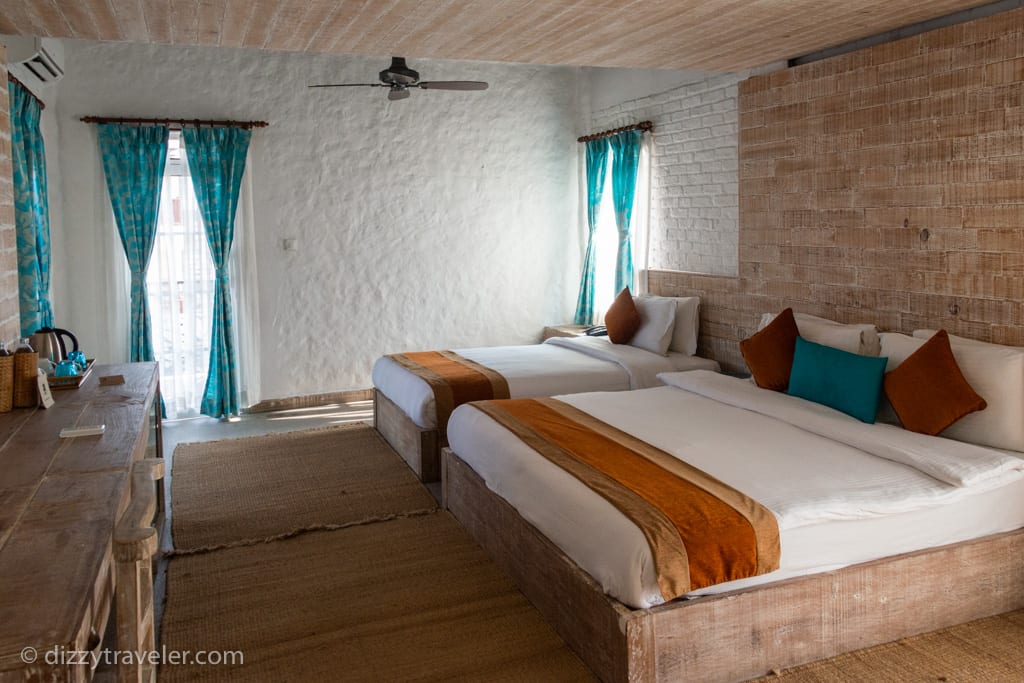 Helpful Information
My Opinion and Last Word
Have you been to Pokhara, Nepal? Any cool tips to share?
I loved being in Pokhara and want to go back again. I hope my story has motivated you to plan your visit.
Please leave a comment below! I would love to hear from you to improve my knowledge.
Was this travel guide helpful for you?
If you would like to help me continue making free guides, here is one way you can help:
Share This Guide – If you have a friend that would benefit from this guide, share it with them. Or post this guide on Facebook, Twitter, or Instagram.
Your support would definitely help me making more free guides like this. Thank you in advance!
Affiliate Link – This post in Dizzy Traveler contains affiliate links, which means I receive a referral commission if you purchase after clicking at no additional cost to you. These funds go to maintain the site. Thank you for your support.