Sapa, Vietnam is located about 316 km northwest of Hanoi, close to the Chinese border and Lao Cai. Hanoi offers luxury Sleeper bus, train, minibus, and private car to get there. It is becoming a popular destination for tourists and locals due to the natural beauty and unspoiled minority cultures of hill tribes.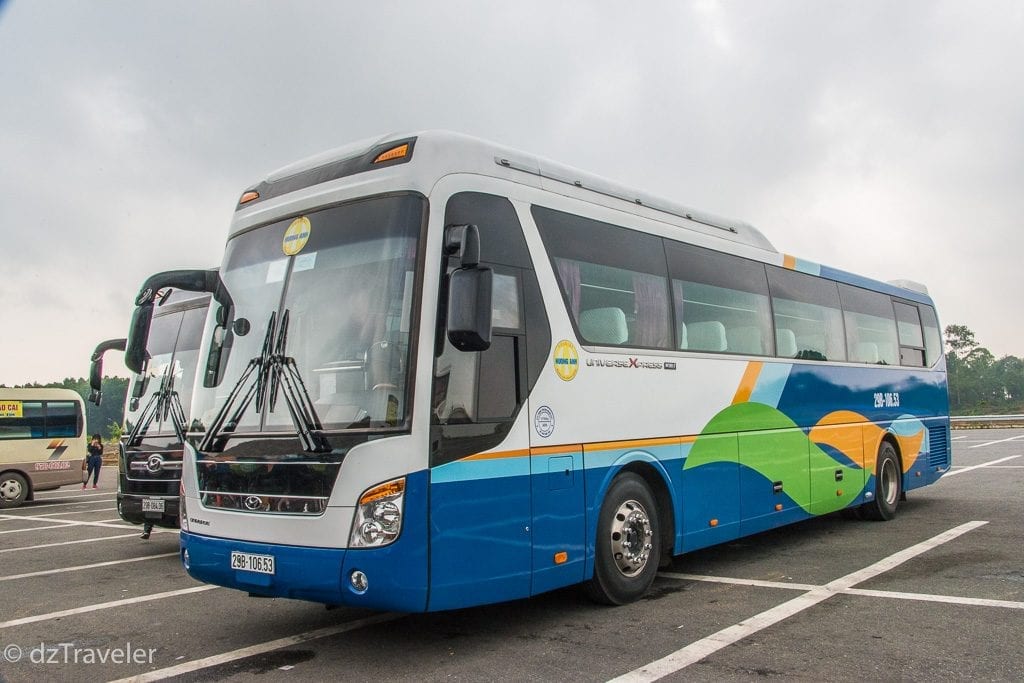 Early Morning Bus To Sapa
I was staying at the Old quarters of Hanoi a hot spot for foreign tourists. As part of a package tour, I was picked up from Hanoi Brilliant Hotel and Spa at 7:15 am. The minibus dropped me off at the main bus terminal to change over to a bigger bus operated by Good Morning Sapa.
An English speaking tour guide Tung greeted us at the bus and entrained us with jokes and talked about Vietnam history, language, and explained our itineraries in detail also handed over bottles of water.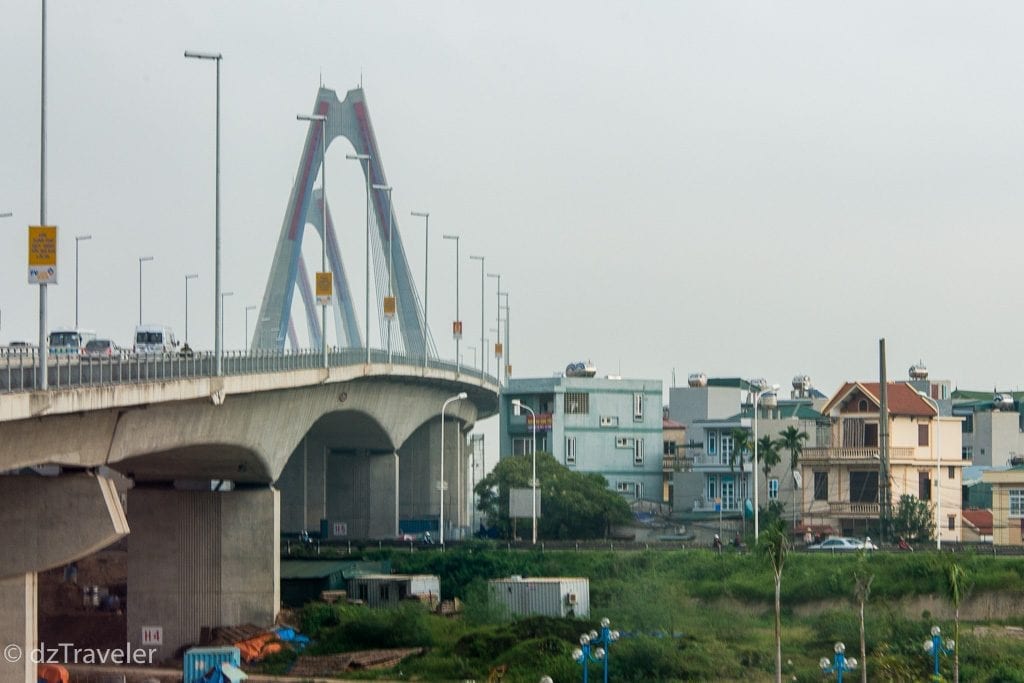 On The Bus
It was a comfortable ride with enough legroom and reclining seats. For extra comfort, they made frequent stops along the way; our bus made two stops, one for 25 minutes for breakfast, clean toilets and restaurants, and a 15-minute restroom stop.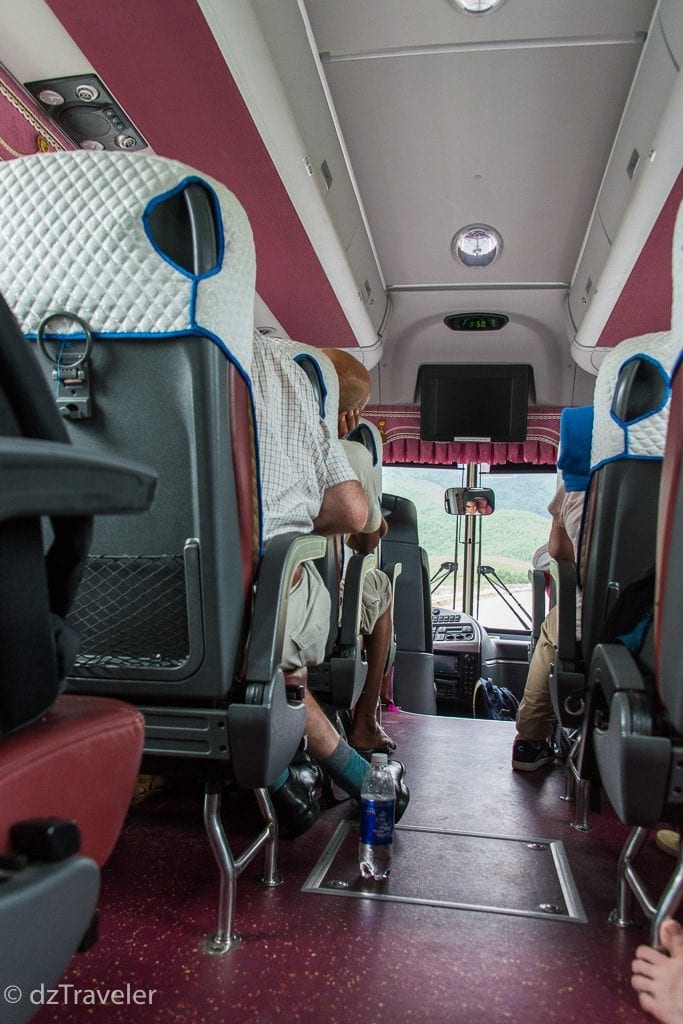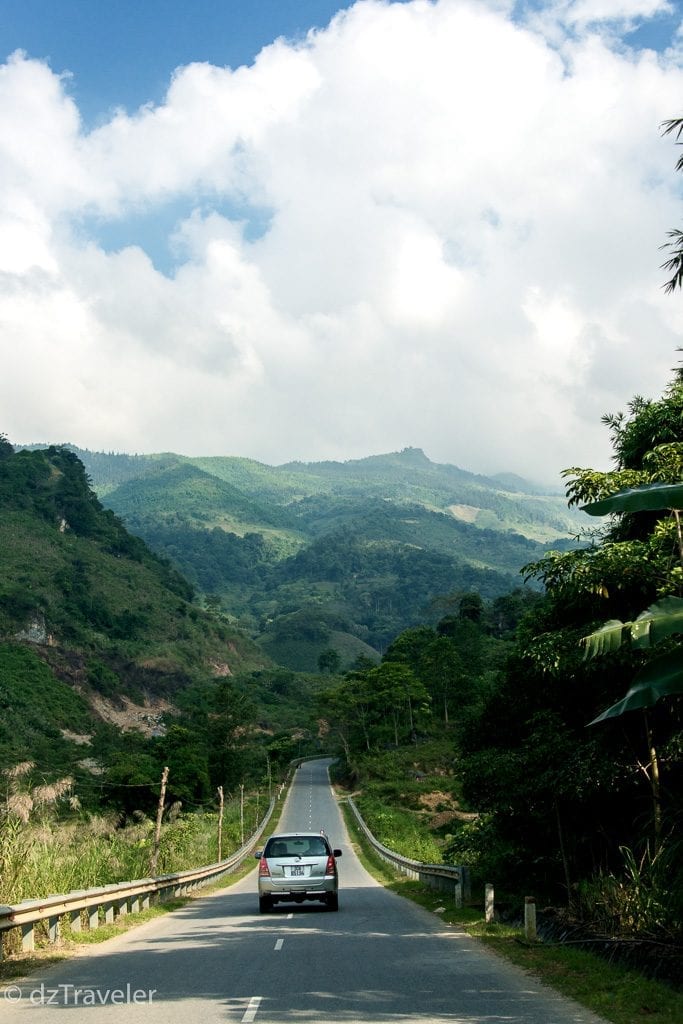 On The Road
It was very early in the morning, so we were able to quickly get out of the city, avoiding morning rush hour traffic. Once out of town, the new four-lane toll highway was pretty nice. Therefore much better than arriving at Lao Cai train station exhausted after overnight 8 hours of a train journey. Additionally on top of that 1+ hour minibus ride to get to Sapa town from the train station.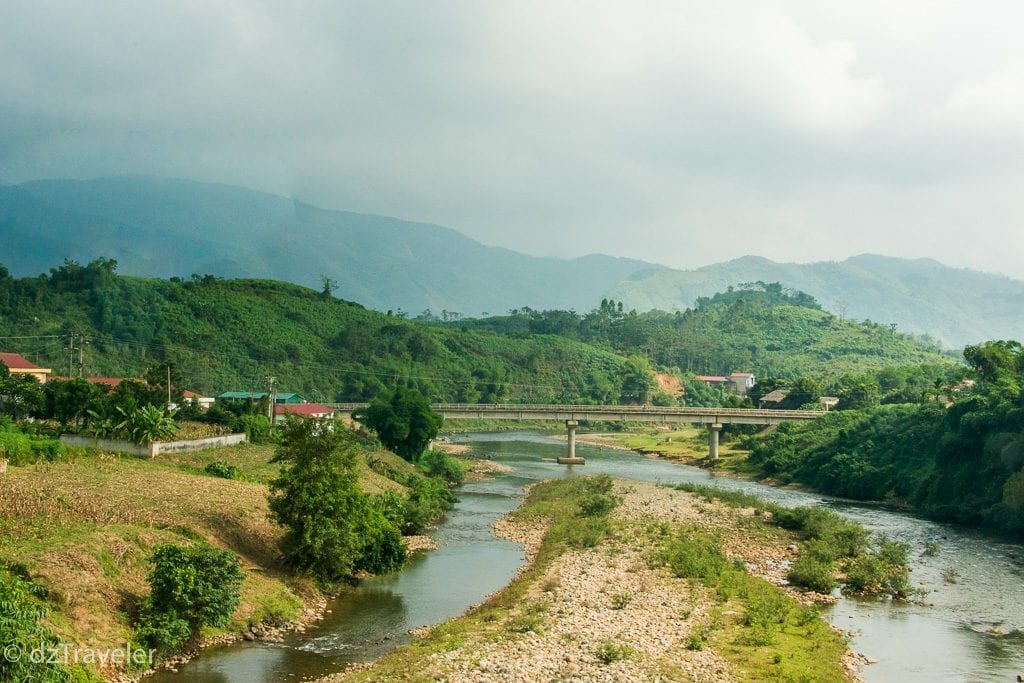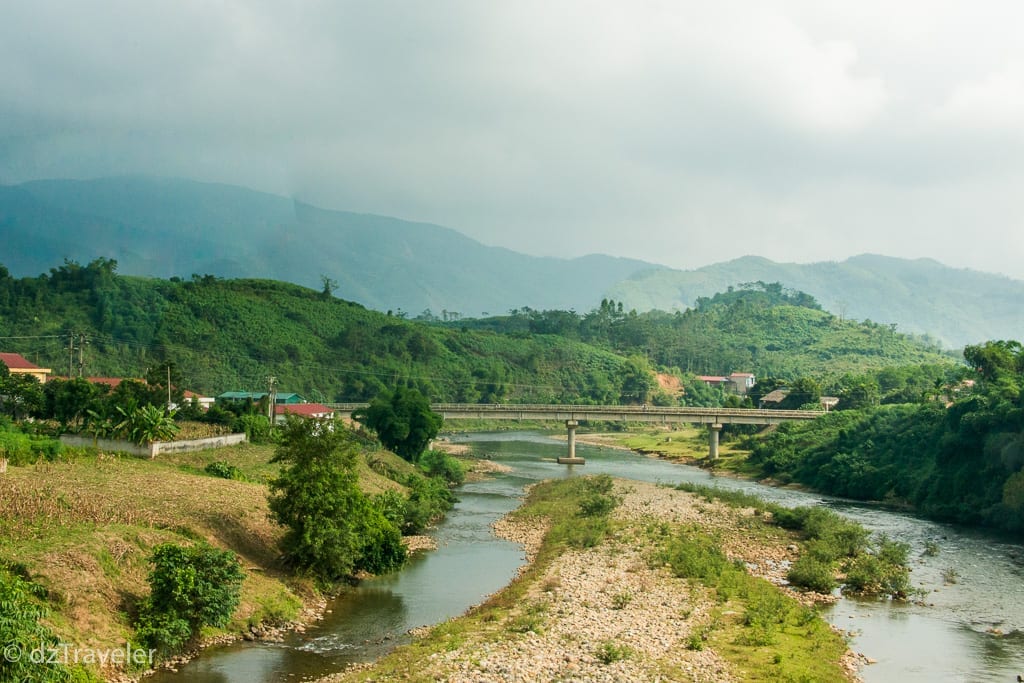 Rest Area On The Highway
There were food stores and restaurants with all kinds of local food available in those rest areas. The landscape on both sides of the highway was picture perfect. Especially the last leg of the trip, 38 km uphill zigzag road from Lao Cai to Sapa was picture perfect. Sapa town at the altitude of 1500 meters (about 5000 ft).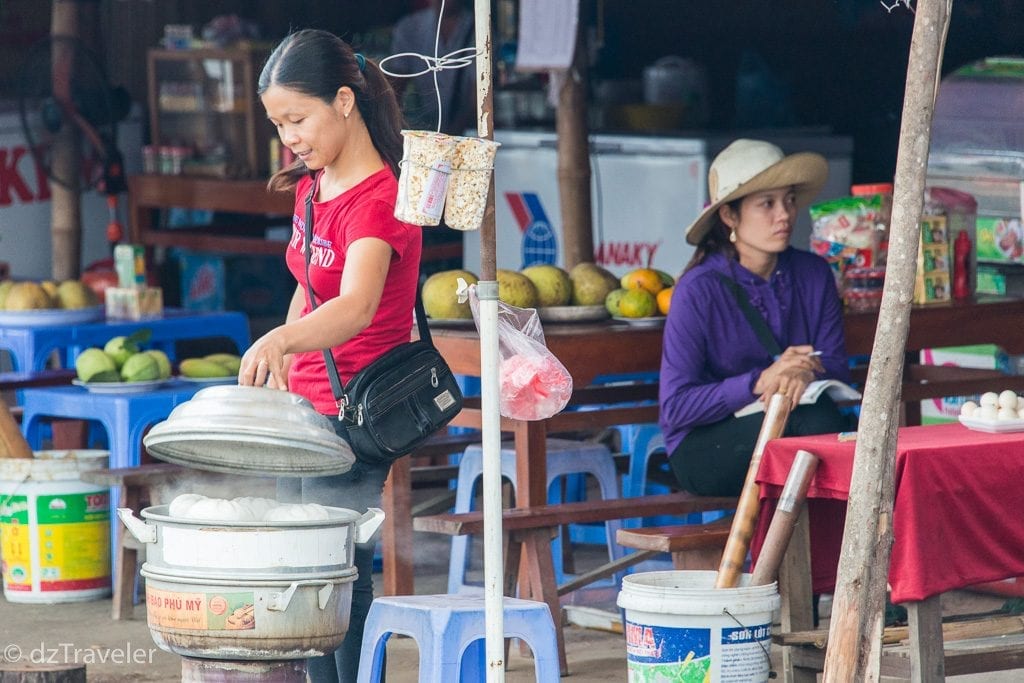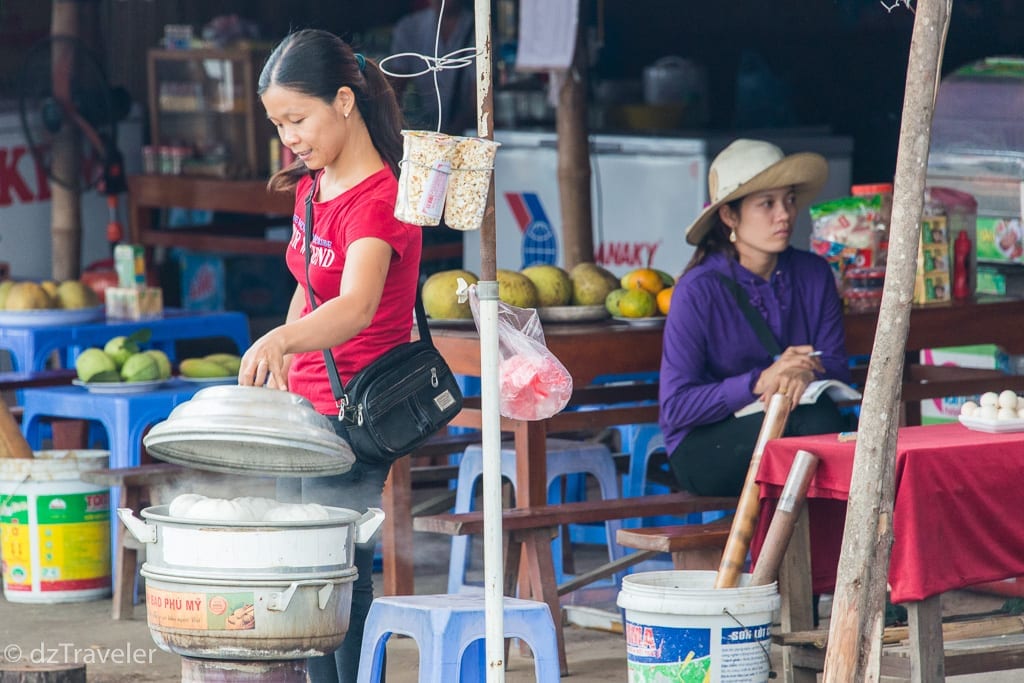 Arrival At Sapa
Our bus arrived Sapa little before 1:00 pm, It was amazing to see many hill resorts, we pass through the market, and noticeable dressed local ethnic Hmong, including the Red, Black, Green and Flower Hmong all around the town.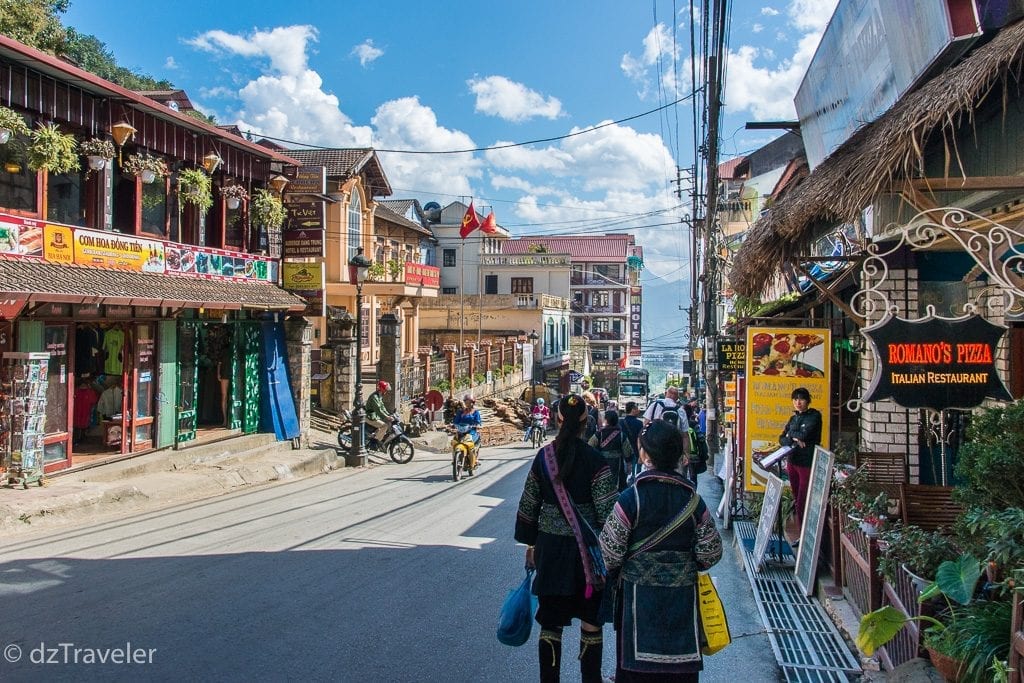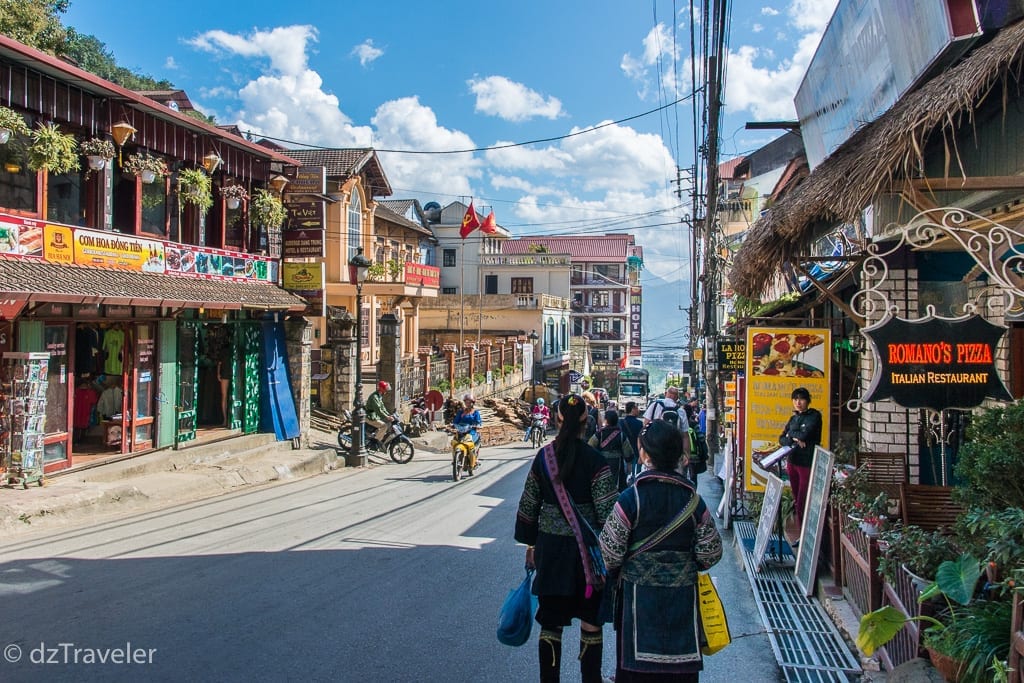 Helpful Information
How far is it from Hanoi to Sapa
Hanoi – Sapa by road = 251 km
By Bus – about 6 hours
by Train – about 8 hours
How far is it from Lao Cai to Sapa
Distance from Lao Cai to Sapa = 38 km
By bus – about 1+ hour
How far is it from Sapa to Bac Ha
Bacha – Sapa: 110km
By Car – about 2:45 mins
When is the best time to visit Sapa?
One of the Hmong tour guides told me that the best time to visit Sapa is from March to May and September to December, especially when the weather is relatively dry with sunshine during the day and cooler nights.
Autumn in Sapa
Between September to October, an excellent time for photographers as all the terraced rice fields are filled with yellow-colored makes the mountainous scenery incredibly gorgeous.
Spring in Sapa
In April and May, the entire hilly area becomes beautifully eye-catching when the local tribal people cultivate rice in the terrace.
Summer in Sapa
Between June to September is the wet season, it is not considered the ideal time to visit Sapa since it's the peak months for rain, typhoons, and mudslides.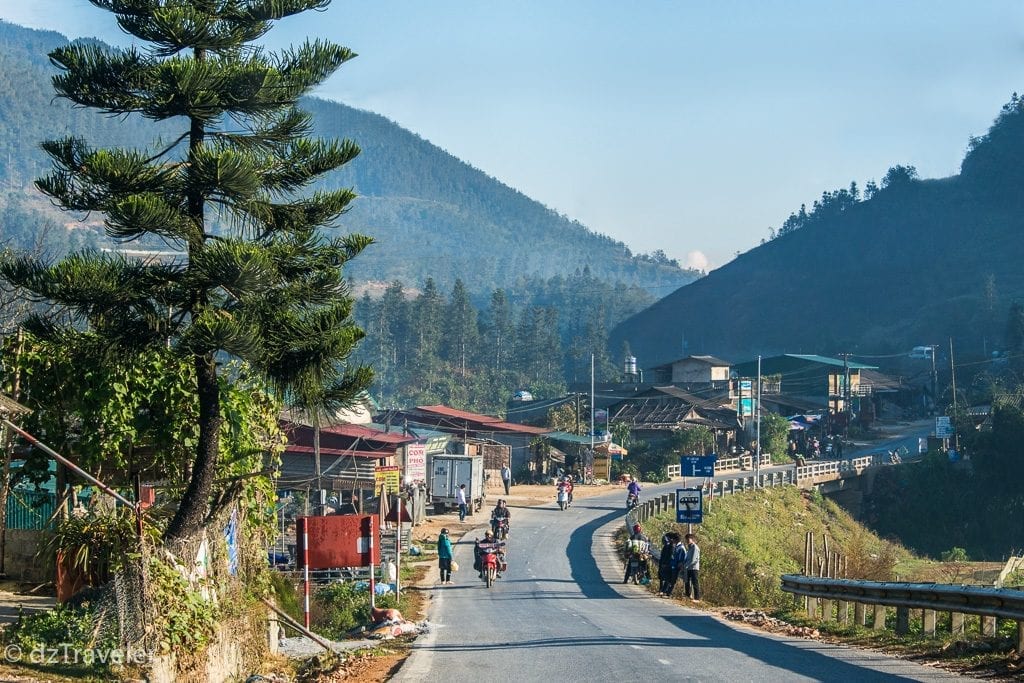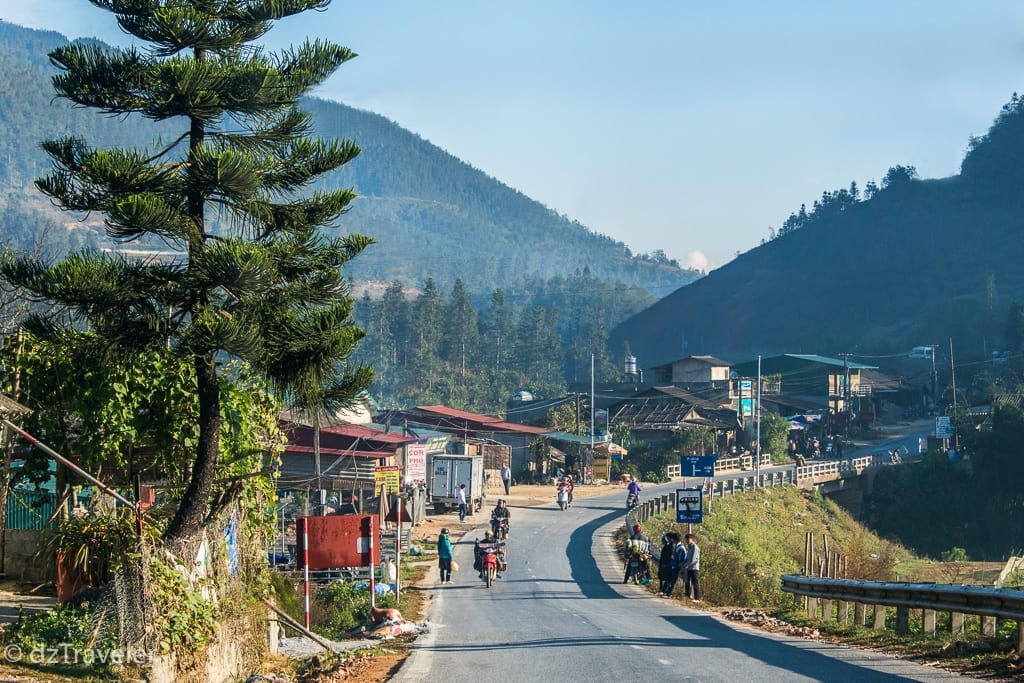 How to get to Lao Cai / Hekou, China border crossing
You could get a tourist bus from the Church area to Lao Cai – 28,000 VND (US $ 1 = 22500 dong) and from the Lao Cai train station get a motorbike taxi (Xe Om) each for 20,000 VND (less than US $1) to the border. If you are light it's also walkable distance only about 2 km ( 30 – 40 minutes walk)
Border Town of Lao Cai
Lao Cai is the capital of Northwest regional province of Vietnam called Lao Cai bordering with the province of Yunnan in China.
---