We left Newark, New Jersey, at 5 pm on a United nonstop flight and arrived at Panama Tocumen Airport at about 10 PM. Then I picked up our rental car, which was a smooth 25-minute drive to the hotel, thanks to my GPS. Since I am used to driving in crazy New York City traffic, driving in Panama City wasn't so crazy. I did not plan any activities since it was already late at night.
The next day we awoke very early with excitement as I was always thrilled driving in a different country. Still, until now, my best adventurous experience was in Costa Rica, driving through the Monte Verde region. Considering the rush hour traffic, our first trip was out of the city to Gamboa, Colon. It was a wonderful trip to the rainforest, something not to be missed. Later during the day stopped at the Panama Canal (Miraflores Locks), which was on our way back. So spent some time and was trying to experience the entire process.
Having traveled through much of Central America, I found that Panama was definitely different from its neighbors. Panama City is the capital of Panama and is often called the Miami of the South. There are beautiful high-rise buildings on the waterfront, exotic food, excellent-looking buses, Spanish music everywhere, lots of activities, and energetic people.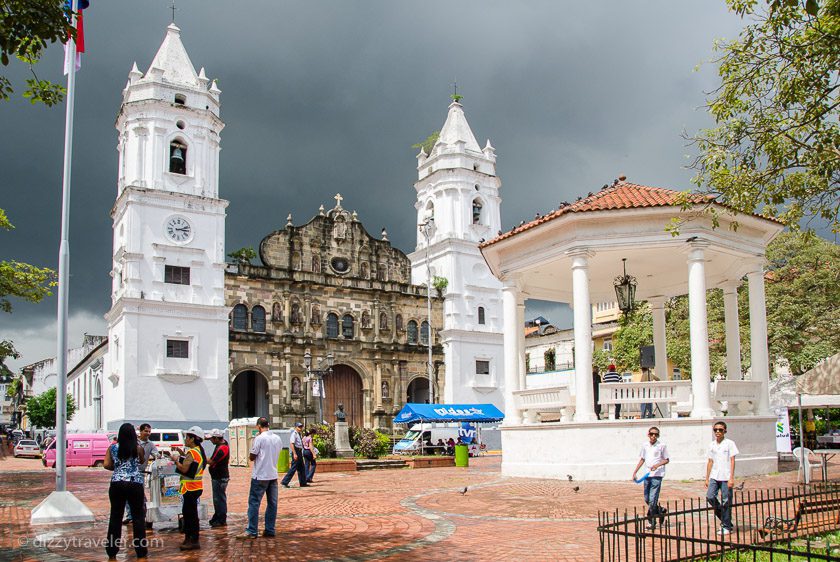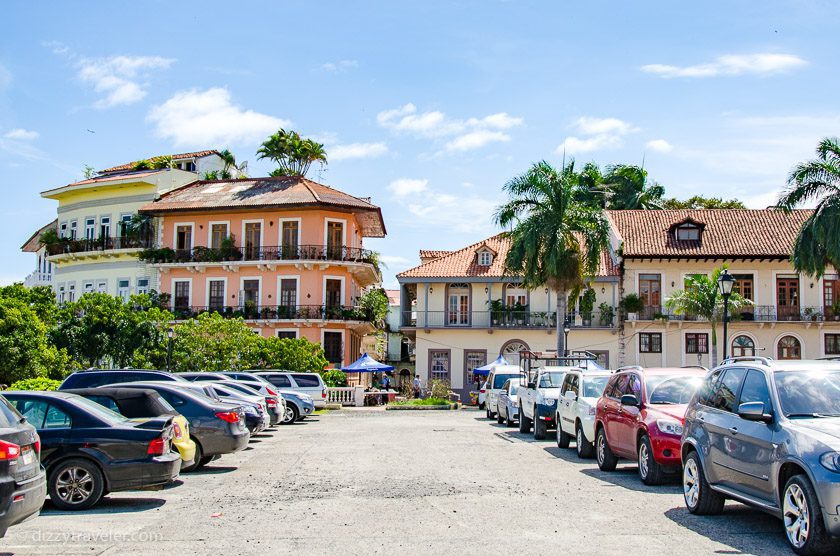 Top Things To Do In Panama
Visit Casco Viejo
Strolling through Casco Viejo is like going in time to witness a 342+-year-old Spanish colonial sector built in 1671—amazing colonial and Canal Era historical buildings that showcase Panama's colonial past. Unfortunately, most of the buildings are now empty, run-down, and in ruin, but most are in the process of being renovated. Nevertheless, the area definitely has a lot of old-world Spanish charm to it. Casco Viejo's a lot to see, such as a beautiful promenade, the Canal Museum, History Museum, and Presidential Palace. You'll also find some amazing food in the area. I highly recommend the weekend market in Plaza Independence for its delicious and cheap meals.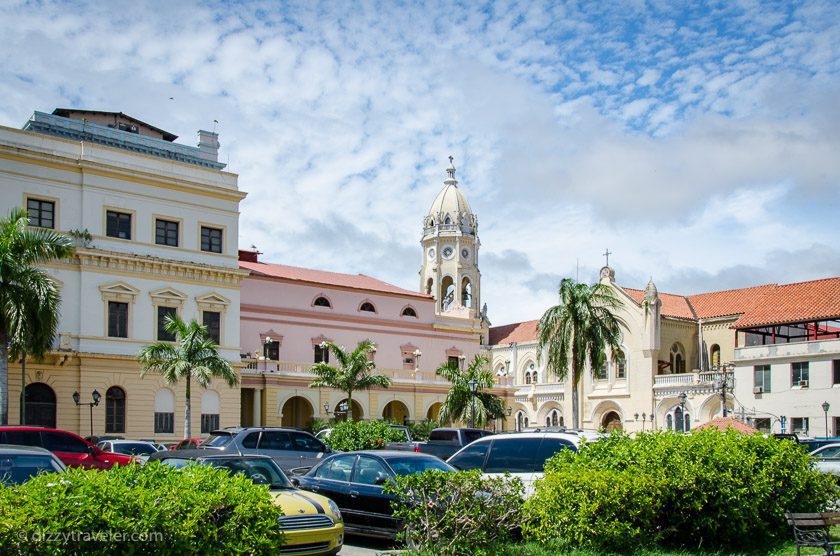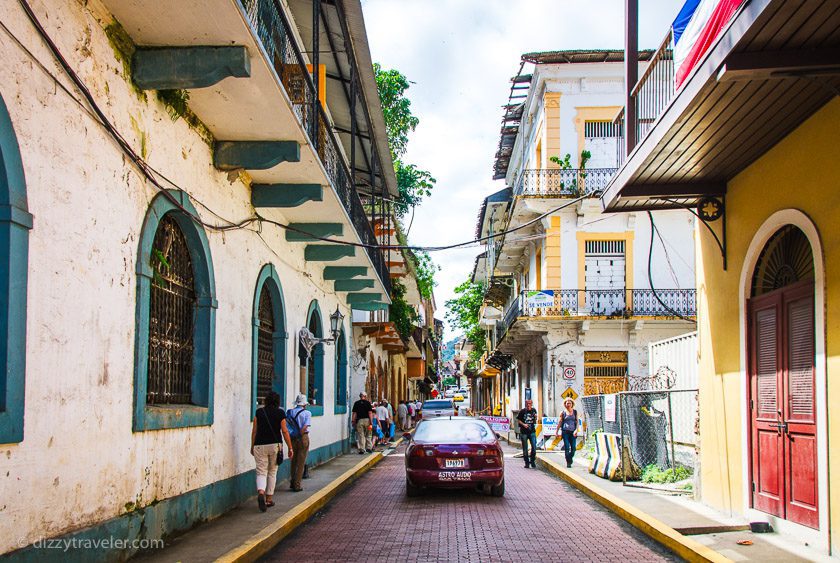 Visit Amador Causeway
With its spectacular views of Panama City's skyline and the Panama Canal, the Amador Causeway is a major attraction. The Amador Causeway is a narrow land bridge, built with rocks excavated during the construction of the Panama Canal, that connects the continent with four islands next to the Pacific Ocean entrance to the Panama Canal.
The islands used to be a base for US forces but have since been turned into a place many Panamanians spend their weekends jogging, riding a bicycle, skateboarding, or having a meal or drinks at one of the many restaurants and bars on the islands. In addition, you may take trips to the islands of Taboga and Contadora from its ports.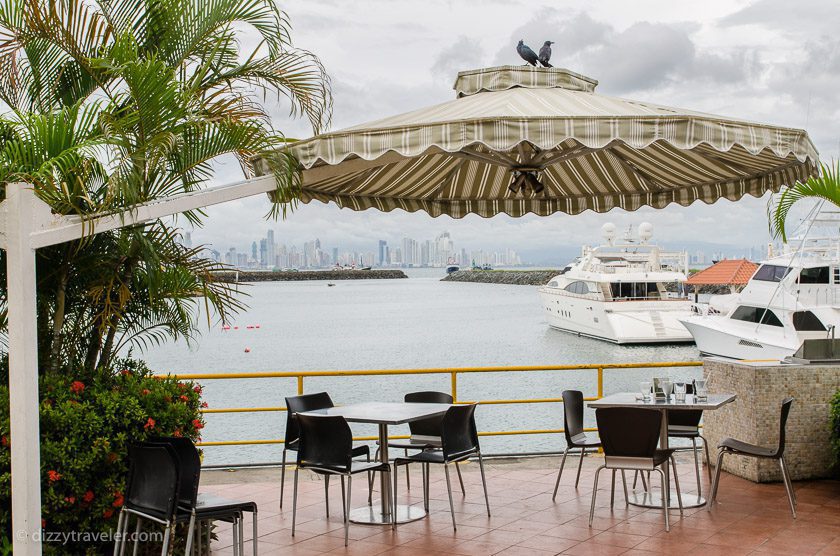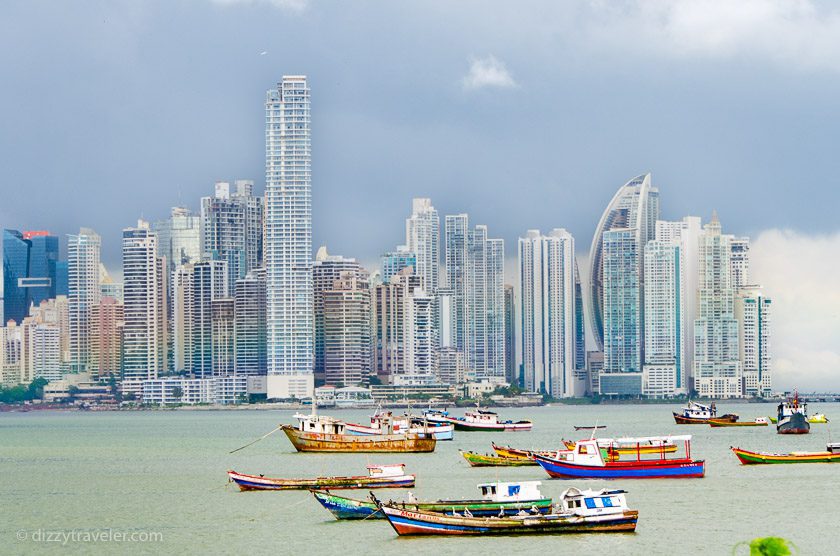 Day trip to Contadora Island
The Contadora is a perfect vacation destination that is still 'undiscovered' by many. You will find quiet, uncrowded, beautiful white sand beaches and friendly people ready to help you. The island is located near the coast of Panama, around 50 miles away.
The island offers excellent hotels and resorts that are suited to the finest facilities. You will find many luxurious apartments, condos, and villas around the island that can be rented or privately owned. The island is easy to get around, and you got over thirteen beaches to choose from when sunbathing. The island of Contadora became world famous when 1979, the Shah of Iran retreated there in exile. This spotlighted the islands as exclusive and expensive island for the rich and the famous.
The fastest way to get to the Pearl Islands is by plane. A 15-minute flight from Panama City Airport will cost you little more than just taking a ferry (1+ hour journey) from Amador Causeway.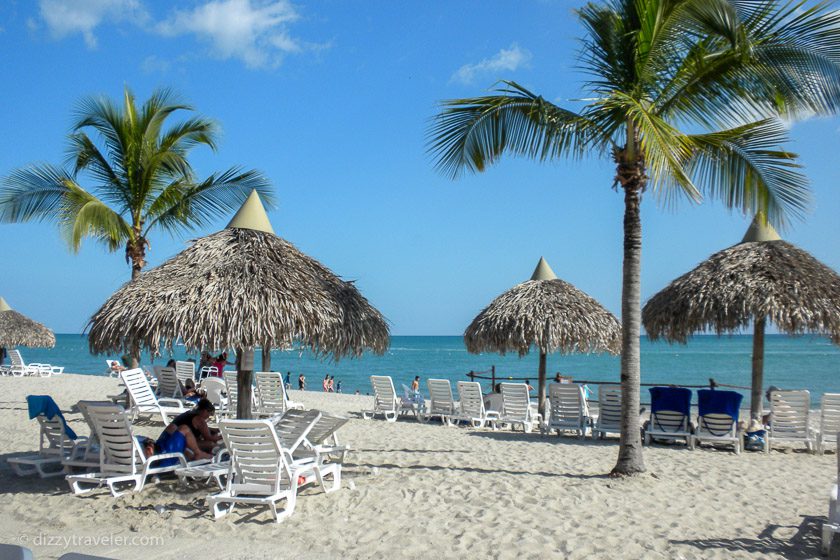 Trip to Tobago Island
Isla Taboga, known as the "Island of Flowers" for its lush bougainvillea, hibiscus, and jasmine, is a place to escape the streets of Panama City, enjoy the fresh sea breeze, get a little beach time in, and enjoy a relaxing lunch.
Unlike the Contadora, this island is only 19km (12 miles) off the coast, and the ferry ride here provides passengers with a dazzling view of Panama City and ships waiting to transit the canal. If you plan to visit places like Bocas or the San Blas Peninsula, I recommend skipping this low-key excursion, which is best for a day trip. But if you've got time in Panama City and are looking for a quick excursion, this trip doesn't require a tour operator or a lot of advance planning — just show up at the ferry dock and head over.
Explore Panama City
Cities aren't for everyone, but Panama City quickly became one of my favorites (then again, I love big cities).
On one side of the bay, you have this incredible skyline, with skyscrapers tightly packed along the oceanfront full of glitzy hotels, shops, restaurants, and bars… …but look the other way, and you have the crumbling old splendor of the Casco Viejo. As in Cartagena over in Colombia, the government is investing huge amounts into renovating this beautiful part of the city. Unfortunately, it's in that in-between stage – some of it has been restored, some is mid-way through, and the rest is still falling apart. If you head out in the evening, you'll find pop-up bars and clubs in buildings which look ready for demolition during the day.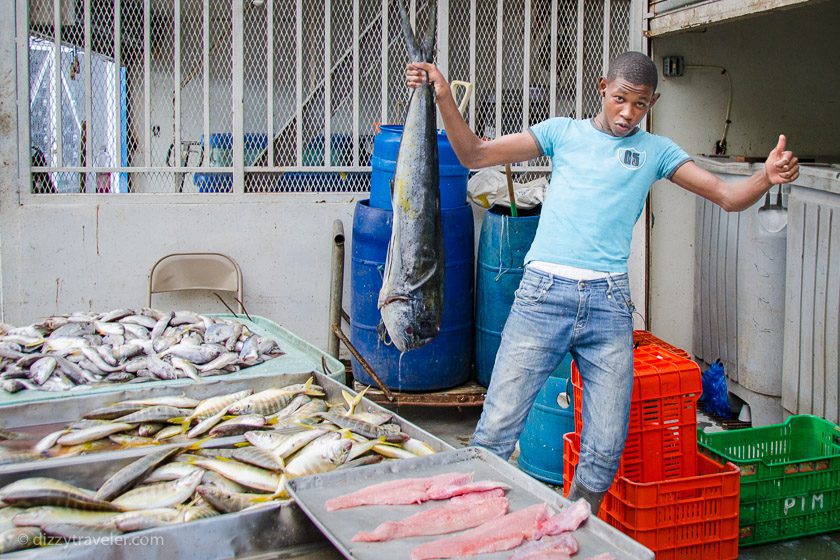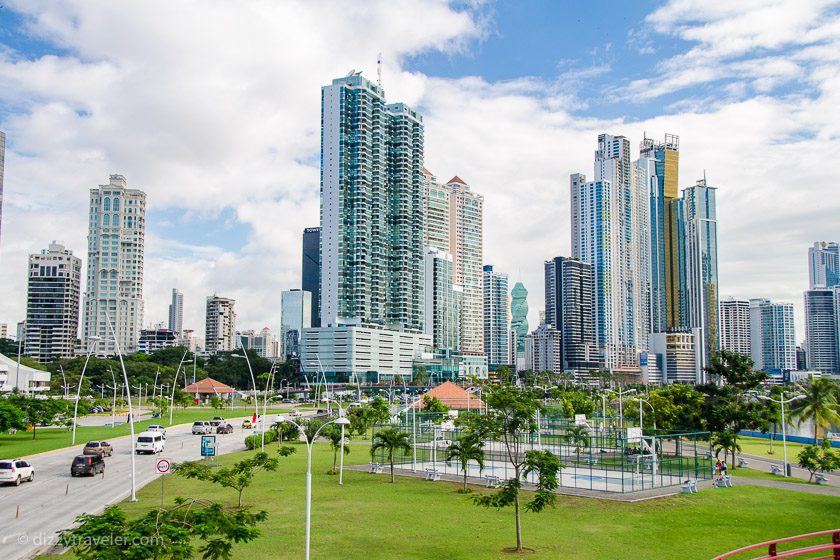 Ancon Hill (Overlooking City View and Bridge of the Americas)
Ancon Hill is visible from just about any vantage point in Panama City. This place was once used for the administration of the Panama Canal. The hike to the top will definitely reward you with an incredible view of the city, the canal, the Panama City skyline, the Panama Canal Bridge, the Centennial Bridge, and the Pacific Ocean.
If you plan to hike to the top of a 600+ feet hill, remember to bring a water camera and plan early. It can also be accessed by car or taxi.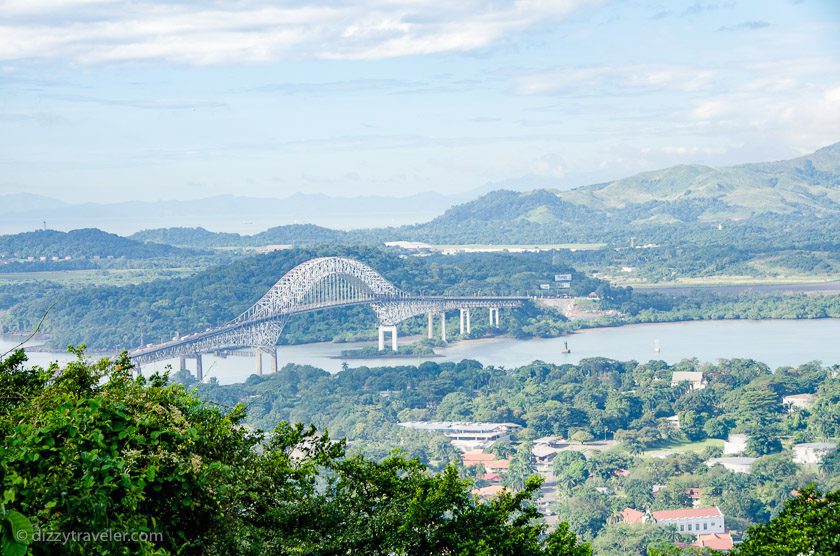 Panama Viejo (Old Town)
Panama City has not always been set in its current location, and back in the fifteenth and sixteenth centuries, the city was a target for pirates, and after the attack of Henry Morgan, the city elders eventually decided to leave behind the old city and move to the more secure site which you can see in Casco Viejo today.
Take A Day Trip To The Gamboa Rainforest –
A trip to Gamboa offers some fascinating insights into Panama and its history, as the town of Gamboa is a faded colonial gem that has houses and public buildings in various states of repair. At the same time, the rainforest is home to a massive range of birds and wildlife, with some lovely walking trails.
Gamboa is a small town in Panama. It was one of a few permanent Canal Zone townships built to house the employees of the Panama Canal and their families. It is named after a tree from the Quince family.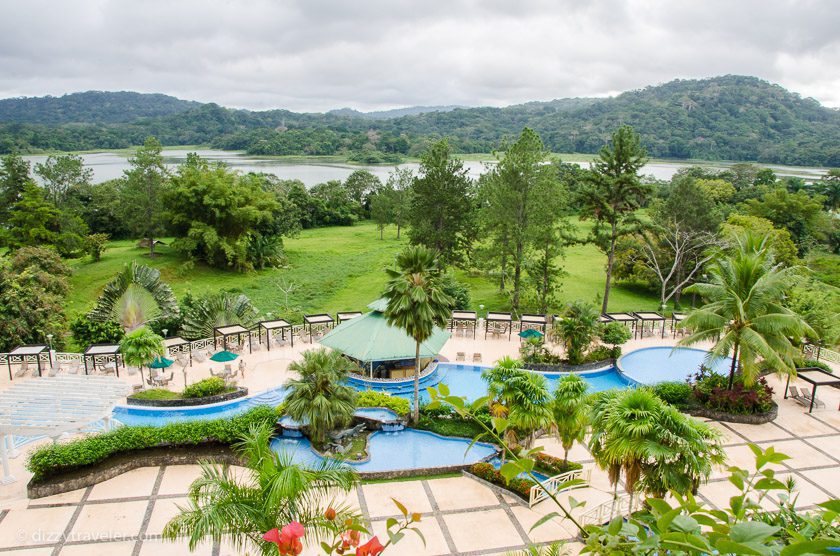 Try Monkey Island Boat Tour –
This island on Gatun Lake has a huge range of monkeys present, and this trip offers a view of a range of different species, including capuchins, howler monkeys, and even the sloths and toucans that also live on the island.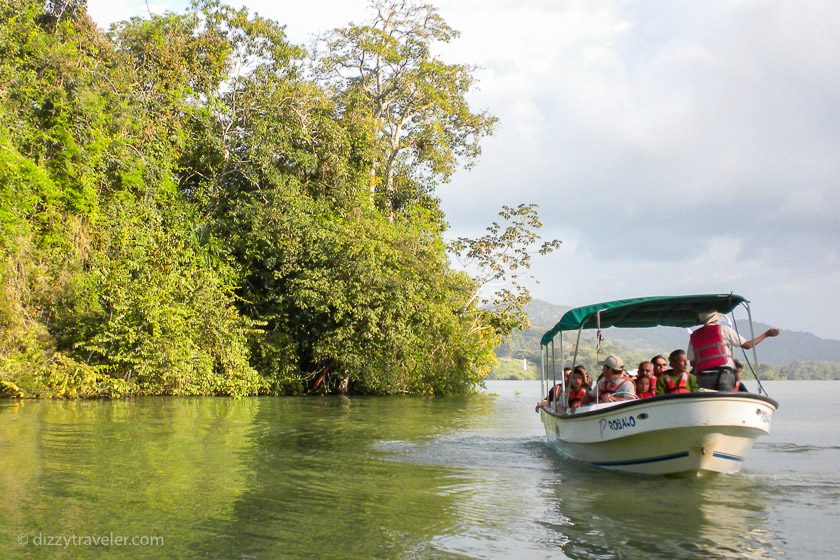 Portobelo
Again, upon the Caribbean coast is Portobelo, a charming little town near Colon. However, the real draw to this sleepy little corner of Panama is El Otro Lado, hands down the loveliest of all the hotels I visited. It's friendly, small, colorful, and relaxed, the food is excellent, and the infinity pool with views over the bay to Portobelo is particularly inviting.
There are masses to do to keep you entertained for a few days, from jet skiing, diving, and fishing, to trips through the mangroves and visits to the Embera tribe. This feels like the authentic Caribbean, and although there isn't a huge amount to do in Portobelo (there is a fort worth visiting), the people are charming and make you feel welcome. I would return to El Otro Lado in a heartbeat if I had the chance.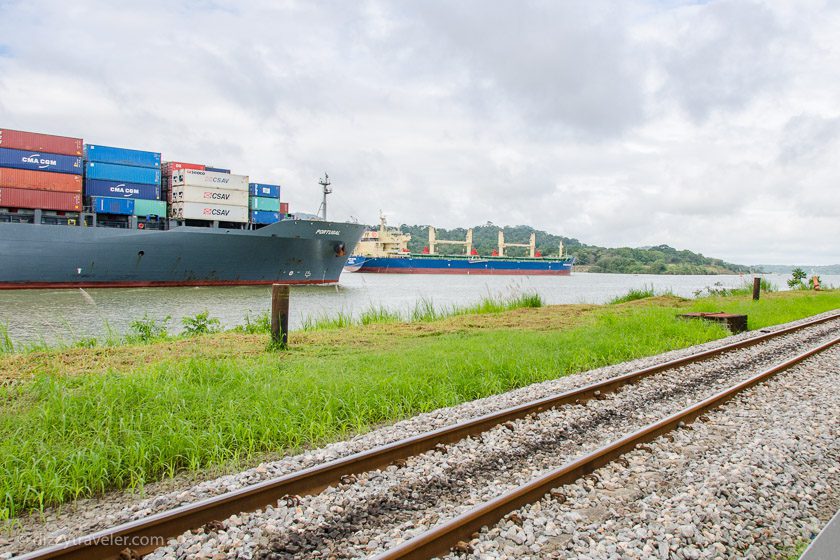 Panama Canal
The highlight of the city is, of course, the Panama Canal. That's the main attraction everyone comes to see. You can view the city from Miraflores Locks (one of the three locks in the canal). There's a museum at the welcome center that features a lot of audio and visual displays, the lock, and a short film about how Panama got the canal back from the US. Make sure you go in the morning or afternoon to see how ships pass through the lock.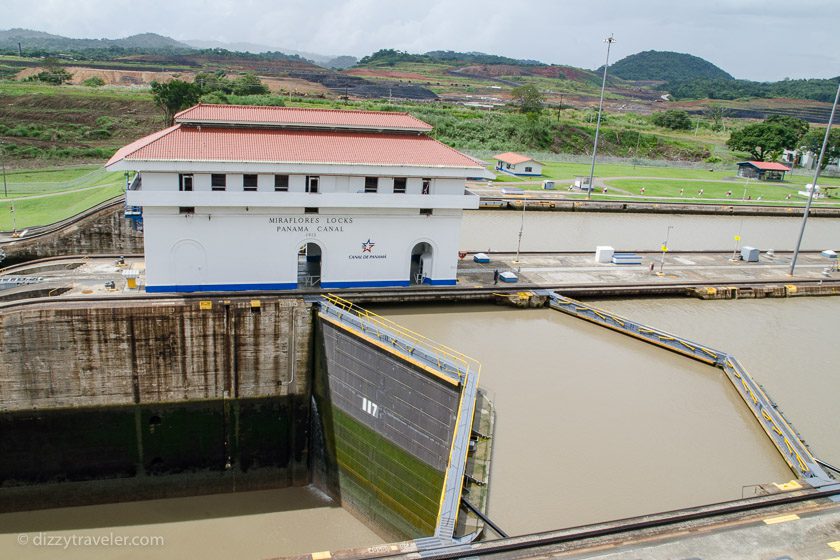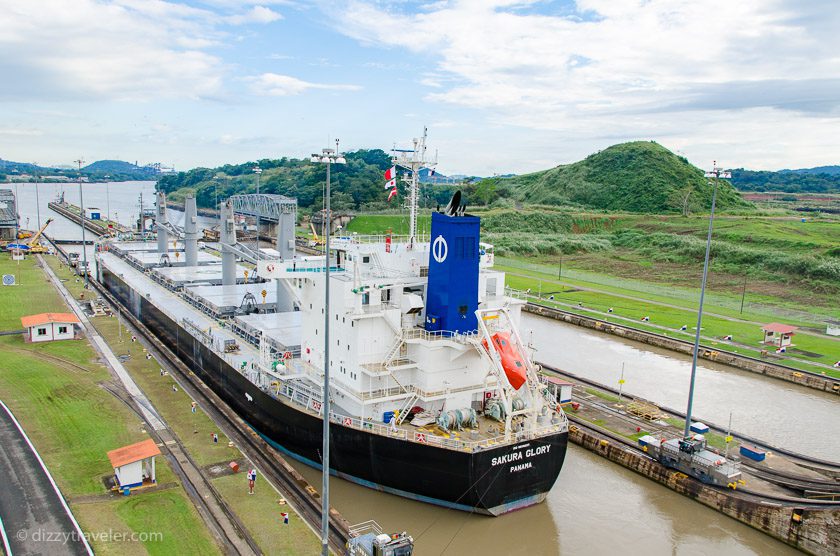 Getting Around Panama City
Getting to Panama City from Tocumen Int'l Airport
Getting to Panama City from Tocumen International Airport is easy; soon, you come out of the arrival hall, and there's an official taxi stand. These taxis are safe and reliable. It costs about $25 to go from the airport to anywhere in Panama City. Depending on the time of day, getting somewhere in Panama City may take 20-30 minutes.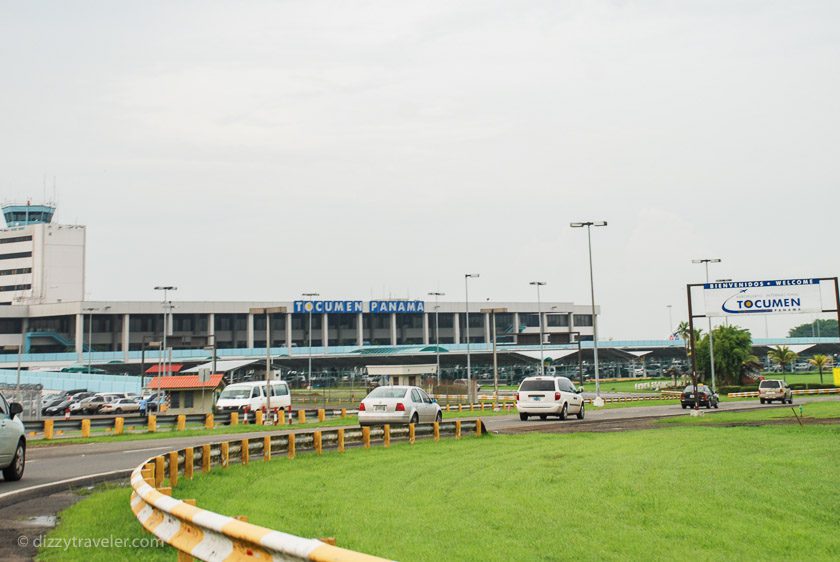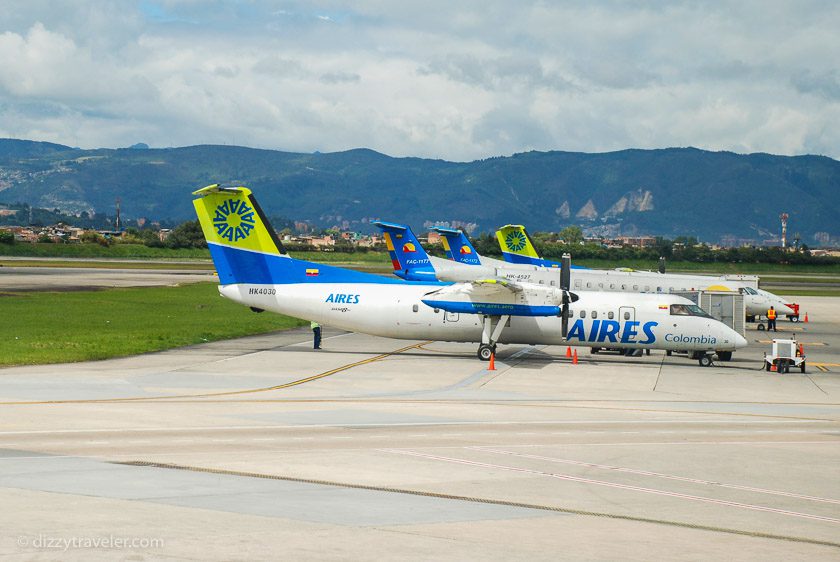 Main Modes of Transportation in The City
The transportation situation in the city has improved significantly over recent years, with a new metro subway system that opened in 2014 and some of the old buses being replaced by new city buses.
Buses and the Subway
Buses in the city are divided into the local routes with many stops that offer fares of 25 cents, or the main corridor buses that run a quicker service along the main north-to-south and east-to-the-west corridor, with fares a little higher at $1.25. Most buses are very crowded and not recommended. The first line of the Metro (subway) runs north to south and is relatively cheap and affordable, with fares at around 35 cents, but you'll have to buy a $2.00 card to start with. Next, the Metro goes to Allbrook Mall, located next to the intercity and Costa Rica bus terminal.
Taxi
Taxis are also plentiful and affordable in the city. Even though the government sets fares but it still's best to negotiate the price with the driver before you start. The longest journeys around the city should not cost more than five dollars. There are no taxi meters. The extra passenger cost will be about .75 each. Getting a taxi from the hotel may cost more, so walk out to the street and flag down a regular taxi for a better price.
UBER
UBER is a little more expensive than regular taxis, but you don't need to negotiate the price, and less hassle. You are good to go as long as you got an account with UBER. No need to pay cash and no additional charge for extra passengers. I consider this as the best way to move around in the city.
City Sightseeing Double-Decker Bus
This double-decker Hop-in Hop-off bus makes stops at the major tourist attractions in Panama City. These include Casco Viejo, the Miraflores Museum at the Panama Canal, the business district, Albrook Mall, the Amador Causeway, and Panama Viejo. You can purchase a 24 or 48 hours pass for unlimited use, a great way to get around everywhere you need to go to Panama City.
Driving in Panama City
Driving in Panama City is not for everyone; you should be in good hands if you have experience driving in NYC, LA, or Chicago in rush hours. Get a GPS or Smart Phone APP, Waze that may make your life a little easier. Expect to deal with fast and slow drivers, confusing road signs, and vehicles without tail lights. Be aggressive and definitely make your schedule, considering the time lost when you make a wrong turn.
Where to stay in Panama City, Panama
Tryp by Wyndham Panama Centro is located 0.6 mi away from Panama town center and 10 minutes drive from Panama International Airport. It features an outdoor pool, a fitness center, and a rooftop with city views. All of the rooms have city views. The on-site Gastro Bar at 5-0-7 is a vibrant restaurant with Mediterranean flavor. Shopping is available at the Multiplaza and the Albrook Mall, both a 10-minute drive from the hotel. Panama Canal is 7.5 mi from the hotel, and Panama Bay is 10 minutes away. The hotel is conveniently located just 820 feet from the Metro station of El Carmen.
Plaza Paitilla Inn offers panoramic views of Panama Bay and has a lounge bar, outdoor pool, and sun terraces. The property also has an equipped business center and a gym. In the case of the Executives rooms, they are located on the higher floors and offer panoramic views of the city and the bay. The on-site restaurant at Plaza Paitilla Inn specializes in international dishes. A shopping center is only 6 minutes from Plaza Paitilla, and Albrook Mall is 15 minutes away. Panama's Old Town is 6.2 mi away, and guests may find it interesting to visit the Panama Channel Museum, located 4.3 mi from the complex. The property has 2 tour desks to help guests arrange outings.
My Opinion and Last Word
Have you been to Panama City, Panama? Any cool tips to share?
I loved being in Panama City, Panama, and want to go back again. I hope my story has motivated you to visit Panama.
Please leave a comment below! I'd love to hear from you to improve my knowledge. 
Was this travel guide helpful for you?
If you'd like to help me continue making free guides, here is one way you can help:
Share This Guide 

– If you have a friend that would benefit from this guide, share it with them. Or post this guide on Facebook, Twitter, or Instagram.
Your Support would definitely help me make more free guides like this. Thank you in advance!
Affiliate Link – This post in Dizzy Traveler contains affiliate links, which means I receive a referral commission if you purchase after clicking at no additional cost to you. These funds go to maintain the site. Thank you for your support.
Book Your Sightseeing Trip
There are a lot of beautiful places to visit and some exciting sightseeing activities to bring unforgettable memories back home. Please click on our below affiliate link to see your options.