No doubt that Greece is the birthplace of western civilization is home to some of the famous attractions in Europe, and every year visitors gather in to experience them.
Northern Greece is distinct and magnificent as the rest of the country but still often ignored by the majority of travelers. During my last road trip, I have visited many beautiful places, and here are a few top attractions I would recommend to my readers.
I am Starting my Road Trip From Thessaloniki
Thessaloniki is the second-largest and very famous ancient city in Greece that attracts tourists every year. About 500 km north of Athens or approximately 300 km south of Sofia. There are plenty of things to do in Thessaloniki, so I needed a couple of days to experience the city to the fullest extent.
Among the many things I explored, the fantastic architectural hotspots nearby, such as the White Tower, the Arch of Galerius, walking the seafront near Aristotelous Square, touring the ancient Byzantine castles and seeing the museums among the many activities that stand out.
There are also a few excellent day trip destinations to visit, such as Pozar Springs, which is about 110 km north, Mt Olympus, Lake Kerkini, and waterfalls, to name a few.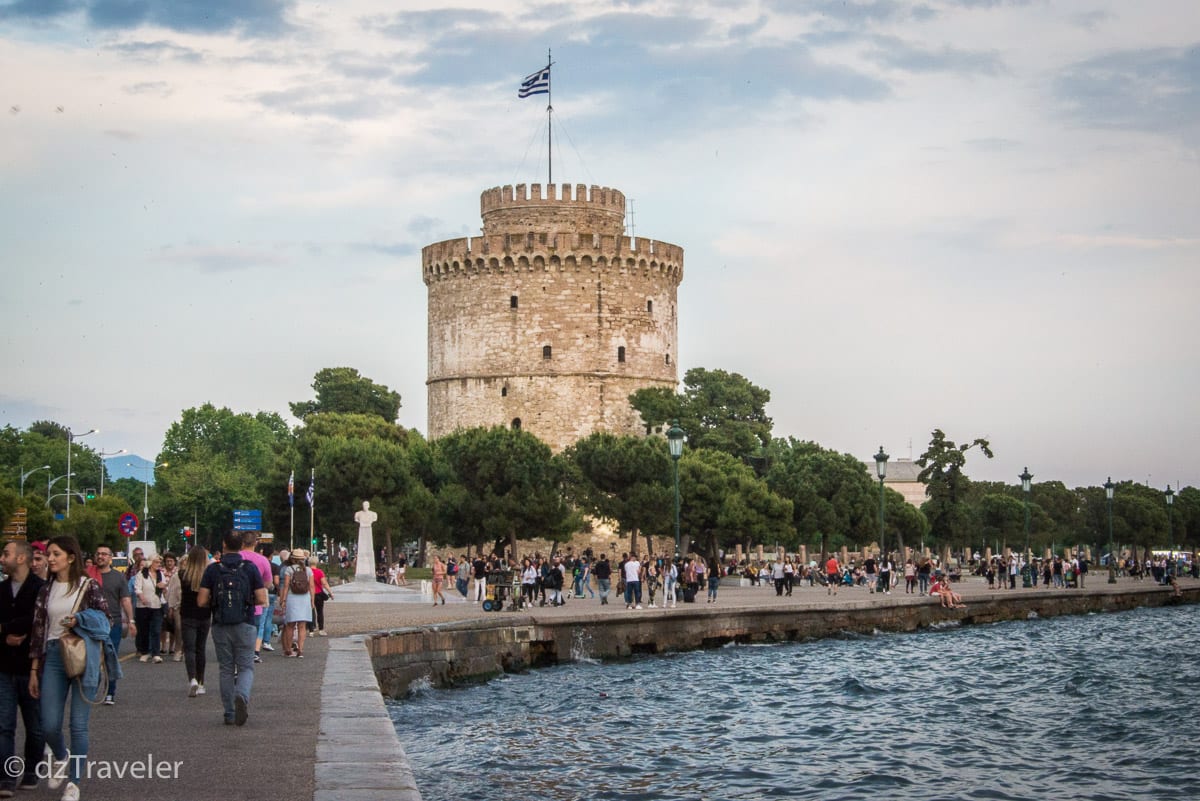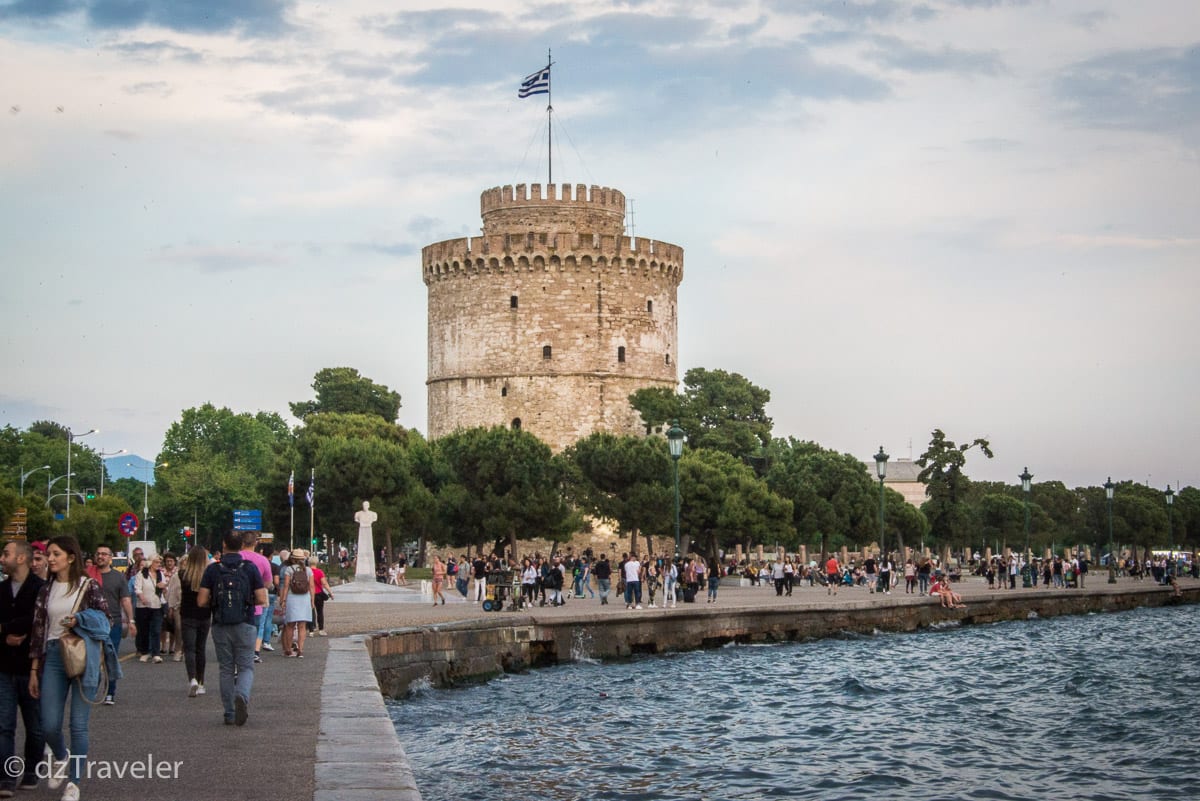 Soak up in Pozar Springs 
Loutra Pozar is also known as Pozar Springs, a popular day trip location from Thessaloniki. Not just that, it's also a great destination for the tourist driving in the Balkans peninsula, but it is a great holiday spot in the historic district of Pella, the birthplace of Alexander the Great. It is about an hour and a half (110 km) from Thessaloniki through the beautiful rural landscape surrounded by pristine nature where you will genuinely have an excellent countryside driving experience.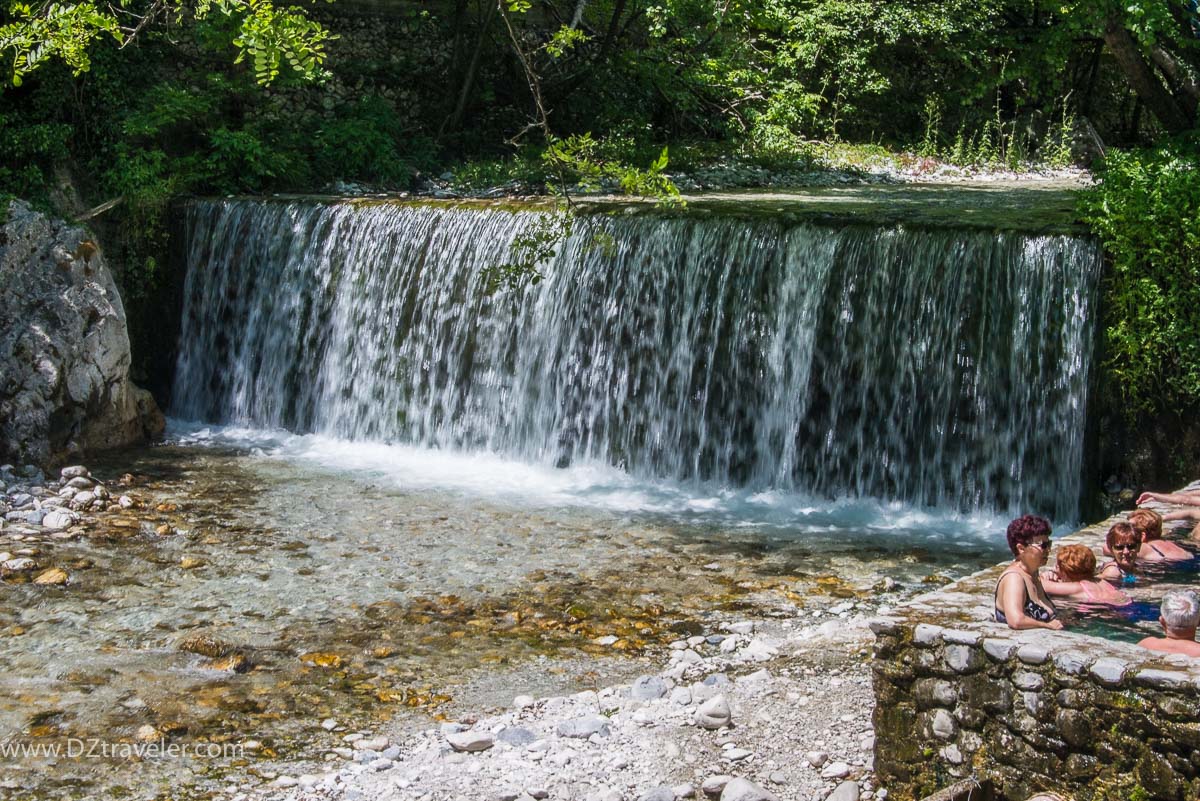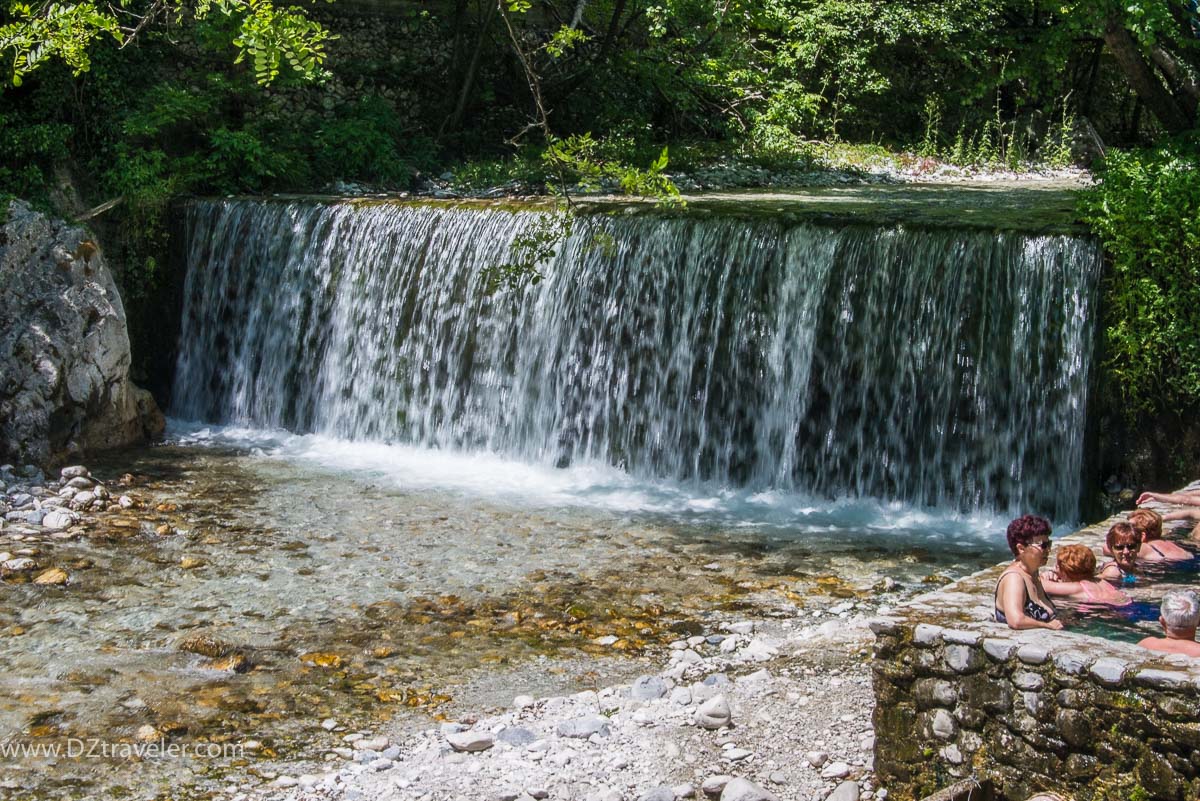 Next Stop Visiting Great Meteora Monastery
The UNESCO World Heritage Site Meteora Monastery is 2.5 hours drive from Pozar Springs (230 km about 3 hours drive if driving straight from Thessaloniki). This picturesque site will definitely take your breath away. I highly recommend staying here overnight. It is that beautiful that I wish to stay even more than a day next time I visit that part of the world.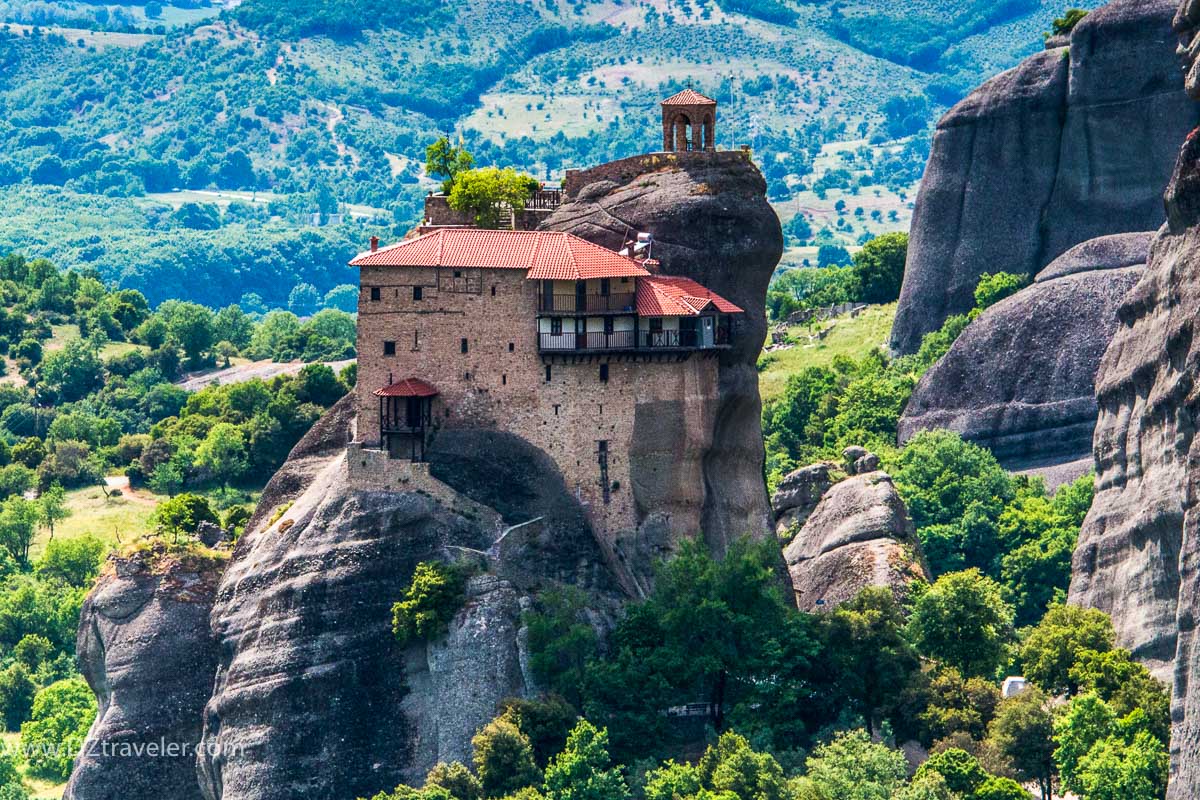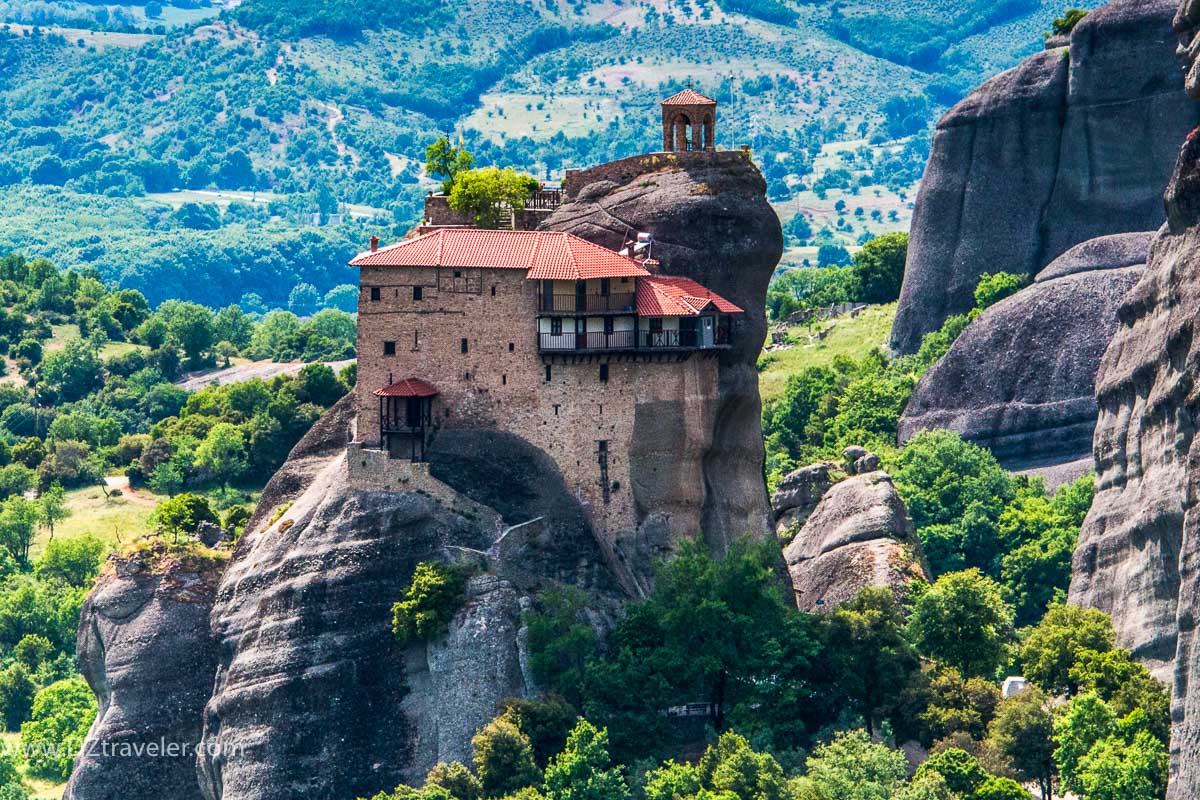 Quick Stop at Kipina Monastery, Kalarrytes
If you are driving from Meteora to Ioannina, then a quick stop at the Kipina monastery is an excellent opportunity to see this sacred place. The monastery is caved in the rock. The construction is impressive, seems to be part of the massive rock.
To get to the monastery need to hike a little, the uphill trail that is carved in the rock will lead you to a small wooden hanging bridge that will take you inside. It is worth to visit this fabulous spiritual place.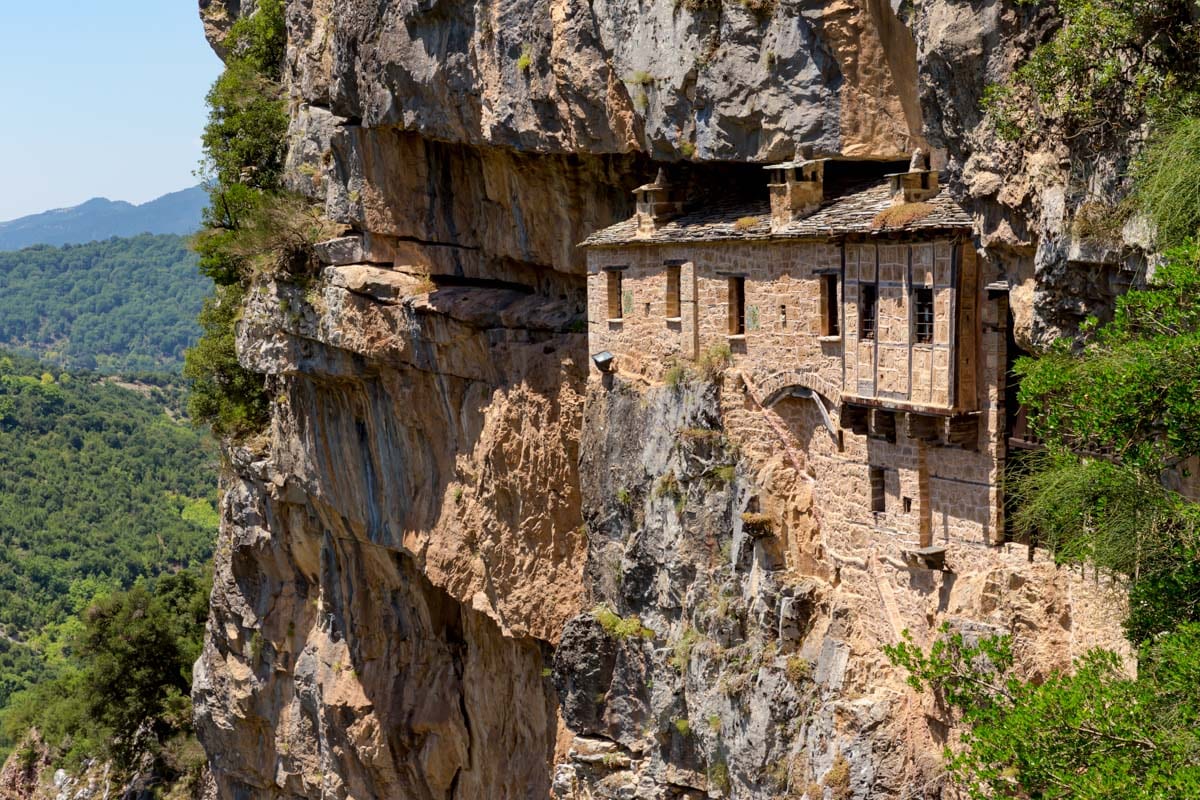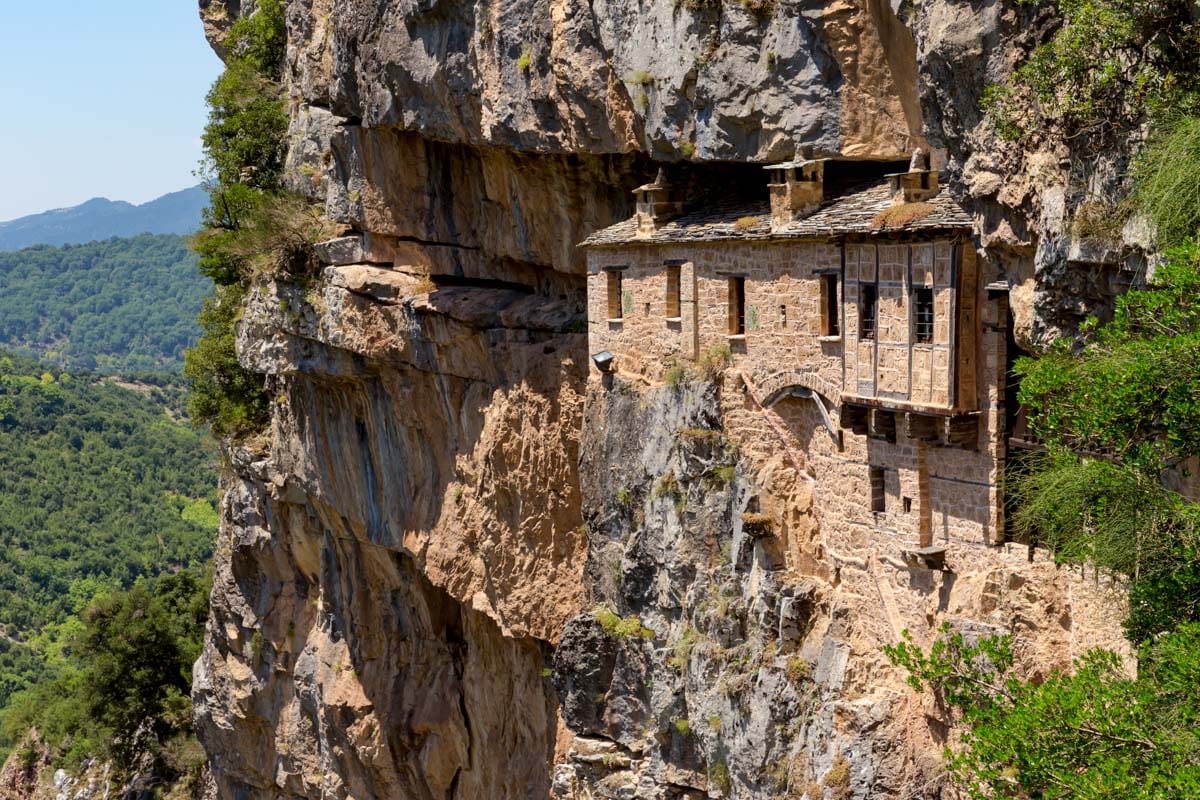 Beautiful Ioannina Spend A Few Days Here
Ioannina is an excellent place if you like to relax a little during your Northern Greece tour. The city spread out around the landmark lake Pamvotida with a beautiful natural environment.
I started my day by walking along the lake, strolling through the historic old city full of beautiful buildings such as House Matei Hussein, the castle of Ioannina, and more. Also visiting the Ottoman era Aslan Pasha Mosque, exploring the Cave of Perama and trying out the local cuisine at one of the lakeside restaurants is one of the many other exciting things I did during my trip.
If you are heading there from Meteora, then it is only 100 km, driving takes about 90 minutes and directly from Thessaloniki about two and a half hours driving.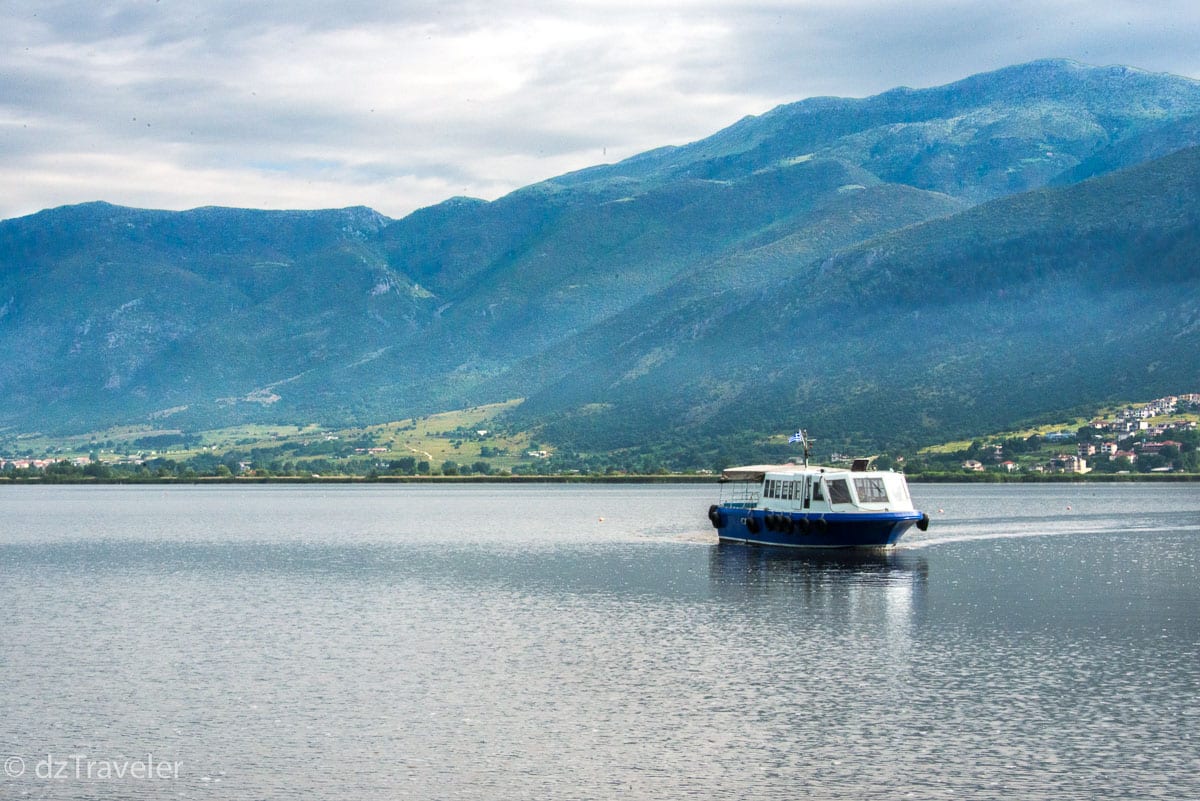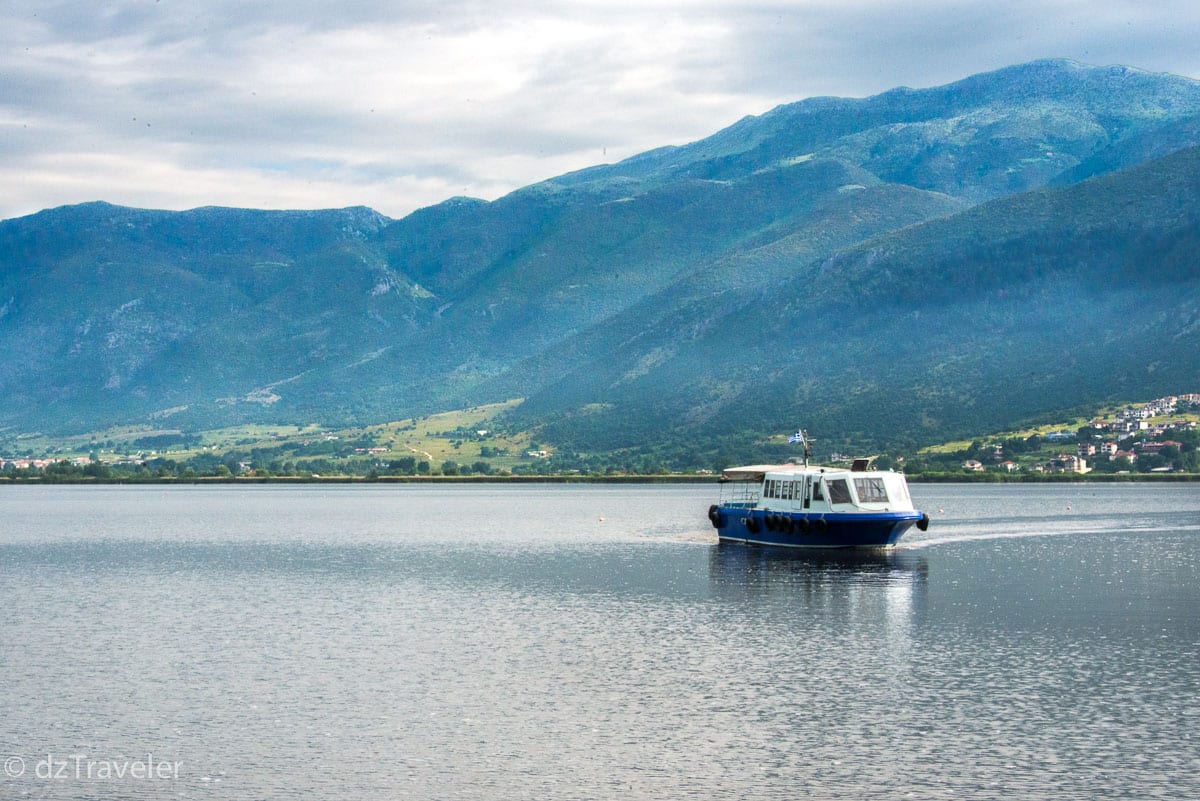 Vikos Gorge The Most Beautiful Part of Greece
About 45 minutes driving distance from Ioannina through the breathtaking mountainous hairpin-like winding roads you will reach at Vikos Gorge UNESCO World Heritage List as a Greek cultural landscape. Perhaps the deepest in the world in some parts as deep as 5200 ft (1600 m). Driving through the Pindus mountains (about 15 km long) was breathtaking and courageous.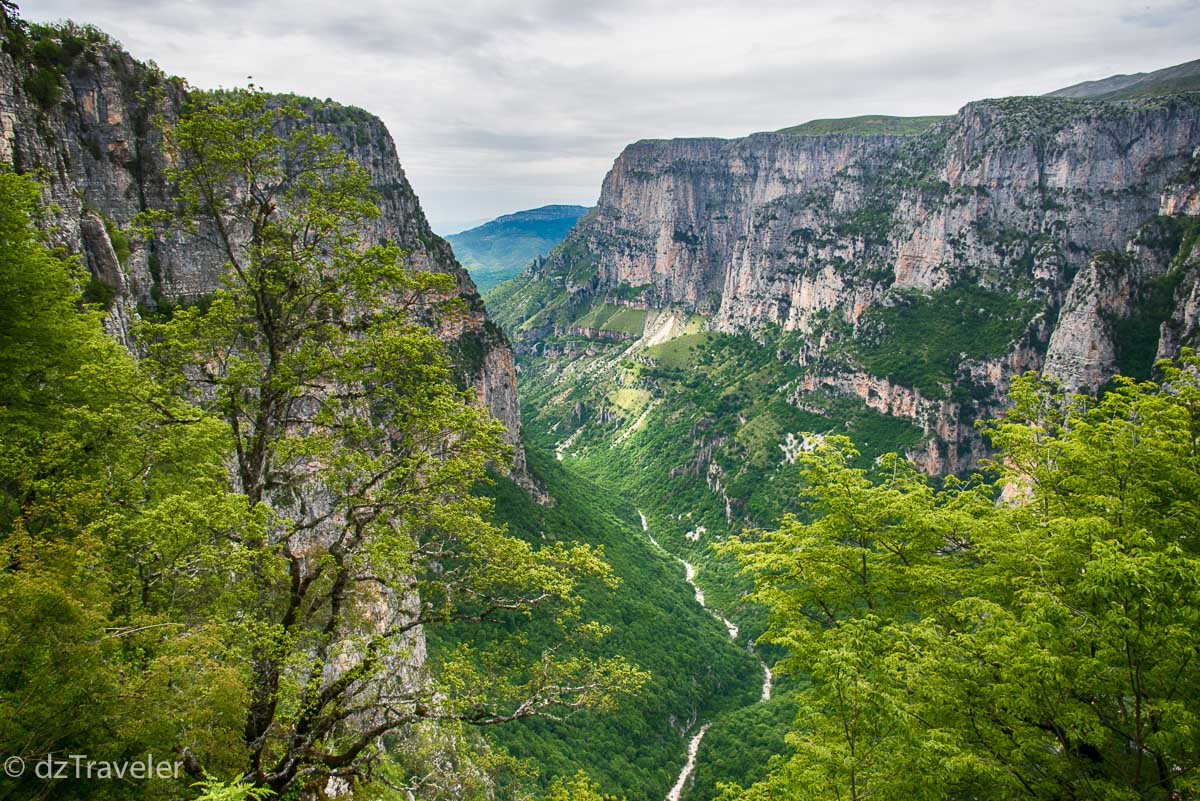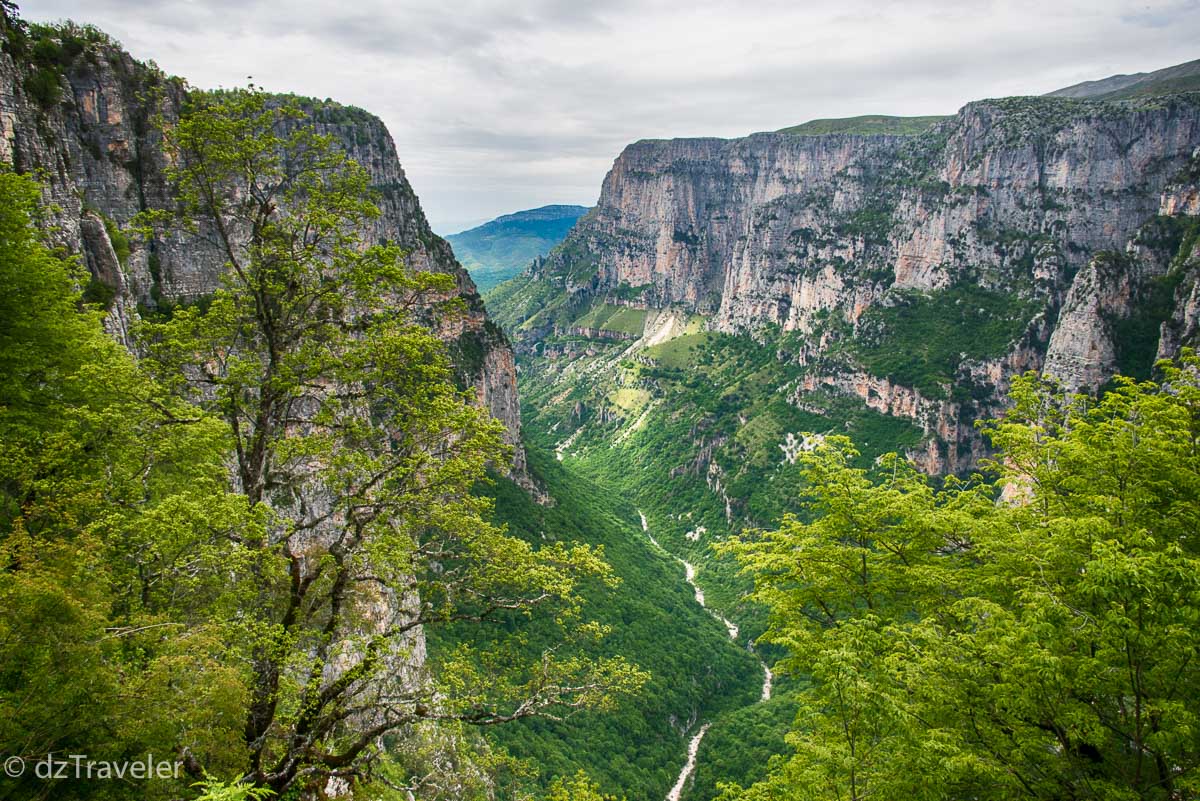 That Concludes My Northern Greece Road Trip
After a week long once in a life time road trip experience in norther Greece time for me to keep going towards my next destinations. It was such a wonderful trip and hope you got some of the tips that you are looking for.
My Opinion and Last Word
Have you been to Northern Greece? Any cool tips to share?
I loved driving through the northern Greece and want to go back again. Hope my story have motivated you to visit. 
Please leave a comment below! I'd love to hear from you to improve my knowledge. 
Was this travel guide helpful for you?
If you'd like to help me continue making free guides, here is one way you can help:
Share This Guide – If you have a friend that would benefit from this guide, share it with them. Or post this guide on Facebook, Twitter or Google+
Your Support would definitely help me making more free guides like this. Thank you in advance!
Affiliate Link – This post in Dizzy Traveler contains affiliate links, which means I receive a referral commission if you purchase after clicking at no additional cost to you. These funds go to maintain the site. Thank you for your support.