Listvyanka is an urban locality in Irkutsk District of Irkutsk Oblast, Russia, located 70 kilometers from Irkutsk, near the point where the Angara River meets Lake Baikal. My most liked places beside Lake Baikal are the villages with dotted wooden houses. No wonder why it is one of the most visited places in Russia during the summer.
Getting There & Around
There are plenty of private taxies available in Irkutsk. We found many of them waiting just outside of our hotel and the cost should be somewhat similar to the below list:
| FROM | DESTINATION | DISTANCE | COST R/US$ |
| --- | --- | --- | --- |
| Irkutsk Train Station | Any Place in Irkutsk | | 500/7.50 by Car / Meeting Sign |
| Irkutsk City | Listvyanka Village | 70 km | 2500/38.00 by Car – Up to 3 Persons |
| Irkutsk City | Slyudyanka Town | 106 km | 5000/75.00 by Car |
Things to See in Listvyanka & Lake Baikal
Visit The Taltsy Museum
We took a scenic road trip to Listvyanka and Lake Baikal. In addition, we make a quick stop at an open-air museum called Taltsy one of the largest museums of wooden architecture in Siberia. This place is located by Lake Baikal with a beautiful view only about 47 km from Irkutsk.
I enjoyed a few of the historic monuments in Taltsy such as the Savior's gate tower of the strong (fort), and an active Kazan Chapel (1679). After that, we headed towards Listvyanka.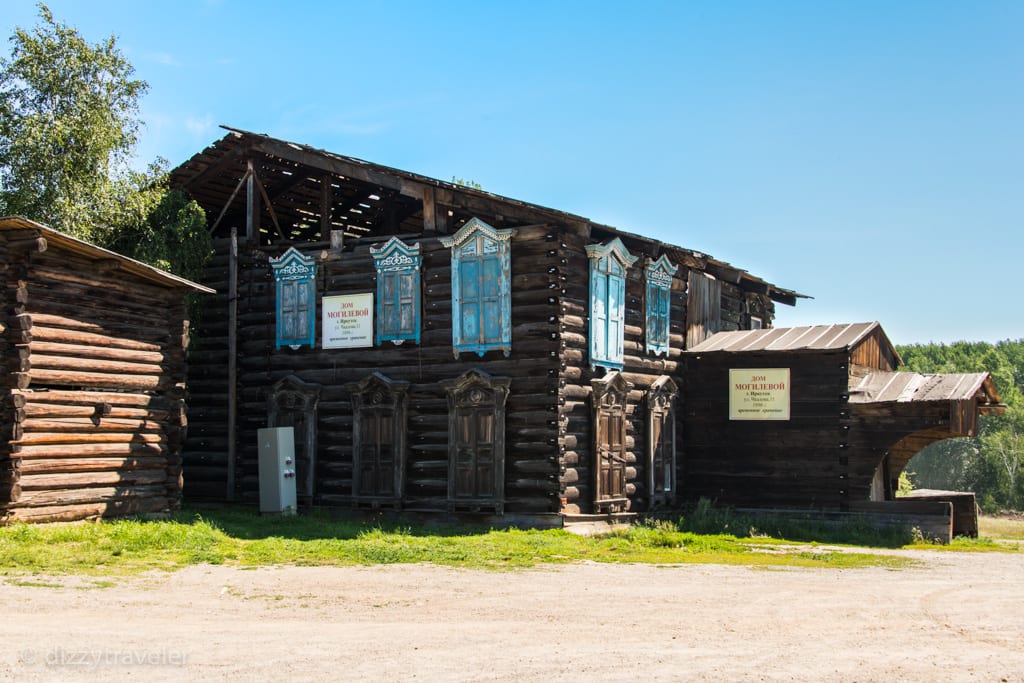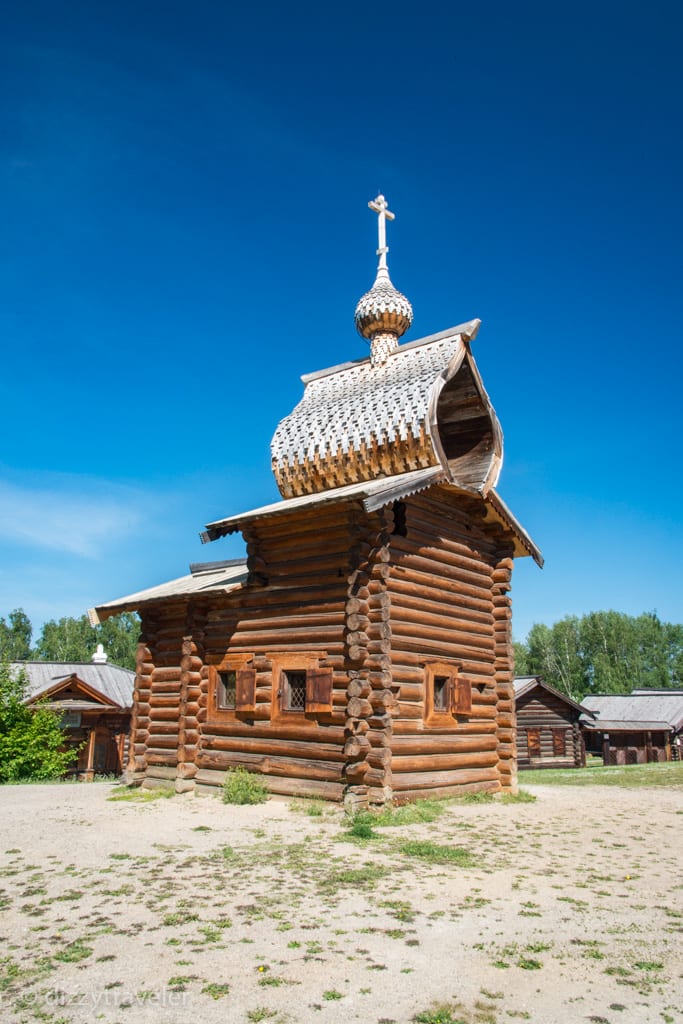 Watch Sunset from Chesky Stone Hill Lookout
In the evening, the best way to end your day is to watch a spectacular sunset. For instance, nothing can beat the beautiful sunset scene of Lake Baikal from an elevation of 755 meters. I couldn't afford to miss it. Therefore, we visited the Chersky Stone lookout and enjoyed the stunning view of the Southern part of Baikal, port Baikal, and Khamar-Daban mountain range.
We started driving uphill for about 2 km. After that, we needed to take a cable car to get to the top of the hill. Once on the top, a scenic short walk will lead you to the lookout. There is a cafe with a terrace at the top if you are interested to relax and spend some time up there.
Beautiful View of Lake Baikal From The Lookout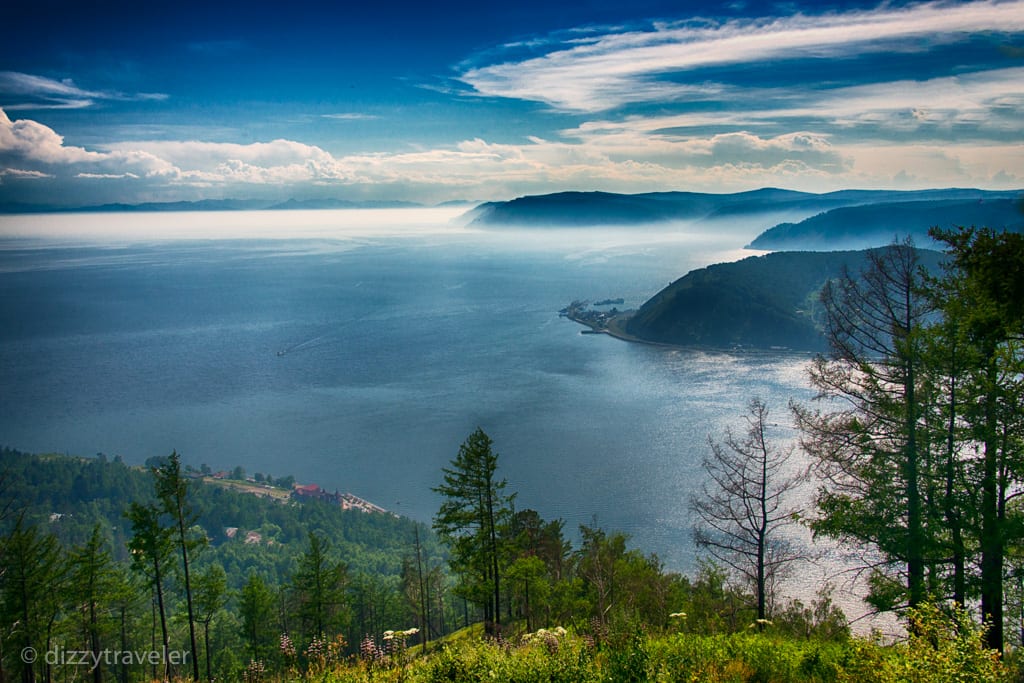 Explore Fish Market and souvenirs Shops
Located in the Listvyanka village by Lake Baikal. The local market by the lake was interesting. It was fun to see people selling smoked fish, dried and steam fish special the local catch from the lake Baikal called Omul fish that can be found only in Lake Baikal. So I did not hesitate to spend much time but to try all kinds of Omul delicacy offered by the locals.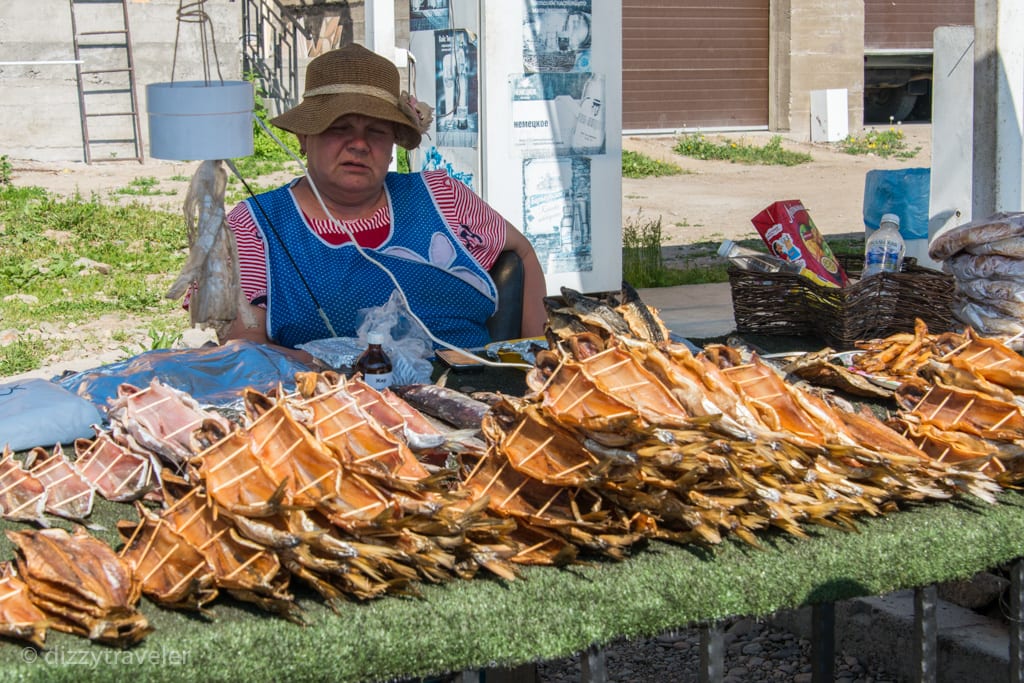 Trying Out Smoked Omul Fish
One of the famous restaurant by the lake in the town of Listvyanka is Sval Restaurant worth paying a visit. Since I am interested to try local fish from Lake Baikal so I could not miss this opportunity. In short, I did try Omul fish fresh out of Lake Baikal. I tried a few of their items from their fish menu. Most importantly, you got to try the Omul fish soup.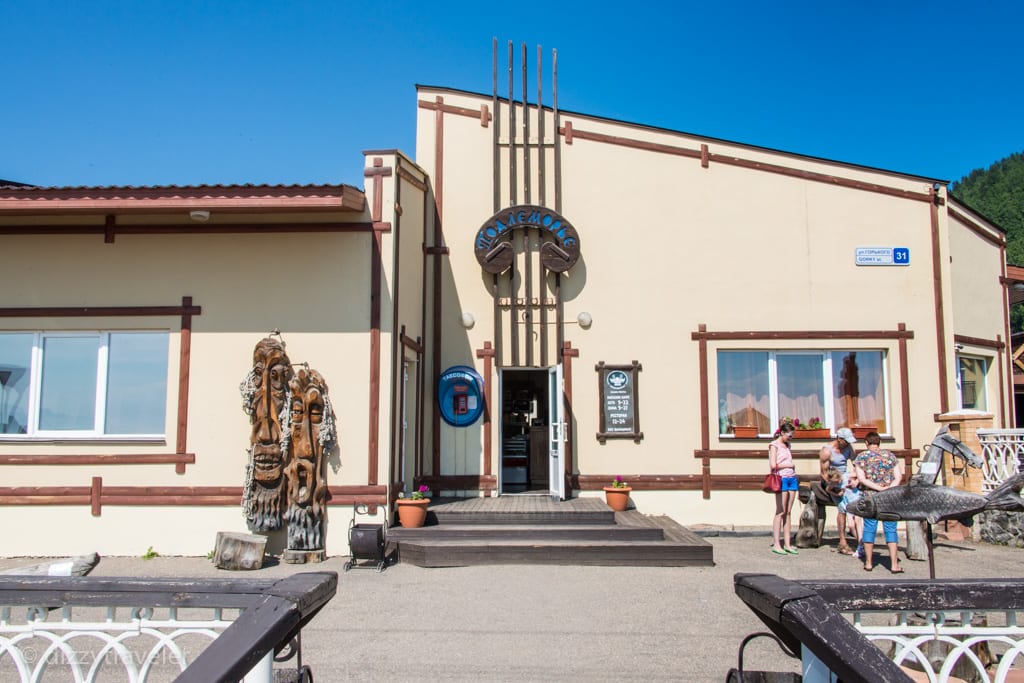 The Omul fish soup looks very simple but the taste was unbelievably delicious. I am not fond of fish soup. however I enjoyed every drop of it.
By the way, they are so busy don't even have time for you to pay any special service or attention so before you start to order just make up your mind exactly what you really want otherwise you are inviting discomfort.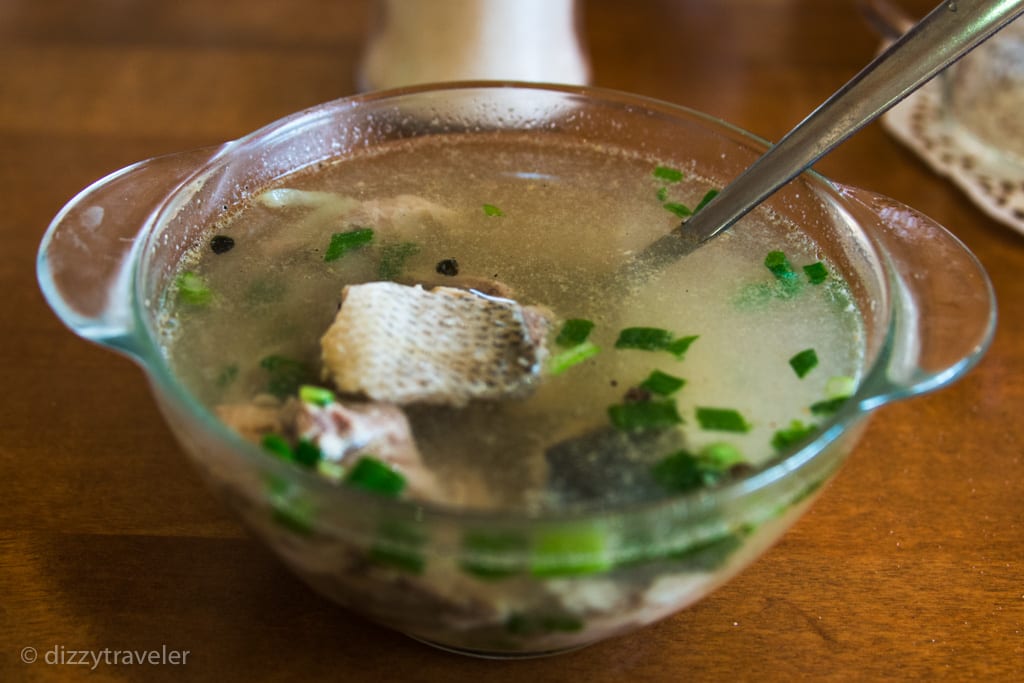 A Boat Ride In Lake Baikal
There are many activities in Lake Baikal to make your trip the most enjoyable one. Above all, renting a private boat and crusing in the lake is the most popular one. Apart from that there are public boats that will take you to Bolshie Koty (18km, 30 min one way), Sandy Bay – Bukhta Peschannaya (90km, 2 hrs one way) or visit port Baikal (25 min one way)
The ferry to Port Baikal (departs from the Baikal Museum peer, Listvyanka) is also available for a scenic ride. But, we rented a speedboat to move around.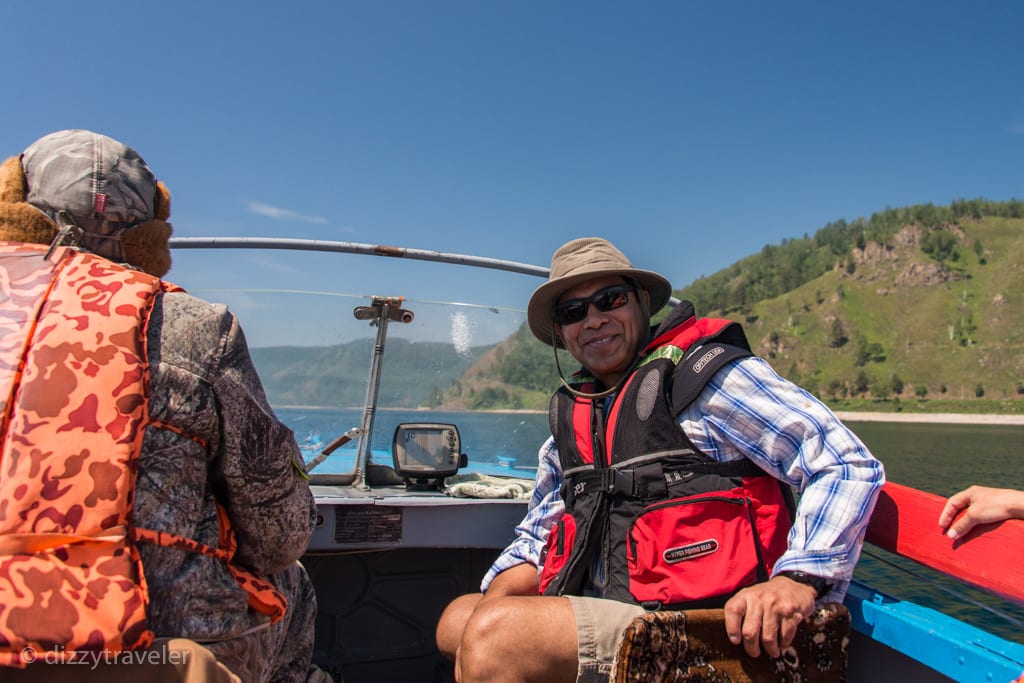 Shaman Rock where Angara river meets Lake Baikal
Shamon-rock is a subject of many popular legends and myths about Baikal Lake and the Angara river, besides it is one of the main symbols of Baikal Lake. According to one legend, furious Baikal threw this rock after his daughter (the Angara River) to prevent her from running away without his permission to her beloved Enisey River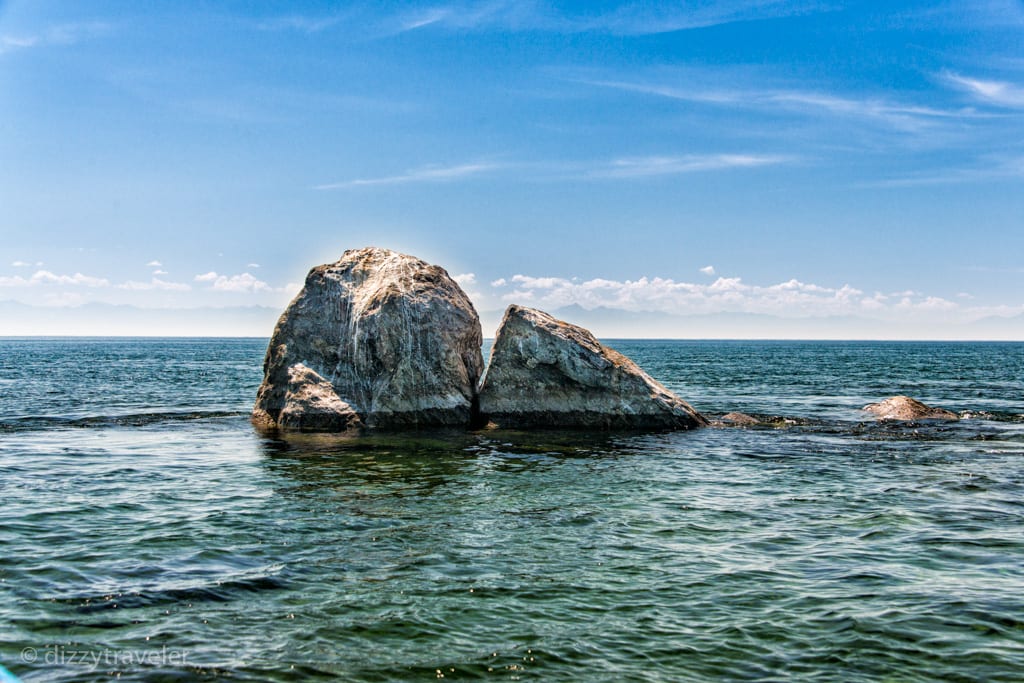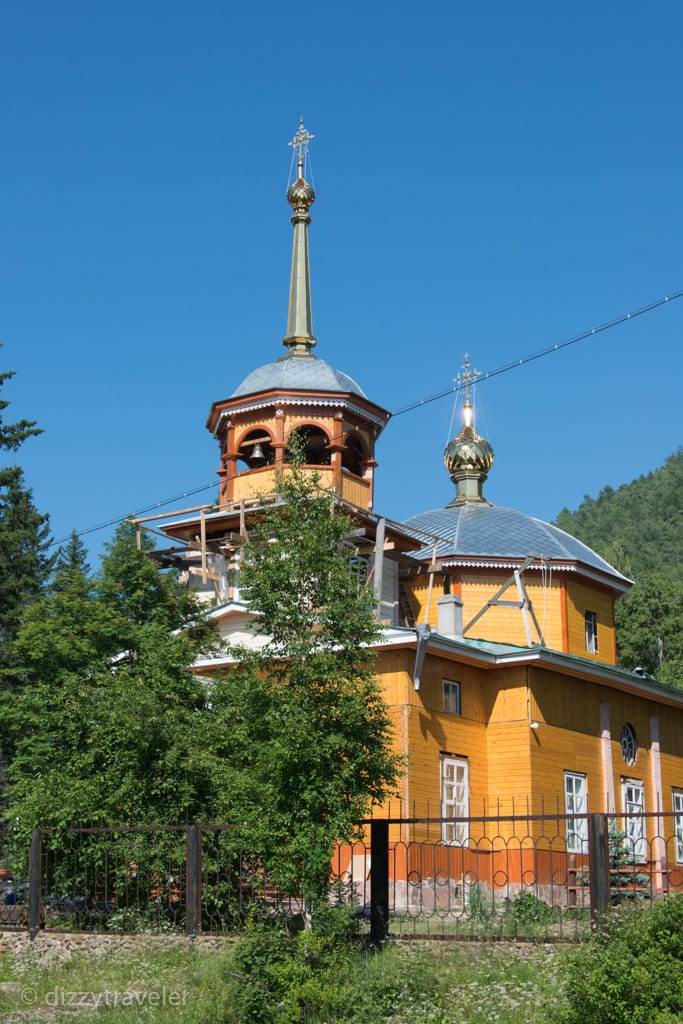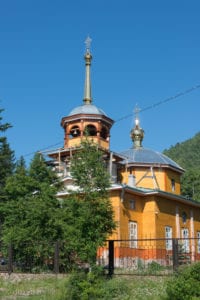 Saint Nicolas Church
Listvyanka's small mid-19th-century timber church of St. Nicholas was built by Russian merchant, Ksenofont Serebryakov. Less than a mile away from the lake may be a spot you should not miss. A legend says that he had nearly drowned during a heavy storm on Lake Baikal and decided to build a church in honor of St. Nicholas, the patron, and defender of sailors and fishermen.
Hiking Along The Circum Baikal Railway Track
We boarded on a speedboat from Listvyanka and got off at the southern shore of Lake Baikal. While on the exciting boat journey of about 5 to 6 km towards Slyudyanka (a lakeside village), we really enjoyed the scenic beauty of Lake Baikal. We started hiking along the lake towards the Circum Baikal railway track once we got off the boat. While following the railway tracks and heading towards the port Baikal, we encountered a lot of beautiful scenic places on the 5 km stretch.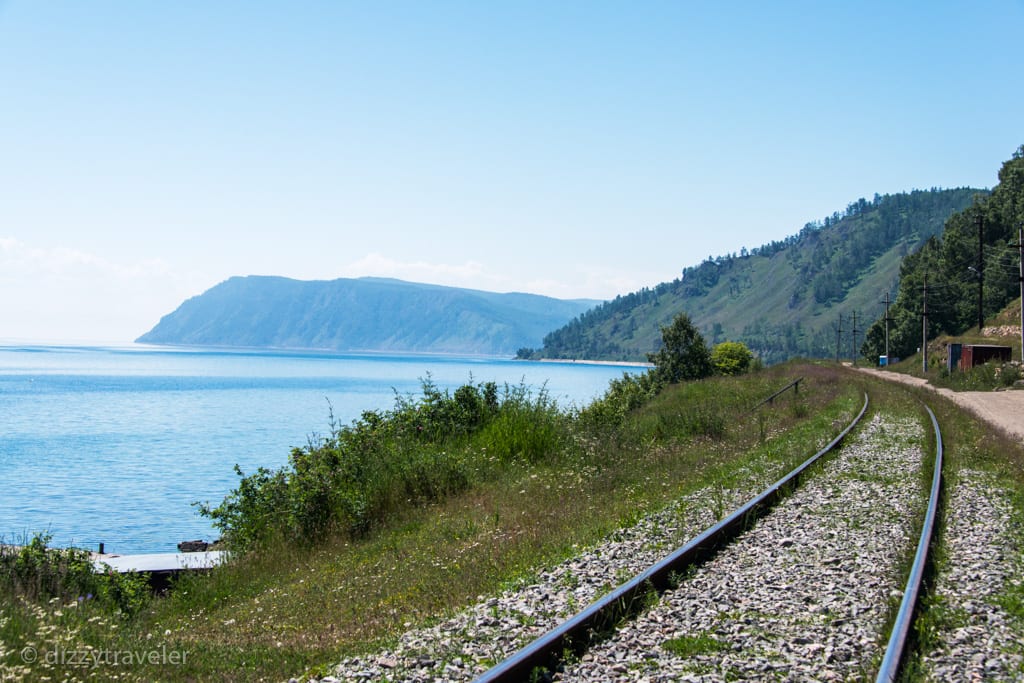 While walking along the railway track we went through a few tunnels and those flies did not stop following us until we reached Port Baikal. I got a few bites but hey it was part of our adventure.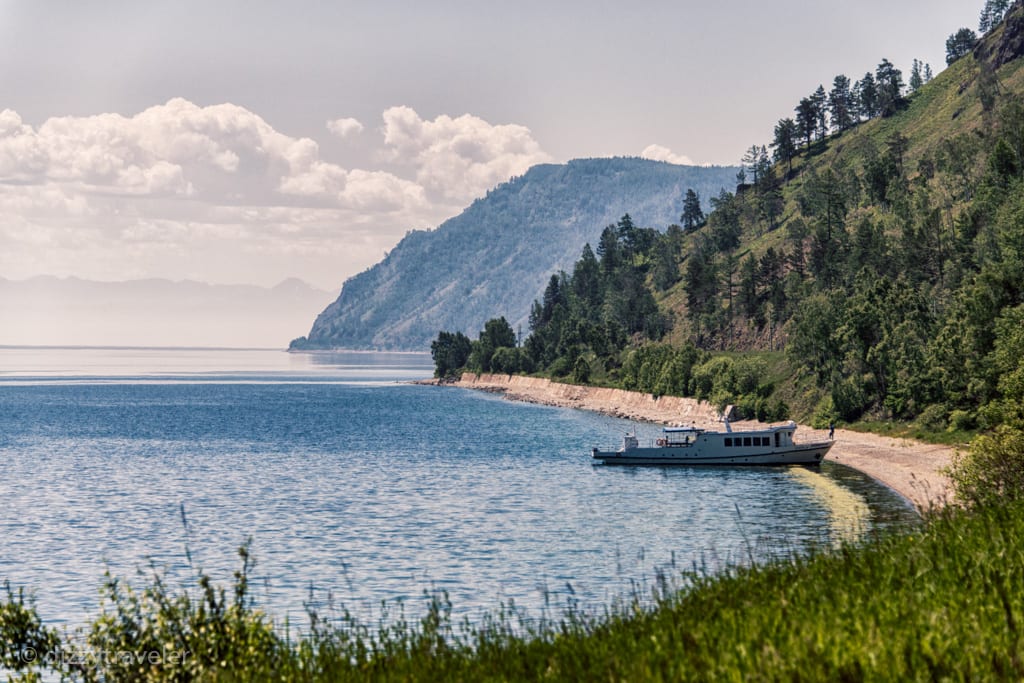 Wondering Around Port Baikal
Just the other side of the Angara river. Therefore getting there is easy just get on to a public ferry or rent a private speedboat. It's beautiful to spend some time there. The railway museum is one of the attractions in Port Baikal.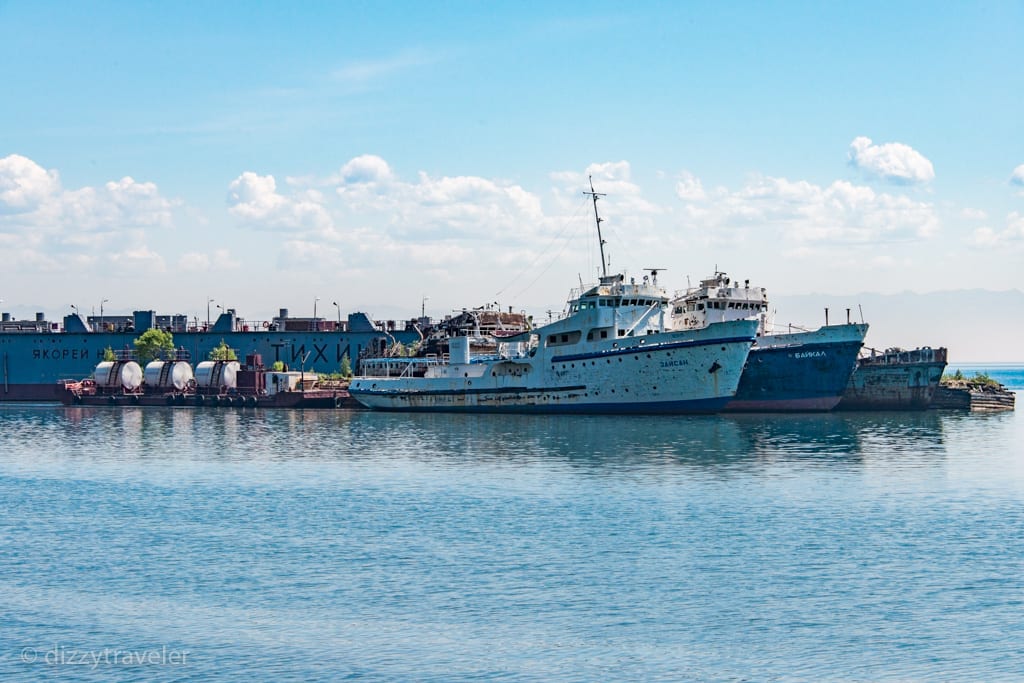 Recommended Hotel in Listvyanka
Overlooking Lake Baikal, this rustic hotel complex is an 11-minute walk from the Business Information Center of Baikal National Park, 2.4 km from Baikal Museum, and 7 km from Baikal train station.
Mayak Hotel is located right by Lake Baikal.
Where I Stayed in Irkutsk
Angara Hotel, Sukhe-Bator Street 7, Irkutsk
This hotel is at Kirov square, this downtown hotel is a 9-minute walk from a tram stop, a 6-minute walk from the landmark Cathedral of the Epiphany and 3.1 km from regional art at the V.P.Sukachev manor museum. The famous Angara river is just a few blocks away.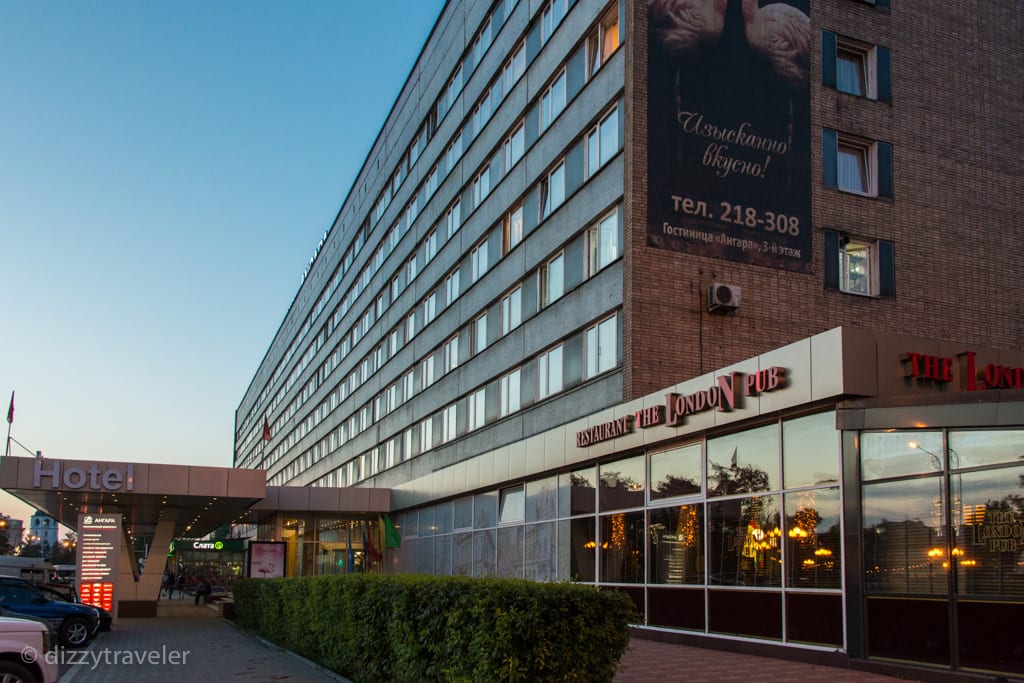 Restaurants I Tried In Listvyanka
Cafe Sarma, Gorkovo St., 2V, Listvyanka
A great restaurant got to try out the local delicacy and experience the traditional taste of Lake Baikal.
Shaman Cafe, Gorkogo St., 29D, Listvyanka
Nice and cozy environment. If you are fortunate, you can secure a table by the window on the second floor from where you can see a stunning view of Lake Baikal.