Trip to Vaduz, Liechtenstein from Zurich, Switzerland
My first trip to Vaduz, Liechtenstein was an excellent experience. Like many tourist it was completely an unknown place for me until I started to research before my Switzerland trip. Tiny country with area of 62 sq. miles squeezed between Switzerland and Austria but very expensive definitely put a dent on my wallet. During my stay there I visited Vaduz and surroundings of the capital city but 2 days was not enough to cover many interesting place specially in the summer time.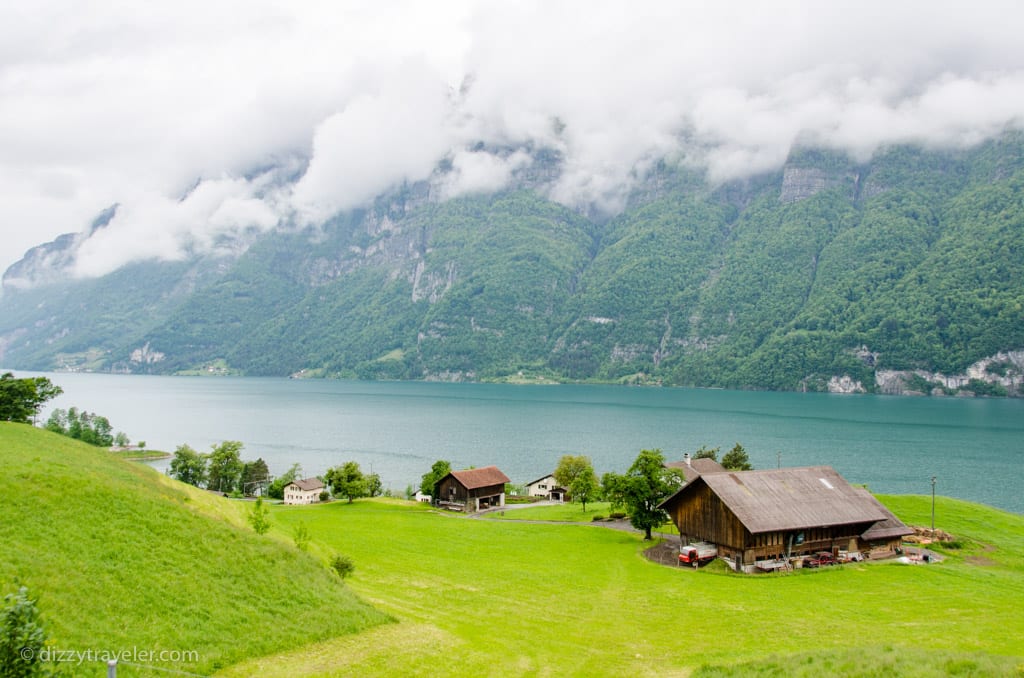 How Did I get there
Arrived at Zurich Airport from Zermatt, picked up my rented car ( Skoda a tiny one ) and headed towards Vaduz, it took me a while to get used to stick shift. It's about 120 KM from the Airport to the Vaduz City Center, but it took me a while since I had to go through the Zurich City over the Zurich lake to get on to the highway # 3. Scenic highway alone the Zurich lake instead. Got lucky that I did not drove off the highway while trying to pay attention to the unbelievable view all the way to Vaduz.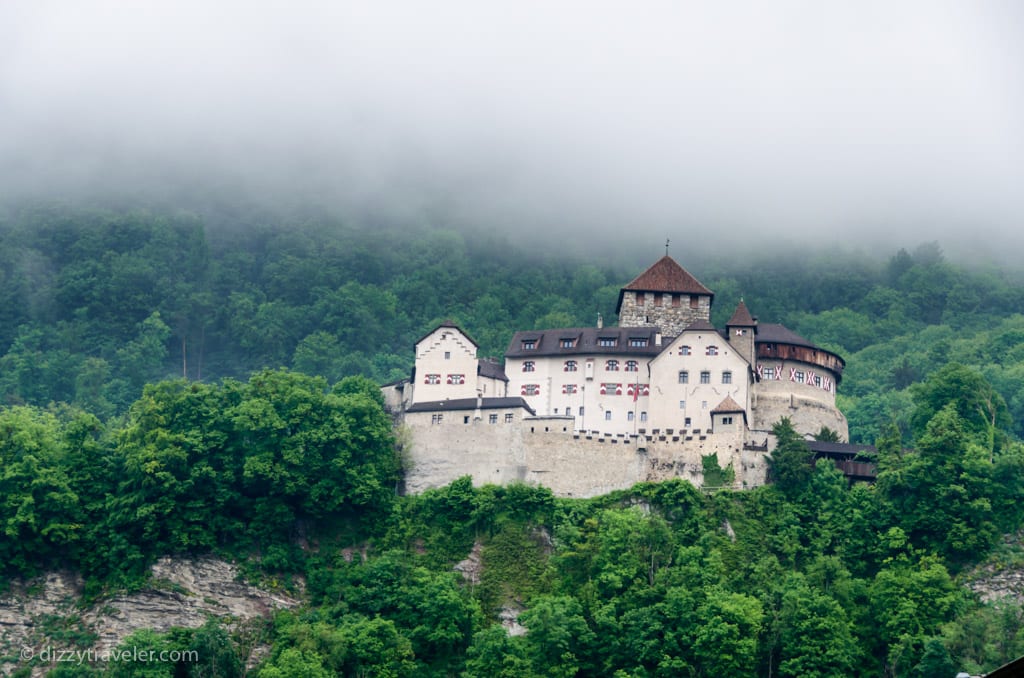 First Day in Vaduz
I stopped couple of time to take beautiful pictures and finally arrived Vaduz. By the way gas was CHF 1.75 (avg) / liter ( 1 US gallon = 3.78 liter) so go figure US$ 6.65 / Gallon which is more than double what we pay in New Jersey.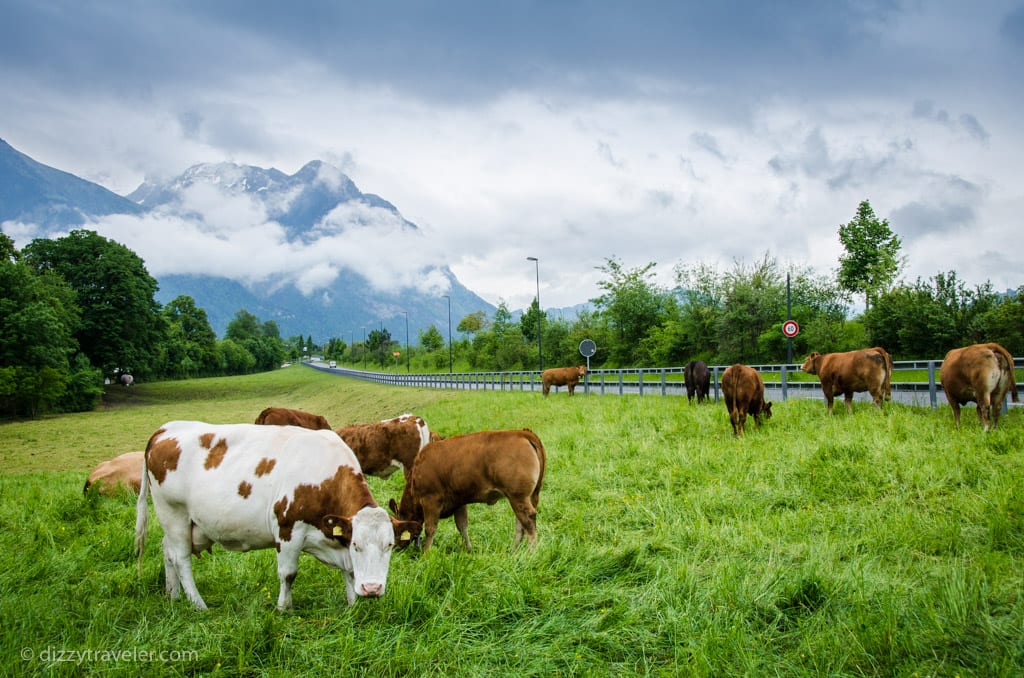 Visiting a Local Winery
It was cloudy could not get a clear view of the mountain peak but could see the famous Castle of Vaduz. Checked in to a hotel called Sylva, costed me about 80 CHF (Swiss Franc). Had nice dinner in one of the local restaurant and ofcours few local beers Liechtensteiner Brauhaus. After all it was a long day form me so I definitely deserved that. Also needed well deserved rest so went to bed early. Hotel room was confortable so was the bed, even I had a balcony overlooking the mountains and the castle still no interest but to drop dead.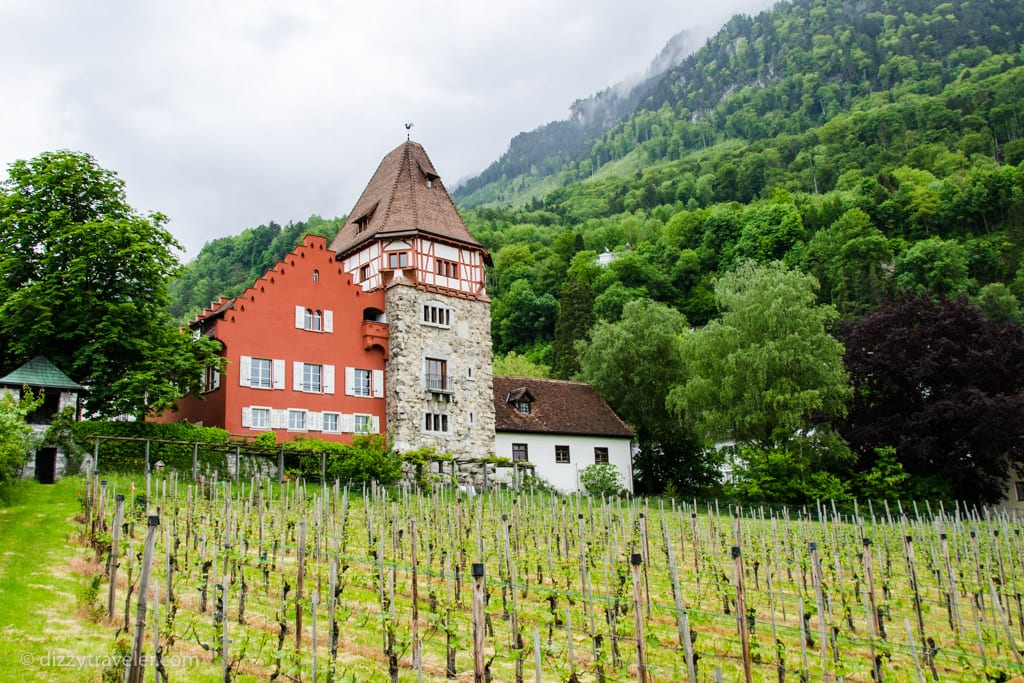 Activities Around City Center
Wake up very early in the morning drove though the town as a king as there were no one on the street. Found a coffee shop that boosted me up. Came back to the hotel had me authantic breakfast cooked by 80 years old lady ( I think one of the family owner).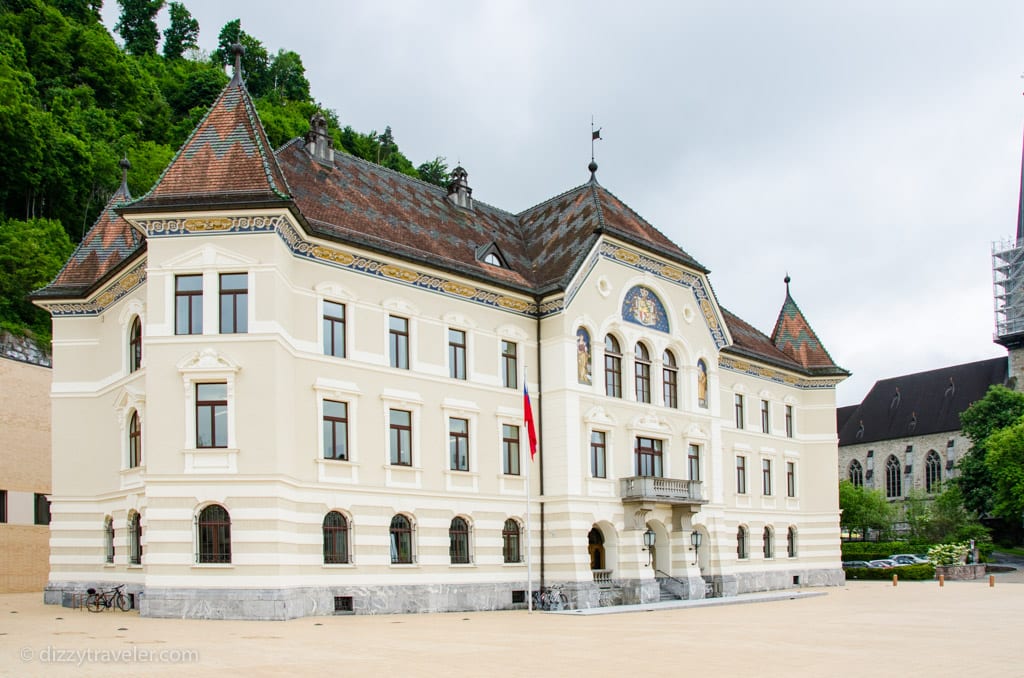 City Tour in a Wet Day
I was out the entire day, it was clowdy and drizzling off and on. Still I was happy to be there, I went to Vaduz Castle and Gutenberg Castle in the town of Balzers, my wish to crossed over the traditional wooden bridge over the Rhine river was also fulfilled. By the way Rhine River divides Liechtenstein from Switzerland. Also did not forget to stamp the passport from the Tourist Office at the expense of 3 CHF. Trolly trip is also available around the city at the expense of CHF 10.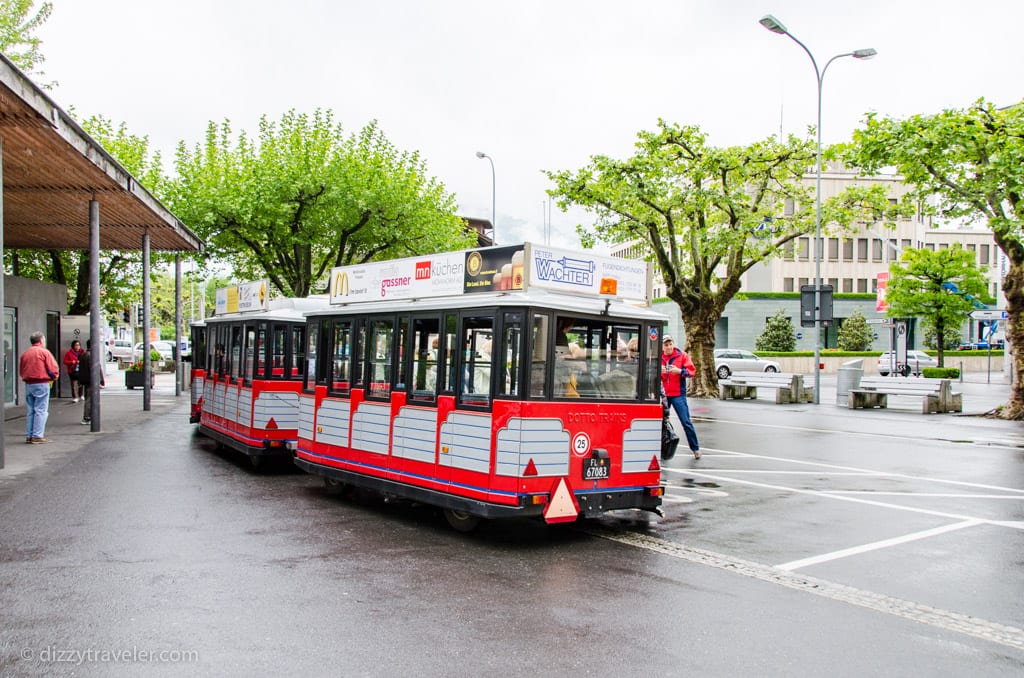 The Famous Covered Wooden Bridge
During my short trip I felt like am in a fairy tale kingdom. Rugged mountainsides, beautiful castles and certainly the foggy weather added more to the feelings.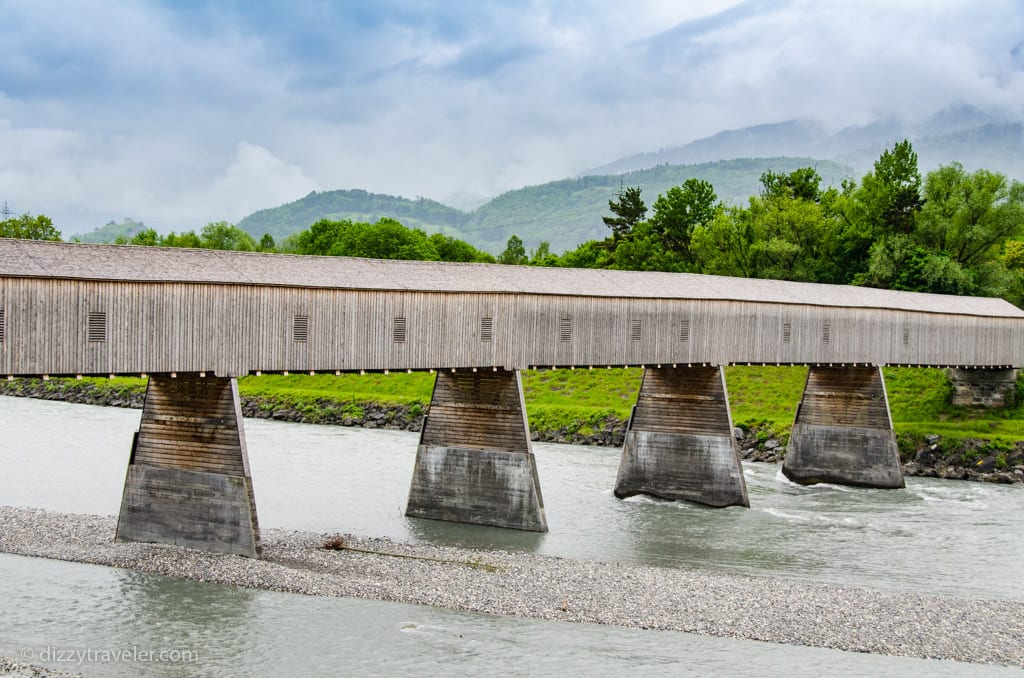 It worth a visit. Surely it's great place to visit if you are in the vicinity. Ideal for a day trip from Zurich. Can be easily cover all the highlights of the country. But to cover most of the beautiful places like lakes, mountains, hiking trails and experience the gourmet local food and beer you definitely need more than a day trip. For me 2 days was not enough, I need to go back there again and visit all the places I missed during this trip.
Where to stay in Liechtenstein
Hotel Oberland is located 2 miles away from Vaduz, in a scenic location at 3,084 feet above sea level, Hotel Oberland is surrounded by the Alps and features a terrace with panoramic views of the Rhine Valley. The modern rooms at this self-service check-in hotel feature a private balcony with views over the valley
Gasthof Zum Deutschen Rhein is located in Bendern in Liechtenstein, just a 5-minute walk from the Rhine River and the Swiss border. The restaurant is open for lunch and serves traditional dishes from Liechtenstein and a selection of wine from the property's own vineyards. Bendern Bus Station provides connections to Austria or Switzerland in 20-minute intervals.
My Opinion and Last Word
Have you been to Liechtenstein? Any cool tips to share?
I loved being in Liechtenstein, and want to go back again. Hope my story has motivated you to visit Vaduz and surrounding areas. 
Please leave a comment below! I'd love to hear from you to improve my knowledge. 
Was this travel guide helpful for you?
If you'd like to help me continue making free guides, here is one way you can help:
Share This Guide – If you have a friend that would benefit from this guide, share it with them. Or post this guide on Facebook, Twitter or Google+
Your Support would definitely help me making more free guides like this. Thank you in advance!
Affiliate Link – This post in Dizzy Traveler contains affiliate links, which means I receive a referral commission if you purchase after clicking at no additional cost to you. These funds go to maintain the site. Thank you for your support.
Here is a few affiliate links that may help plan a perfect trip while staying within budget.