The medieval old town of Kotor in Montenegro is fortified at the end of Boka bay on Adriatic coast, near the towering limestone cliffs of Mt. Lovcen. Well known for its unique natural attractions, historic churches particularly Kotor Cathedral, winding streets, and squares. One of the 25 most beautiful bays in the world
The UNESCO listed historic old town is going to give you fairy tale-like feelings, and the picturesque villages along the Boka bay are peaceful and absolutely relaxing. Kotor is very romantic and I absolutely loved it so much that at the end of my three days trip, I was determined to plan another trip there.
Sightseeing in Kotor Old Town
The medieval old town of Kotor is fortified on Adriatic coast, at the end of Boka bay at the base of Mr. Lovcen. I walked from my guesthouse to the old town. It was early evening, and soon I entered the gate, I noticed the clock tower right in front of me. Inside the fairytale-like old town, I walked through narrow cobblestone alleyways. Saw St Tryphon's Cathedral, Sveti Nikola Church, Sveti Luka, and many other impressive buildings almost every one of them has some fascinating history.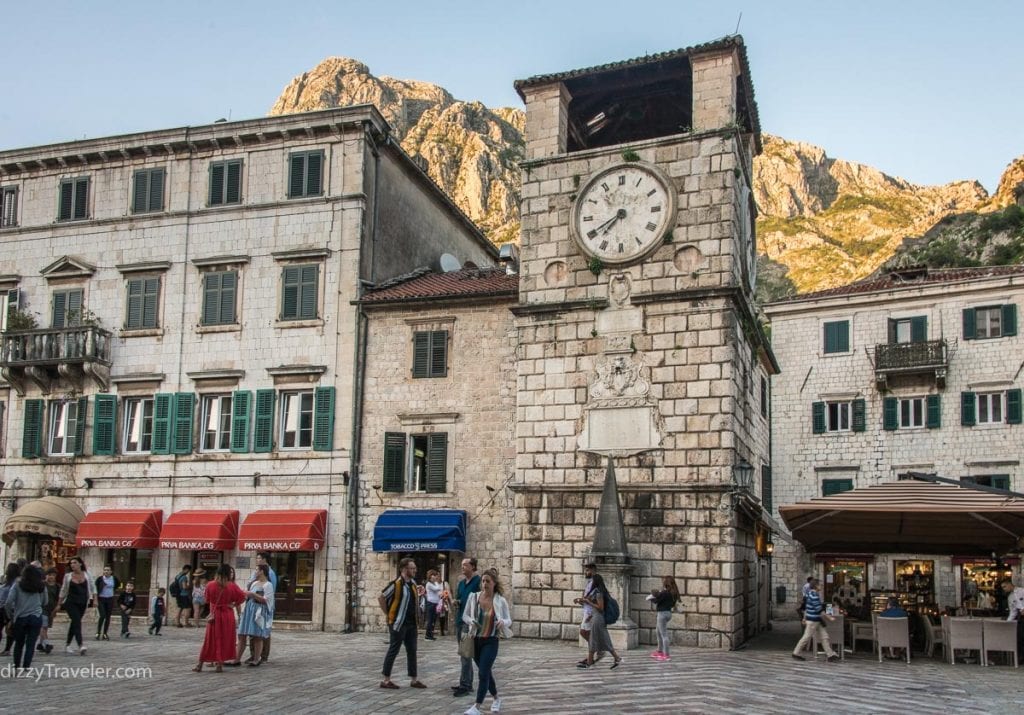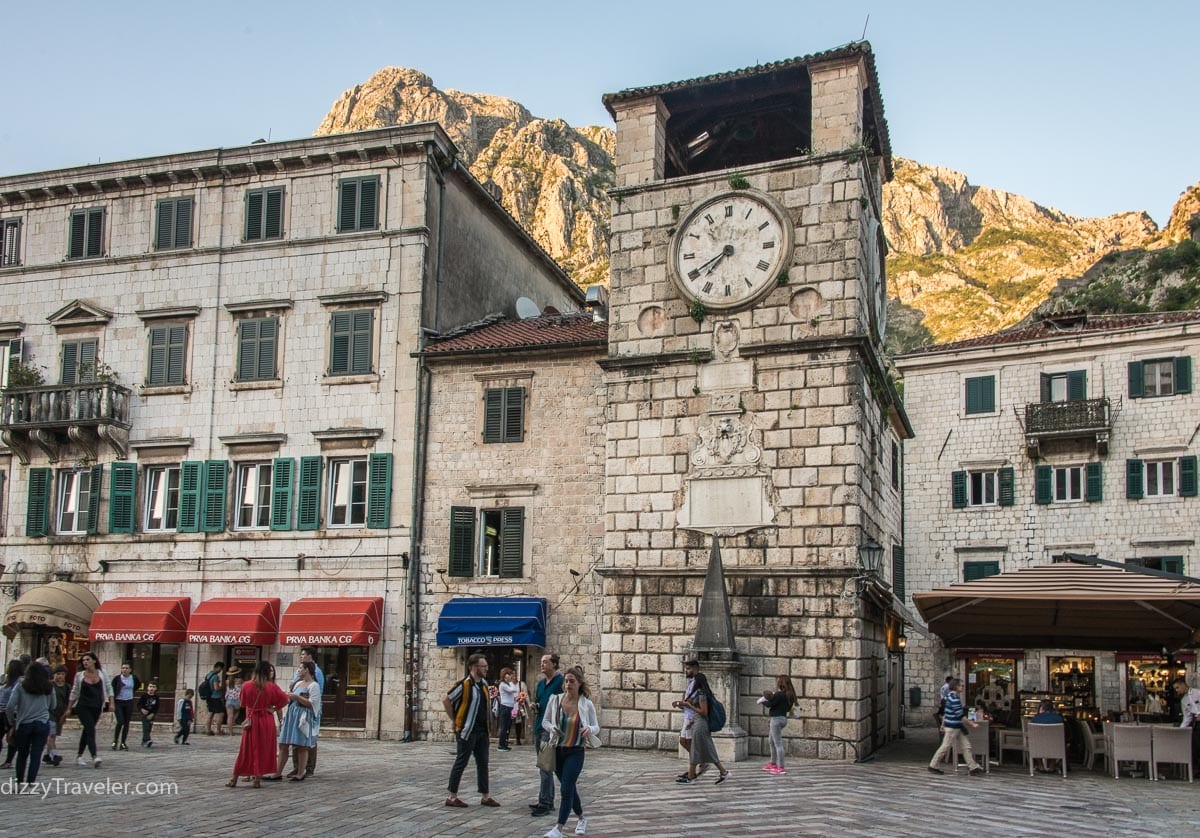 I was overwhelmed soon I entered the gate of Kotor, there are so many places to see and do inside the walled city. Here are some of the highlights of my trip:
1st I Visited Cathedral of St Tryphon
St Tryphon's Cathedral of Kotor in another word Katedrala Svetog Tripuna is a Roman Catholic Cathedrals was built in 1166. The Cathedral with the outstanding two bell-towers including the Mt Lovcen and the San Giovanni Fortress in the background is unique and beautiful. You can't miss it once you enter the gate of Kotor old town.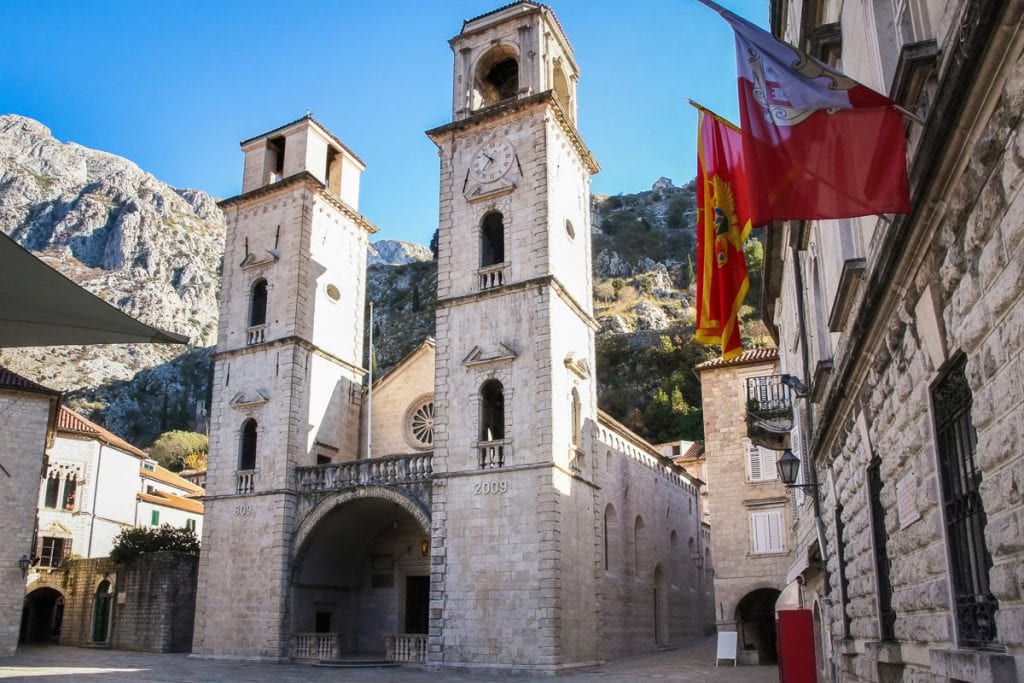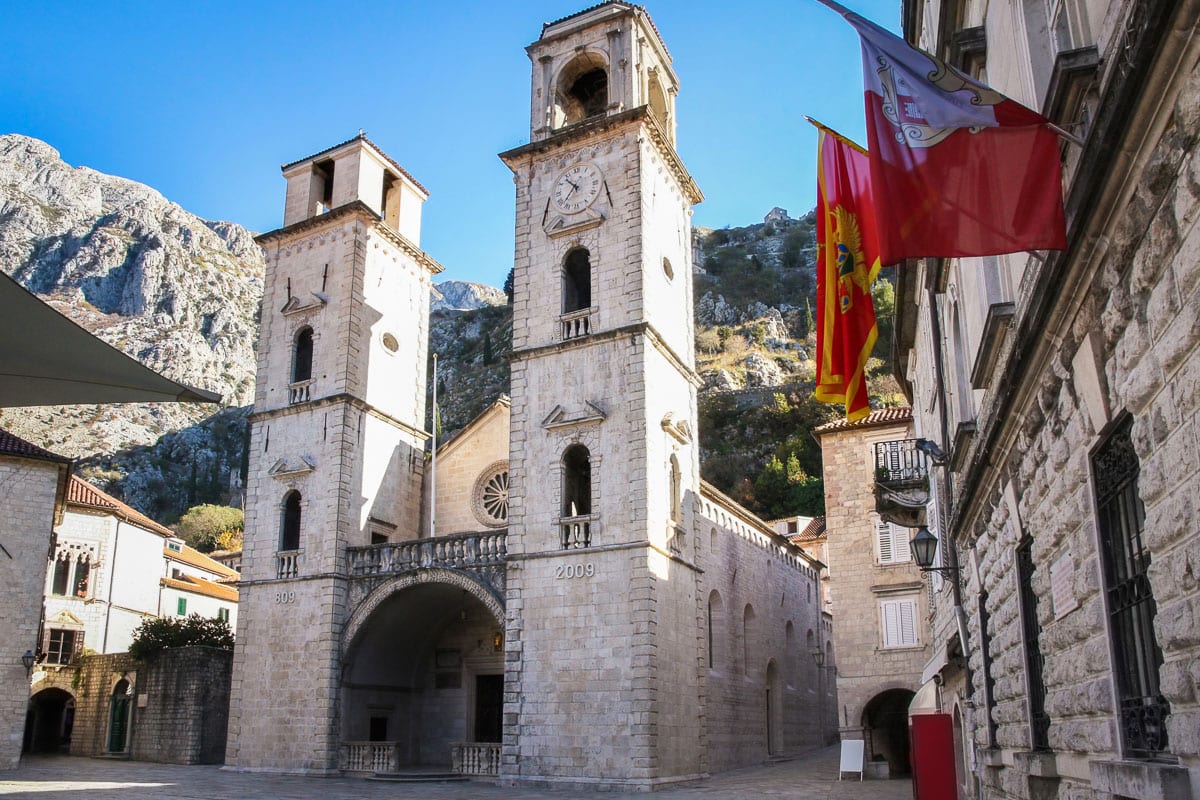 Visit The Church of Saint Luke
Saint Luka was a Catholic church but became Orthodox in 1657. This church looks relatively simple compared to St Tryphon and St Nickolas. There are a few restaurants around the square and from where you can have a great look of this church.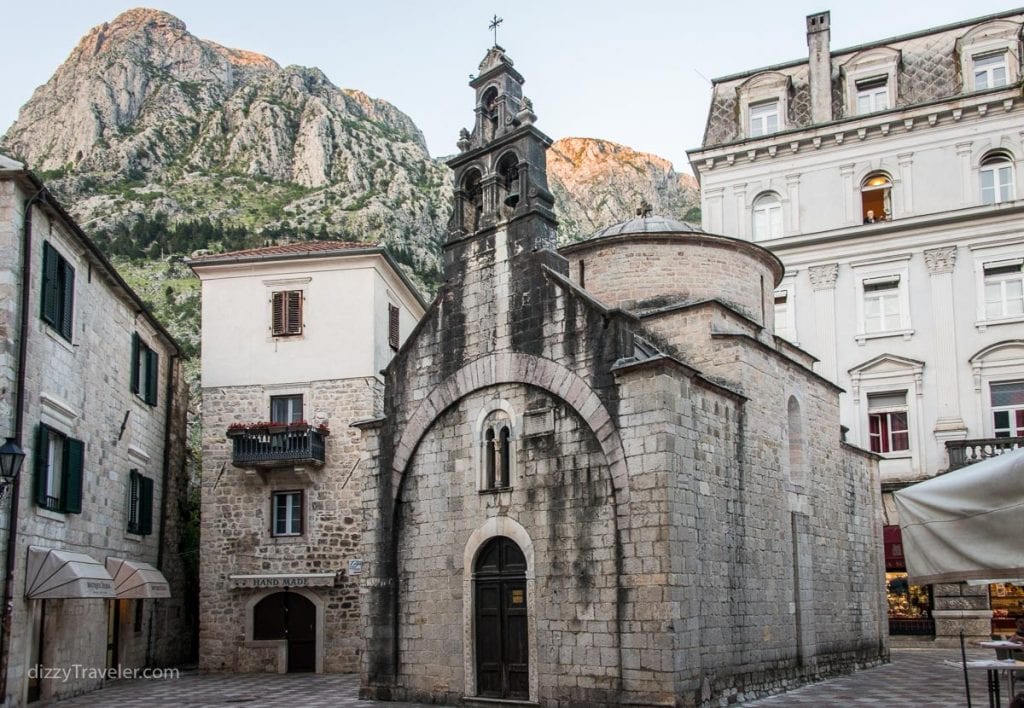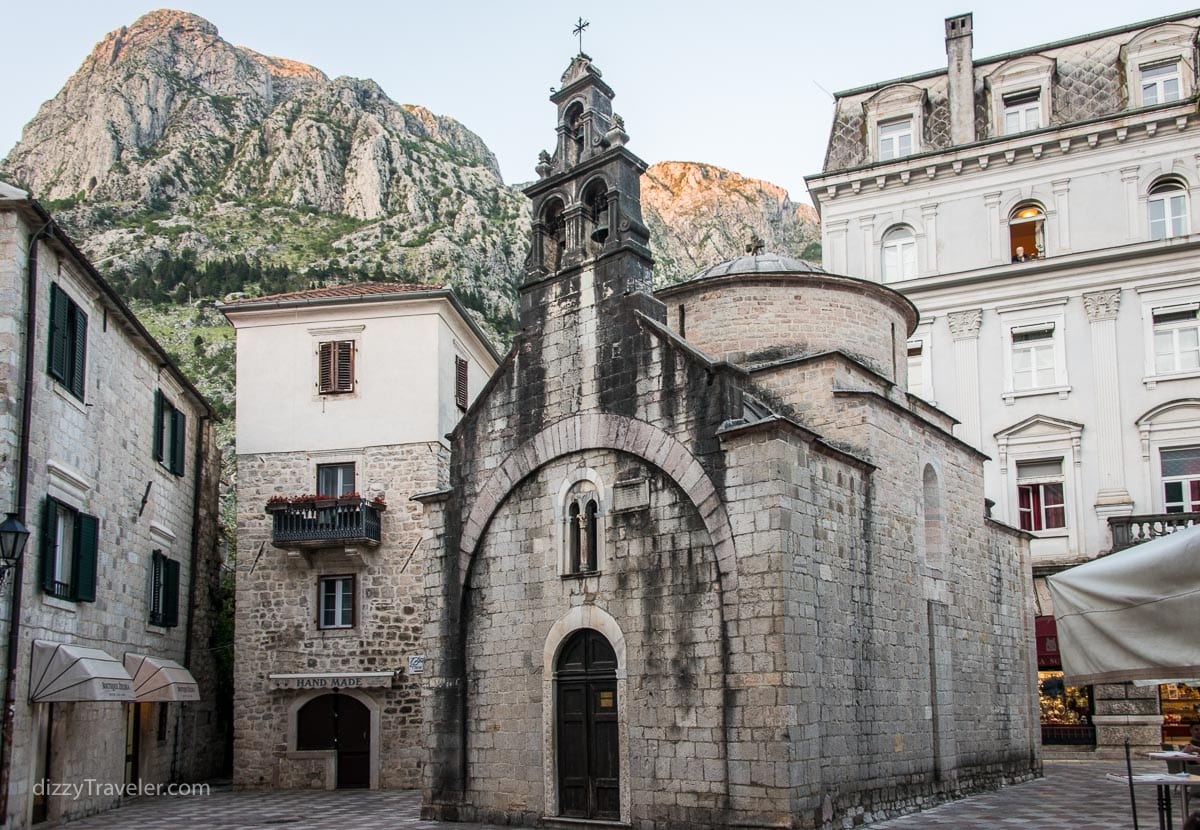 Can't Miss Sveti Nikola Church (St Nicholas)
Saint Nickolas is locally known as Sevti Nikola is a Servian Orthodox church that stands out in St Luke's square well recognized by the huge Servian flag hanging down from the top. It was built between 1902 to 1909. The twin domed towered church is beautiful inside and out just check it out while in Kotor old town.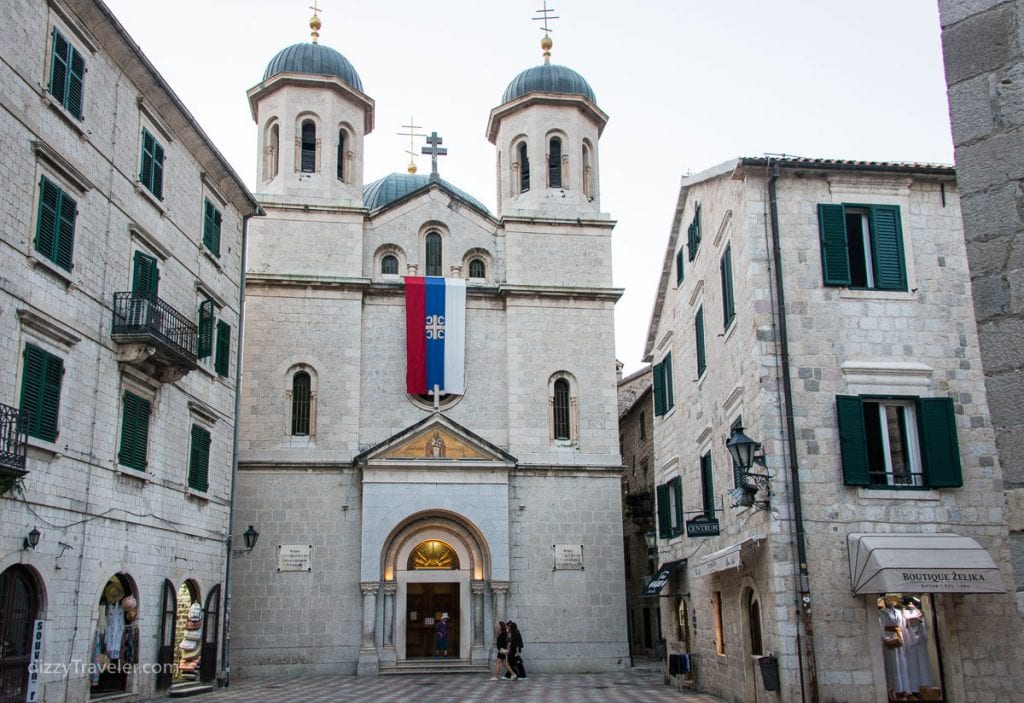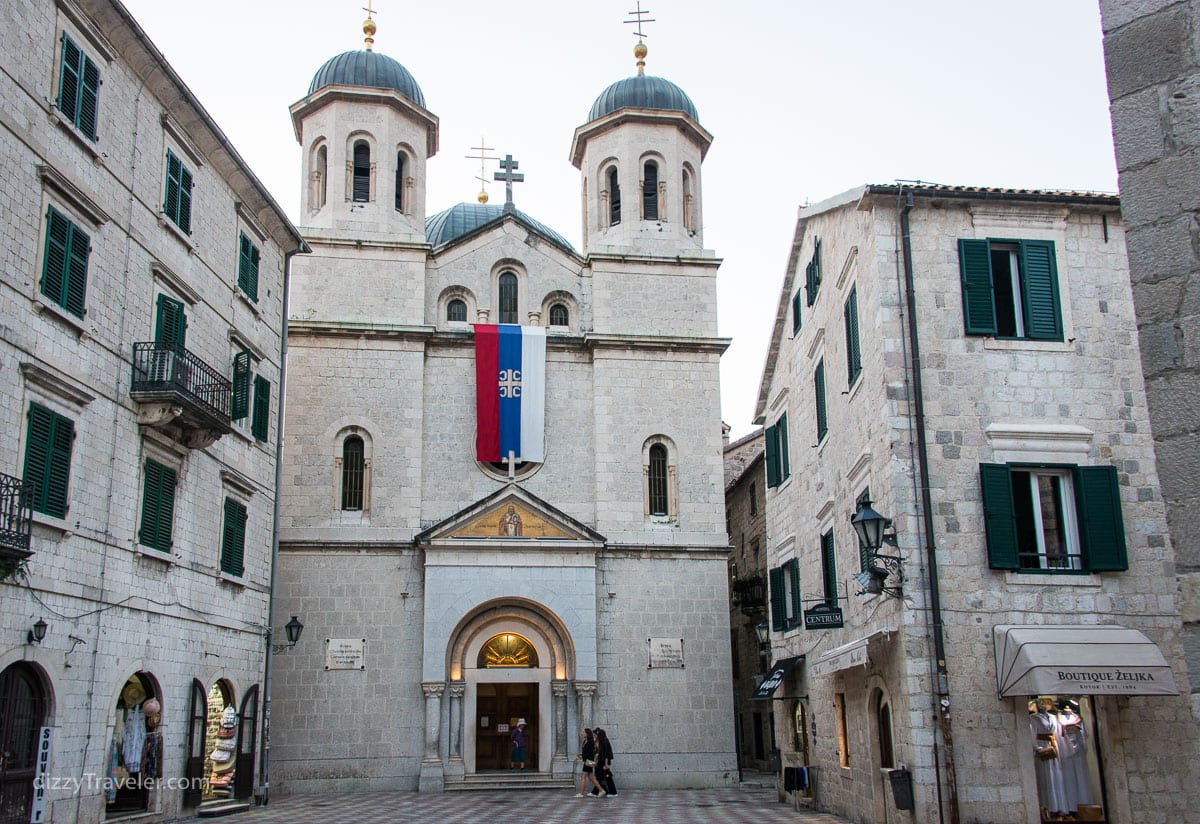 Strolling Through the Old Town
I am sure like me you will also love walking through the narrow alleys of Kotor old town. I went inside the gate of the old town at about late afternoon and without noticing spend a couple of hours roaming around and admiring the beautiful architectures, bazaar, restaurants, churches, guest houses, and much more. I discovered new surprised in every turn, it was a great experience.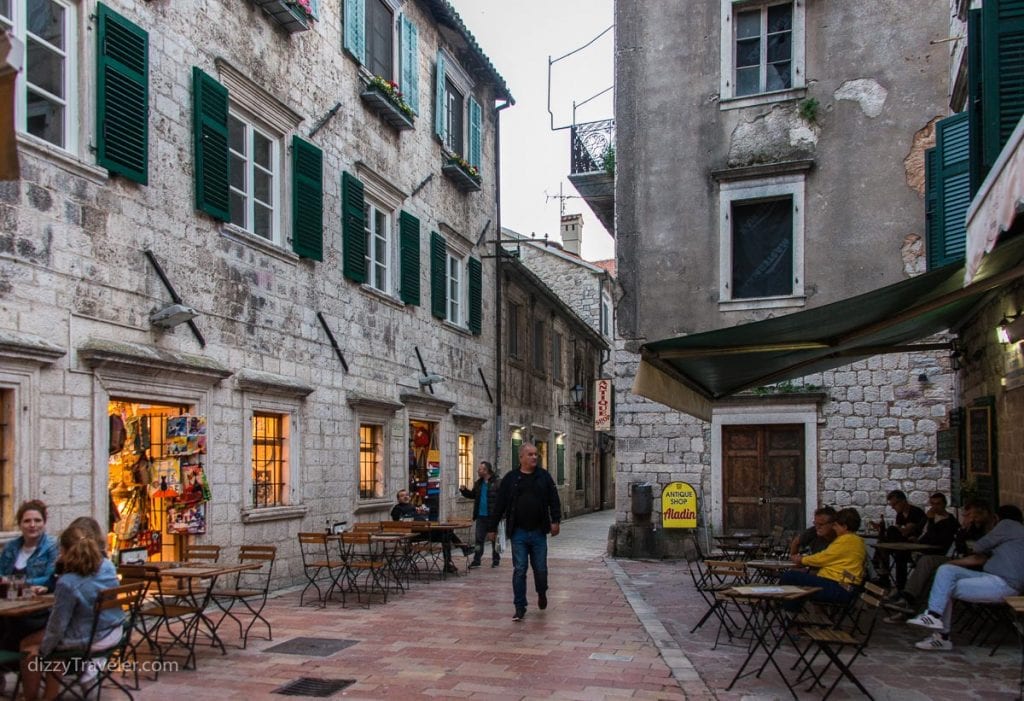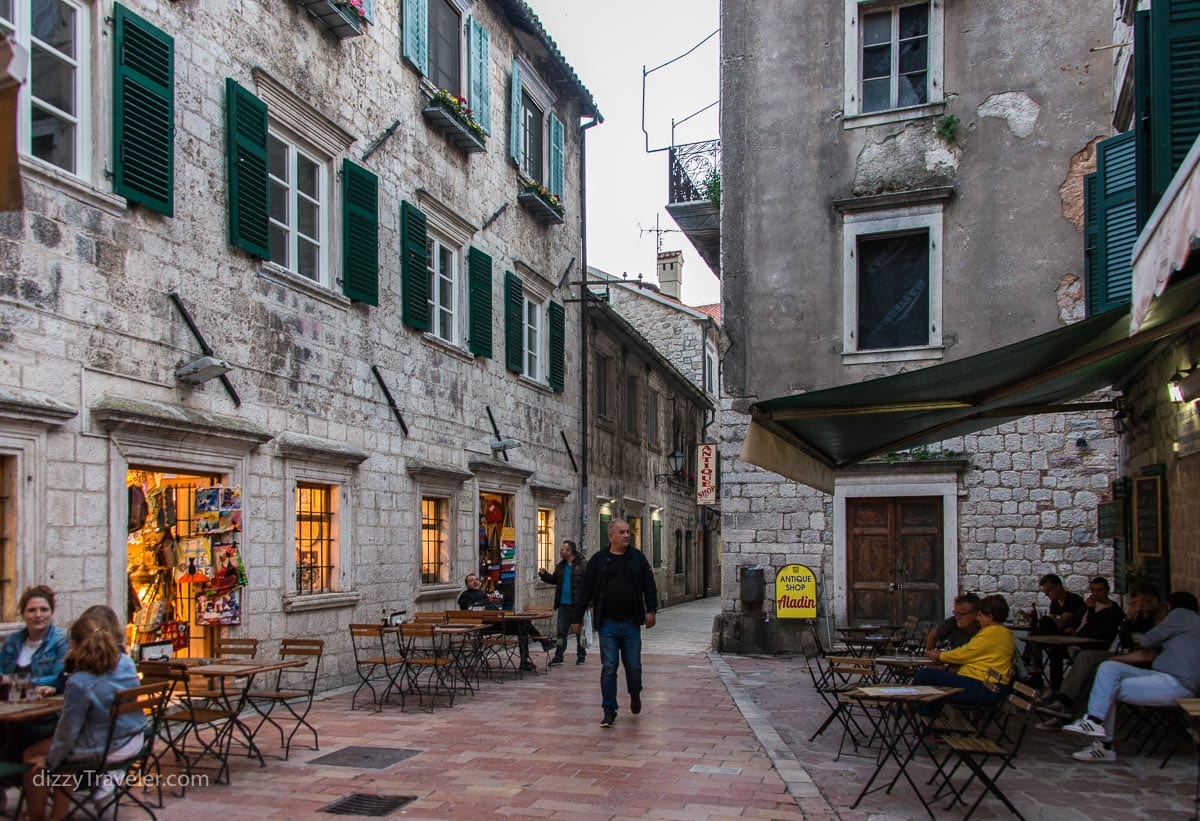 Hike up to the San Giovanni Fortress (St John Fortress)
It is laborious hiking Kotor's walls all the way up to Kotor's Castle of St John (San Giovanni) soring nearly 1355 stairs to an elevation of 3940 feet (1200 m) is definitely not easy. But it's well worth taking the courageous steps to the church for magnificent views.
Actually, when I saw the impressive castle surrounded by the medieval walls the only thought came to my mind was no matter how hard it looks to go up there I definitely need to give it a shot. The walls itself are impressive 2.7 miles (4.5 km) long, while hights reaches up to 65 feet in some sections, and gets wider between 6 to 50 feet (2 to 16 m).
I would recommend to take up this challenge and enjoy the most beautiful views of the fjord and fantastic experience of a lifetime if health condition permits, and should not miss it for the world.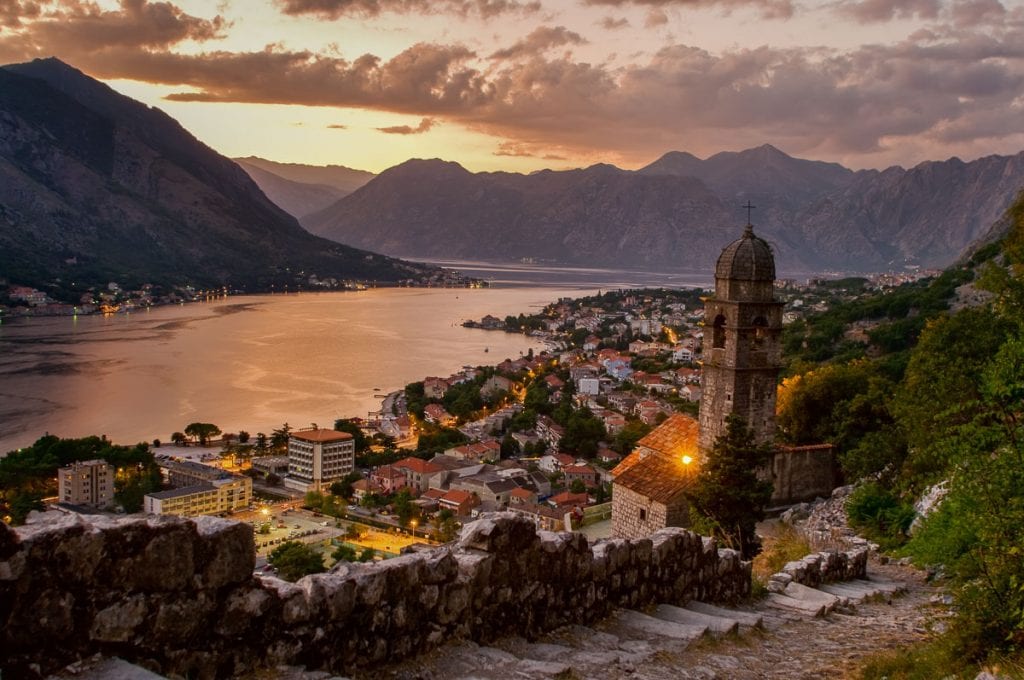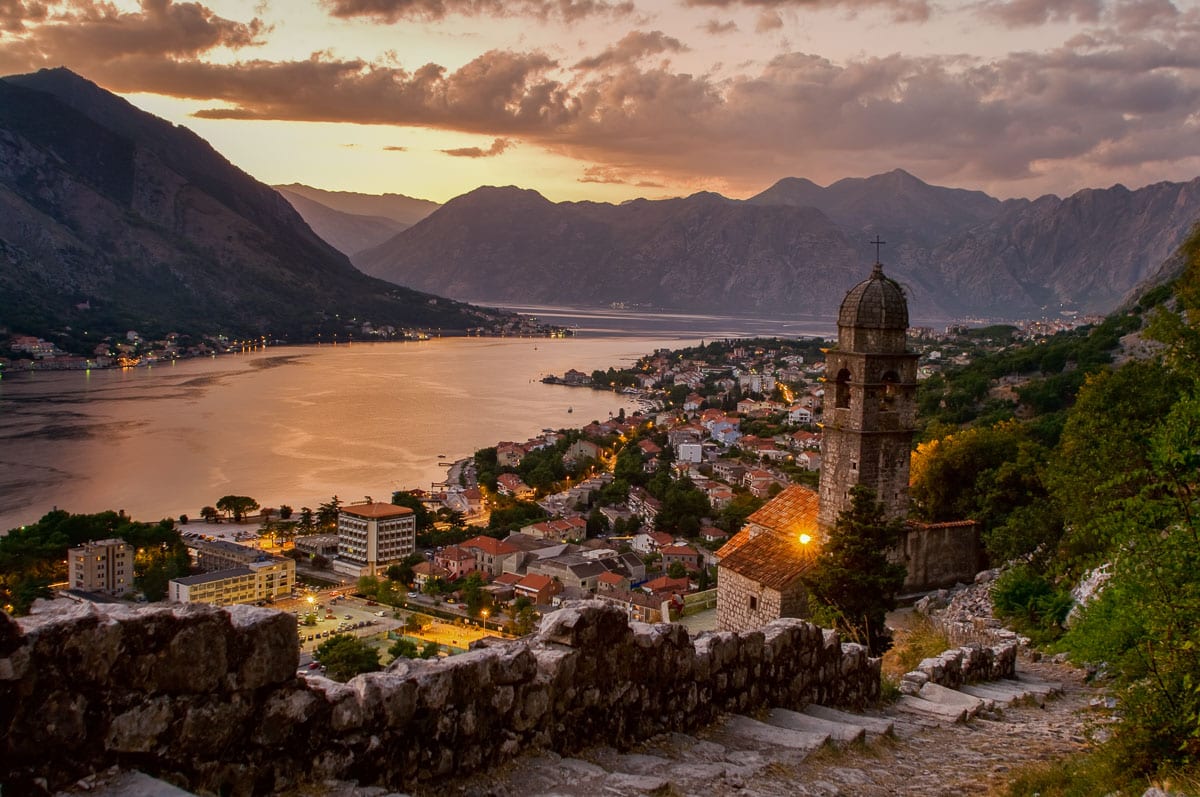 Weekend at Kotor's farmers market
Visiting Kotor Farmer's market is one of the best things I did this morning. I didn't plan this specifically, but I happened to be there in Montenegro on Saturday so lucky enough taking advantage of visiting the famous morning market in Kotor. The market gets its fullest form on Saturday morning.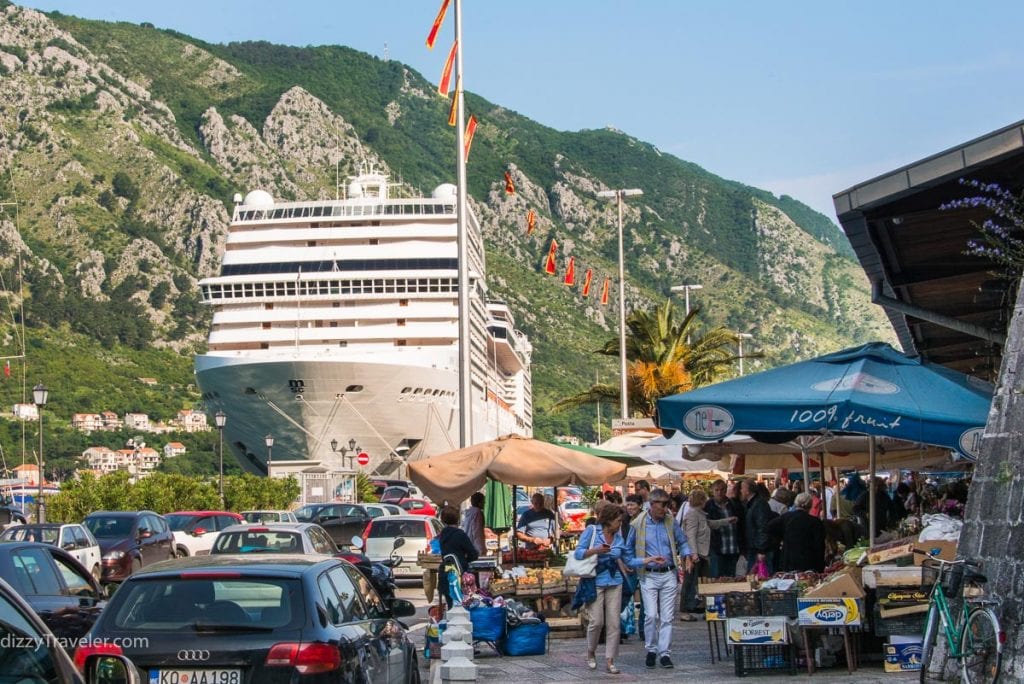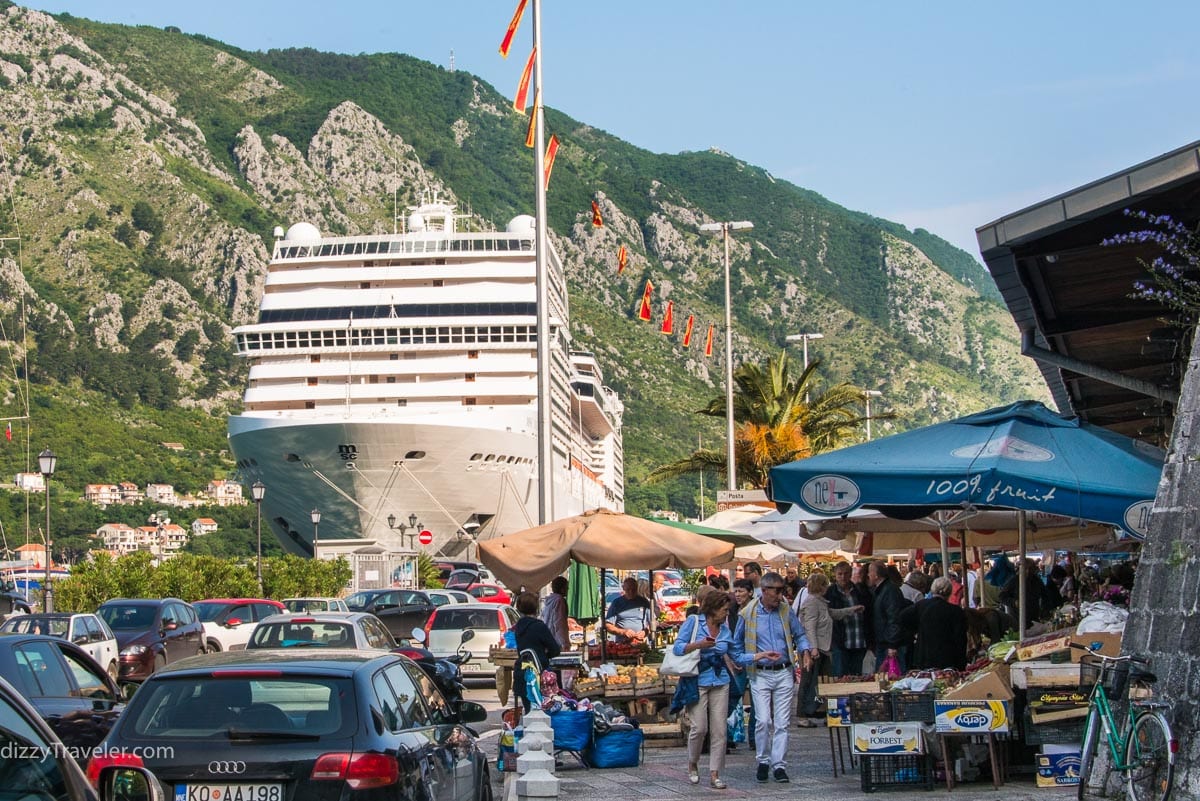 Scenic Drive to Mt Lovcen National Park
It was definitely challenging driving through and climbing up to the Lovcen Mountain chain which raises steep uphill from the edge of the Adriatic range, above coastal Montenegro. There is quite a lot of hairpin-like turns to get to some of the viewpoints, but once you are up there, you can enjoy the magnificent view of Boka Kotorska bay. In fact, the view from the top was so breathtaking that I had to make frequent stops at multiple viewpoints for a birds-eye view.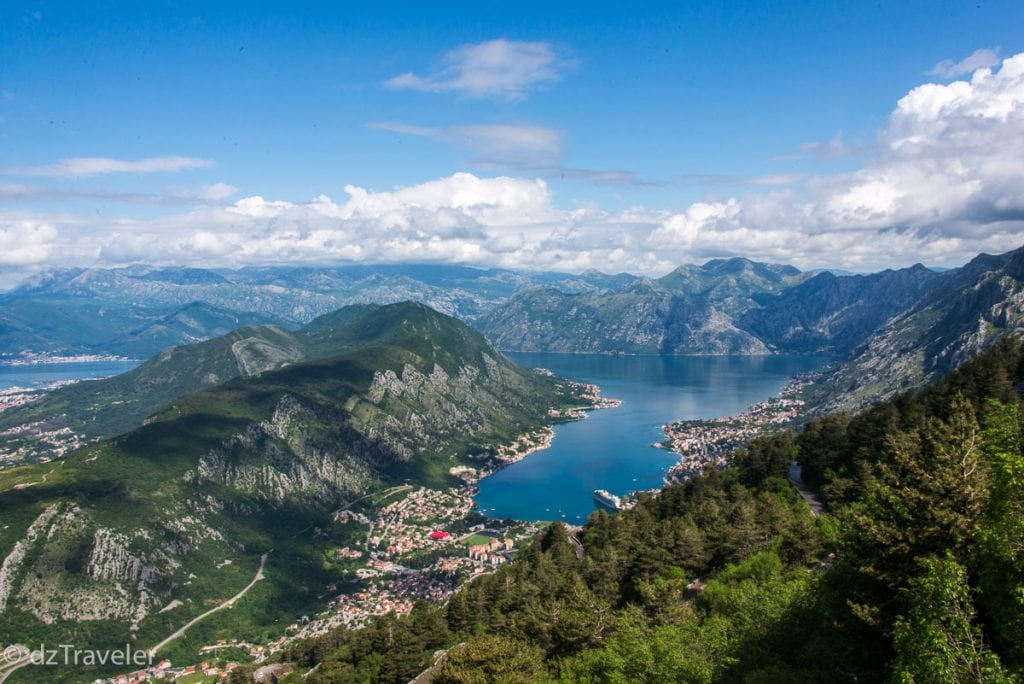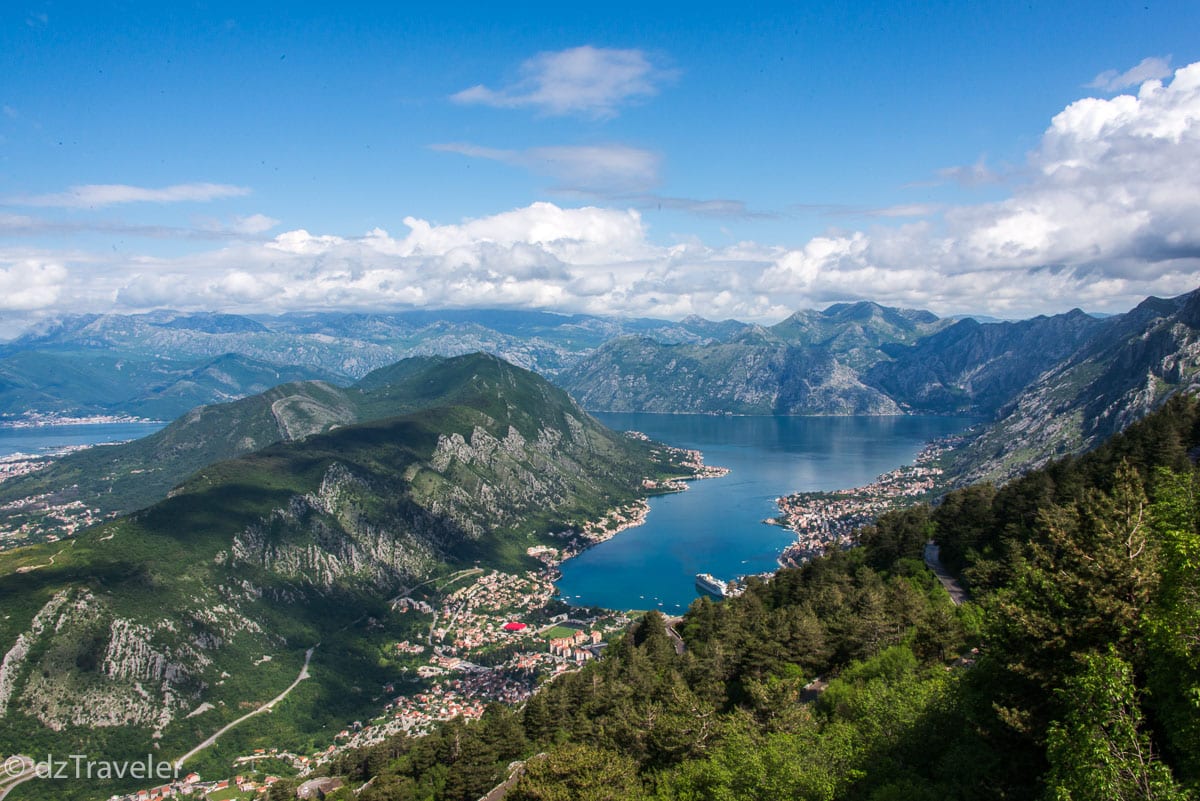 Visit Njegos Mausoleum
One of the main attraction of Lovcen National Park is the most visited monument of Petar Petrovic Njegos a famous poet and philosoper. The beautiful Njegos memorial is located at the second-highest peak, Jezierski Vrh (5440 ft /1657 m). Getting to the tomb of Montenegro's most significant writer is a little difficult task, particularly for those who have health conditions. Just keep in mind that from the parking lot, people need to climb a total of 461 steps to get to the top.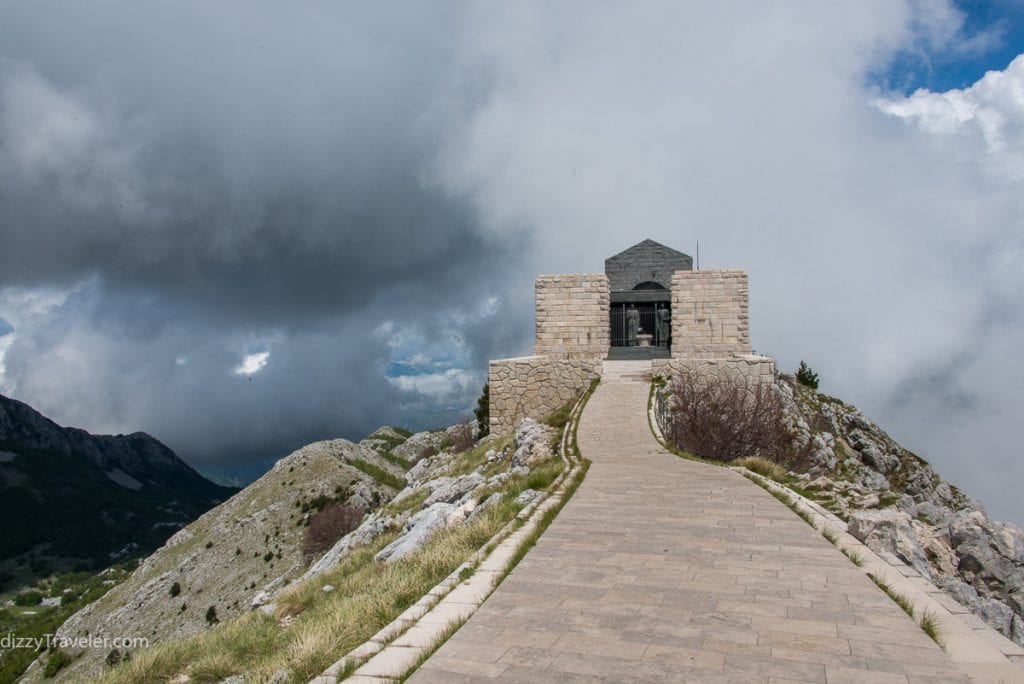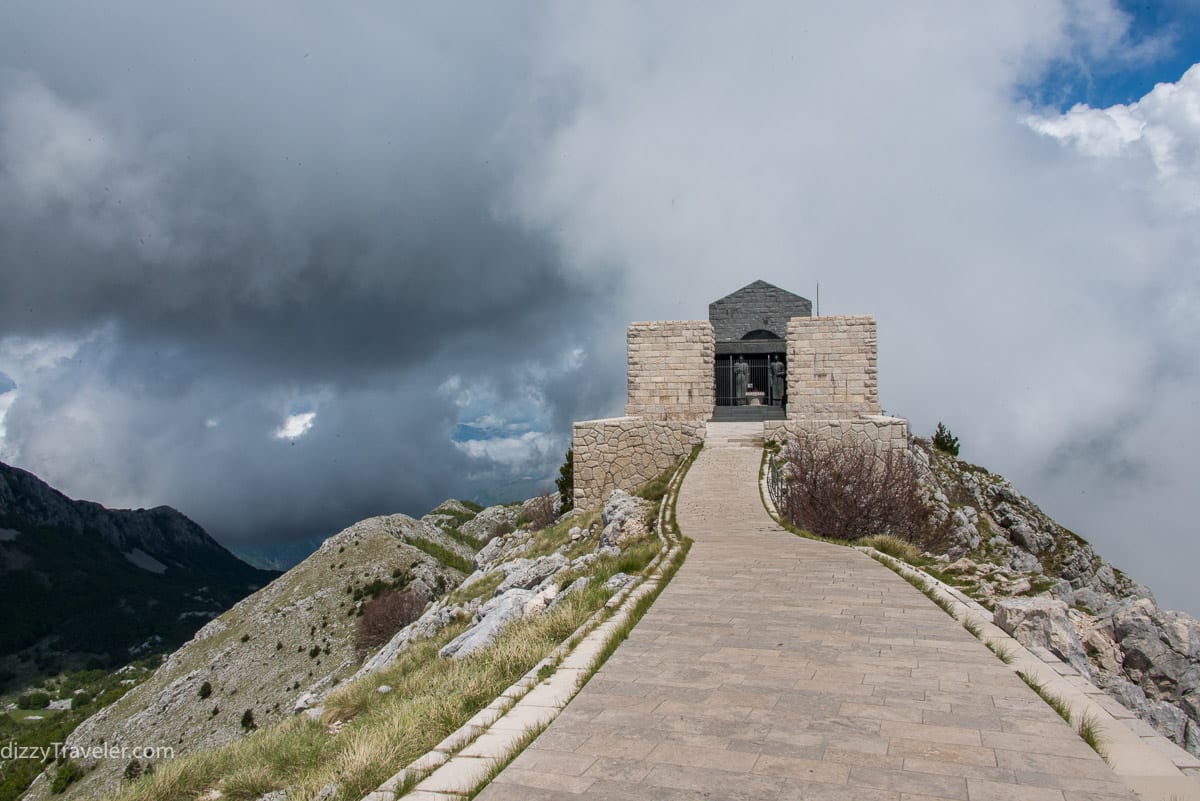 Must Do Out of Town Trips from Kotor
Visit Beautiful Perast, Montenegro
On my way to Dubrovnik, I made an early morning stop at Perast a beautiful small old town on the Kotor Bay, only 10 miles (16 km) from Kotor. Many tourists prefer to staying here for its natural beauty. I saw a few great restaurants, hotels, guest houses, and medieval churches surrounding one main road along the Bay. There are two beautiful islets makes the area more attractive among the tourists. Our Lady of the Rock and the other one is Sveti Dorde (St. George) houses a Benedictine monastery.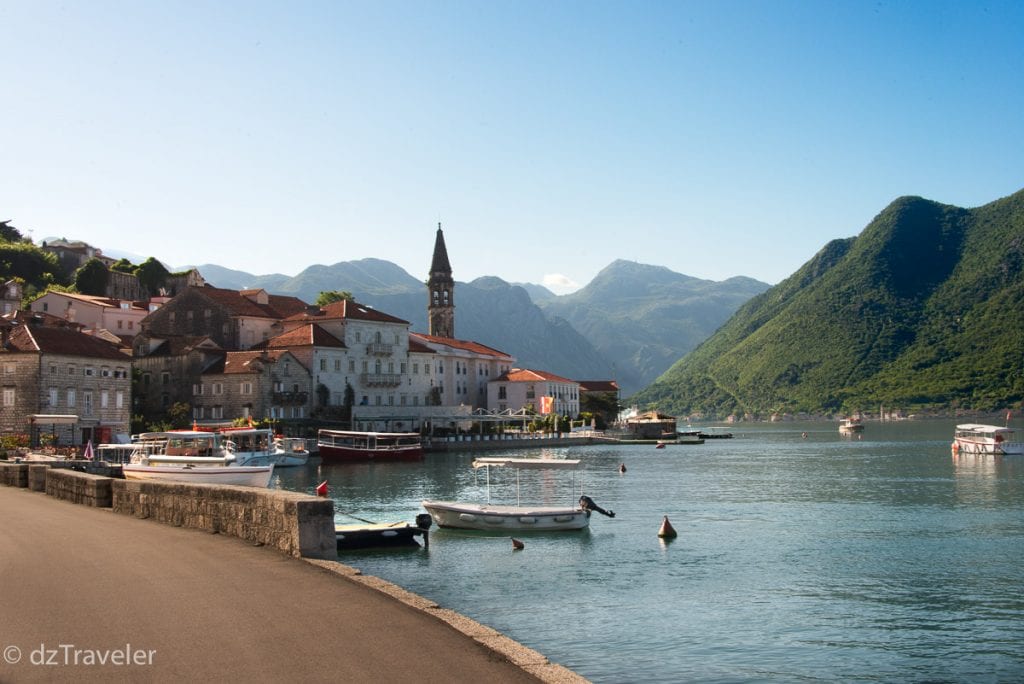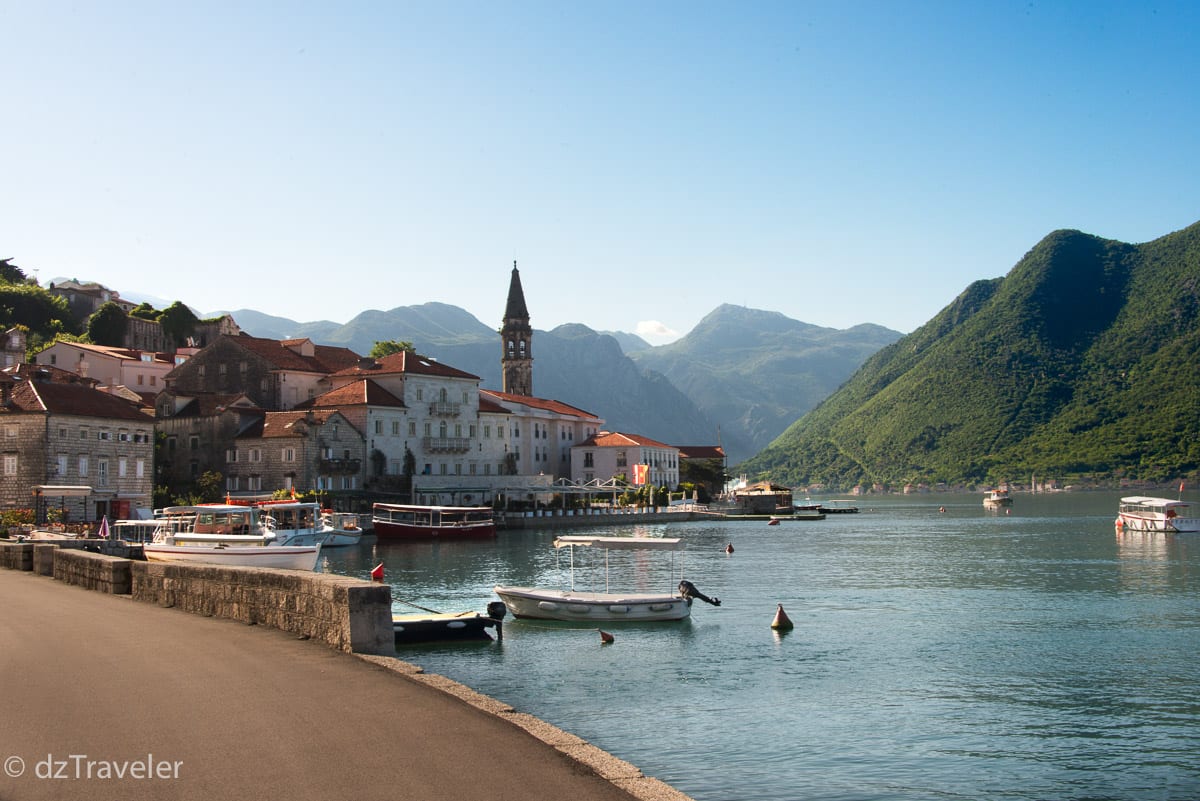 A Trip To Herceg Novi, Montenegro
From Perast started heading to my next destination, Herceg Novi. Driving the scenic highway along the Kotor Bay was a great experience, on the way I passed a few beautiful little towns such as Risan, Lipci and Zelenika.
Made a quick stop in Herceg Novi a coastal town, which is located at the foot of Mount Orne and the entrance of the Bay of Kotor. It is a historic town and blends of the diverse and beautiful ancient building from the different ancestral origin. I wish I would have spent more time here as this place deserve an extended stay to explore all it has to offer.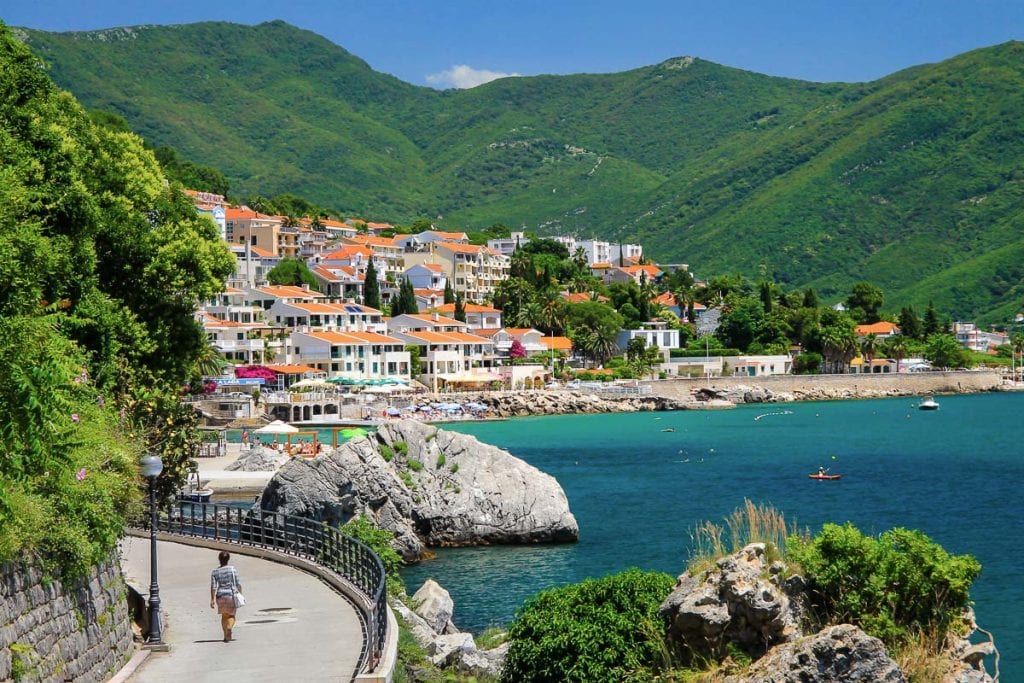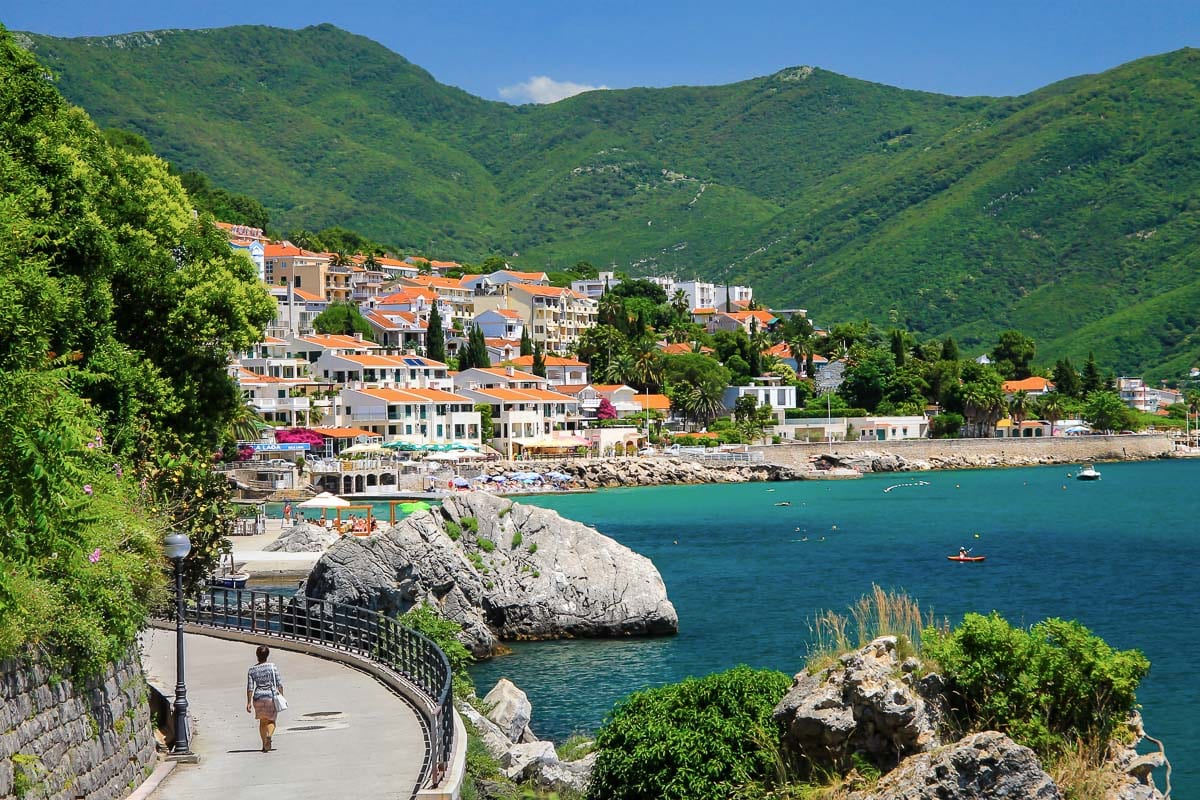 Explore Budva, Montenegro
This beautiful Adriatic coastal town of Budva should be on your list. If you like beaches, then this is the place you need to head. By the way, not only the beach I am talking about, but there are also historical monuments that will make your trip a memorable one. I would recommend visiting the main attraction is the old town. It is a small town but well known for it's great sandy beaches and nightlife. I would also recommend to check out great restaurants with breathtaking coastal view famous among the visitore around the world.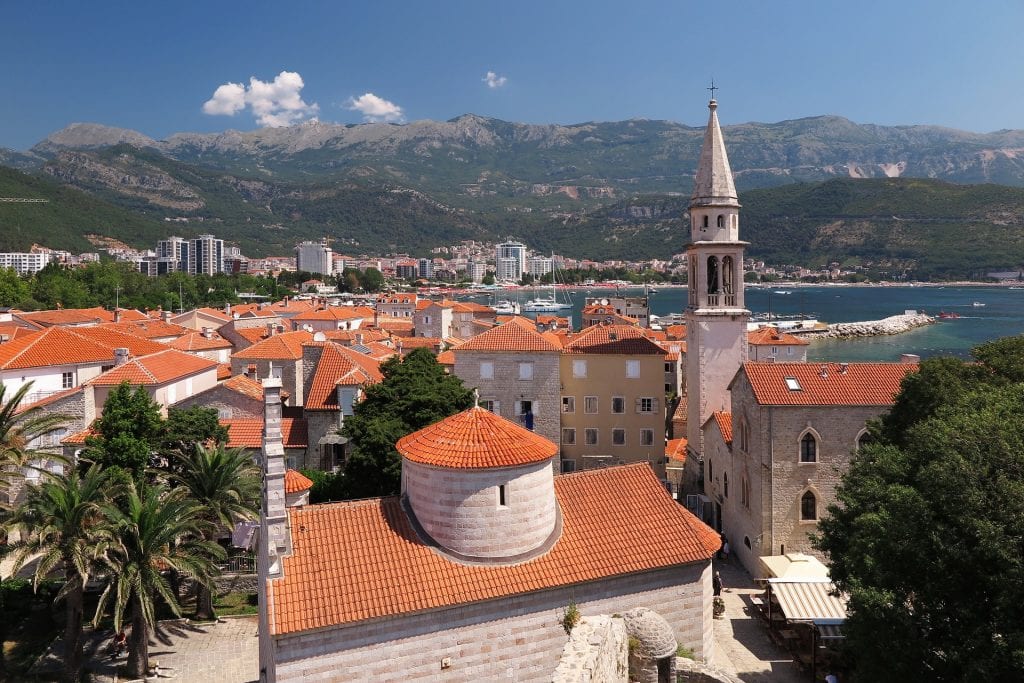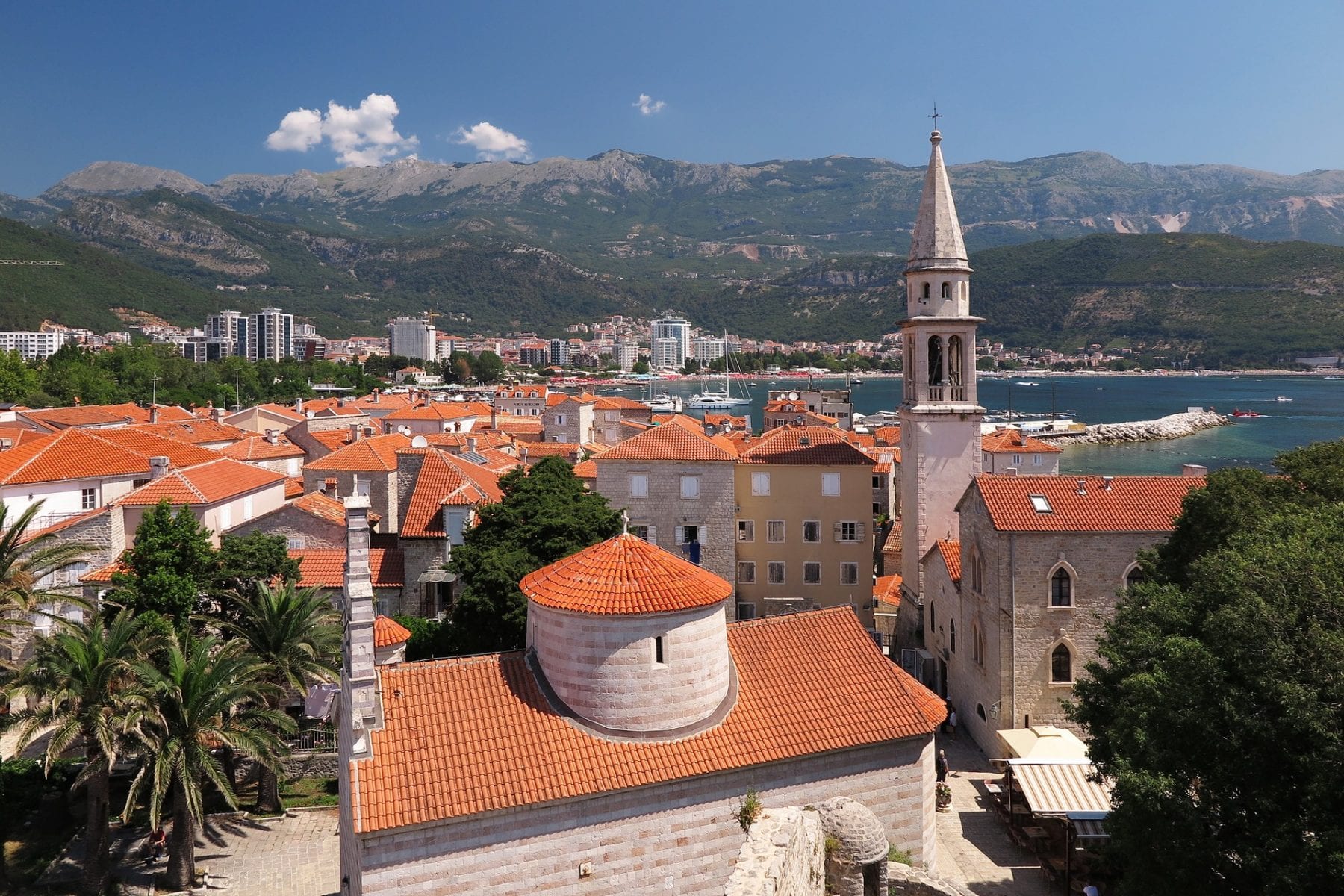 Visit Sveti Stefan, Montenegro
Another picturesque place lined up glorious along the coast of the Adriatic Sea that I recommend to visit is Sveti Stefan in Montenegro. The Tiny fortified island home to 15th-century houses with beautiful architectural treasures. It is located only about 6 km from Budva. I made a quick stop here before heading toward the Albanian border. What a great experience!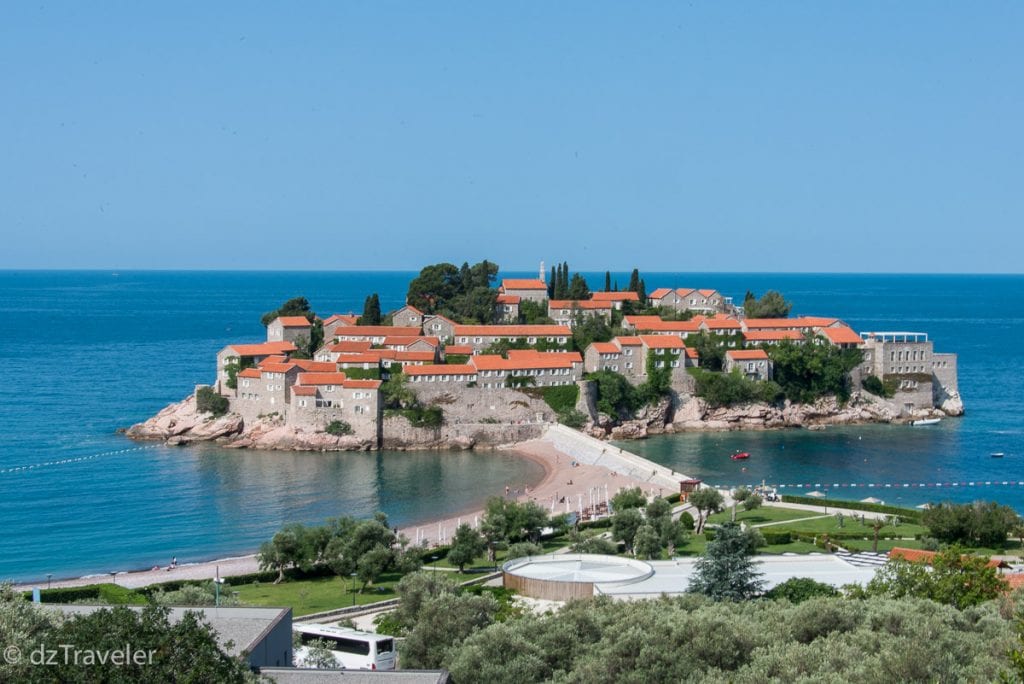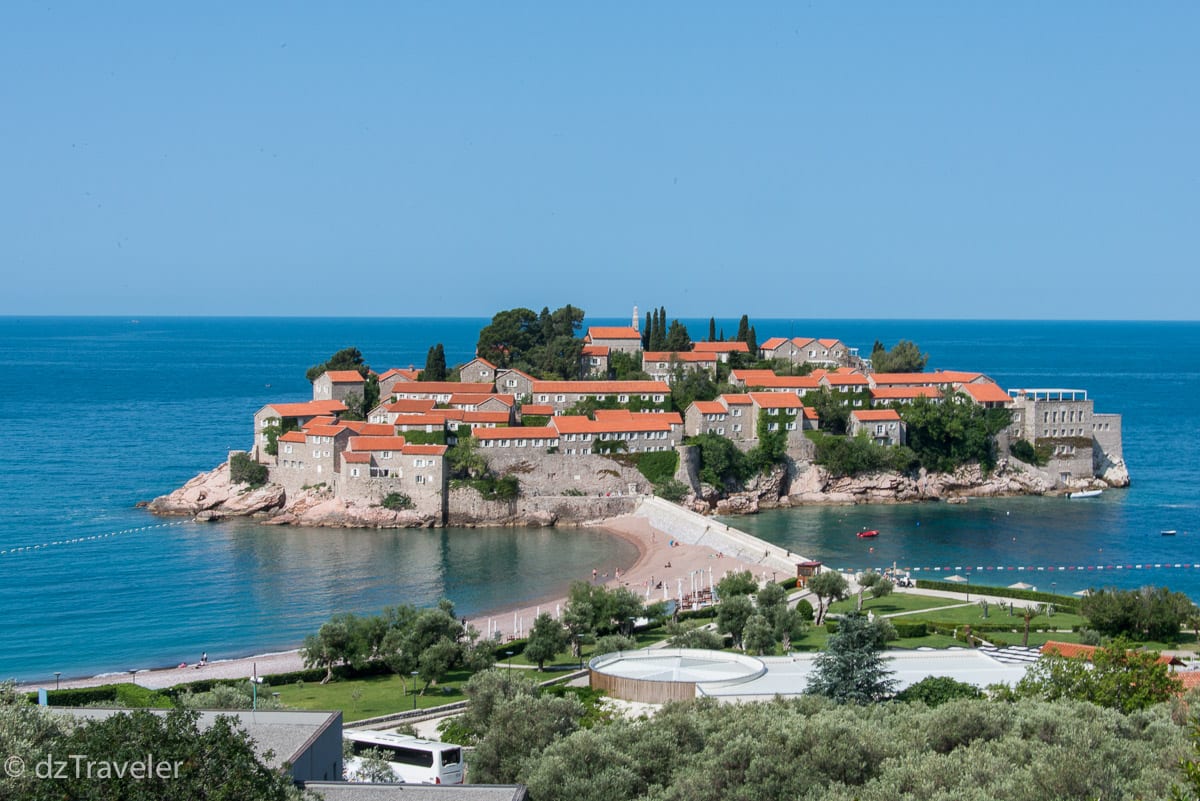 Where Did I Stay in Kotor
Guesthouse Grotta Di Nicola, Kotor
It is located right at the Kotor bay and only 2 miles away from Kotor Clock Tower. Free parking. My room had a balcony with a beautiful view of the bay from where I could enjoy the beautiful sunset on the horizon. The room had an electric stove and all other kitchen utensils necessary for cooking on your own. I enjoyed my stay there.
Recommended Restaurants
Portun Konoba Restaurant
Portun Konoba Restaurant is exactly what I was looking for in Kotor. Perfect location for delicious dinner right by the water with a great view of Kotor Bay. Only few minutes walk from the guesthouse I was staying.
I have visited Montenegro between Late May and early June. The weather was fantastic, the mountains were lush green, and I was able to see a few snow cap mountains on the horizon.
Therefore the best time is spring and autumn to be more specific, be there between early May and the end of June for gorgeous weather while dodging the summer crowds. Not to mention that Hotels are going to be still a bargain.
My Opinion and Last Word
Have you been to Kotor, Montenegro? Any cool tips to share?
I loved being to this Fairy tail country and want to go back again. Hope my story have motivated you to visit. 
Please leave a comment below! I'd love to hear from you to improve my knowledge. 
Was this travel guide helpful for you?
If you'd like to help me continue making free guides, here is one way you can help:
Share This Guide – If you have a friend that would benefit from this guide, share it with them. Or post this guide on Facebook, Twitter or Google+
Your Support would definitely help me making more free guides like this. Thank you in advance!
Affiliate Link – This post in Dizzy Traveler contains affiliate links, which means I receive a referral commission if you purchase after clicking at no additional cost to you. These funds go to maintain the site. Thank you for your support.
Here is a few affiliate links that may help plan a perfect trip while staying within budget.