The Historic Trip to Cairo
Egypt is undoubtedly the most epic trip of a lifetime. It is known for its great Nile river, endless desert, incredible history, ancient treasures, warm sun, and sandy beaches. Therefore, whether you are looking to spend time at the Great Pyramids of Giza or sailing across the Nile in Luxor, or relaxing at Sharm el-Sheikh, you will definitely have a unforgettable experience.
Helpful Information
Best Time to Visit 
Since Egypt is located in a desert region, the temperature is generally on the higher side. It is significantly higher in the south than in the Cairo and Nile Delta area. 
Between October and February is the most popular time to visit Egypt when the temperature is comfortable during the day and on the cooler side at night. Expect higher crowds and increased hotel rates due to the peak season, so early booking is the best option. 
Summer is pretty hot, but you will definitely get the best deals on hotels as long as you can tolerate the heat. However, in the absence of humidity, the heat will not bother you much but keep in mind that the temperatures quickly go up to 40 deg C during the day. Traveling in Summer is difficult for those who are more interested in doing outdoor activities.
Getting There
Cairo International Airport (CAI) is located about 25 km from Giza takes about an hour by taxi depending on traffic conditions and time of the day. Cairo city center is only 20 km away, and a metered taxi should cost you not more than 150 EGP (US$ 10.00). 1 US$ = 15.70 Egyptian Pound (EGP)
I found it probably the most convenient to fly to Cairo from Istanbul, Athens, Dubai, Addis Ababa, London, Frankfurt, and many other major cities around Asia, Middle East, and Europe. For best deals on flights and, hotels I recommend using trip.com or Cheap-O-Air. 
Low-cost airlines like Egypt Air, Egypt Air Express, and Nile Air are the best options to visit popular domestic tourist destinations such as Luxor, Sharm el-sheik, and Hurghada.


---
Getting Around Cairo
Private Car: Considering traffic, language barrier, and road conditions, most tourists on their trip to Cairo often choose a private car with an English-speaking driver come tour guide. Of course, it comes with a price tag that can be unnecessary, especially if you are traveling solo. With traffic gridlock at certain times of the day and unfavorable parking conditions, a self-driven private car is more likely not a good option. 
Uber: Uber service is available; all you need is an internet connection to use their app. It is a convenient way of moving between neighborhoods.
Metered Taxi: A taxi ride from the airport to the city center takes about 45 minutes. The service is reliable although it's hard to get a taxi with a working meter. The city is coming up with a few new air-conditioned metered fleets of yellow taxis available at the airport. 
Metro: Cairo Metro is one of Africa's best metro networks and the ideal way to avoid choking city traffic and smoothly moving around the neighborhoods. The metro system is clean, very efficient, and affordable but could be very crowded during rush hours.
Visa Requirement for Egypt
Visa on arrival is the most common way to get tourist visas for most of the nationals. Many private online companies offer eVisa approval services, fill up an online application, pay the processing fee, and receive the approval via email. It takes about two days for regular processing.
When you arrive at your destination airport in Egypt, show the Approval Letter and photos at the Immigration office for a visa stamp.
---
Travel Tips
Currency: Egyptian currency is EGP (Egyptian Pounds). 1 US$ is equal to 15.71 EGP. ATMs are available in the cities and at major airports.
SIM Card: It's easy to buy a SIM card in Egypt. Vodafone, Orange, and Etisalat are the main carriers there. All of them have pre-paid tourist packages that are available in all major airports and cities alike.
Safety: Egypt is safe; during our trip, we never felt that we had safety concerns. Egyptians are very friendly, particularly toward foreign visitors.
Things to do in Cairo
I have taken a guided private tour through the hotel, a nice fellow picked me up with a car that may scare you but to me that one was the perfect fit for the chaotic streets of ancient Cairo. The driver come a guide was with me all day and drove me around all possible places that are not only on my list but also recommended by him.
Visiting Pyramids in Giza
Pyramids at Giza built Four thousand years ago, just imagine two million stones, two tons each, carved, transported, and then stacked high…all so a king could take his stuff into the next life.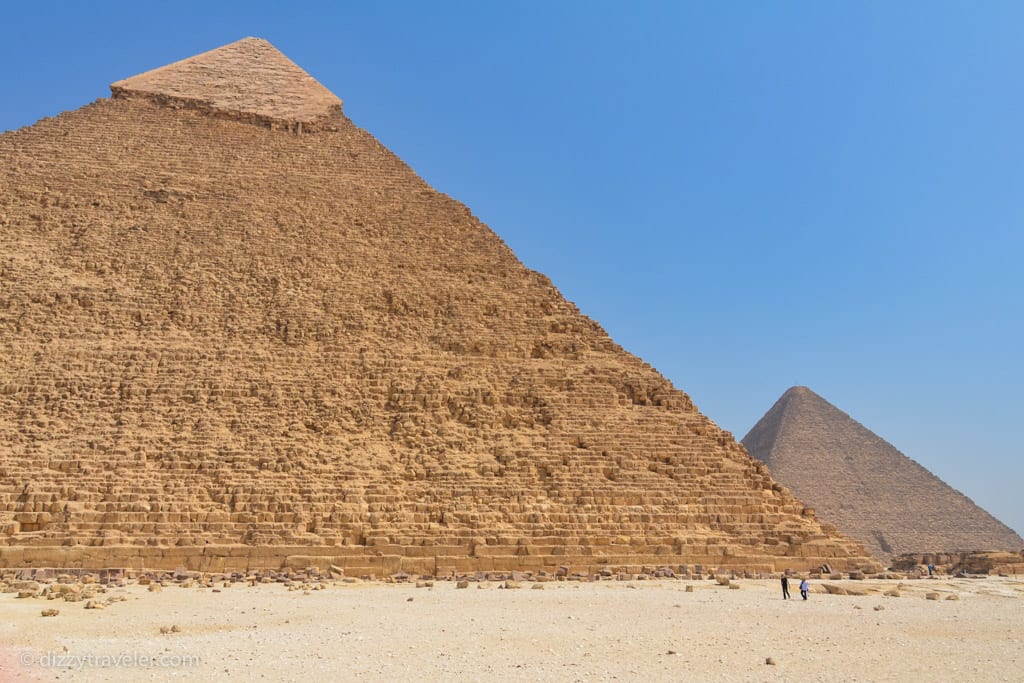 In my first week in Egypt, I have noticed that most of the great ancient sites were not so crowded, only a handful of tourists. You could tell by seeing the Giza parking lots, once filled with big tour buses, are now empty. Even my fellow countryman is pretty susceptible to scary TV coverage.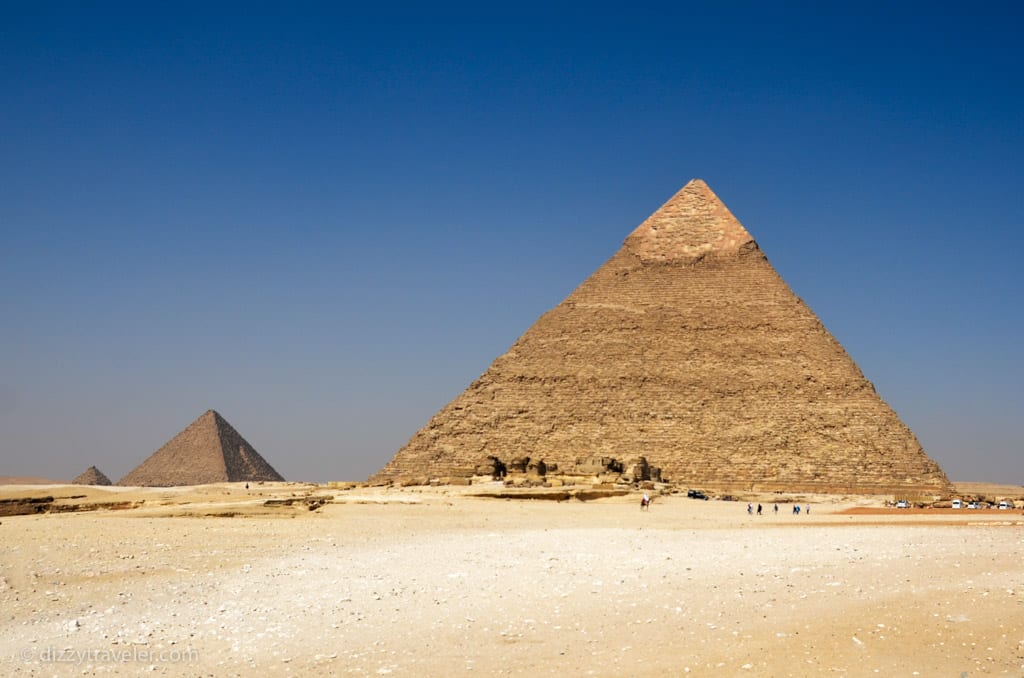 Great Sphinx of Giza
The Great Sphinx of Giza is the iconic landmark of Egypt. A must-see statue of a man and the body of a lion o protect the tomb of Khafre; definitely, a visit to Cairo is incomplete without seeing it.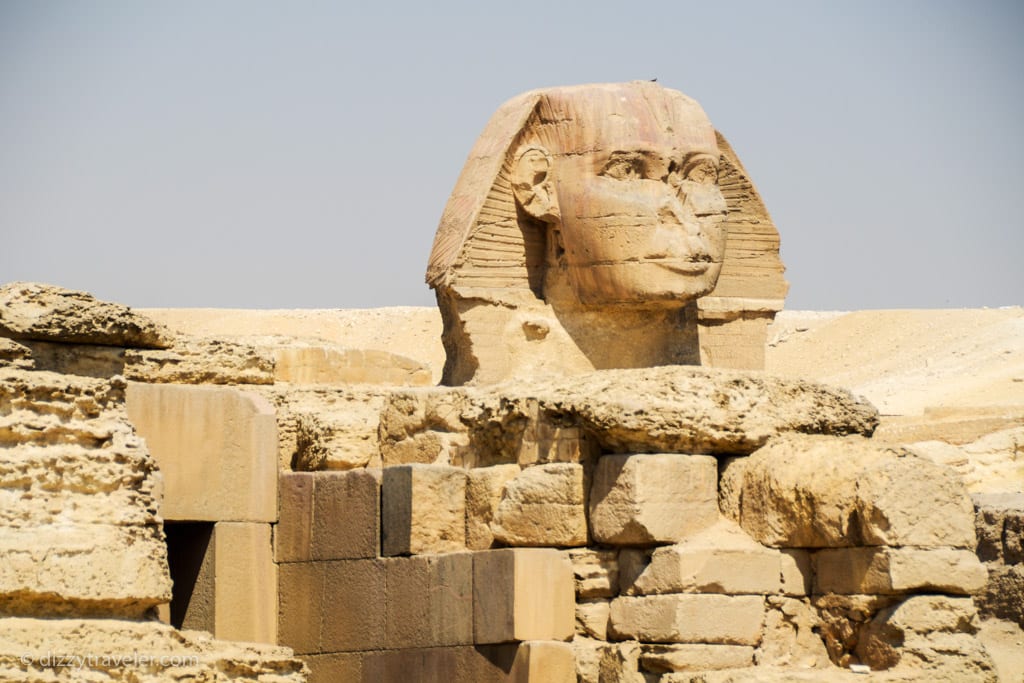 Scary Experience Going inside the Pyramid
It was a little scary to go inside the 4,000-year-old tunnel, the spectacle and wonder of Egypt's ancient sights are even more apparent when you are deep inside a pyramid and no one around you.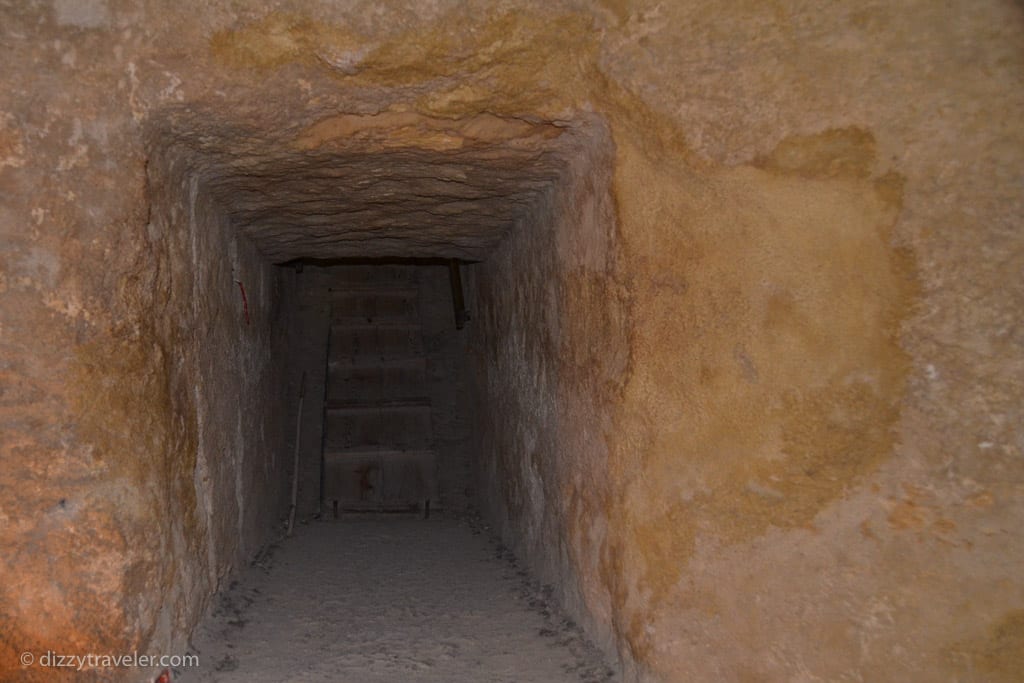 Taking a Camel Ride
It was a hot summer day, and Sun was stronger than ever, a perfect desert environment to experience a camel ride for the first time in my life. At first, it took me a while to get used to it, but eventually, I started loving it.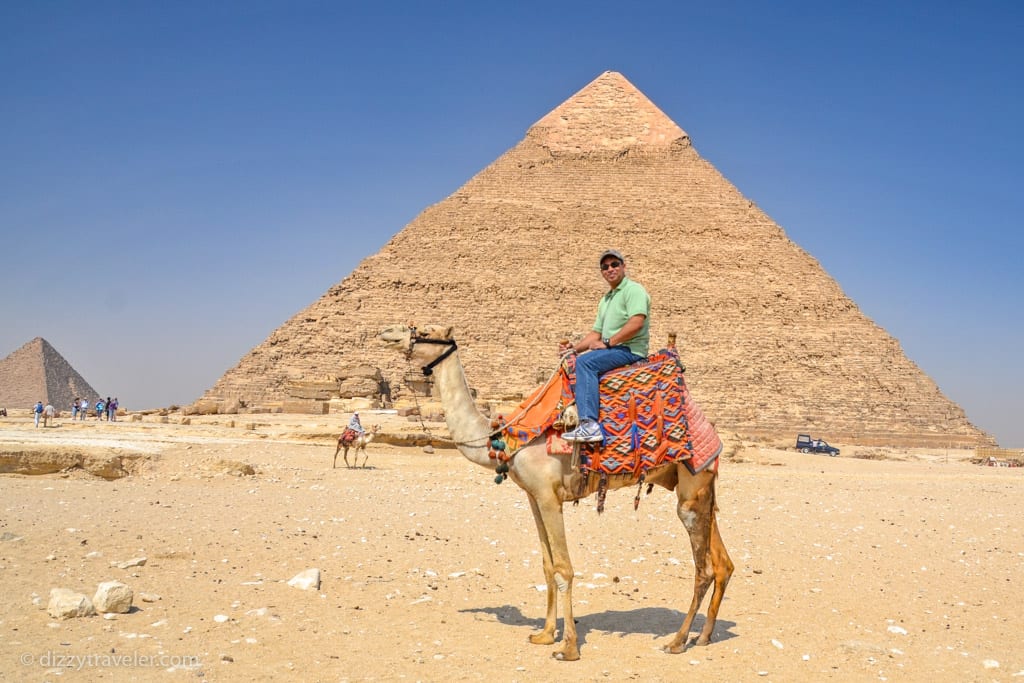 Visit Souk Market
For souvenirs and other bargains, the Souk, one of the oldest open-air markets, is the best place to be. The place is crowded, so be extra careful. Interestingly there are several restaurants, cafes, and shisha places to keep you entertained.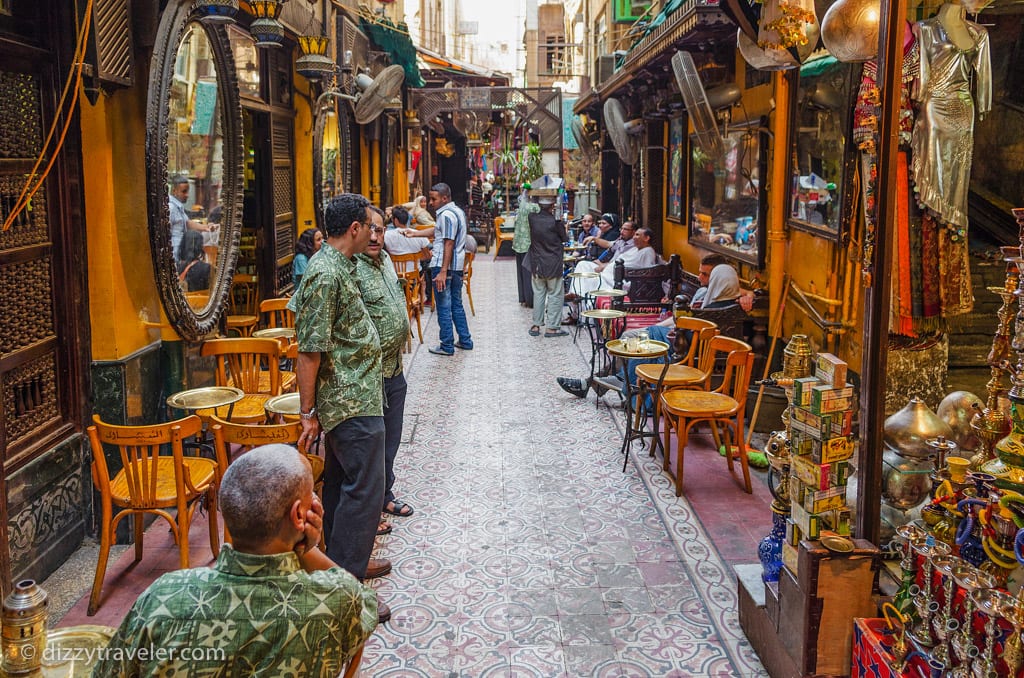 Check Out Muhammad Ali Pasha Mosque
The mosque of Muhammad Ali Pasha, also known as Alabaster Mosque, is located within Salah al-Din's Citadel. It worth seeing one of the most renowned historical landmarks in Egypt while visiting Cairo.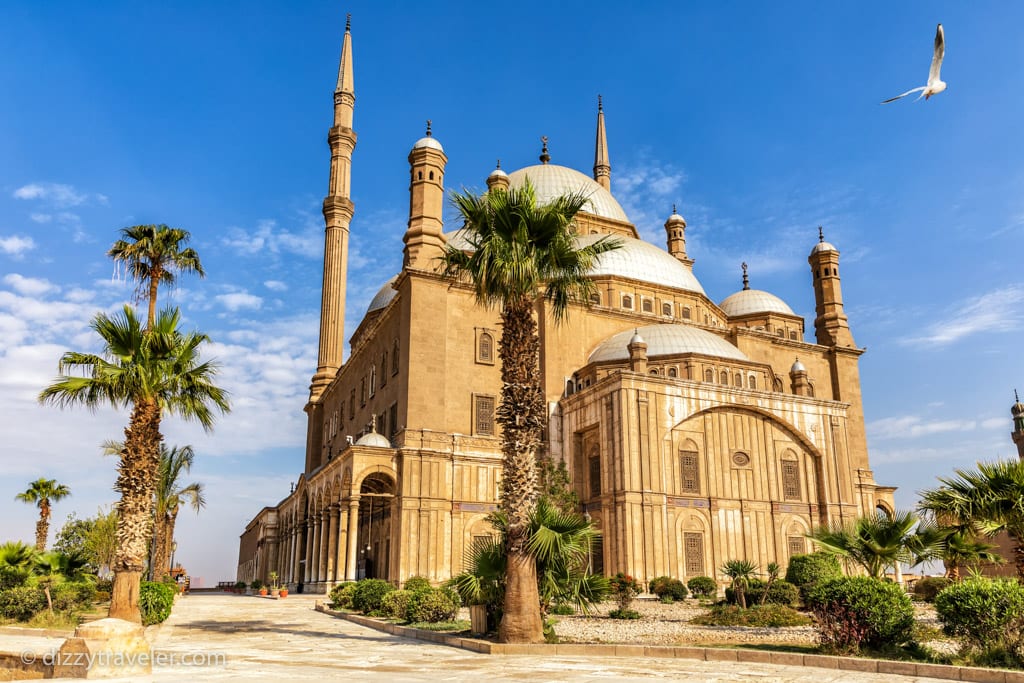 Visit The Museum of Egyptian Antiquities
The Museum of Egyptian Antiques is a great place to learn more about Egyptian history. It is home to an extensive collection of over 120000 exhibits and many precious Pharaonic artifacts.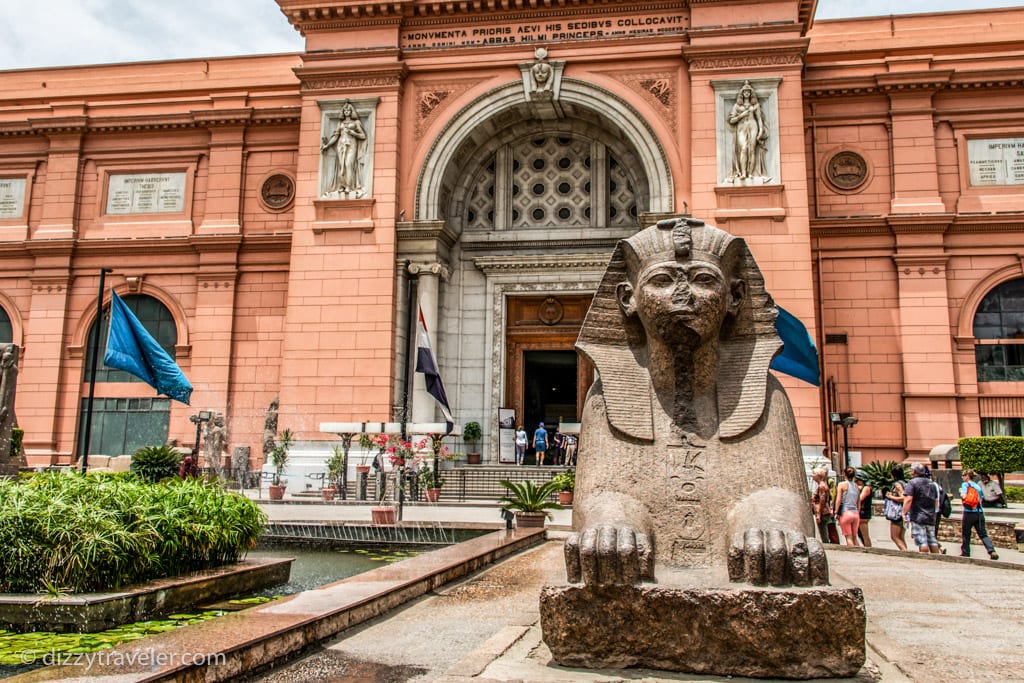 Beautiful Mosque Ibn Tulun in Cairo
The Mosque of Bin Tulun is one of the oldest mosques in Egypt. It was initially built in 876 by the Turkish governor. Located only 3 miles from Tahrir Square.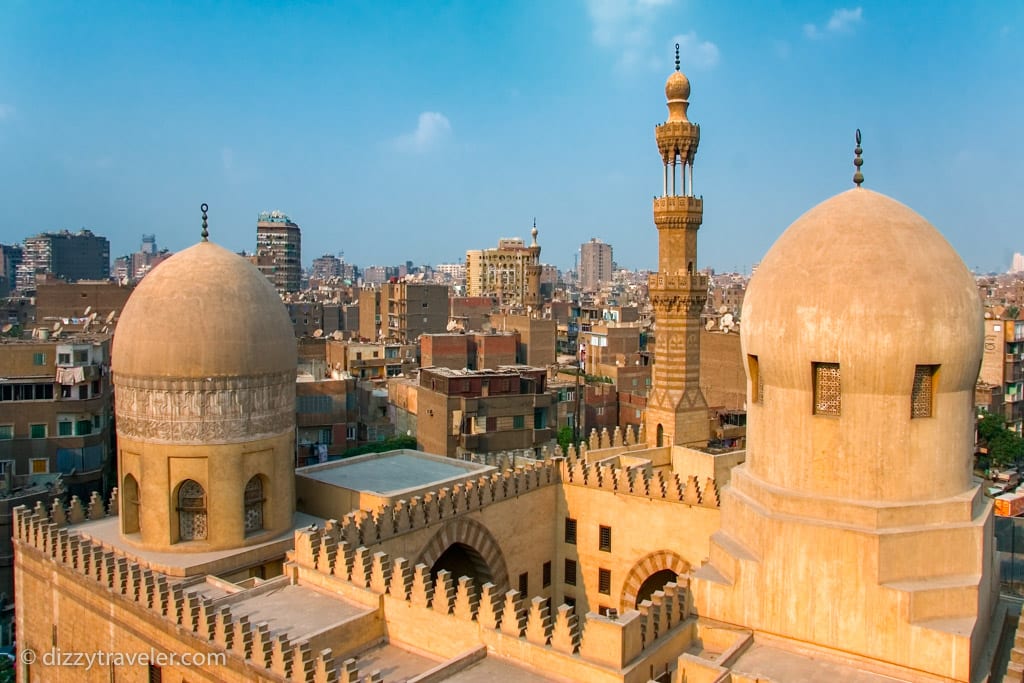 Nile River Dinner Cruise
After a long day of sightseeing, it is more relaxing to enjoy the Nile River Cruise, watch belly dance while enjoying a delicious open buffet dinner.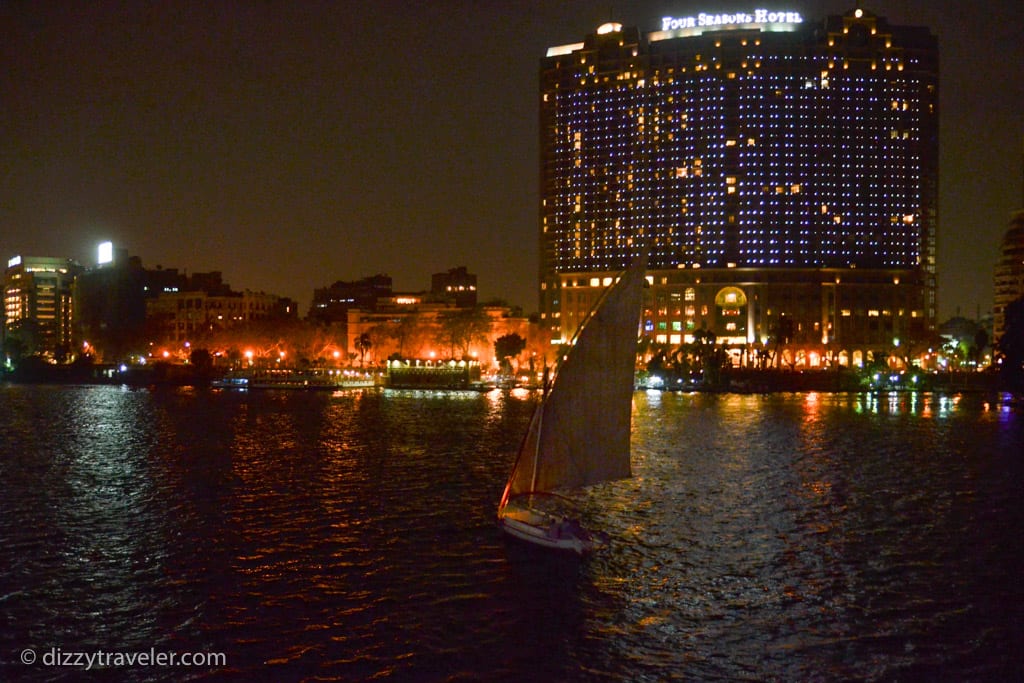 Where to stay in Cairo
Comfort Pyramids Inn is located in Giza and only 1,000 feet from Great Sphinx. The Hotel provides accommodations with free bikes, free private parking, a bar and a terrace. Around 0.8 mi from Giza Pyramids, the property is also 8.1 mi away from Cairo Tower and offers free WiFi.
Pyramids, Eyes Hotel, Located 1.1 mi from Giza Pyramids, Pyramids Eyes Hotel in Cairo offers a terrace. Conveniently located in the Giza district, the property is located 1.4 mi from Great Sphinx and 8.1 mi from Cairo Tower.
My Opinion and Last Word
Have you been to Cairo, Egypt? Any cool tips to share?
I loved being in Cairo and want to go back again. Hope my story has motivated you to visit Egypt. 
Please leave a comment below! I'd love to hear from you to improve my knowledge. 
Was this travel guide helpful for you?
If you'd like to help me continue making free guides, here is one way you can help:
Share This Guide – If you have a friend that would benefit from this guide, share it with them. Or post this guide on Facebook, Twitter or Google+
Your Support would definitely help me making more free guides like this. Thank you in advance!
Affiliate Link – This post in Dizzy Traveler contains affiliate links, which means I receive a referral commission if you purchase after clicking at no additional cost to you. These funds go to maintain the site. Thank you for your support.
Here is a few affiliate links that may help plan a perfect trip while staying within budget.
Book Your Sightseeing Trip
With a multitude of beautiful places to visit and a range of exciting sightseeing activities, you are sure to create unforgettable memories. To explore your options, simply click on the affiliate link below.