Mount Fuji is one of the most picturesque sites in Japan. It is a real paradise for photographers, loaded with breathtaking views, beautiful gardens, and much more. I have seen the iconic photo of it since I was a child. So whenever I think of Japan, Mt. Fuji is the first image that comes to mind. On a clear day, you can see beautiful view of Mt. Fuji from the sightseeing boats in Lake Ashi (Ashinoko). You can get a great view of the lake by the ropeway from Mt. Komamagate.
I have been to Japan twice and was fortunate enough to see Mount Fuji from different vantage points, both in good and bad weather. Only 100 km, about 2 hours away from Tokyo, it makes a great day trip destination for many. Mt Fuji is one of the symbolic icons of Japan, one site everyone knows, whether they have been there or not. No matter which direction you are coming from, the famous Mt. Fuji as if watching your journey.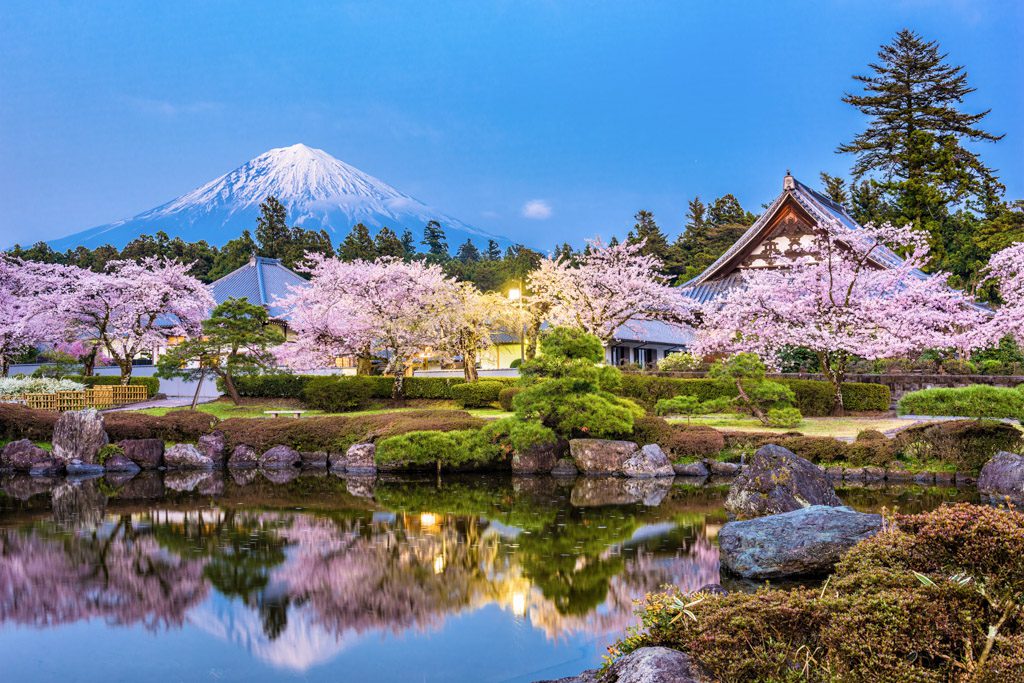 Our Trip From Tokyo To Mout Fuji
We took a guided day trip to Mt. Fuji. Early morning was picked up from our Crowne Plaza Metropolitan hotel at Ikebukuro. Our bus was loaded with tourists and headed for a journey I had always dreamed of.
After an hour-and-a-half bus journey, our first stop was the Fuji Peace Pagoda (Gotemba Heiwa Koen) in Gotemba town. This has religious importance associated with Mt. Fuji, so it is a very popular place to visit before heading up. This is a spot where most of the tour guide makes one of their stop so expect crowd often during the day.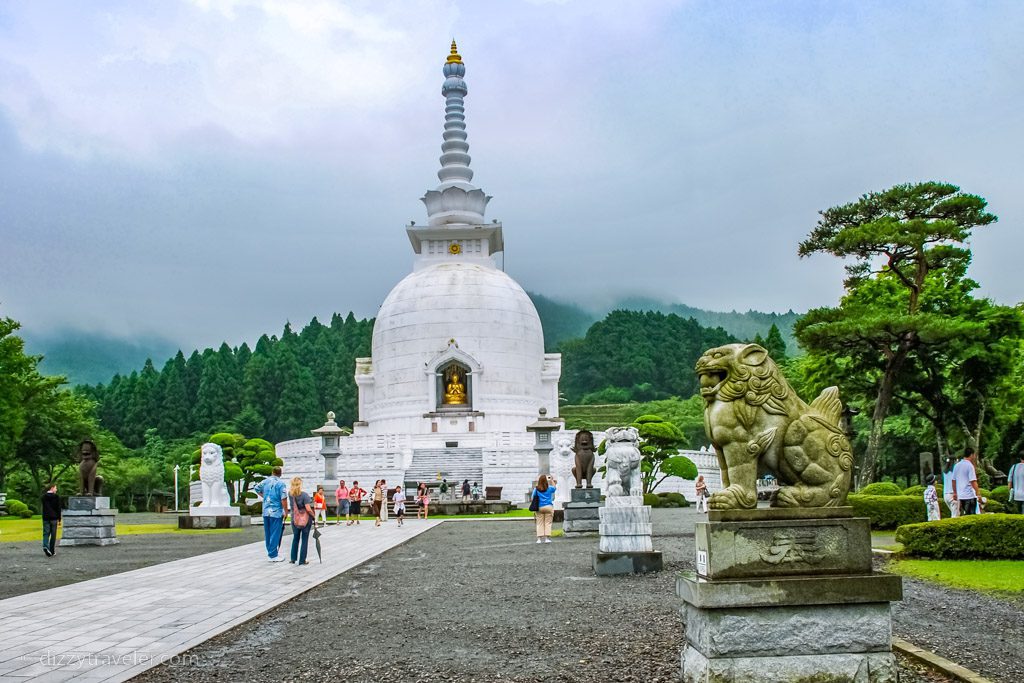 It was overcast and drizzling a little off and on, so I could not see the beautiful view of Mount Fuji from the high ground of Peace Pagoda, so no dream picture captures, but it was okay. I was happy to be there and enjoy the moment.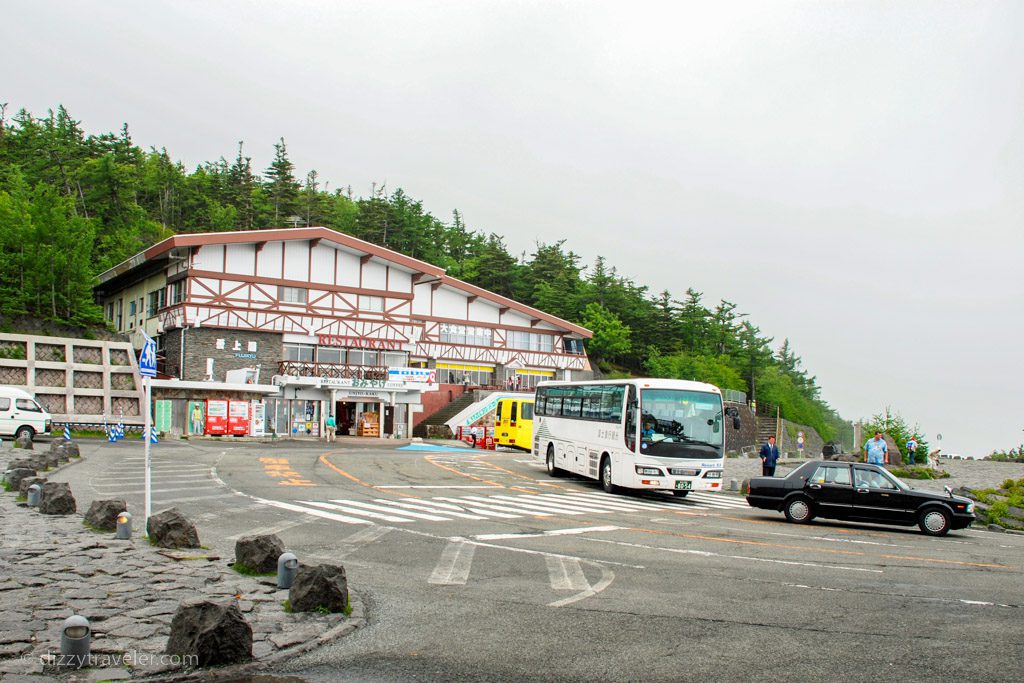 After a short break at the Mount Fuji welcome center, we headed winding uphill roads toward the active volcano. On a clear day, you could be seen from the train on a trip between Tokyo and Osaka. If you take the Shinkansen Train from Tokyo in the direction of Nagoya, Kyoto, and Osaka, the best view of the mountain can be enjoyed from around Shin-Fuji Station on the right side of the train, about 40-45 minutes into the journey.
Note, however, that clouds and poor visibility often block the view of Mount Fuji, and you have to consider yourself lucky if you get a clear view of the mountain. Unfortunately, we did not get it though.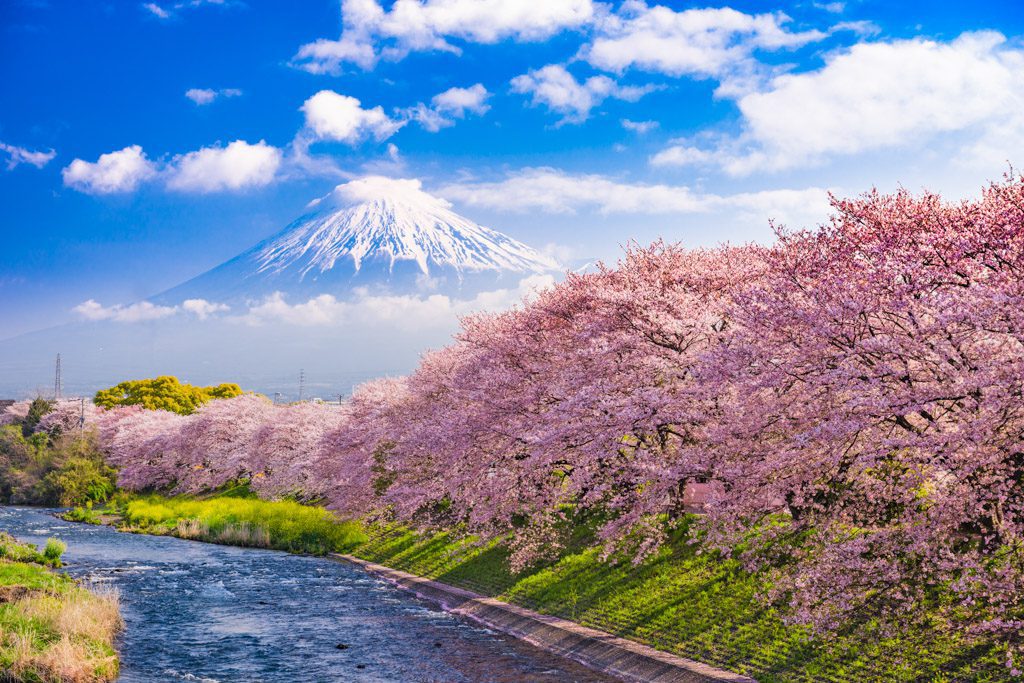 Cruise on Lake Ashi
After about an hour of driving from Gotemba, we reached the 5th. Station of Mt. Fuji – Yoshida Entrance, and from that point onward, automobiles are off limit, close enough to grab the summit of Mount Fuji. There are also several souvenir shops and restaurants. It's the perfect place for those who want to enjoy the breathtaking view of Mt. Fuji, take a few pictures, and relax and those who can't climb the mountain.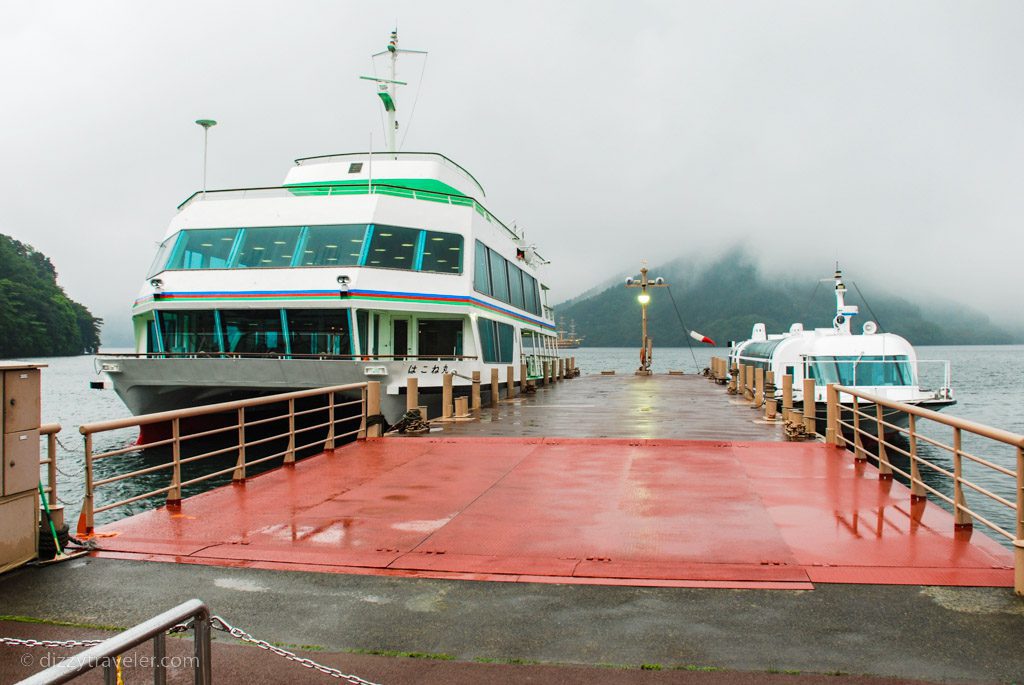 Time for us to descend; the next stop was taking a cruise on Lake Ashi. The lake was beautifully surrounded by dense forest, but while going across the lake, I could not have the clear view of Mount Fuji that I saw on the internet. But, at least I could still see those pirate ships replicas of a man-of-war pirate ship through the dense fog.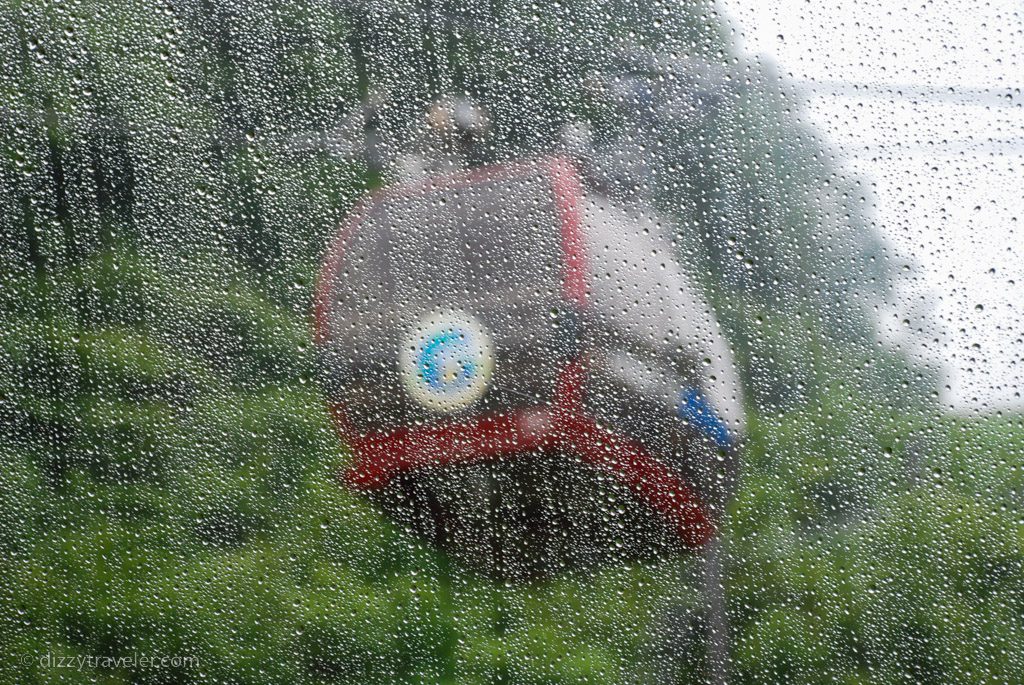 I took the Hakone Ropeway to Owakudani station missing all the beautiful views of the surrounding mountains due to rain and later was transported to Odawara Train Station. From there, take the Shinkansen train back to Tokyo. Finally, I got off at Ikebukuro Station and walked to the hotel. It was a nice long day trip; we enjoyed it despite the rain and mist all over.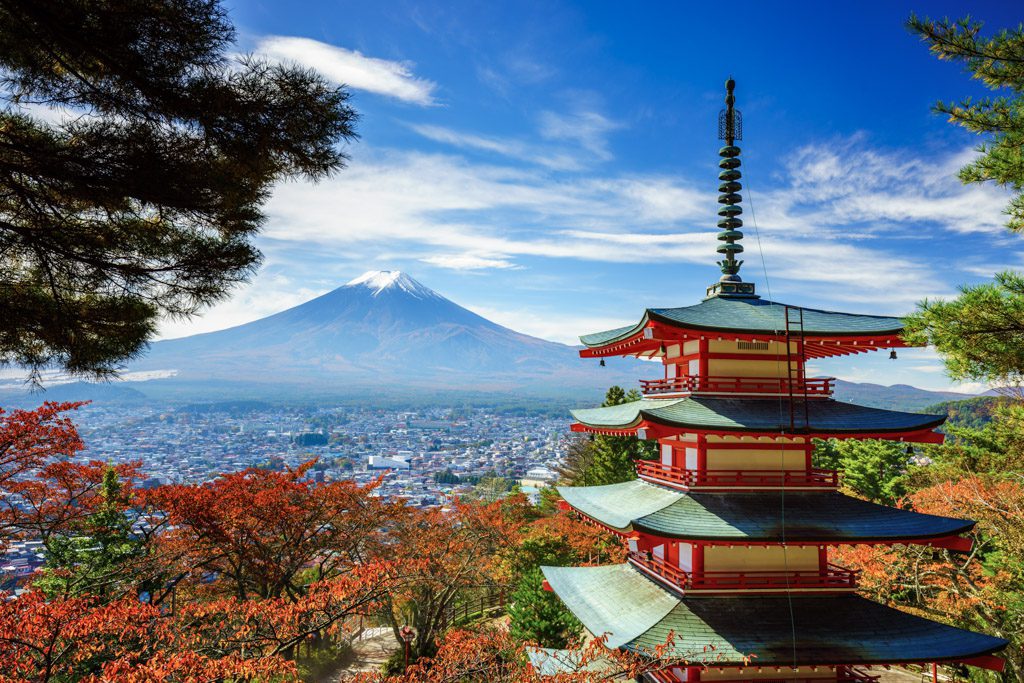 Where to stay in Tokyo, Japan
Hotel Metropolitan Tokyo Ikebukuro is located in central Tokyo next to Ikebukuro Train Station, offering easy transport links. The hotel features a spa, 6 restaurants, in-room tea-making facilities, and more. In addition, the 25th-floor Italian Restaurant and Ovest Bar offer spectacular city views. Dining options at the hotel include Japanese, Chinese, and European cuisines. Ikebukuro Station offers five trains and three subway lines, including direct access to the Shinjuku, Harajuku, and Shibuya areas. In addition, airport buses to Haneda and Narita Airport come directly to Metropolitan Hotel.
Hotel Wing International Select Ikebukuro features air-conditioned rooms with satellite flat-screen TV in the Toshima district of Tokyo. The property is close to popular attractions like Koyasuinari Shrine, Ikebukuro Suiten-gu Shrine, Hinodemachi Park, and Honryuji Temple. The nearest airport is Tokyo Haneda International Airport, 22 mi from the accommodations. All rooms in the hotel are fitted with a kettle. The rooms have a private bathroom, bidet, hairdryer, and complimentary toiletries. In addition, the units will provide guests with a fridge.
My Opinion and Last Word
Have you been to Tokyo, Japan? Any cool tips to share?
loved being in Tokyo, Japan, and want to go back again. I hope my story has motivated you to visit Japan.
Please leave a comment below! I'd love to hear from you to improve my knowledge. 
Was this travel guide helpful for you?
If you'd like to help me continue making free guides, here is one way you can help:
Share This Guide 

– If you have a friend that would benefit from this guide, share it with them. Or post this guide on Facebook, Twitter, or Instagram.
Your Support would definitely help me make more free guides like this. Thank you in advance!
Affiliate Link – This post in Dizzy Traveler contains affiliate links, which means I receive a referral commission if you purchase after clicking at no additional cost to you. These funds go to maintain the site. Thank you for your support.
Book your Sightseeing Trip
There are a lot of beautiful places to visit and do some exciting sightseeing activities to bring unforgettable memories back home. Please click on our below affiliate link to see your options.