I agree Japan is expensive, but that should not be a barrier for any enthusiastic travelers from exploring the most beautiful and friendly countries in the world. A country I have always dreamed of going to. From the bursting mega city Tokyo to the quiet and peaceful Kyoto from Mount Fuji to five lakes, Japan got all to attract and impress visitors regardless of their interests. So don't get discouraged by the price; there are always many ways to travel within your budget, especially in Japan. After all, you won't regret it once you be there – definitely you will be surprised to see places and will agree with me that this is one of the most amazing places on earth.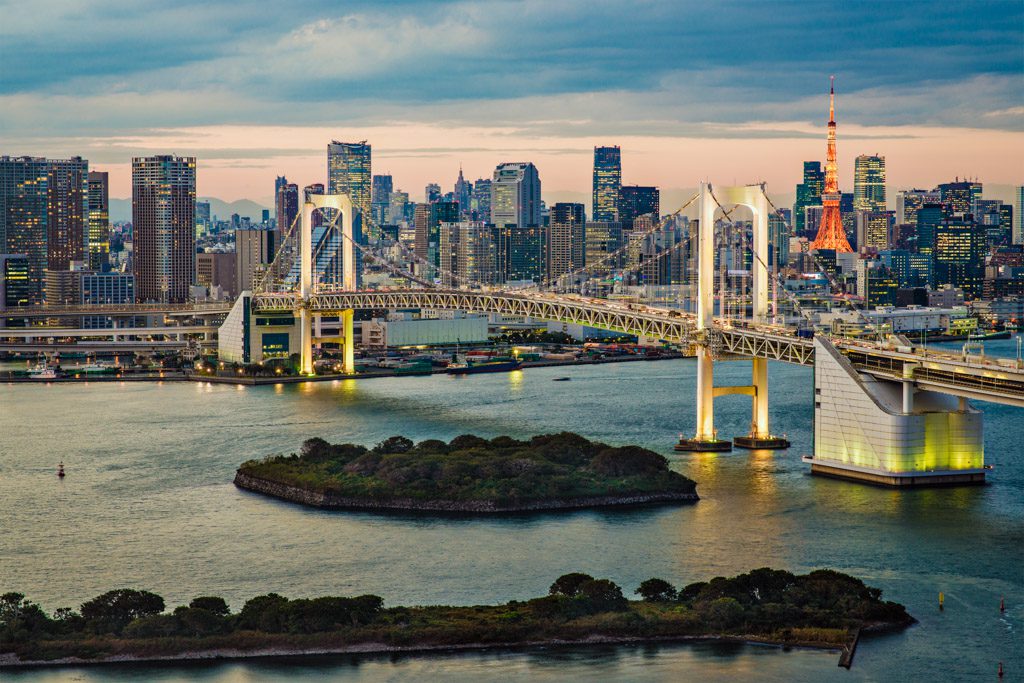 Japanese cuisine is astoundingly delicious, and I loved sitting in a small restaurant and having a bowl of fresh noodles and wondering how it was made. The Japanese pay a great deal for perfection, presentation, and no compromise on ingredients when it comes to taste.
Even though I knew the best time to visit Japan was Spring and fall, poor me, my first trip was only in until June, so I missed the flowering cherries of spring and the autumnal reds of maple leaves to add to my favorite postcard-like image list. But on the other hand, I was there in the middle of the mini rainy season, so I saw things from a different perspective, gathered a different experience, and enjoyed my trip.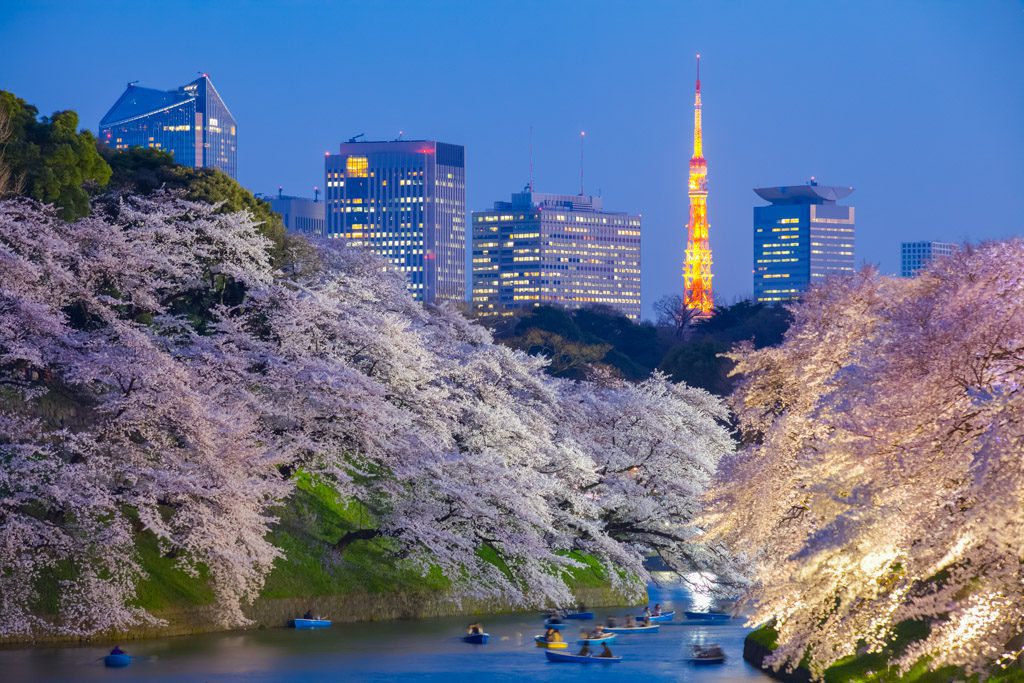 Top Things To Do In Tokyo
Visit Tokyo Tower
Tokyo Tower is a great place to visit if you are not afraid of heights; you could enjoy the view of Mr. Fuji and Mt. Tsukuba at night from the observatory on a clear day (you need to be very lucky). Still, no doubt, the night view created by the city's neon lights is breathtaking. This communications and observation tower is located in the Shiba-koen district of Minato, Tokyo, Japan. At 332.9 meters, it is the second-tallest structure in Japan.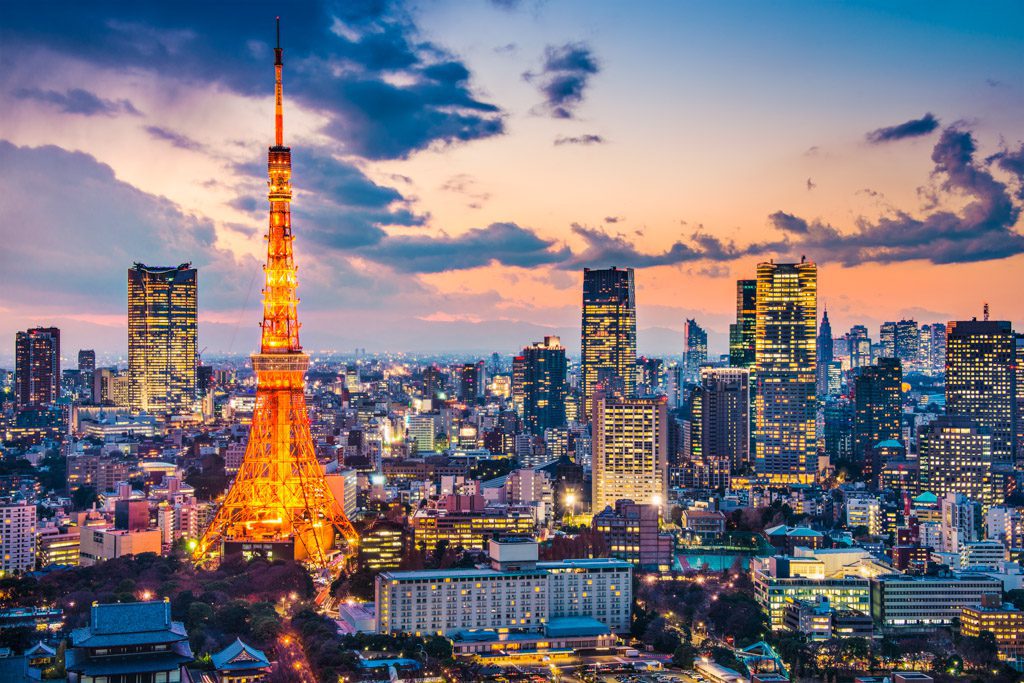 Explore Meiji-Jingu Shrine
Tokyo's greatest Meiji-Jingu Shrine should be on your must-see list. This Shrine commemorates Emperor Meiji, whose rule saw the momentous passage from medieval to modern Japan. The Shrine was destroyed during World War II but was rebuilt in 1958, precisely as before. The Meiji-Jingu Inner Gardens were lovely when I visited in June. Also, the Meiji-Jingu Treasure House was interesting, displaying a collection of state costumes and miscellaneous items belonging to Emperor Meiji, including the imperial carriage.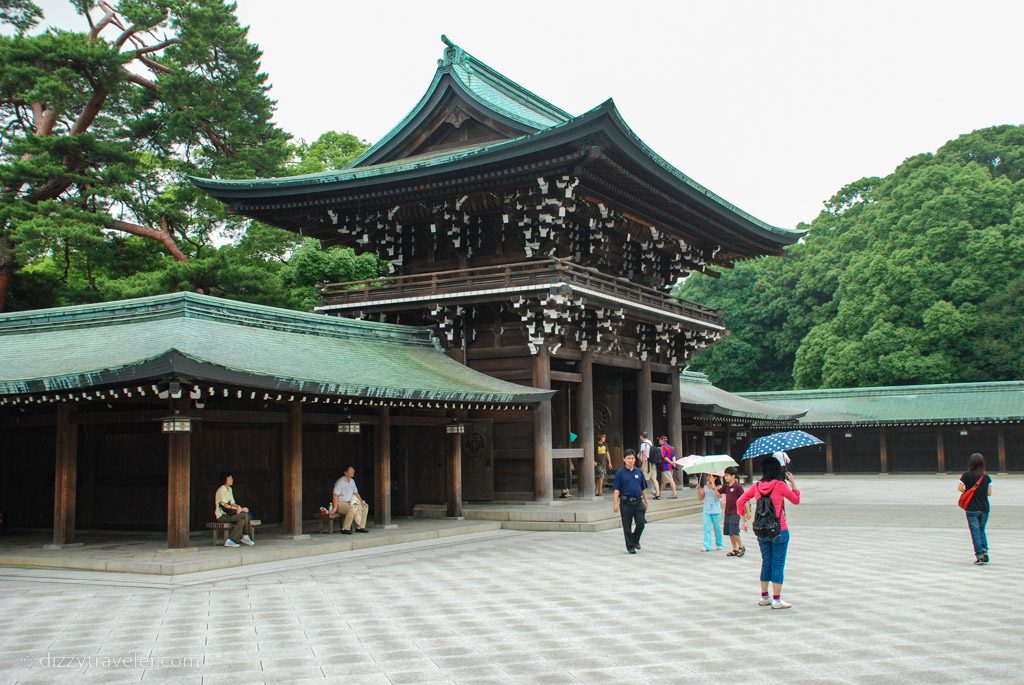 Imperial Palace East Garden
The Imperial Palace, where their Majesties, the Emperor and Empress, reside, is situated in the center of Tokyo. The palace is surrounded by a water-filled moat and tree-covered grounds – a precious taste of nature within the bustling metropolitan city. In addition, Kokyo Gaien (Imperial Palace Outer Garden), Kokyo Higashi Gyoen (Imperial Palace East Garden), and Kita-no-maru-koen Park are free to the public. It's an easy walk from Marunouchi, a nice shopping area. Free two-hour guided walking tours of the garden are available every Saturday; meet at the Marunouchi central exit of Tokyo Station before 1 pm to start your tour.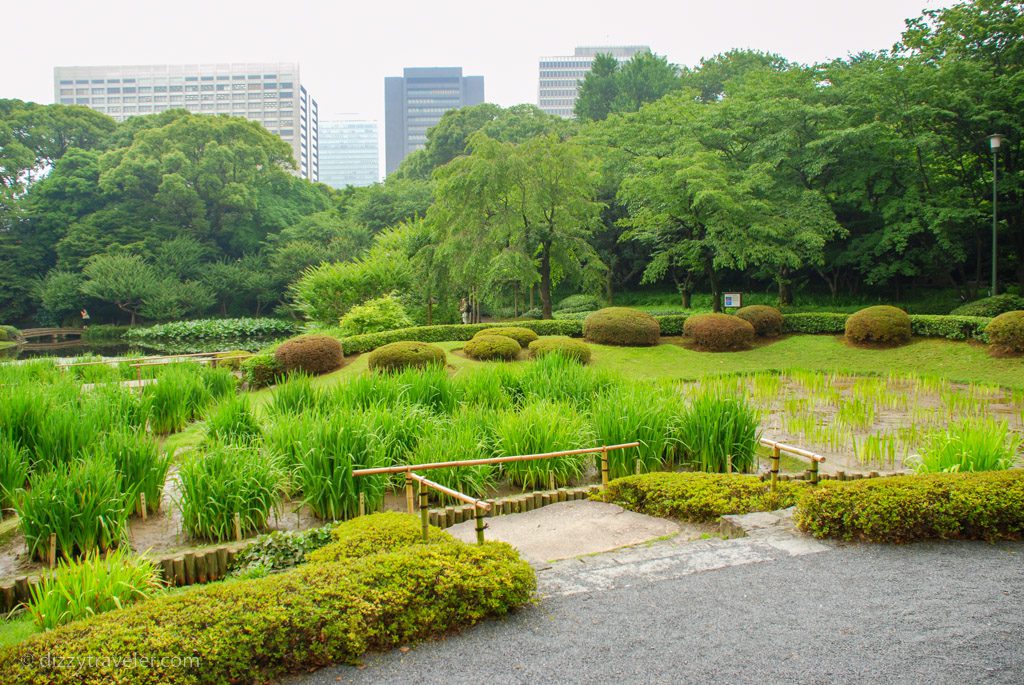 Sumida River Cruise
One great way to enjoy Tokyo is to take a 45 minutes sightseeing cruise in the Sumida River between Hinode Pier and Asakusa. As you travel, there is commentary in both Japanese and English which seemed mainly about the various bridges we passed under (12 in total). Nevertheless, the view along the river is so beautiful that I couldn't pay attention to the commentary. There were some modern apartment complexes and nicely landscaped green areas where people were jogging or simply relaxing.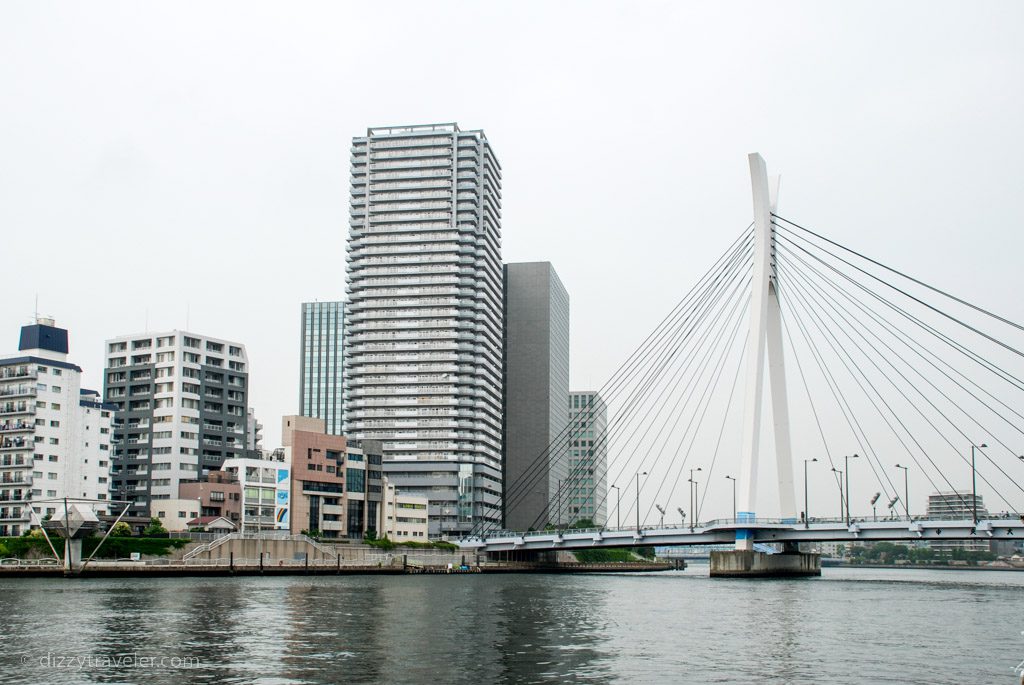 Asakusa Kannon Temple
Asakusa district has a lot of temples and festivals. It truly has the traditional old-school feel to it. We got off the river cruise and started walking towards the Senso-ji Temple, also known as Asakusa Kannon Temple. You will definitely enjoy visiting this temple, drawing fortune-telling slips, or shopping at Nakamise-Dori street. The famous Thunder Gate was interesting, the enormous red paper lantern with the statues of Fujin (wind god) and Raijin (thunder god) on both sides. The original gate was built by military commander Taira no Kinmasa in 942 and stood south of Asakusa in Komagata.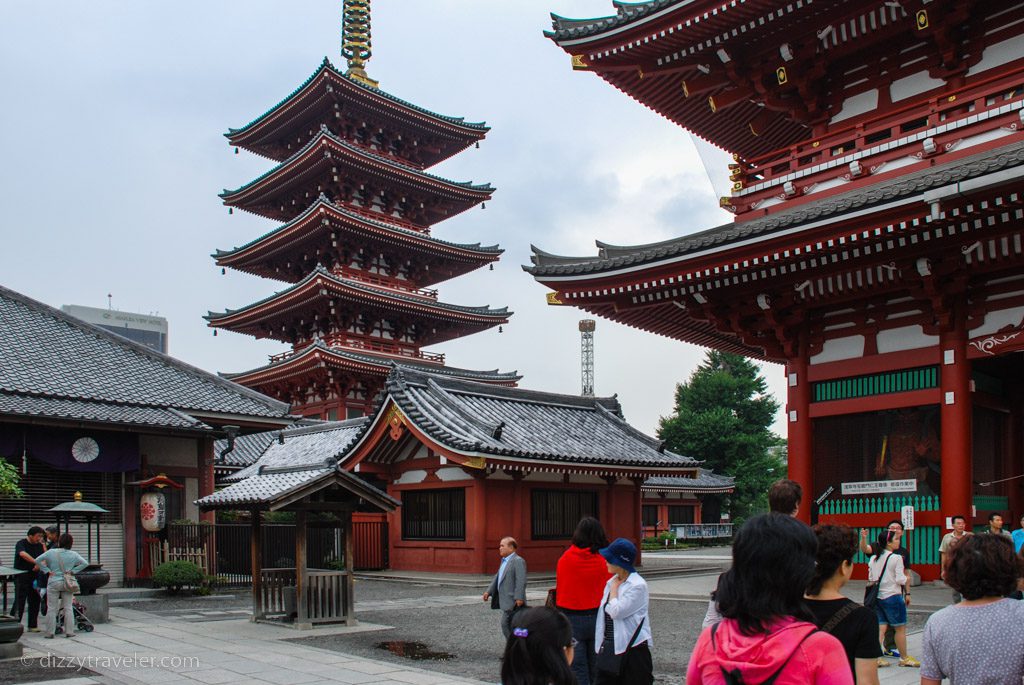 Once we enter the gate, the impressive Nakamise-dori will definitely blow your mind. The street leading to the main temple had traditional shops on the right and left. They sold a bunch of random stuff, from traditional snacks, toys, and dog clothes, to kimonos and lucky cat statues.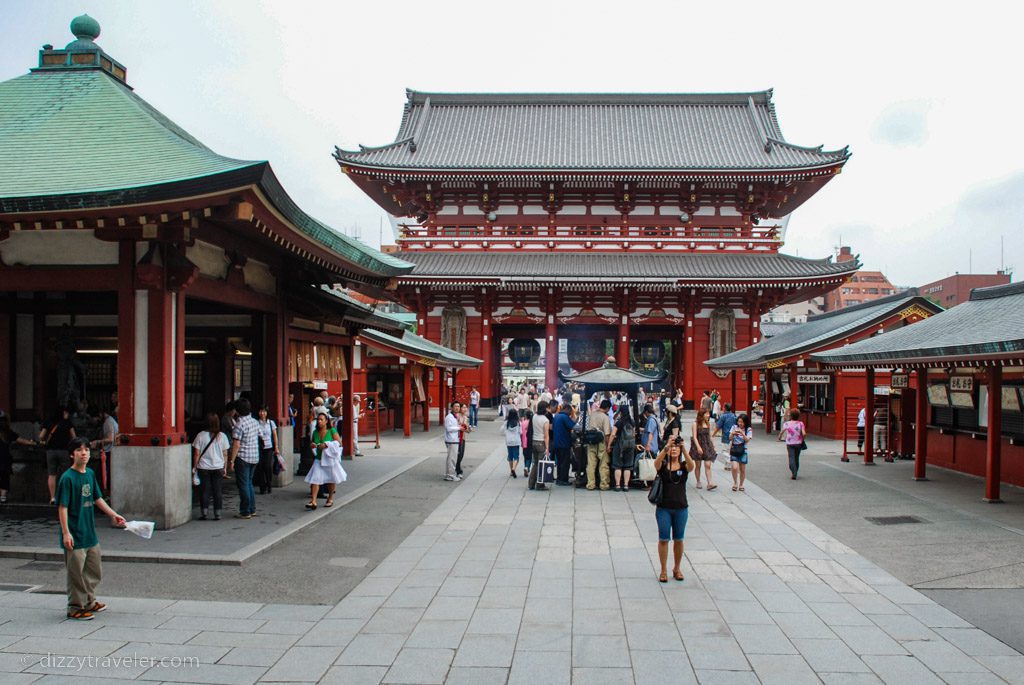 Nakamise Shopping Street
Once you pass the famous Thunder Gate of the huge red paper lantern with the statues of Fujin (wind god) and Raijin (thunder god), you will enter the busy Nakamise street, one of the oldest shopping centers in Japan. Since Shogun Tokugawa (Ieyasu) established Edo Shogunate, the population in Edo (the old capital city, now Tokyo) and visitors to Sensoji Temple grew. In 1688 – 1735, those neighbors who performed receiving and serving visitors in Sensoji Temple were given a special right to open their shops in the approach to the temple. This was said to be the beginning of Nakamise.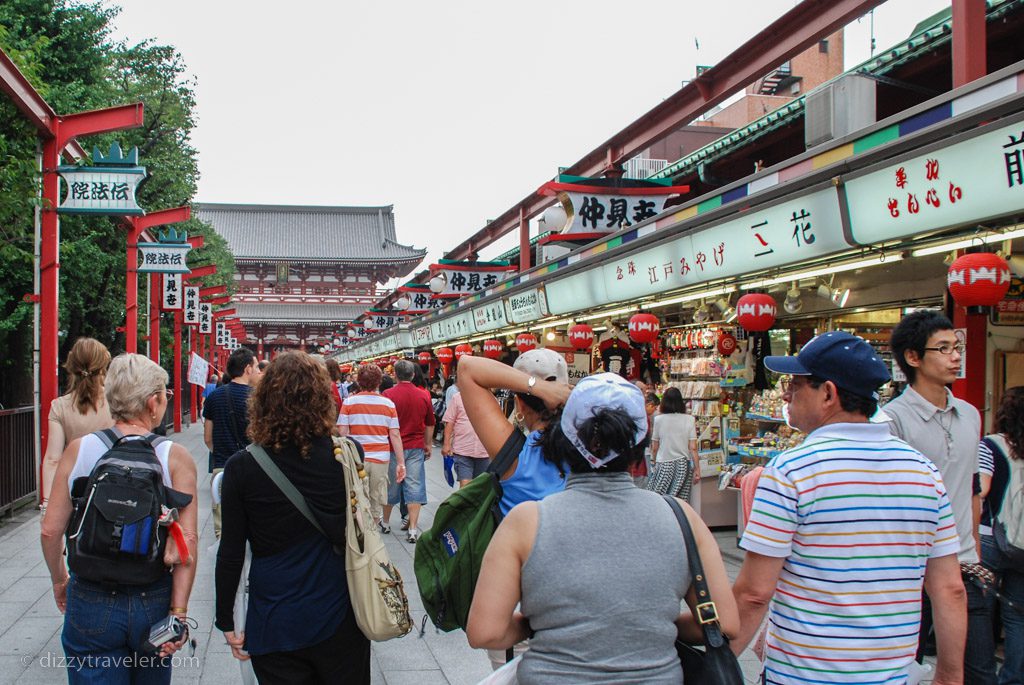 Visit Tokyo Fish Market
Tsukiji Fish Market is one of the places I have always wanted to visit. I have seen a documentary film about this market on Travel Channel. Tsukiji is home to the world's most fantastic fish market. I recommend visiting this place if you want to experience Japanese tradition. There is a guided tour available. It's easy to get there; you take Tokyo Metro Hibiya Line and get off at Tsukiji Station, only 10 mins walk from there.
Hundreds of bustling food establishments lined the streets of the market and its surrounds, filled with fresh tuna, hundreds of other types of fish straight from the auction floor, and delicious fruits and vegetables. The freshest, finest food from around the world can be found here at Tsukiji.
Explore this wonderful place; you will definitely like the unique tradition of Japan and also will have the opportunity to eat one of the delightful gourmets of Japan.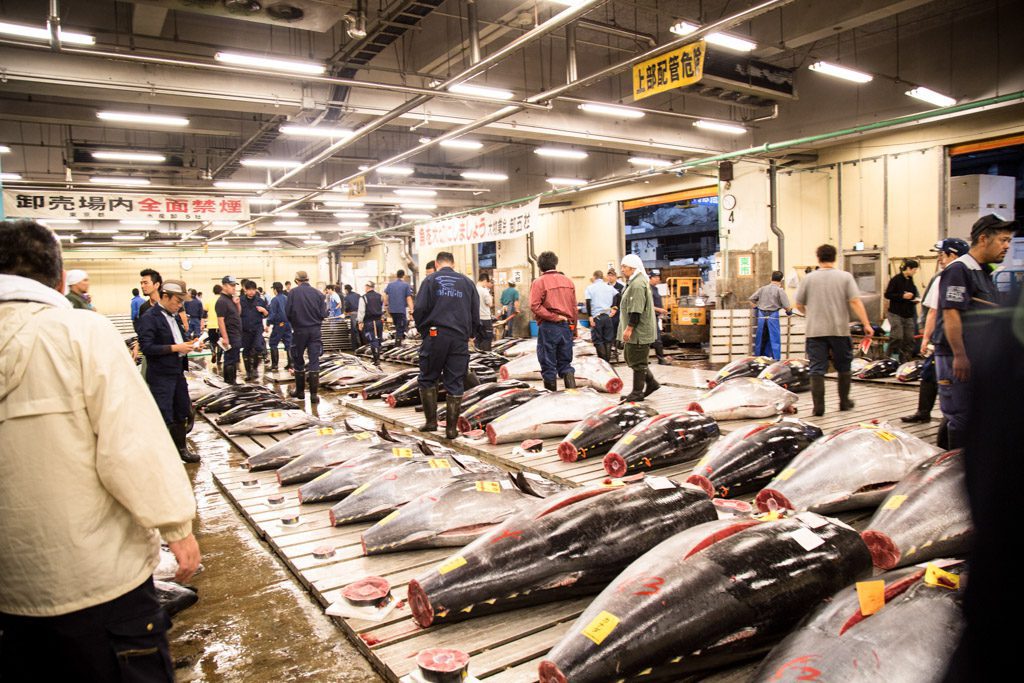 Akasaka Guest House
A lovely area to roam around if you have some spare time while in Tokyo. Go to Yotsuya, and it is walkable from there. The large building seems to have a history of a couple of centuries. There is also a nice lake, a good place to go for a stroll.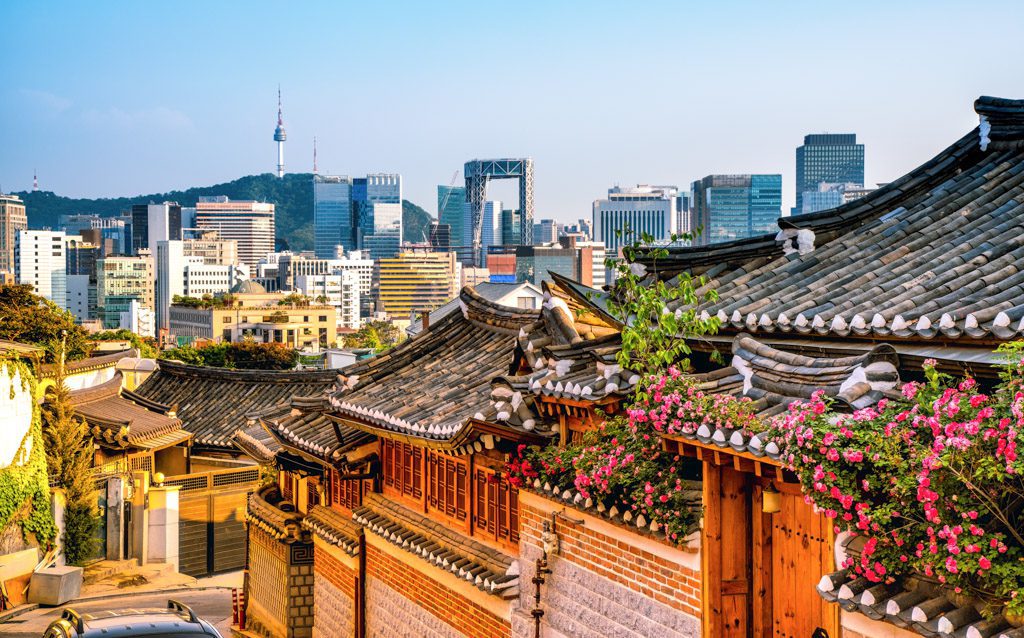 Explore Ginza Shopping District
Even though I am not interested in shopping, as a photographer, Ginza was a must-see. Why not when someone knows the value of every square meter of land in Ginza, said to be worth ten million yet, or US$ 100,000. I was brave enough to be in a luxurious neighborhood of all the expensive, shiny goods Ginza has to offer and lucky enough to afford a bowl of delicious Ramen noodles in a tiny restaurant. Sunday was the perfect day to visit as Ginza closes its main chuo dori street for through traffic. Therefore pedestrians can stroll along the clean, wide street between the towering skyline.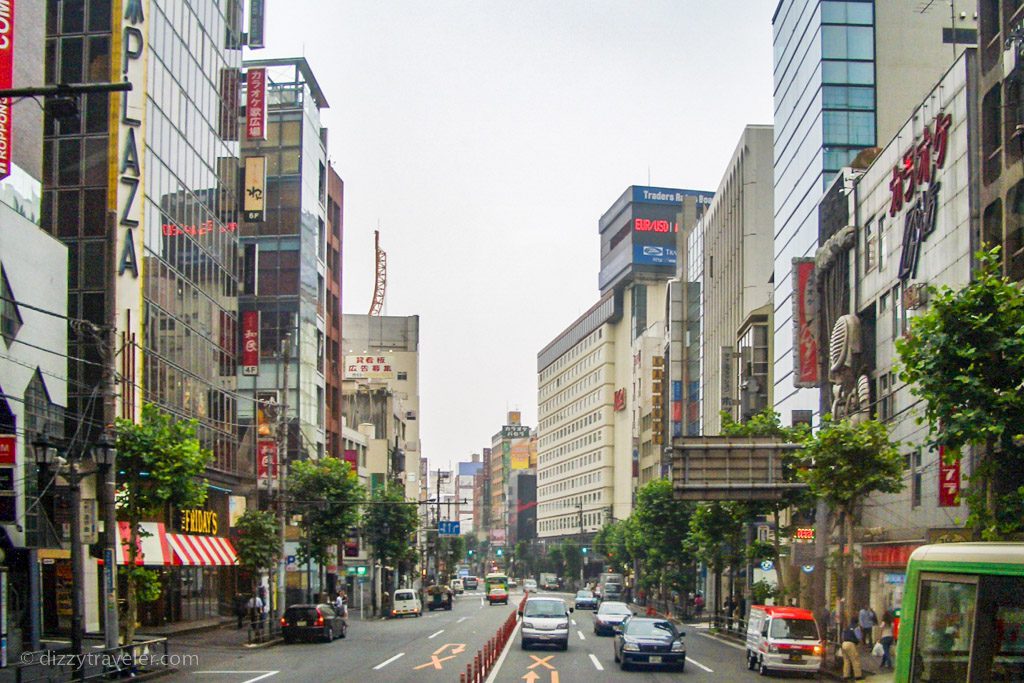 Kappabashi Kitchen Town
A 'Kitchen Town' not far from Asakusa is worth visiting. This famous street is lined with shops for restaurant equipment, supplies, and souvenirs. The closes station is Tawaramachi on the Ginza line. Take exit 3, and turn around at the top of the stairs; not difficult to find the humongous Chef's head street located in between two major touristy areas, Ueno and Asakusa. Give it a try; you will enjoy it.
Where to stay in Tokyo, Japan
Hotel Metropolitan Tokyo Ikebukuro is located in central Tokyo next to Ikebukuro Train Station, offering easy transport links. The hotel features a spa, 6 restaurants, in-room tea-making facilities, and more. In addition, the 25th-floor Italian Restaurant and Ovest Bar offer spectacular city views. Dining options at the hotel include Japanese, Chinese, and European cuisines. Ikebukuro Station offers five trains and three subway lines, including direct access to the Shinjuku, Harajuku, and Shibuya areas. In addition, airport buses to Haneda and Narita Airport come directly to Metropolitan Hotel.
Hotel Wing International Select Ikebukuro features air-conditioned rooms with satellite flat-screen TV in the Toshima district of Tokyo. The property is close to popular attractions like Koyasuinari Shrine, Ikebukuro Suiten-gu Shrine, Hinodemachi Park, and Honryuji Temple. The nearest airport is Tokyo Haneda International Airport, 22 mi from the accommodations. All rooms in the hotel are fitted with a kettle. The rooms have a private bathroom, bidet, hairdryer, and complimentary toiletries. In addition, the units will provide guests with a fridge.
My Opinion and Last Word
Have you been to Tokyo, Japan? Any cool tips to share?
loved being in Tokyo, Japan, and want to go back again. I hope my story has motivated you to visit Japan.
Please leave a comment below! I'd love to hear from you to improve my knowledge. 
Was this travel guide helpful for you?
If you'd like to help me continue making free guides, here is one way you can help:
Share This Guide 

– If you have a friend that would benefit from this guide, share it with them. Or post this guide on Facebook, Twitter, or Instagram.
Your Support would definitely help me make more free guides like this. Thank you in advance!
Affiliate Link – This post in Dizzy Traveler contains affiliate links, which means I receive a referral commission if you purchase after clicking at no additional cost to you. These funds go to maintain the site. Thank you for your support.
Book your Sightseeing Trip
There are a lot of beautiful places to visit and do some exciting sightseeing activities to bring unforgettable memories back home. Please click on our below affiliate link to see your options.