Wat Phra That Doi Suthep is one of the most famous temples in Chiang Mai. The temple is often referred to as "Doi Suthep," although this is actually the name of the mountain. The entire region and mountain range are part of Doi Suthep Pui National Park. From the city center, it's only about 30 mins to get there and consider spending 4-8 hours depending on what other activities you will perform in the National Park. Consider this as a day trip destination.
Most people, mainly the locals, only visit Doi Suthep Temple on the top of the mountain located within the Doi Suthep Pui National Park. But if you are interested in exploring more, you should not miss the lovely places around the hills.
Things to do in Doi Suthep Pui National Park
Visit The Famous Doi Suthep Temple
I rented a private car from my hotel and started early morning. It was an enjoyable ride as it climbed uphill through the hairpin-like winding road to the mountain top. By the time we arrived at the base was already 9:00 am; there was a large market of food stalls, jade factories, and endless souvenir sellers. Even the stairs were already crowded with hill tribe children trying to sell tourists photos and food vendors pushing their delights. Luckily I do not look like white people, so less of a target, and easy for me to avoid them.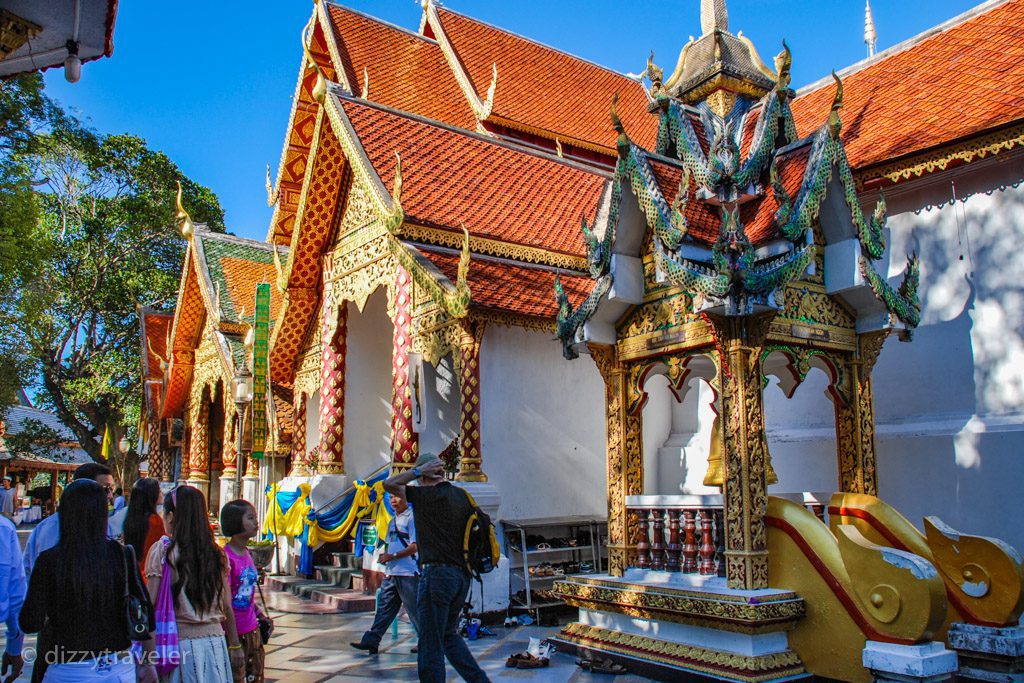 How to Climb up
The sacred site is important for many locals, but once you've reached the drop-off point, you're only just beginning the journey. The bad news is that now you got a challenge to climb 300 staircases to the temple in the sky unless you are lucky and the funicular cable car is up and running on the day of your visit. However, it cost me only 30 baths (US $ 1 = 33 baths) at the time of my visit.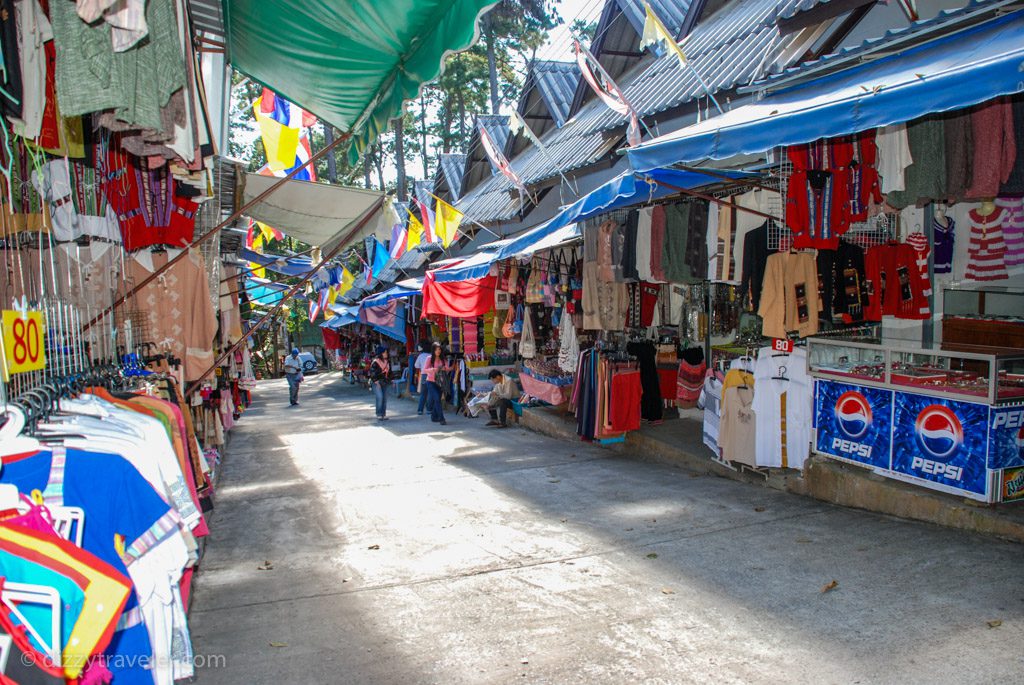 Once I was on the top of the hill, I saw many faithful around the majestic golden stupa. The temple site is said to have been chosen by a white elephant carrying a holy relic, the shoulder bone of the Buddha.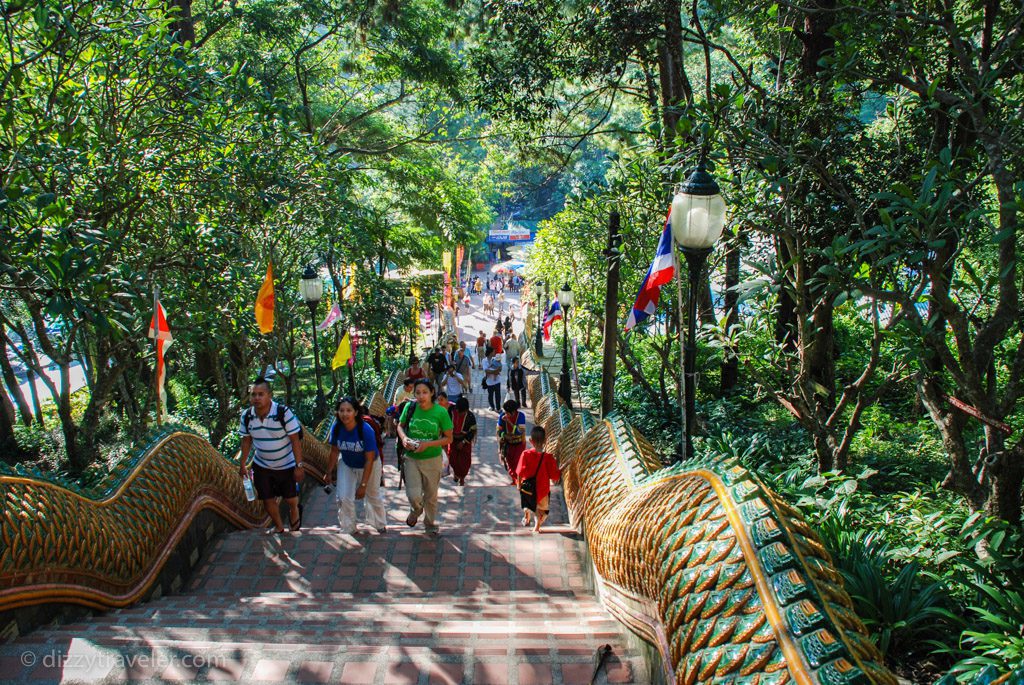 The courtyard included several buildings as well as a lookout point from where I could see the Chiang Mai city, the airport, and the surrounding plain. Among the buildings on the plaza is a small museum displaying old pieces of temple products and some of the more ancient or unique monetary donations to the temple. Doi Suthep temple remains an essential sight that first-time visitors to Chiang Mai shouldn't miss.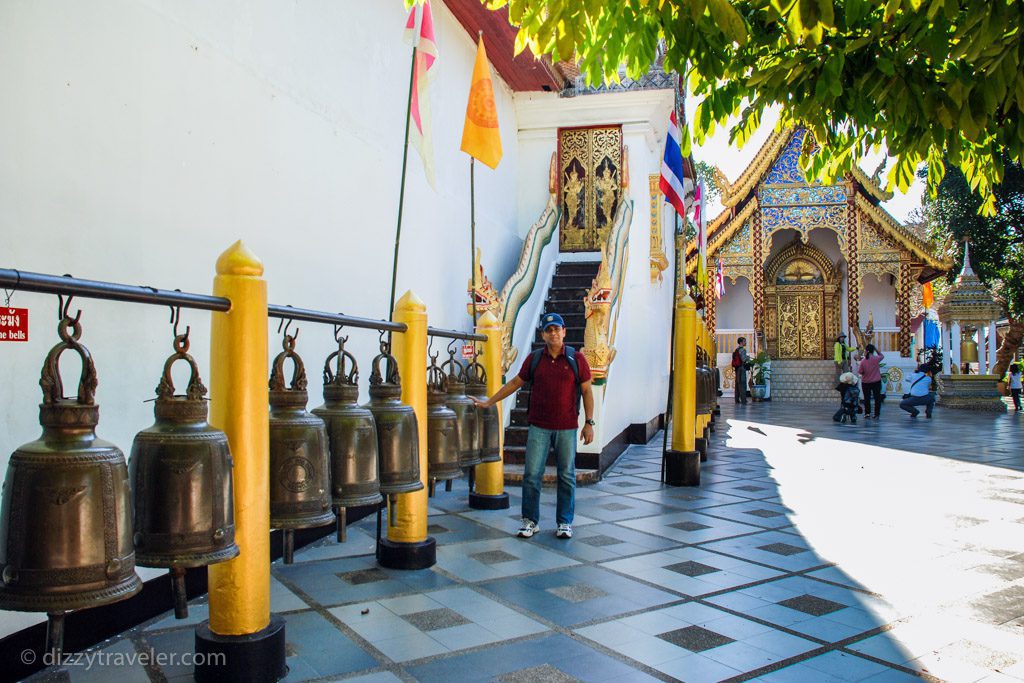 Exploring Hmong Hill Tribe Village
Not that far away from Doi Suthep temple, about a 20-minute drive in Doi Suthep Pui National Park, the Hmong hill tribe village may be one of the exciting places for first-time visitors. It is interesting to see their way of life and heritage.
The Bhubing Rajanives Palace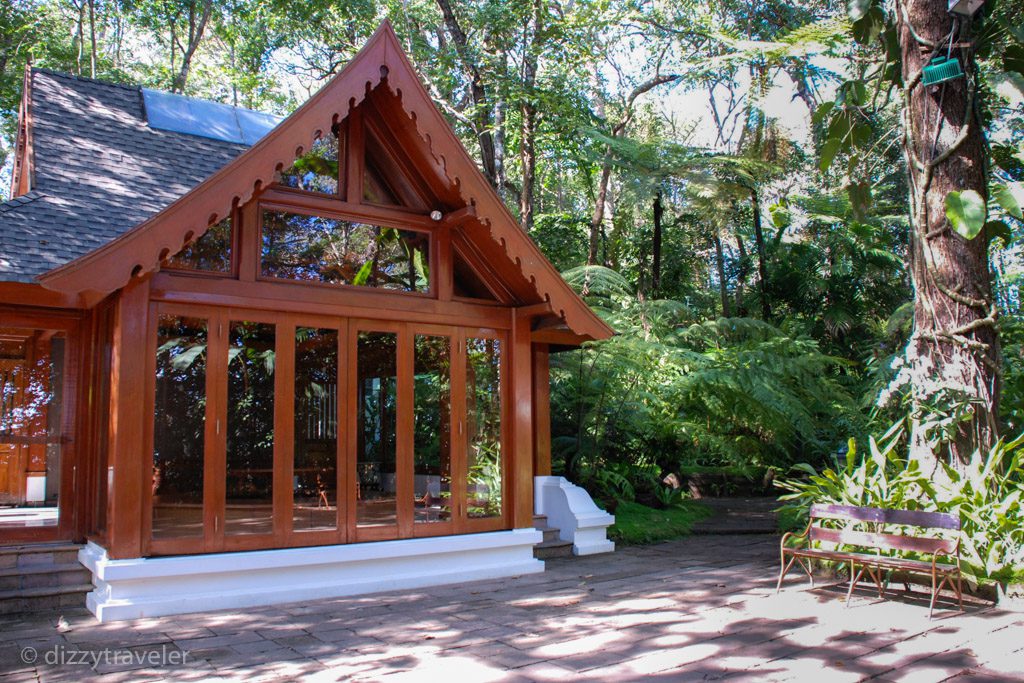 Bhubing Rajanives Palace (winter palace) is located on the Buak Ha mountain, a few kilometers (15 minutes drive) from Doi Suthep temple inside the Doi Suthep Pui National park. It was a royal guesthouse for prominent state visits from abroad to Chiang Mai. The luxuriously landscaped gardens are open to the general public every day between 8.30 am – 4.30 pm.
A quick stop at Ton Payom Market
On your way back from Doi Suthep Pui National Park make a quick stop at Ton Payom Maket. It is a perfect way to end your day trip. It should be on your way back to Chiang Mai, next to the university. This market is very famous for Thai locals and tourists for its wide variety of products and low prices. You will find all kinds of stuff from fruits, vegetables, street foods to souvenirs.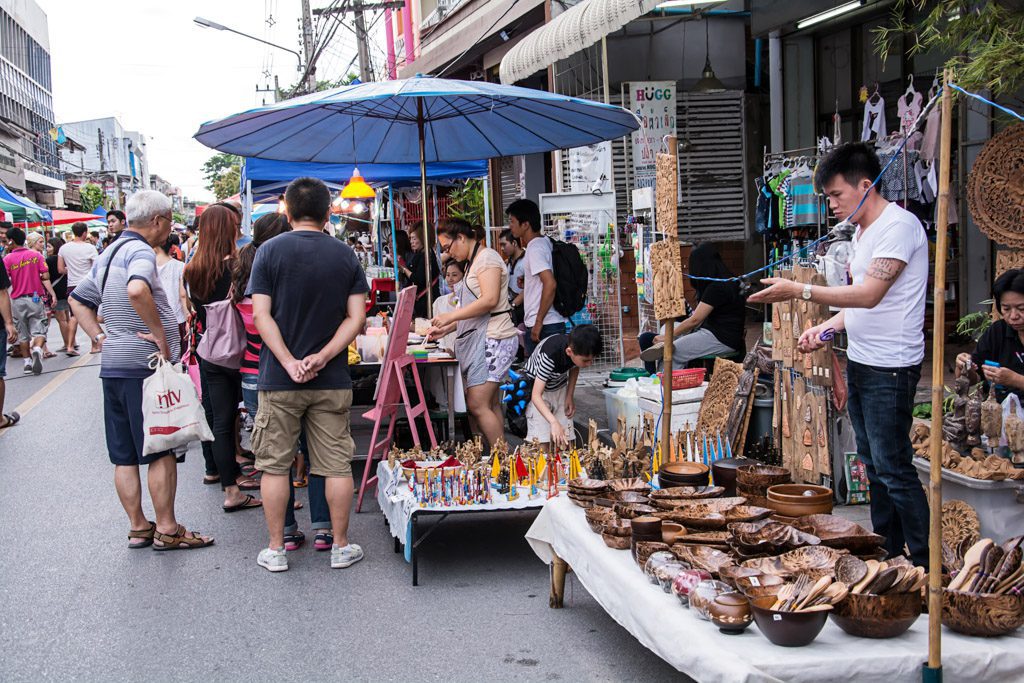 How to Get There
You can get a songthaew (a pickup truck) from the small market area at the corner of Manneenopparat and Chotana Roads, just outside the Changpuak Gate. A round trip, including a visit to the Doi Pui village Chiang Mai, runs around 150 Baht (price during my stay). Alternatively, like us, just rent a car. Temple is open from 8 am to 5 pm, and entry would cost you about 100 baths for foreigners. Remember to dress appropriately by covering your knee and shoulders.
Best way to get there from Bangkok:
It's only a 90 minutes flight from Bangkok. We took budget airlines, Air Asia, from Don Mueang airport to Chiang Mai. There are other daily flights from Suvarnabhumi Airport as well. There are overnight luxury buses between Bangkok and Chiang Mai, check out here for great deals.
Getting Around in Chiang Mai
The red pick-up trucks called Songthaews that serve as public transportation, even you don't know the destination still it worth taking a shot to see the city at a glance. Prices depend on the distance and start from 20 THB up to 60 THB (1 US$ = 35 baths).
Tuk-Tuk is also a very common 3-wheeler, however to avoid overcharge, just know where you want to go and agree on a fare before getting on.
I did not rent a bike, but that is also another option to rent it for a day or two. It's affordably priced between 150 – 300 baths per day with an additional security deposit.
Where to stay in Chiang Mai, Thailand
If you like to be in the City Center, and don't mind dealing with the traffic jam, and like to experience the look and feel of any other metropolitan city in the world then the Wall City area is right for you. For the best experience in Chiang Mai, I stayed around the old city, not far from Tha Phae Gate. Where all the action is, a moat surrounds the Old City, and it's called Old City, home to many hotels, temples, and restaurants. 
The Empress Premier Chiang Mai – SHA plus hotel features a restaurant, outdoor swimming pool, a fitness center, and bar in Chiang Mai. A few popular points of interest near the hotel include Elephant Care & Grand Canyon Jumping, Chiang Mai Gate, and Chiang Mai Night Bazaar. In addition, Chiang Mai International airport is less than 2 miles away. A great place to stay in Chiang Mai, in my opinion
The Yaang Come Village Hotel provides spacious 4-star accommodations with modern Thai décor and a private balcony. The hotel is just under 1 mile from Sunday Walking Street and Chiang Mai Train Station. Chiang Mai Airport is 2.5 miles from the resort. On-site relaxing body massage at Lanna Come Spa is available for the guest. In addition, the resort provides car rental services, free parking, and a tour desk for Sightseeing arrangements.
My Opinion and Last Word
Have you been to Thailand? Any cool tips to share?
Over the years I have visited Thailand multiple times, during this trip, I decided to stay in Chiang Mai for a while mostly for sightseeing, food, and cultural experience.  During this trip, I had one of the most unforgettable adventures of my life and definitely loved it. Hope my story has given you some idea and motivated you to plan a trip. 
Please leave a comment below! I'd love to hear from you to improve my knowledge. 
Was this travel guide helpful for you?
If you'd like to help me continue making free guides, here is one way you can help:
Share This Guide – If you have a friend that would benefit from this guide, share it with them. Or post this guide on Facebook, Twitter or Google+
Your Support would definitely help me make more free guides like this. Thank you in advance!
Affiliate Link – This post in Dizzy Traveler contains affiliate links, which means I receive a referral commission if you purchase after clicking at no additional cost to you. These funds go to maintain the site. Thank you for your support.