I flew to Mandalay, the second largest city from Yangoon, for a three days trip. Mandalay is a charming city located in the middle of the country. The city not yet touched by western influence, one of the most authentic I have in Asia. There are plenty of things to do in the town and surrounding suburbs; some are excellent day trip destinations like U-Bein's bridge. Apart from a few Pagodas and temples, Mandalay is well-known for the Grand Palace.
My friends and I rented a car for a few days to explore the sights within Mandalay City Center and surroundings like the Royal Palace, Mandalay Hills, temples around Sagaing hills, and U-Bein's bridge. Then the next leg of the trip is a road trip to Inle Lake, Taunggyi excursion, and at the end of our journey, dropping us off at Heho Airport to catch a flight to Nyaung-U (Bagan).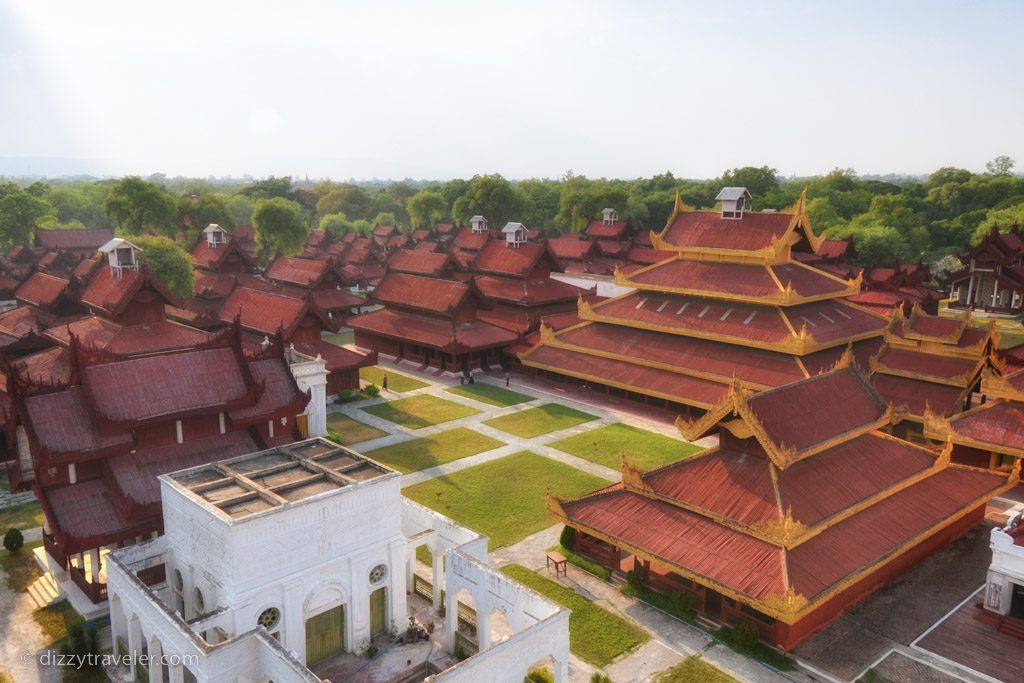 Visiting Mandalay Royal Palace
Our first stop was Mandalay Royal Palace; the weather was perfect. In May, beautiful and sunny but hot and humid. Grand Place is one of Mandalay's major tourist attractions. King Mindon moved to this capital from Amarapura in 1857 to Mandalay. Not that far from the city center, our driver parked the car right in front of the Palace, and we walked in.
Inside the Palace Museum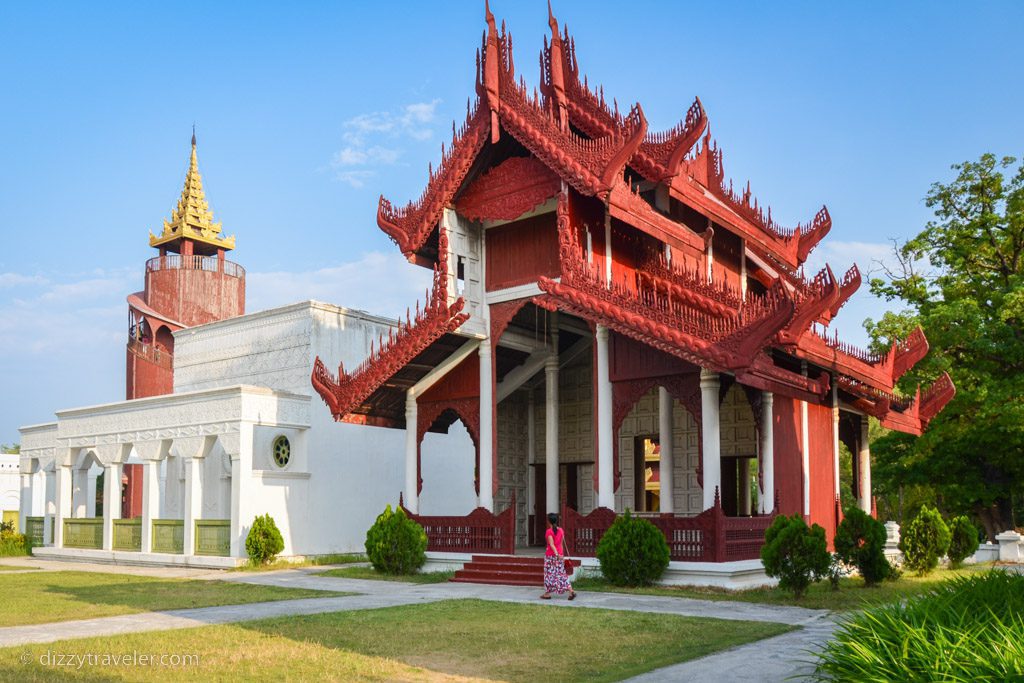 Exploring Inside the Place
The palace area was contained within a fort (citadel) and surrounded by a wide moat. The fort has 24-foot high walls and 12 watch towers – the watch gates are designed with multi-tiered wooden carved roofs. The moat is 210 feet wide, and there are 4 bridges to cross a vast area of 2.5 sq Km. they used teak wood to build most of the building inside the palace. I saw the statue of King Mindon and Chef Queen Satkyardavi at the entrance to the Great Audience Hall (AD 1853 – 1878).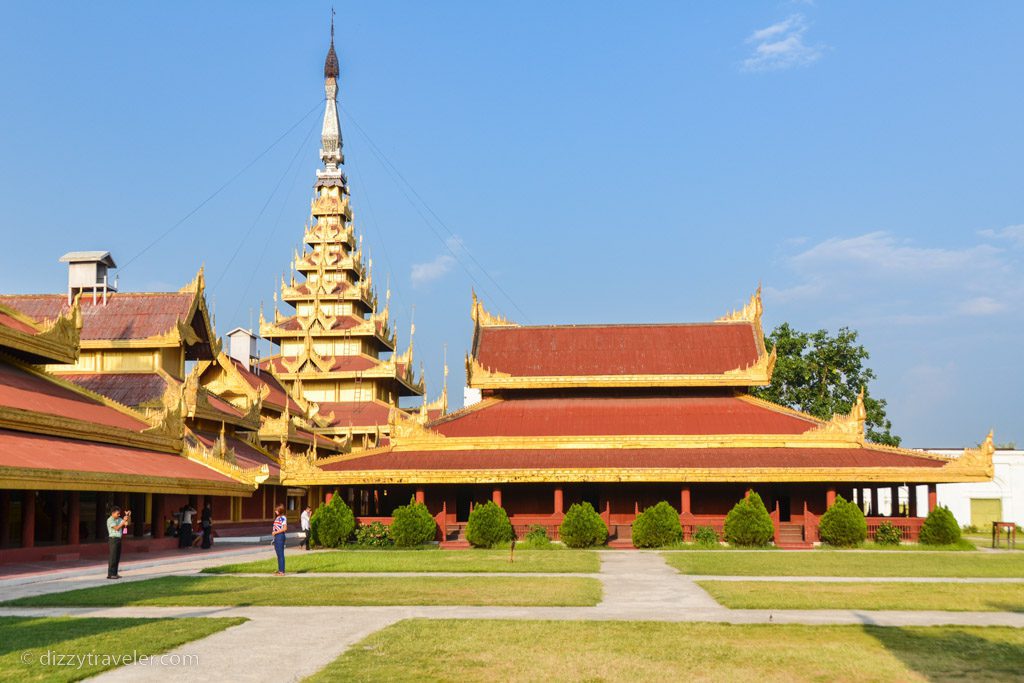 Climbing the Watch Tower
Consultations on important matters were usually held in the Hall of Victory room. In the center of 'Place City' you will find the King's living chamber. We also saw the statue of King Thibaw, the last king of the Konbaung Dynasty of Burma, and Queen Suphayalat. The watchtower was interesting; we went all the way to the top tower floor from where The Watch Tower from there you get a complete view of the Palace grounds and Mandalay city.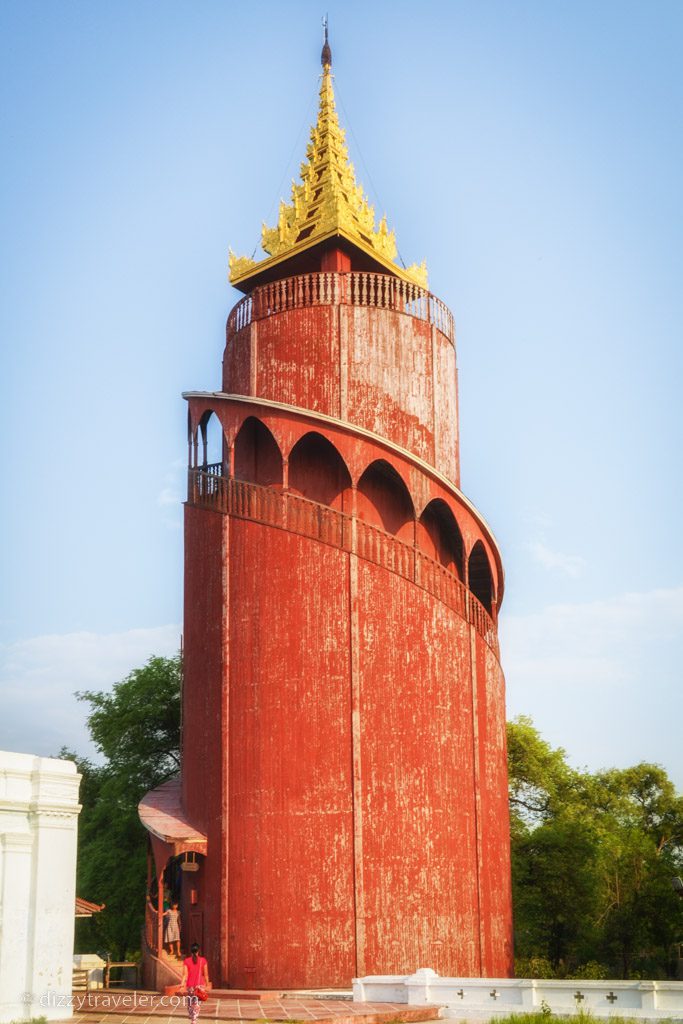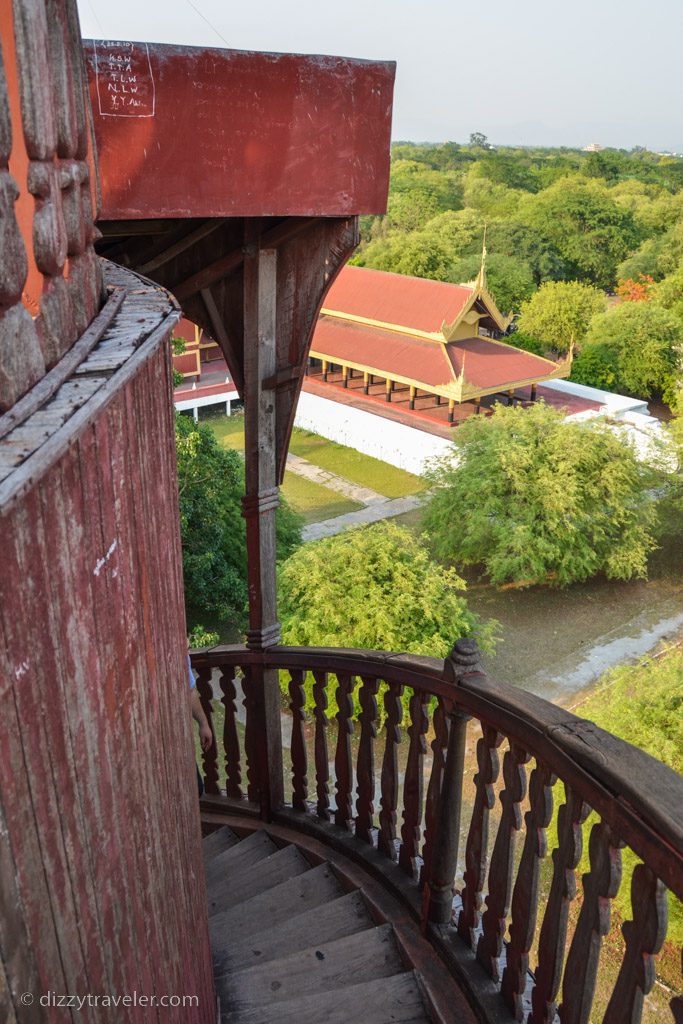 Visiting Mandalay Royal Palace was a great experience and gave me a remarkable memory of the Myanmar Kingdom, which ended after the British occupied the country. Old Palace was burnt out by fire during the Second World War Mandalay was the battlefield between British troops & Japanese. It's amazing and reconstructed in 1996 by the military Government.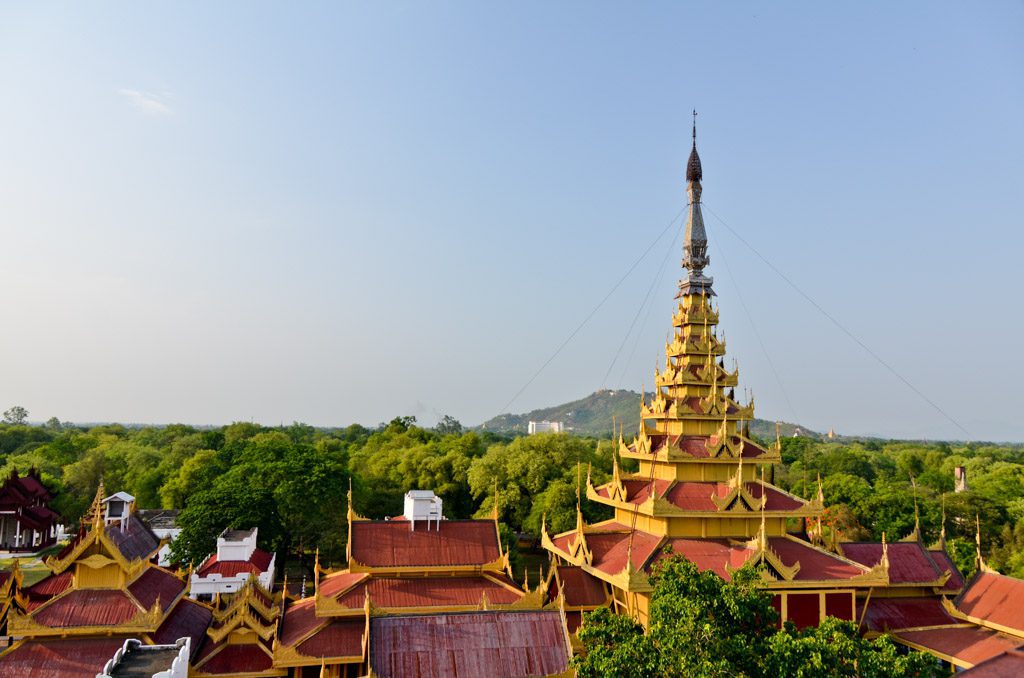 Where to stay in Mandalay, Myanmar
Located in the center of Mandalay, within a 3-minute walk of Mahar Thatkyarthiha Pagoda and 0.6 miles of Sri Ganesh Temple, Hotel Capital has a bar. Among the facilities of this property are a restaurant, a 24-hour front desk, room service, free WiFi, and more.
Located in Mandalay, a 5-minute walk from Mintha Theater, Ease Hotel provides accommodations with a restaurant, free private parking, a bar, and a garden. This 4-star hotel offers a 24-hour front desk, room service, and free WiFi. A buffet breakfast is available daily at the accommodation. Mandalay Palace is 1.7 miles from the hotel, while Shwenandaw Monastery is 1.9 miles away. The nearest airport is Mandalay International Airport, 25 miles from Ease Hotel.
My Opinion and Last Word
Have you been to Mandalay, Myanmar? Any cool tips to share?
I loved being in Mandalay, Myanmar, and want to go back again. I hope my story has motivated you to visit Myanmar.
Please leave a comment below! I'd love to hear from you to improve my knowledge. 
Was this travel guide helpful for you?
If you'd like to help me continue making free guides, here is one way you can help:
Share This Guide 

– If you have a friend that would benefit from this guide, share it with them. Or post this guide on Facebook, Twitter, or Instagram.
Your Support would definitely help me make more free guides like this. Thank you in advance!
Affiliate Link – This post in Dizzy Traveler contains affiliate links, which means I receive a referral commission if you purchase after clicking at no additional cost to you. These funds go to maintain the site. Thank you for your support.
Book your Sightseeing Trip
There are a lot of beautiful places to visit and do some exciting sightseeing activities to bring unforgettable memories back home. Please click on our below affiliate link to see your options.