My dream destination is Hanoi, the capital and the second-largest city in Vietnam. The jewel of the Hanoi is the second-largest city in Vietnam. The jewel of the north where one may have the opportunity to enjoy the heavily influence Vietnamese culture. Northern Vietnam's lifestyle has been shaped over the centuries by invading countries like China, Franch, and the United States.
Places of Interest in Hanoi
---
Helpful Information
Visit Old Quarter
Don't leave Hanoi without visiting the Old Quarter; actually, in my opinion, it's the best area to stay if you want to have the true Vietnamese experience. There you will find French colonial architectures, narrow streets, tall and thin houses, hundreds of motorbikes and bicycles, street vendors, makeshift street restaurants particularly in the evening, market, cafes, travel agencies, souvenirs shops, hotels, and much more.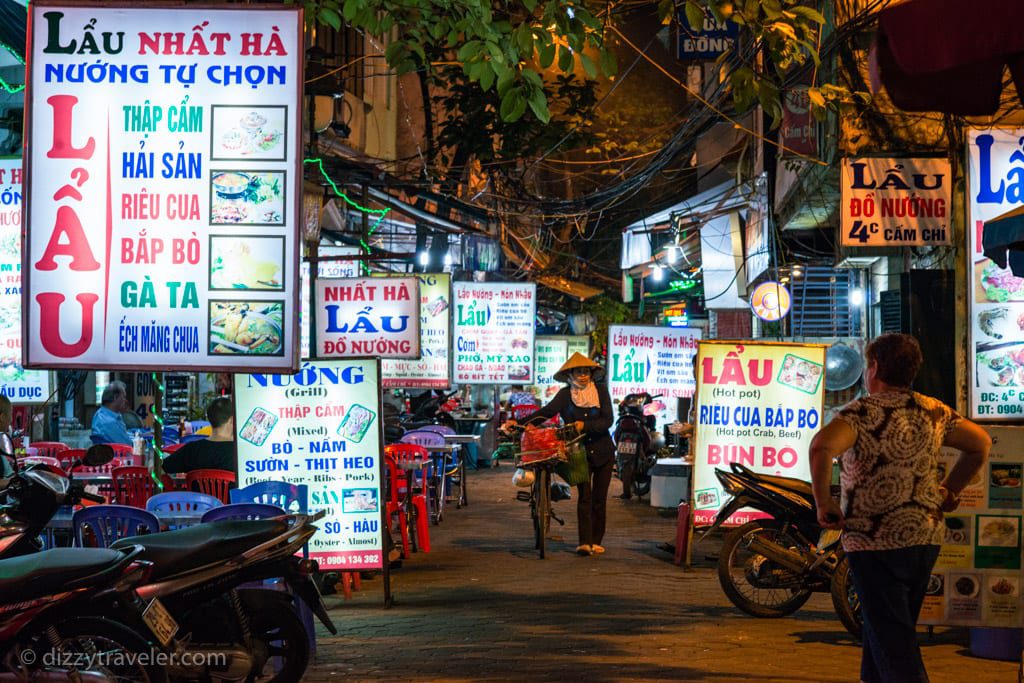 Stroll Around Hoan Kiem Lake
If you are staying in the Old Quarter area, can't miss Hoan Kiem Lake, one of Hanoi's most famous attractions. Locals go there for morning walk, jogging, people watching, and family event. I enjoyed watching the traditional Vietnamese style Tai Chi by the lake and the Turtle Tower, an iconic ancient tower on a small island. There is a scenic red Huc bridge that will lead you to the Temple of Jade Mountain. In fact, it's a great place to relax and stroll around the lake.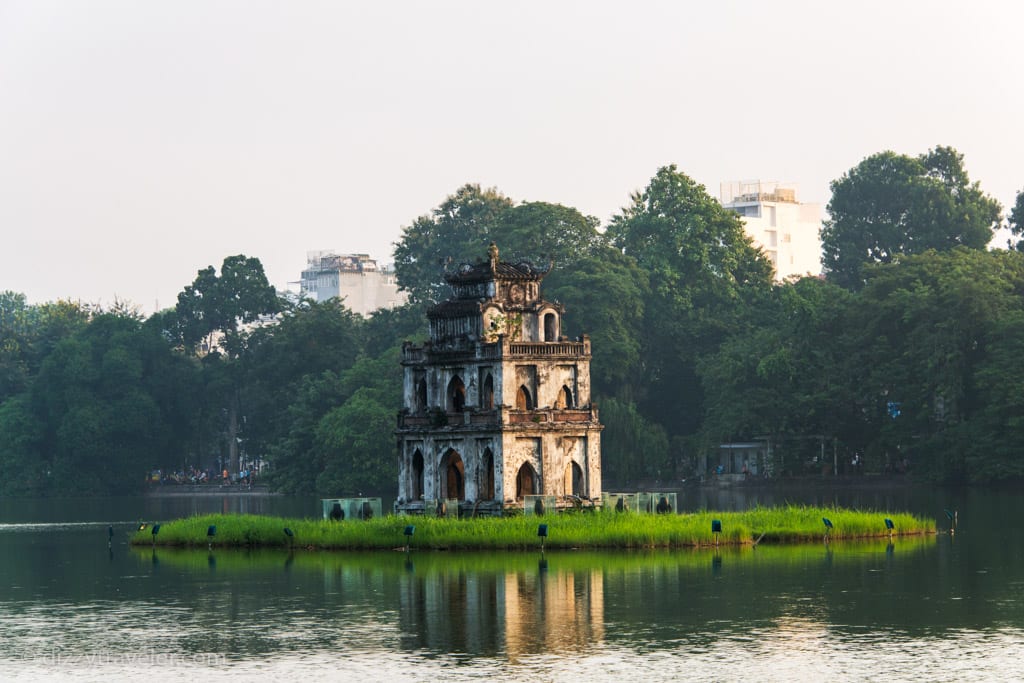 Ngoc Son temple
It's great to just walk over the picturesque bridge over Hoan Kiem Lake, leading to this historic bridge called Ngoc Son Pagoda on an island. At night it can be seen from a far distance as it's decorated with colorful lights.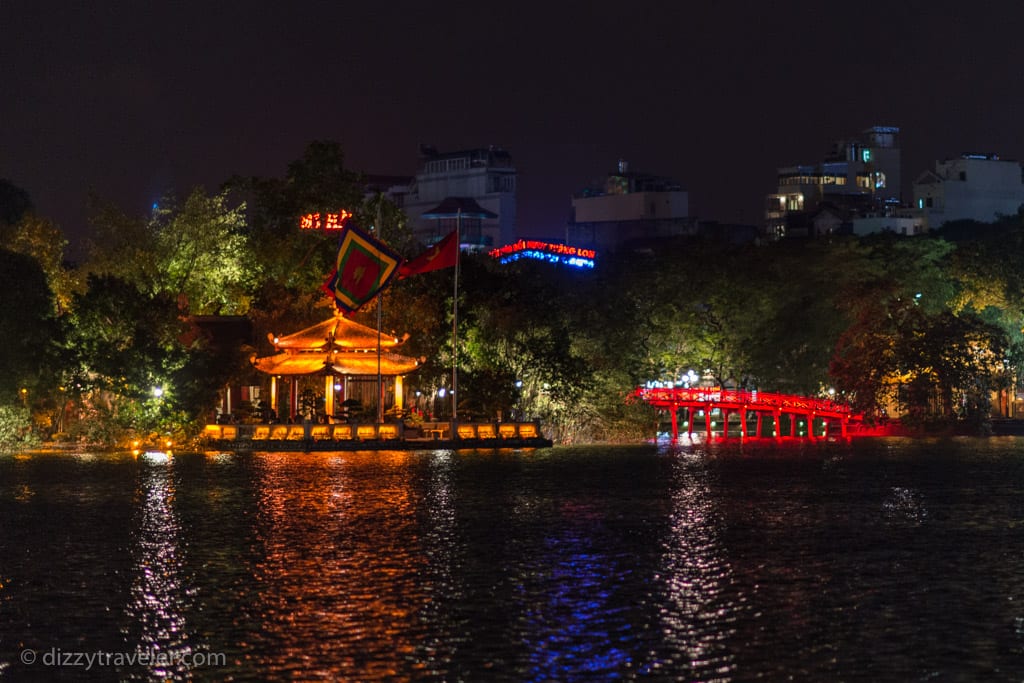 Ho Chi Minh Mausoleum
Ho Chi Minh Mausoleum is located on a vast square close to the historic Imperial Citadel. Ho Chi Minh was the National leader who defeated the French in 1954. Ho Chi Minh's body is preserved in a glass case inside the Mausoleum. Open to Visitors except for Mondays and Fridays.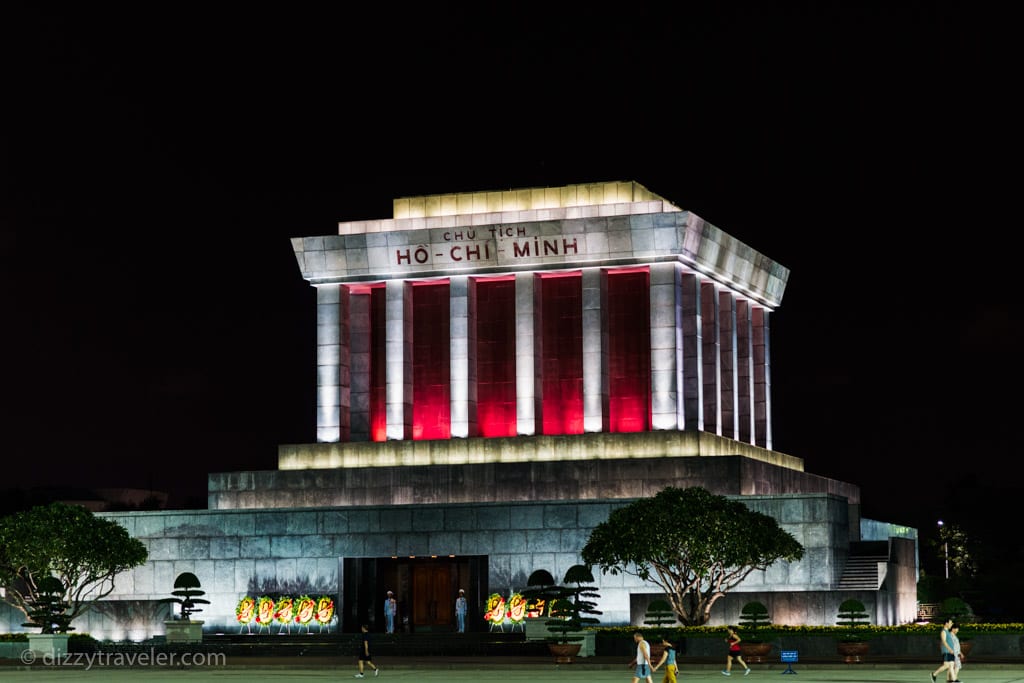 Train Street in Hanoi
One of Hanoi's most popular attractions is the street in the Old Quarter, known as train street, where trains run down an active track just inches away from homes and cafes. Just get the timetable before your visit and take a table in a bar or cafe to have a better look at the scene.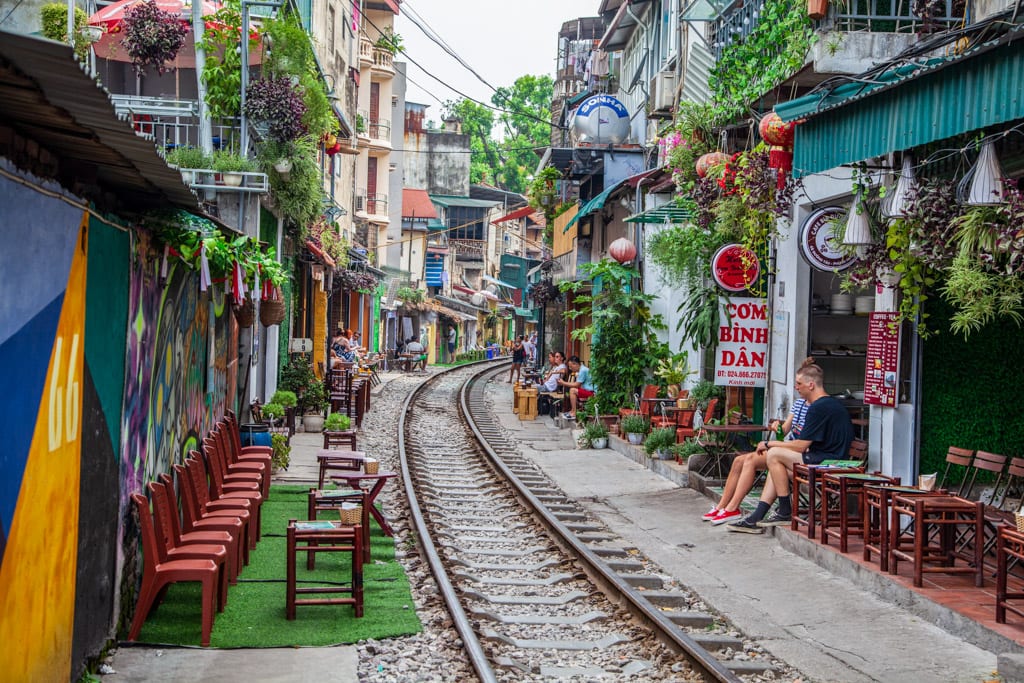 Tran Quoc Pagoda & West Lake
West Lake is the biggest freshwater lake in Hanoi, and one of the most beautiful areas for a morning walk or having your dinner at one of the trendy restaurants. Once around this area, try to visit the Tran Quoc Pagoda, one of the oldest in the city located on a small island of west lake.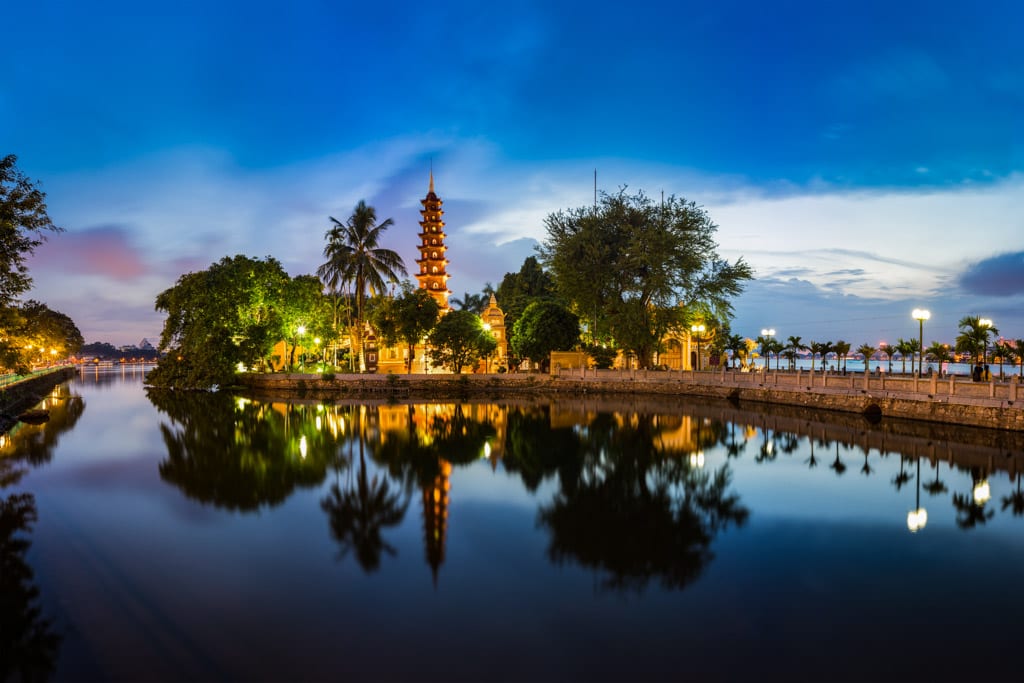 The Imperial Citadel of Thang Long
Citadel of Thang Long is a UNESCO World Heritage Site, also known as the citadel of Hanoi. The 40 meters tall flag tower is an iconic symbol of Hanoi.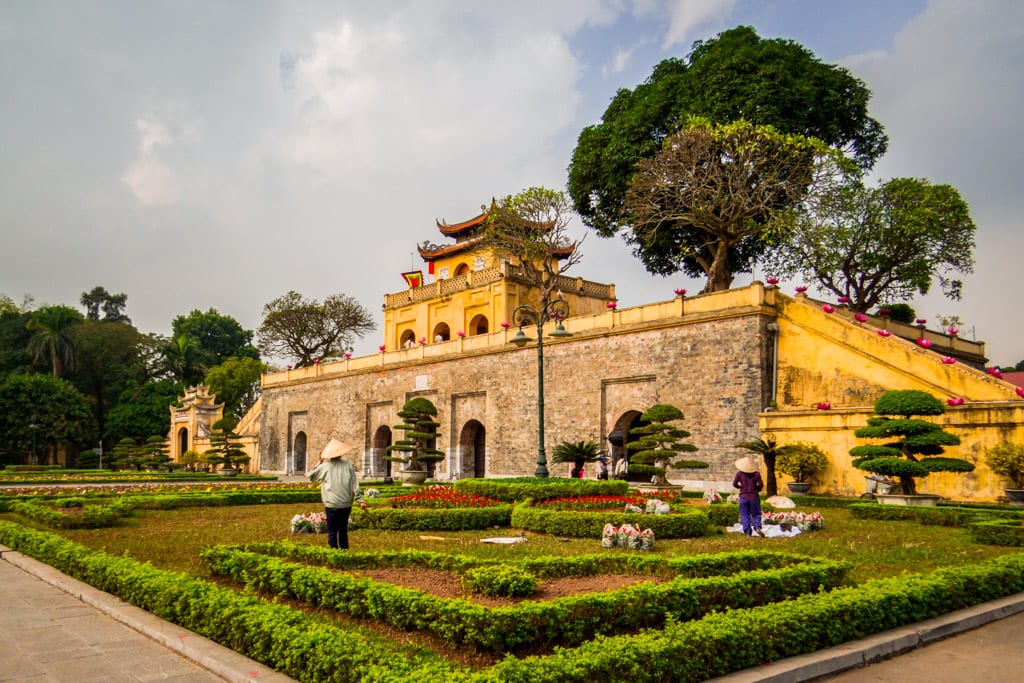 St Joseph's Cathedral
St. Joseph's Cathedral is located on the west side of Hoan Kiem Lake, close to the French Quarter. One of the most famous colonial-era landmarks in Hanoi that were modeled after Paris's Notre Dame Cathedral.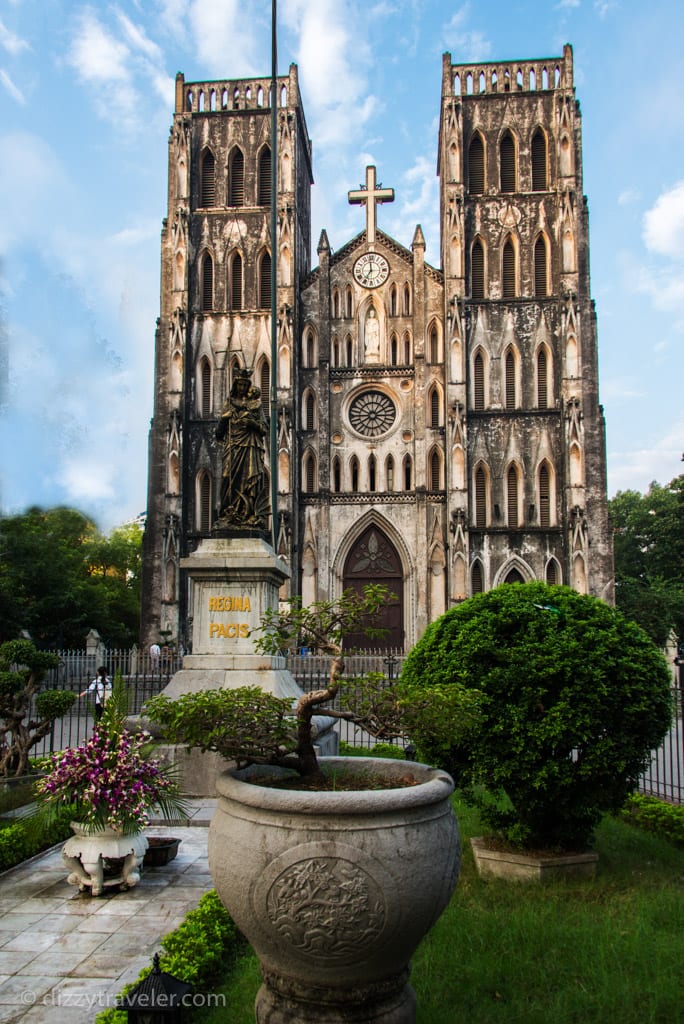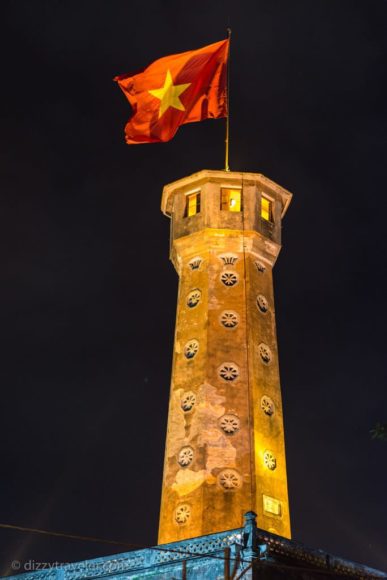 Day Trip From Hanoi
The Parfume Pagoda
Perfume Pagoda is a perfect day trip escape from Hanoi – a vast complex of Buddhist temples and shrines built into the limestone Huong Tich Perfume Pagoda is a perfect day trip escape from Hanoi – a vast complex of Buddhist temples and shrines built into the limestone Huong Tich mountains. It's about 2 hours road trip from Hanoi. Upon arrival, board a row-boat and take a relaxing ride along the scenic Yen Stream.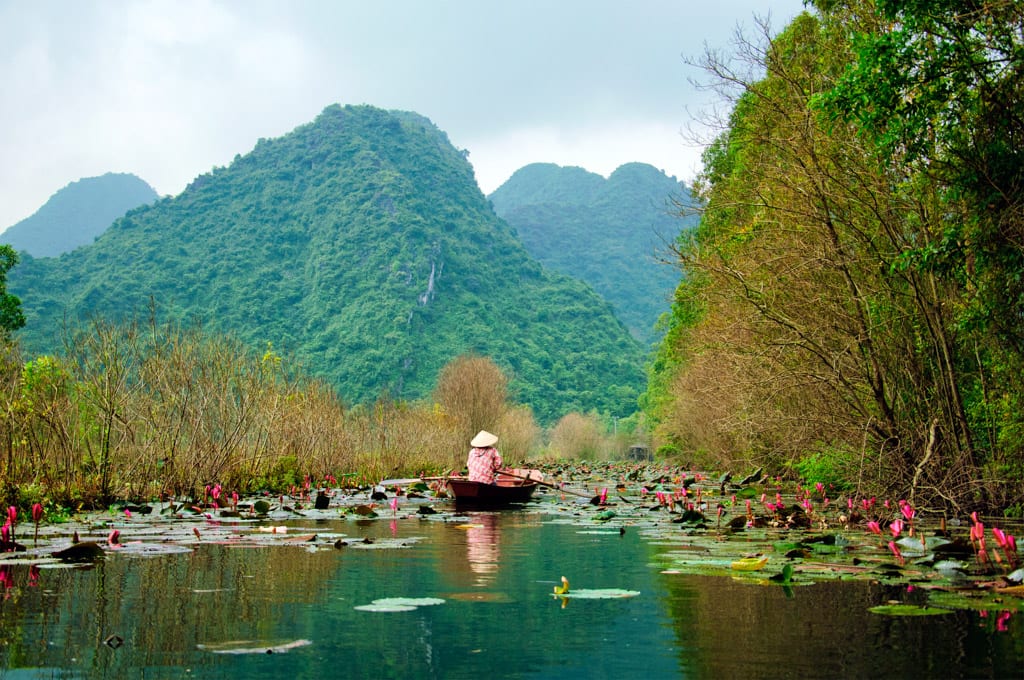 From Thien Tru harbor, you will enjoy trekking to the Huong Tich Cave and the famous Perfume Pagoda on the top of the mountain. On your way back, you can have lunch at the local restaurant at the bottom of the mountain and later visit the Heaven Kitchen pagoda.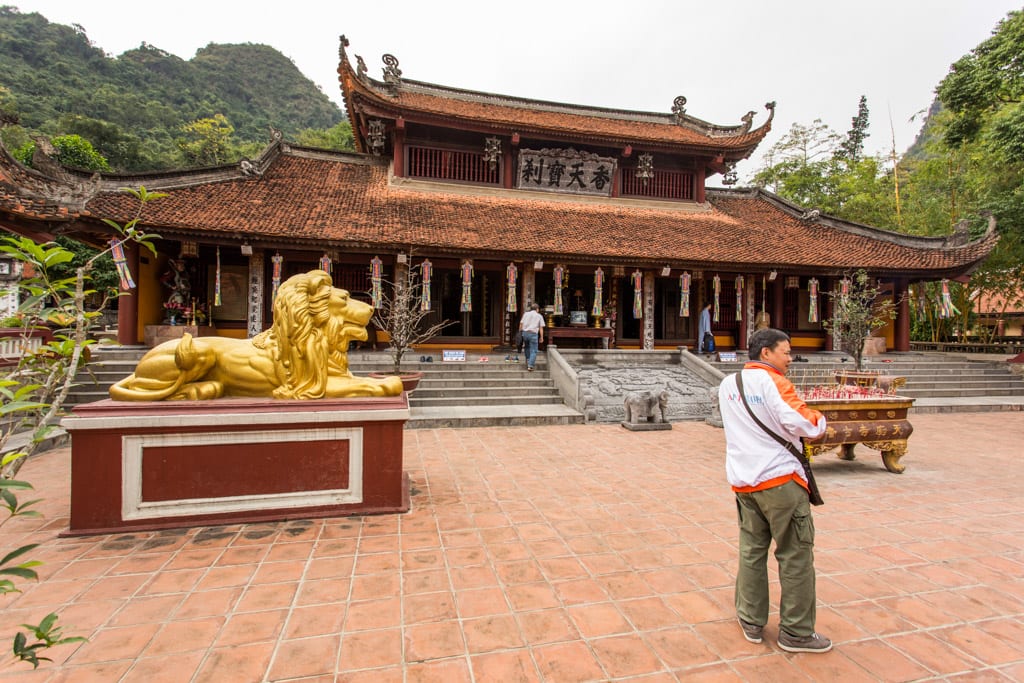 Day Trip to Tam Coc, Ninh Binh
Tam Coc translates to "three caves" consist of Ca Cave, Hai Cave, and Ba Cave formed by Ngo Dong River. It is also widely known as the Halong Bay on the land one of the best day trip locations to visit in Ninh Binh province from Hanoi.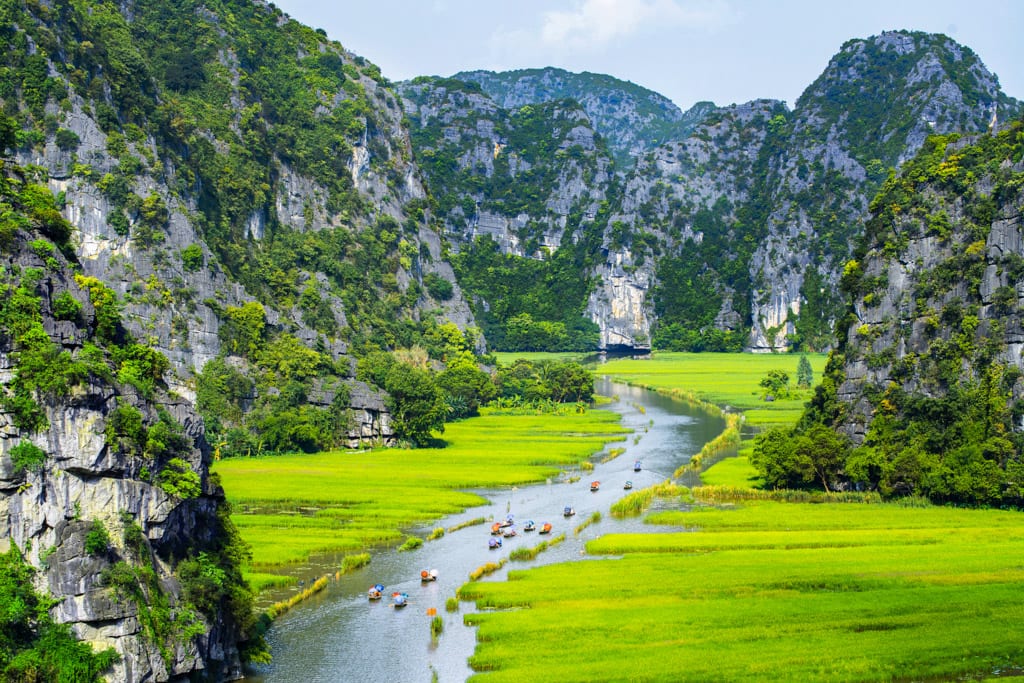 A Trip to Halong Bay
Halong Bay listed as UNESCO World Heritage Site is located 105 miles (170 km) east of Hanoi, Vietnam. Halong translates as 'where the dragon descends into the sea'. Legend claims that the islands of Halong Bay were created by a great dragon who lived in the mountains. The excellent tour experience and stunningly picturesque of Halong Bay could bring home unforgettable memories for you to keep forever.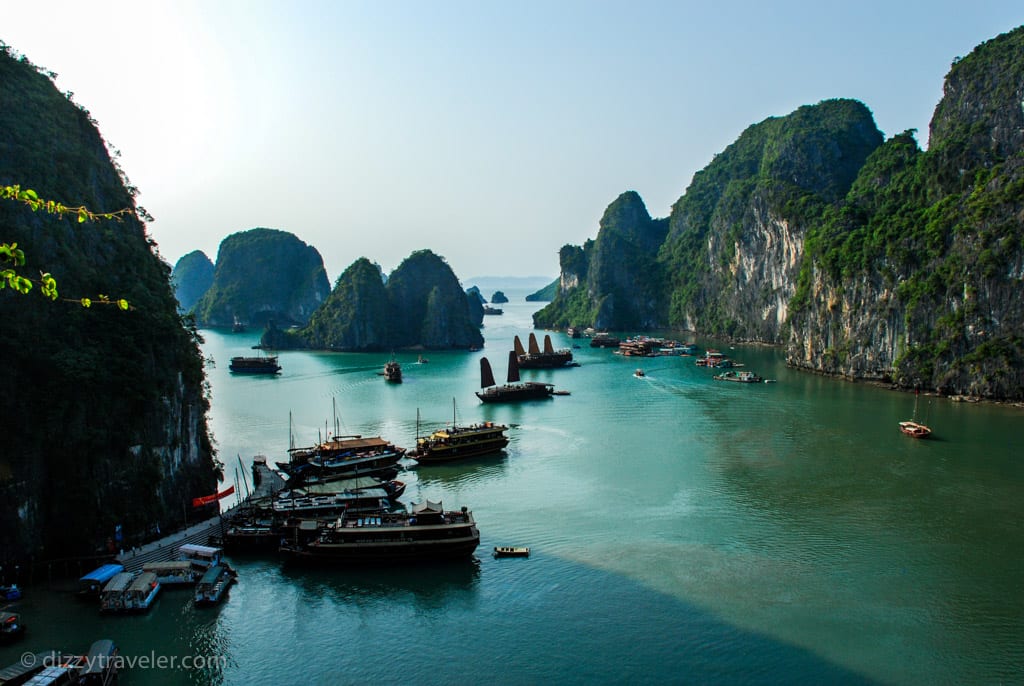 Here are few affiliates link that may help planning a perfect trip while staying within budget
Where Did I Stay In Hanoi
The hotel features beautiful rooms equipped with free Wi-Fi access is available. A free breakfast buffet is provided. The hotel is 1.6 mi from West Lake, 0.7 mi from the National Museum of Vietnamese History, and 1,300 feet from Hoan Kiem Lake. Noibai International Airport is 13 mi away. A great location in the heart of Old Town.
Bonsella Hotel is a 2-minute walk from Hoan Kiem Lake and a 5-minute walk from the weekend night market. Bonsella Hotel is 1.2 mi from Ho Chi Minh Mausoleum and 1.6 mi from the Temple of Literature. Noi Bai International Airport is 19 mi away.
Food to Try in Hanoi
Vietnam is well known for its cuisine, particularly Hanoi, which is filled with street food stalls and night markets and is definitely a foodie's dream destination. If you are enthusiastic, plan a guided night market & street food tour or night street food tour.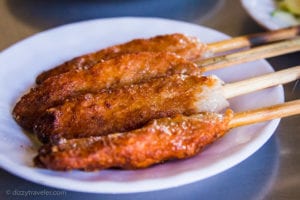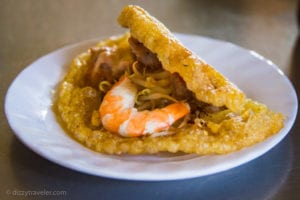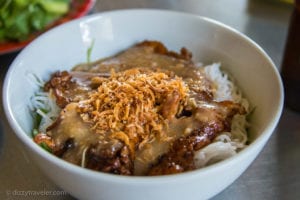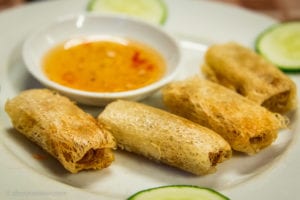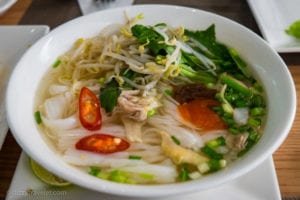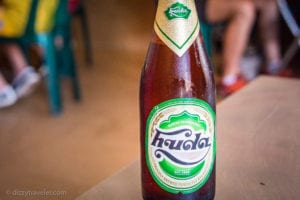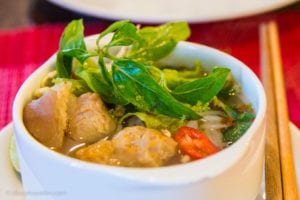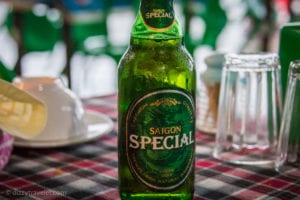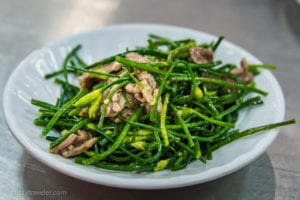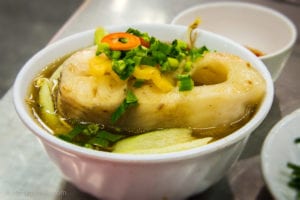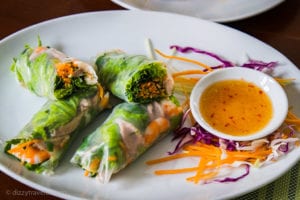 My Opinion and Tips
Have you been to Hue? Any additional tips to share?
Please leave a comment below! I'd love to hear from you to improve my knowledge.
Was this travel guide helpful for you?
If you'd like to help me continue making free guides, here is one way you can help:
Share This Guide – If you have a friend that would benefit from this guide, share it with them. Or post this guide on Facebook, Twitter or Google+
Your help would definitely help me making more free guides like this. Thank you in advance!
Affiliate Link – This post in Dizzy Traveler contains affiliate links, which means I receive a referral commission if you purchase after clicking at no additional cost to you. These funds go to maintain the site. Thank you for your support.