I've visited Ho Chi Minh City a couple of times for the last few years and did not have a chance to write up something about the city. The locals still love to call it Saigon instead of Ho Chi Minh City. This city is famous for its traditional food, especially Pho (authentic noodle soup), spring rolls, and millions of motorbikes.
Ho Chi Minh City Trip is not complete without trying out Xe Om (motorbike taxi) instead of a taxi. A cheap and faster way to move around the city.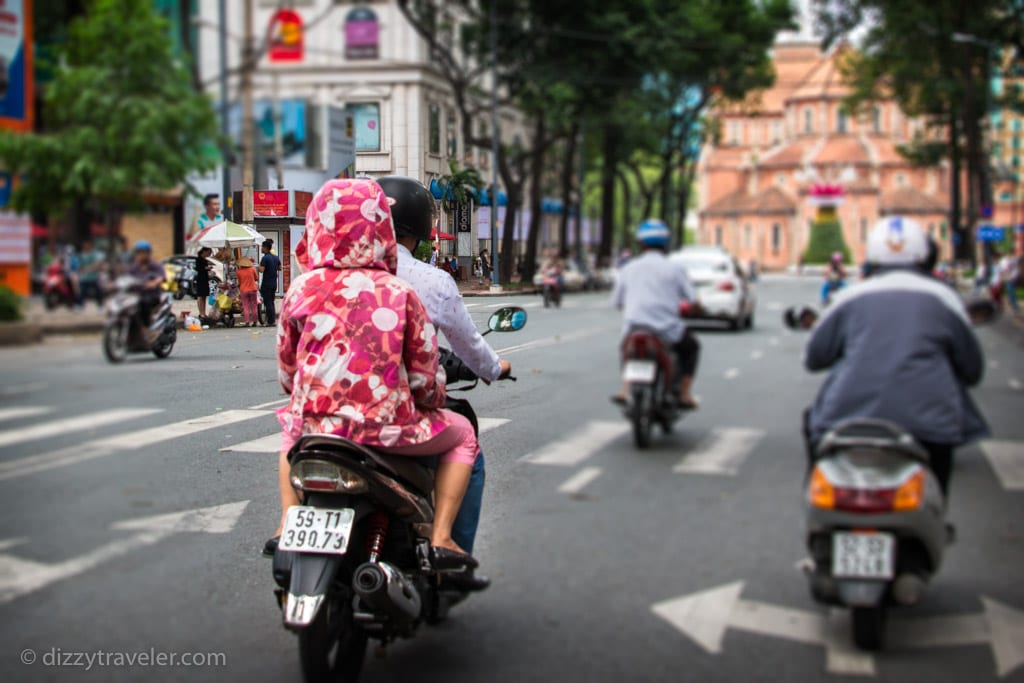 Helpful Information
---
Things To Do In Ho Chi Minh City (Saigon)
Visit Tomb of Le Van Duyet
My local friend suggested this place, and guess what it was a beautiful place to visit, completely off the tourist map and no busload of tourists what so ever. Instead of a self-guided tour, you could also Book tours, attractions, and activities online.
Le Van Duyet (1764 – 1832) was a Vietnamese general who helped Nguyen Anh – the future Emperor Gia Long – Put down the Tay Son rebellion, unify Vietnam and establish the Nguyen Dynasty. After the Nguyen came to power in 1802, Duyet became a high-ranking mandarin, serving under the first two Nguyen emperors Gia Long and Ming Mang.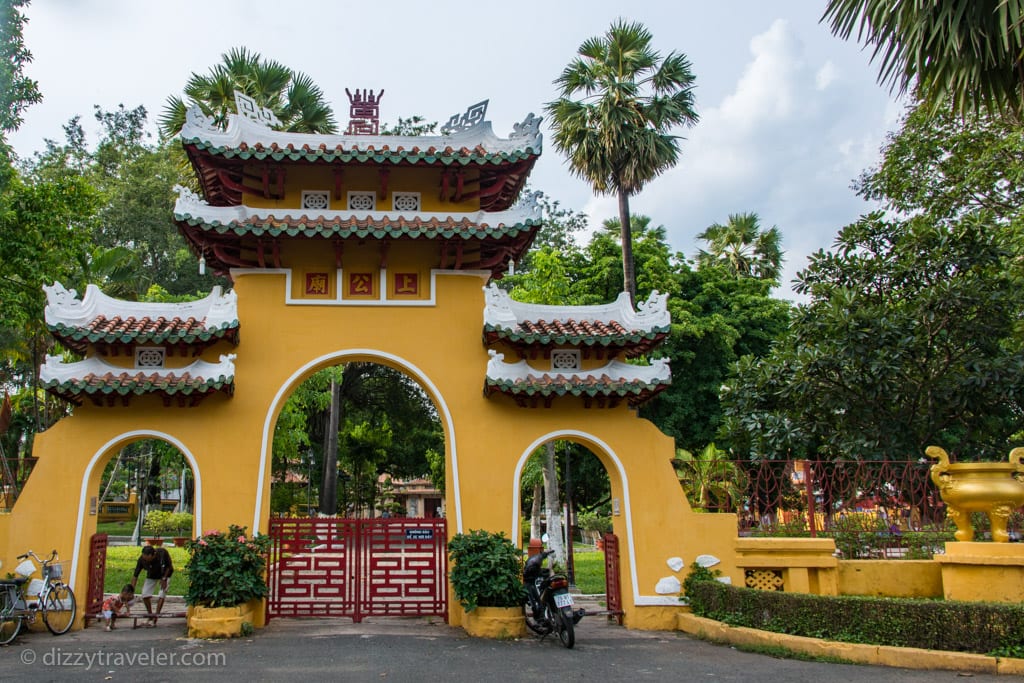 Saigon Notre-Dame Cathedral
Situated right in the east of Ho Chi Minh City is the most famous landmark as well as the core Cathedral of the city. It is a beautiful building, attracting not only Catholics but also many tourists for its architecture, historical background, and sacred atmosphere. A nice spot to visit on a hot summer day.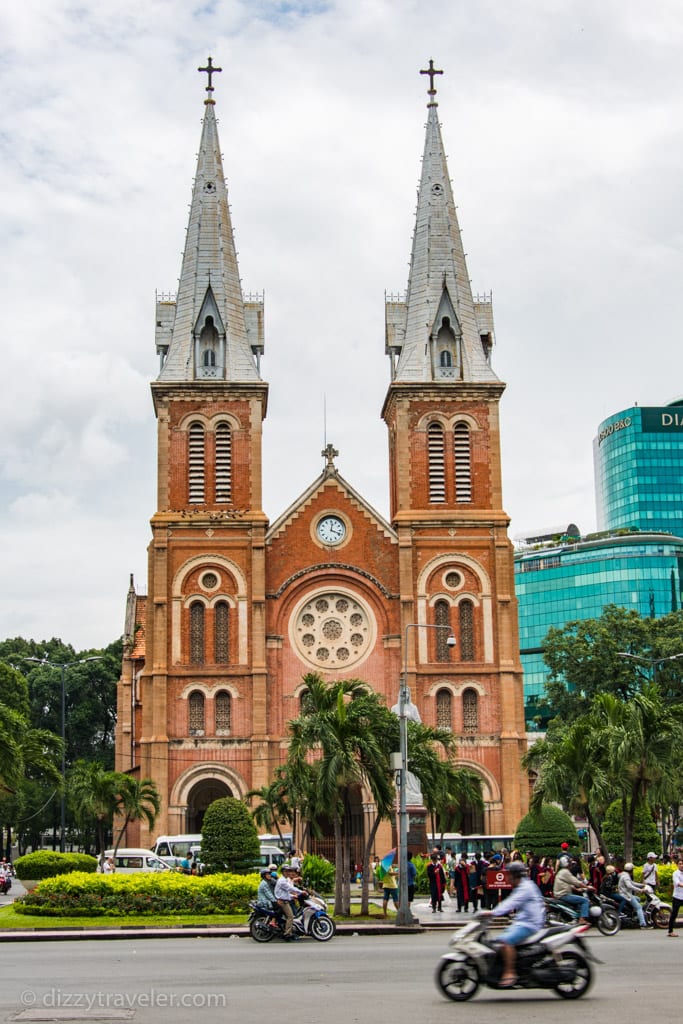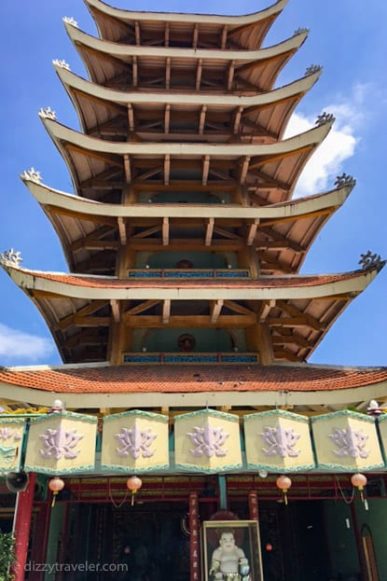 Vietnam Quoc Tu Pagoda
The Viet Nam Quoc Tu Pagoda is located on 3 Thang 2, District 10 of Ho Chi Minh City. The pagoda is seven stories tall very colorful. There are oversized statues of Buddha. It's on the way to the airport and worth a visit for those that enjoy something different and Temples.
Jade Emperor Pagoda
The Jade Emperor Pagoda is a Taoist pagoda one of the beautiful and famous pagodas located at 73 Mai Thi Luu Street, District 1, Ho Chi Minh City, Vietnam. It was built by the Chinese community in 1909. This is a pagoda that is on everyone's HCMC must-see list.
This temple is dedicated to various gods, Taoists, and Buddhists of the China-Vietnamita culture and especially to the Jade Emperor, the Supreme of Taoism God.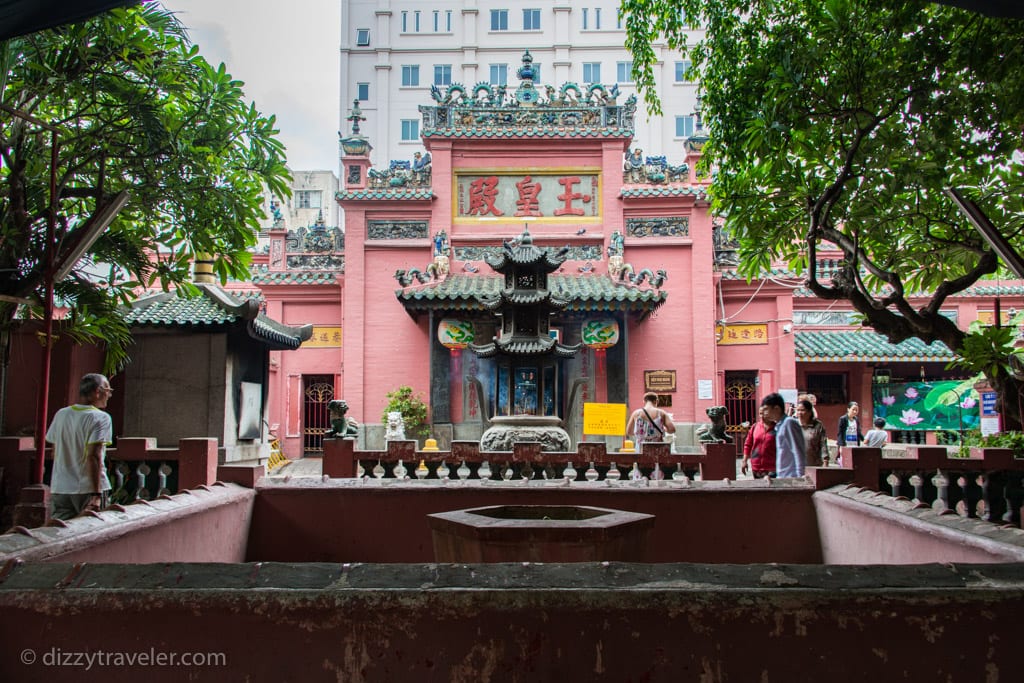 The Ho Chi Minh Square
An open squire in the center of Saigon with a statue of Ho Chi Minh and The People's Committee of Ho Chi Minh City in the background. Upscale mall and a great place to visit.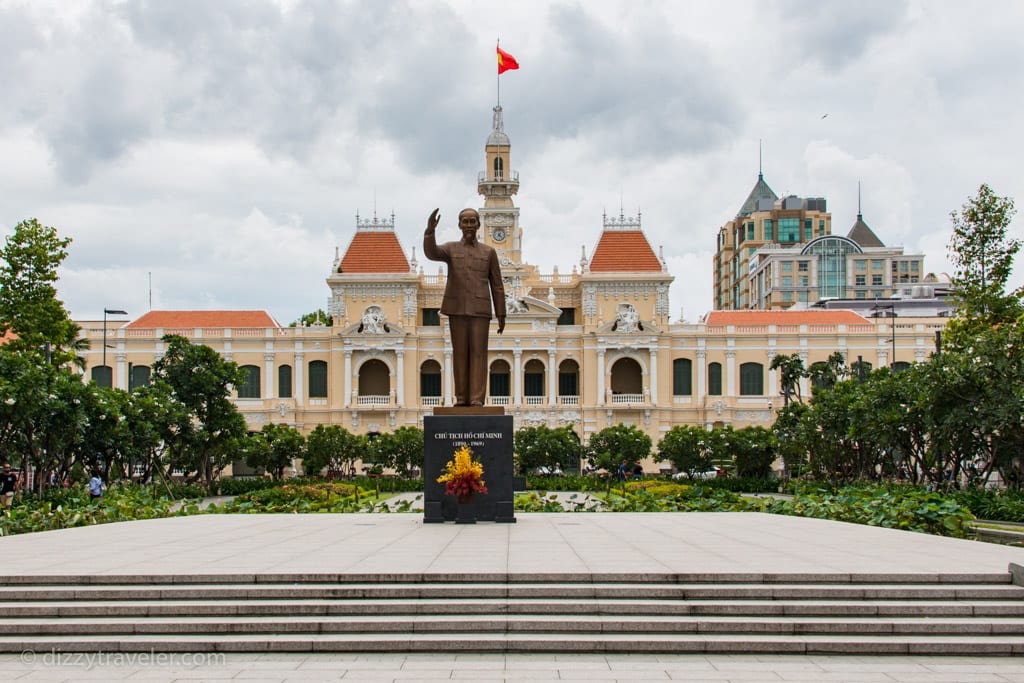 Cho Ba Chieu Market
I like wandering around local markets and walking through the streets of cities to get a feel for the local lifestyle. During my recent Saigon trip, I visited an authentic local market called Cho Ba Chieu in Binh Thanh district. I spent time roaming the alleys of the market and met many locals vendors. The saleswomen in Cho Ba Chieu were by far the friendliest I met. I went through the wet market and observed the art of negotiation and lifestyle of shopping on the wheel (from the motorbike). It was a great experience.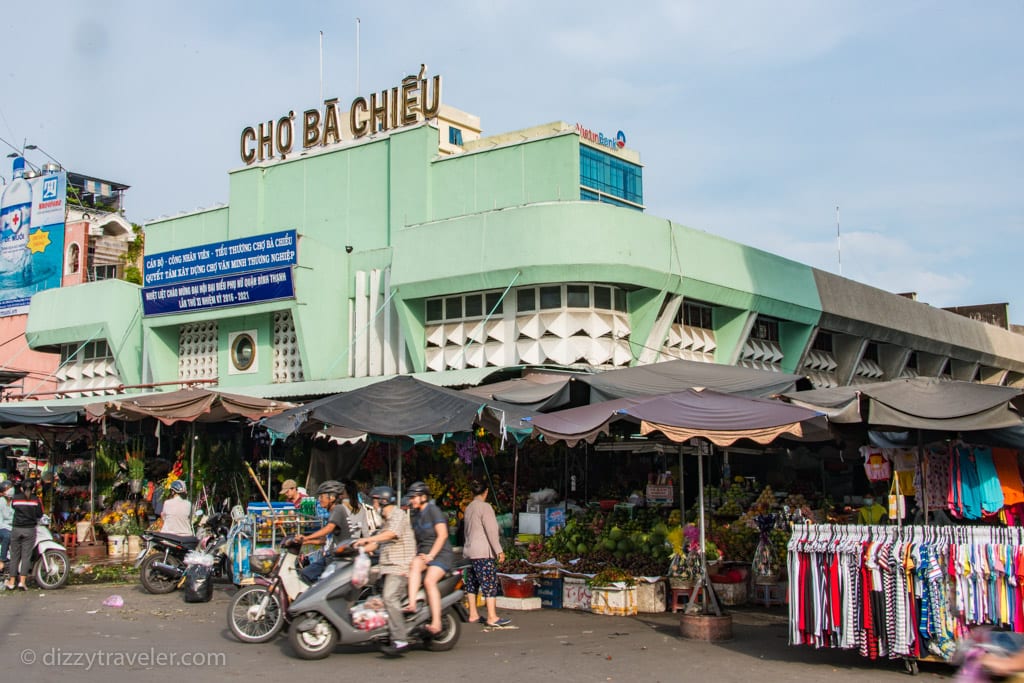 Late afternoon activities at Cho Ba Chieu Market, Ho Chi Minh City
Most of the shoppers are on the wheel, sometimes it's difficult for the pedestrian to walk around due to constant motorbike traffic inside the narrow alley.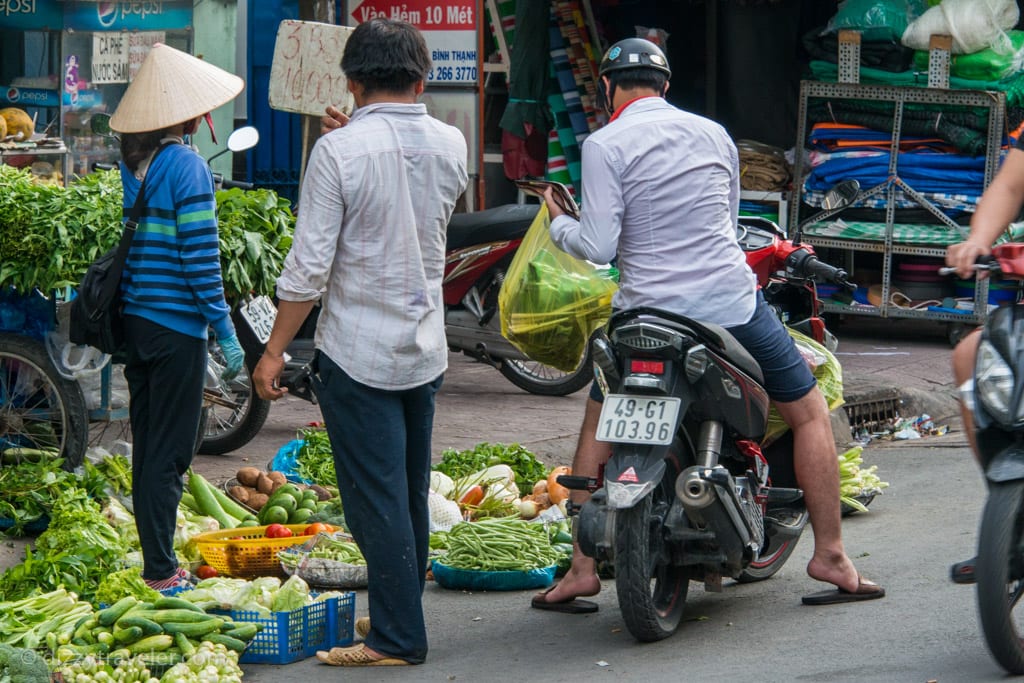 A Walk Along The Saigon River
A late afternoon walk along the Saigon riverfront gives an interesting perspective on the HCMC. Allow an hour or more if you want to stop, have a drink, and shot some nice pictures. My hotel Silverland Jolie was only one block away from the river a great location so heading to the riverfront was a daily routine for me.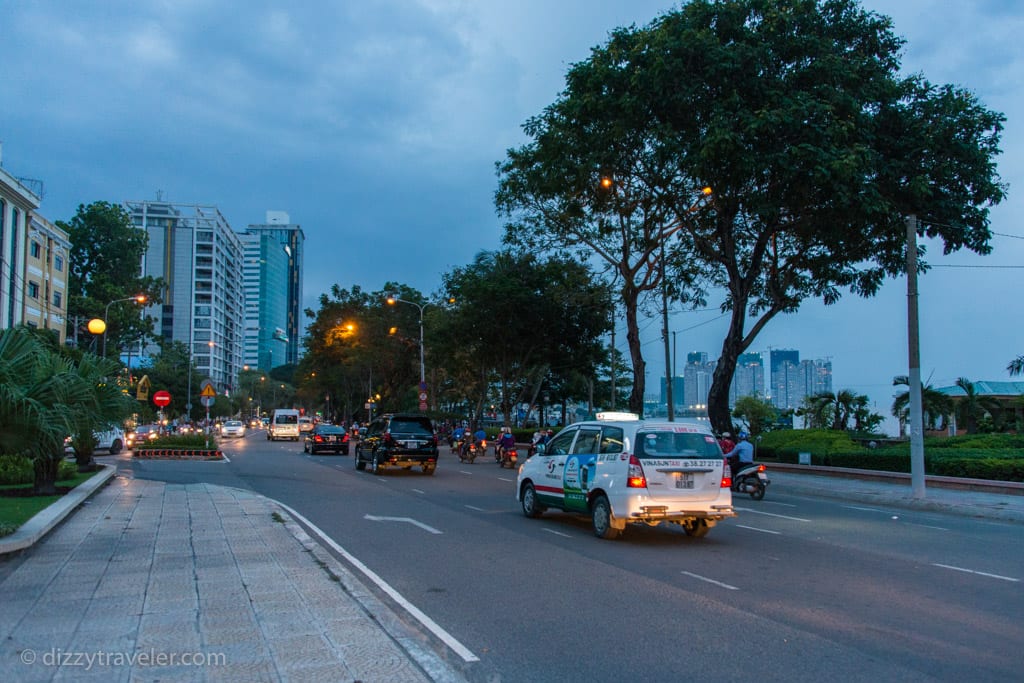 You can find a growing number of new skyscrapers are popping up around the business district in HCMC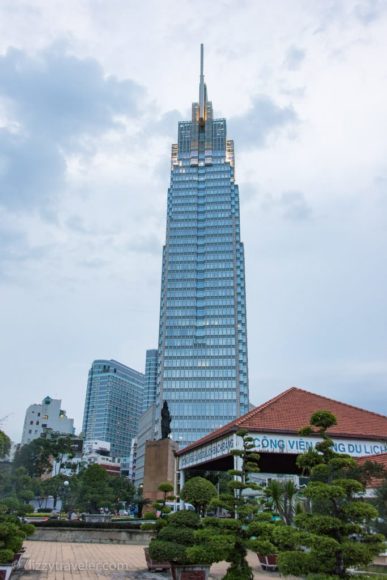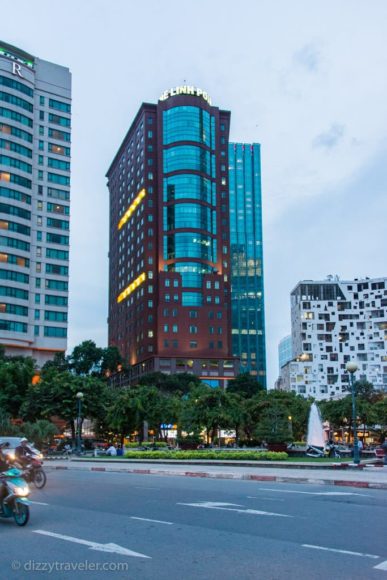 ---
---
Giac Lam Pagoda
Built-in 1744 one of the oldest in Saigon. Grace Lam Pagoda is a fantastically atmospheric place, very peaceful and garden-like grounds. About 3 km from Cholon, it is best reached by taxi or Xe Om (motorbike taxi)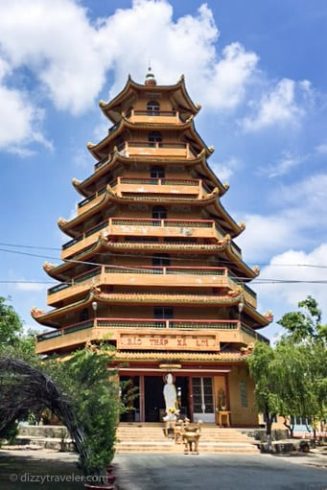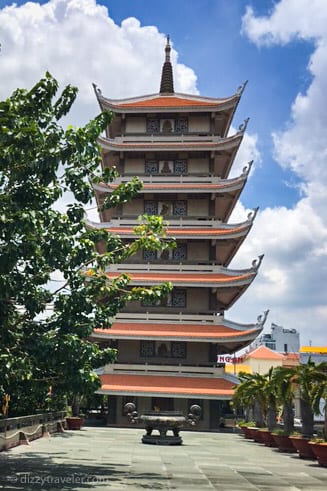 Vinh Nghiem Pagoda
This Pagoda is one of the biggest in Ho Chi Minh city which locates at 339, Nam Ky Khoi Nghia Street, District 3. Lunar Year or 15th of each month is when the pagoda gets busy, when you may observe the traditional activities of Buddhists such as giving away lucky money good buds for the start of the new year. It is easily accessible by taxi or Xe Om.
Spend an Evening in District 1
The downtown area in district 1 of Saigon is an exciting place to visit. Bui Vien street is popular among backpackers. There are lots of bars and restaurants, and this area comes alive after 8 pm. It's great to sit in one of the places, grab a drink, relax and watch Saigon life.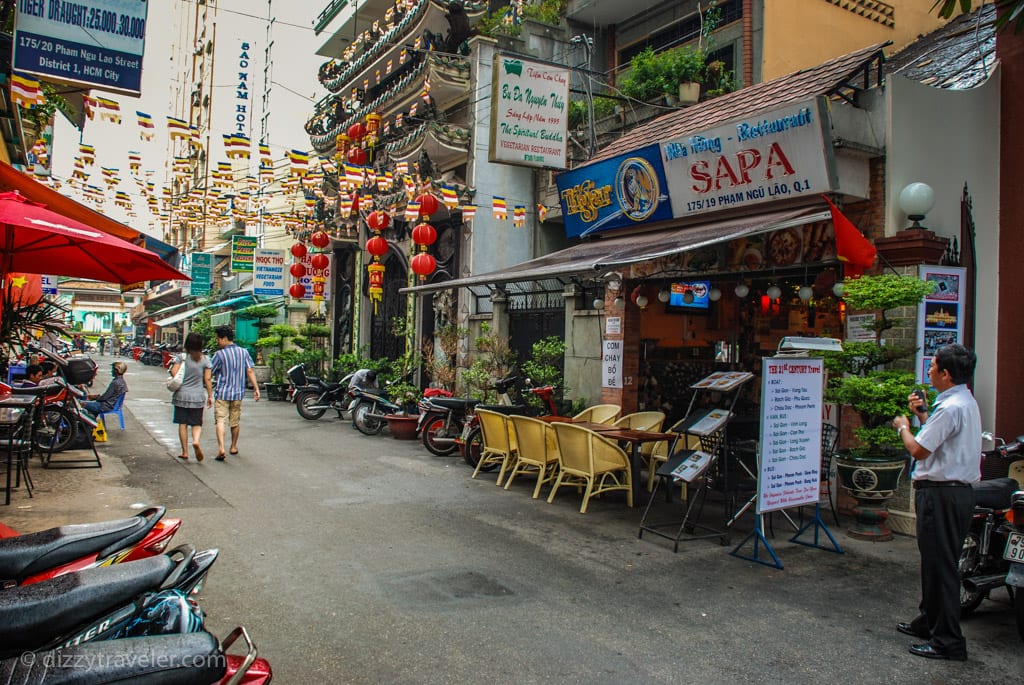 Learn How to Cross the Street
If you find it difficult to cross the roads in Ho Chi Minh City then you are not alone. Everyone visiting the city went through the same trouble. There is an art to crossing the road, and the trick is to walk slowly and steadily, and to look through the rider and not into the riders eye. Or find someone local and follow them.
Eat Like The Locals
Minh Duc Restaurant, 35 Ton That Tung, P.Pham Ngu Lao, Quan 1
My local Vietnamese friend recommended this restaurant, this was a relatively clean restaurant popular among locals. This place sells family size dishes, where you can pick a selection of Vietnamese dishes served with rice. It's fairly cheap and delicious.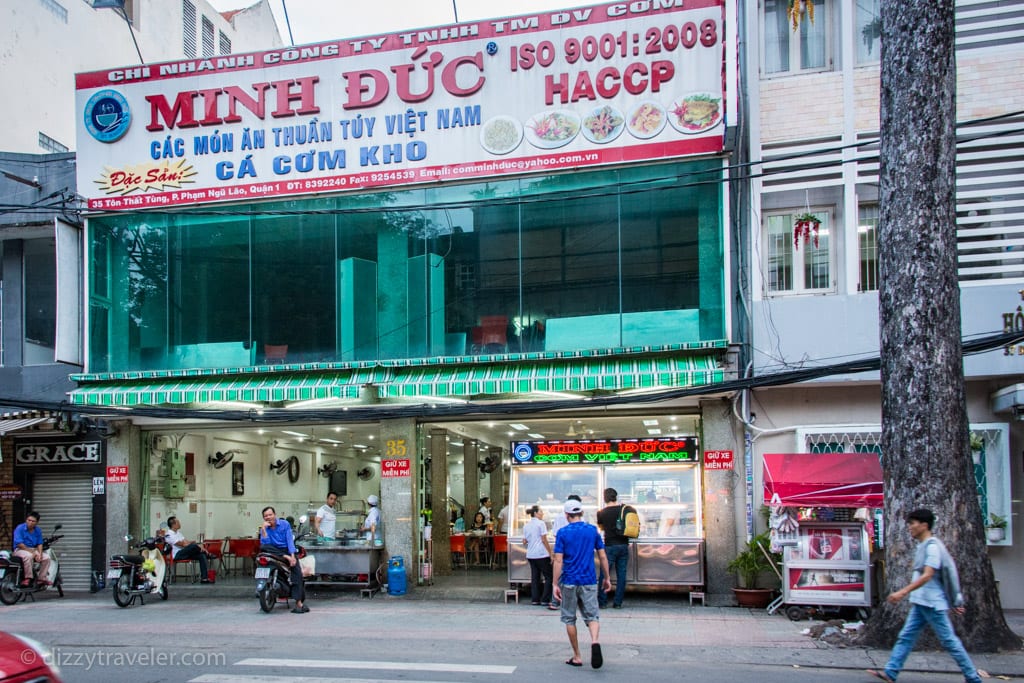 Accommodation
Hotel Continental Saigon, Ho Chi Minh City, 132-134 Dong Khoi St, Dist 1
This is an iconic hotel in Saigon. Rooms and bathrooms were spotless and very spacious with high ceiling, and the beds were very comfortable. Centrally located opposite the Opera house, 5 minutes' walk to the City hall, next to the mall and a few minutes' walk to other attractions.
Great delicious food at the restaurant, breakfast was complimentary and a lot to choose from. The staff was friendly and helpful. Excellent place to be while you are in HCMC.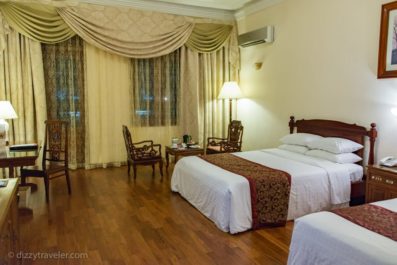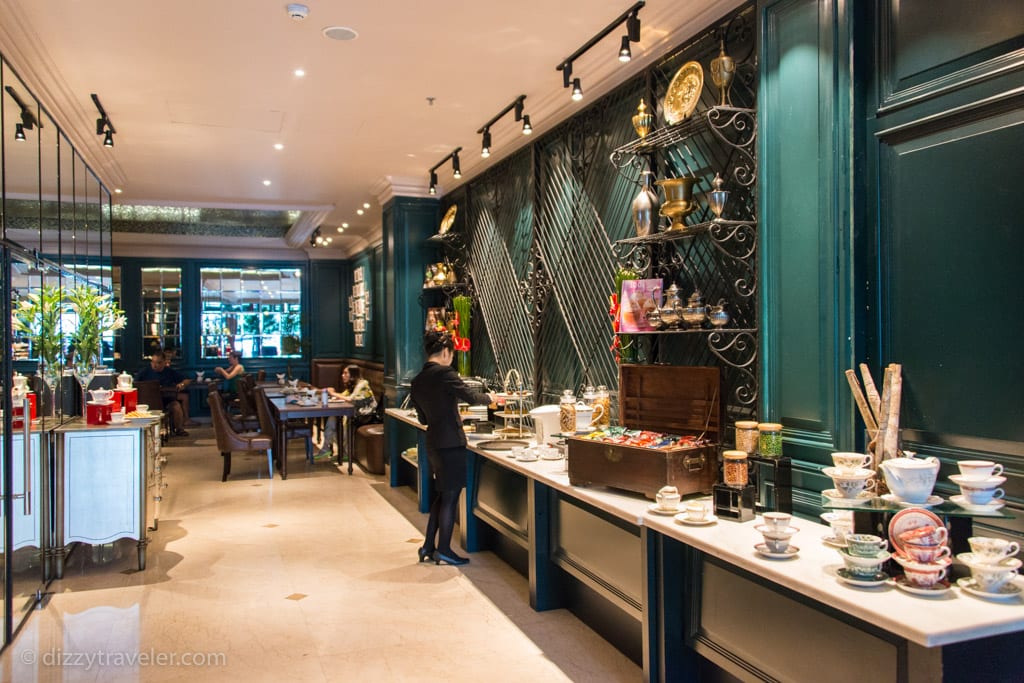 Silverland Jolie Hotel & Spa, Ho Chi Minh City, 4D Thi Sach St, Ben Nghe Ward
This hotel is centrally located in Dist 1, only one block away from the Saigon River. I was on the 5th. floor with a great view of the river. Rooms were exceptionally clean so were the bathrooms. Rooftop pool was excellent, great view from the top as well. The staff was lovely and helpful in arranging taxis and breakfast to go. Breakfast was included and a variety of delicious items to choose from including local traditional food.
My Opinion and Tips
Have you been to Ho Chi Minh City? Any additional tips to share?
Please leave a comment below! I'd love to hear from you to improve my knowledge.
Was this travel guide helpful for you?
If you'd like to help me continue making free guides, here is one way you can help:
Share This Guide – If you have a friend that would benefit from this guide, share it with them. Or post this guide on Facebook, Twitter or Google+
Your help would definitely help me making more free guides like this. Thank you in advance!
Affiliate Link – This post in Dizzy Traveler contains affiliate links, which means I receive a referral commission if you purchase after clicking at no additional cost to you. These funds go to maintain the site. Thank you for your support.