Koh Samui is a tropical paradise located in the Gulf of Thailand, known for its stunning beaches, lush greenery, and vibrant nightlife. From the moment you step foot on the island, you'll be captivated by its natural beauty and warm hospitality. The pristine white sandy beaches, such as Chaweng Beach and Lamai Beach, invite you to relax under the swaying palm trees and soak up the sun. The crystal-clear turquoise waters offer the perfect opportunity for swimming, snorkeling, and diving, allowing you to discover the colorful marine life and vibrant coral reefs.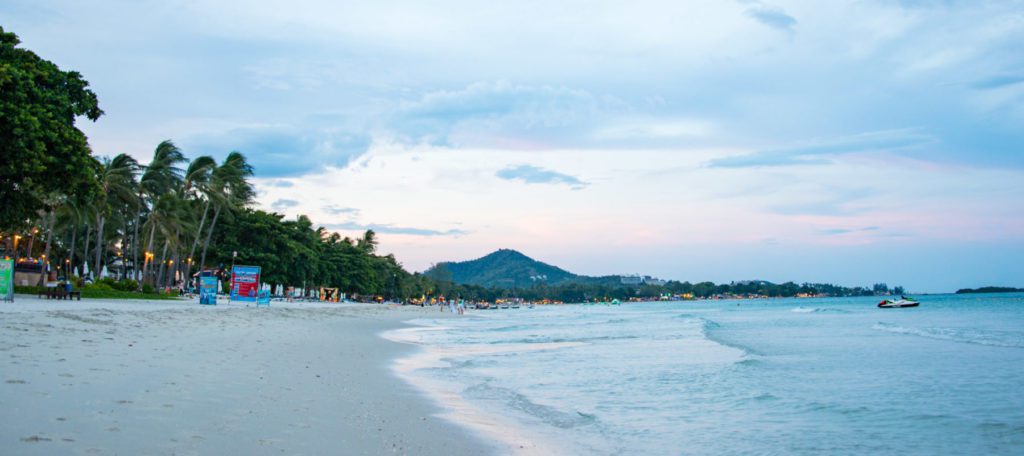 10 Best Things To Do In Koh Samui
Beyond the beaches, like Phuket, Koh Samui also offers a range of activities and attractions to suit every traveler's interests. Explore the island's interior and discover its hidden treasures, including waterfalls, lush rainforests, and picturesque viewpoints.
1. Visit Wat Plai Laem
Wat Plai Laem is a prominent Buddhist temple located in Koh Samui. One of the main highlights of Wat Plai Laem is the striking Guanyin statue, a 18-arm goddess of compassion and mercy. This impressive statue stands majestically over a lake, creating a serene and picturesque scene. Visitors can walk on the bridge leading to the statue and offer prayers or make offerings, as is customary in Thai culture.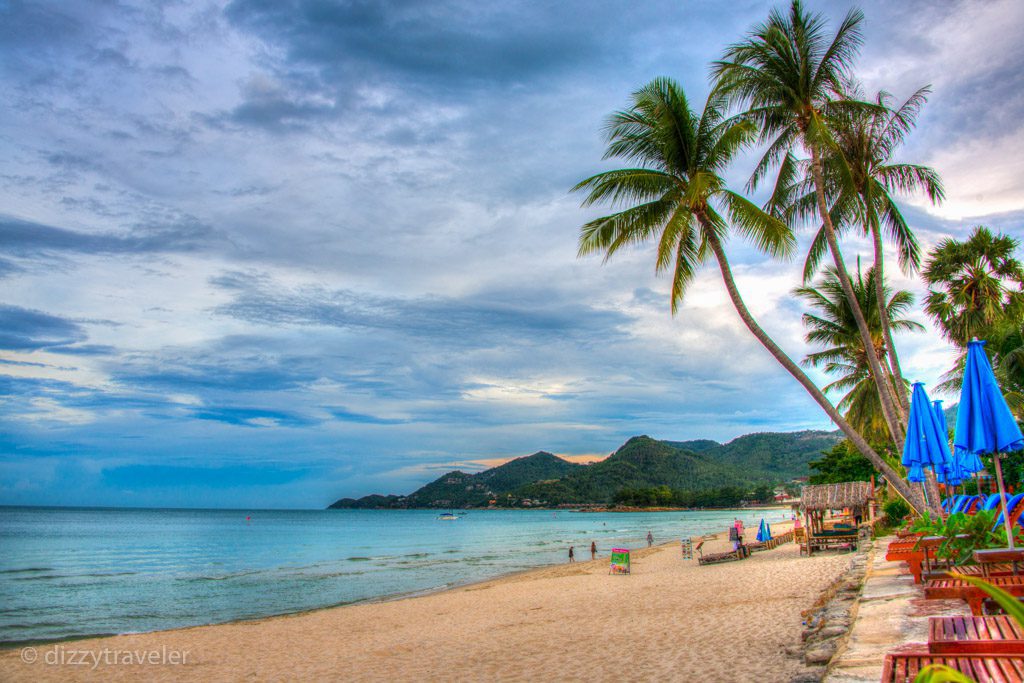 2. Visit Lamai Beach
Lamai Beach is Known for its stunning white sandy shores and crystal-clear turquoise waters, Lamai Beach offers a perfect tropical getaway for travelers. One of the main attractions of Lamai Beach is its picturesque scenery. The beach stretches for several kilometers, providing ample space for relaxation and sunbathing. The calm and clear waters are ideal for swimming, snorkeling, and various water sports activities. Along the beach, you'll find a wide array of restaurants, bars, and beach clubs offering delicious Thai cuisine and refreshing drinks. Whether you're in the mood for fresh seafood, spicy curries, or tropical cocktails, you'll find plenty of options to satisfy your cravings.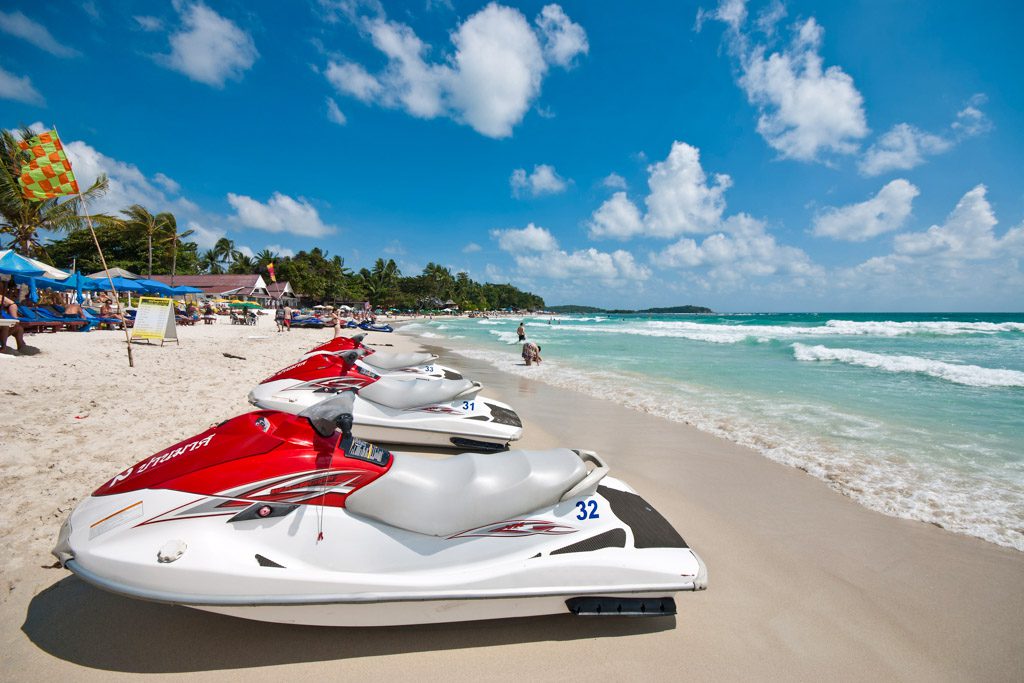 3. Explore Fisherman's Village in Bophut
Fisherman's Village in Bophut, Koh Samui, offers a unique and charming experience. This historic village is located on the northern coast of the island and is known for its traditional Thai-Chinese architecture and laid-back atmosphere. One of the main attractions of Fisherman's Village is its vibrant Friday Night Walking Street Market. During this bustling market, the street comes alive with stalls selling a wide range of products, including local handicrafts, clothing, accessories, and delicious street food. It's a great opportunity to immerse yourself in the local culture, sample traditional Thai snacks, and shop for unique souvenirs.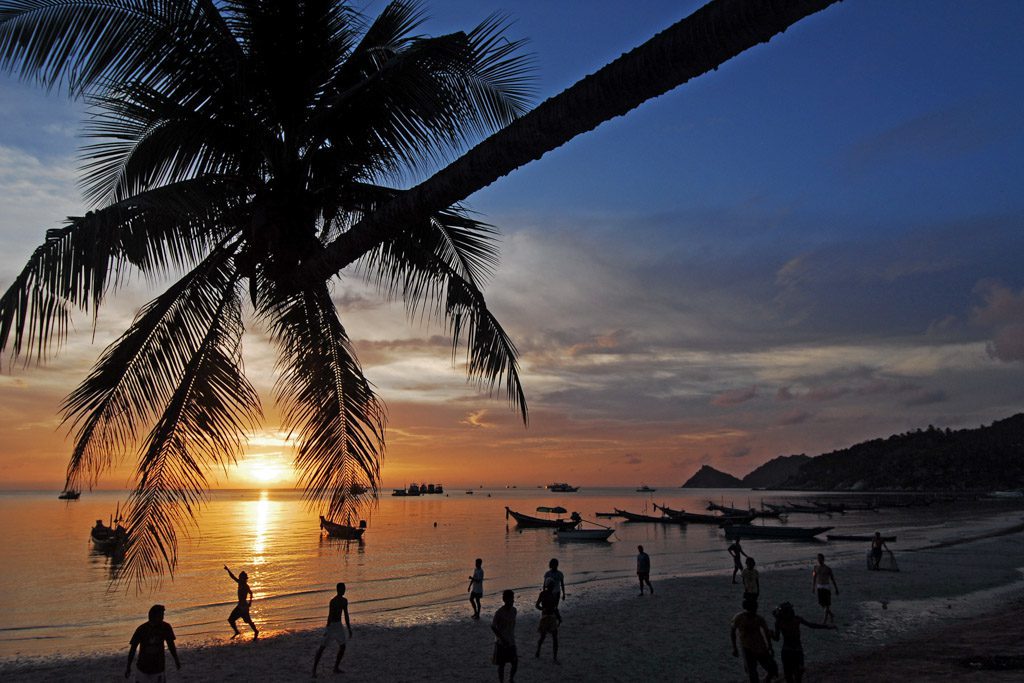 4. Relax at Silver Beach
Silver Beach in Koh Samui offers a tranquil and picturesque escape from the bustling tourist areas. Located on the northeastern coast of the island, Silver Beach, also known as Thong Ta Kien Beach, is a hidden gem with its pristine white sand, crystal-clear turquoise waters, and lush tropical surroundings. Silver Beach is lined with coconut palm trees, providing shade for those seeking respite from the sun. You can simply relax on the soft sand, soak up the sun, and listen to the soothing sound of the waves gently lapping the shore.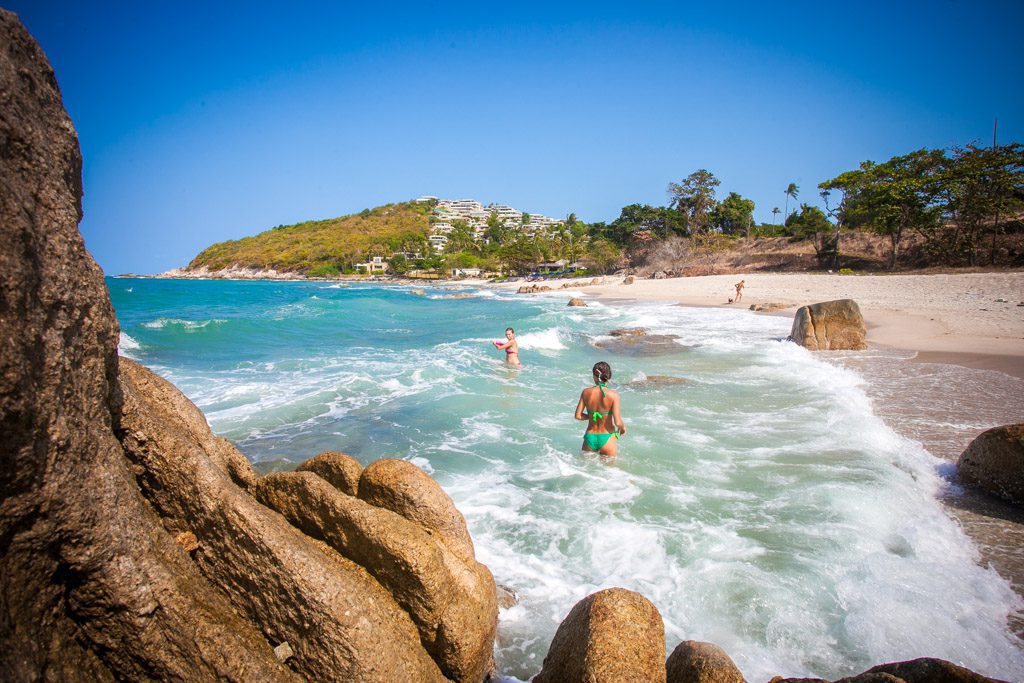 5. Check Out Pagoda Khao Hua Jook
Pagoda Khao Hua Jook in Koh Samui offers a cultural and spiritual experience, with several activities to enjoy during your visit. Take your time to explore the beautiful pagoda complex and admire its intricate architecture and design. Climb the stairs of the pagoda to reach the top, where you'll be rewarded with breathtaking panoramic views of the surrounding landscape. With its striking architecture and picturesque surroundings, Pagoda Khao Hua Jook provides ample opportunities for photography.
6. Day Trip to Koh Tao
A day trip from Koh Samui to Koh Tao is a fantastic way to explore the beauty of the islands. Start your day early by taking a ferry from Koh Samui to Koh Tao. There are multiple ferry companies operating between the two islands. Koh Tao is renowned for its incredible snorkeling and diving opportunities. Take some time to explore the island's charm beyond the beaches. Visit viewpoints like John-Suwan Viewpoint or Mango Viewpoint for breathtaking panoramic views.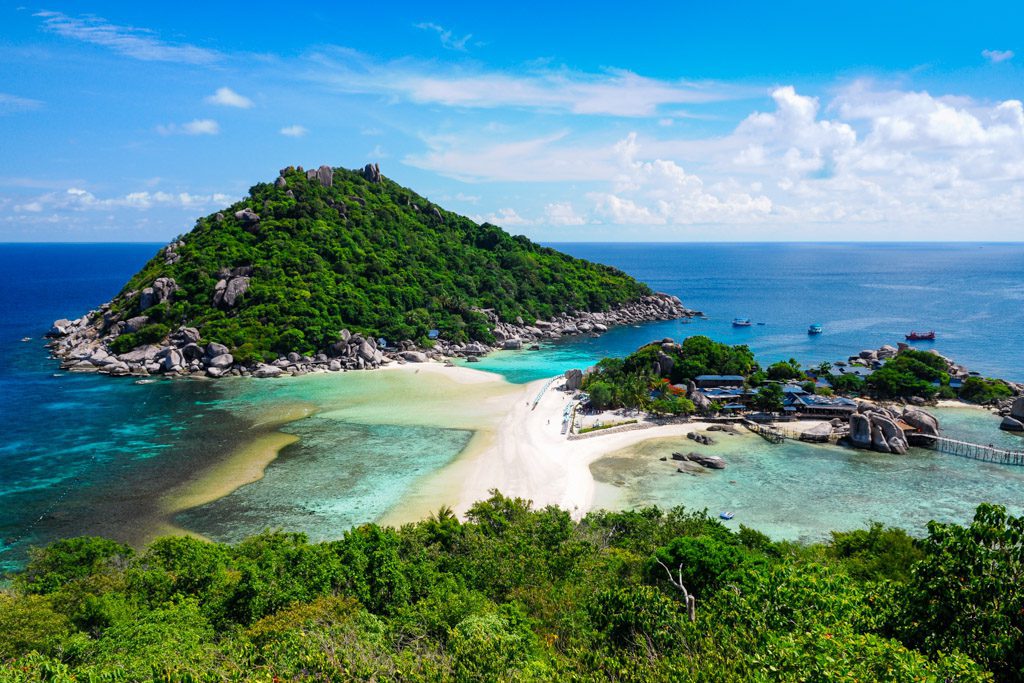 7. Visit Coral Cove Beach
Coral Cove Beach is renowned for its underwater marine life and coral reefs. Swim among colorful fish and coral formations for a memorable experience. If you're looking for more adventure, Coral Cove Beach offers various water sports activities. You can rent a kayak, paddleboard, or jet ski to explore the coastline or try your hand at windsurfing. You'll find beach chairs, umbrellas, and beachfront restaurants offering refreshments and delicious meals.
8. Night Market
When the sun sets, Koh Samui comes alive with its bustling night markets, lively beach bars, and world-class restaurants. Indulge in delicious Thai cuisine, fresh seafood, and international dishes while enjoying the lively atmosphere and live entertainment. The Night Market is located in the heart of Chaweng Beach, one of the most popular areas in Koh Samui. The Night Market is a food lover's paradise. You'll find a wide variety of Thai street food, local delicacies, and international cuisines. Indulge in popular dishes like Pad Thai, Satay Skewers, Mango Sticky Rice, Tom Yum Soup, and freshly grilled seafood.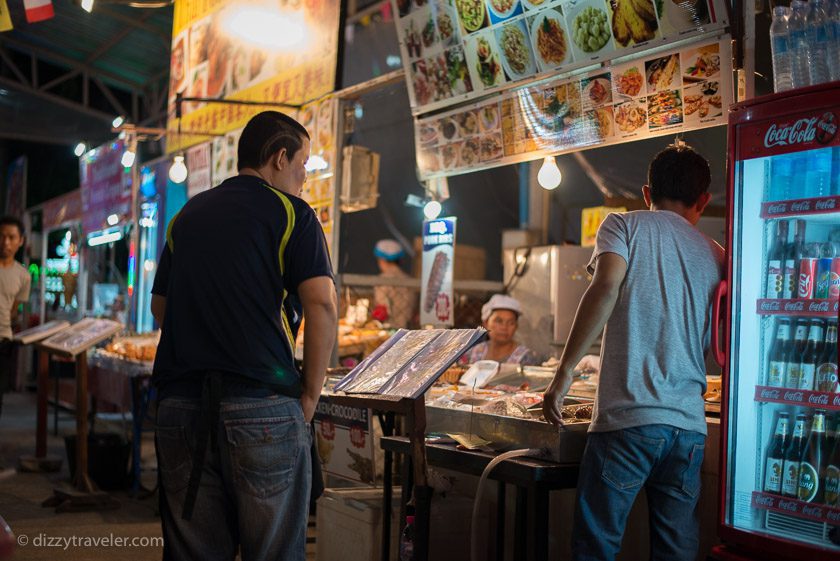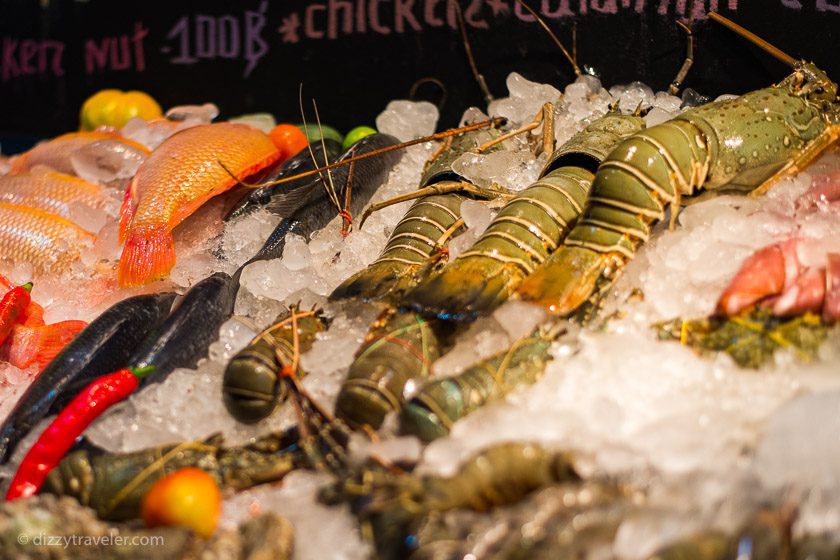 9. Koh Samui Nightlife
Koh Samui offers a vibrant and diverse nightlife scene with a wide range of options to suit different tastes and preferences. Here are some: Chaweng Beach: Known as the main hub for nightlife on the island, Chaweng Beach is lined with bars, clubs, and beachfront venues. You can find everything from lively beach bars with live music and fire shows to trendy nightclubs playing the latest music.
Ark Bar: Located on Chaweng Beach, Ark Bar is a popular beach club known for its energetic atmosphere. Enjoy live DJs, fire performances, and themed parties while sipping on cocktails and dancing the night away.
Lamai Beach, in addition to its stunning natural beauty, offers a lively nightlife scene. Moreover, it boasts a mix of bars, pubs, and nightclubs. Visitors can find venues with live bands, pool parties, and special events. While Lamai's nightlife is slightly more laid-back compared to Chaweng, it still provides plenty of entertainment options.
Located in Chaweng, Soi Green Mango street renowned for its vibrant nightlife. Moreover, it is home to several popular clubs and bars, attracting both locals and tourists. Visitors can enjoy music ranging from hip-hop to EDM and immerse themselves in the energetic atmosphere.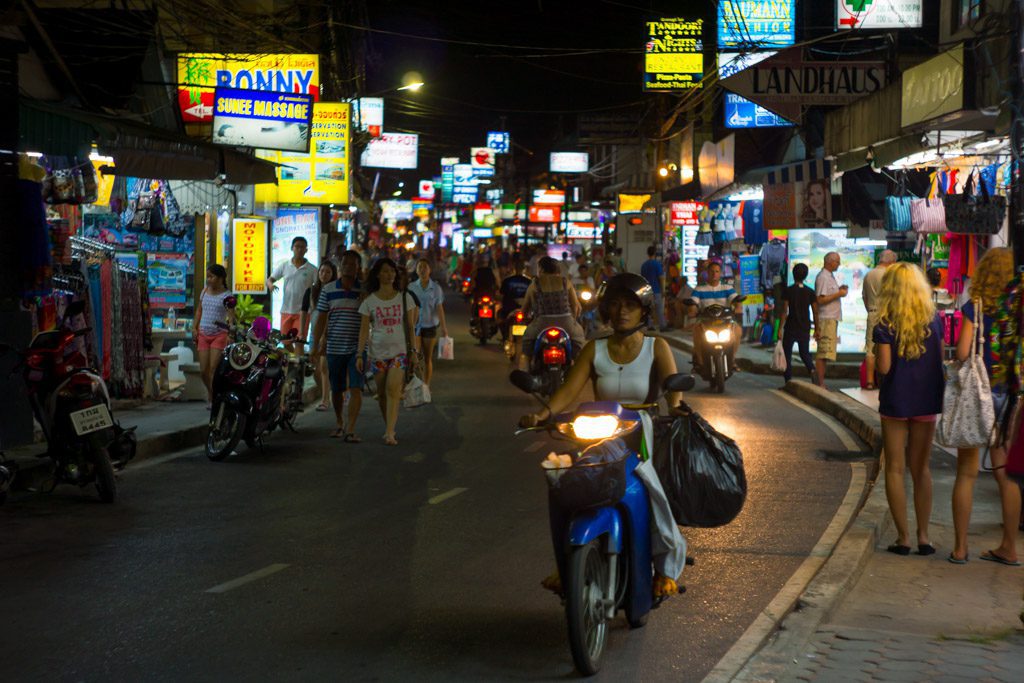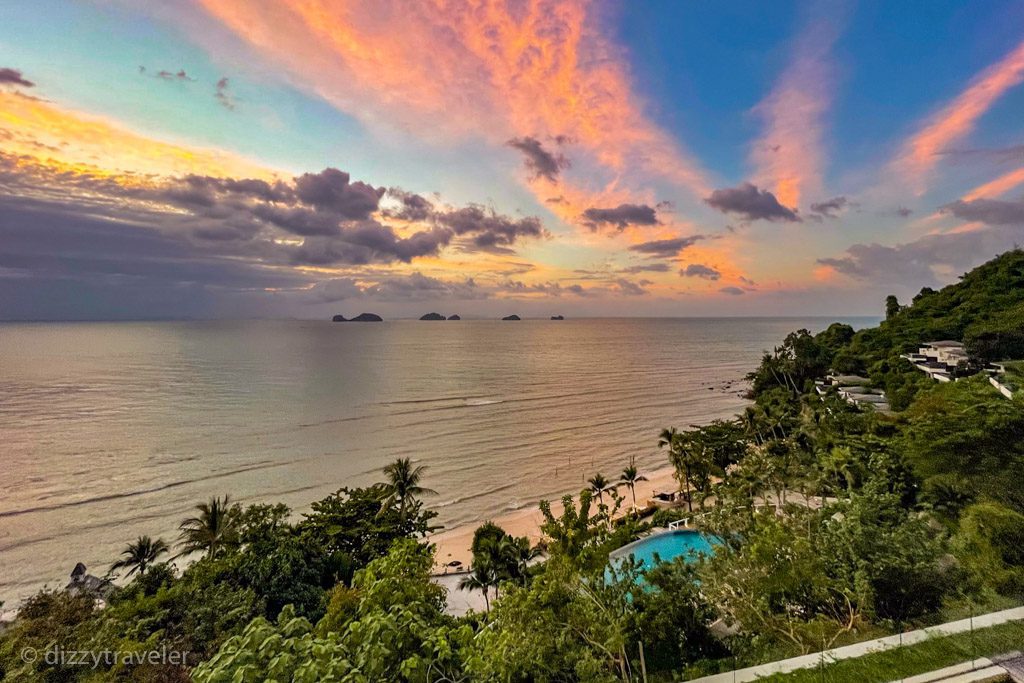 10. Mu Ko Ang Thong Marine National Park
Mu Ko Ang Thong Marine National Park is a breathtaking archipelago of 42 islands located in the Gulf of Thailand, near Koh Samui. The most common way to reach Mu Ko Ang Thong Marine National Park is by taking a boat tour from either Koh Samui or Surat Thani. Many tour operators offer day trips that include transportation to and from the park. The national park is famous for its stunning scenery, including emerald-green waters, pristine white sandy beaches, and lush tropical forests. Mu Ko Ang Thong is a paradise for snorkelers and divers. Discover vibrant coral reefs, colorful marine life, and crystal-clear waters. Popular snorkeling spots include Koh Wao and Koh Samsao, where you can swim among tropical fish and explore underwater caves.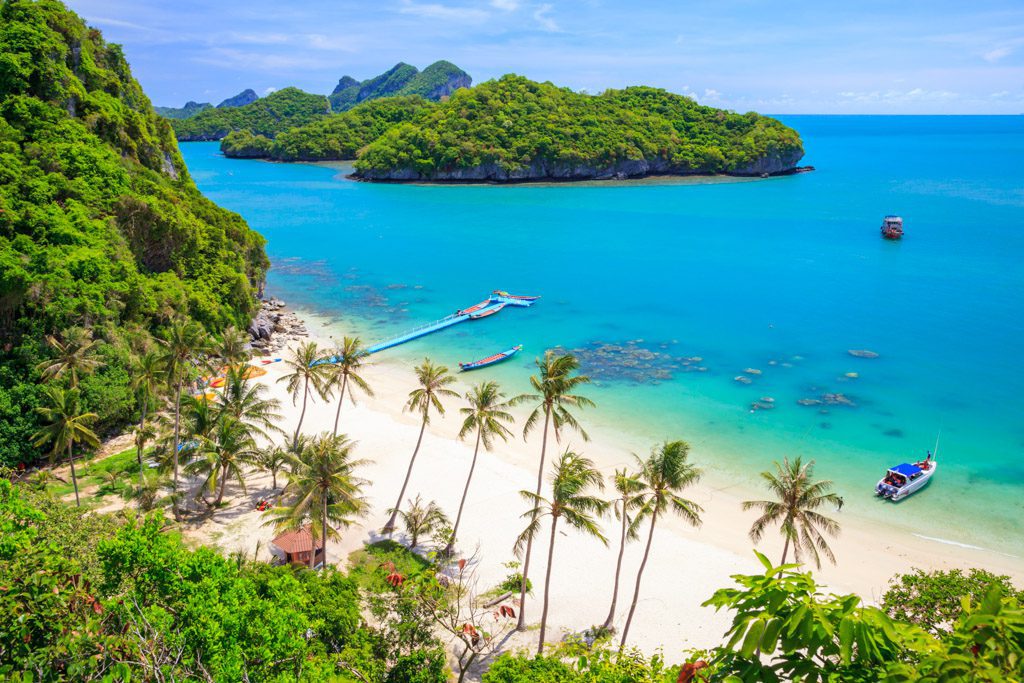 Whether you're seeking relaxation, adventure, or vibrant nightlife, Koh Samui has it all. With its perfect blend of natural beauty, cultural experiences, and warm hospitality, this tropical island is an ideal destination for travelers from all walks of life.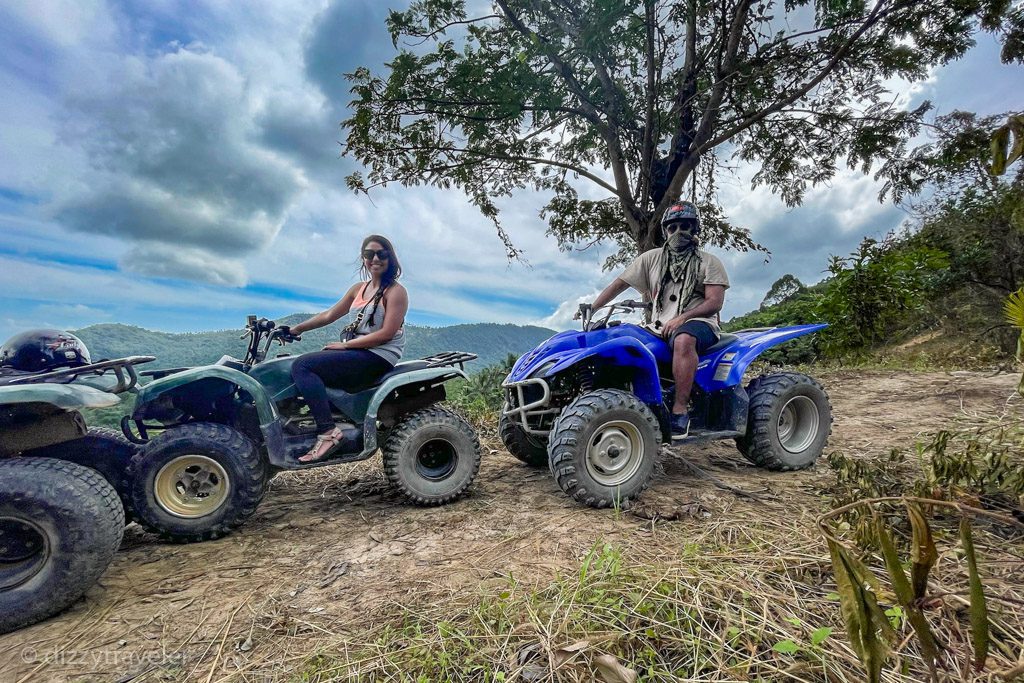 Where to stay in Koh Samui, Thailand
Located on a cove between Chaweng Beach and Lamai Beach, Coral Cliff Beach Resort offers beachfront accommodations with sweeping views of the sea. All rooms are well-equipped with a private balcony and seating area. Guests can enjoy a relaxing body massage at the spa. In addition, the resort provides free parking, and travel and sightseeing activities can be arranged at the tour desk. Coral Cliff Beach Resort is a 5-minute drive from Chaweng Beach and Lamai Beach. Samui Airport is a 15-minute drive from the resort.
Tembo Beach Club & Resort has an outdoor swimming pool, a garden, a shared lounge, and a restaurant in Koh Samui. All rooms have a safety deposit box, while some contain a balcony and others also feature sea views. At Tembo Beach Club & Resort, every room has a seating area.
Bang Rak Beach is a few steps from the accommodation, while Bophut Beach is an 18-minute walk from the property. The nearest airport is Samui International Airport, 0.6 miles from Tembo Beach Club & Resort.
My Opinion and Last Word
Have you been to Samui Island, Thailand? Any cool tips to share?
loved being in Koh Samui, Thailand, and want to go back again. I hope my story has motivated you to visit Thailand.
Please leave a comment below! I'd love to hear from you to improve my knowledge. 
Was this travel guide helpful for you?
If you'd like to help me continue making free guides, here is one way you can help:
Share This Guide 

– If you have a friend that would benefit from this guide, share it with them. Or post this guide on Facebook, Twitter, or Instagram.
Your Support would definitely help me make more free guides like this. Thank you in advance!
Affiliate Link – This post in Dizzy Traveler contains affiliate links, which means I receive a referral commission if you purchase after clicking at no additional cost to you. These funds go to maintain the site. Thank you for your support.
Book Your Sightseeing Trip
There are a lot of beautiful places to visit and do some exciting sightseeing activities to bring unforgettable memories back home. Please click on our below affiliate link to see your options.