Koh Samet is a small island located in Rayong province, Southeast of Bangkok and Pattaya, where you will find some of the most beautiful beaches in Thailand. A perfect place for hiding away from big cities like Bangkok. If you are a beach lover, this island is excellent for you; there are some lovely clean beaches like Ao Prao, Hat Sai Kaew (Diamond Beach), Ao Pakarang, and Ao Vong Duan.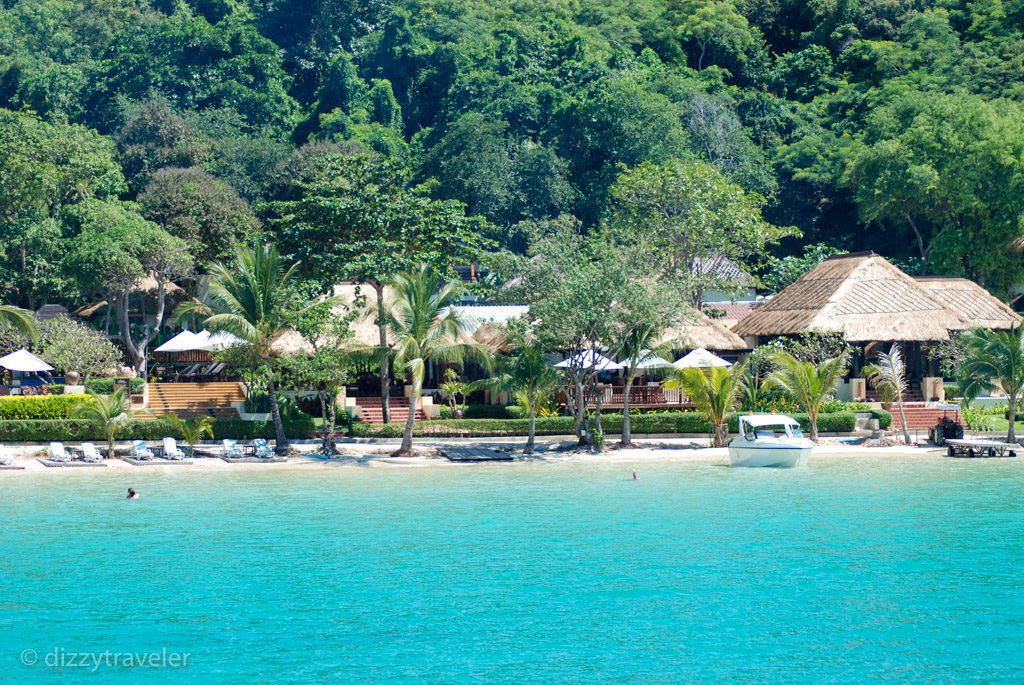 Accommodation in Koh Samet
I stayed at Ao Prao beach resort called Lima Coco. Or if you are want to relax, eat, drink, read, hike or be lazy, then this should be a perfect national park for you. In addition, there are other activities and water sports, Deep Sea Fishing and Squid Fishing, ATV Riding, Beachside Massage, Canoe and Kayaking, Sailing and Windsurfing, etc.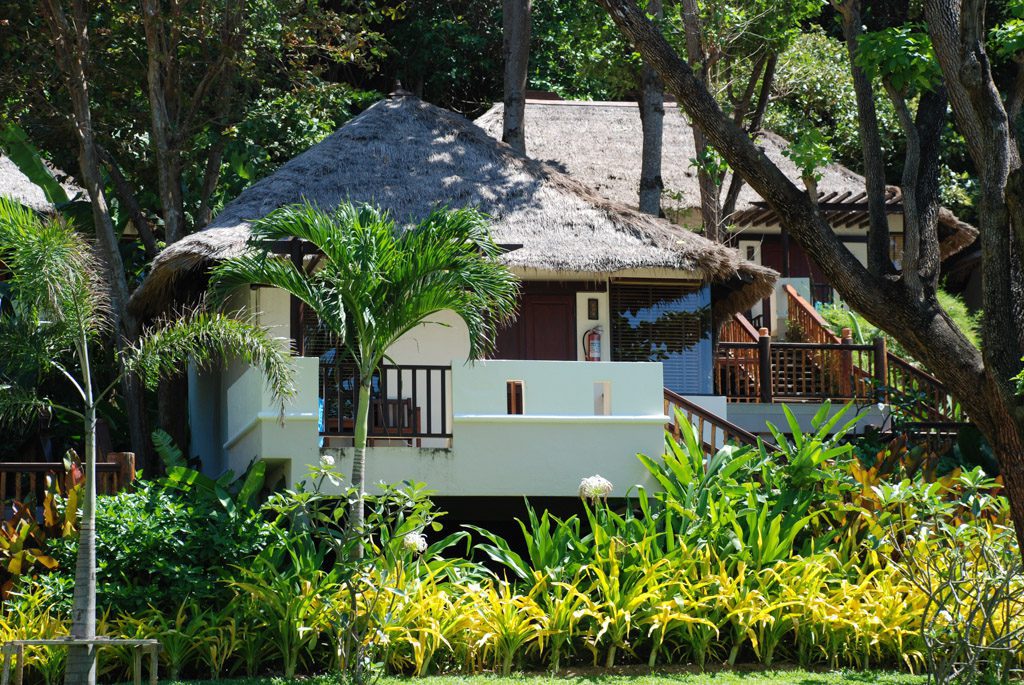 Western tourists do not regularly visit this beautiful island but are mainly used by locals to escape the big city. However, the tiny island is sometimes full of Thai tourists, especially during the weekend. Therefore it is recommended to book in advance. Also, try to get some good deals on booking.com, one of our recommended hotel search sites for Asia.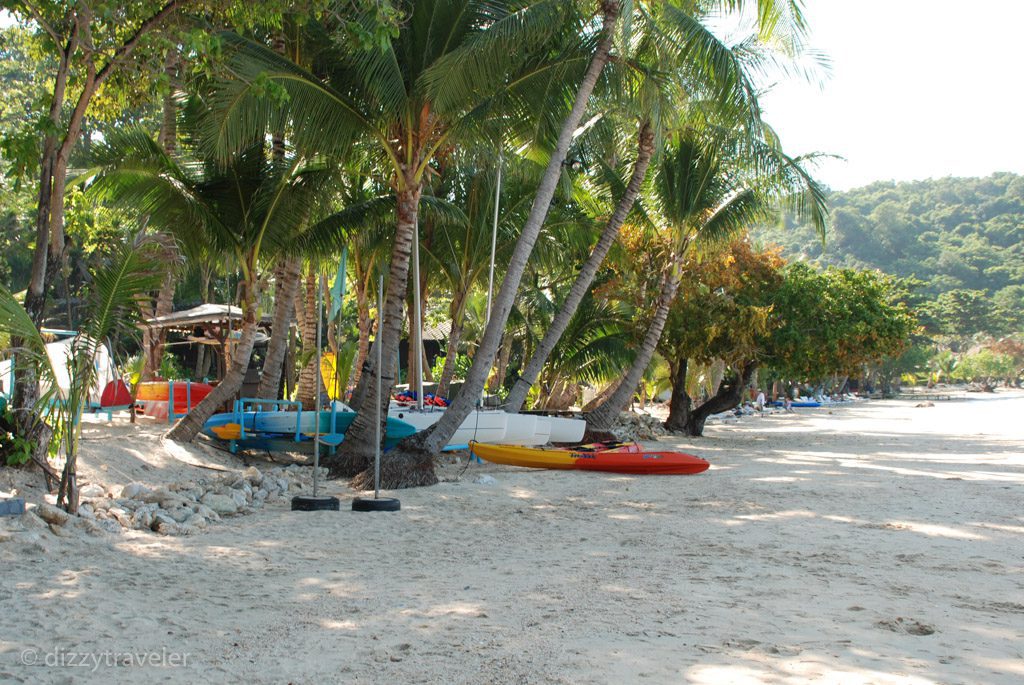 How to get to Koh Samet from Bangkok
From Bangkok, the most common way to get to the island is by regular bus or minibus to Ban Phe Pier and then transfer to a ferry. The distance is about 118 miles (190 km), and by car, it takes about 3 hours. The buses leave from either Ekkamai (Bangkok's Eastern Bus Terminal at Sukhumvit Rd.), from Suvarnabhumi Airport, or Khao San Road. Tickets are available at the bus station or any travel agency in Bangkok. The cost is very much affordable. Find good deals at our partner site.
How Did I go There
I rented a car from Bangkok airport for four days, picked up my local friend from the Bang Na area, and headed south towards Rayong via Pattaya. We had to make a reservation ahead of time for our trip to Samet Island, including rooms, breakfast, and transfer from Ao Prao Pier to Koh Samet and back.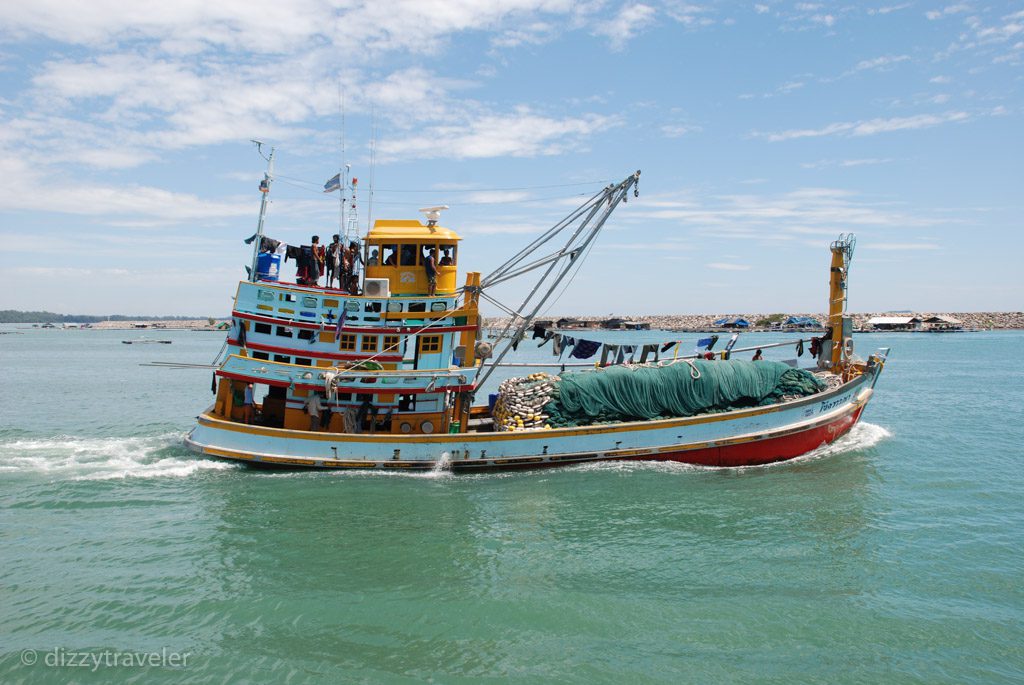 Since we stayed at Lima Coco resort, transfer from Ban Phe ferry terminal to the resort was complimentary. Also, there was a secure parking lot at the pier for hotel guests for those who wanted to park overnight. Therefore, we rented a space for three nights and parked our car there.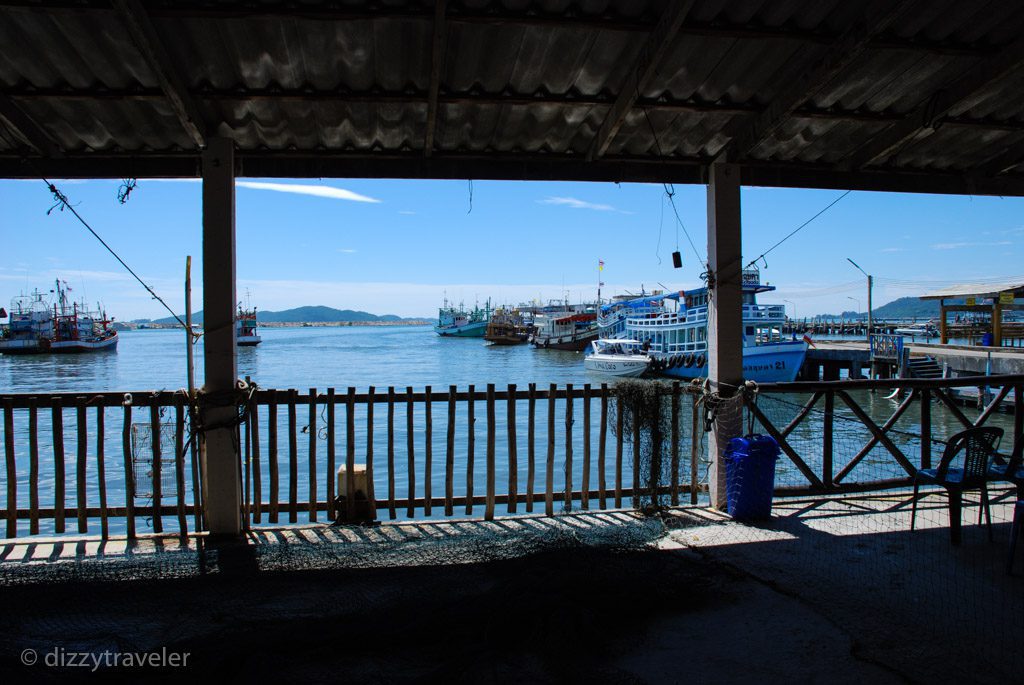 We headed to Koh Samet (Samet Island) with a medium-size boat. It was a fantastic experience; on our way to the island, we saw many fish farms, fishing trawlers returning from overnight squid fishing, and some were leaving for their next trip and small fishing boats staying local.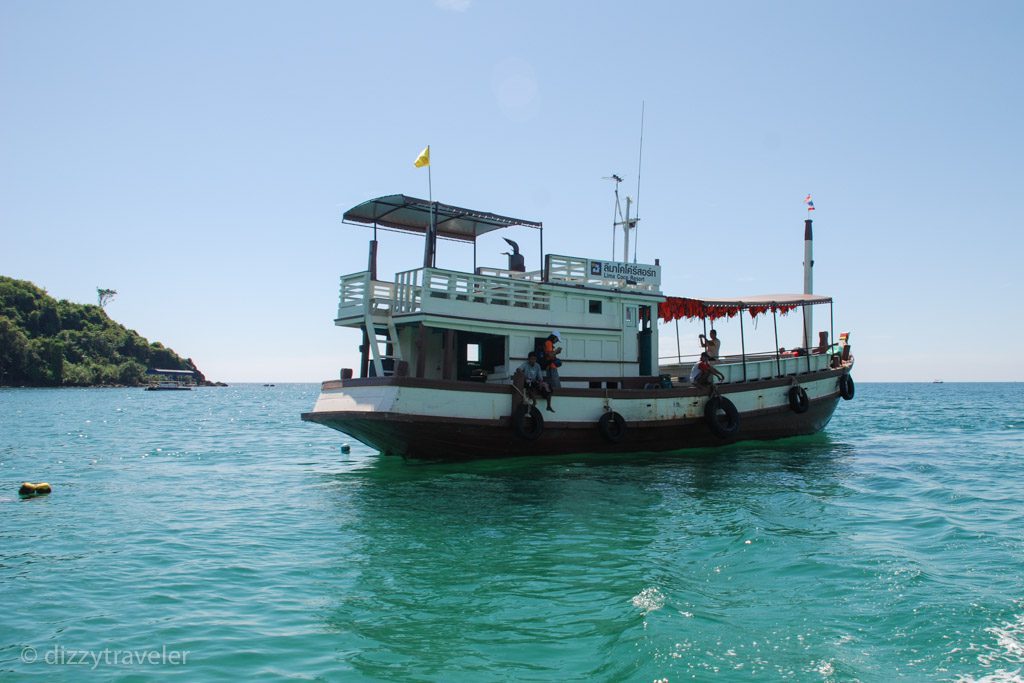 Arrive at the resort reception. I checked in and was greeted with a welcome drink. The room was excellent, surrounded by trees, and we were at a higher end of the hill from where we could feel the ocean breeze overlooking the ocean. The Ao Prao beach was so quiet and calm that I could see the small fish from the transport boat with very clean shallow waters. I felt good that we did not make a bad choice selecting this resort next to Ao Prao beach, away from crowds, enjoying the serenity of the private beach, and benefitting from all the resort facilities available.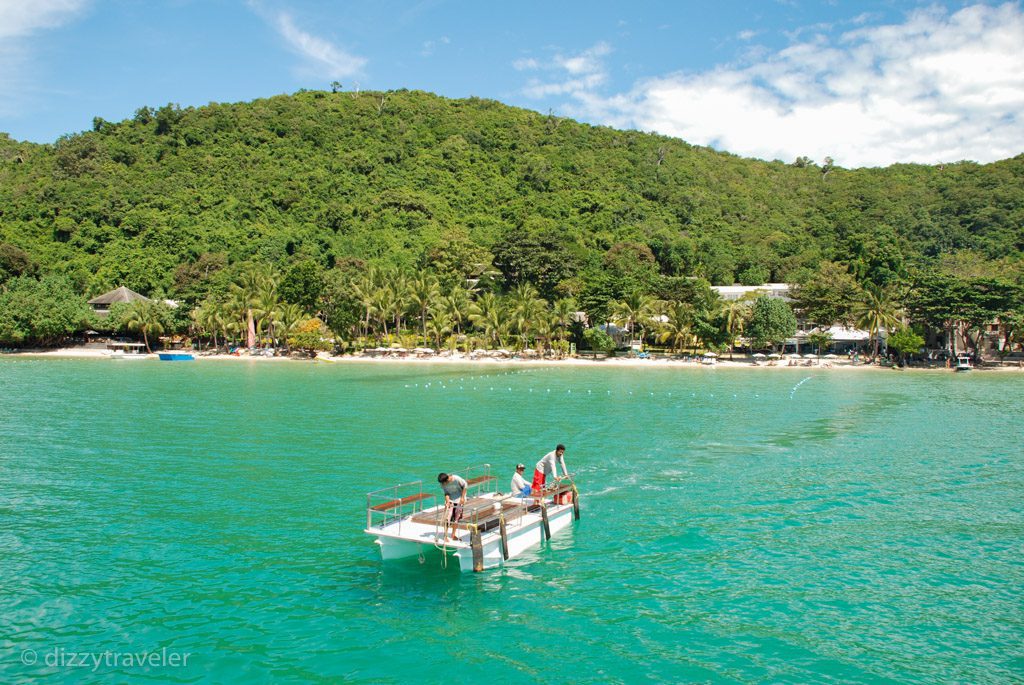 Things to do and see on the island
The island of Koh Samet is almost entirely within a national park called Khao Laemya National Park. Only a small part from the pier to Samet City is outside it. You need to pass through the national park to get to the beaches. Hence you will have to pay the entrance fee.
Island Hopping
Although Koh Samet is a relatively small island, here are some ways to have fun and spend a great day. In addition to the activities such as jet skiing, parasailing, massage, and scooter tours, which you find everywhere in Thailand, you can also do great tours to the surrounding islands on Koh Samet. Island hopping adventure, Sunset, Coral Island are the most popular trips available.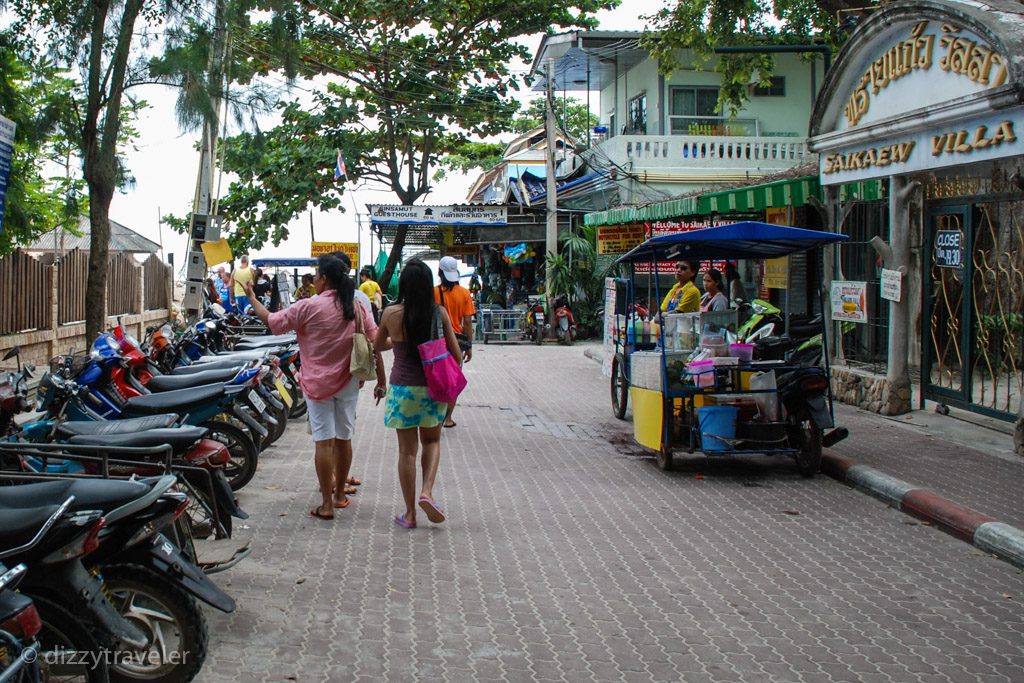 Visiting beautiful beaches of the island
Most of the stunning beaches of Koh Samet are located on the east coast. Here are a few of the most beautiful beaches in Samet Island that are worth visiting.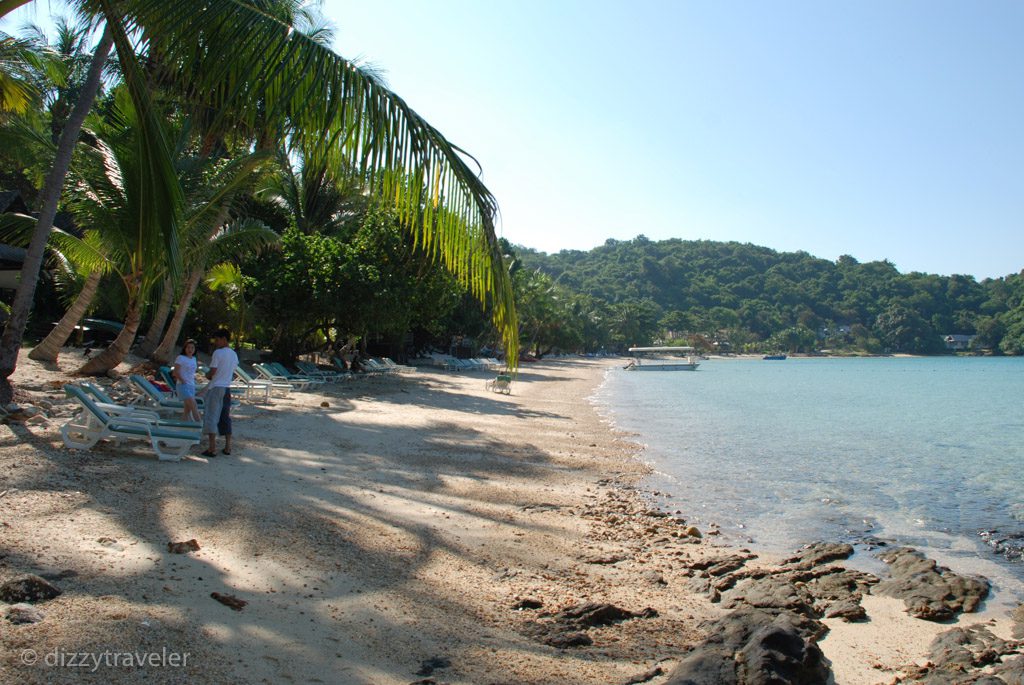 Sai Kaew Beach ( Diamond Beach )
The Sai Kaew Beach is one of the most beautiful beaches on Koh Samet, located on the northeast side of the island. The white sandy beach with clear and turquoise water will definitely blow your mind away. Conclusion: there are a few nice beachside bars that attract visitors and often get crowded.
Ao Chor Beach
Ao Chor Beach is next to Sai Kaew, separated by a few Koh Samet's well-known statues of the Mermaid and Aphai Mani. This is a safe to swim and quiet beach and a great place to chill out at one of those beachside bars.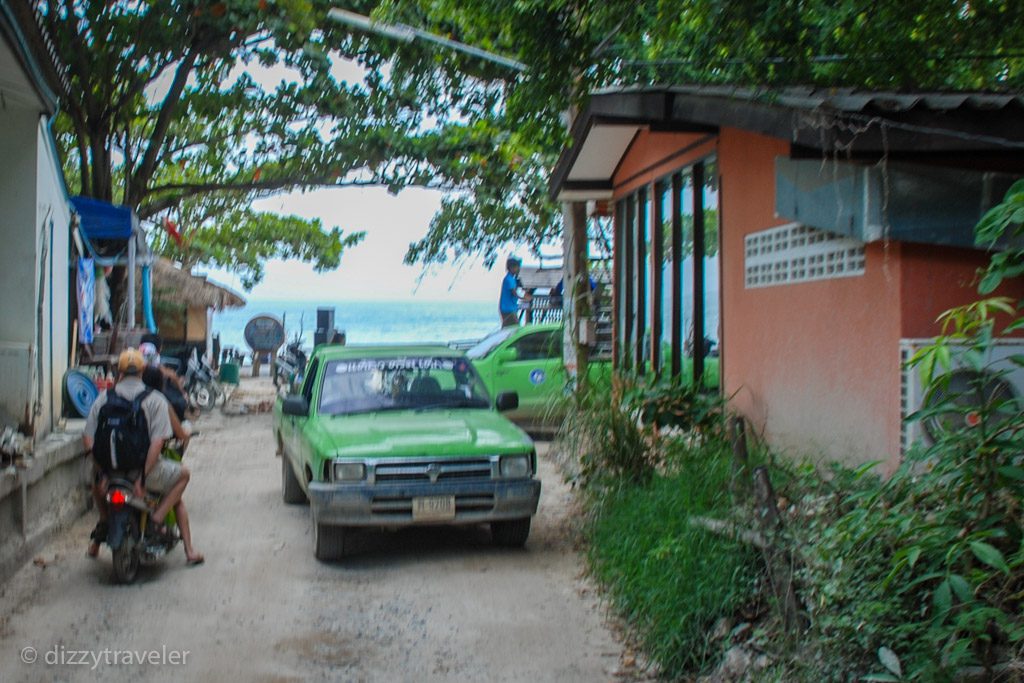 Ao Wong Duan Beach – Full Moon Beach
The 2nd largest beach on the island's southeast side is Ao Wong Duan Beach, also called Full Moon Beach. A few luxury hotels close by, making it a perfect area to stay for vacationers.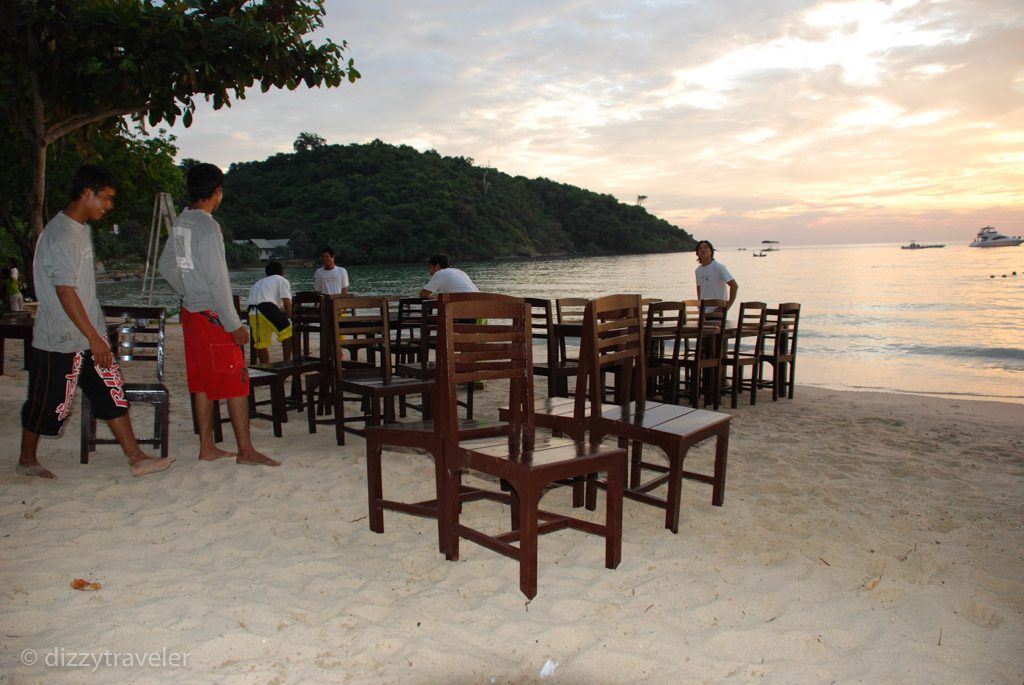 Ao Pakarang Beach koh samet
Ao Pakaran Beach is located in the southernmost part of the island. A picturesque and quiet beach with an incredible landscape. One needs to walk through the Nimmanoradee Resort to get there..
The quiet Ao Prao Beach, also called Paradise Beach
Ao Prao beach is where I stayed during my visit. I loved this beachfront, one of the most beautiful, isolated, and quiet beaches on the island's west coast. Lovely spotless with soft white sand and crystal clear water great for swimming. It is home to a few luxury resorts.
How to get around the island
Renting a motorbike:
If you know how to ride a motorbike, it is the best option to move around the island. This is because it's not so expensive and since there is not much traffic, it's easy and safe to move around.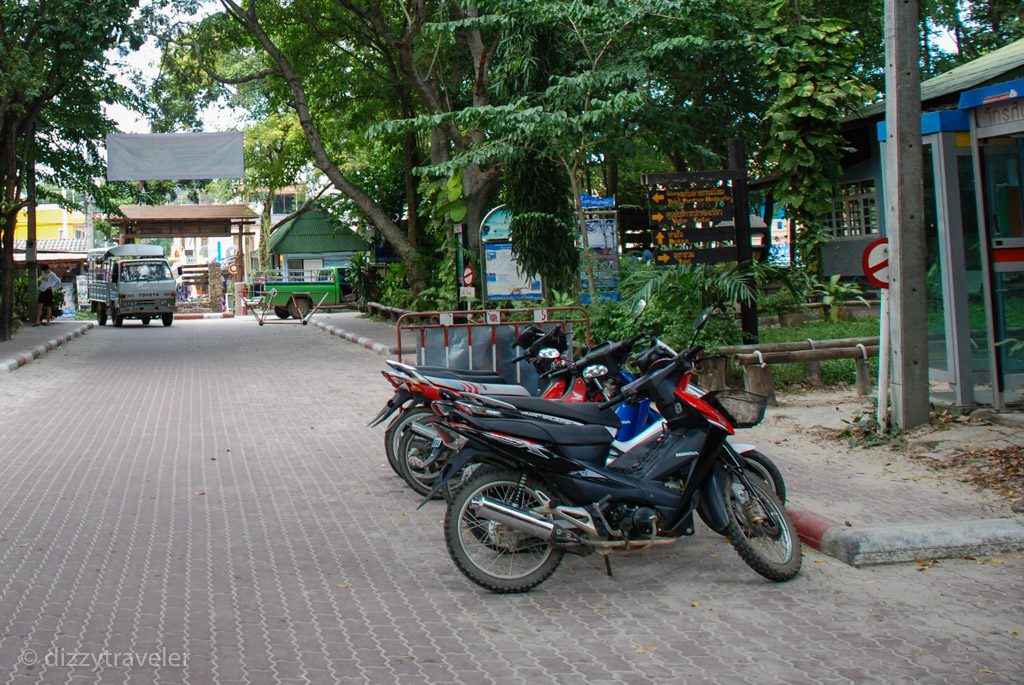 Renting a bicycle
Bicycle rental is an inexpensive way to move around this tiny island. Renting is available per day basis.
Hiring Taxi (Converted Pickup)
If you are comfortable sitting at the back, there are converted pickups for renting. You can rent the entire taxi or share it with others, so the cost differs.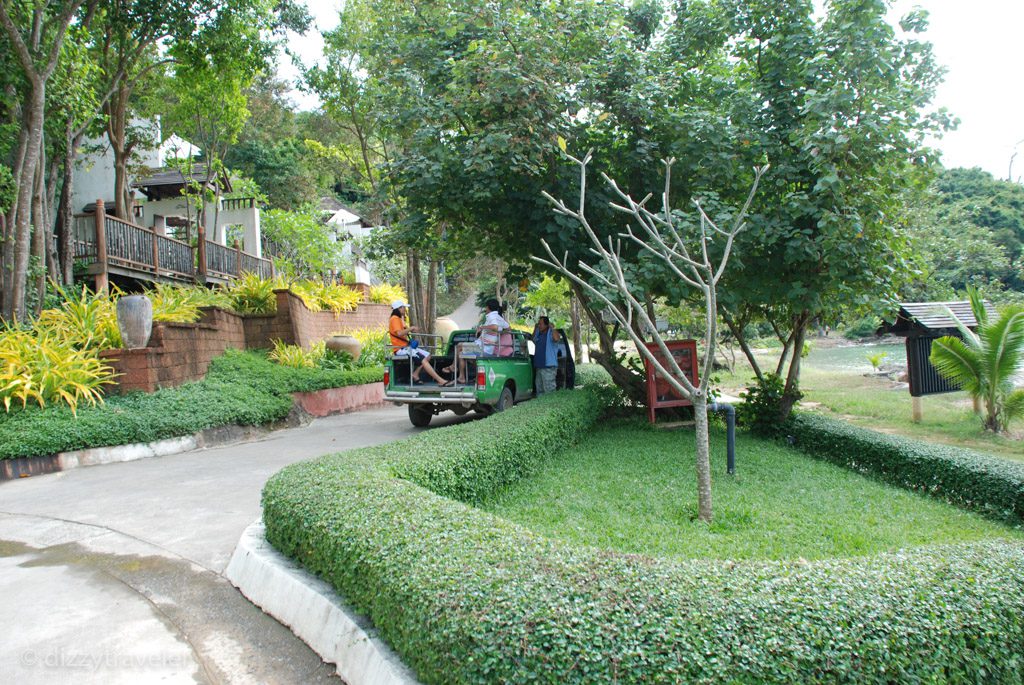 Where to stay in Koh Samet, Thailand
Kerala Coco Resort features an outdoor swimming pool, a restaurant, a bar, and water sports facilities in Ko Samet. This resort features a sun terrace and a private beach area, and it is located near attractions such as Ao Prao Beach, Ao Phai Beach, and Sai Kaew Beach. Certain rooms at the property include a balcony with a sea view. During your stay, you can enjoy activities such as windsurfing, snorkeling, and canoeing in the surrounding areas, and guests can relax along the beachfront.
Paradee hotel is located on Koh Samed Island's palm-fringed beaches and offers teak and Thai silk-decorated villas with a private balcony and free internet connection. In addition, it features an on-site library. Paradee features thatched-roof villas with a separate living area and spacious bathroom. In addition, all villas have private pools and a patio. Cocktails are served at Sunset Bar. Guests can also enjoy Paradee's on-site restaurant, which serves a delicious selection of Thai and international dishes.
My Opinion and Last Word
Have you been to Samet Island, Thailand? Any cool tips to share?
loved being in Koh Samet (Samed), Thailand, and want to go back again. I hope my story has motivated you to visit Thailand.
Please leave a comment below! I'd love to hear from you to improve my knowledge. 
Was this travel guide helpful for you?
If you'd like to help me continue making free guides, here is one way you can help:
Share This Guide 

– If you have a friend that would benefit from this guide, share it with them. Or post this guide on Facebook, Twitter, or Instagram.
Your Support would definitely help me make more free guides like this. Thank you in advance!
Affiliate Link – This post in Dizzy Traveler contains affiliate links, which means I receive a referral commission if you purchase after clicking at no additional cost to you. These funds go to maintain the site. Thank you for your support.