This trip to Delhi, India is not my first trip been there a few times, but every visit surprises me. I keep on discovering new places I missed previously. There is so much to see in Delhi; it is full of historical places such as Qutub Minar, Red Fort, Lotus Temple, India gate, and much more. I arrived here by Air India, unlike last time. I still remember the exciting Rajdhani Express train trip from Kolkata a few years back. Then, the airport taxi to the White House was smooth. But wait a minute, this is not the same White House you have in mind. I choose this hotel in the Karol Bagh district because it's accessible from the metro station/Train station, only 5 minute walk.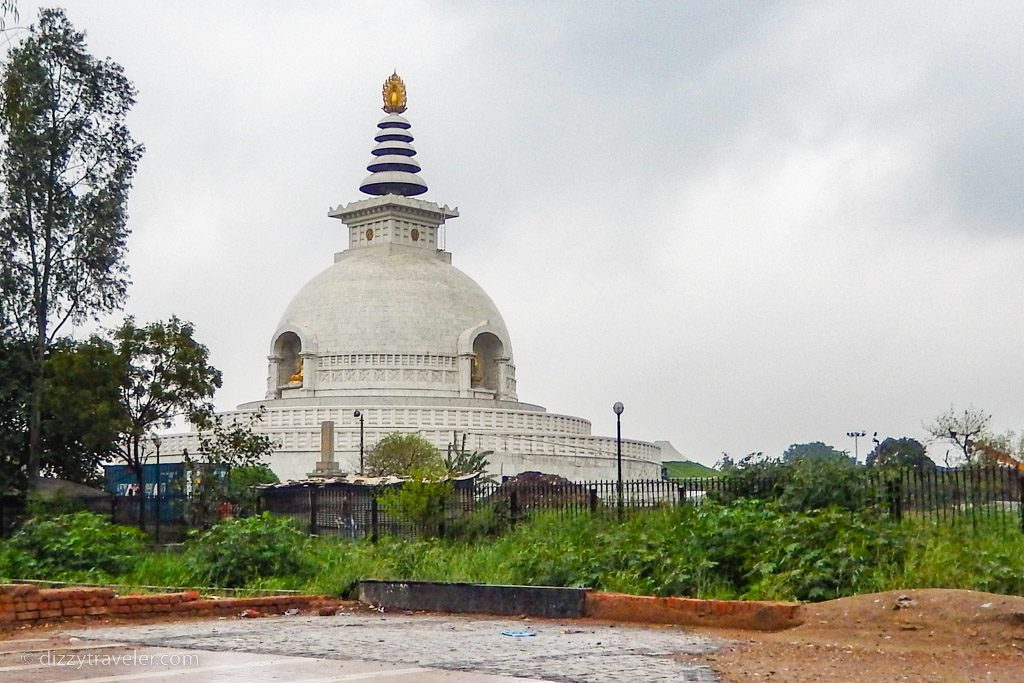 New Delhi and Old Delhi, what a different experience visiting both places; to me, old is gold. If you want to really experience untouched old-world charm, then this is it; the simplicity of the area has lured millions of travelers and locals to the town's narrow streets. The area is renowned for its traditional and wide food options, magnificent monuments like Red Fort and Jama Masjid, traditional markets, captivating Islamic dazzle, and so on.
People say go to the narrow alley of old Delhi, and you may not need to walk; instead, the crowd will walk you as your shoulder gets pressed against hundreds of other folks. But, on the other hand, in New Delhi, you may think you are in the mainstream of modernization. And you would feel like you did not even leave the county.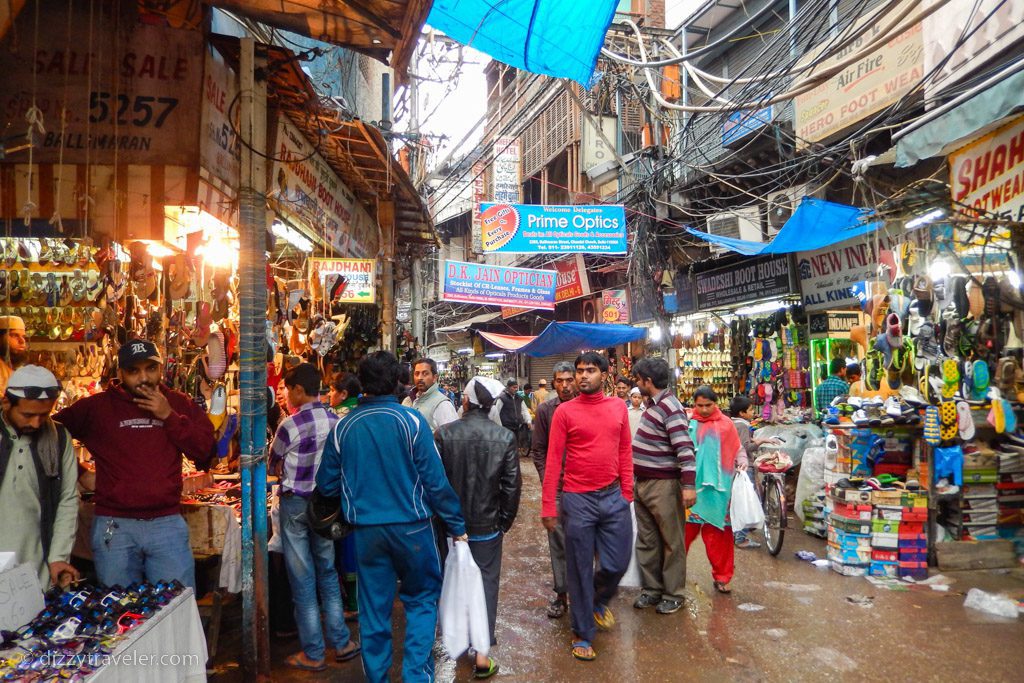 Getting around in Delhi
Traveling within the city could be a great experience, too; you can choose the best based on budget and time.
Delhi Metro: It is the best way to get around the city. Metro has not only excellent connectivity but also got air-conditioned carriage. Fares are really cheap and the best way to avoid traffic jams.
Auto-Rickshaw (Tuk Tuk): CNG three-wheel auto-rickshaws can be another way of moving around the big city if you know the routes well enough.
Hop-on Hop-off Bus: HoHo buses are air-conditioned and run mostly around Delhi's top tourist attractions; if you have limited time, this could be a great way to cover highlights of Delhi, and it's affordable too.
Cycle Rickshaws: Short distances in the alley and inner cities could be a mode of transport or to have the experience or support the locals.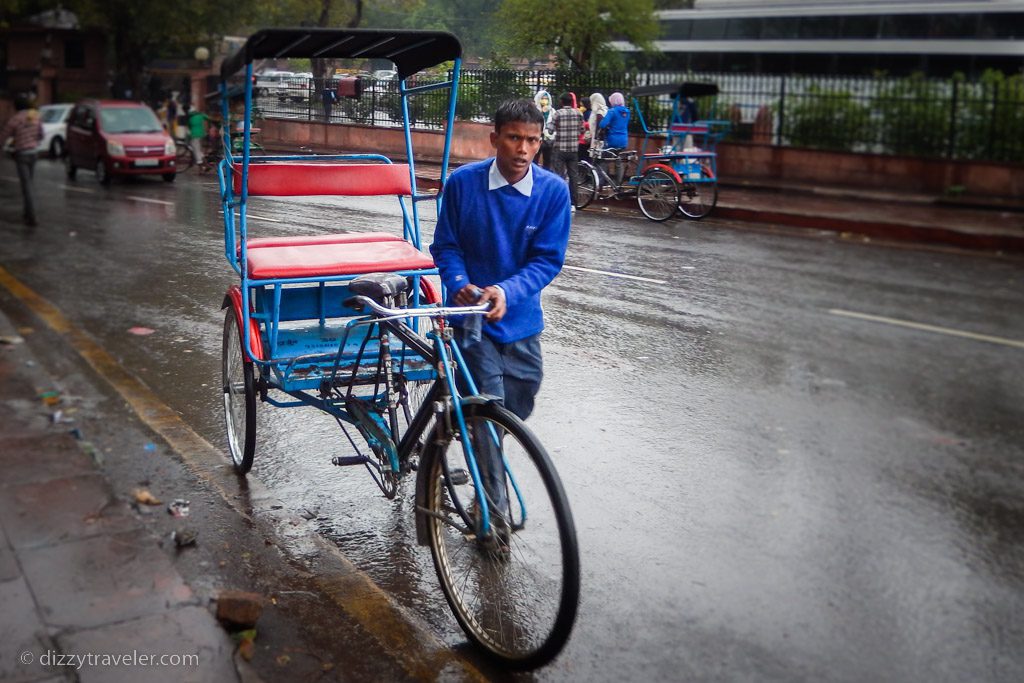 Great Things to do in Delhi
The Lotus Temple
The Lotus Temple, located in New Delhi, India, is a Bahá'í House of Worship completed in 1986. Notable for its flowerlike shape, it serves as the Mother Temple of the Indian subcontinent and has become a prominent attraction in the city. Lotus Temple tops the charts, not only in terms of the enlightening lessons it teaches but also in architecture. The building has won many awards already. The Lotus temple is shaped like a lotus, with immaculate petals. This temple is also known as Baha'i Temple. Baha'i teaching talks about the oneness of God, religion, and humanity.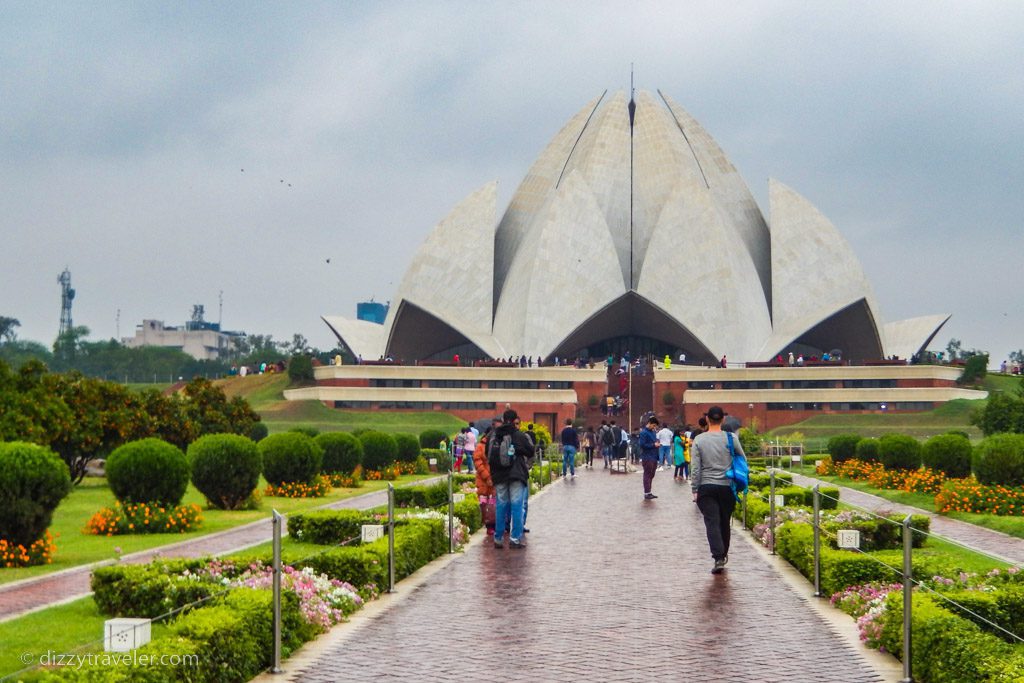 Gurudwara Bangla Sahib
Gurudwara Bangla Sahib is an important worship place for the Sikhs; in fact, not just the Sikhs, but people following other religions too. The Gurudwara is associated with Sikhs' eighth guru, Guru Har Krishan. The domes of the tower are covered with gold and reflect in the adjacent pool, weaving a panorama worth hailing. The pool, also known as "Sarovar," is believed to have medicinal qualities, and you can see people having a dip here too.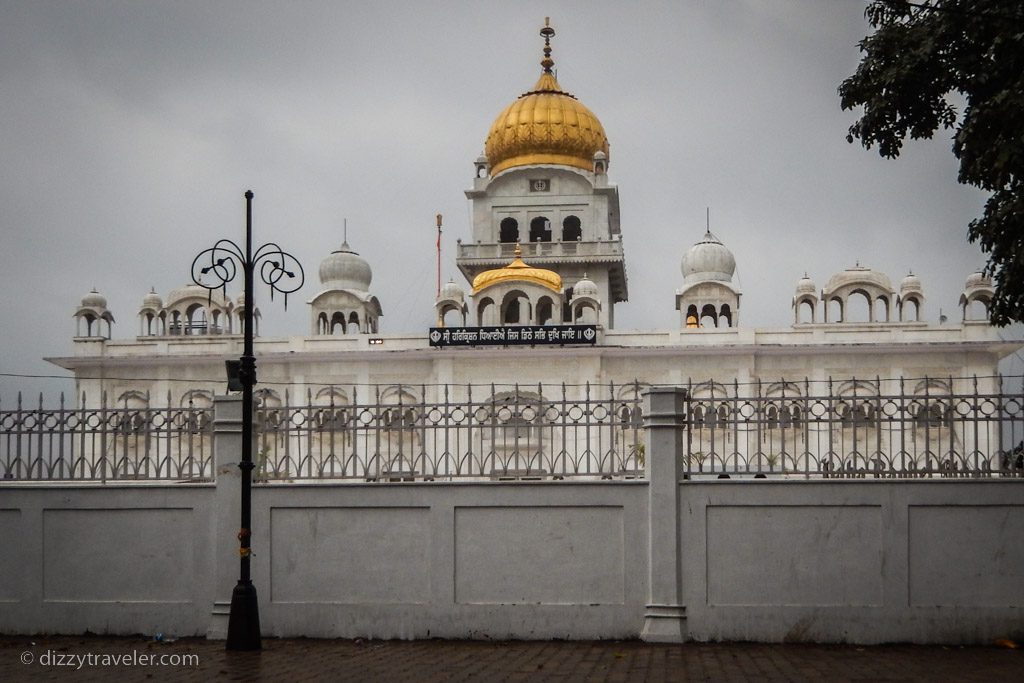 India Gate
India Gate was designed by Edwin Lutyens, a British architect who headed the architectural projects of the New Delhi plan. The monument commemorates 82,000 soldiers of the Indian Army and officers from the UK who sacrificed their lives in the Third Anglo-Afghan War. Such brave soldiers' names are inscribed on the monument's walls. In the center of the monument lies an eternal flame, "Amar Jawan Jyoti," beside a rifle topped with a warm cap. The best time to visit India Gate is during the early morning when people flock around in yoga pants and relax in the park. Or visit it at night, when the monument is decorated with lights, and people come with their families to have a good picnic.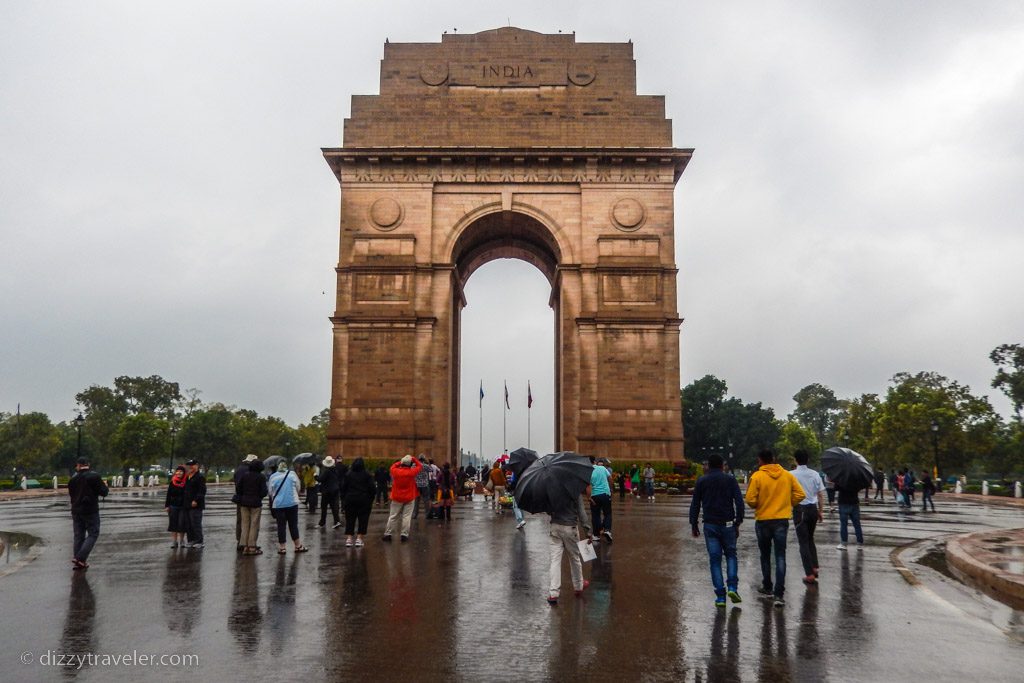 The Red Fort
Red Fort was the residence of Mughal Emperors for about two hundred years. What else could talk about its flawlessness and Grandeur?! Red fort is a UNESCO World Heritage Site and a prominent iconic symbol of India. This is where the prime minister of India hoists the Indian flag on the occasion of Independence Day every year. The fort exhibits the impeccability of Mughal architecture in every inch of the complex. Delhi, gate, Watergate, Chhatta Chowk, Nubar Khana, Diwan-i-aam, Nahir-i-behest, Rang Mahal, and Khas Mahal are the most notable spots inside the fort.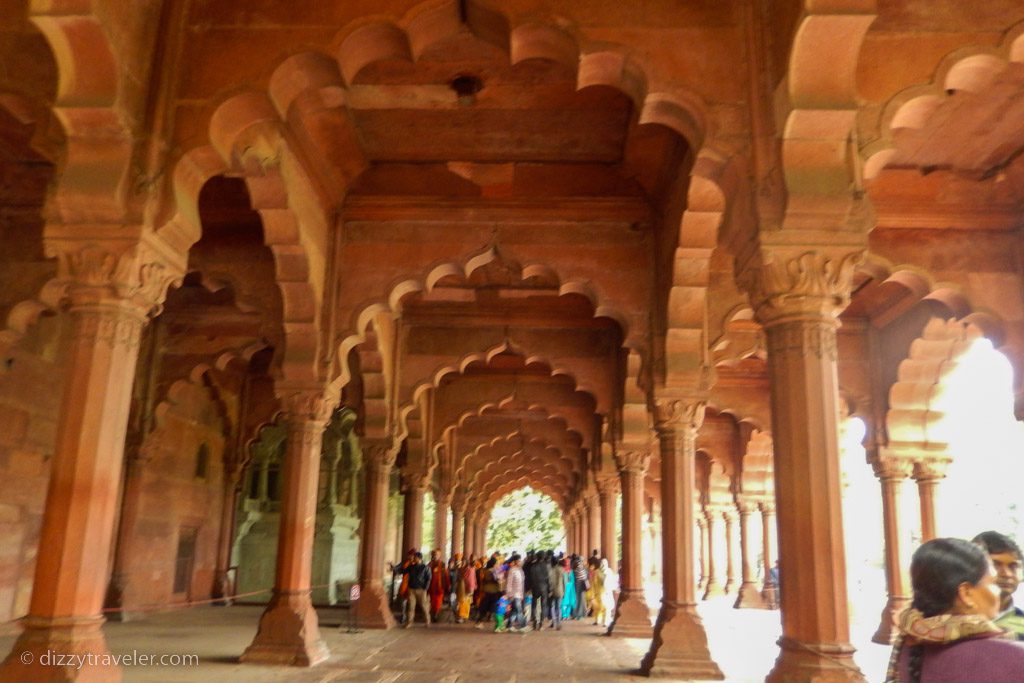 Jama Masjid, Delhi
The Masjid-i Jahān-Numā, commonly known as the Jama Masjid of Delhi, is one of the largest mosques in India. Like Lotus Temple, Qutub Miner and Red Fort it is also one of the most visited historic religious site in Delhi.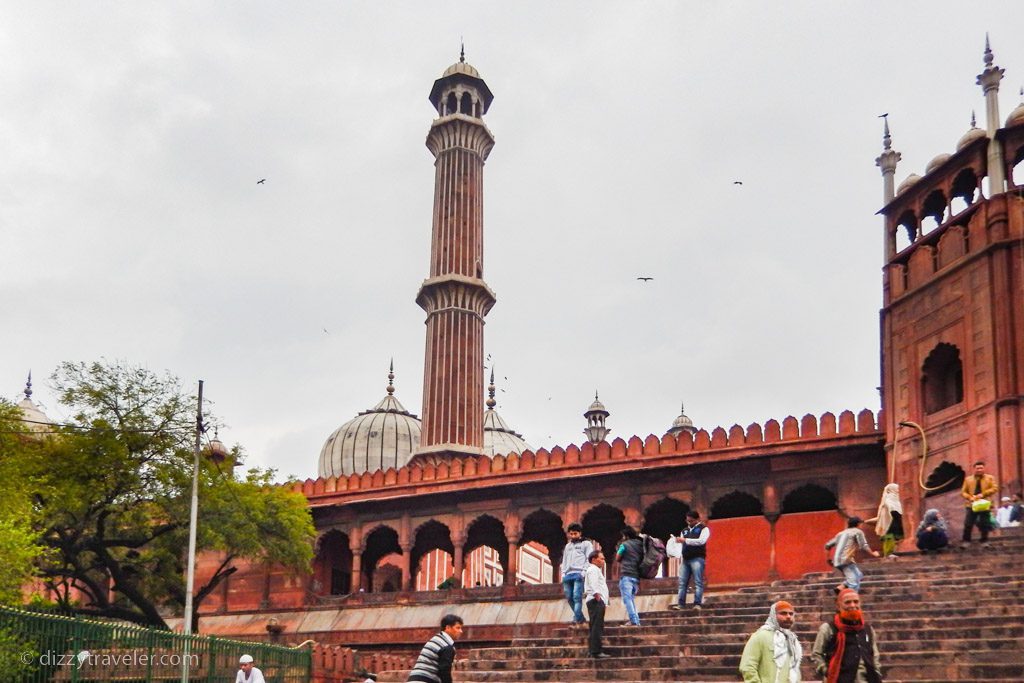 Humayun's Tomb
Humayun's tomb is the tomb of the Mughal Emperor Humayun in Delhi, India. The fusion of Persian and Mughal architecture has lured its visitor since its creation, which started in 1565 and ended in 1572. The tomb was commissioned by Humayun's wife, Bega Begum, and designed by Mirak Mirza Ghiyas, a Persian architect chosen by her, and it was the first gardened and heavily red-stoned tomb in that era. Many famous Mughal emperors rest here in peace. UNESCO, too was moved by the structure and listed Humayun's Tomb as a World Heritage Centre.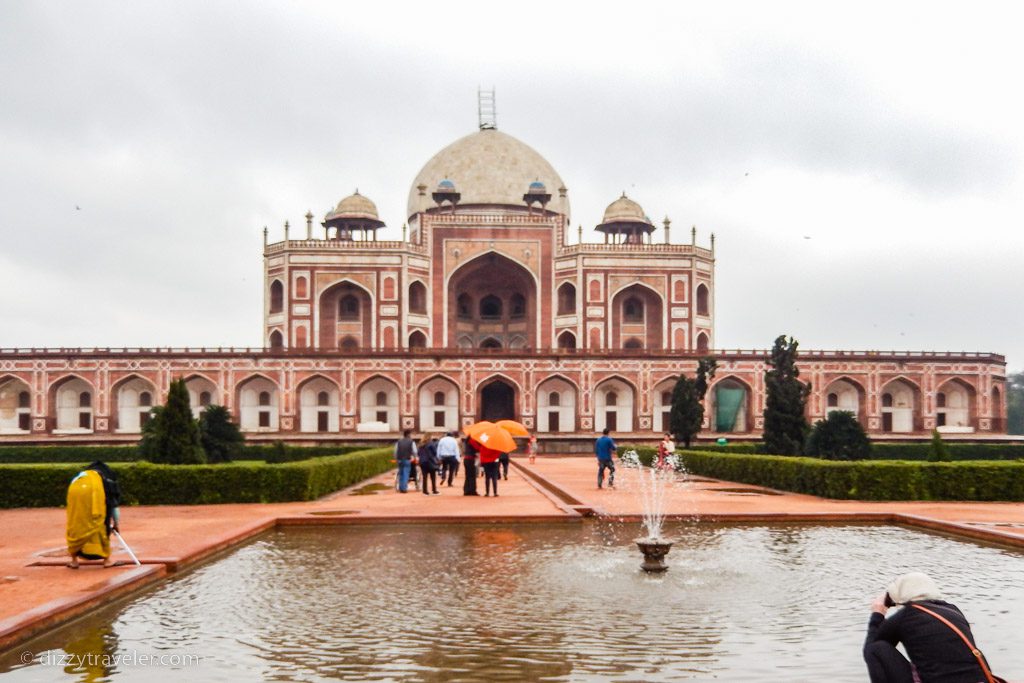 Birla Mandir
Sprawling over 7 acres, Laxminarayan Mandir, or as it is fondly called, Birla Mandir, is one of the well-known attractions of Delhi. Inaugurated by Mahatma Gandhi, it took some six years to complete its construction. The work started for this one in 1933 and was completed only in 1939, after which it was thrown open to visitors. Built as an initiative of B.R. Birla and Jugal Kishore Birla, well-known industrialists and Samaritans, the temple is dedicated to Hindu deities–Vishnu and Laxmi. King Udaybhanu Singh laid the foundation stone for the temple.
The 3-storeyed temple was built in Nagara style, with the entire temple carved with scenes from Hindu mythologies. Apart from Lord Narayan and Goddess Lakshmi, various other shrines dedicated to Lord Shiva, Lord Krishna, Hanuman, and Buddha are also present.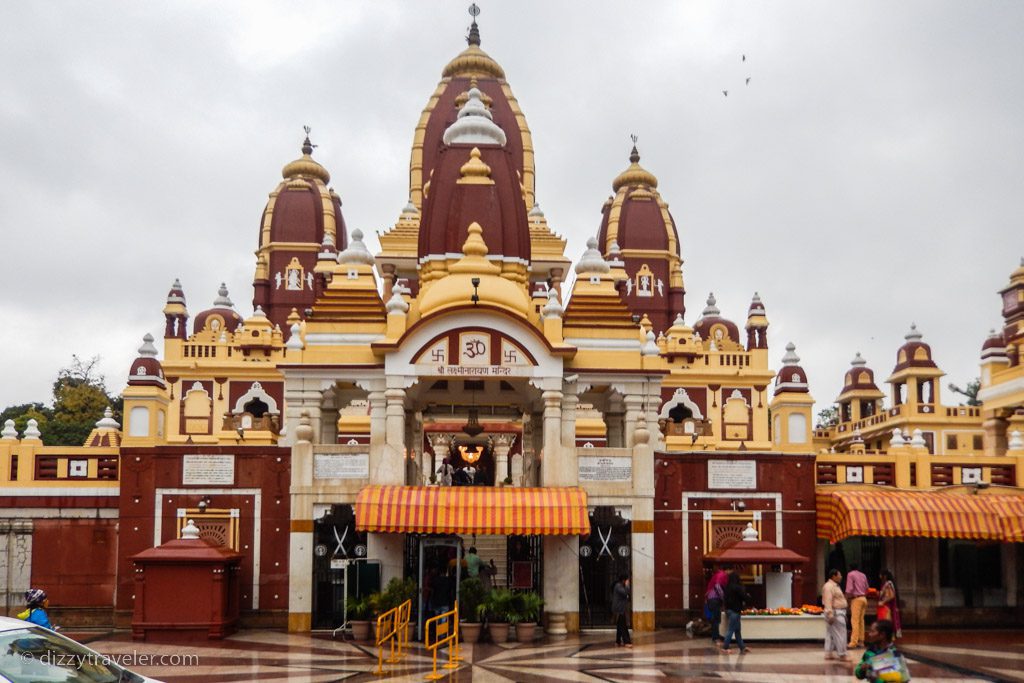 Qutub Minar
Qutub Minar in Delhi is a world heritage site and a great masterpiece of Mughal architecture. It should be on your must-see list. The 72.5 meters (237.8 feet) tall minaret was constructed in 1192 by Qutab-ud-din Aibak and later completed by his successor Iltutmish. The soaring conical tower is an exquisite example of Indo-Islamic Afghan architecture.
The base of the Qutub Minar measures 14.32 meters, and the top of the structure measures 2.75 meters. The bird's eye view of Delhi city from the top is amazing. The tower is so high that around 379 steps are needed to be climbed to reach the top. Another taller tower adjacent to Qutub Minar is named Alai Minar, which is somewhat tilted in one direction.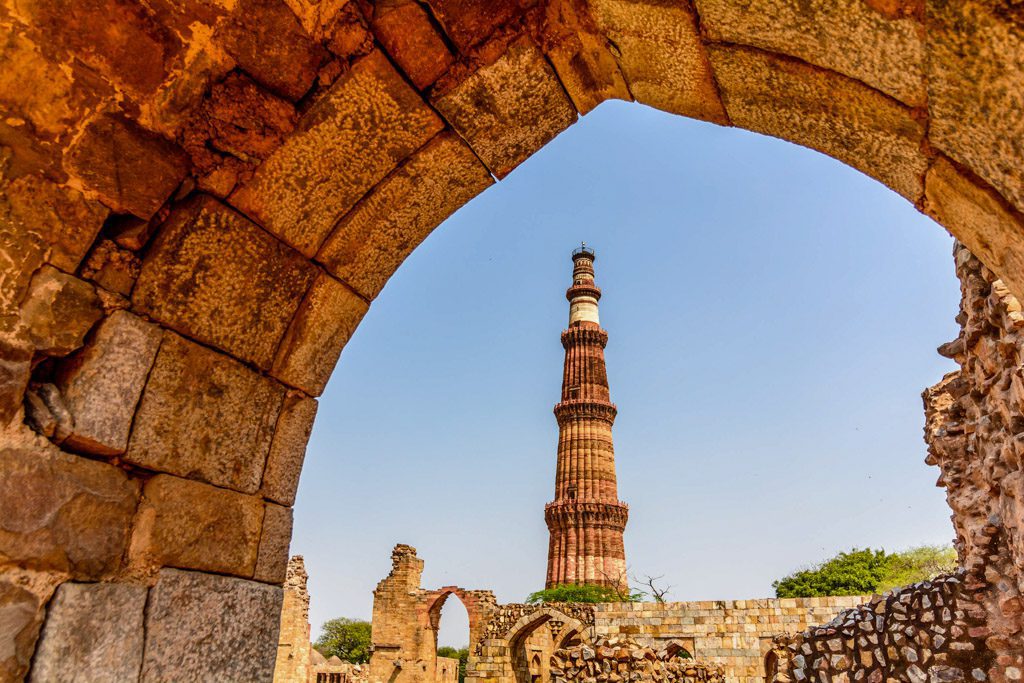 Where to stay in New Delhi, India
Radisson Connaught Place is a boutique hotel located in Delhi's city center, the heart of Connaught Circus, having 5-star facilities. This heritage hotel features a full-service spa, fitness center, and three dining options. Just 1.7 mi from Airport Express Line Metro Station, Radisson Marina Hotel Connaught Place is 0.8 mi from New Delhi Railway Station. Indira Gandhi International Airport is 8.7 mi away.
Cp Villa Rooms with Patio is located in New Delhi, a 15-minute walk from Jantar Mantar and 1.6 mi from Rashtrapati Bhavan. 2.1 mi from India Gate. The property is 1.2 mi from the city center. In addition, the rooms include a seating area. A vegetarian breakfast is served every morning at the property. The nearest airport is Delhi International Airport, 8.7 mi from Cp Villa – Rooms with Patio. Shivaji Stadium Airport Metro Station is a 15 minutes walk away.
My Opinion and Last Word
Have you been to New Delhi, India? Any cool tips to share?
loved being in New Delhi, India, and want to go back again. I hope my story has motivated you to visit India.
Please leave a comment below! I'd love to hear from you to improve my knowledge. 
Was this travel guide helpful for you?
If you'd like to help me continue making free guides, here is one way you can help:
Share This Guide 

– If you have a friend that would benefit from this guide, share it with them. Or post this guide on Facebook, Twitter, or Instagram.
Your Support would definitely help me make more free guides like this. Thank you in advance!
Affiliate Link – This post in Dizzy Traveler contains affiliate links, which means I receive a referral commission if you purchase after clicking at no additional cost to you. These funds go to maintain the site. Thank you for your support.
Book your Sightseeing Trip
There are a lot of beautiful places to visit and do some exciting sightseeing activities to bring unforgettable memories back home. Please click on our below affiliate link to see your options.