I was in Pattaya for a few days. From where one of the most adventurous trips I could think of was to visit visit Wat Phluang and Buddha's footprint at top of Khao Phra Bat mountain in Khao Khitchakut National Park, Chanthaburi. Thanks to my friend who provided information about car rental, the best time to visit, and things to do in the park. The park isn't the most accessible place to get. Still, the journey itself is guaranteed to be an adventure of a lifetime for all travelers, particularly those who want to experience the spiritual side of Thailand.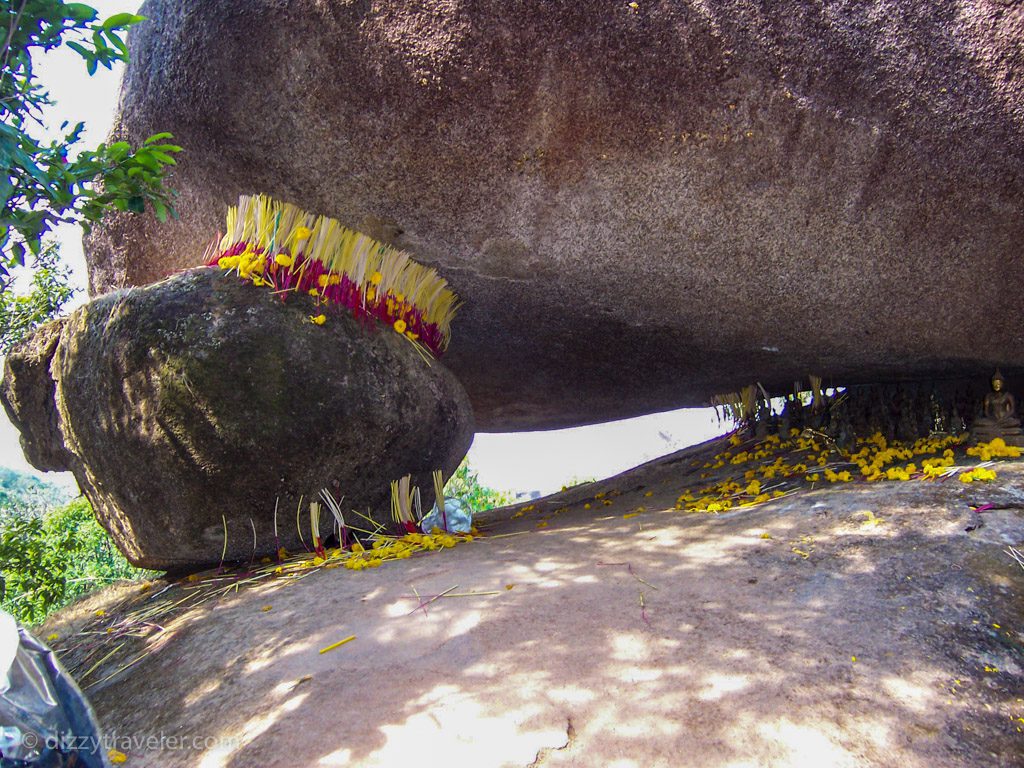 Getting to Buddha's footprint at the Khao Khitchakut
At the right season, I was so lucky to go up the Khao Phra Bat Mountain top, one of the many picks in Khao Khitchakut National Park, and see the site of Buddha's footprint, an important religious site place for Thai Buddhists. I was lucky because the dangerous and challenging road to heaven was open during that time of the year.
Best Time to Go There
Actually, the place is only open for two months during the time around the Magha Puja holiday (between February to March), but dates usually change every year, so make sure before you plan your trip.
My Journey to a Secret place
We rented a private car and began our journey from Pattaya with my local friends at 3 am in the morning. The plan was to get to the footstep of the Khao Khitchakut mountain very early and climb up to the famous temple called Khao Khitchakut. We arrived at a small town at the base around 6:00 am in morning. It is about 230 Km from Pattaya. Park our car and visit a temple called wat Phluang at our ascending point.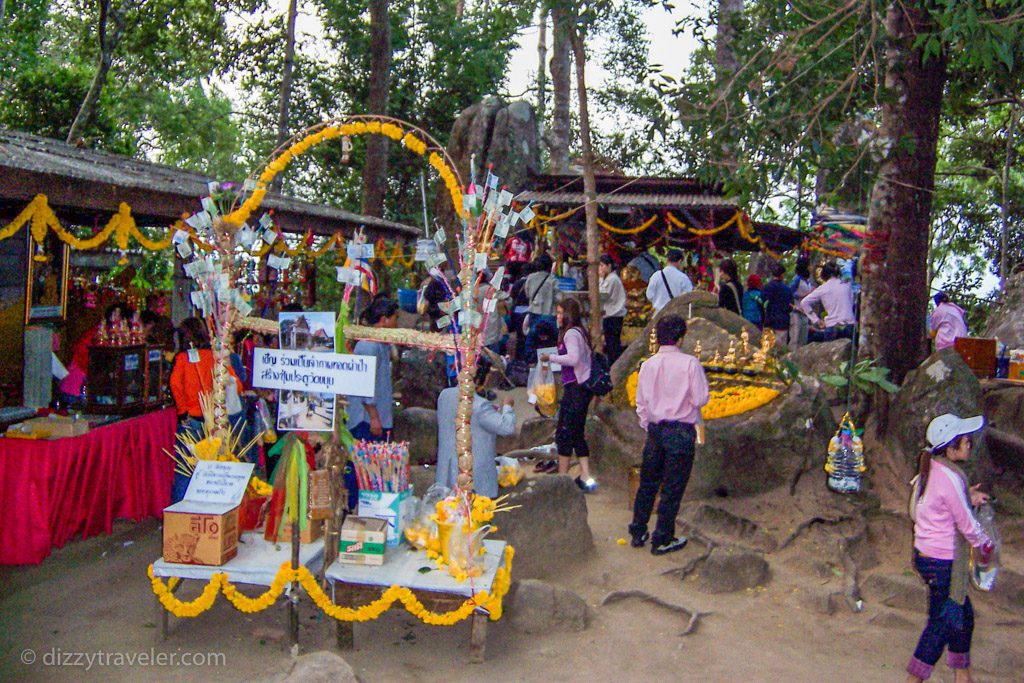 We took a 4 WD pickup track going up from the starting point. The 8+ km ascending journey was fun and remarkable through the unpaved, bumpy, and steep route up. Most of the time, I was sitting on my hands to save my back as I was thrown off the seat every moment the truck hit bumps on the road.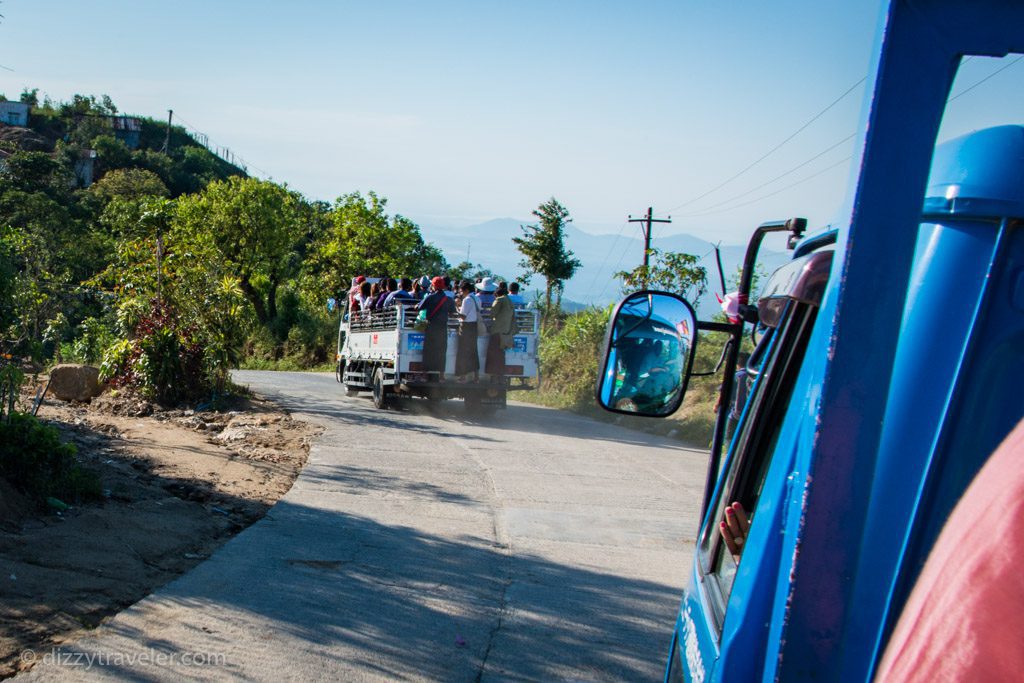 Finally, we arrived at our 2nd base from where we needed to change over to another specially built, more powerful four-wheelers to climb up further to the more dangerous and stiff winding road. After a few more kilometers up, we arrived at our 2nd destination.
The Final Leg of the Journey
We needed to walk uphill and then up the stairs to reach the top of the mountain to see the big square stone and the temple — the highest point, Khao Phra Bat peak at 3560 ft. People are available to carry you up for a fee for those who cannot climb the uphill on their own. Feb is the busiest season for the pilgrims to visit the temple on the top of the mountain. I saw thousands of pilgrims walking up the stairs to the top to pay respects to the Buddha's footprint on the sky-high peak.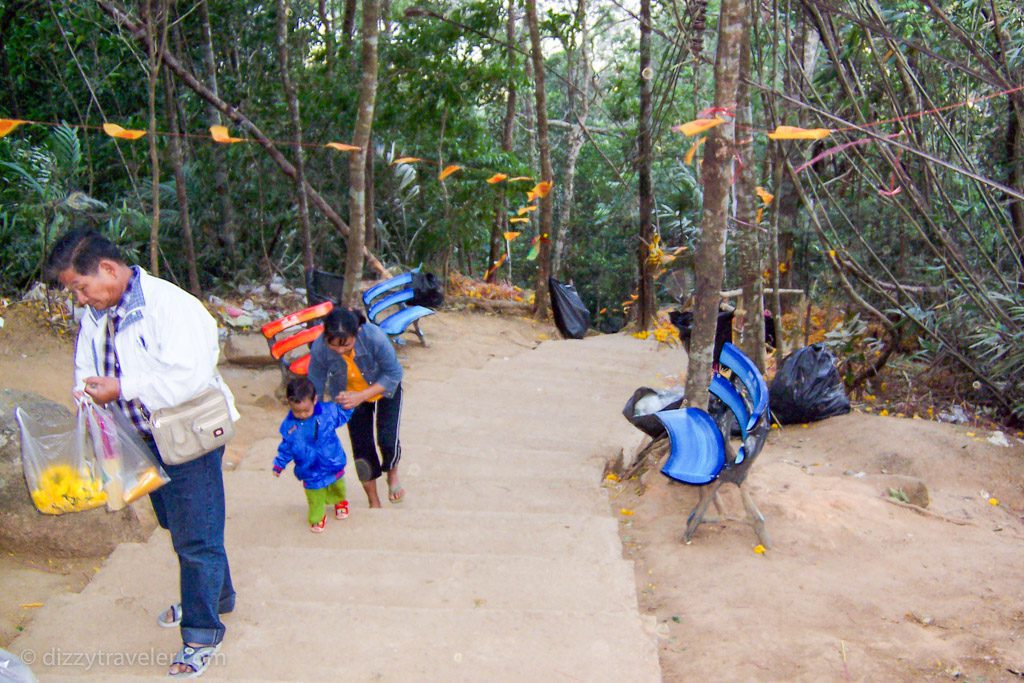 Finally, Visiting The Temple Khao Khitchakut
Large numbers of visitors make the pilgrimage during the dry season, but it is a challenging journey to the top regardless of dry or not. Also, on Khao Phra Bat peak, there are rock formations to which the shapes of various objects have been attributed: a pagoda, a monk's alms bowl, a turtle, and an elephant.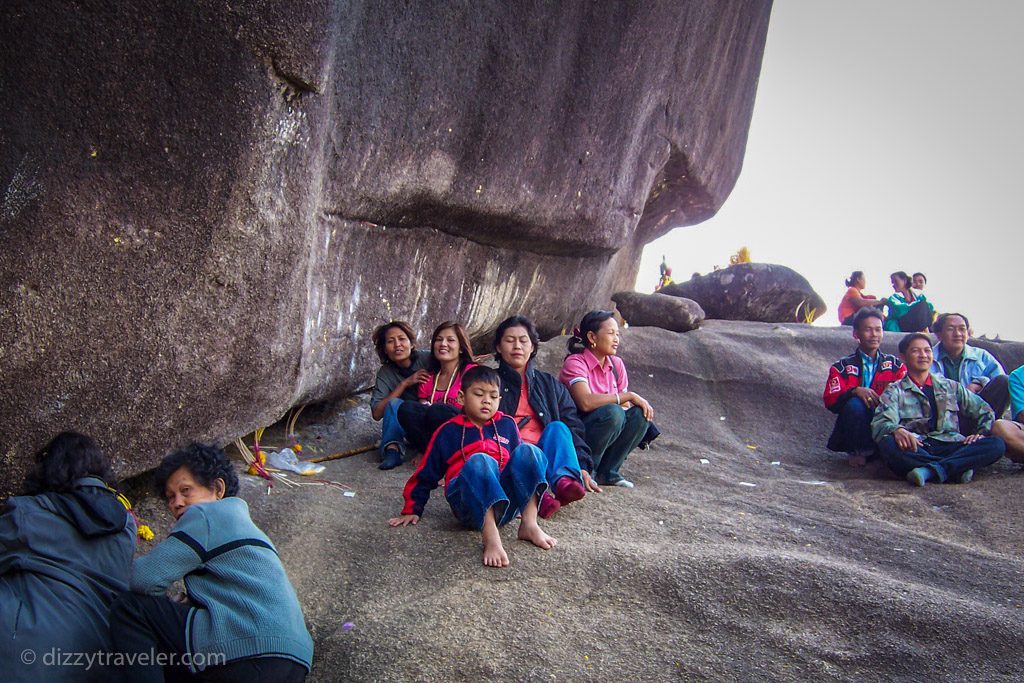 The Temple was so peaceful; at that high altitude, the air was fresh, with no pollution at all. Moreover, they don't even allow you to fire any candle or incense up there. From the breezy peak, I could look down on Chanthaburi on the horizon. If you have not been there yet, do not try to miss the once-in-a-lifetime opportunity. I am sure you won't be disappointed, all your hard work and sweat won't go in vain.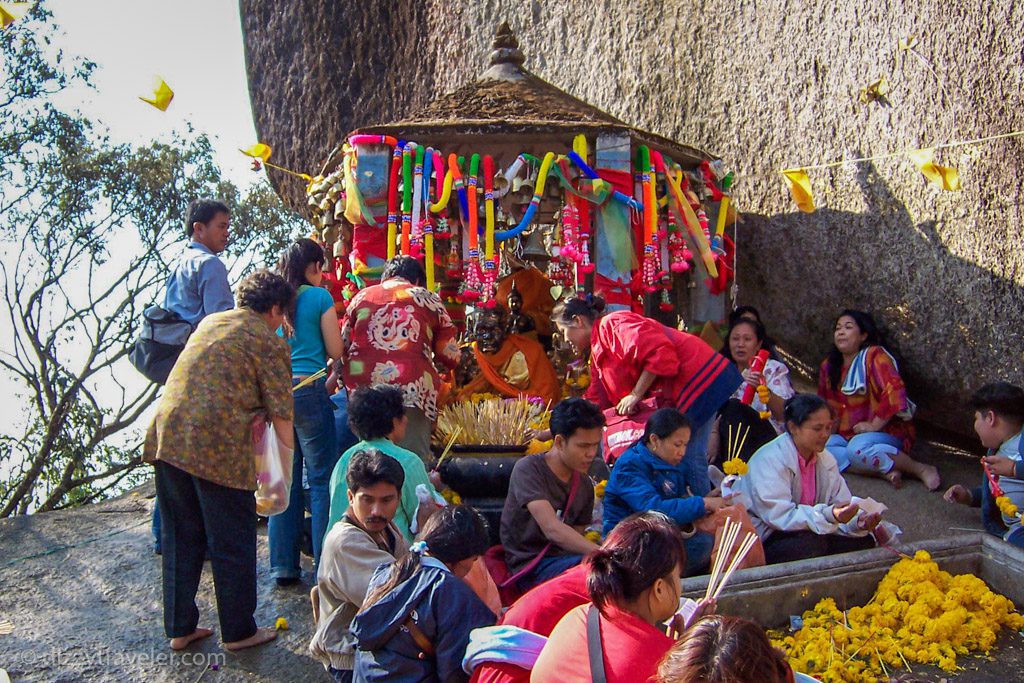 Where to stay in Chanthaburi, Thailand
Conveniently located in Chanthaburi, Rimnaam Klangchan Hotel is a great base to explore this vibrant city. Set 1 km from the excitement of the city, this 4-star hotel commands an excellent location and provides access to the city's biggest attractions. Moreover, the hotel offers easy access to the city's must-see destinations with its convenient location.
Sand Dunes Chaolao Beach Resort, located in Chao Lao Beach, Chanthaburi, is a popular choice for travelers. Only 190 km away, this 4-star hotel can be easily accessed from the airport. The hotel offers easy access to the city's must-see destinations with its convenient location.
My Opinion and Last Word
Have you been to Chanthaburi, Thailand? Any cool tips to share?
I loved being in Chanthaburi, and want to go back again. I hope my story has motivated you to visit Thailand.
Please leave a comment below! I'd love to hear from you to improve my knowledge. 
Was this travel guide helpful for you?
If you'd like to help me continue making free guides, here is one way you can help:
Share This Guide 

– If you have a friend that would benefit from this guide, share it with them. Or post this guide on Facebook, Twitter or Google+
Your Support would definitely help me make more free guides like this. Thank you in advance!
Affiliate Link – This post in Dizzy Traveler contains affiliate links, which means I receive a referral commission if you purchase after clicking at no additional cost to you. These funds go to maintain the site. Thank you for your support.
Here are few affiliates link that may help planning a perfect trip while staying within budget