The Li River, renowned for its breathtaking beauty, is prominent among China's most famous scenic areas. The Li River has gained global acclaim, earning a spot in National Geographic Magazine's top ten watery wonders and being acknowledged by CNN as one of the "World's 15 best rivers for travelers." Spanning 83 kilometers from Guilin to Yangshuo, this waterway is a masterpiece of natural beauty. It features picturesque rolling hills, dramatic cliffs, captivating caves, peaceful boats, and scenic bamboo groves.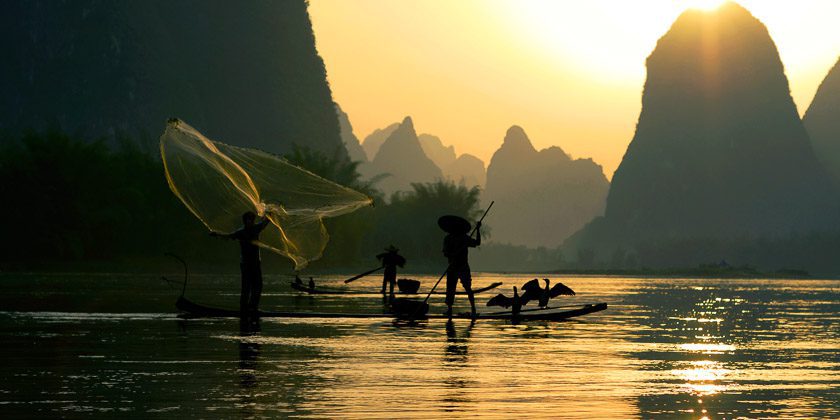 Zhejiang Wharf (Pier)
The cruise typically begins at Zhujiang Wharf, conveniently located just a 40-minute drive away from Guilin City. From there, a relaxed 4 to 5-hour cruise will take you to the captivating and tranquil ancient city of Yangshuo. The wharf is situated southeast of Guilin and about 32km away from Guilin, about 45 minutes drive. There will be many buses to Guilin Zhujiang Wharf every 20-30 minutes at the yard in front of the New Excelle Hotel, opposite the Guilin railway station.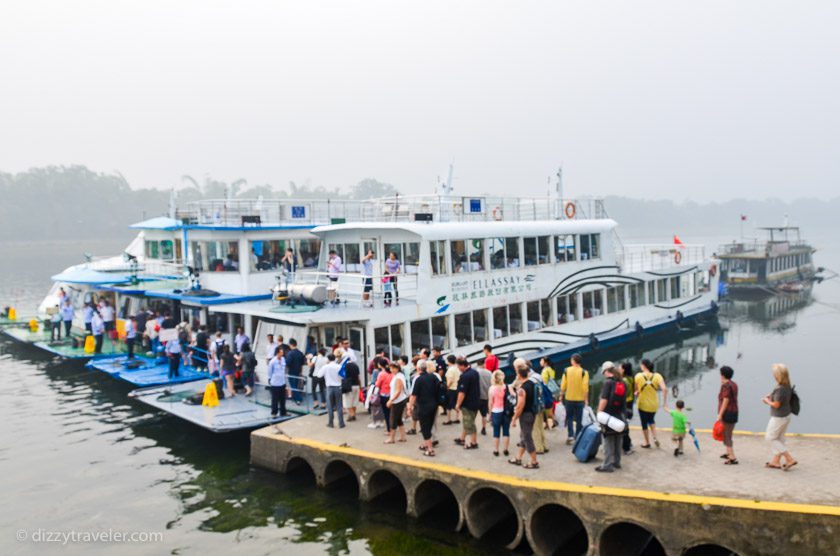 Buying Your Ticket
Due to the high popularity of cruising the Li River in Guilin, especially the Guilin-to-Yangshuo route, it is advisable to make advance bookings to ensure availability. To simplify the booking process, you can make an online reservation through our affiliate, Get Your Guide.
Cruise Boat and what to expect
When considering cruises, you have the option of fixed departure times or flexible departure times. The fixed departure times consist of three boat options, with boarding times typically between 08:00 to 08:30, occasionally extending to 09:00 or 09:30, depending on the season. Among these options, the largest boat can comfortably accommodate over 80 passengers and provides an upper-level viewing deck, ample seating, and extra amenities such as onboard lunch.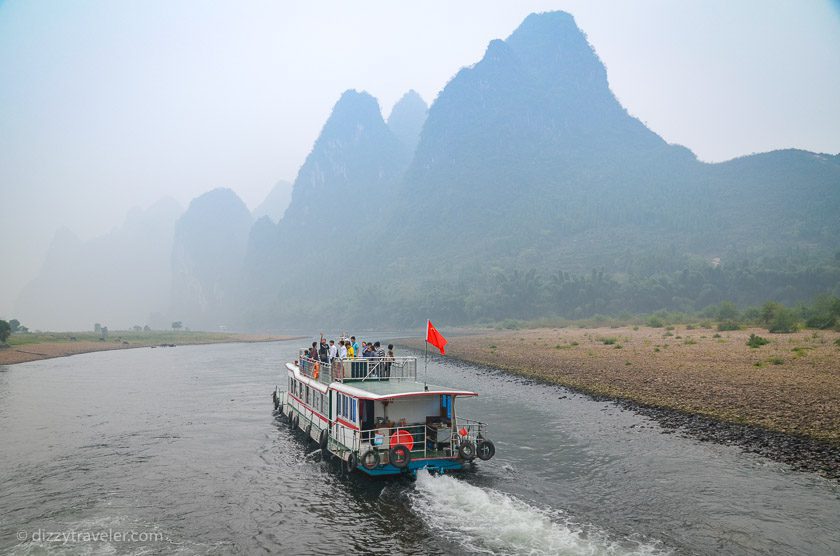 Cruise Experience
Embarking on a Li River cruise is a rejuvenating experience, where you can enjoy the refreshing breeze, and stunning scenery. In spring, you might stand at the bow, feeling the mist on your face, creating an unforgettable moment.
The Li River is renowned for its majestic limestone peaks, which are frequently enveloped in mist, lending a mystical ambiance. Additionally, the calm waters of the river beautifully mirror the breathtaking surroundings, further enhancing the allure of the voyage. Moreover, as you embark on the cruise, you'll be presented with numerous occasions to capture awe-inspiring photographs of the picturesque landscape and the extraordinary karst formations.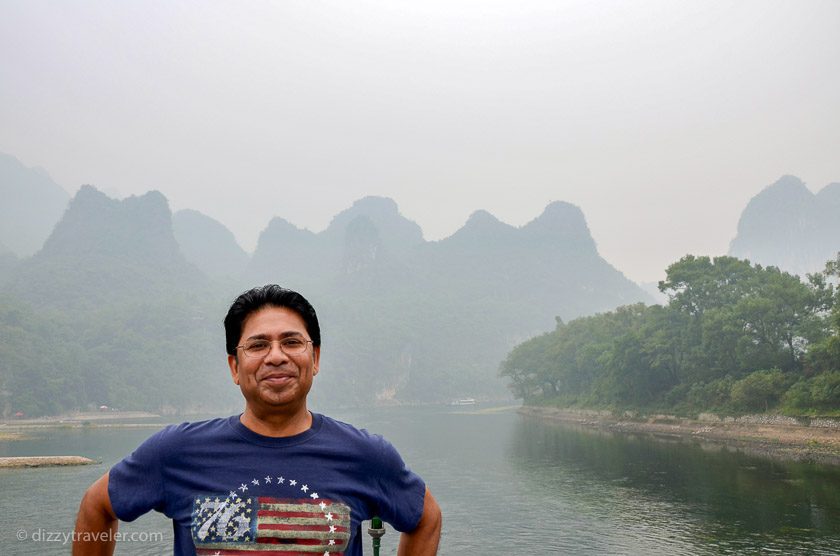 As you travel, picturesque rural villages will greet you, showcasing local fishermen at work and the tranquility of countryside living. These simple villages provide a peaceful escape from the city's hustle and bustle. Ultimately, the Li River Cruise offers more than just stunning scenery; it allows you to immerse yourself in nature, embrace local culture, and unwind amidst the awe-inspiring beauty of Guilin and Yangshuo.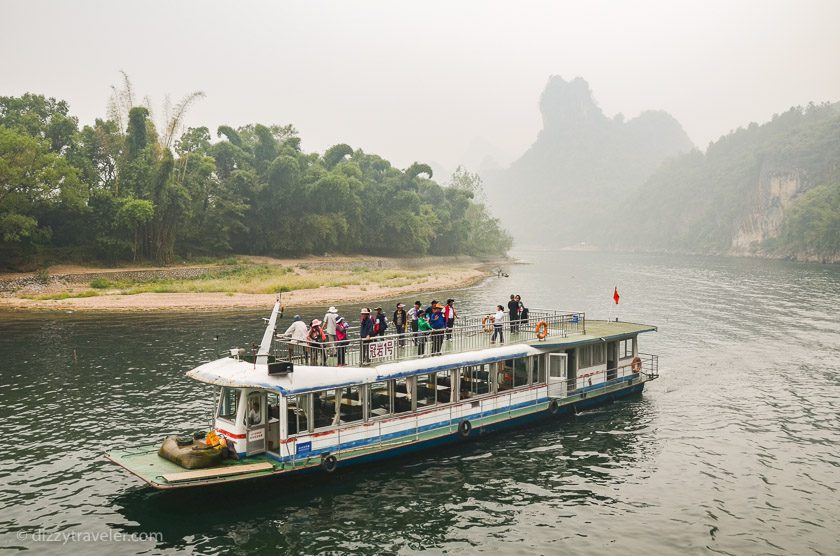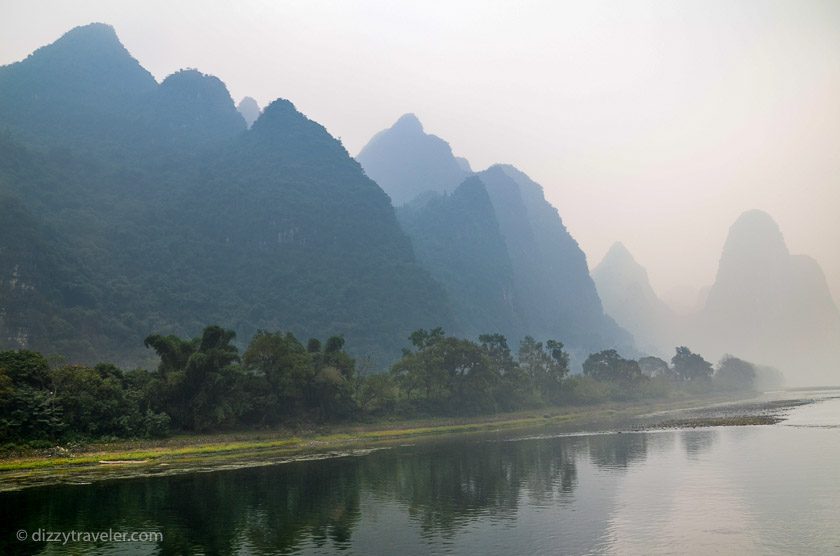 End of The Cruise in Yangshuo
As you approach Yangshuo, the scenery becomes increasingly captivating, with the town nestled among karst mountains. Its quaint streets and vibrant markets offer a glimpse into local life. Whether you wander along West Street, filled with lively shops, restaurants, and street performances, or venture into the countryside to discover hidden gems, you'll be immersed in the charm of the region.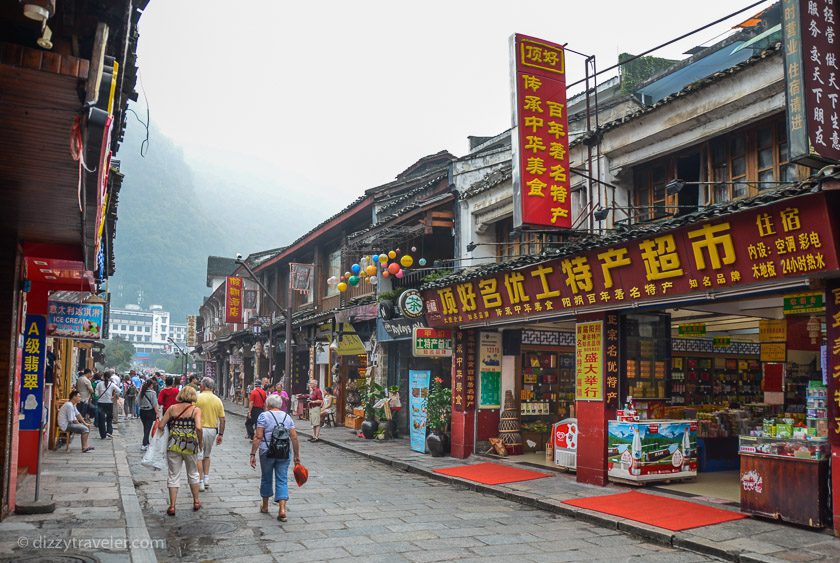 Food and Drinks
Indulging in onboard food and drinks elevates the Li River Cruise experience, as you can relish in delectable local specialties such as Guilin rice noodles and fresh river fish. Moreover, most cruises provide a wide range of Chinese and Western cuisines, offering a variety of flavorful dishes to tantalize your taste buds. This culinary aspect adds an extra dimension of delight to the scenic journey, enabling you to fully immerse yourself in the breathtaking surroundings while savoring delicious food.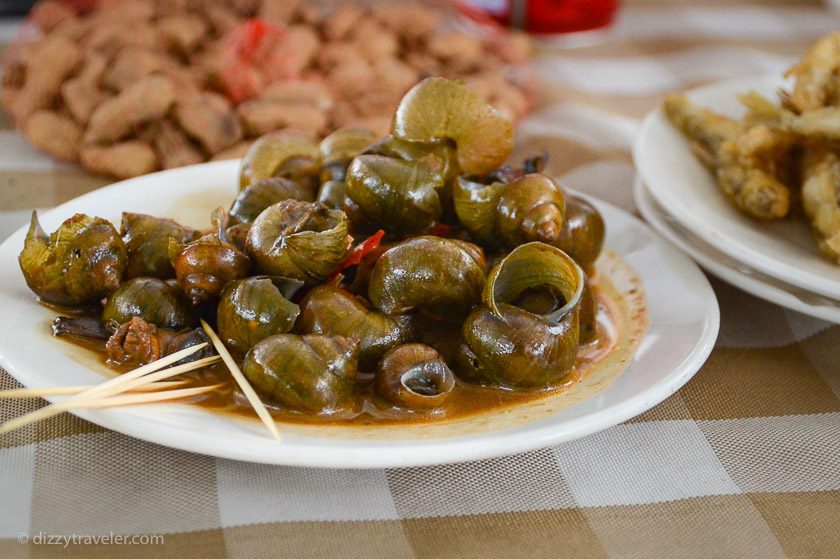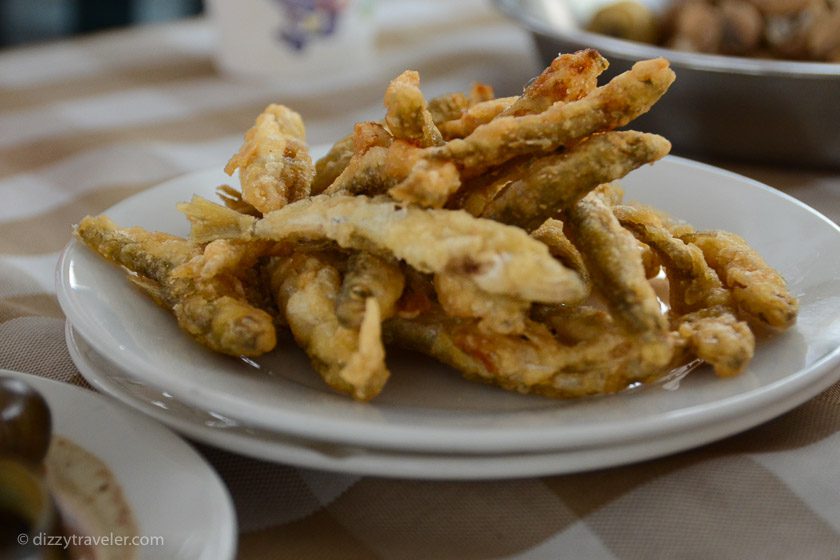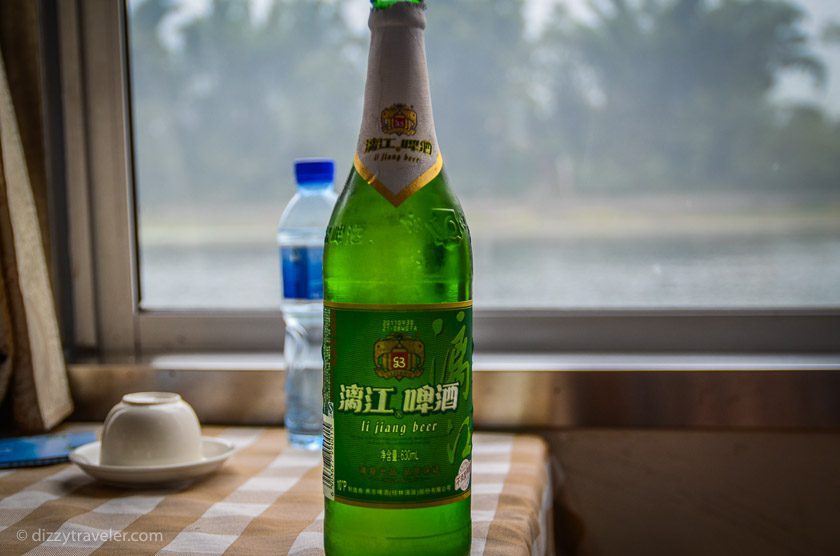 Where to stay in Yangshuo, China
Located in Yangshuo, The Bamboo Leaf Yangshuo offers a seasonal outdoor swimming pool. Popular points of interest near The Bamboo Leaf Yangshuo include Yangshuo West Street, Impression Liu Sanjie, and Li River. Yangshuo Bus Terminal is a 10-minute drive from The Bamboo Leaf Yangshuo. Guilin Liangjiang International Airport is a 90-minute drive away. Among the various facilities are a terrace and a shared lounge. Guests can enjoy local and international cuisine in the on-site restaurant.
Surrounded by impressive Karst mountains, Yangshuo Mountain Retreat is located at the edge of the Yulong River. Free parking space is offered. Guests can rent bikes for free at the property. Furnished with timber framing and bamboo furniture, each unit has air conditioning, a safety deposit box, and a mini-bar. You can enjoy a mountain view from the room. Sum up the day with a nice walk in the garden or explore the city with travel advice from the tour desk. Mountain Retreat offers a complimentary shuttle to town three times daily.
My Opinion and Last Word
Have you been to Yangshuo, China? Any cool tips to share?
I loved being in Yangshuo, China, and want to go back again. I hope my story has motivated you to visit China.
Please leave a comment below! I'd love to hear from you to improve my knowledge. 
Was this travel guide helpful for you?
If you'd like to help me continue making free guides, here is one way you can help:
Share This Guide 

– If you have a friend that would benefit from this guide, share it with them. Or post this guide on Facebook, Twitter, or Instagram.
Your Support would definitely help me make more free guides like this. Thank you in advance!
Affiliate Link – This post in Dizzy Traveler contains affiliate links, which means I receive a referral commission if you purchase after clicking at no additional cost to you. These funds go to maintain the site. Thank you for your support.
Book Your Sightseeing Trip
There are a lot of beautiful places to visit and some exciting sightseeing activities to bring unforgettable memories back home. Please click on our below affiliate link to see your options.