Nothing can beat the excitement of a boat trip through the impressive limestone drops (karsts) extended all over the Andaman Sea. Phang Nga is one of the southern provinces in Thailand about 788 km. from Bangkok. Very Well know for its scenic beauty, mountains, islands, and forests.
Therefore on my 3rd day in Phuket started with an exciting day trip to Prang Nga National Park, particularly exploring, kayaking, swimming and Sea Caves Canoeing in the vicinity of the few breathtaking islands.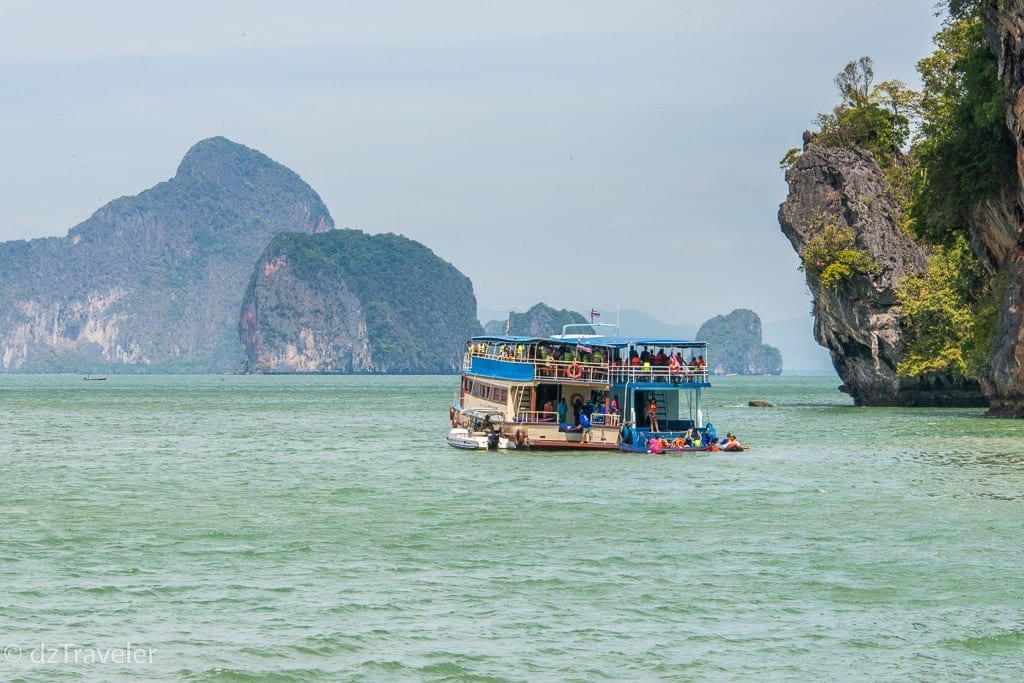 The trip map from Phuket (Ao Po Pier) – Panak Island – Hong Island – Ko Na Khae – James Bond Island – Phuket
Heading to Ao Po Pier
We began our day with an 8:00 am pick-up from our hotel in Patong Beach and transfer to the Ao Po Pier. The Pier is about 23 miles (37 km) northeast from Patong took us about an hour by a minivan. We began our journey at 9:00 am by a big boat towards Phang Nga Bay.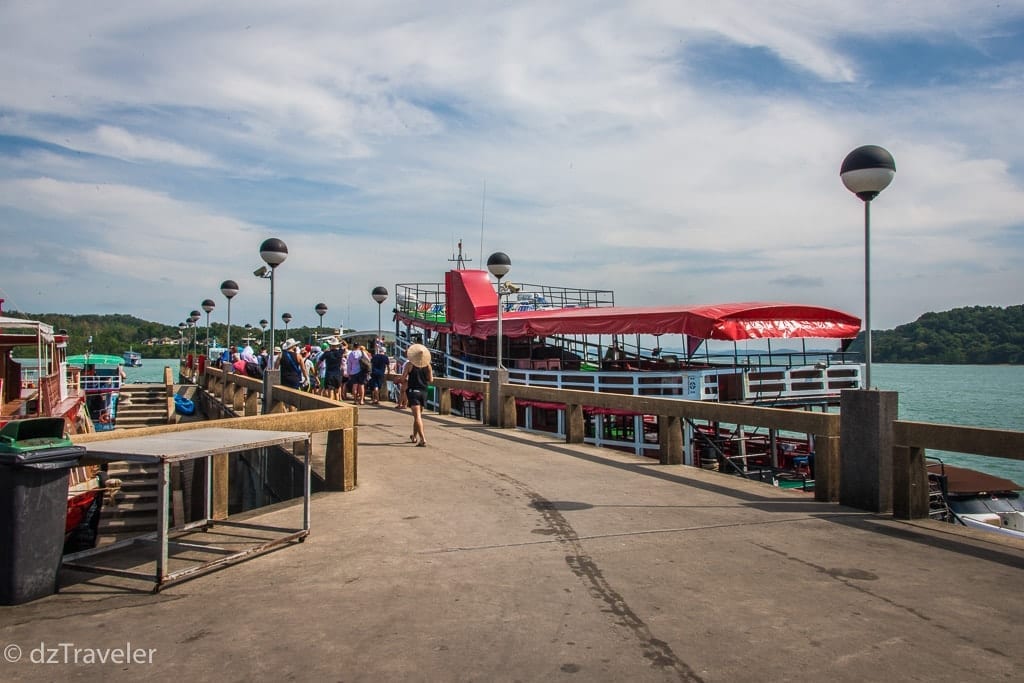 1st. Stop Panak Island
About 90 minutes of cruising through the Andaman Sea surrounded by dramatic limestone drops we came to this island called Koh Panak. We spent an hour on this island canoeing through the bat caves, watching mangrove forests, and wildlife, including fiddler crabs and walking fish. A bit uncomfortable to maneuver inside the inflatable sea canoe with a life jacket on but our friendly paddler helped us taking a few moment pictures.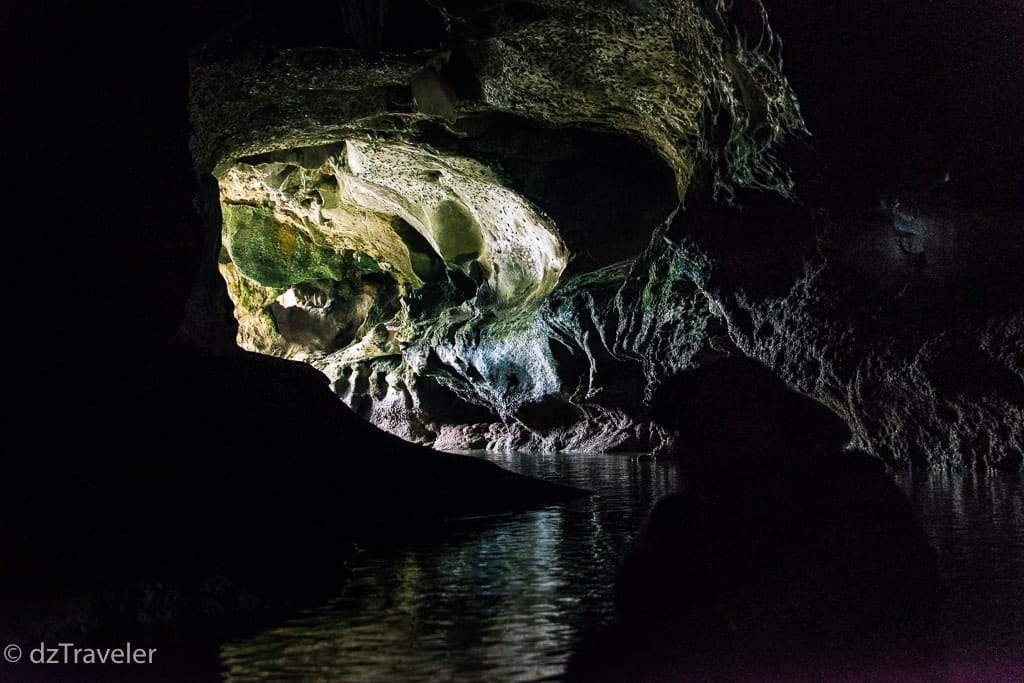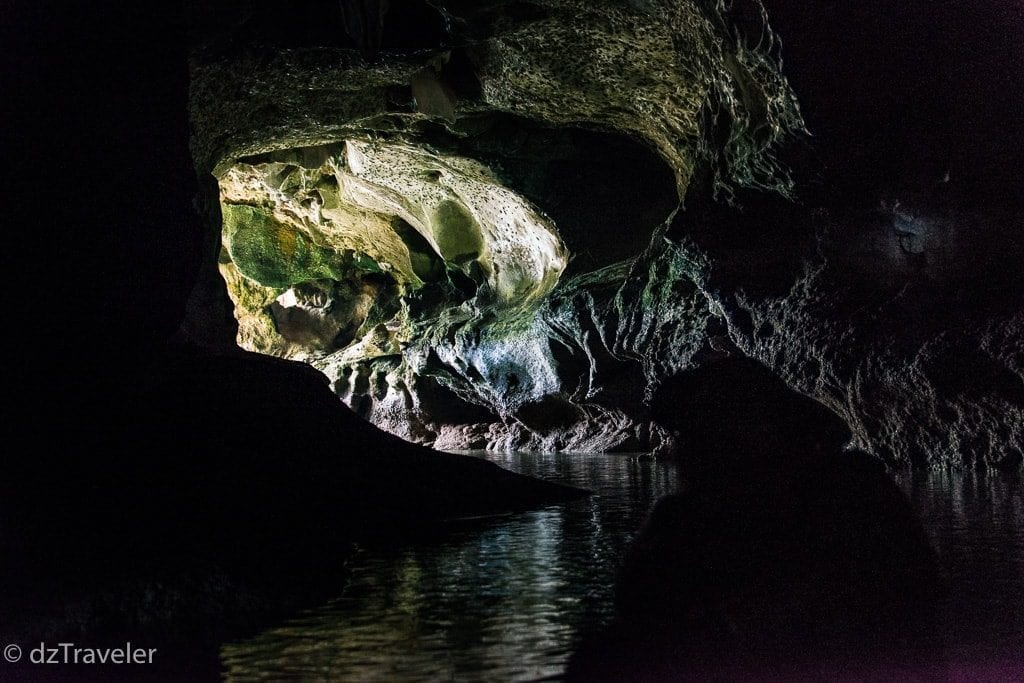 2nd. Stop Hong Island
From Koh Panak, we continue cruising towards Hong Island for another thrilling sea canoeing tour. In about 30 minutes of cruising, we arrived at this little island surrounded by gorgeous lagoons with transparent green emerald water.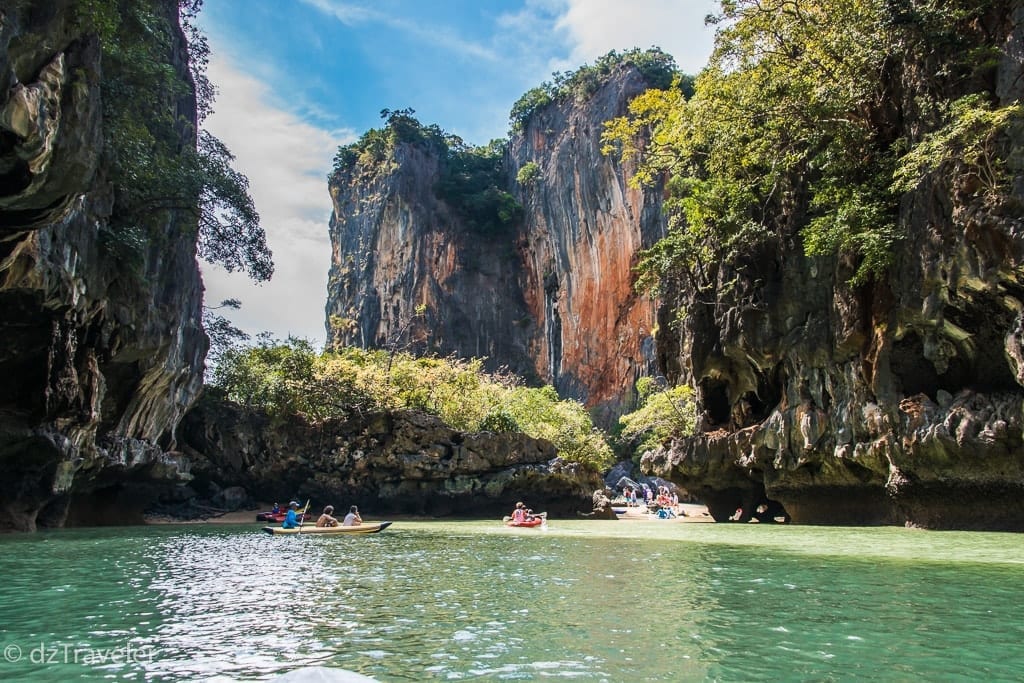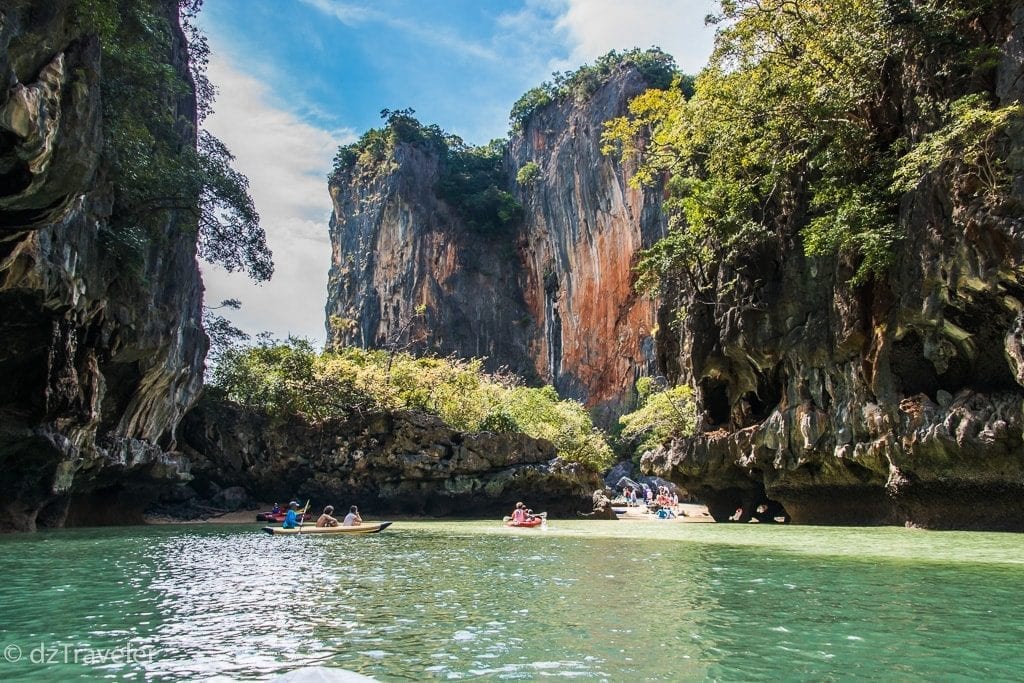 The hidden lagoon is only accessible through a narrow opening in the rock formations, accessible by kayak or if the tide is low by longtail boat as well. Since we were touring as part of a package tour so get on to the sea kayak right from our big boat.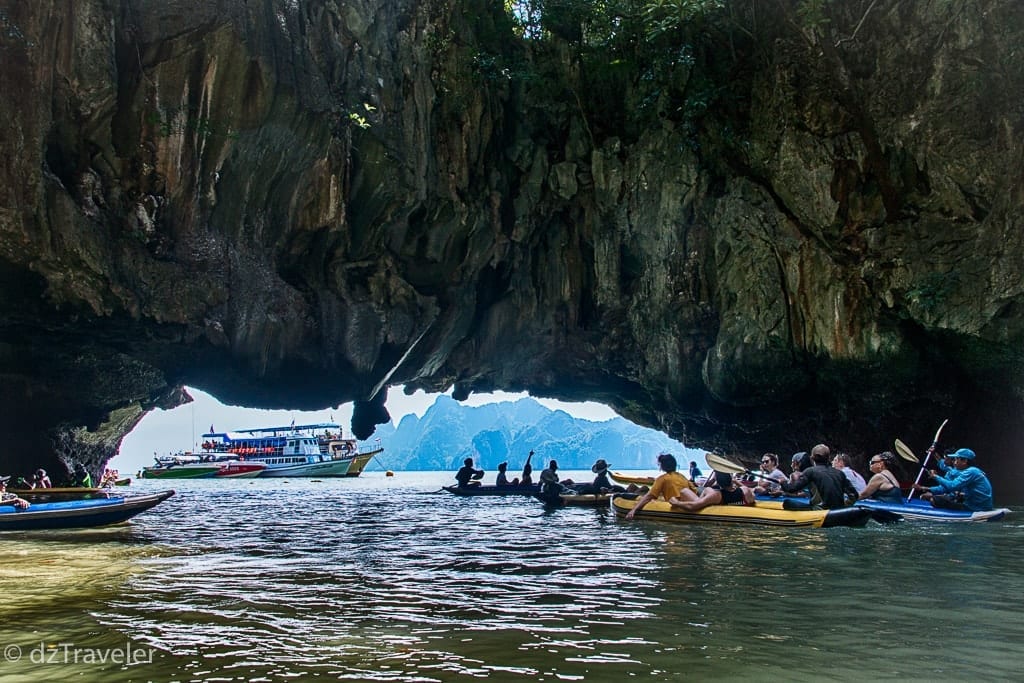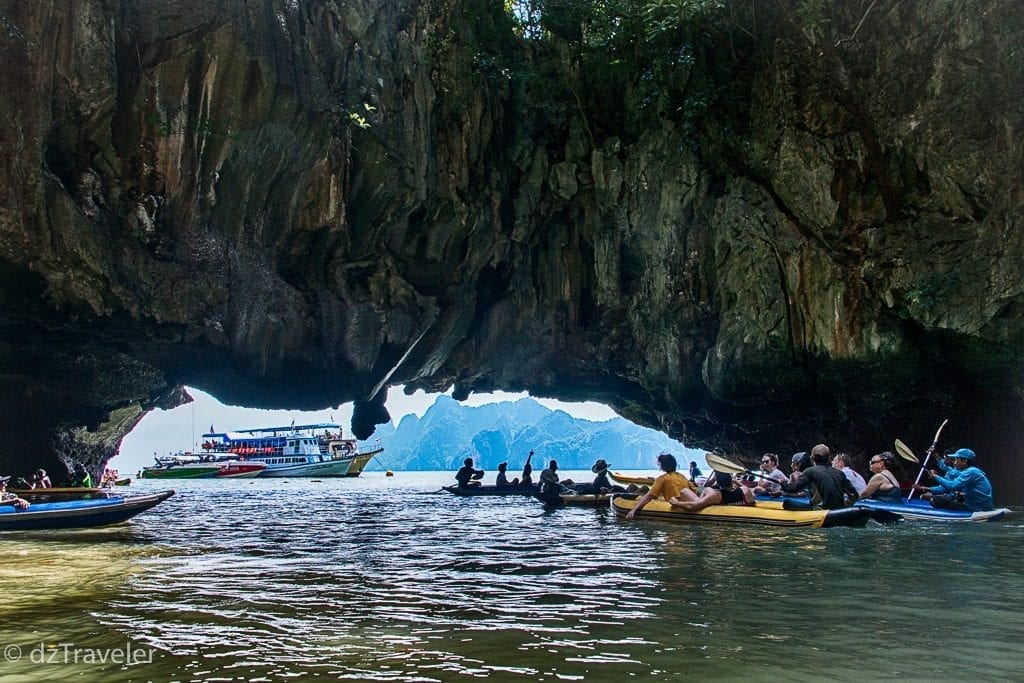 3rd Stop Ko Na Khae

After an exciting trip to Hong Island, we returned to our boat and had our delicious buffet lunch on the boat while the boat was cruising towards our next destination. After about 45 minutes we arrive at Ko Na Khae where we spent an hour to chill out at the beach and a few tourists enjoyed their free time swimming.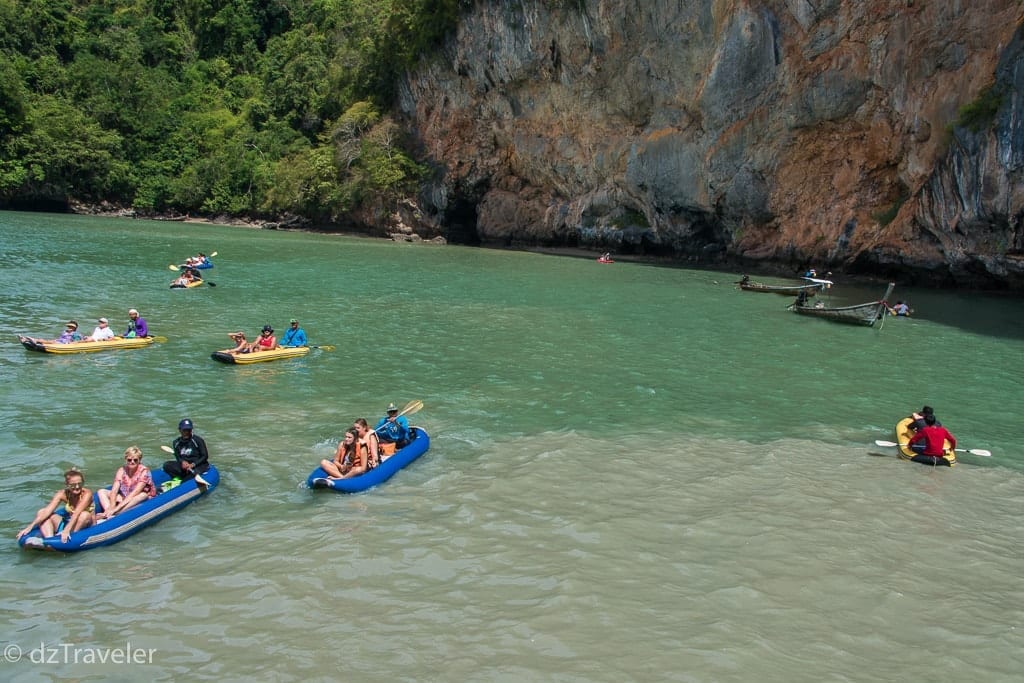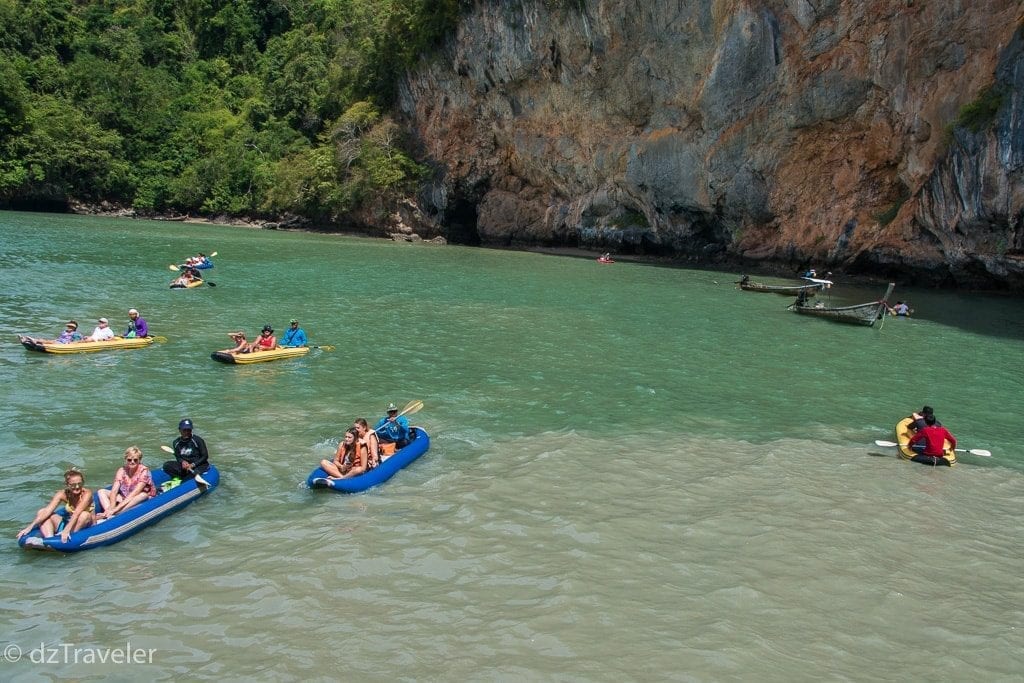 Final Stop James Bond Island

Next, it's time for the day's favorite attraction – a journey around a group of islands called Koh Khao Ping Gan, the main attraction is the needle-shaped limestone rock called Ko Tapu famously known as James Bond Island that featured the 1974 movie 'The Man with the Golden Gun.' This island became so popular that almost all the tours carry this in their itinerary. When we went there, it was over overcrowded, and everyone happens to be busy shooting selfie.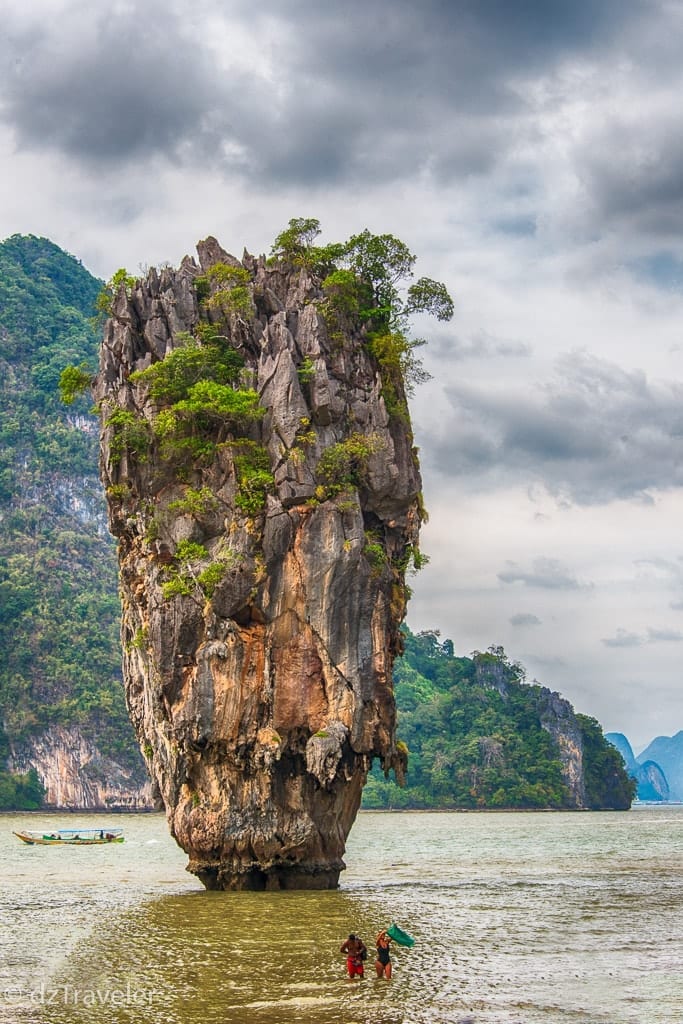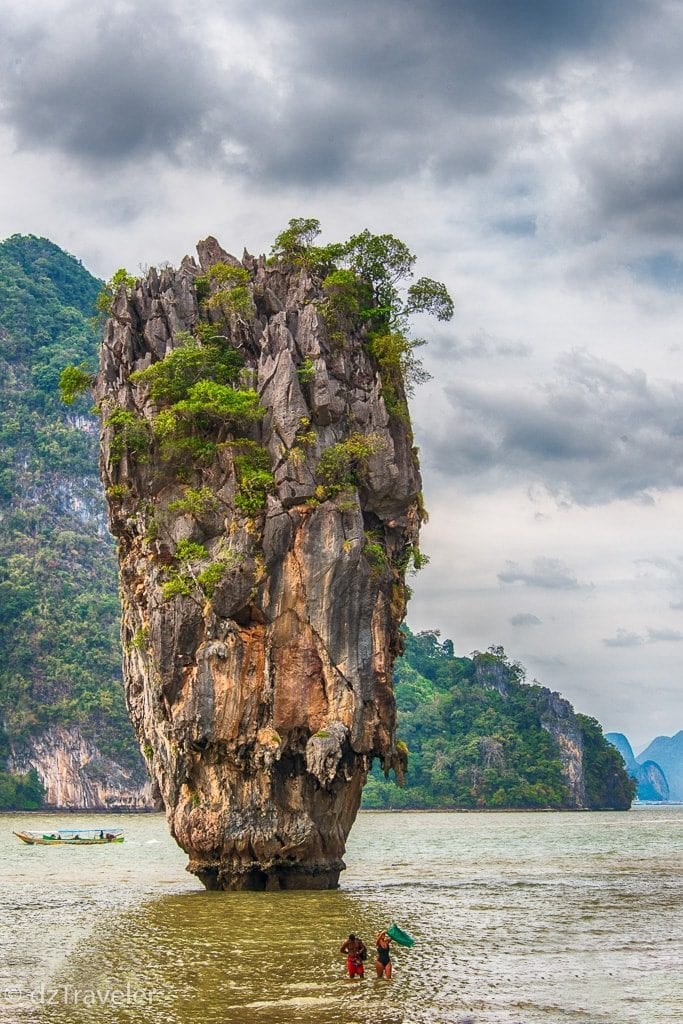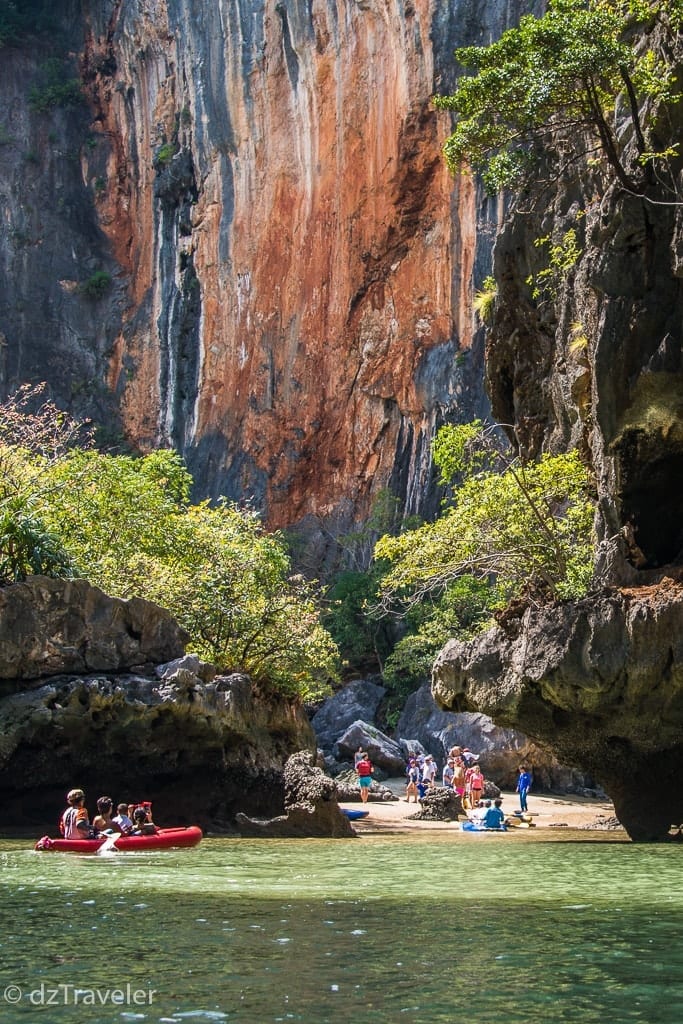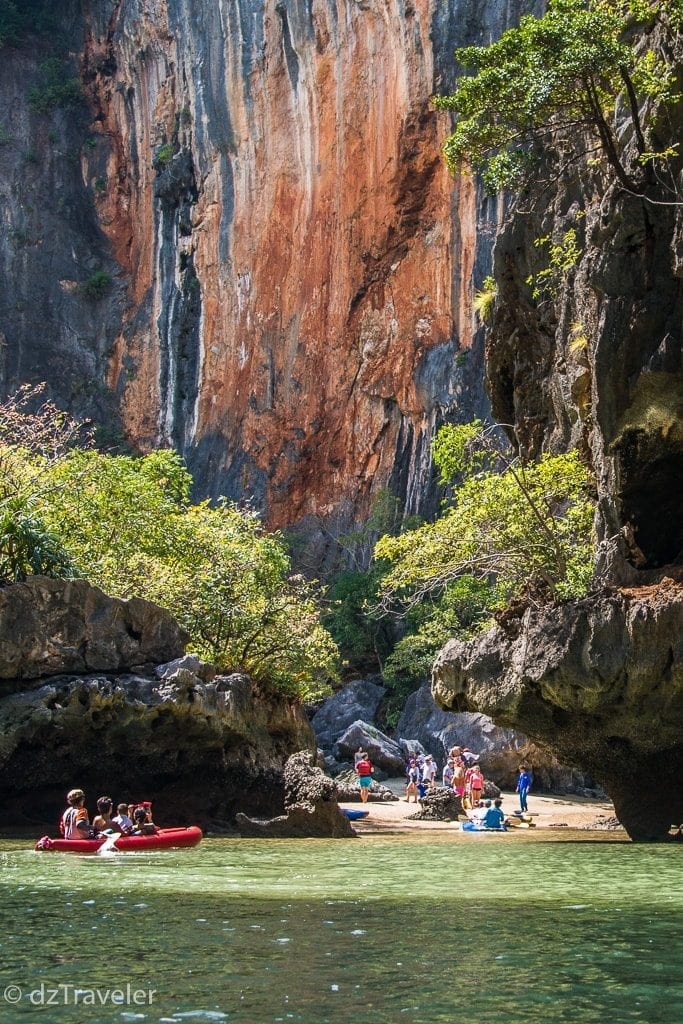 We spend over an hour on this touristy island and finally time for us to return back. The big boat was anchored away from the island so needed a long tail boat to return back to the boat.
Returning Back to The Pier
Finally, after an exciting 9 hours day trip we returned back from James Bond Island to the Ao Po Pier, our driver was waiting to bring us back to our hotel in Patong Beach.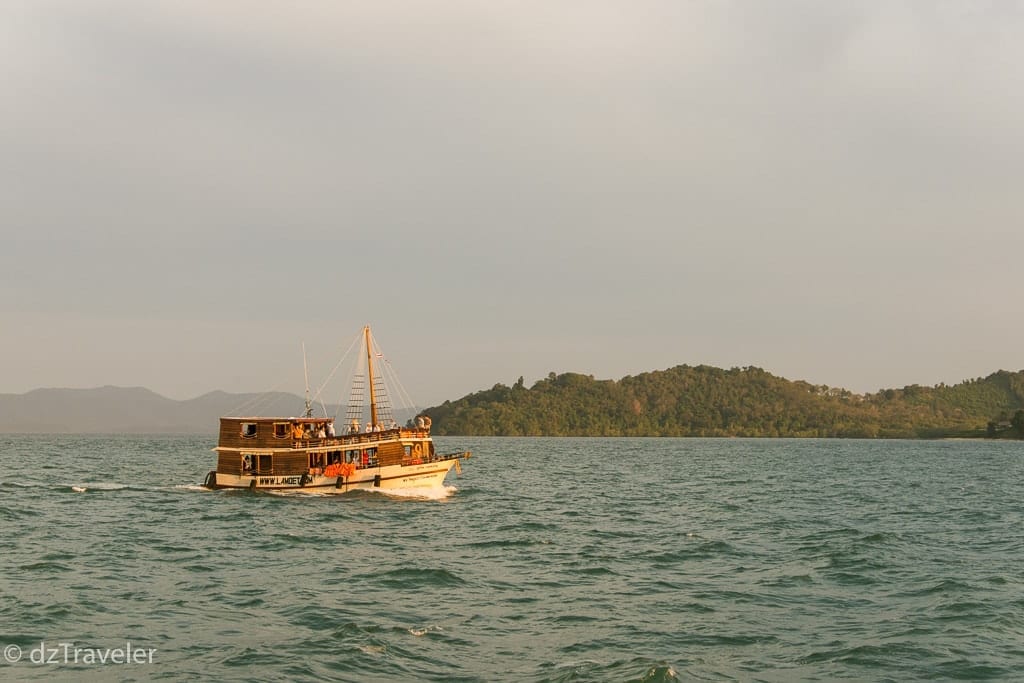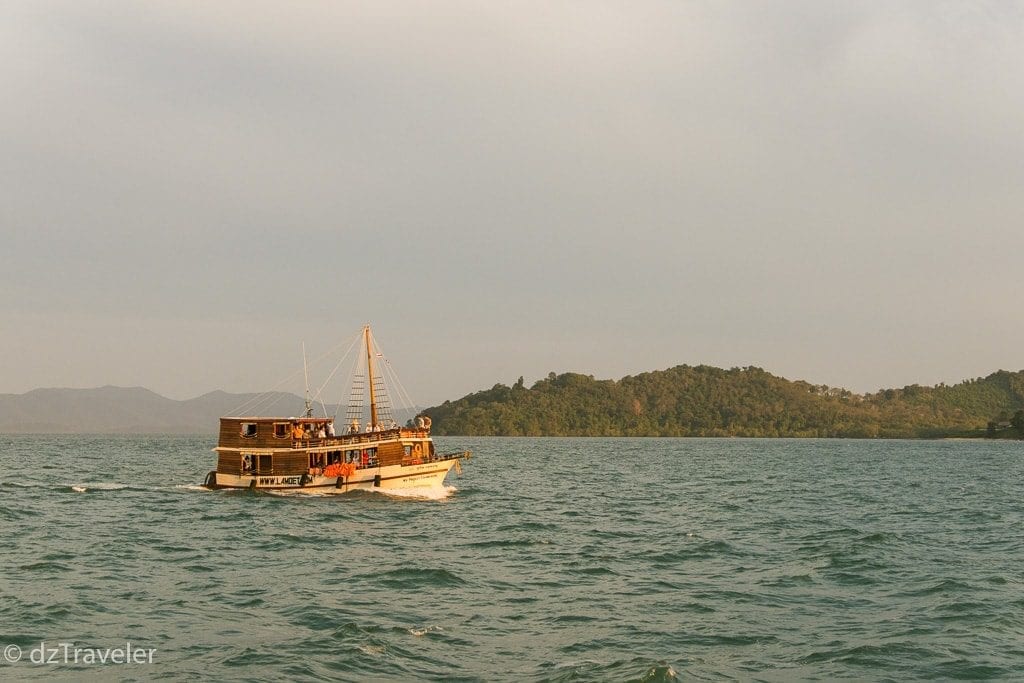 The Sunset scene from the boat was out of the world. Our tour guide and the crew took good care of us and provided snacks, tea, drinks and exotic local fruits time to time. So were in a good hand. I was very setesfied with their service.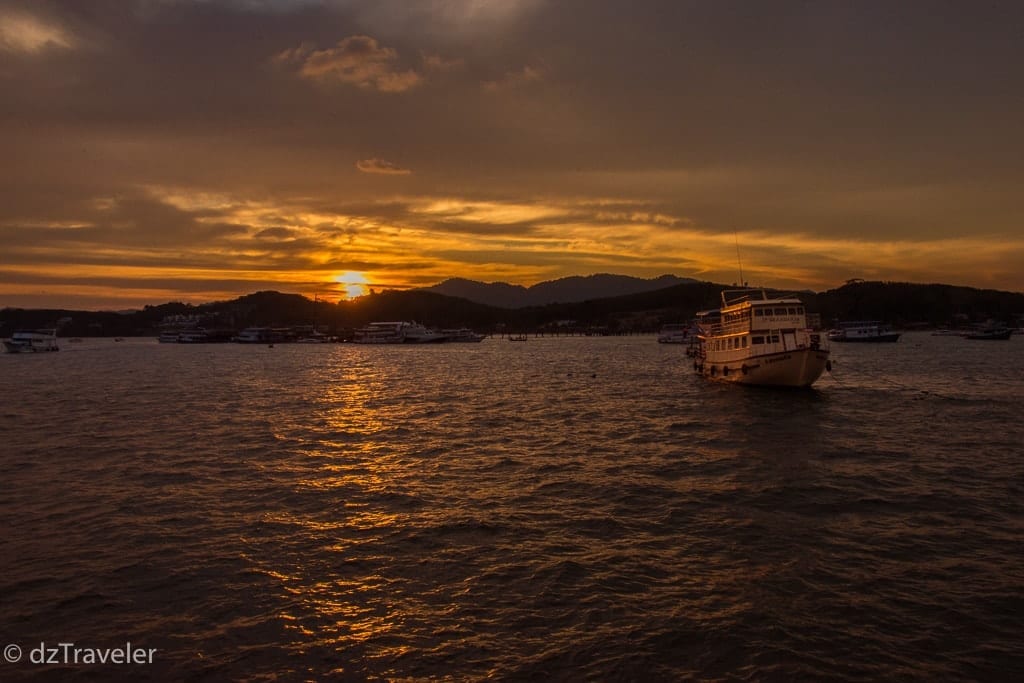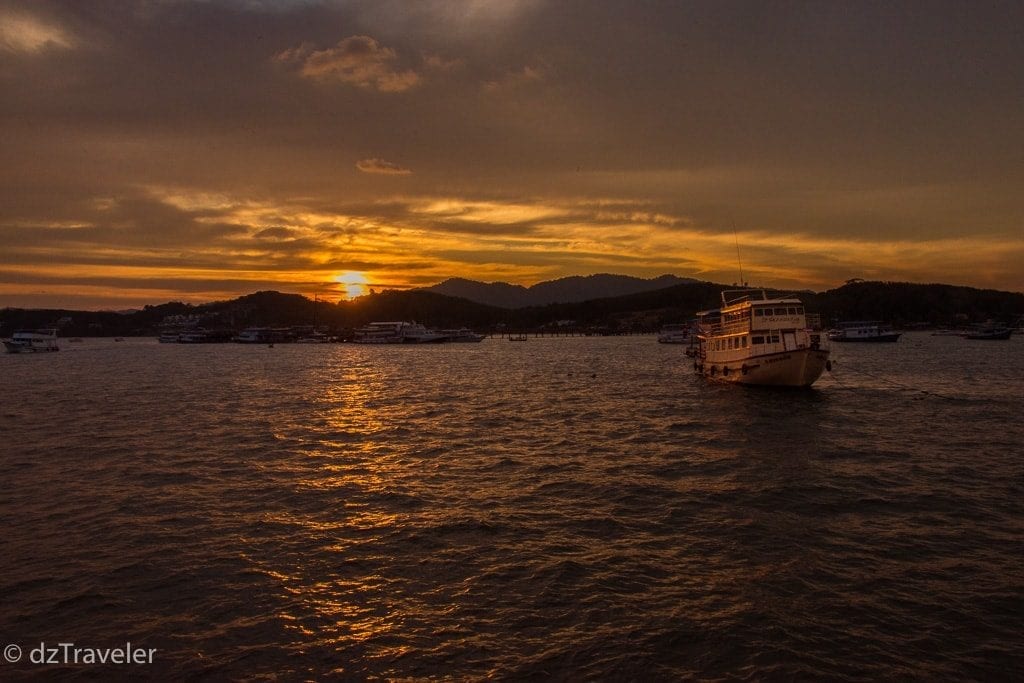 Featured Pictures That Tells The Trip Story
That is the way out of the hidden lagoon in Koh Hong

The lagoon inside the towering mountains.

Canoeing in Hong Island

The rock, looks like a huge fish

A view of Phang Nga Bay for Hong island

The beautiful view of Phang Nga Bay from the island

The boat we were taking to James Bond Island trip

A view of beautiful Prang Nga National Park, Thailand

A view from our boat heading to the Phang Nga National Park

A view from the big boat we were taking to James Bond Island Trip

A view of Ao Po Pier at the northeast part of Phuket

Lower level of our boat

Heading to James Bond Island in Phang Nga Bay

Canoe trip in Koh Panak
Sightseeing Tour From Phuket
If you are in Phuket or Krabi then there are many day trips available to James Bond Island, Phi Phi Island and other exotic destinations with few additional sightseeing stops.
---
My Opinions and Tips
It's good to bring a few essential items such as swimwear, shorts, t-shirt, beach towel, sunglasses, sunblock, light footwear, camera and extra cash for tips and sovenior.

Have you been to James Bond Island, Thailand? Any cool tips to share?
Please leave a comment below! I'd love to hear from you to improve my knowledge.
If you'd like to help me continue making free guides, here is one way you can help:
Share This Guide – If you have a friend that would benefit from this guide, share it with them. Or post this guide on Facebook, Twitter or Google+
Your Support would definitely help me making more free guides like this. Thank you in advance!
Affiliate Link – This post in Dizzy Traveler contains affiliate links, which means I receive a referral commission if you purchase after clicking at no additional cost to you. These funds go to maintain the site. Thank you for your support.