Kuala Lumpur is a modern city that never appears to sleep and is well known for its beautiful skyline, shopping malls, delicious street food, and coffee culture. Many tourists traveling through Asia use centrally located Kuala Lumpur as their hub before heading to other regions. Over the years, we have visited Kuala Lumpur multiple times and found it a lovely place to spend a few days.
Helpful Information
Things to do in Kuala Lampur
Kuala Lumpur, the capital of Malaysia, has a lot of things to see and do. The best things to do in Kuala Lumpur begin with food and sightseeing. Here are a few things we have done that kept us busy during our visits.
Visit Petronas Tower
We started our sightseeing adventure from Petronas Towers, one of the iconic symbols of Malaysia, which stands as high as 1230 feet (375 meters) above ground. It is unthinkable to be in Kuala Lumpur and not see a slight glance of the twin towers. We found our way to the adjacent KLCC Park and followed the sign leading us to multiple viewpoints for the best view. The best time to visit is before and after the sunset.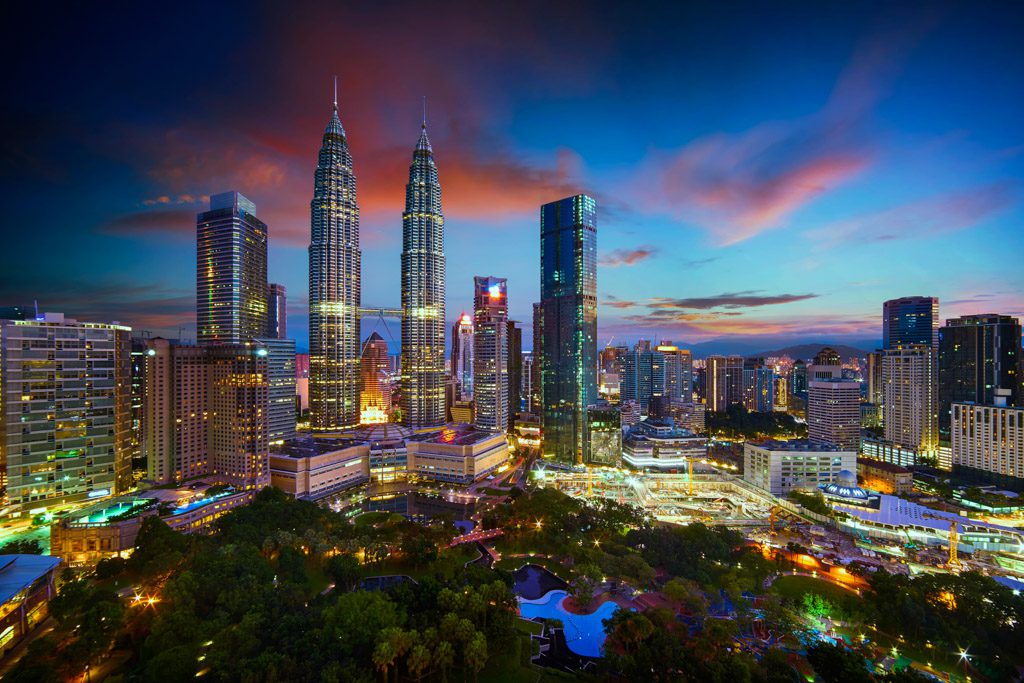 Birds Eye View from KL Tower (Menara Kuala Lumpur)
Menara KL Tower is one of the most visited landmarks that should not be missed while visiting Kuala Lumpur. At the top there are different observation decks from which you could enjoy the spectacular 360 views of Kuala Lumpur, such as from the circular Observation Deck and the top tourist attraction Sky Deck at 300 meters above ground, or SkyBox. However, nothing can beat the most interesting revolving Atmosphere 360 restaurant, located 282 meters above the ground where you can enjoy delicious dinner and at the same time enjoy the birds eye view of KL. The best time to visit is during sunset and later have dinner there.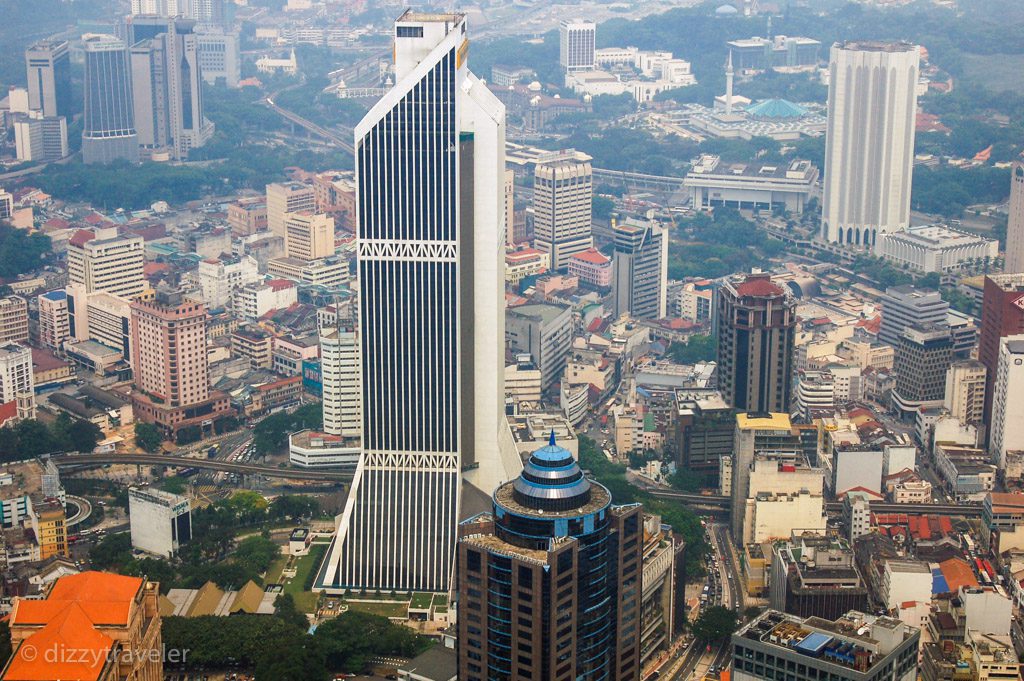 Day Trip to Putrajaya
Putrajaya is a planned city, the federal administrative center of Malaysia's capital, only about 33 km from Kuala Lumpur. A 20-minute KL Transit Train ride will take you there. The capital is well-known for its architectural masterpieces, such as Prime Minister's Office, eye-catching Putra Mosque, commercial squares, Lakeside landscapes, etc. A great day trip location from Kuala Lumpur.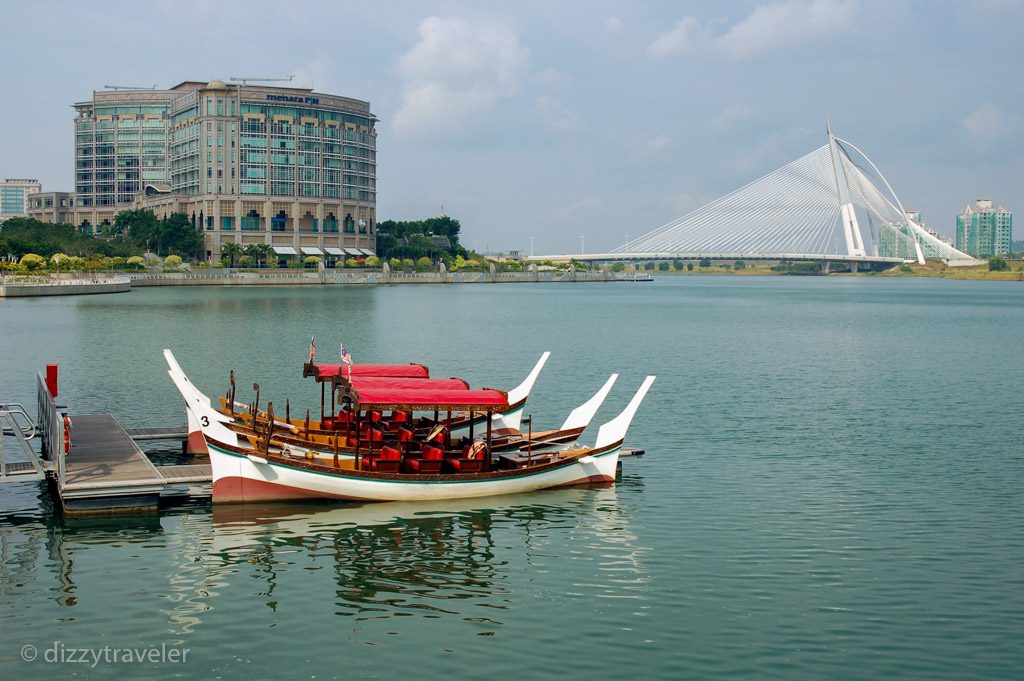 A Visit to Sunway Lagoon Theme Park
If you are visiting Kuala Lumpur with your family and have extra days to spend, visiting Sunway Lagoon is ideal. It is Malaysia's most famous theme park; whether you love water slides, roller coasters, or haunted houses, the park definitely has activities that bring a full day of fun.
Historic Merdeka Square
Merdeka Square is, also known as Independence Square, is one of the most famous tourist attractions in Kuala Lumpur. This historical landmark is where the Malaysian flag was hoisted for the first time in 1957. The square becomes spectacular at night, a great place to visit as the entire area lit up for the light display. This cultural landmark will definitely be part of your trip if you take a guided city tour.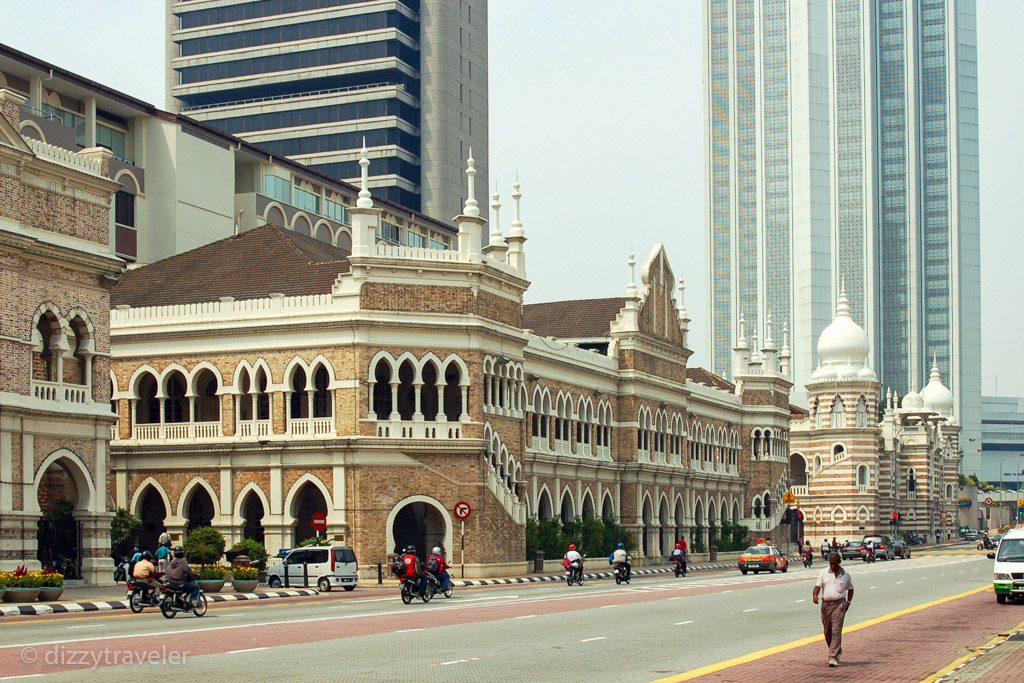 Visit Tugu Negara (National Monument)
The Malaysian National Monument or Tugu Negara is a 15 meters tall bronze statue surrounded by a pool with fountains, a pavilion, and gardens.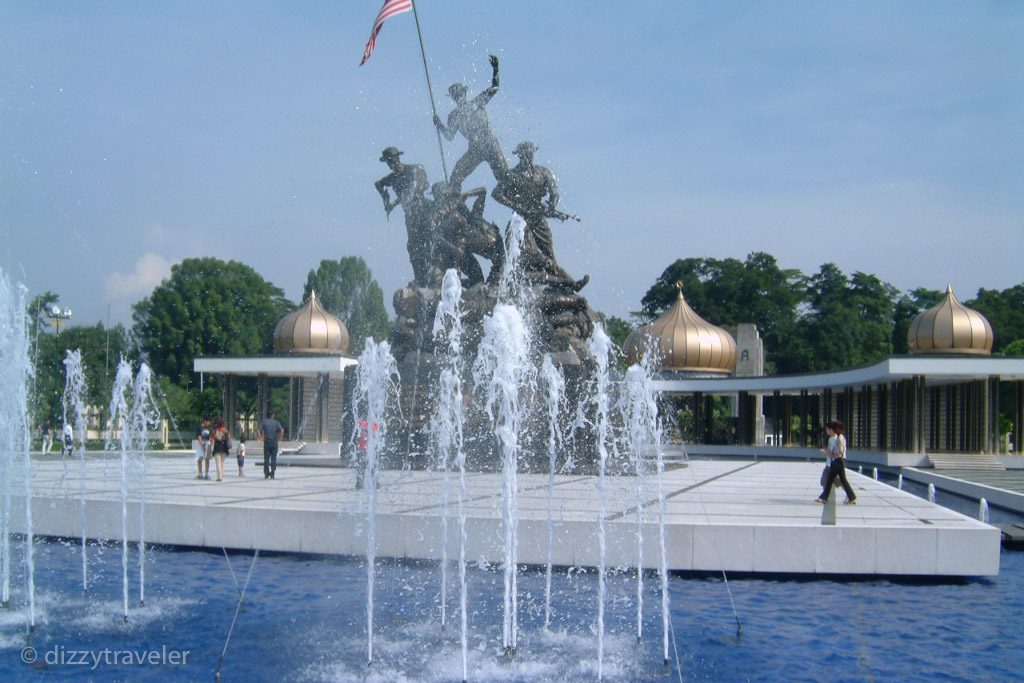 Quick Stop at National Mosque of Malaysia
The National Mosque of Malaysia, also known as Masjid Negara is an icon of the country's culture and history. Therefore, this cultural landmark will definitely be part of your trip if you take a guided Kuala Lumpur tour. The mosque with a 73 Meter-high minaret is so huge that it has a capacity of 15,000 people at a given time.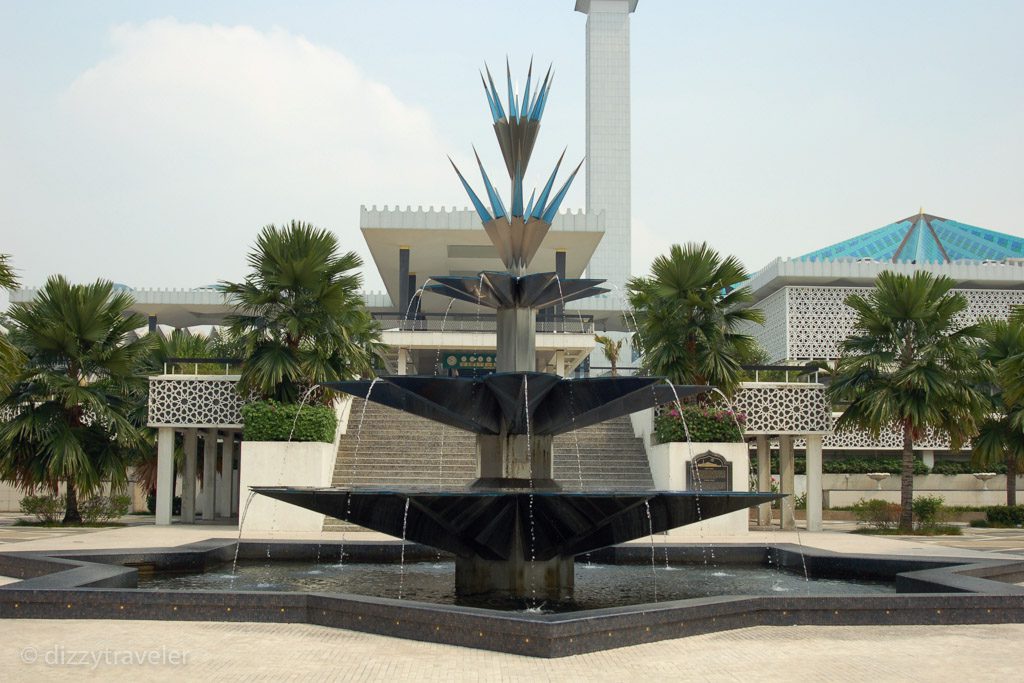 Visting Sri Mahamariamman Temple
The Sri Mahamariamman temple is one of the most famous and oldest Hindu temples in Kuala Lumpur. This South Indian-style temple is located in Chinatown. Therefore it's easy to get there.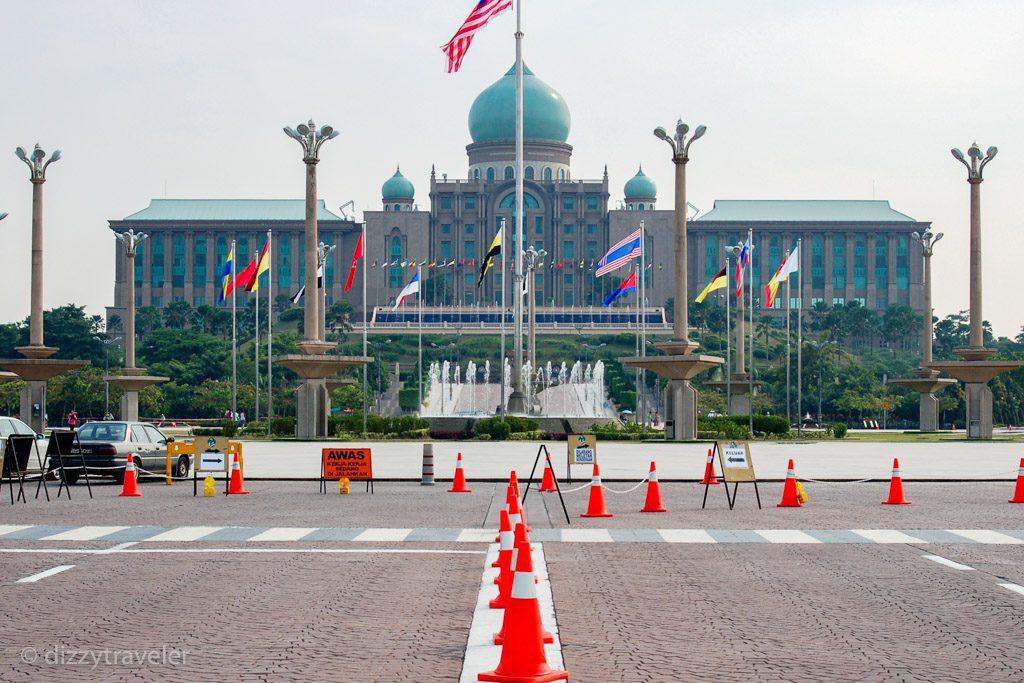 The Istana Negara (National Palace Royal Museum)
The Royal Museum is located in the old National Palace, or Istana Negara, the official residence of the King and Queen of Malaysia. The old Istana Negara has been converted into a museum and is open to the public.
Climb the colorful stairs to the Batu Caves
Baru Caves is about 16 km north of Kuala Lumpur, a large limestone cave that is more than 400 million years old. The colored staircases are one of the main attractions or even more popular and well-known than the Batu Caves themselves. This site is a highly visited site, especially during the weekend.
Visit Kuala Lumpur Chinatown
When I think of Chinatown first thing that comes to my mind is delicious street food, authentic Chinese restaurants, lively and colorful lantern-filled surroundings; Kuala Lumpur's Chinatown is no different. Visit the famous Petaling Street for the real Chinatown experience that comes alive starting late afternoon and onwards.
Must Visit Little India in KL
Kuala Lumpur's Little India is located in the Brickfields district, a vibrant community for Indian cuisine and culture. It is only a short walk away from KL Sentral monorail station, absolutely worth a visit. Indians, Bangladeshis, and Sri Lankans have lived there for years and freely practiced their traditions and culture where you will feel like you landed in India.
Day Trip to Genting Highland
Genting Highlands is a resort developed on the peak of Mount Ulu Kali at about 1800 meters that includes hotels, casinos, shopping malls, and a theme park. It is located about an hour away (35 km) from Kuala Lumpur's Terminal Pekeliling or KL Sentral to Awana Station by bus. Then continue to Awana SkyWay Cable Car to Genting Highlands ( SkyAvenue Station ).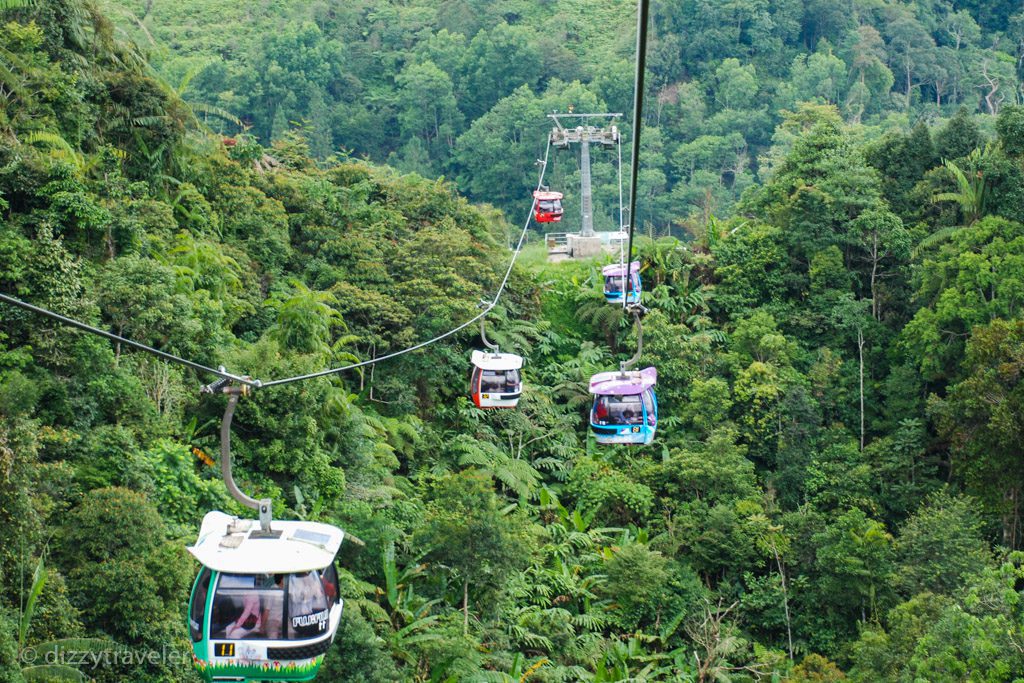 Don't miss out on getting off the cable car midway to see the Chin Swee Caves Temple. This Taoist temple is built in the most scenic location in Genting Highlands. There are two casinos, Casino de Genting and SkyCasino, and apart from gambling, there are other tourist attractions to entertain visitors.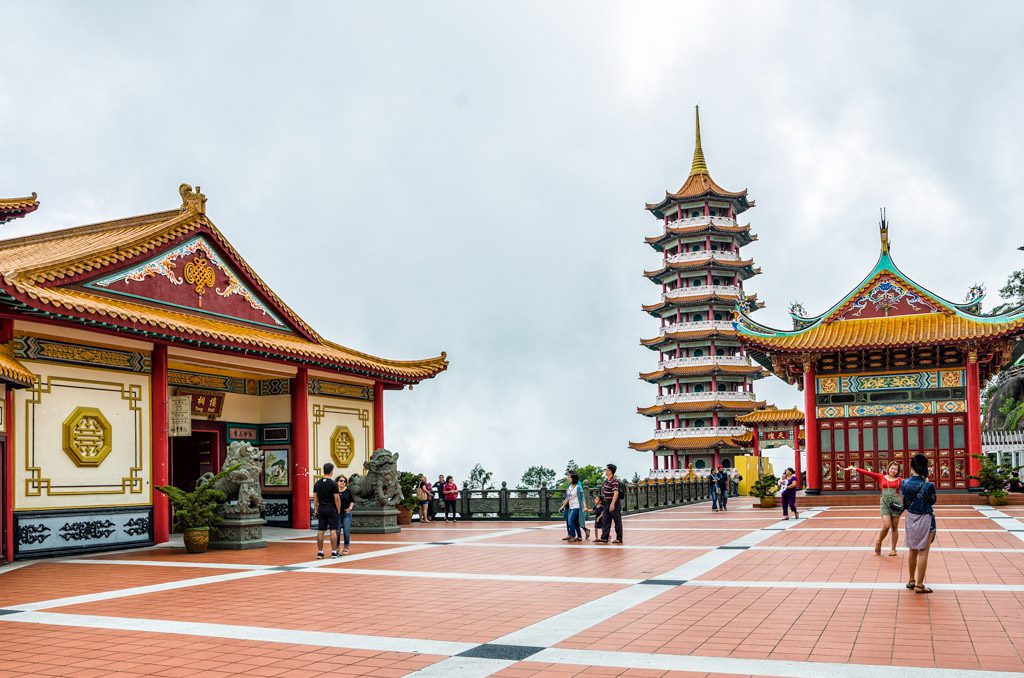 Delicious Food I Tried in Malaysia
Traditional Malaysian street food apam balik – thick soft pancake with peanuts, bananas, peanut butter and sweet corn. Street market in Georgetown, Malaysia.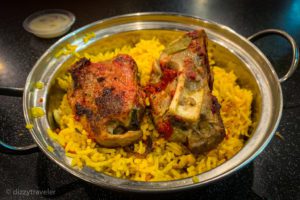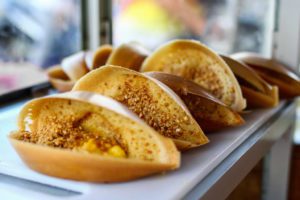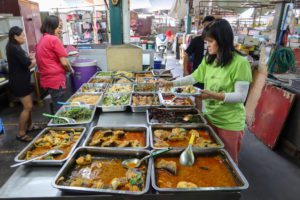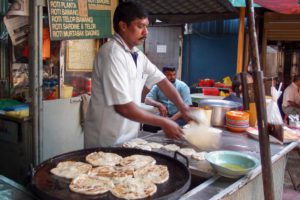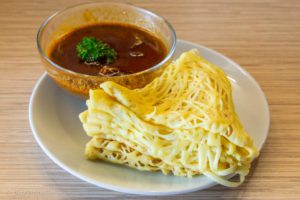 Where to stay in Kuala Lumpur, Malaysia
Located in Kuala Lumpur, a 6-minute walk from Starhill Gallery and 1,800 feet from Pavilion Kuala Lumpur, PH Suites at Pavilion Bukit Bintang provides a microwave, fridge, wellness area, sauna, and much more. Popular points of interest near PH Suites include Sky Malaysia, Berjaya Time Square, and Kuala Lumpur Convention Center. If you are driving your rental car, they offer private parking for the guests.
Flixses Suites at Platinum KLCC is located in the heart of Kuala Lumpur and provides accommodations with a fully equipped kitchenette with a dishwasher, a microwave, fridge, a washing machine, and more. Popular points of interest near the apartment include Petronas Twin Towers, Suria KLCC, and Petrosains, The Discovery Centre.
My Opinion and Last Word
Have you been to Kuala Lumpur, Malaysia? Any cool tips to share?
Over the years I have visited Malaysia multiple times, but during this particular trip, I was flying out of Bangkok to Kuala Lumpur for 4 days then flying to Penang for a few more days. It was a great experience and definitely loved it. Hope my story has given you some idea and motivated you to plan a fall trip. 
Please leave a comment below! I'd love to hear from you to improve my knowledge. 
Was this travel guide helpful for you?
If you'd like to help me continue making free guides, here is one way you can help:
Share This Guide – If you have a friend that would benefit from this guide, share it with them. Or post this guide on Facebook, Twitter or Google+
Your Support would definitely help me make more free guides like this. Thank you in advance!
Affiliate Link – This post in Dizzy Traveler contains affiliate links, which means I receive a referral commission if you purchase after clicking at no additional cost to you. These funds go to maintain the site. Thank you for your support.
Book your Sightseeing Trip
There are a lot of beautiful places to visit and do some exciting sightseeing activities to bring unforgettable memories back home. Please click our affiliate link to see your options.